The site for this new 10,800 square foot home is a prized 2.3 acre level parcel, bordered by a year-round creek in Lafayette, California. A key design strategy involved re-using the footprint of a pre-existing home as the basis of the design – in order to preserve the beautiful mature landscaping that surrounds the home on all sides. The result is a home that had a timeless quality the day it was completed, perfectly knitted to its beautiful site. The plan is a simple "H" shape with an entry courtyard on the north side and a large covered lanai on the south side. The kitchen and family areas are on the east side of the "H" and the home office and guest suite are on the opposite side, with a grand 2-story great room in the center – opening directly to both courtyard spaces. On the second floor, the children's wing is above the kitchen and family room, while the master suite is located above the home office and guest suite, with both wings connected by a beautiful bridge that overlooks the great room. Materials are warm and natural, including Western Red Cedar for siding, some interior walls and ceilings, and travertine walls, flooring and terraces. Windows and doors were custom made of Douglas Fir, stained to match the cedar siding.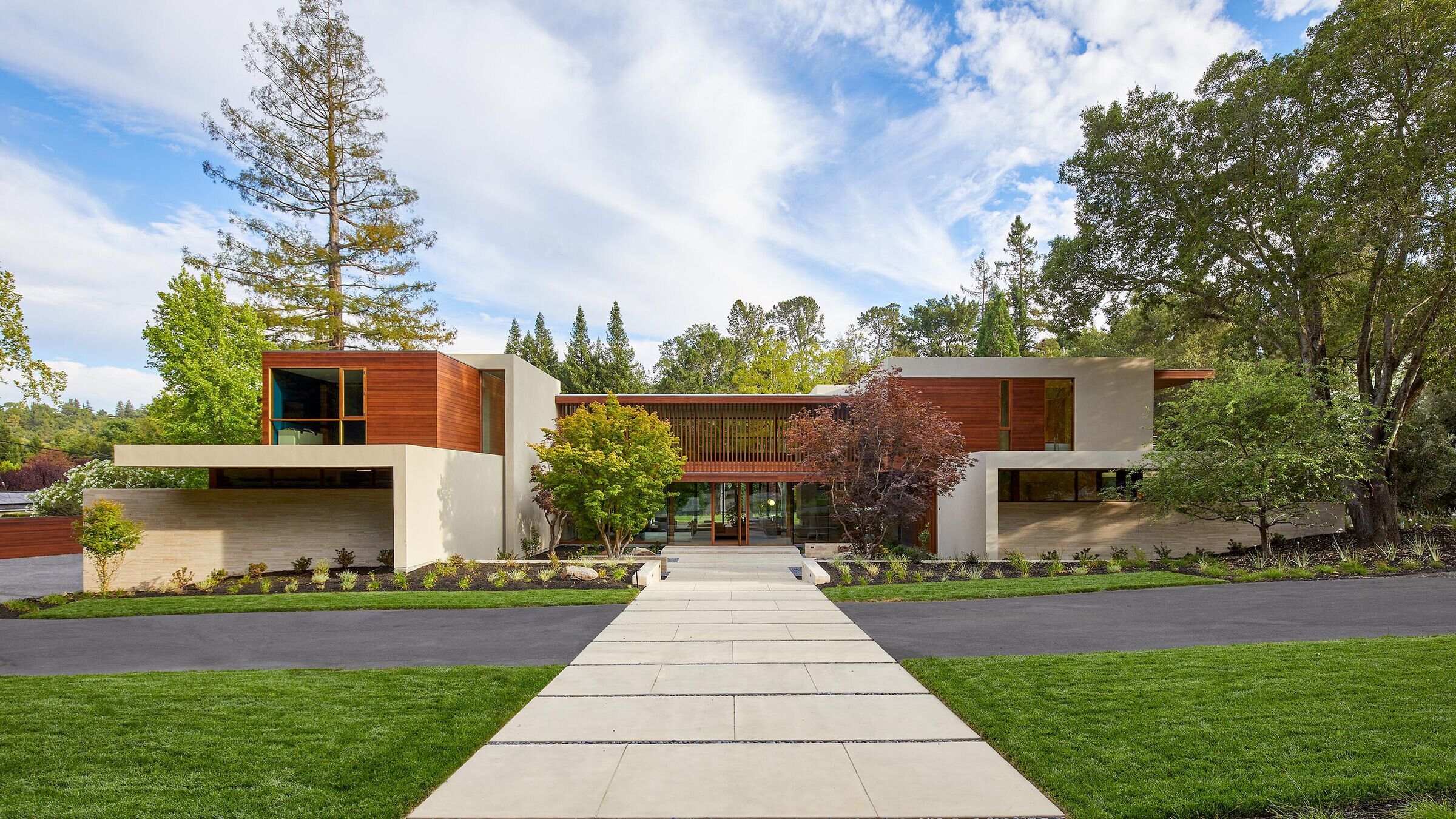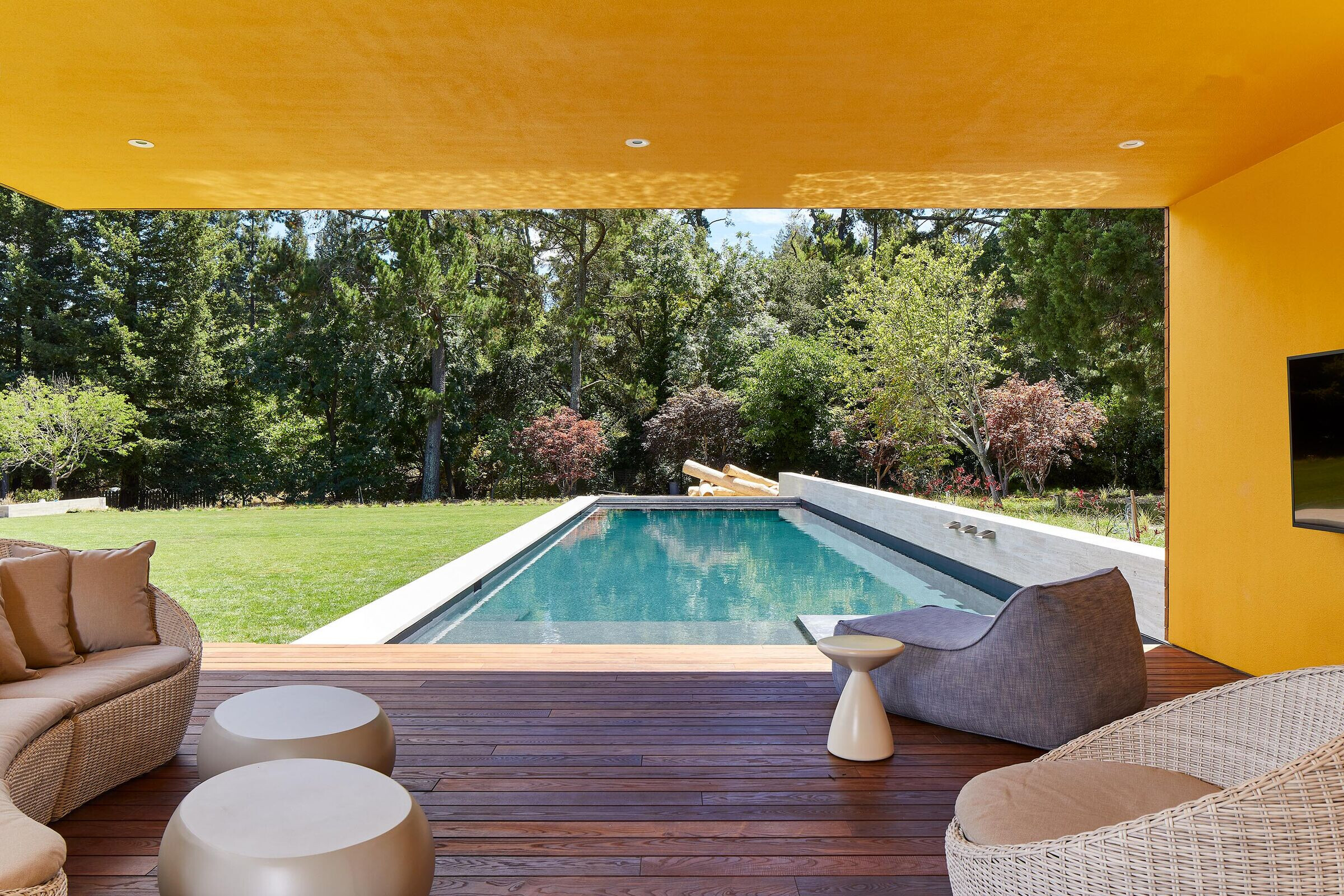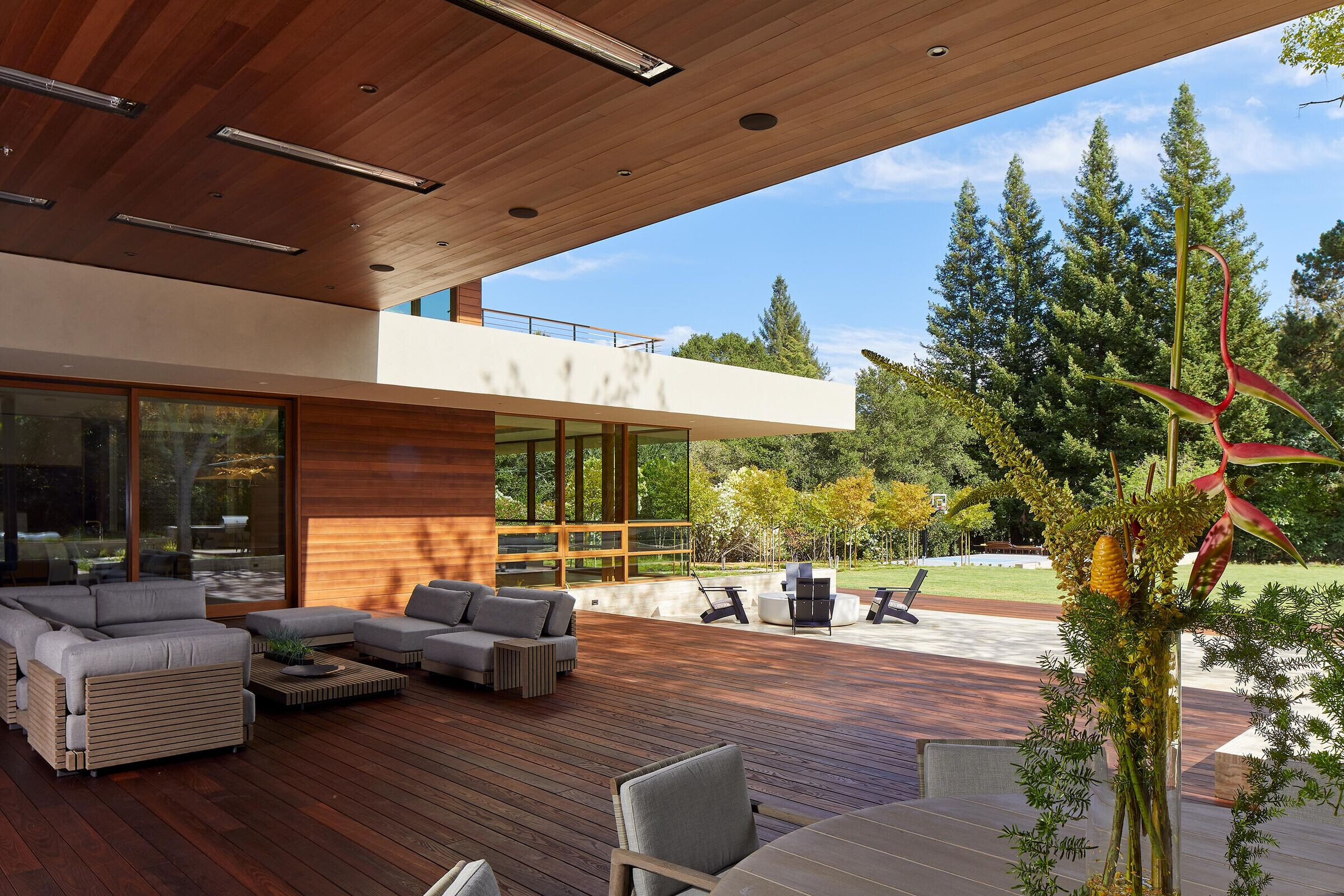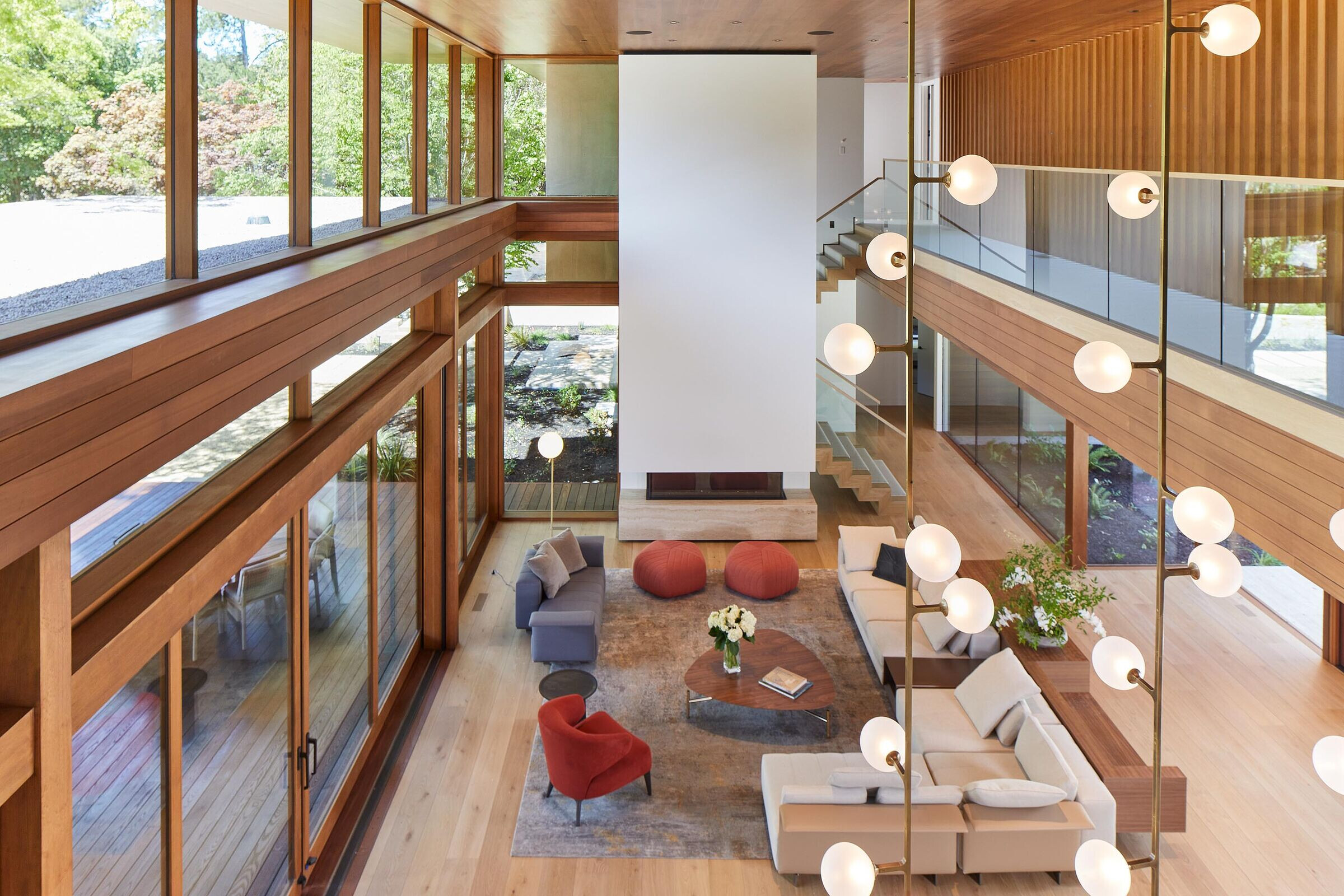 Team:
Architects: Swatt | Miers Architects
Contractor: W.B. Wlmer & Co.
Landscape Architecture: Huettl
Structural Engineer: Yu Stranberg Engineering
Mechanical Engineering: Monterey Energy Group
Photographer: Russell Abraham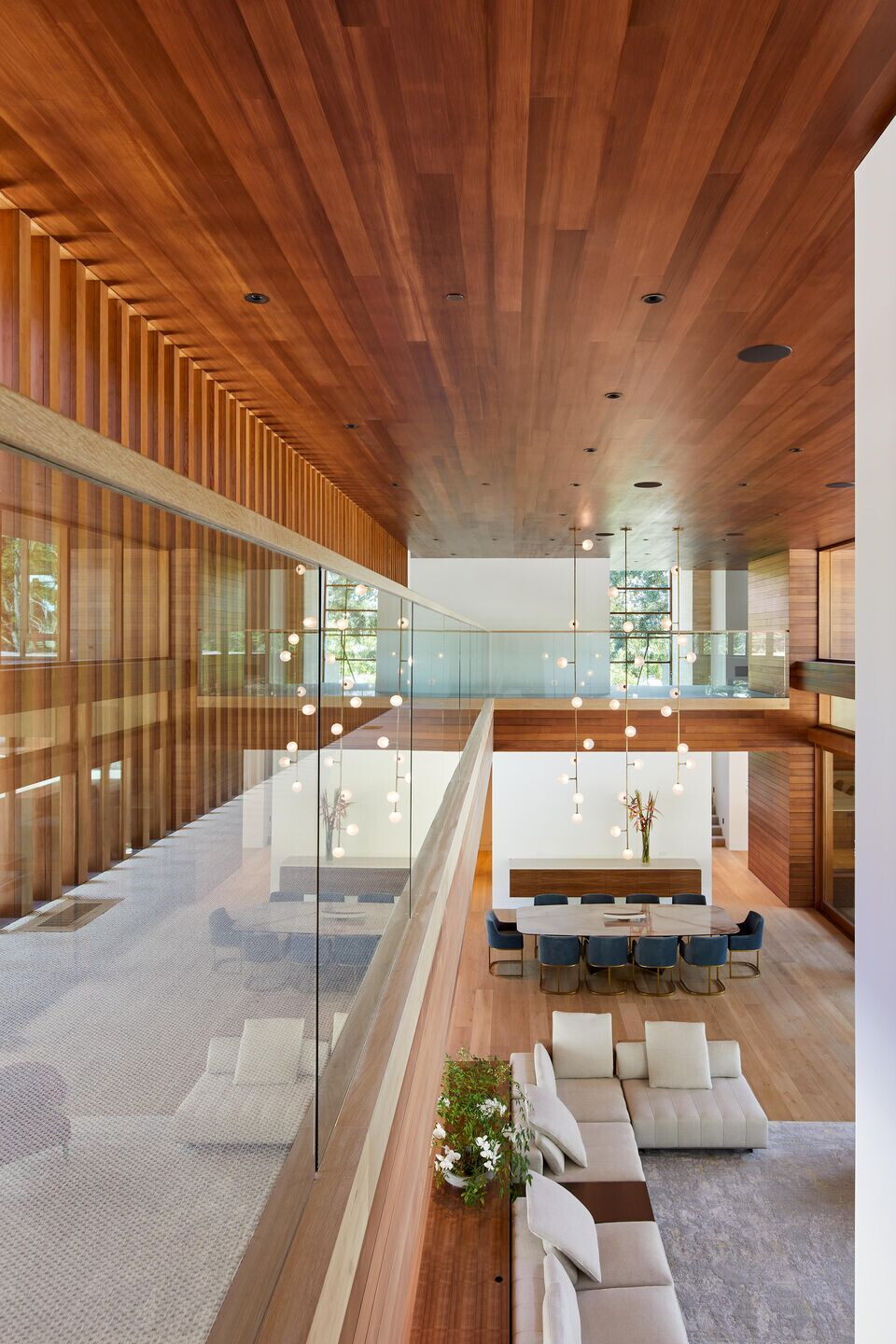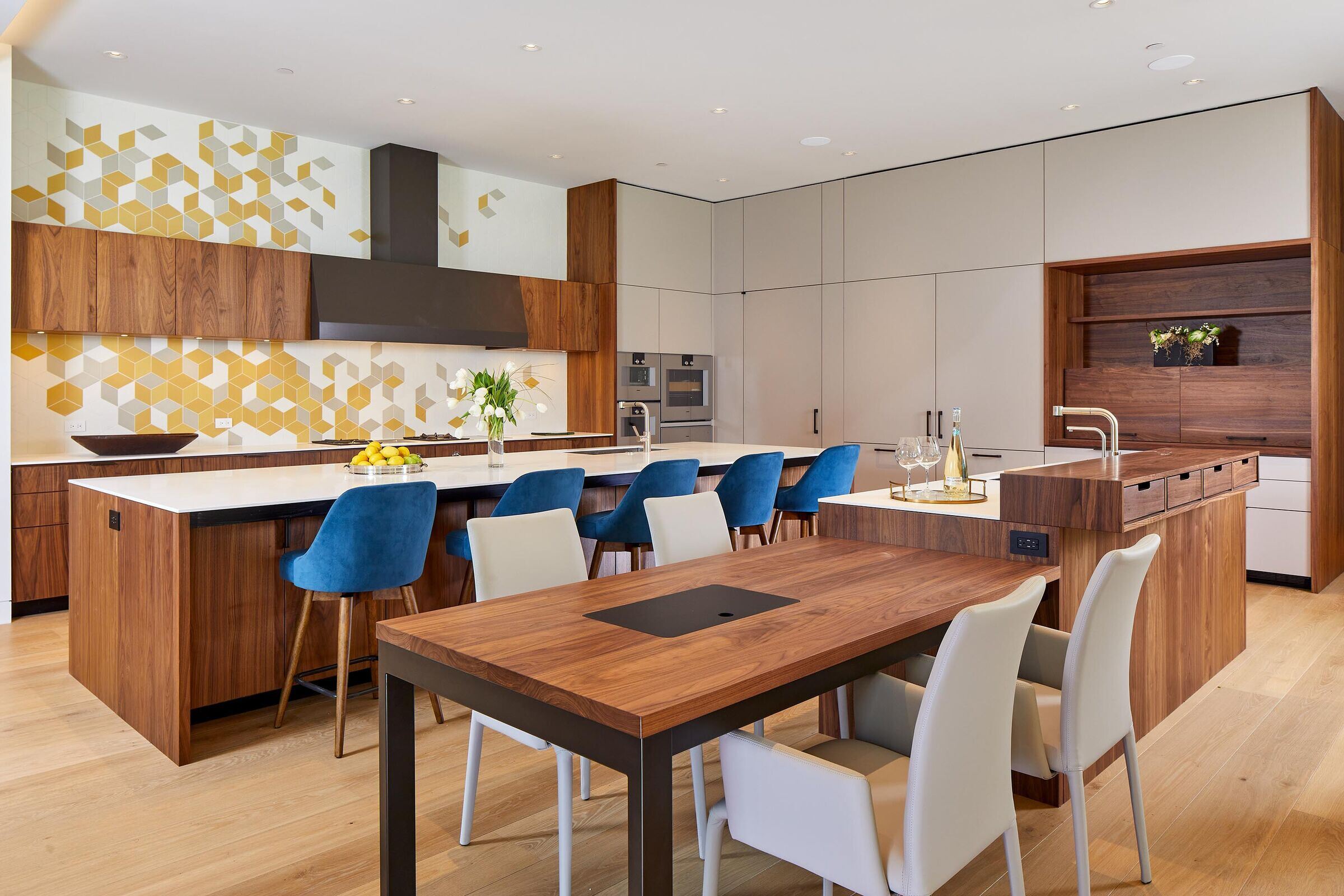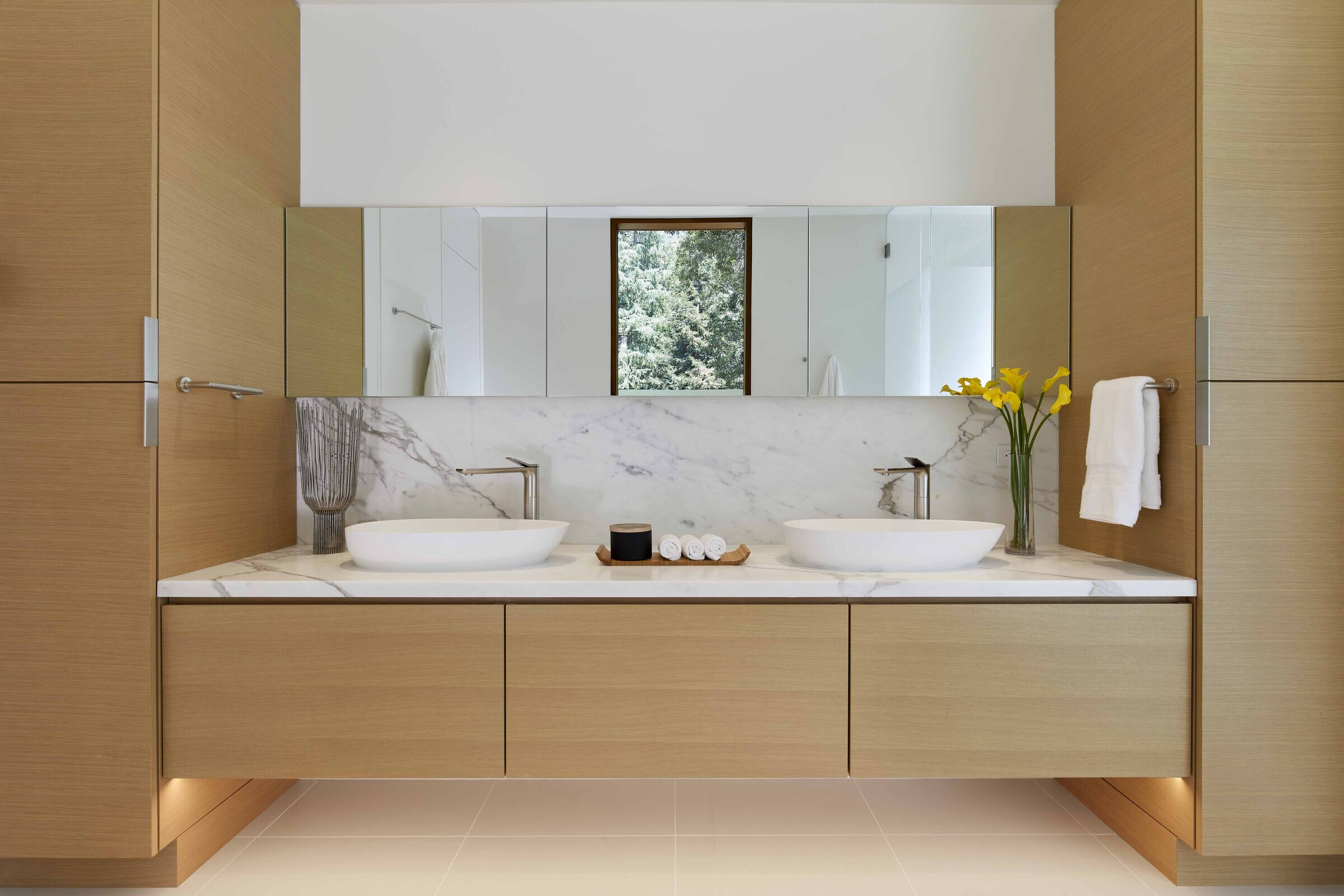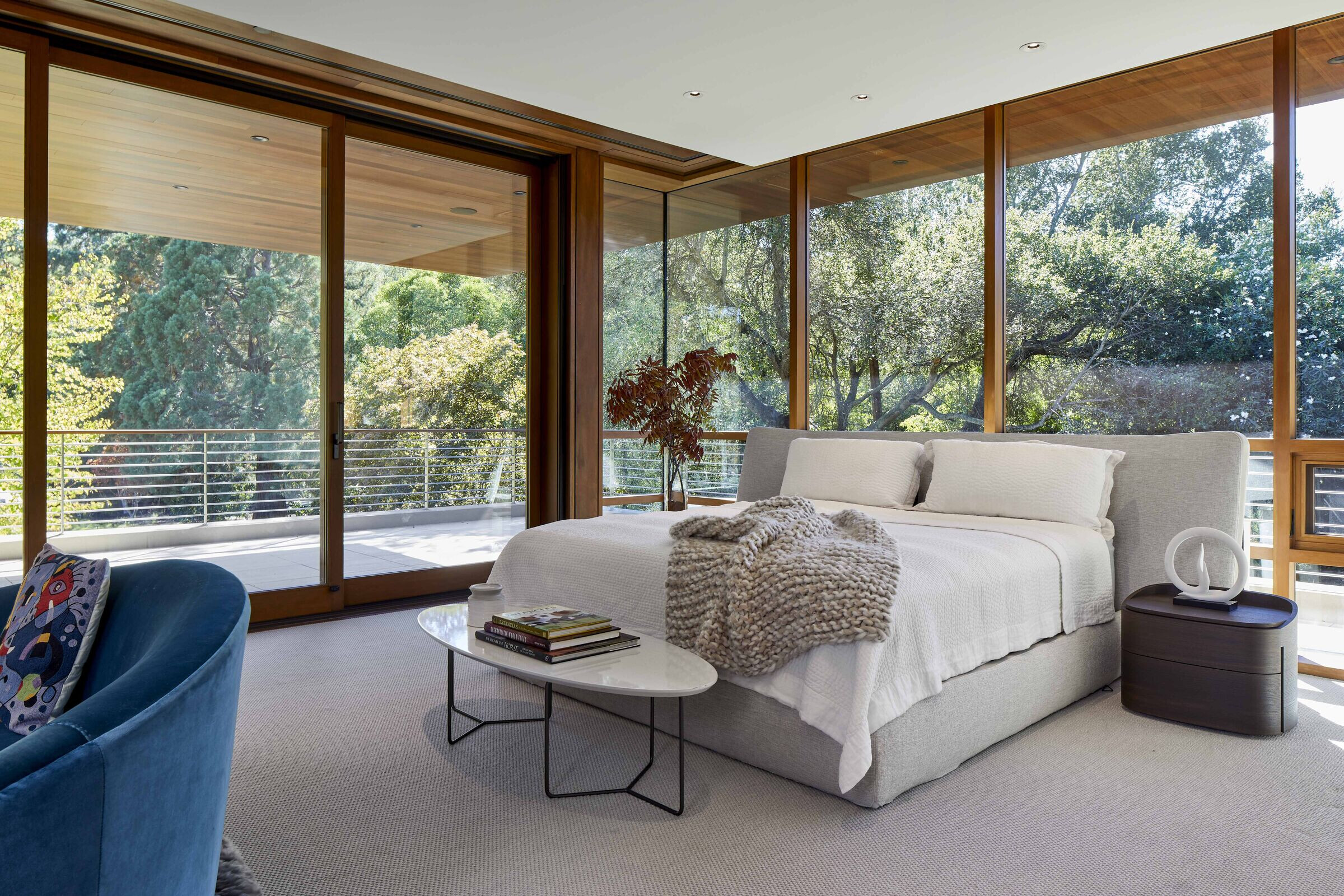 Materials Used:
Quantum Window
Henry built Kitchen / Closet system
Gaggenau/Miele Appliances
Minotti furnitures
Poliforms furnitures, HR furnitures
DWR furnitures
BluDot furniture
Minted Wallpaper
Livette's Wallpaper