The transformation of a single-family house built on a plot in the centre of the city of Maia was carried out with consideration to its previous condition as a conceptual motif: an ordinary house, with no qualities of note, detached from the city, spatially uninteresting or even, one might say, confused and anachronistic.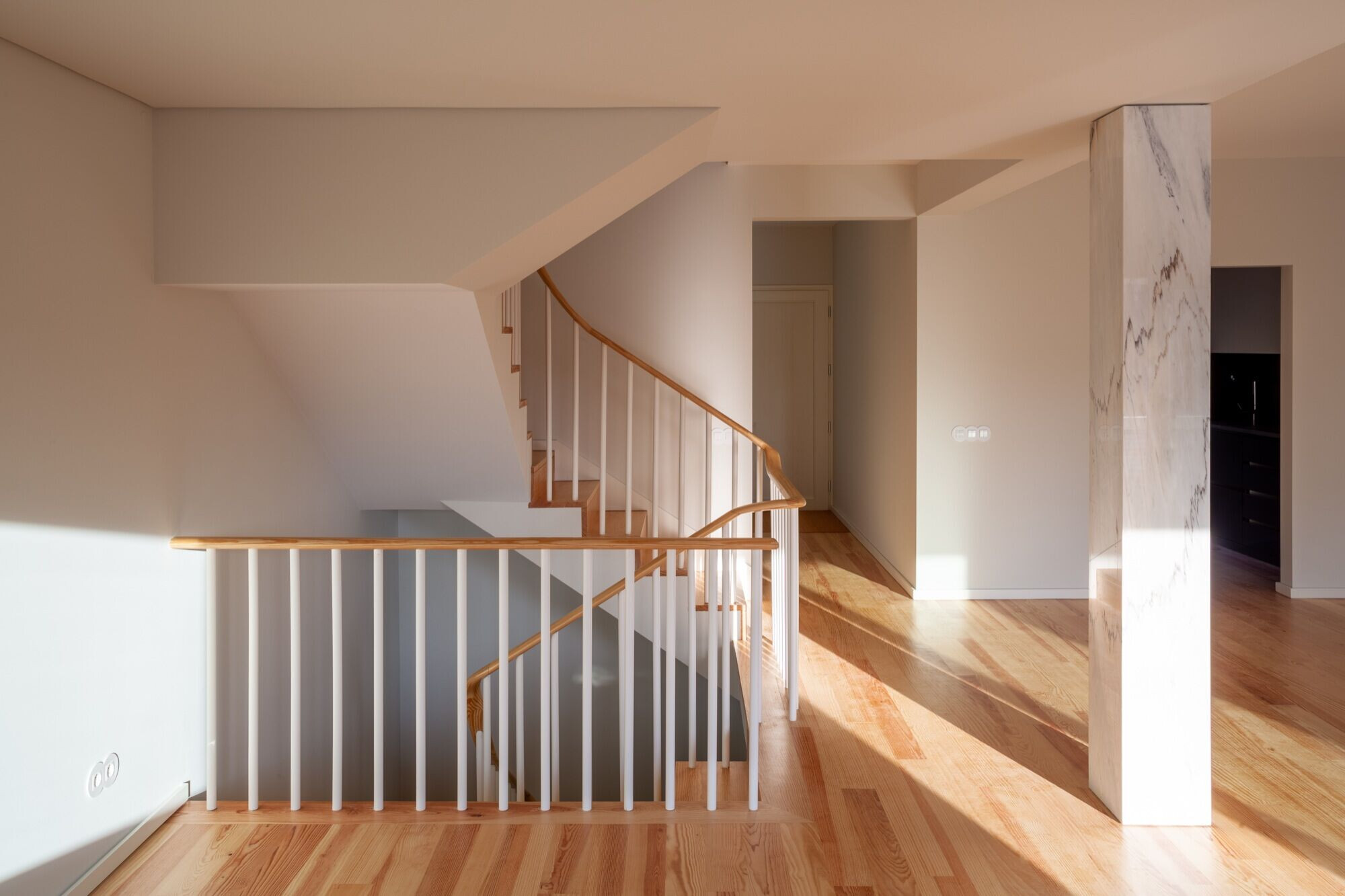 The project focuses on the presumption of this characterless normality: it maintains the anonymity of its language, the indifference of its volumetrics, but it takes the property into the urban context and reconfigures its domestic space.
The deliberate and anonymous simplicity of the façade (now showing a simpler composition) is broken by the drainpipe that shifts in its gravitational drop to create the handrail protecting the stairs at the entrance to the house, bringing the city into the domestic space.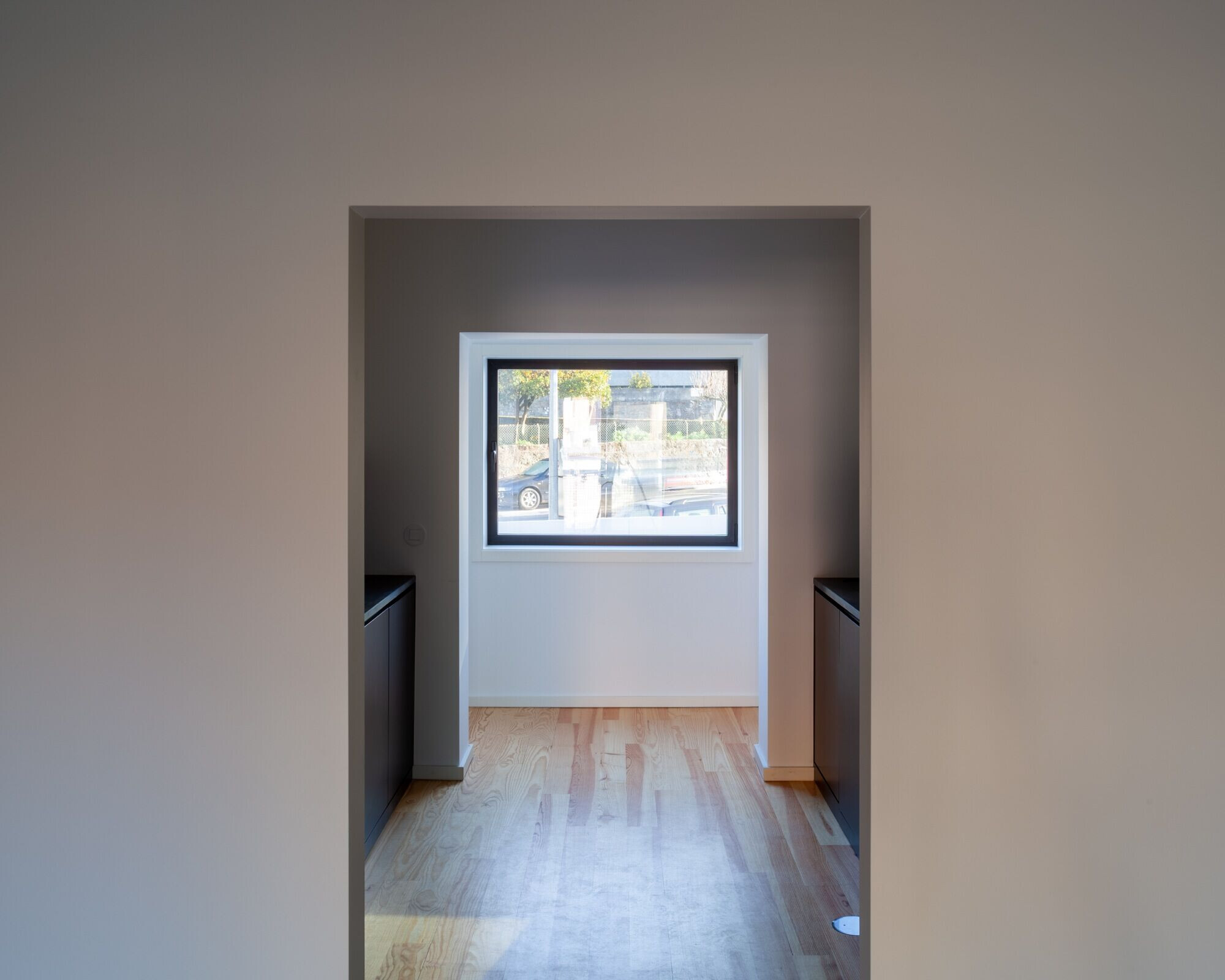 The original plan is horizontally erased and vertically eviscerated, amplifying the natural light but maintaining the conventionality of the living space. The floor with the living room and kitchen becomes a fluid sequence of spaces where before there was a disconnection between rooms.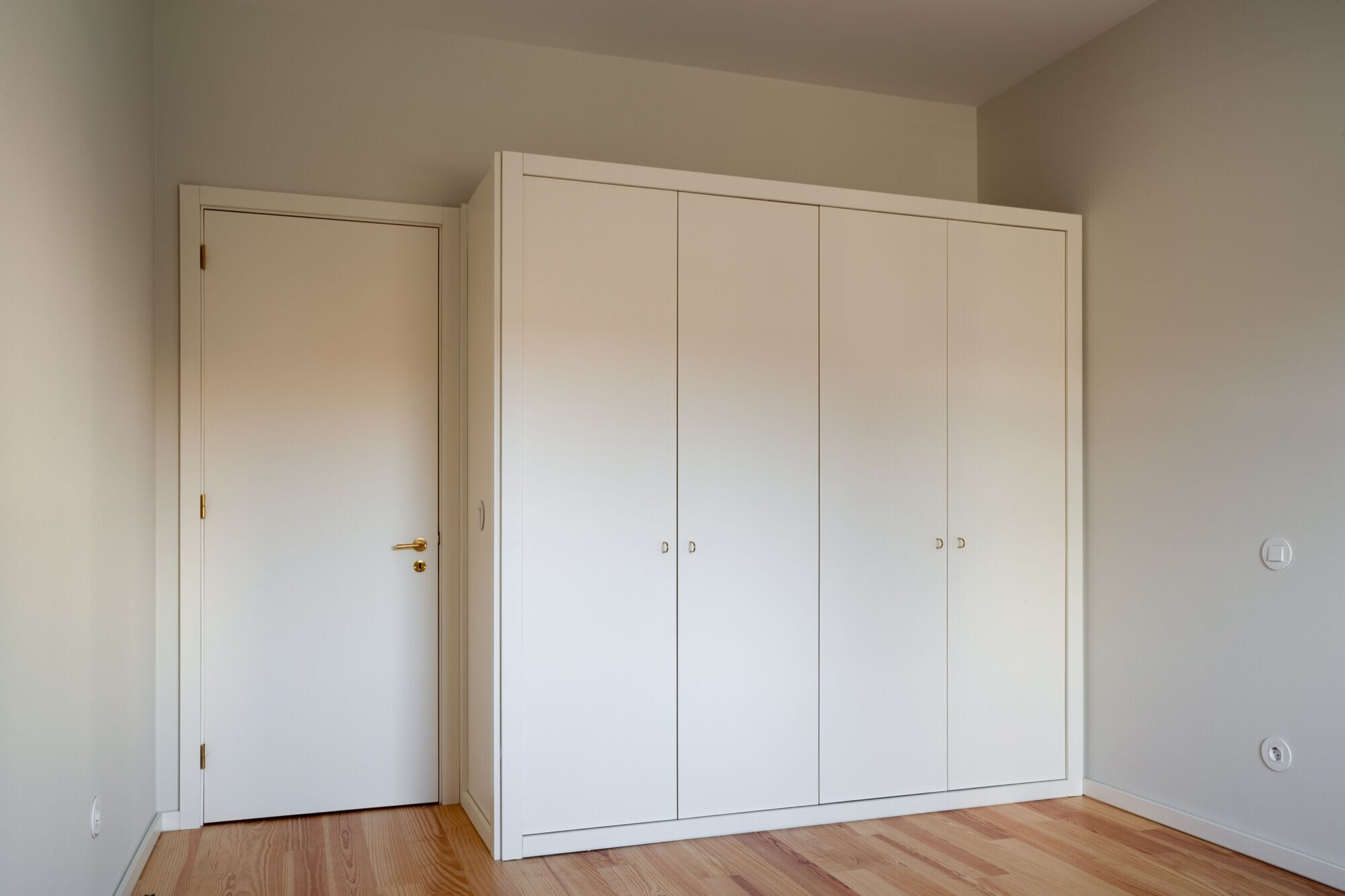 Without changing the structure, the supporting pillar in the middle of the living room has now been exchanged for a solid column of Estremoz marble, providing a small touch of visual luxury amid the banality of the simple, everyday details around it.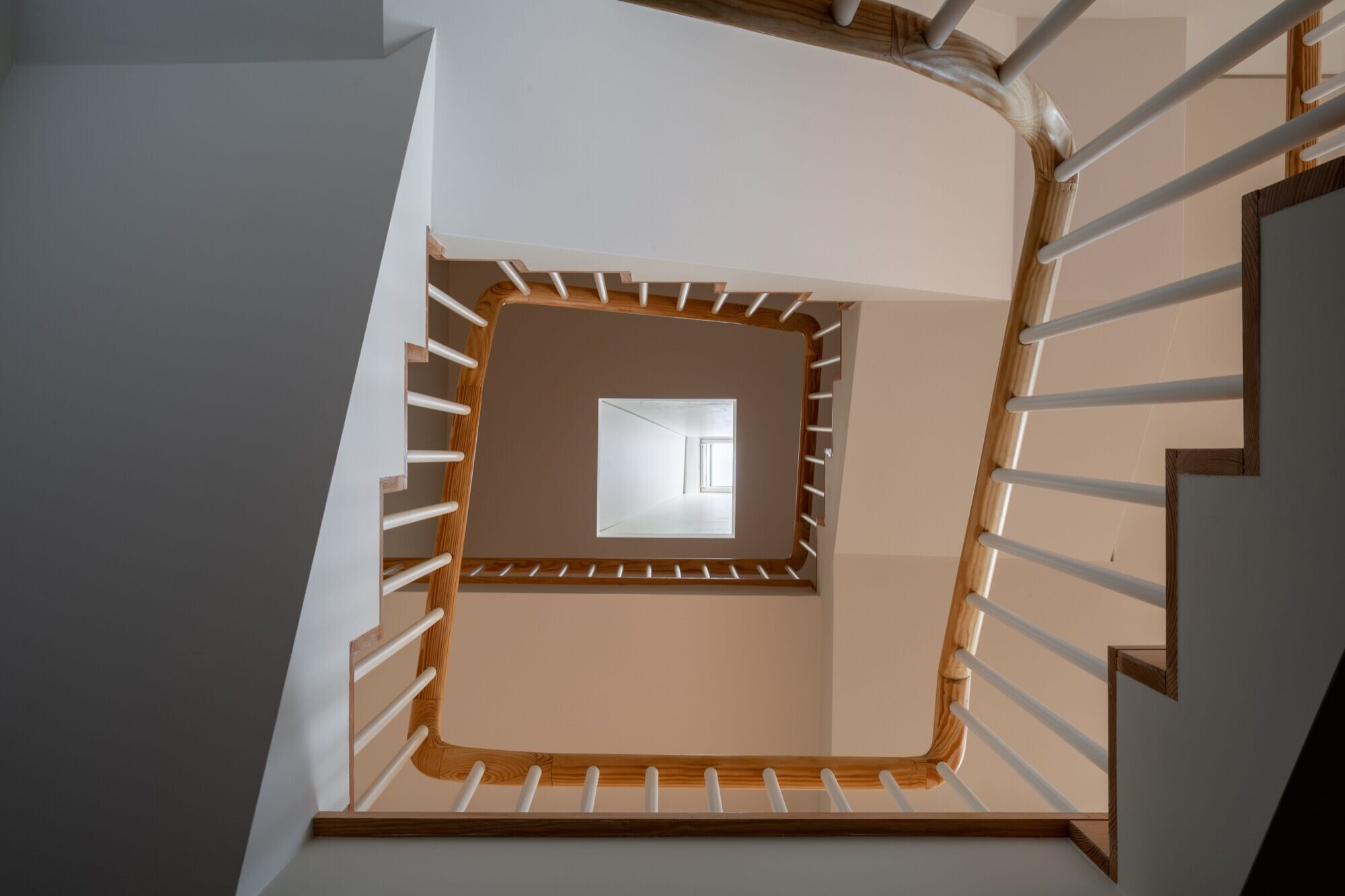 The banister on the staircase, now open and prominent, adopts a sensible model, giving the space a fine elegance it previously lacked: the same effect of subtle nobility can be found in the finishes (practical and utilitarian elements) in black-veined marble that are used on the exterior façades, balancing the indistinct composition