This was a project to renovate an old Japanese-style house for weekend residence.
The planned site was a quiet residential area where many temples such as Nanzenji in Kyoto have been built and the Shirakawa River flowing nearby.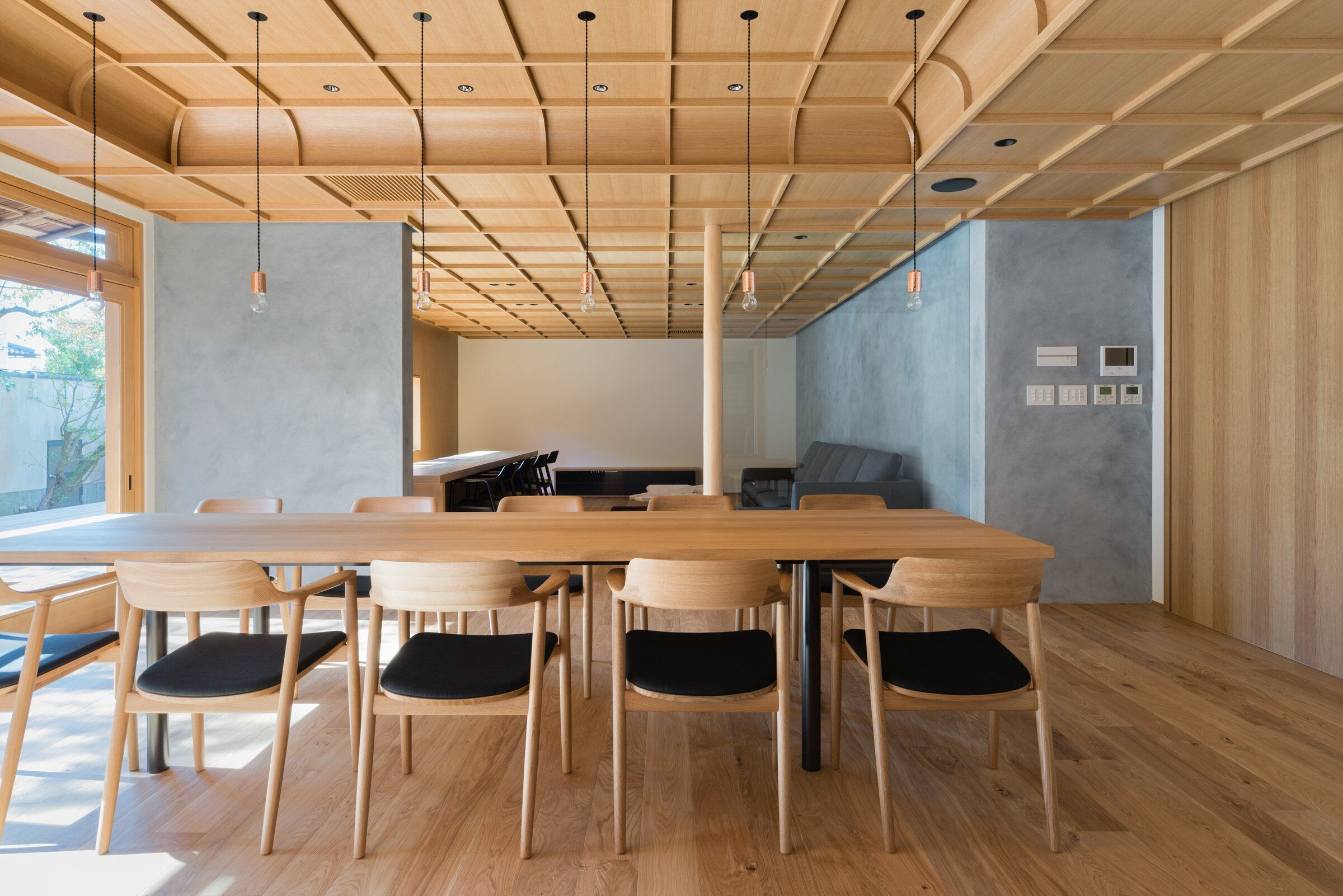 There was a long approach to the site that made use of flagpole land, and after passing through the main and middle gates, there was the old Japanese-style house and a vast garden in the back.
As the owner of the house and the times changed, some rooms incorporated the Western-style, which were scattered throughout the house.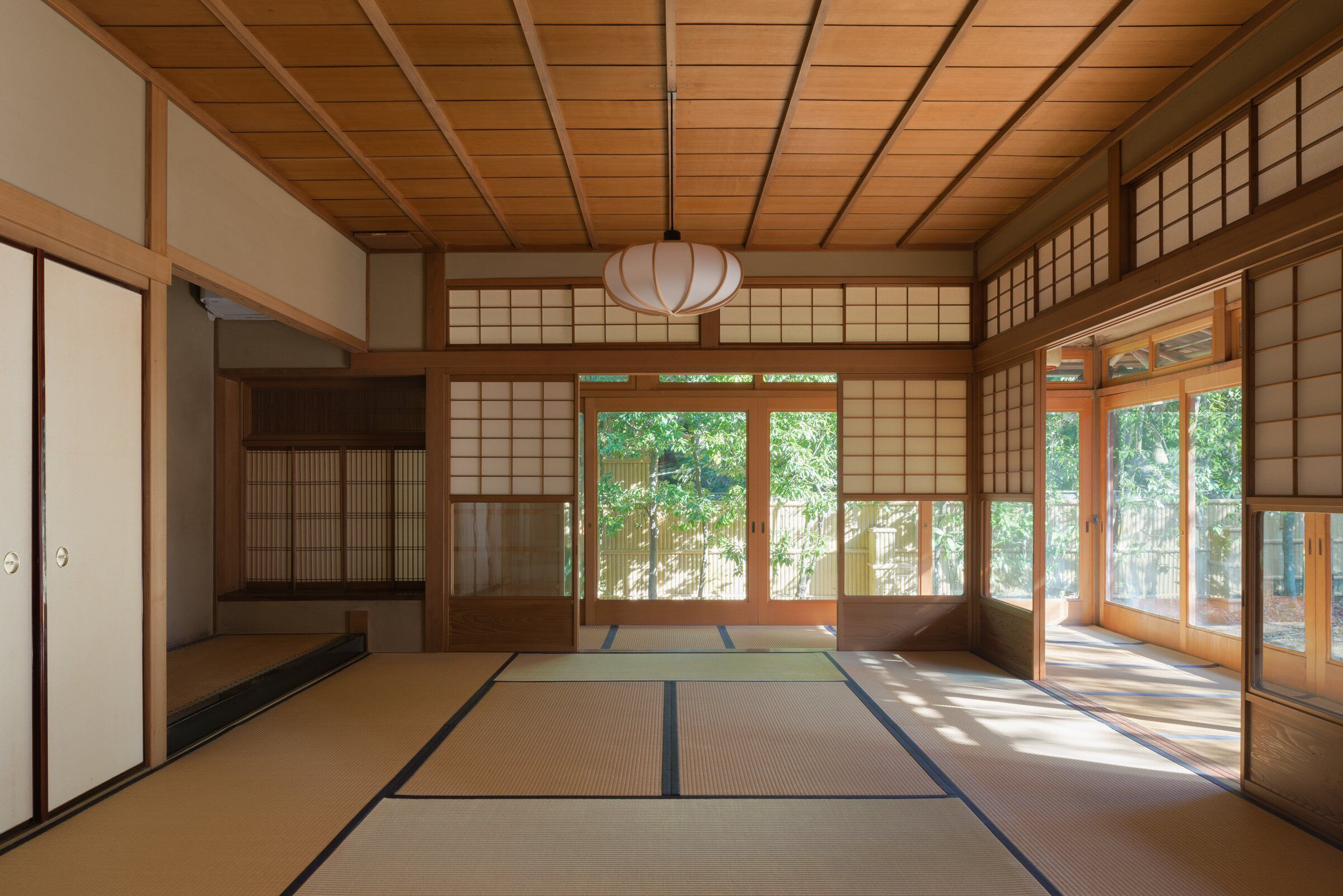 The planning process started with the idea of returning the house to the original Japanese architecture that it had when it was first built, eliminating unnecessary styles and decorations while maintaining and renewing the modern living environment.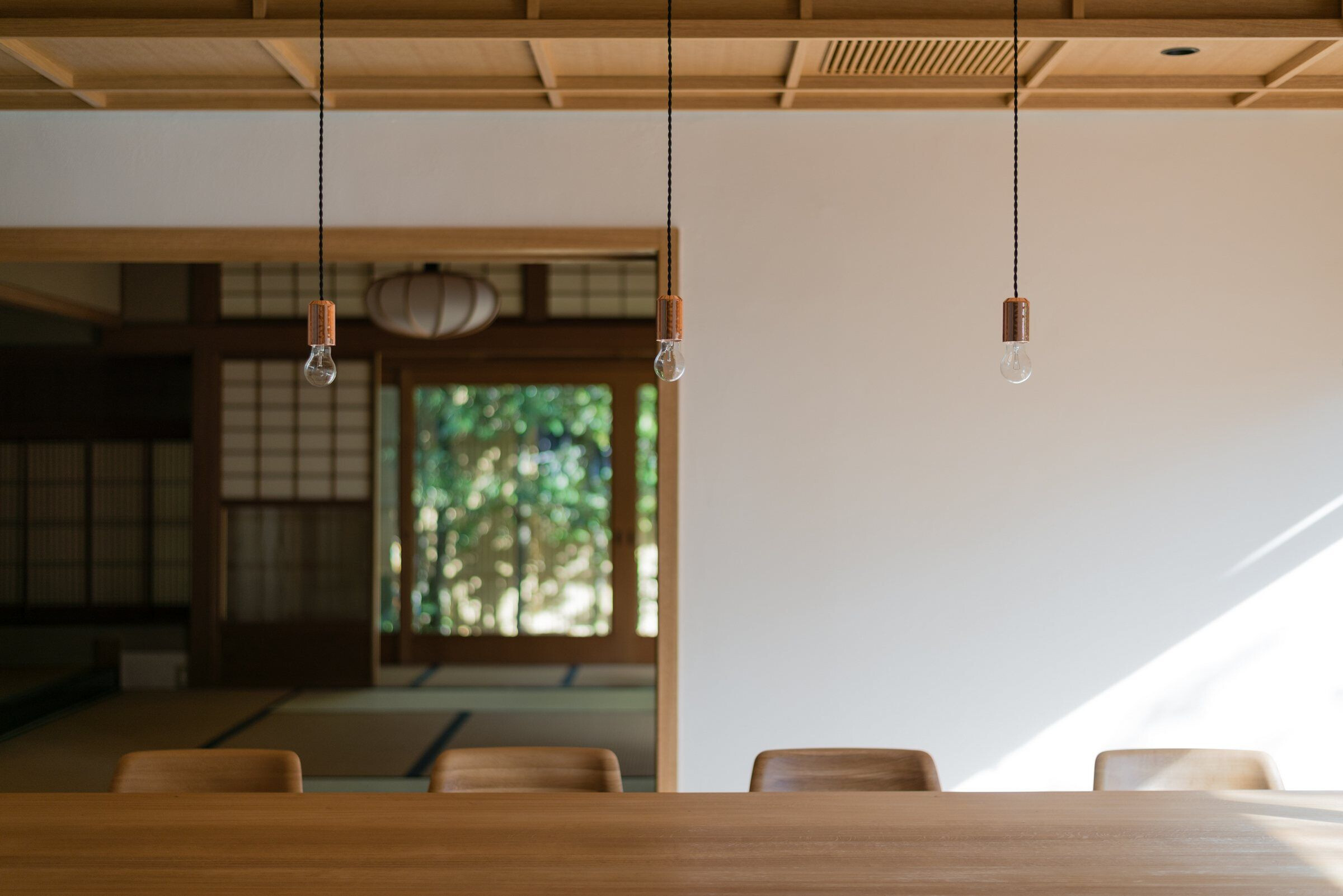 The first floor's Japanese-style rooms and balconies were kept in their existing texture, and the main dining and living areas were placed adjacent to them.
The old and new lifestyles could exist side by side, and since all the areas were bordered by the same garden, a space that harmonizes in a strange way was created where the natural garden scenery in the background could be enjoyed at the same time.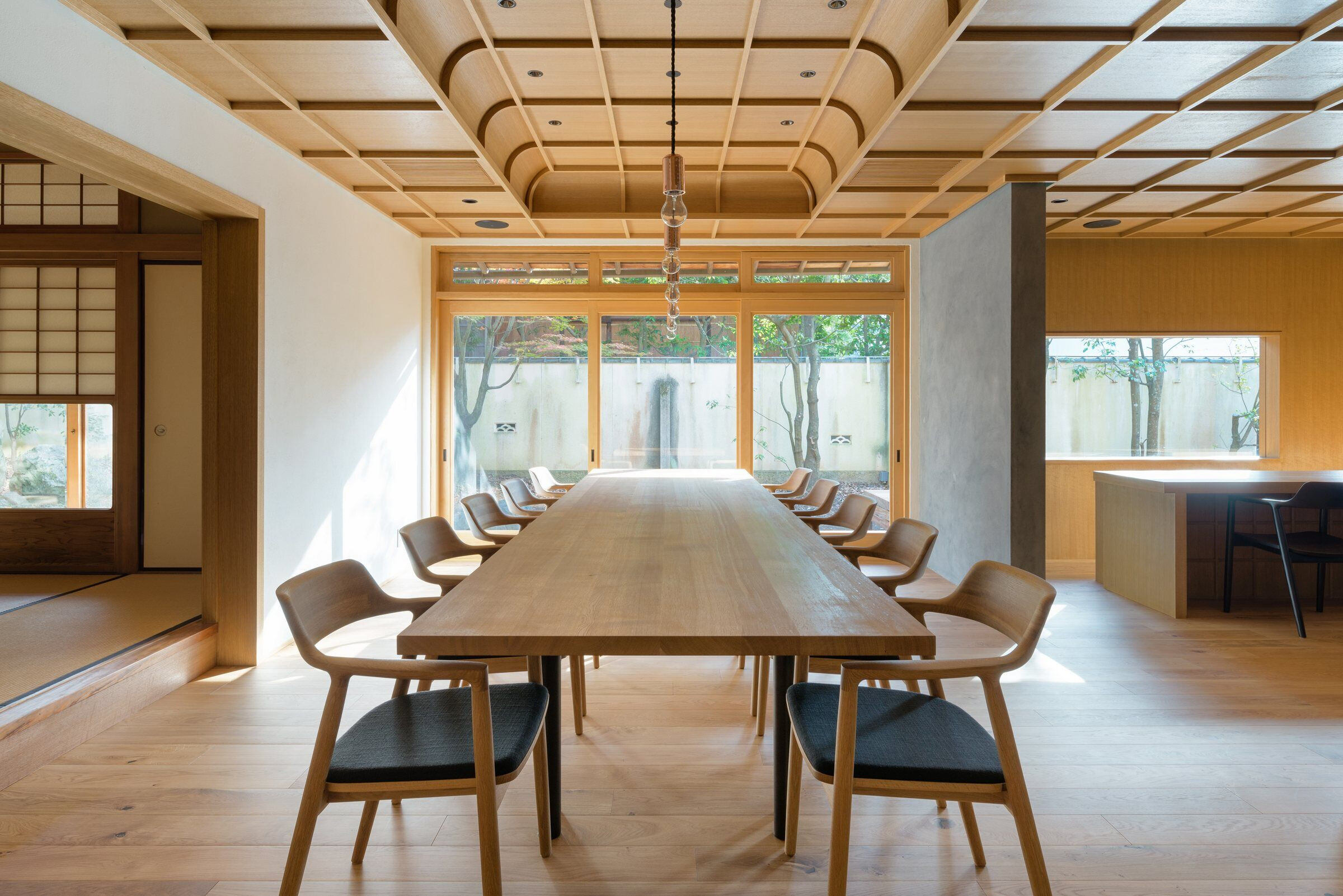 In addition, as requested by the client, the dining room was made to have a big table that can seat ten people, as well as installing counter seats for communication, a sofa space for relaxation, and a terrace for dining in the garden, all of which were designed to welcome geishas and guests.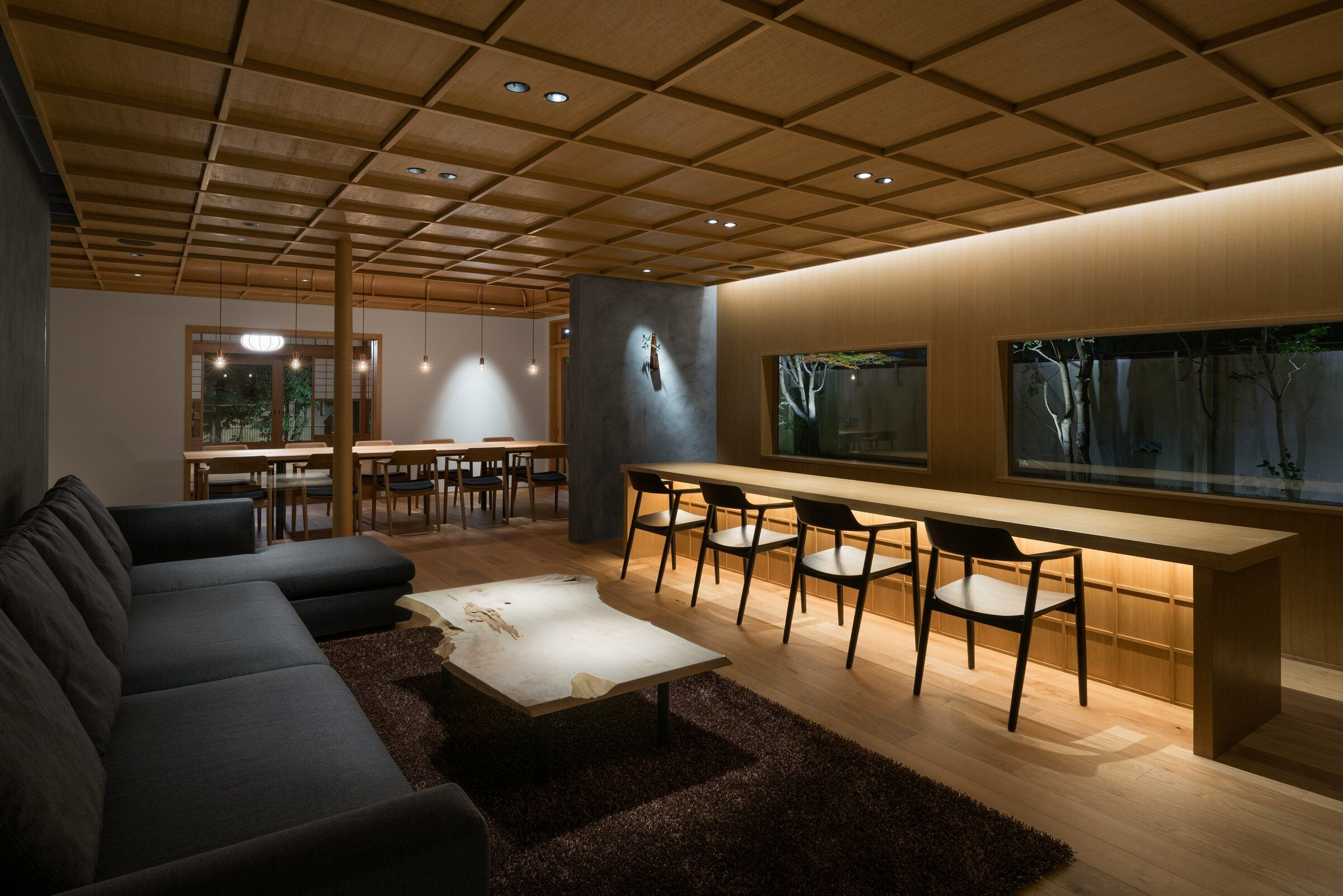 On the second floor, the corridor leading to the master bedroom and the guest room were covered with tatami mats, and from the top of the stairs, one could get a sense of privacy.
The aim of this project was to take over the good form of the Japanese house built by the ancestors and give it a form suitable for modern life.