House-within-a-House wraps a new, enlarged thermal envelope around an existing house. Rather than either extending, or demolishing and building from new, we opted instead to wrap the entire existing structure with a homogeneous, insulated brick skin. By retaining and adapting the original structure, 12,670 bricks and around 12.85m3 of concrete could be re-used. The resulting saving and improved efficiency saves 4 tonnes of Carbon a year; the equivalent of the amount of carbon sequestered by 5.2 acres of US forest a year
The brief was to transform an incongruous 2-storey 1950s house on an otherwise impressive Victorian crescent. The client asked for a contemporary home fit for a family of 6, whilst planners were keen to reinstate the vertical rhythm of the street which stands in a conservation area.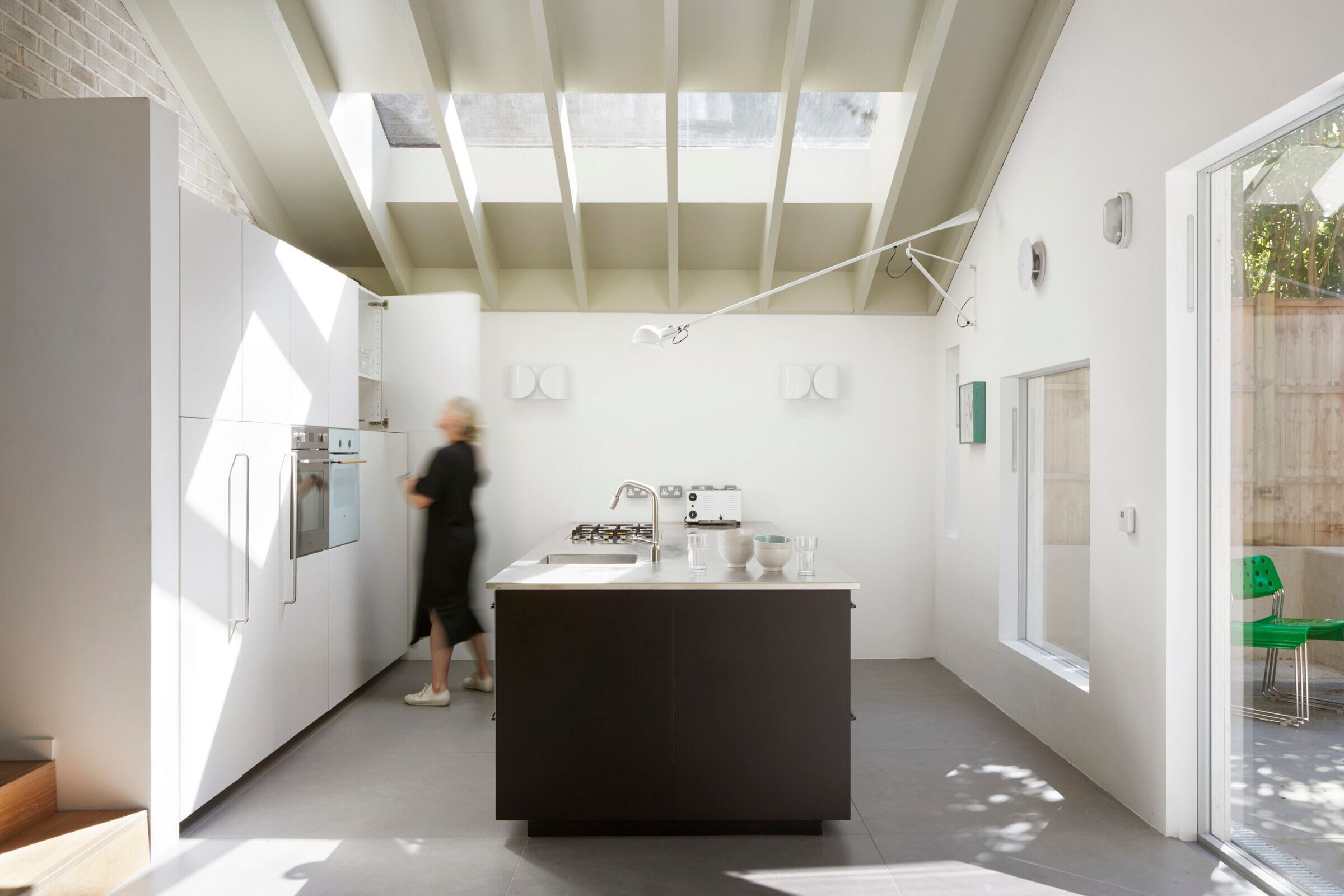 On the upper floor the master bedroom rises four metres to the apex of the roof, with a line of clerestory windows. A timber-clad en-suite projects into the bedroom space with a pop of Klein Blue. These moments of colour contrast playfully with the muted interior palette of white oak flooring, white painted walls and whitewashed timber roof.
The project provides an economical and sustainable solution to create a thermally-efficient home while also addressing the problem of the uninspiring 1950s house breaking up the pattern of the street. Its asymmetrical form draws references from the original terrace which it nestles into, offering a contemporary addition that is sympathetic to its historic setting.