Located right next to National Stadium In Sendagaya, this project contains tenant spaces on 1F and 2F, and the clients' residence on 3F and 4F.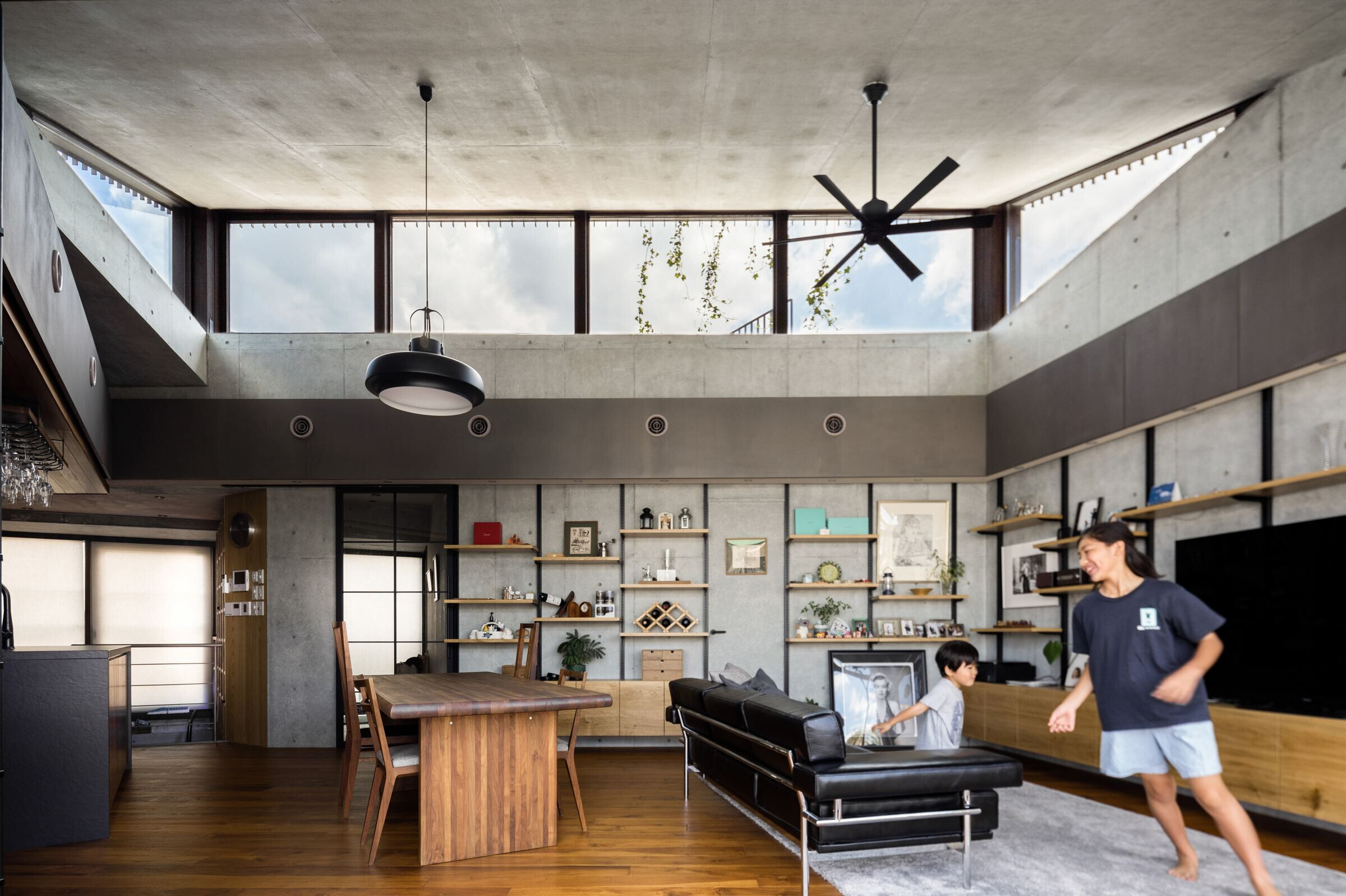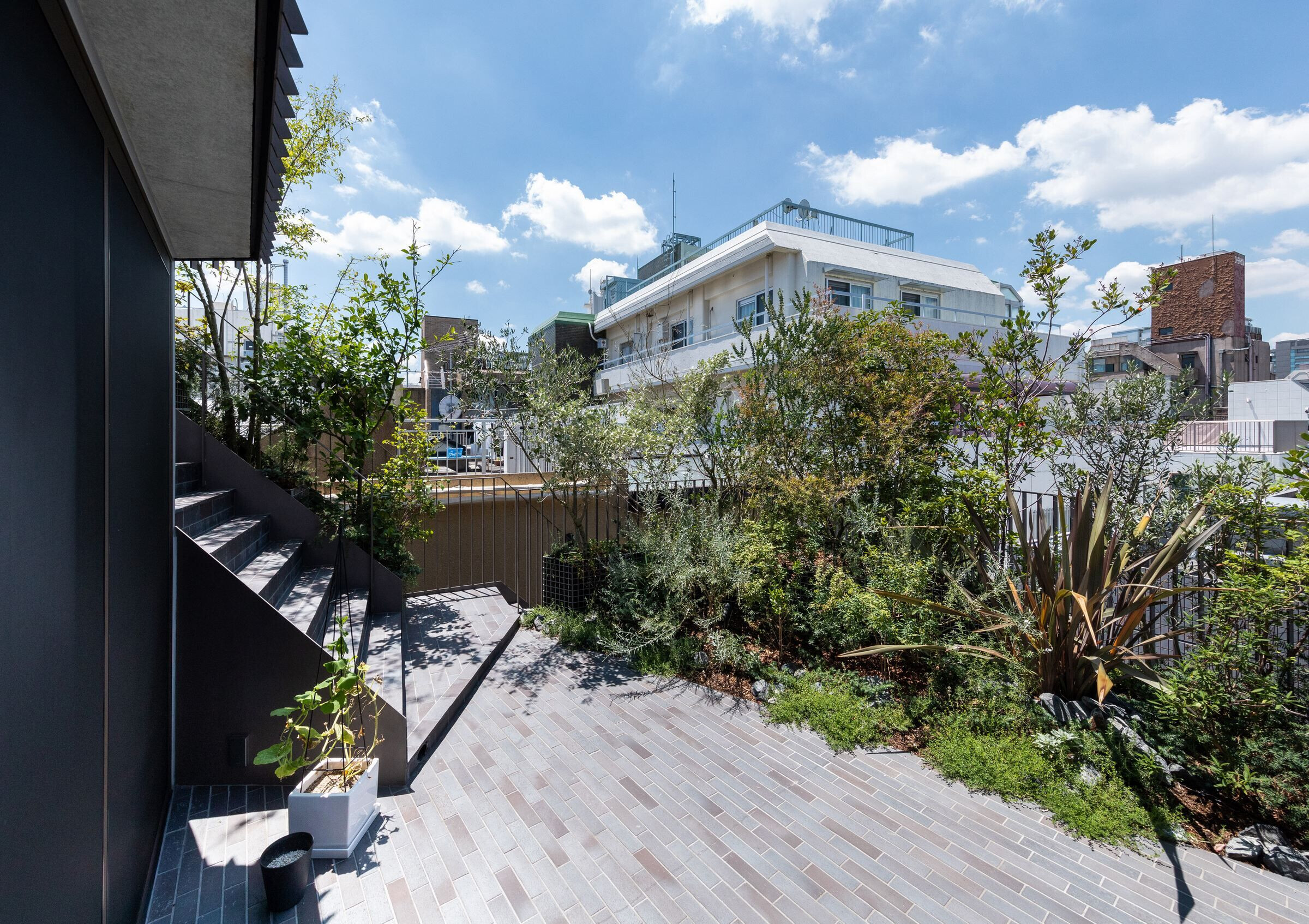 Under the strict shadow regulations and limited buildable area of 160% of the site area, we try to maximize the use of outdoor area and loft spaces which are not accounted, In order to achieve generous spaces with natural light and greenery In the dense urban environment.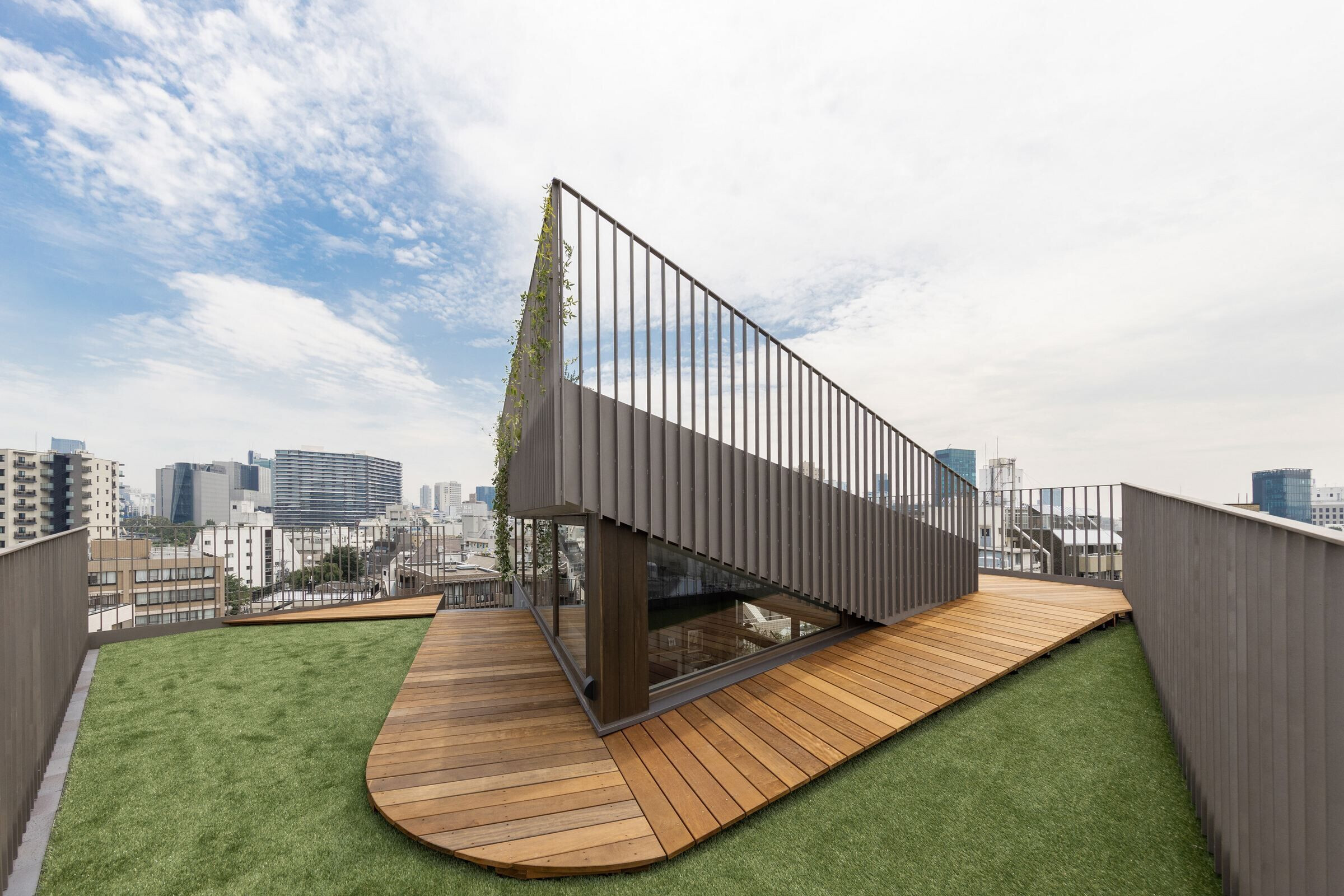 The balustrade with vertical posts which Is required to be exempted for the shadow regulation Is integrated Into the façade design, and the shifted building volume every floor creates three-dimensional outdoor spaces to add more charms on the interior spaces.
Material Used:
1. Facade cladding: Painted steel, mortar rendering
2. Flooring: Teak flooring by Bouzou
3. Doors: Timber external doors by Ars Yumemado
4. Windows: Timber windows by Ars Yumemado
5. Roofing: Brick cladding by TLC
6. Interior lighting: Various
7. Interior furniture: Custom design