Draw from the premise of creating avant-garde architecture in unique locations, Barea is commissioned the Architecture, Interior Design and Creative Direction of a high-end residential building in the bustling and coveted Santa Catalina neighbourhood.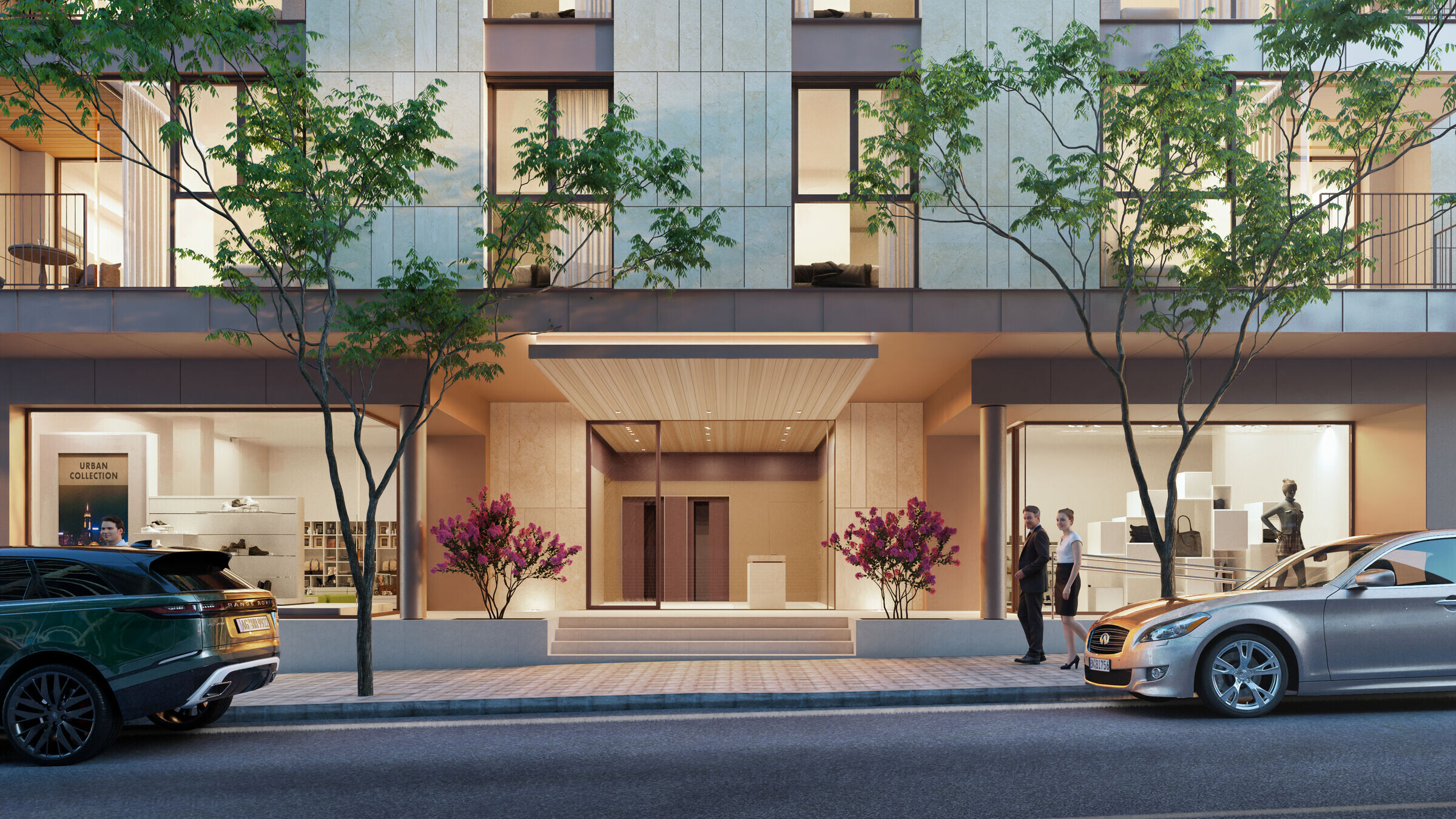 Through a deep analysis of the potential client for a luxury residence in a centric area of Palma, it is identified to be mostly couples and foreign families, looking to improve their lifestyle and buy a house as a future investment.
The layout changes in every floor according to the target client, offering a wide range of apartment typologies to cover the diversity of customers.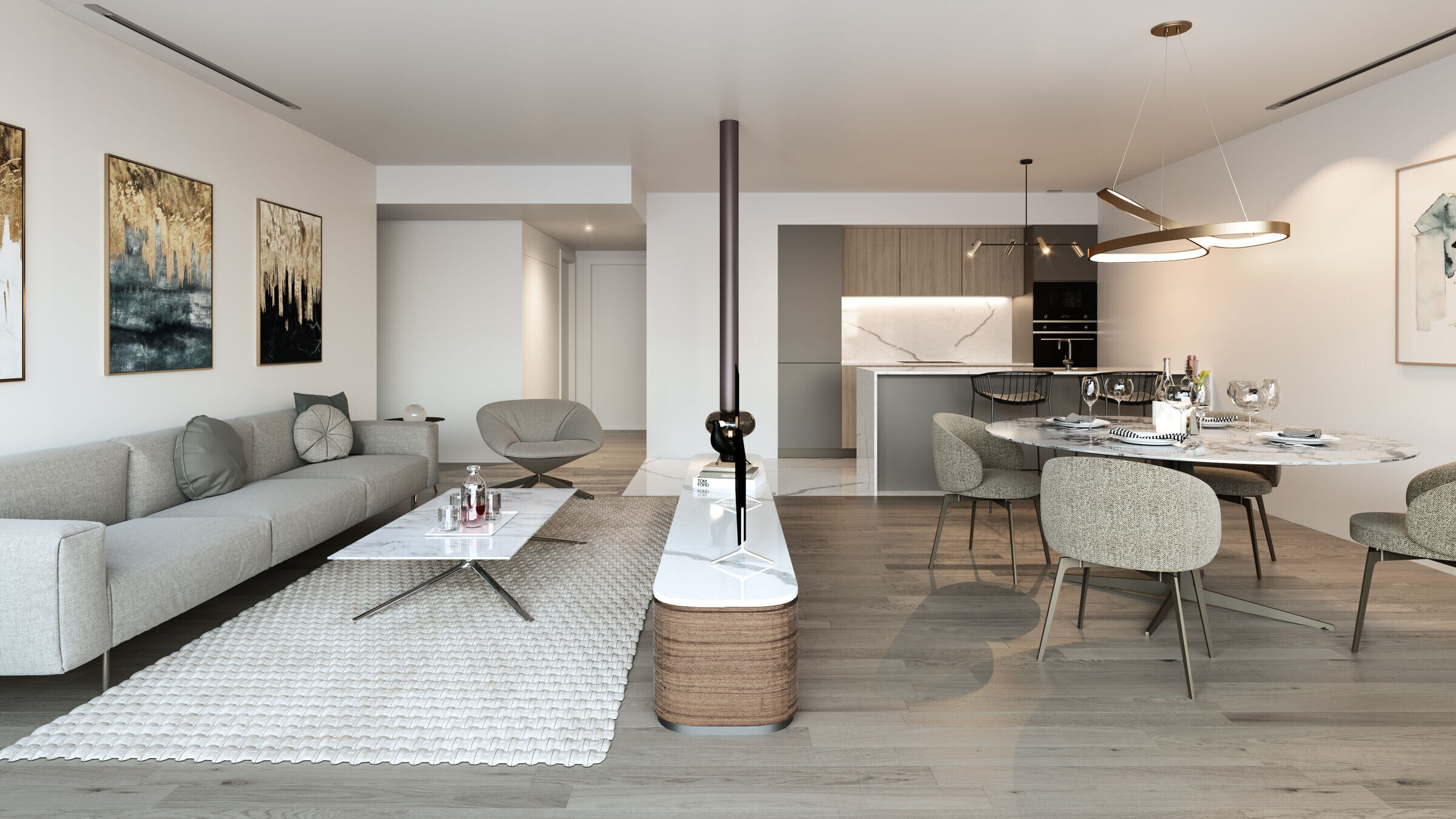 The continuous refinement of the layout, the use of advanced BIM modeling tools, and the perfect coordination between architecture, structure and MEP services, have favored an optimized layout, that despite varying in each level, guarantees spaciousness, comfort, and efficiency.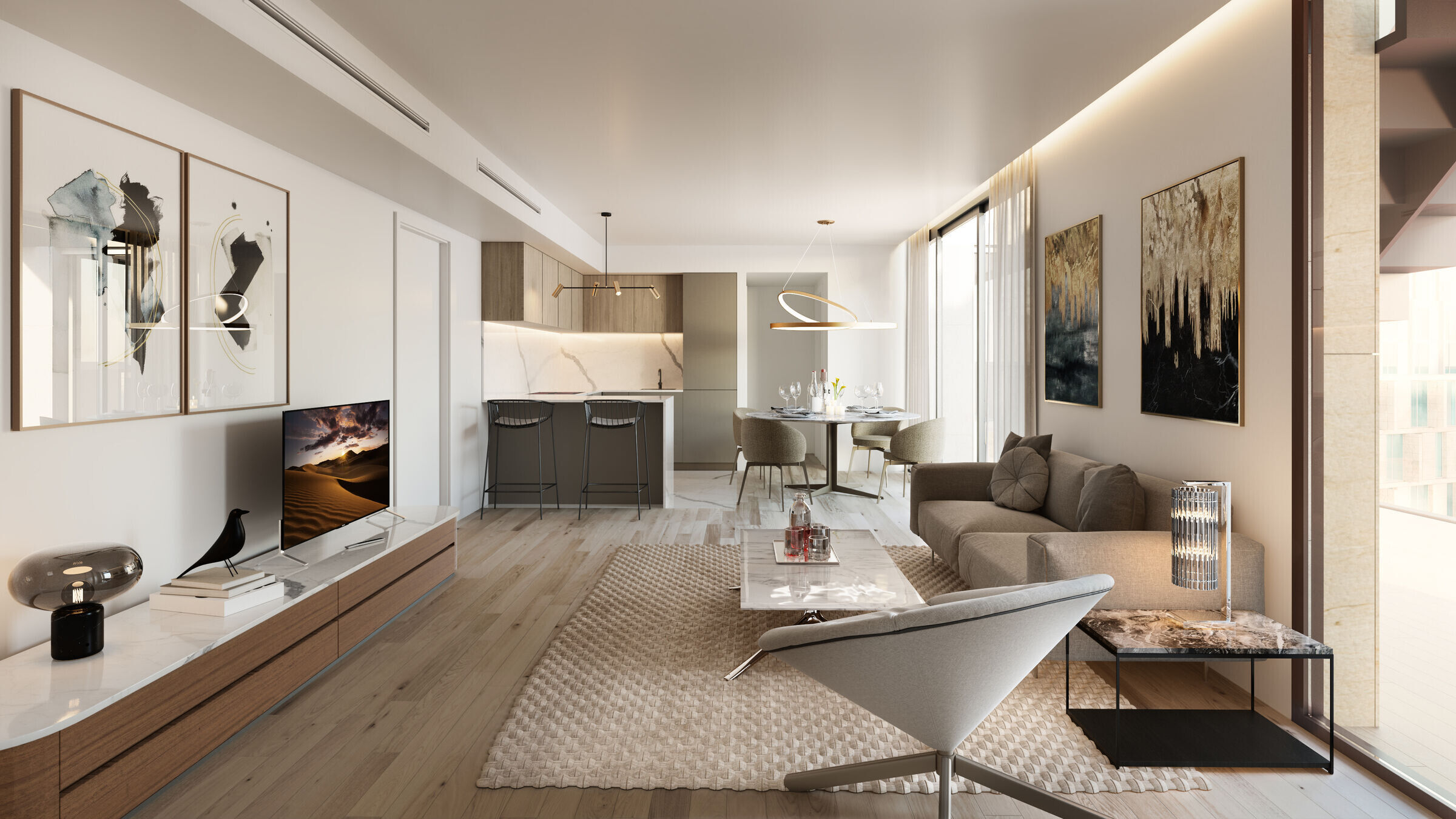 Bright one-bedroom dwellings configurate the first three floors, the perfect investment. The fourth floor offers two-and-three-bedroom apartments which are ideal for families and clear the way up to the last floor. In this, the structure disappears from the façade, granting three large terraces which serve the penthouses, the most enviable properties of the building. The delight of living under the sky of Palma within the reach of just a few.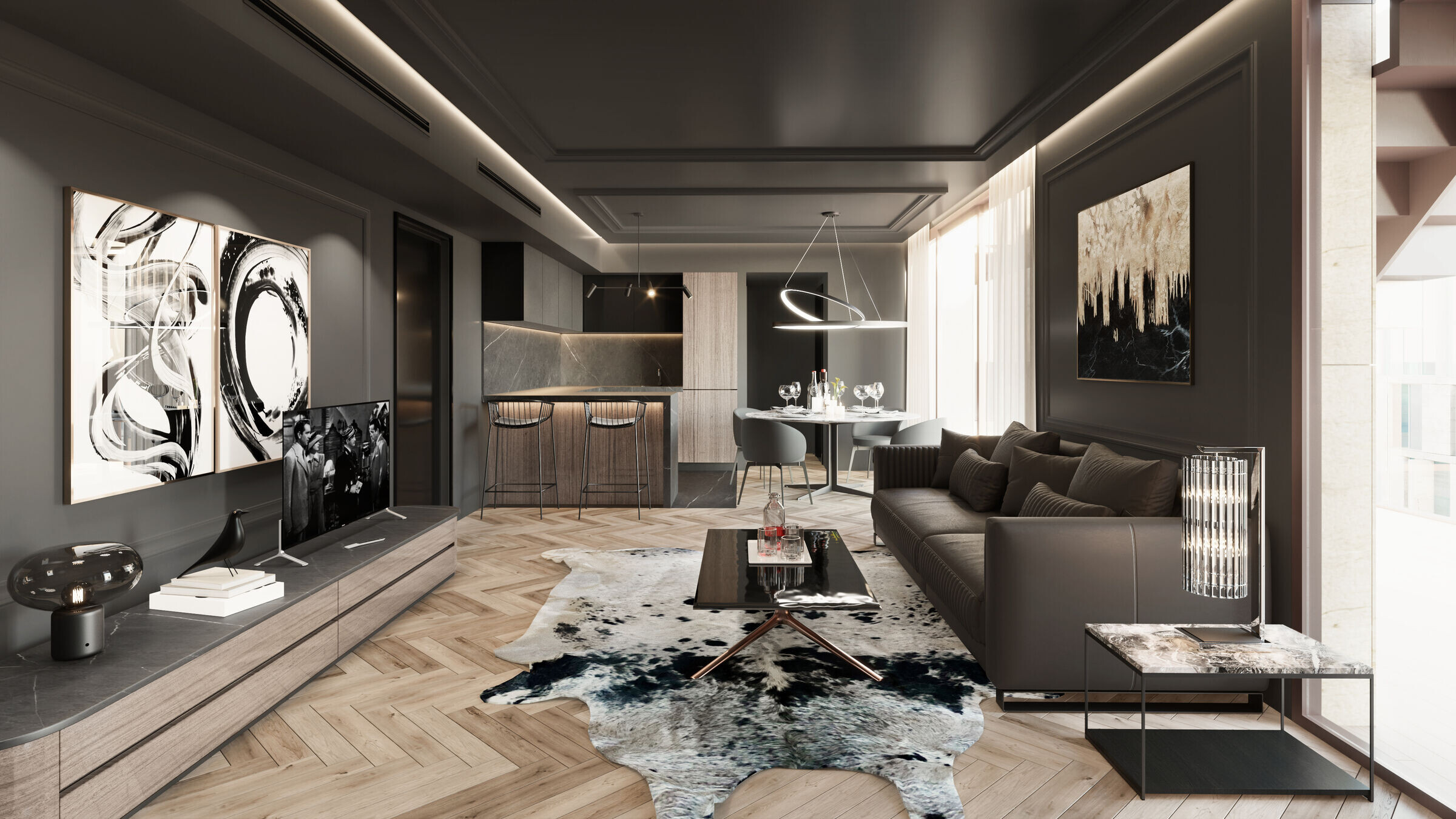 Comfort predominates. A distinguished entrance gives access to the complex, equipped with solarium, swimming pool, garden areas, and a gym. Large windows, luxurious qualities and three different interior design options complete the offer to accommodate customer's taste and needs. Electric car recharge points, aerothermal, heat recovery, sun protection systems, radiant floor, and home automation are just some of the applied solutions, technology serving comfort and sustainabil