Nature, steep slopes, and breathtaking views are the scenery where these twin villas emerge, cantilevering boldly over the terrain to contemplate a horizon drawn by mountain and sea.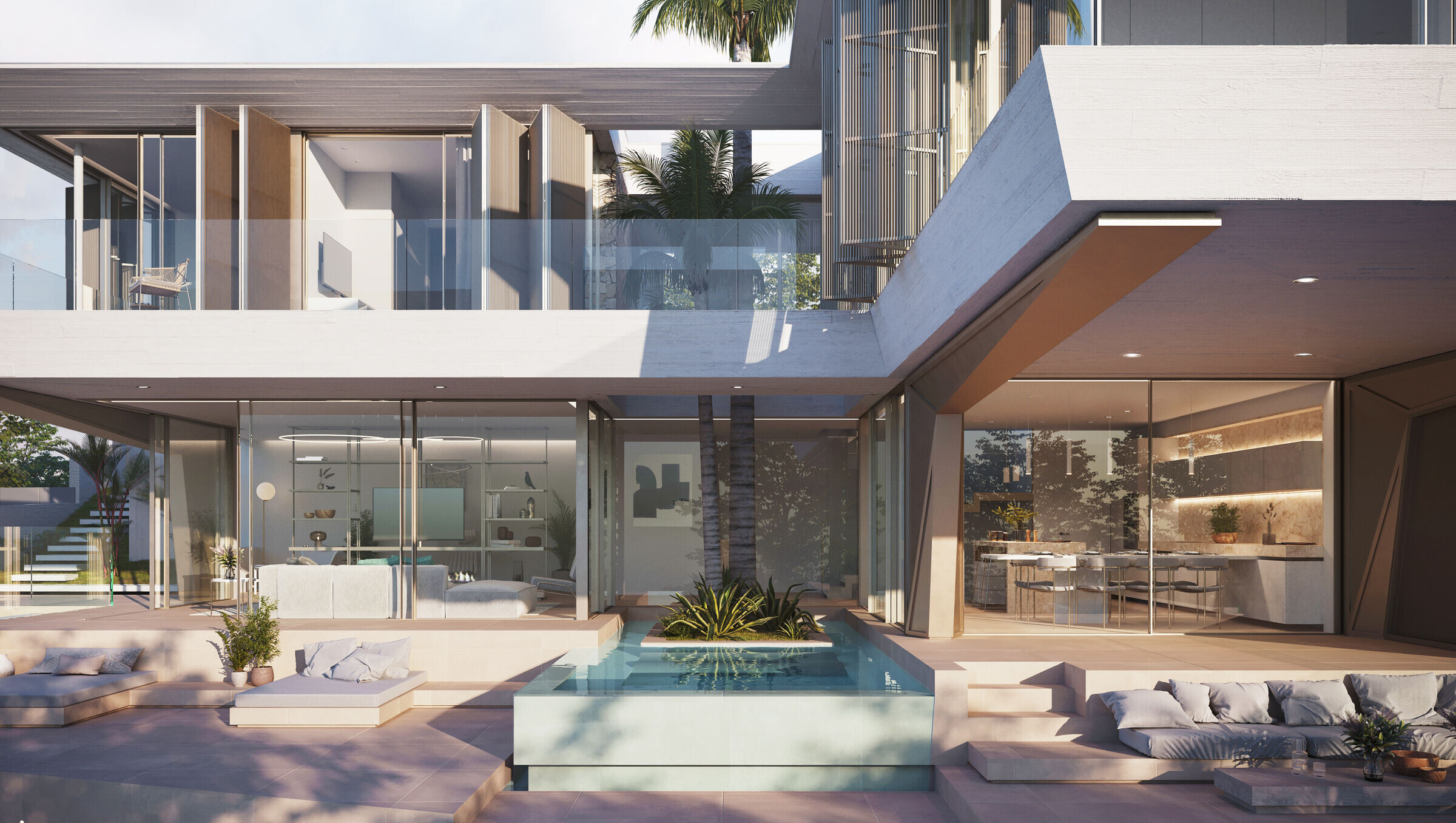 A custom-built architecture, habitable, integrated with the surroundings, and designed with the aim to fuse the experience of its inhabitants with the landscape. Premises which guide the design of these singular villas located northeast of Mallorca island.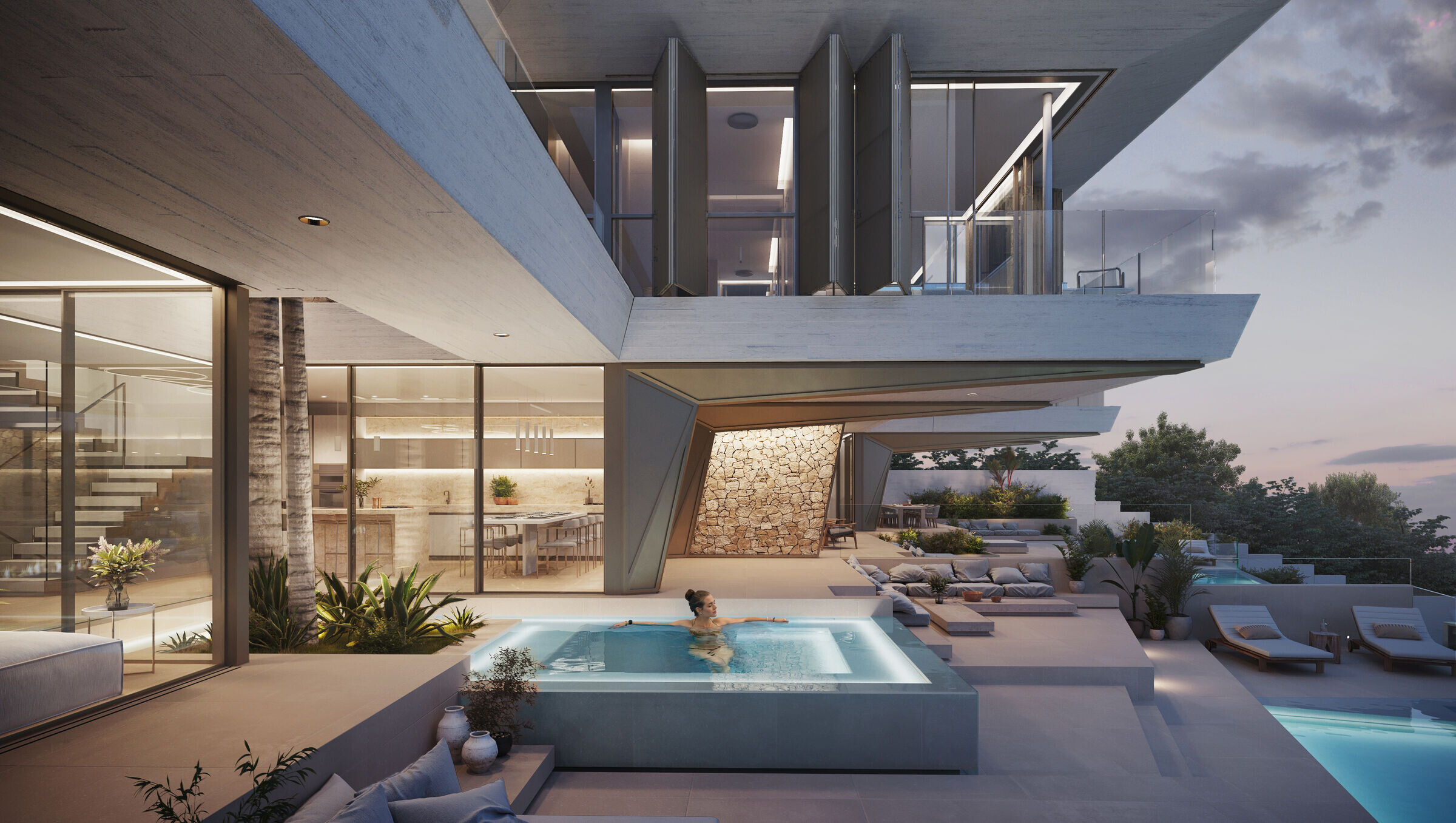 The threshold leads the visitant into the upper floor, where four exclusive suites, supported by impressive six-meters-long metal brackets, cantilever over the terraces of the inferior floor. In this lower level, boundaries disappear, a succession of open spaces coexist around a central patio, which traversing the volume in height, floods the house with water, vegetation and light.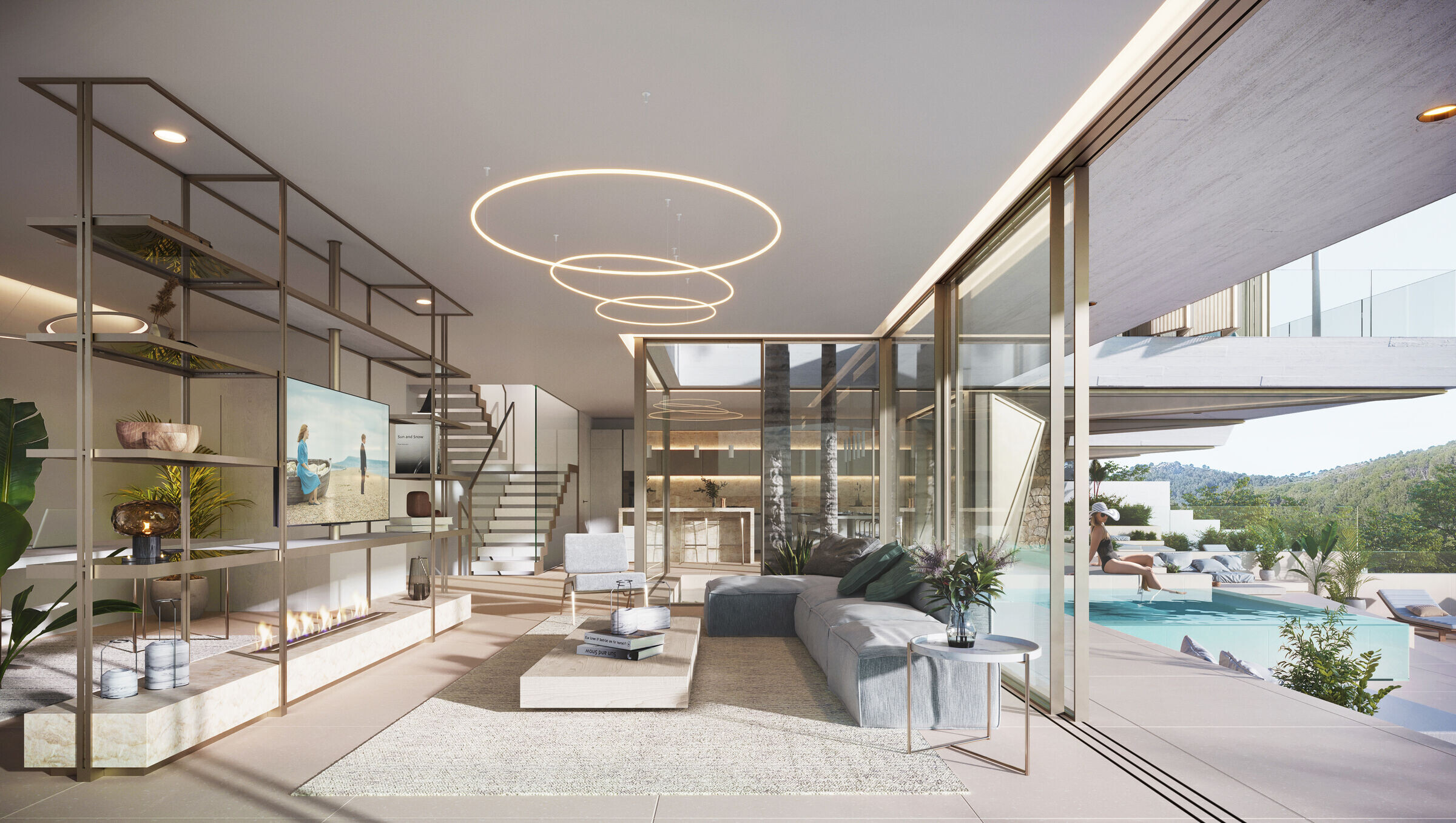 Complying with the demanding urban regulations, large terraces adapt to the orography and maximize the use of the slope, creating unique outdoor spaces that serve as a link between horizon and house.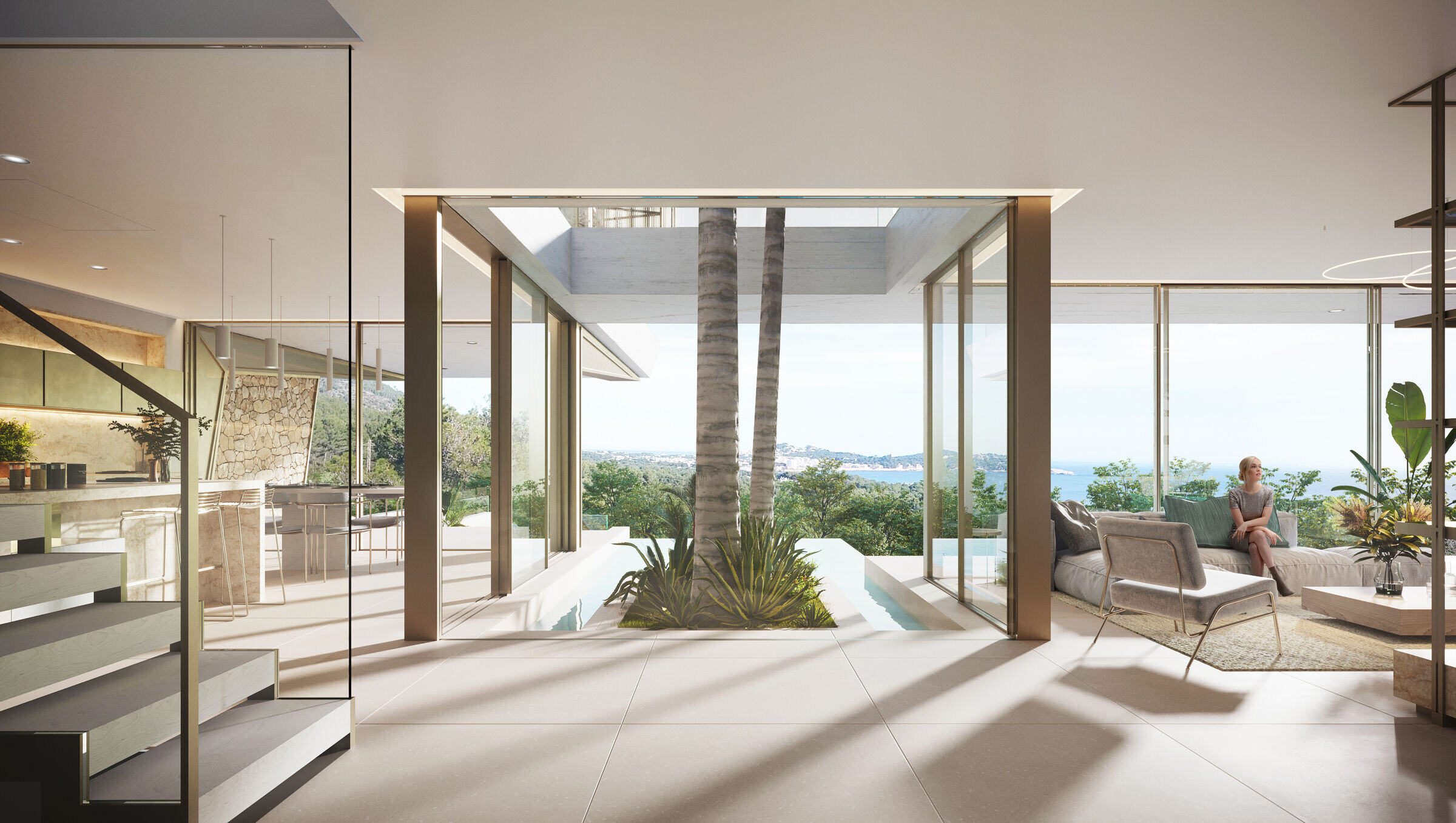 White concrete, stone, and glass enclose an interior where the spotlight goes to the raw and fresh. Quartzites, wood, metal and marble dress the house in sand shades, conferring the interiors an aura of Mediterranean sophistication.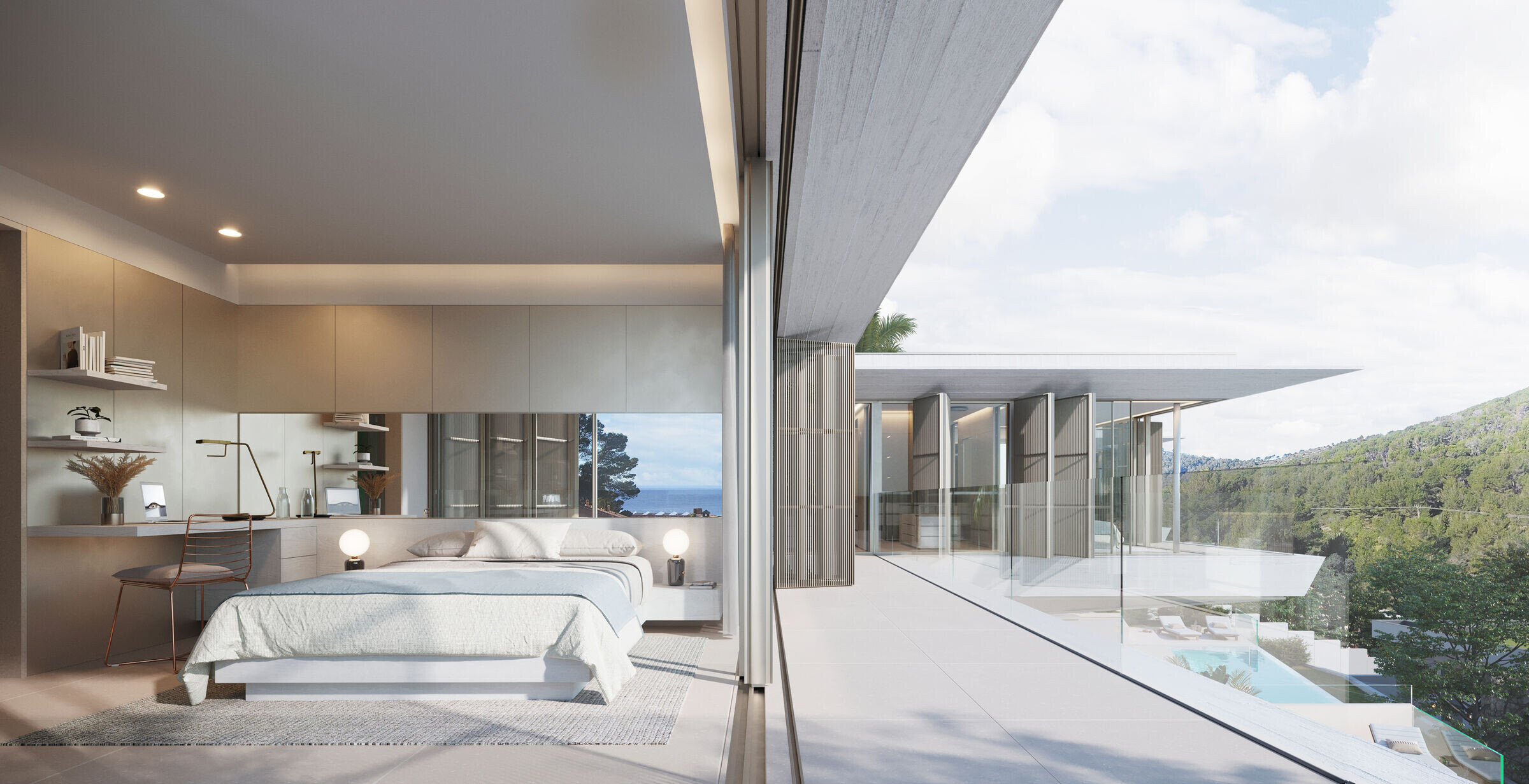 Aerothermal solutions, heat recovery, sun protection systems, radiant floor, and home automation are just some of the applied solutions, technology serving comfort and sustainability.