The space with a sense of grandeur and interiors that ooze luxury. Fabcord International workspace fully expresses the brand's identity belongs to a business that creates yarn for rugs with unique aesthetics and elegance, designed with the utmost refinery and sophistication.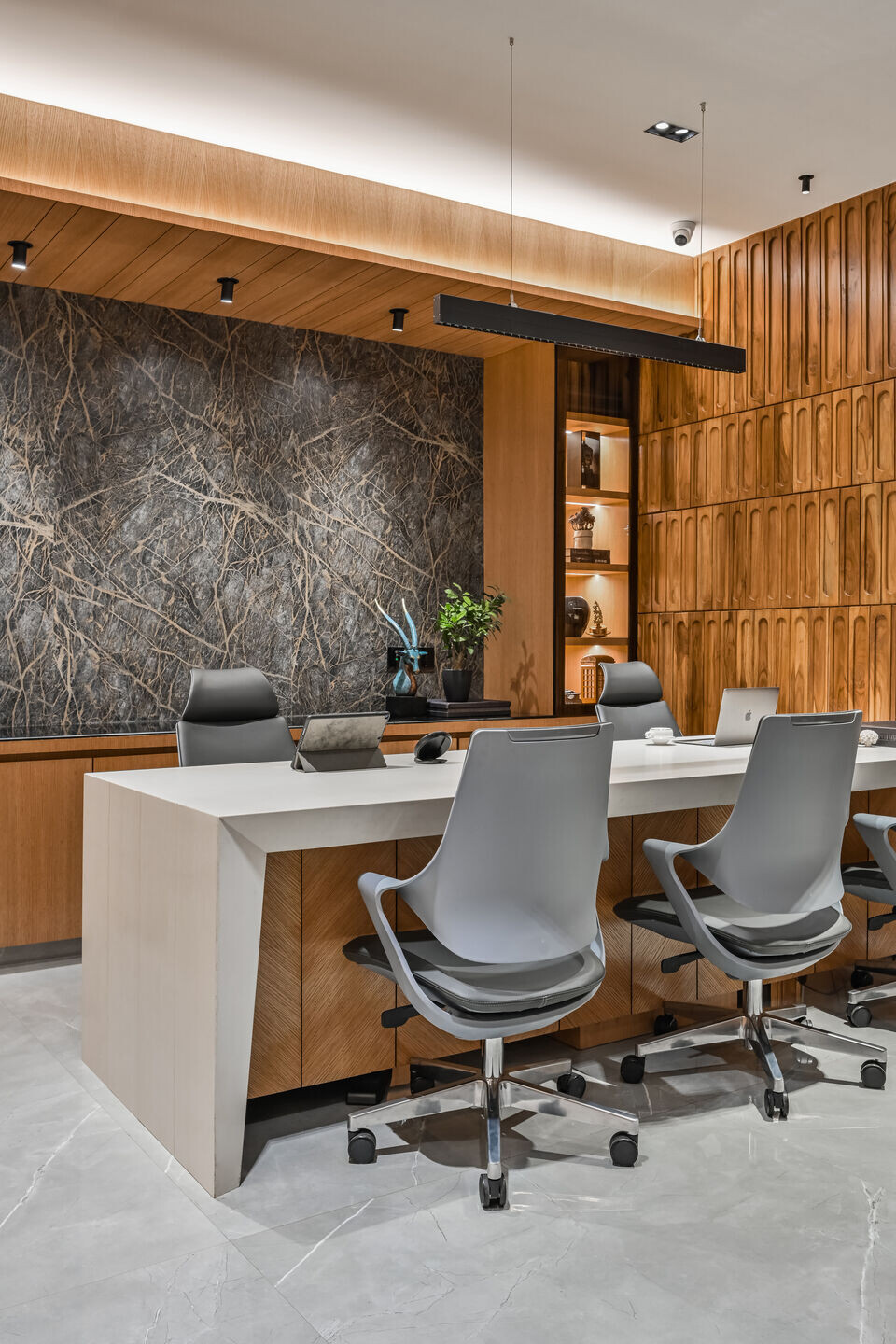 Full height fluted glass creates a blur boundary between the common passage and the cabins (office interiors). To begin with, we selected wood as base and performed it with different materials around on ceiling, floor and facades. At the same time white office tables revitalize the space. The well designed furniture and space division s compose a contemporary urban office.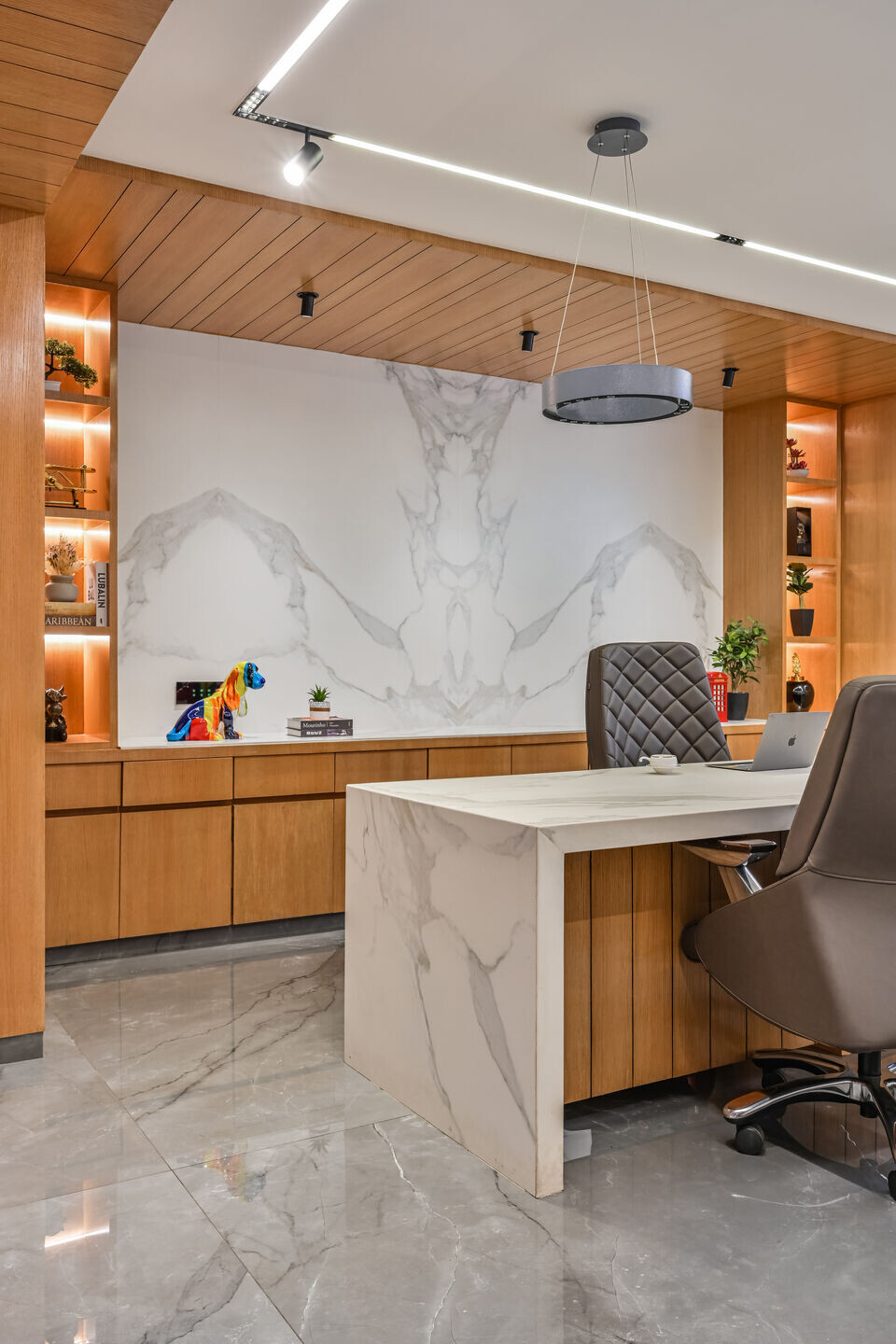 The work of art is a mold of every dream that is connected to the place it belongs to. It belongs to a business that creates yarn for rugs. It is made to represent how everything from raw materials to presentation, from workers to the environment, matters.
Artwork : @denny_chalak
Pc : @noaidwin_sttudio