This 2,400 square foot modern barn for a family of four in Inverness, CA was built on a three-acre property. According to architect Gustave Carlson, the home reflects a "bridge between the couple's tastes.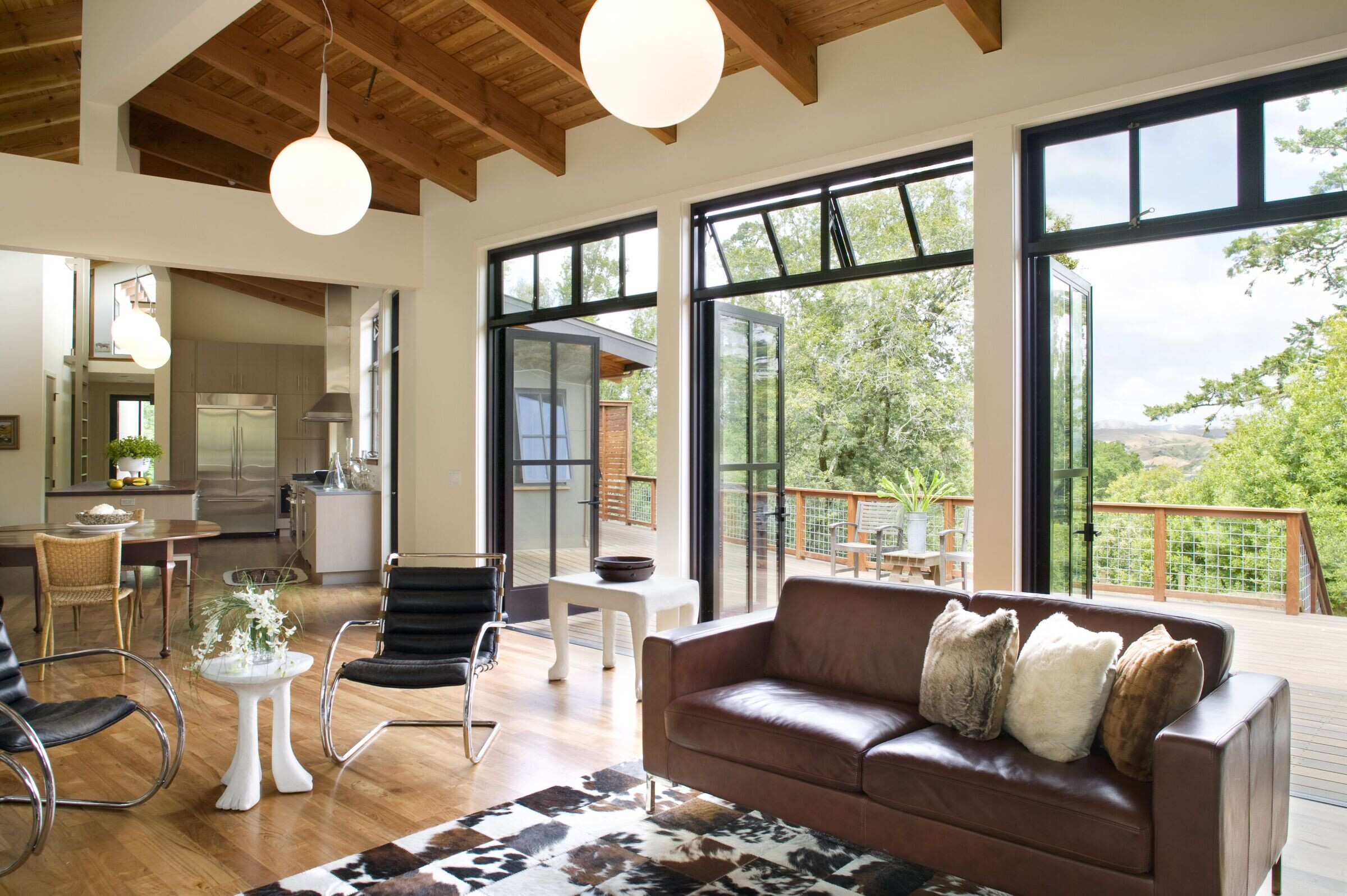 "He wanted a white modern box, she wanted a cozy shingled cabin with a porch," Carlson says. To achieve design harmony, Carlson stayed true to the traditional cabins in the area while incorporating sustainable features and modern design.
Whenever possible, local craftsmen and suppliers were utilized. And, in keeping with the region's environmental and sustainable ethos, many of the materials were reclaimed and recycled.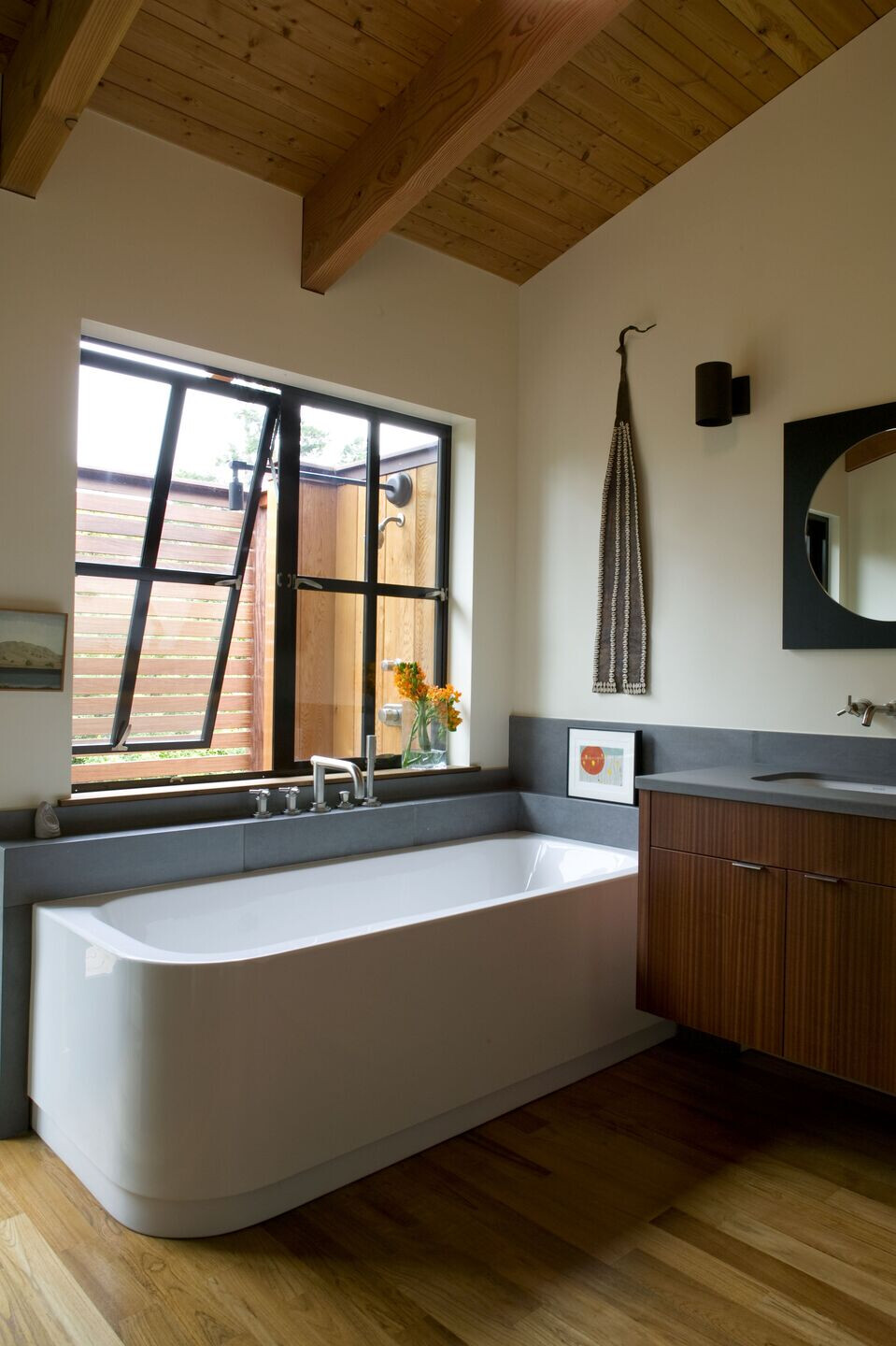 Inside the home, Carlson used reclaimed teak flooring, custom powder-coated aluminum windows and doors from Bonelli Windows & Doors, Neff kitchen cabinets and tiles by Blue Slide Art Tile.