Itamar Medical™ is a medical device company and medical device manufacturer focused on leading the integration of Sleep Apnea management into the cardiac patient care pathway.
The new office is located on the 1st floor of an office building, in the industrial Area of Caesarea.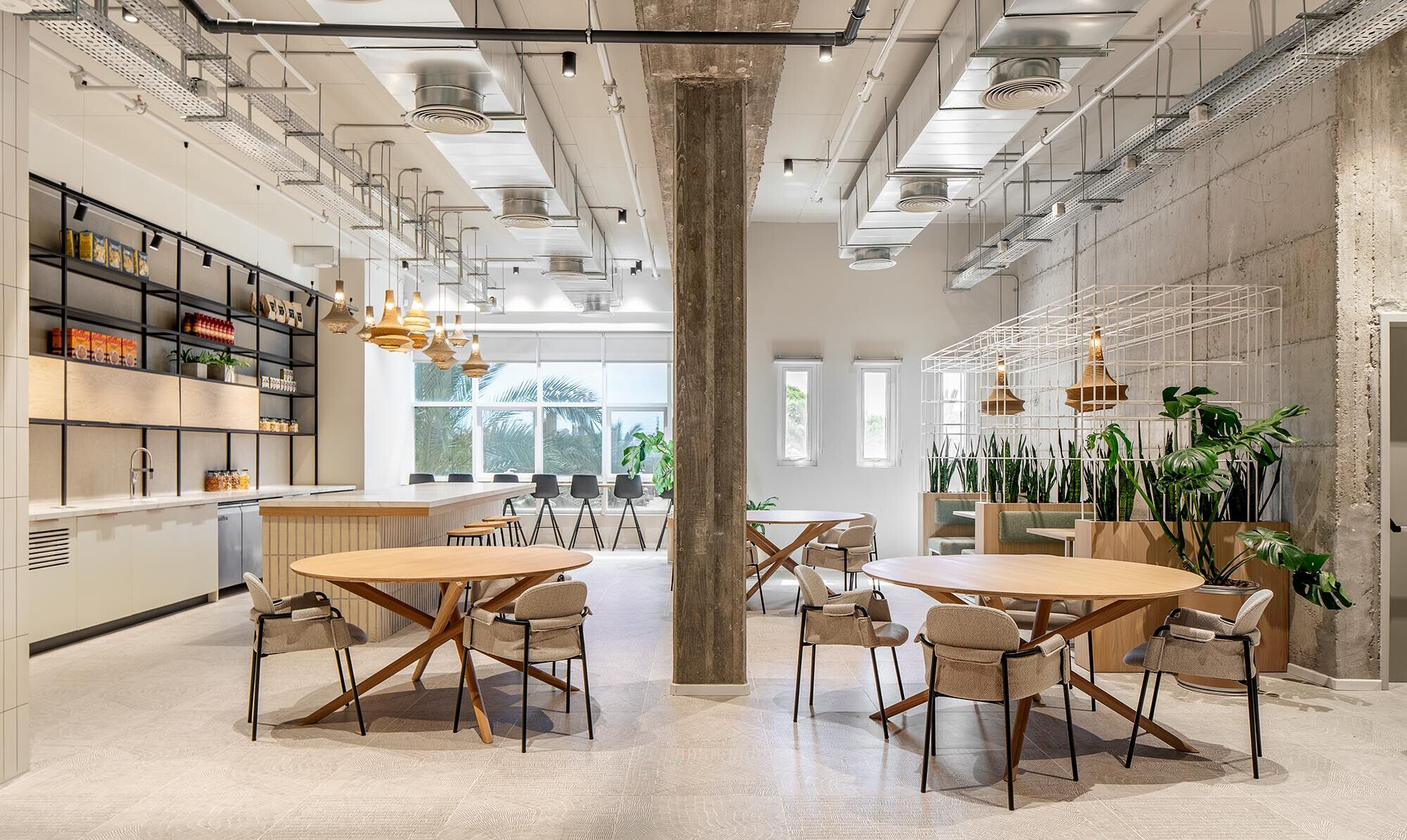 The design guidelines were influenced by medicine and nature, which led us to create a flowing and healing space. Nature is a source of inspiration. It stimulates our senses and encourages us to keep a low stress level, boost our productivity and build a stronger sense of well-being, just like sleeping does to our body.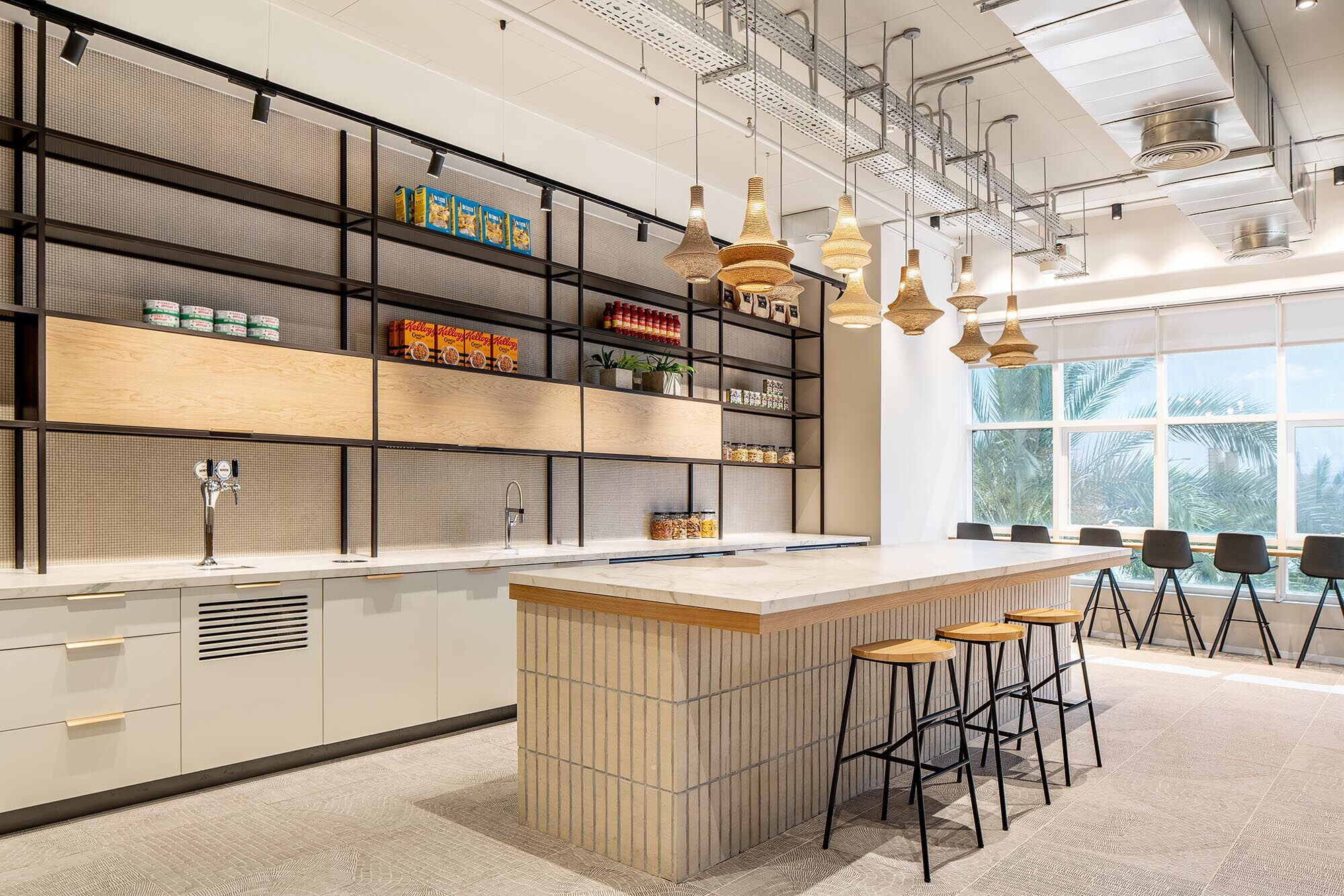 Along with the design concept, the nature motive is also expressed in the green partitions and white illustrated tiles on the floor, laid out in different ways and creates the unique and organic pattern in the space.
Bearing in mind the company's values, we designed a scheme that celebrates the brand and reflects what they're about as a company. This was achieved by using colors, textures, patterns and materials.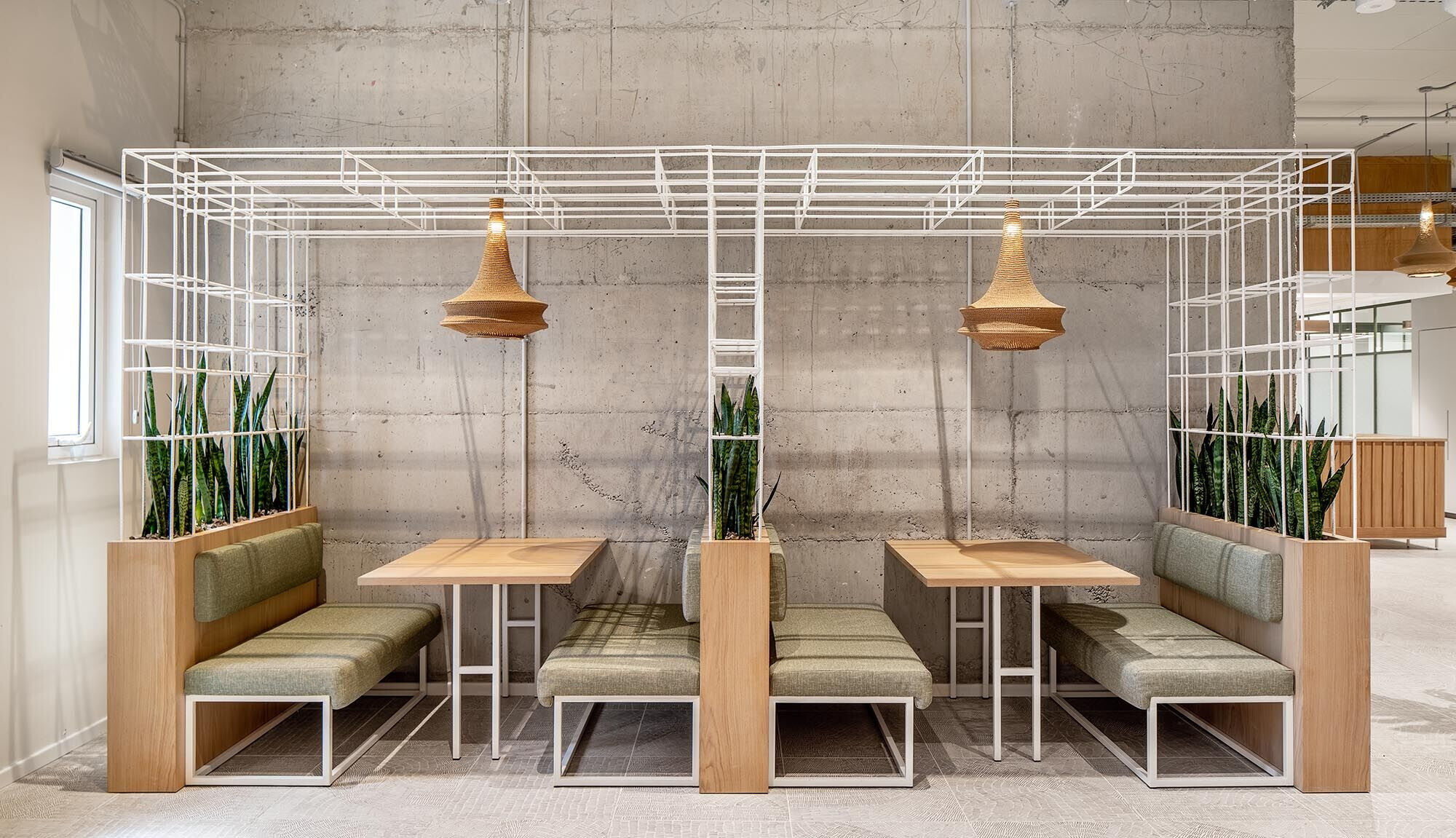 The light and nature are expressed throughout the project in the special wood carpentry, in the use of natural light and plants in the space, in the woven lampshades and in the reception area that makes a cozy and welcoming space.
Design team: Shirli Zamir, Dana Piterman, Michal Machlev