The challenge in designing a residential house which is located at the corner of the cluster's main road, with land area of 240m2, is that the effective area of ​​land could be built will be smaller, because it relates to local building regulations (Building Lines or in Indonesia it's usually called as Garis Sempadan Bangunan / GSB) on both sides of the land (front and left side).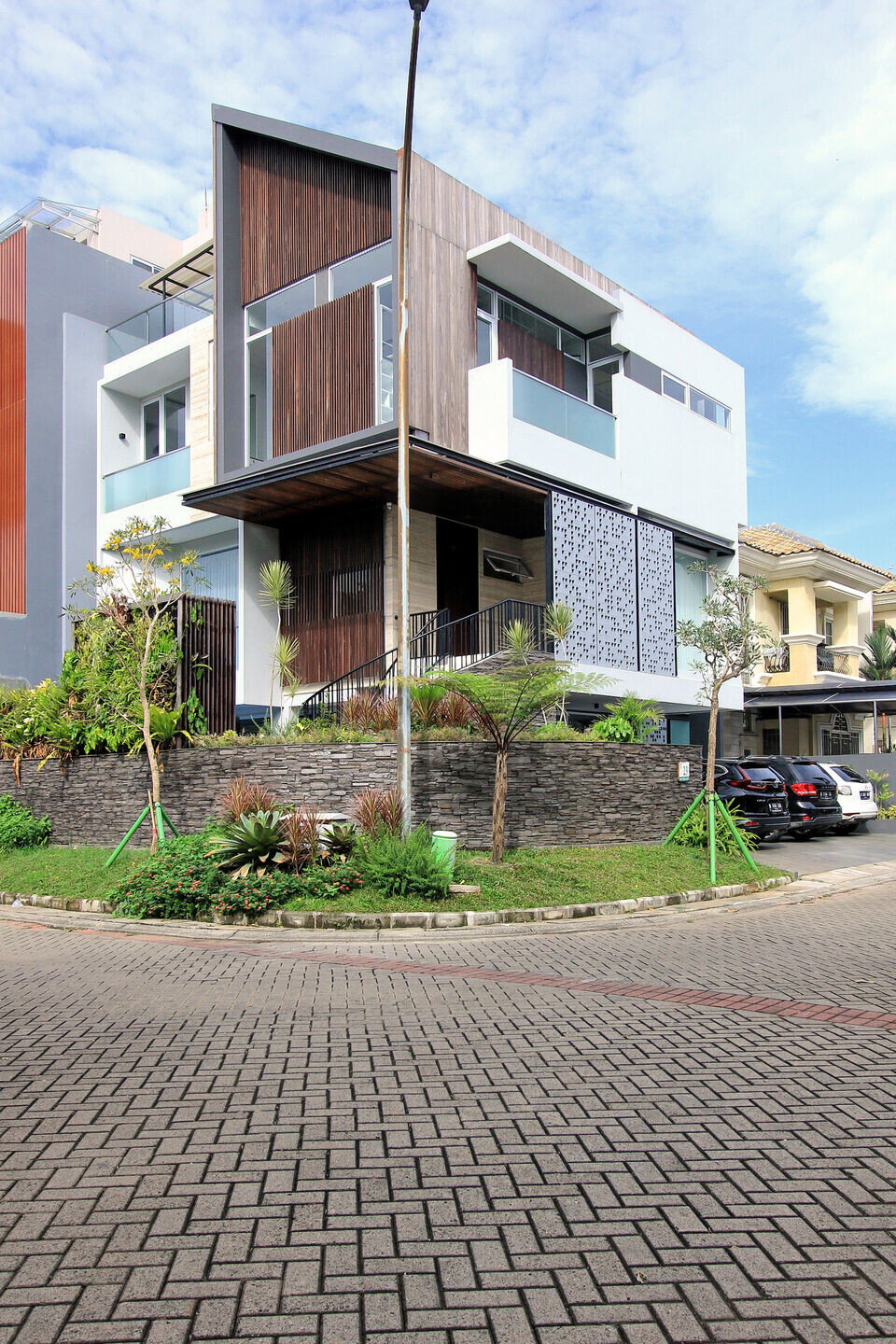 However, the advantage is in that situation, the building has 2 sides of the building's facade which can be exposed by the architect to make it more attractive in terms of aesthetics. Besides, the opportunity for having natural air circulation and sunlight is even better, although it must be circumvented so that it can provide more benefits to the residents.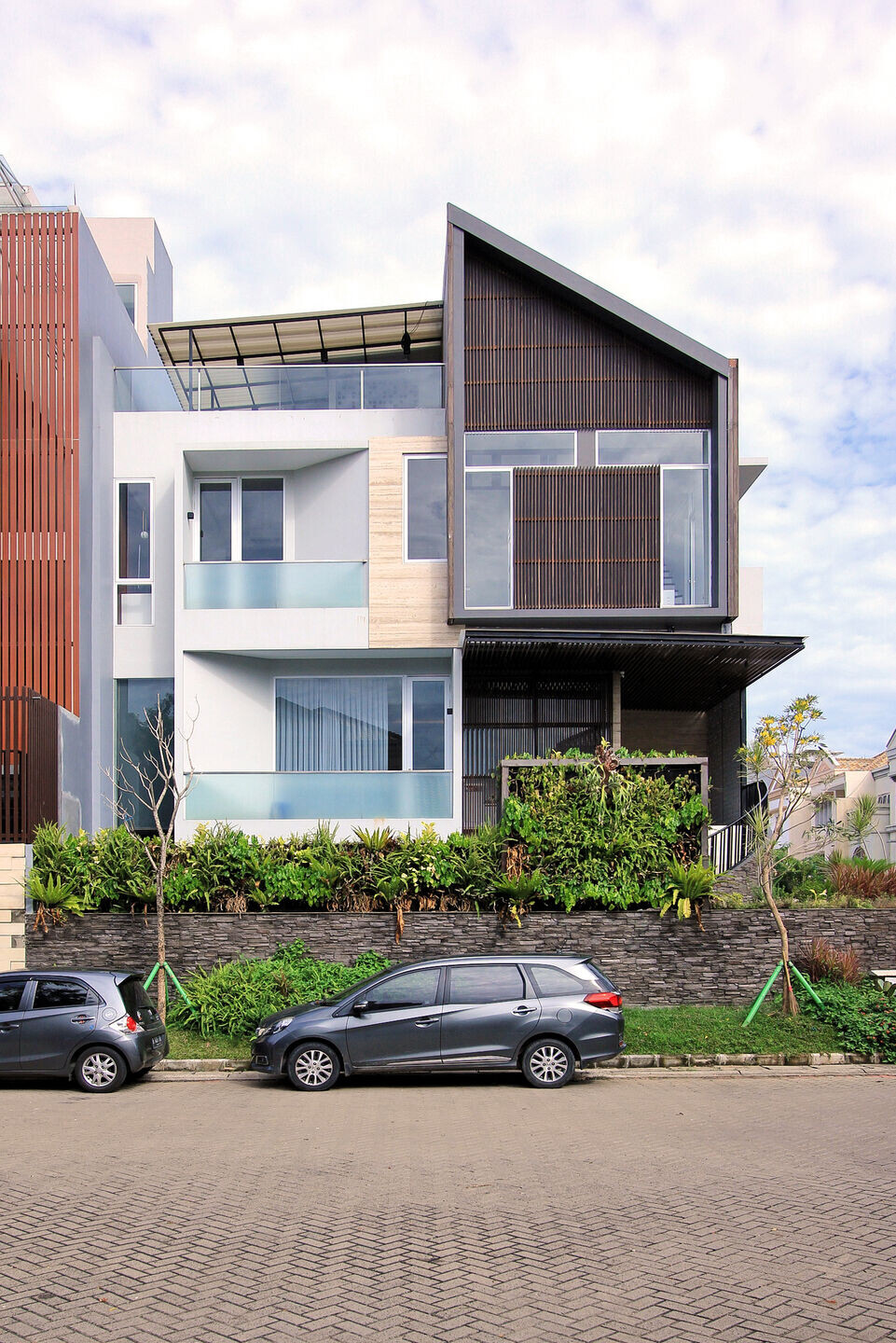 In zoning plan, we divide into 3 parts according to the building elevation, namely the Service Zone on the Ground Floor / 1st Floor, Semi-Public Zone on the 2nd Floor, and the Private Zone on the 3rd Floor.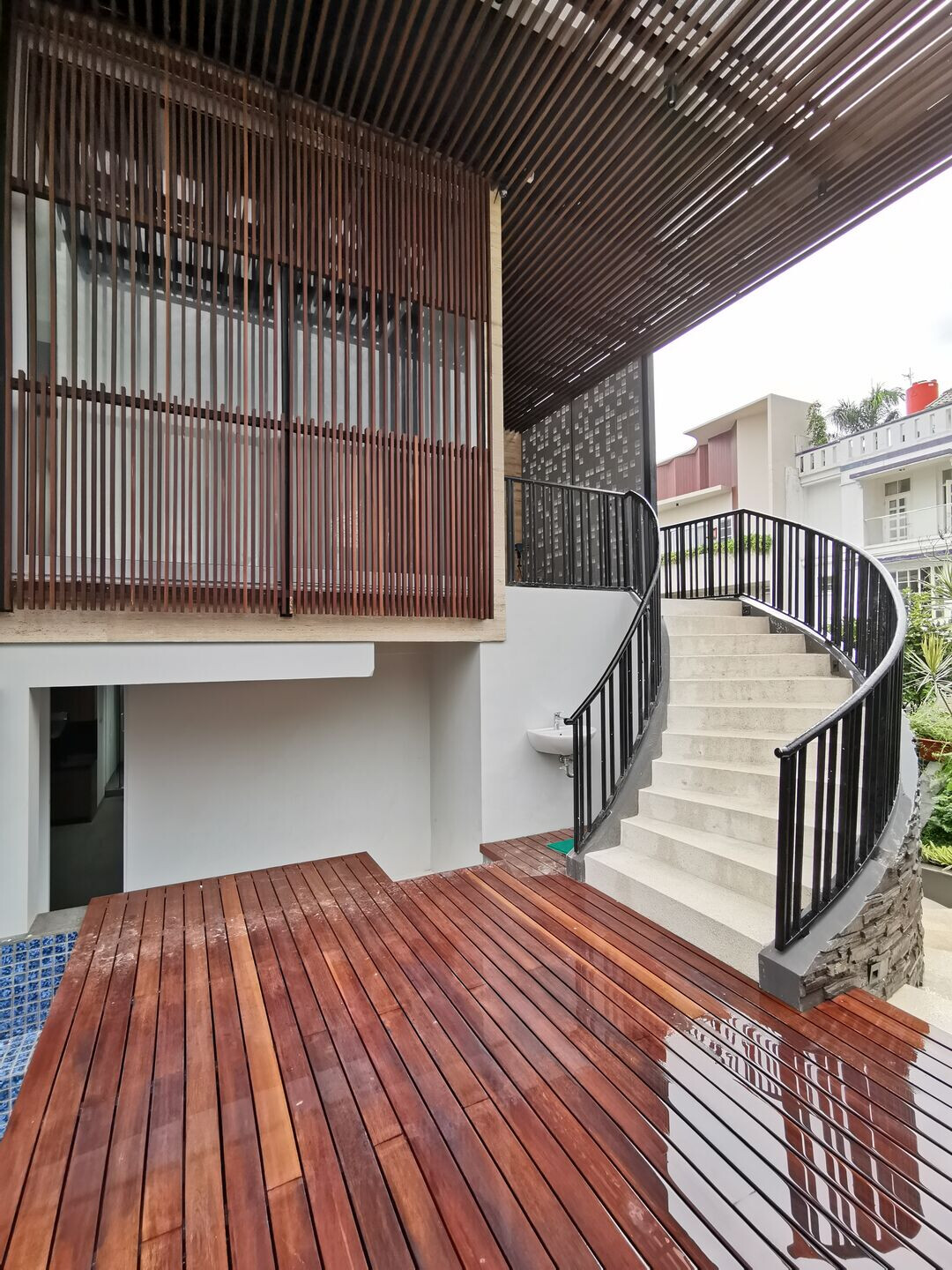 Floor 1: Carport, Wet Kitchen, Maid's Bedroom, Storage, Service Area, and Swimming Pool.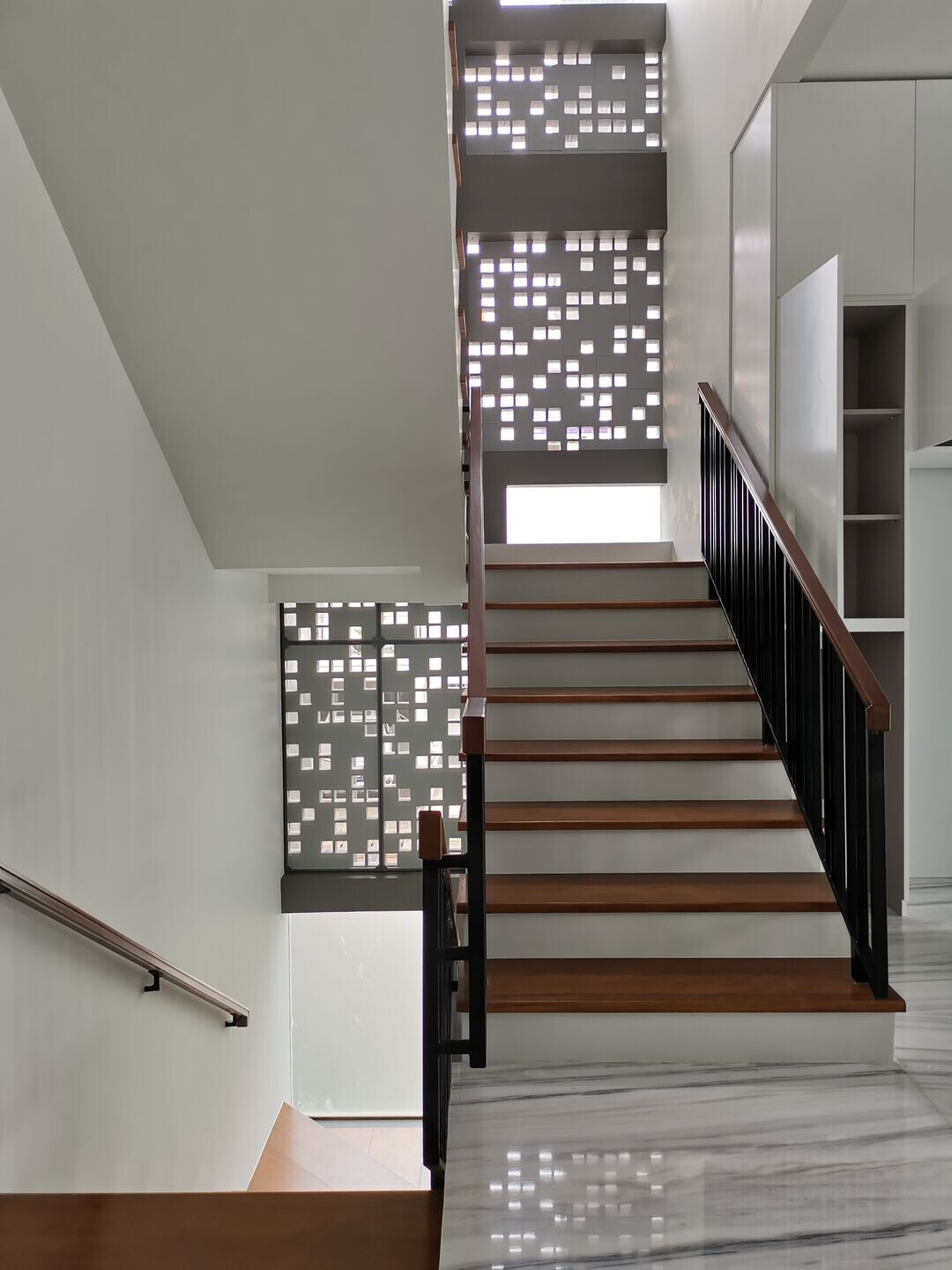 Floor 2: Living Room, Guest Bedroom, Bathroom, Living & Dining Room, Dry Kitchen.
Floor 3: Main Bedroom with dedicated Walk in Closet and Bathroom, Children's Bedroom with dedicated Walk in Closet and Bathroom, Study Room.