Kialatok is a social enterprise offering world cooking classes by self-taught chefs from different cultures.
SEPTEMBRE was selected to design their new space in the heart of the cosmopolitan area of Pajol, in the 18th district in Paris. A suitable spot was found in the bottom floor of a city block in mutation, well exposed to the street.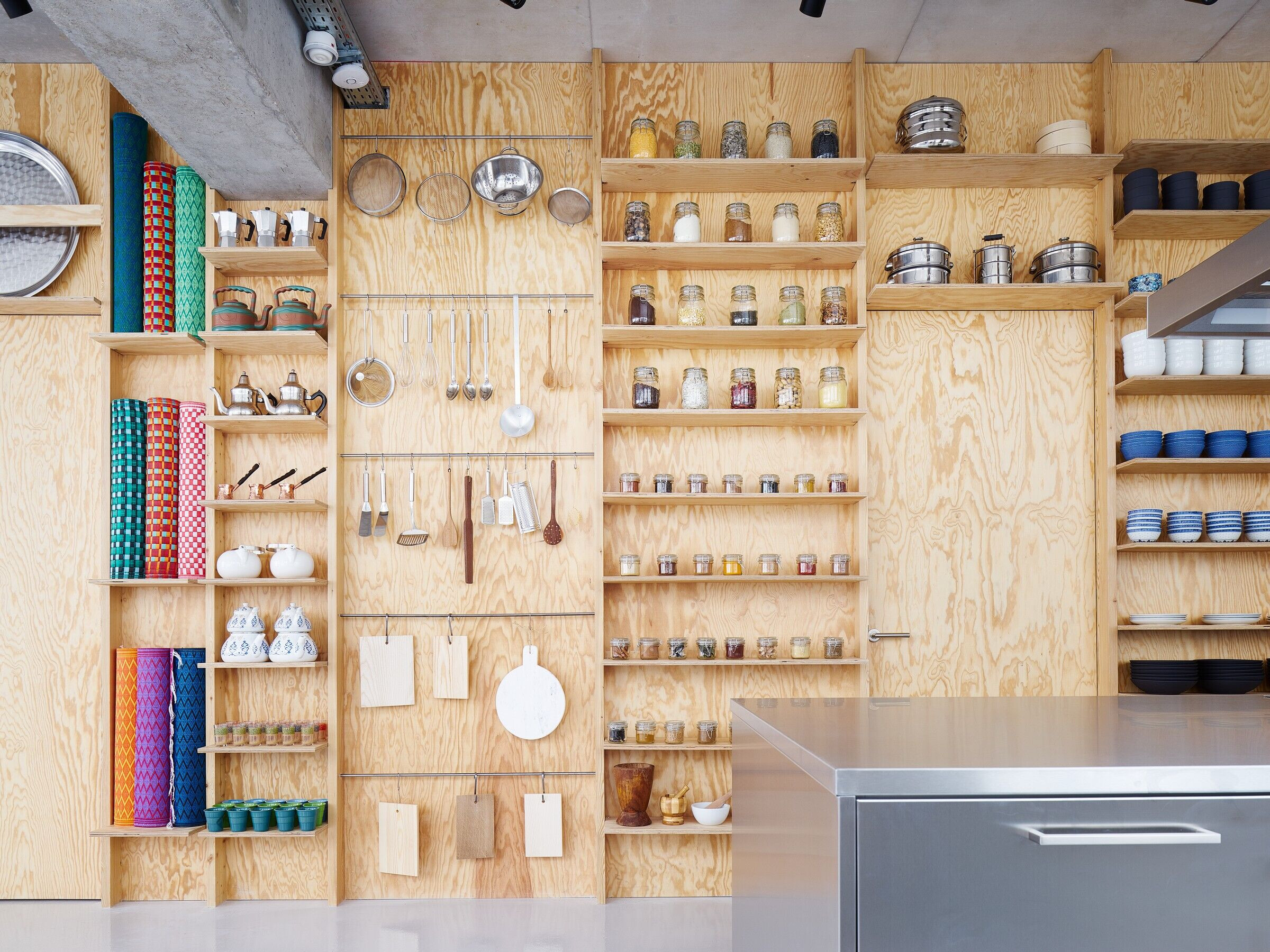 The client wanted a flexible space that could be adapted depending on the format of the cooking class and the different type of events they organize. An important part of the clients brief was also that the design should reflect the diversity of different food cultures.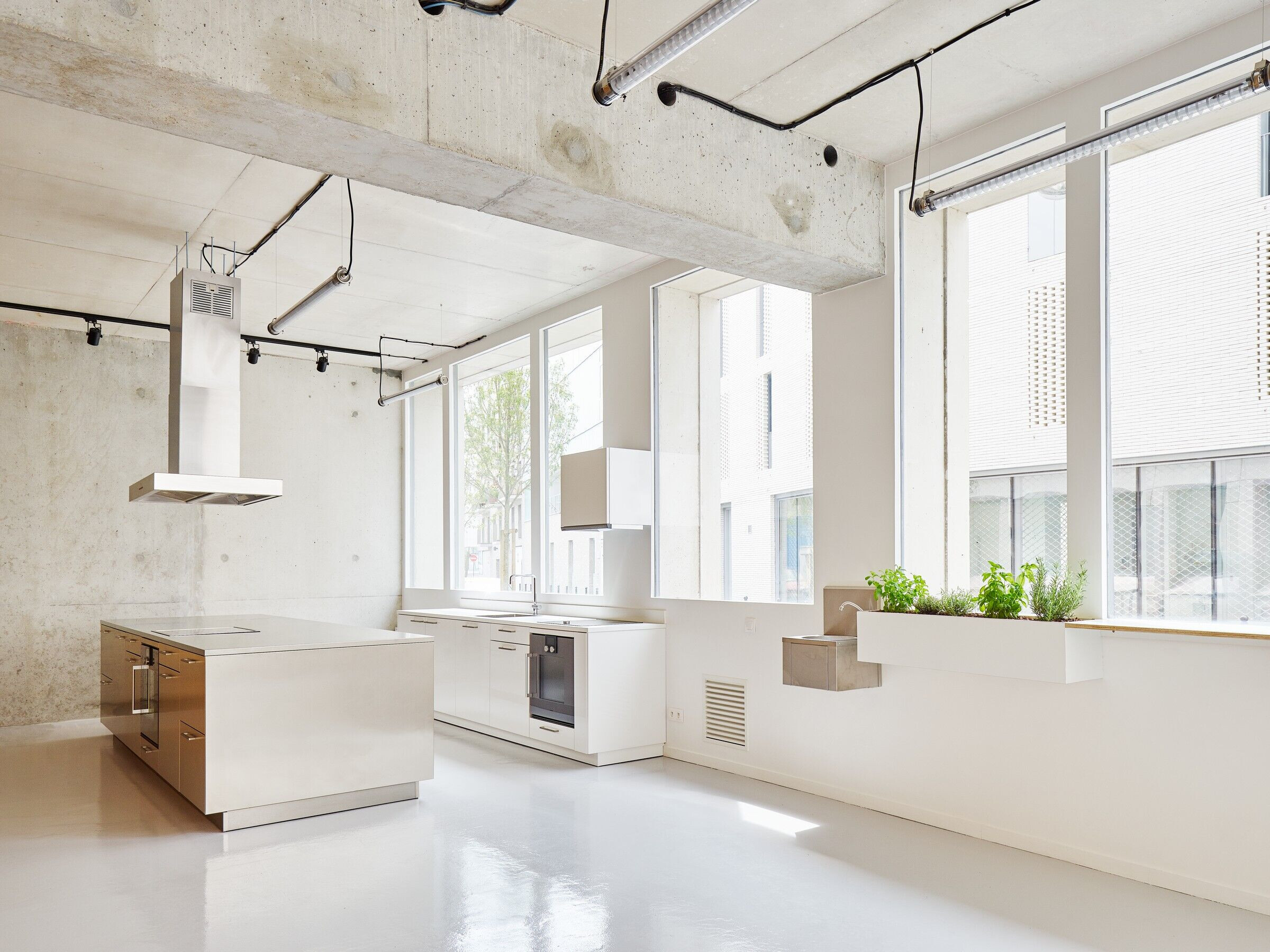 We designed an open and inclusive space giving place for all different ways of cooking and sharing the meal together, where the chefs not only share their cooking knowledge, but also a part of their history and culture.
The space is organized by a single large storage wall, where objects for each culinary culture used during the workshops is exposed. This wall gives the identity of the space by reflecting the universe of world cooking, and the diversity of different food cultures.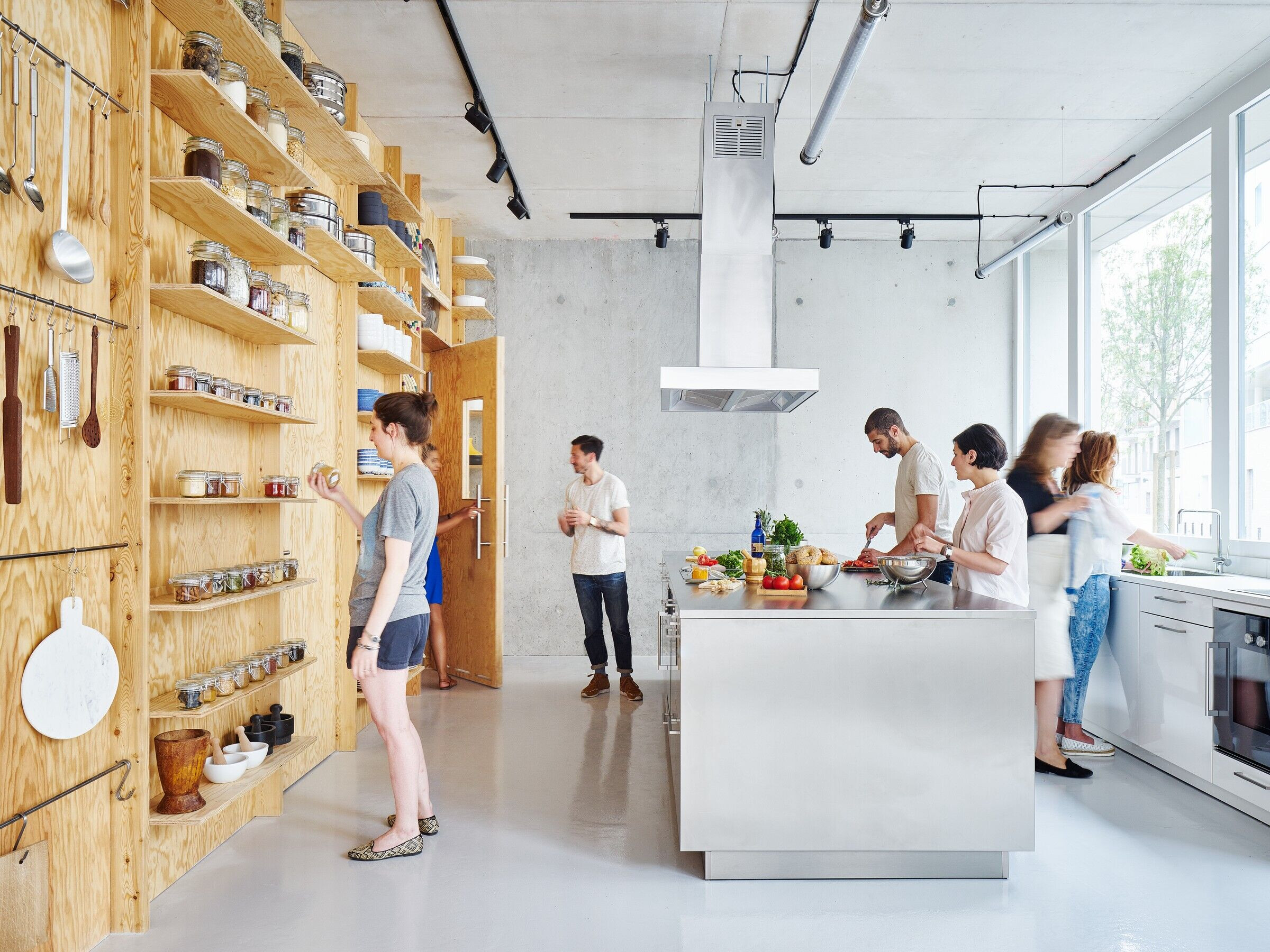 Visible from the street through large windows, this open storage wall reflects the universe of world cooking, and tells the story of a space of cultural diversity, not only through the exposition of the different objects used for cooking (types of utensils, dishes) but also by the different ways to savor a meal (around a table, on low stools, on a carpet).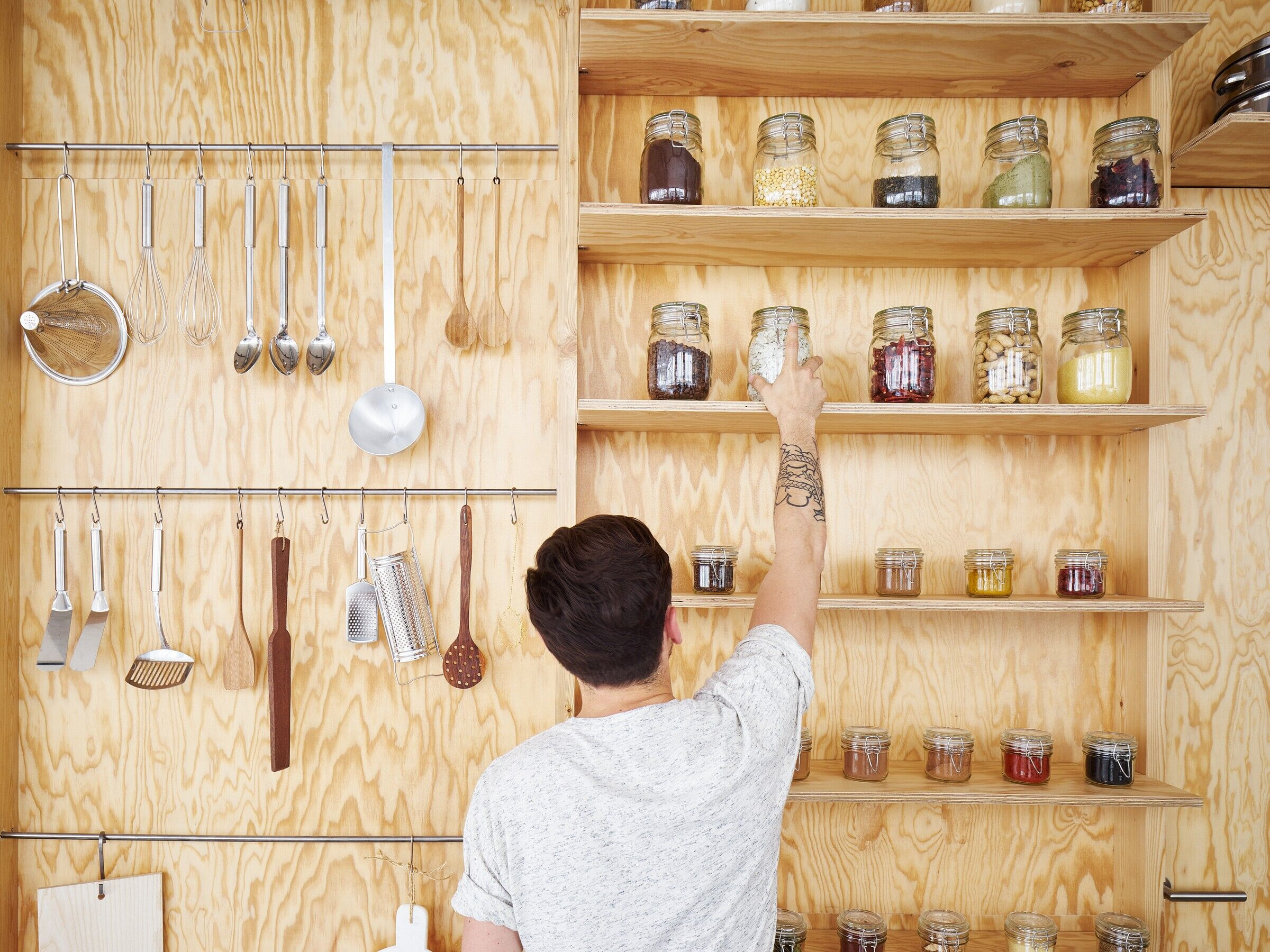 Sitting in circle on the floor, or standing by the window, eating with your hand, with sticks or a porcelain spoon - the main artefacts that you would need to experience a particular food culture, are exposed on the wall. The objects are both pedagogic instruments, can easily be taken down and used, and in the same time exposed as art craft. The fact that they are all part of a unified ensemble shows a vision of interculturalism, and gives food for thought regarding similarities and possible combinations between cultures.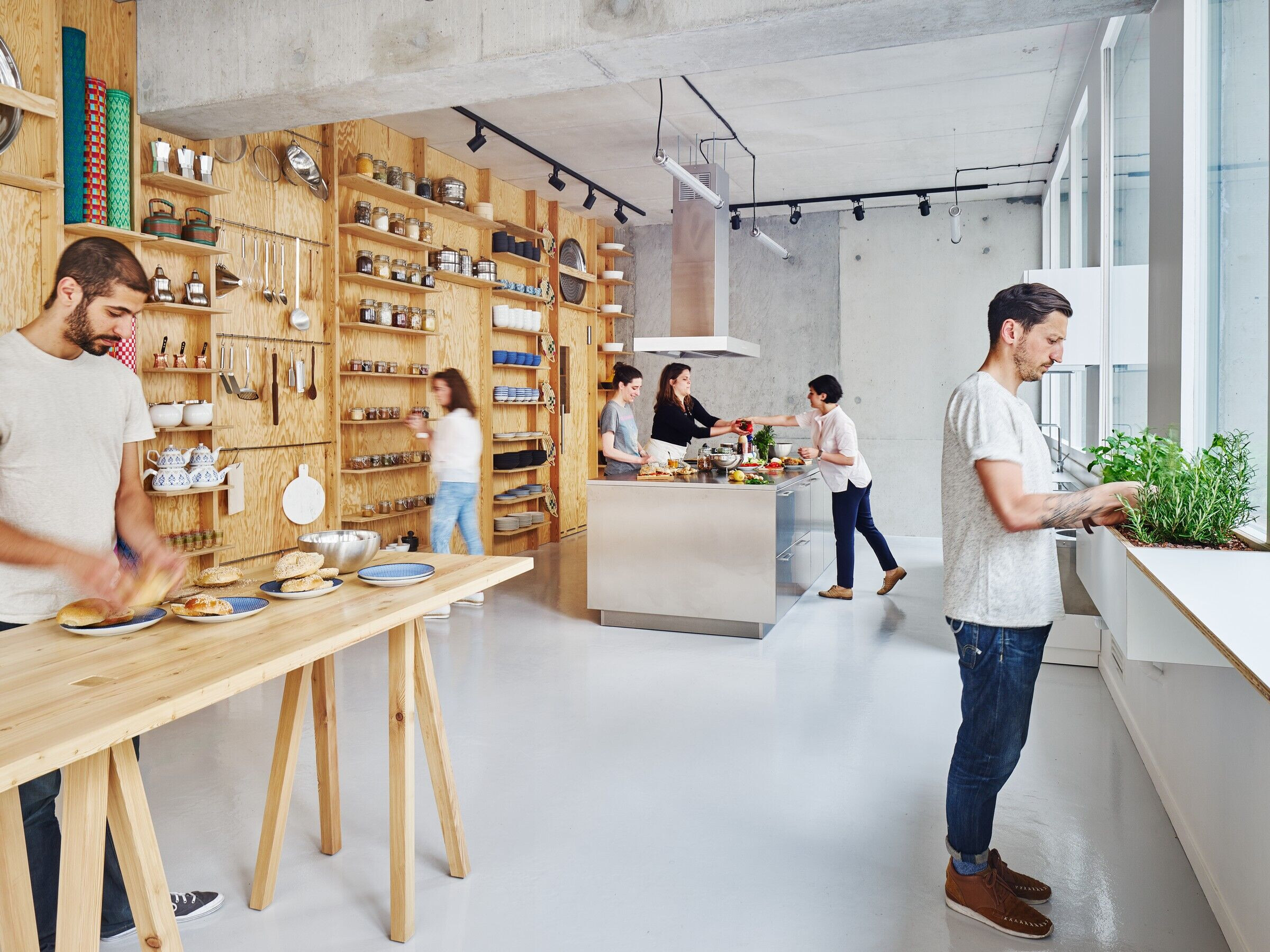 The selected materials are subtle to highlight the colorful objects exposed on the storage wall. The walls and the shelves are in pine plywood, and the table-tops and trestles are made of Larch tree. The raw concrete of the ceiling and back drop wall has been preserved. The floor is made of resin. Its light gray color and polished surface reflect light and brighten the space. Stainless steel covers the central kitchen island.
KIALATOK won the PARIS Shop and Design award 2016, attributed by CCI Paris Chamber of commerce.