Located on the 29th floor of The Gas Company Tower, Knoll's new space exemplifies contemporary workspace design while paying tribute to the iconic brand's history and the panoramic views of downtown Los Angeles. This interior evolves design elements from our original Knoll NYC flagship, translating the material palette to reflect the southern California location. Neutral pink finishes in stone, lacquer, terrazzo, felt and textile refer to the beach climate; supergraphics around the interior include Herbert Matter's birds and film stills from Hollywood classics.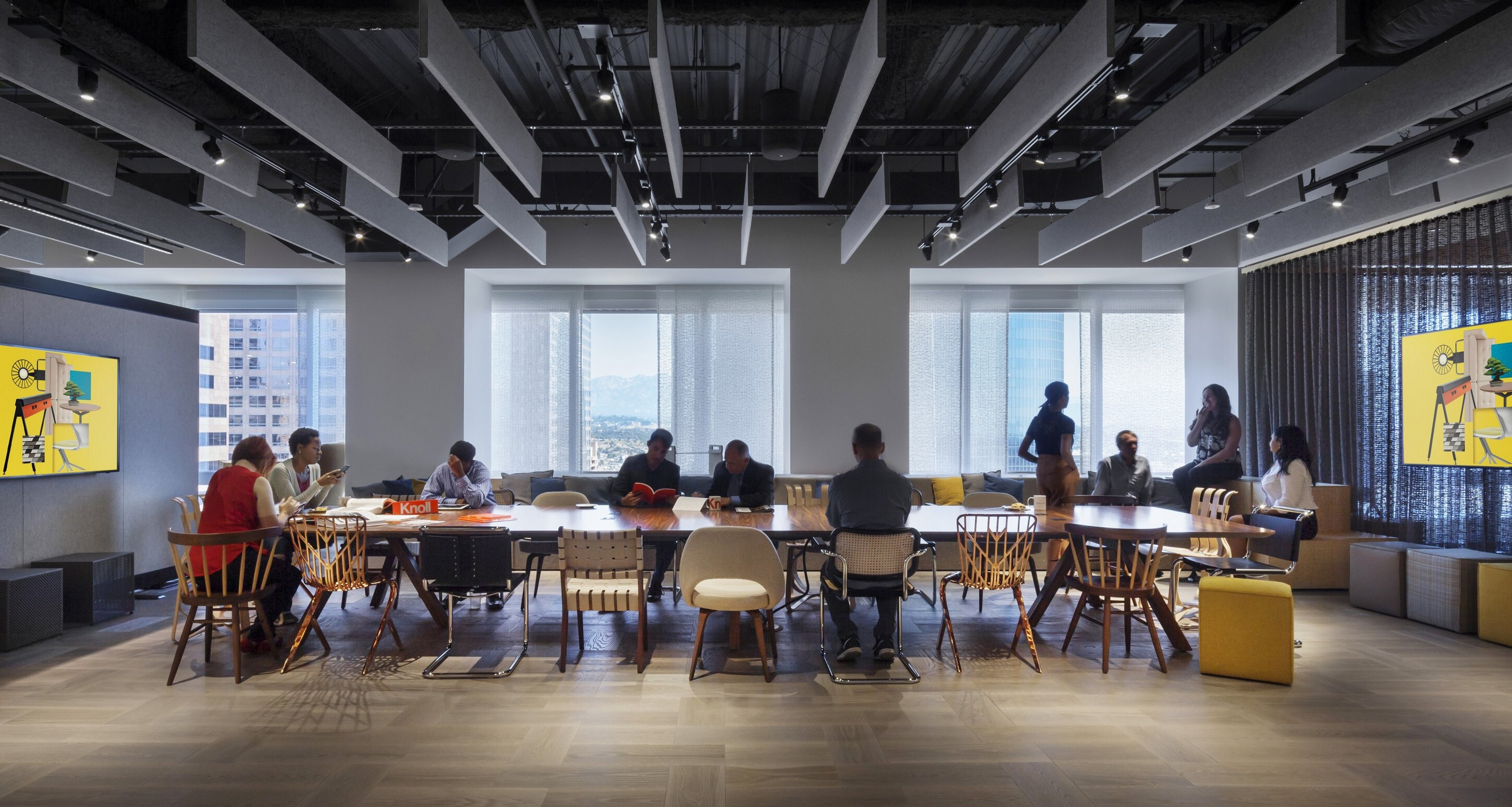 The project offers flexible open office layouts with informal meetings areas, and includes more traditional concepts of private offices and a formal board room. The contrasting concepts of open and private spaces allow a range of Knoll furniture to be displayed, from pieces that delineate space, to pieces that activate enclosed areas. Like our previous Knoll showrooms, the Los Angeles space is organized by a sculptural brass rail that displays a changing selection of Knoll textiles. Utilitarian spaces such as the pantry, copy, and server room form the center of the floor plan, while the showroom, conference, and office spaces have access to natural light and expansive views of the Los Angeles skyline.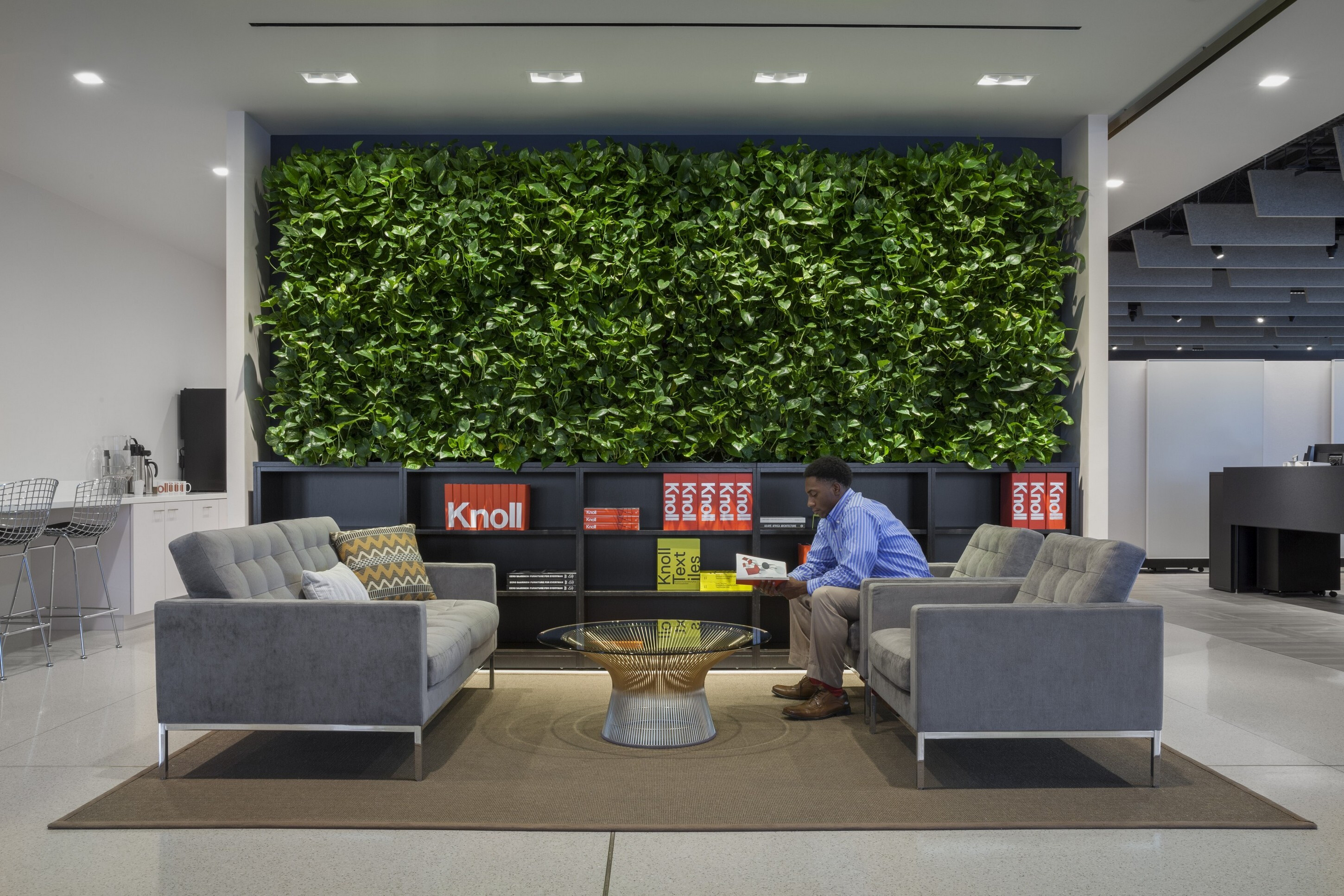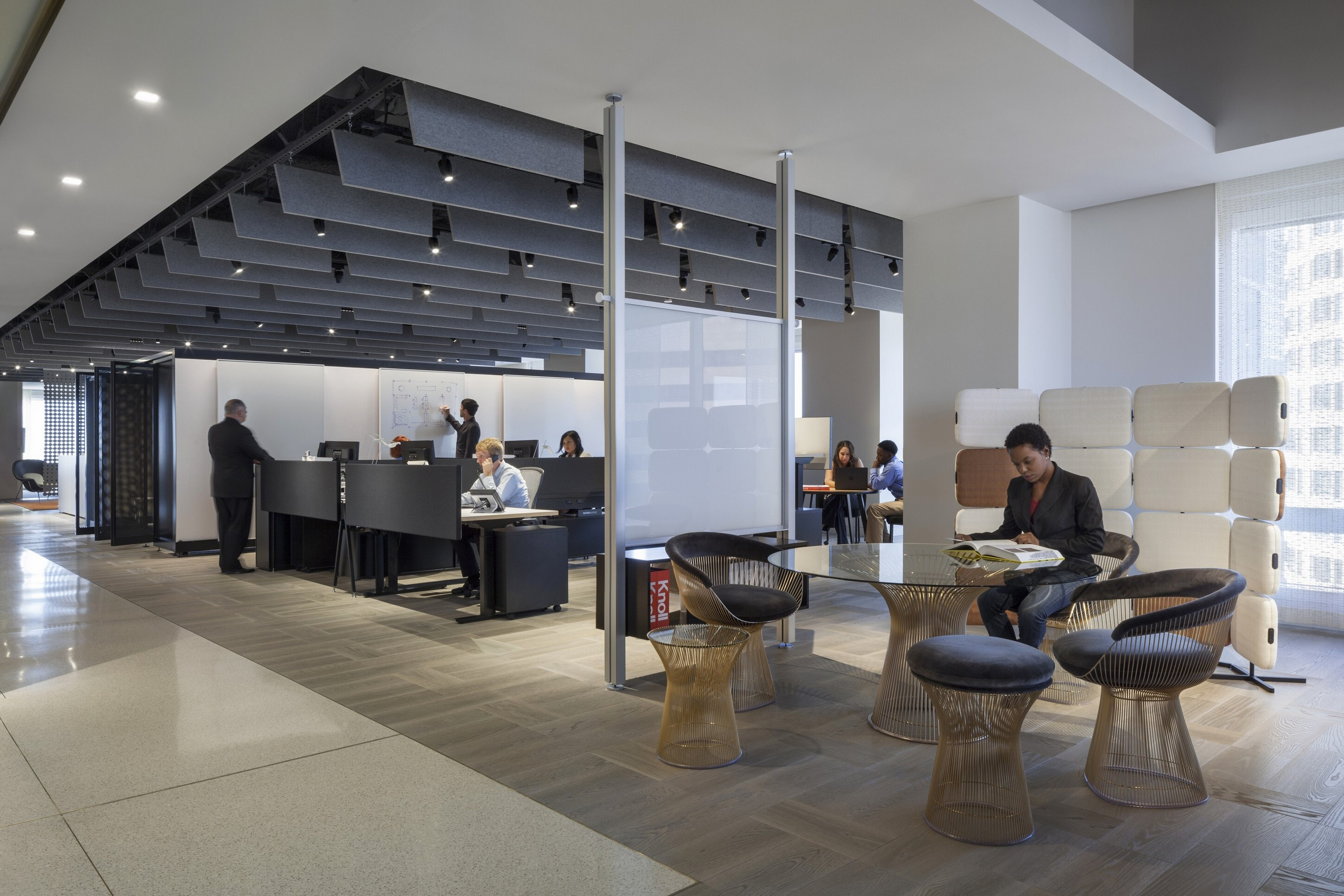 The design of the Los Angeles interior integrates Knoll textiles as architectural finishes, creating materially rich spaces and displays of furniture and fabrics, while also providing a testing lab for new product applications. The space features Knoll felt ceiling products, including sculptural grey panels, baffles, baffles lined with cork, and arcs, and bright yellow planks are suspended throughout the space, providing an acoustic finish that absorbs sound. Yellow felt products, textured felt panels, cork, pink fabric, and plants punctuate different spaces along the walls. In addition to our existing felt products, we also developed new ones with Knoll specifically for the space. The project is WELL and LEED-Gold-certified.