The Lake House is a home and recreational retreat for a young family in the woods of Wilkes County, North Carolina. The property occupies a steep incline through a natural clearing and down to the edge of a small inlet on a lake.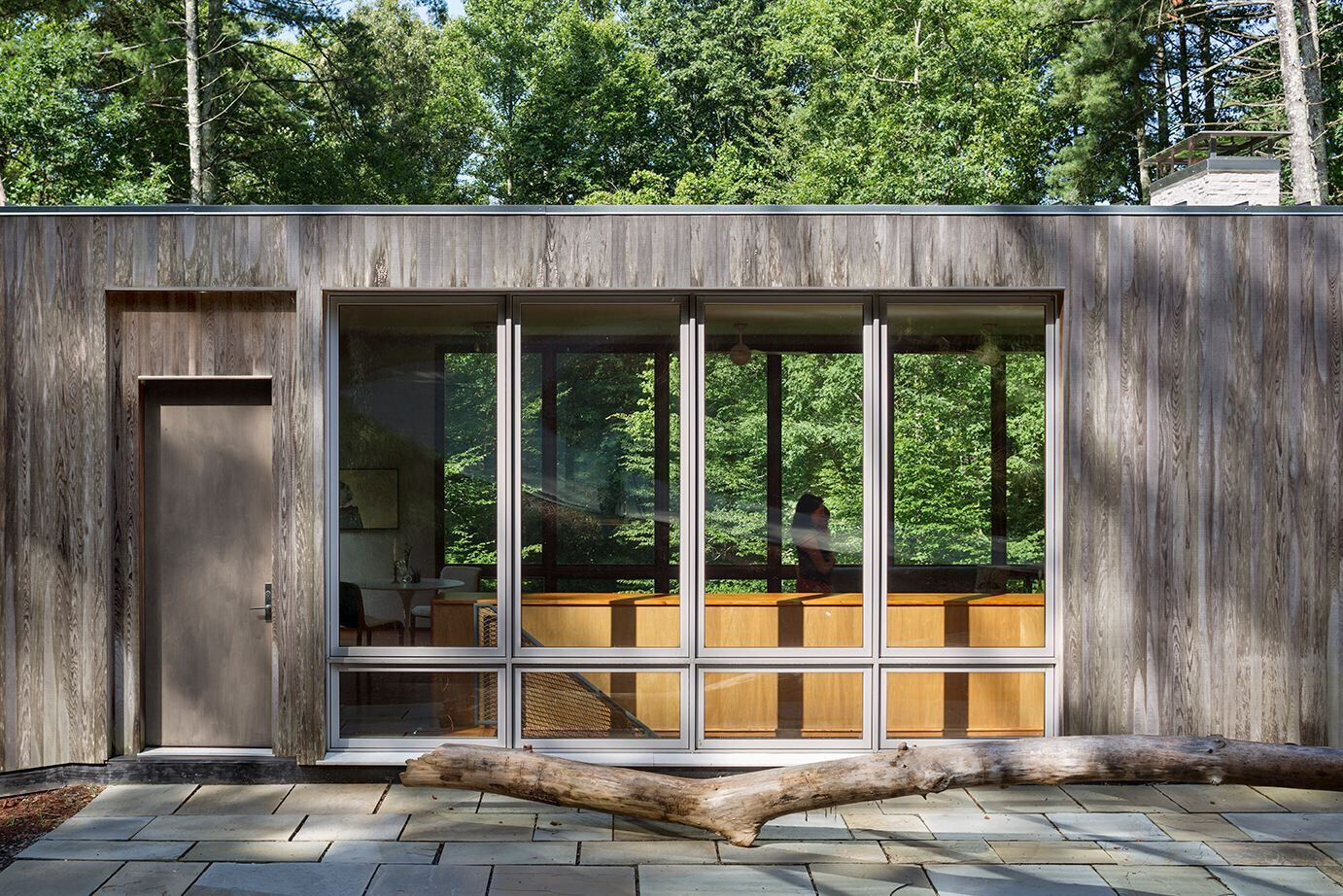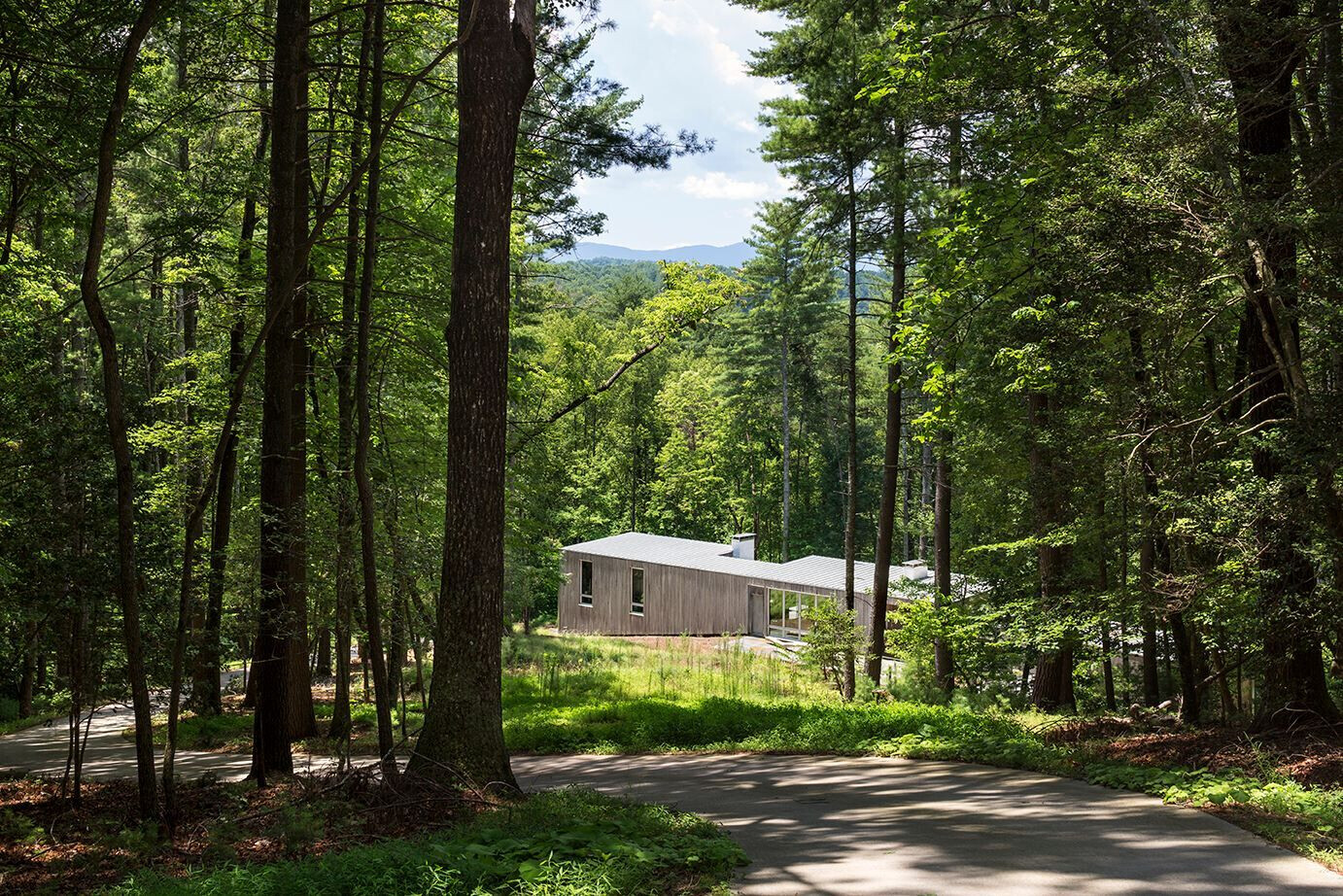 The house takes advantage of this natural clearing by placing itself directly in the middle of it and mid-slope, so the experience from within can vary from lofty canopy to woodland edge, from controlled landscape to the natural density of the forest. The singular volume, clad in naturally weathering cypress, is carved and formed in distinct ways to create multiple physical arrangements of people to place.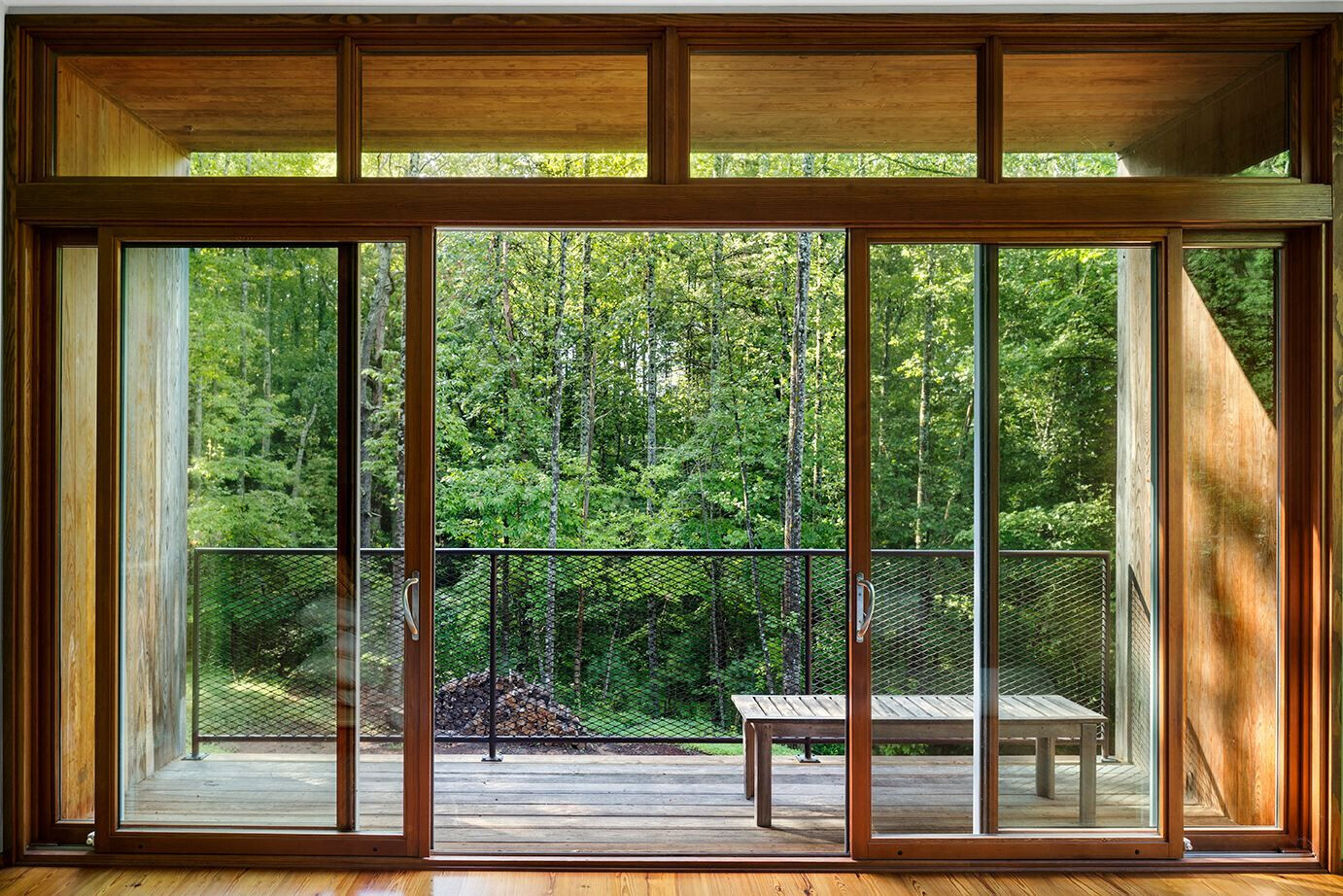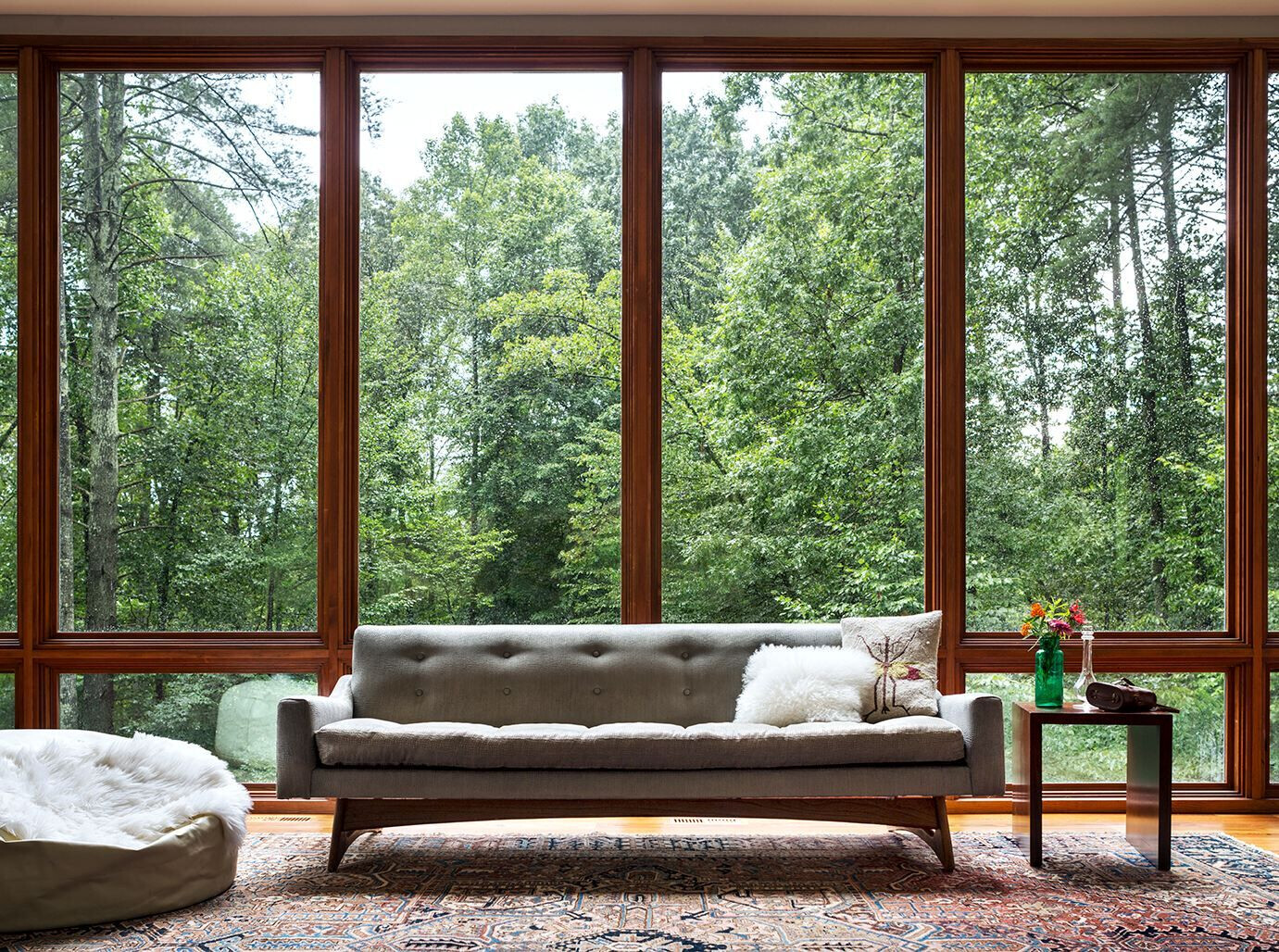 The covered exterior entry hall is both intimate and grand, the dining terrace is sheltered at its sides and opens to the sky, while the sleeping porch is covered and protected to provide a perfectly framed view of a stand of beech trees. The largely transparent public spaces allow the surrounding woods to form the boundary of the living areas, constantly enticing the family out into the wilderness.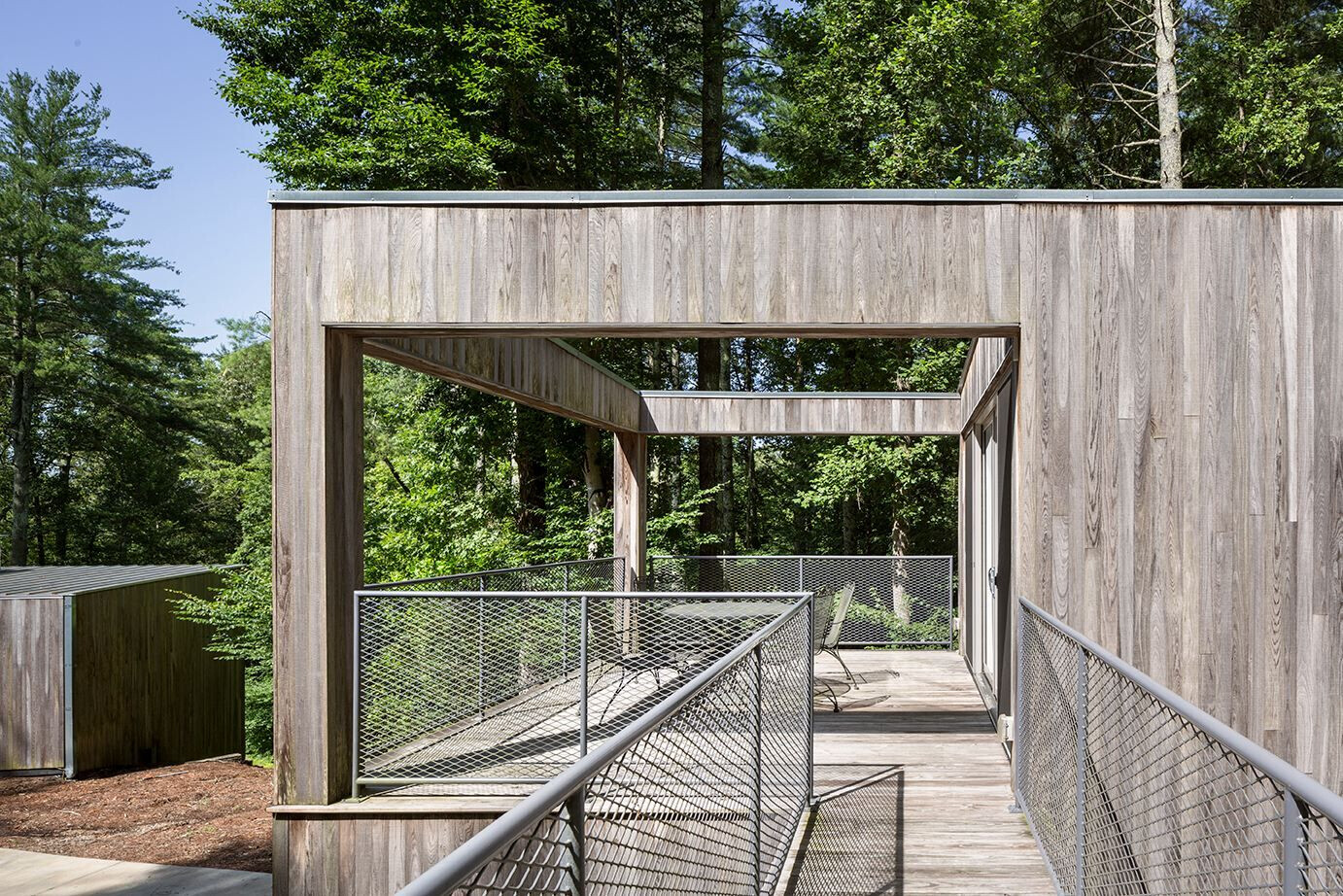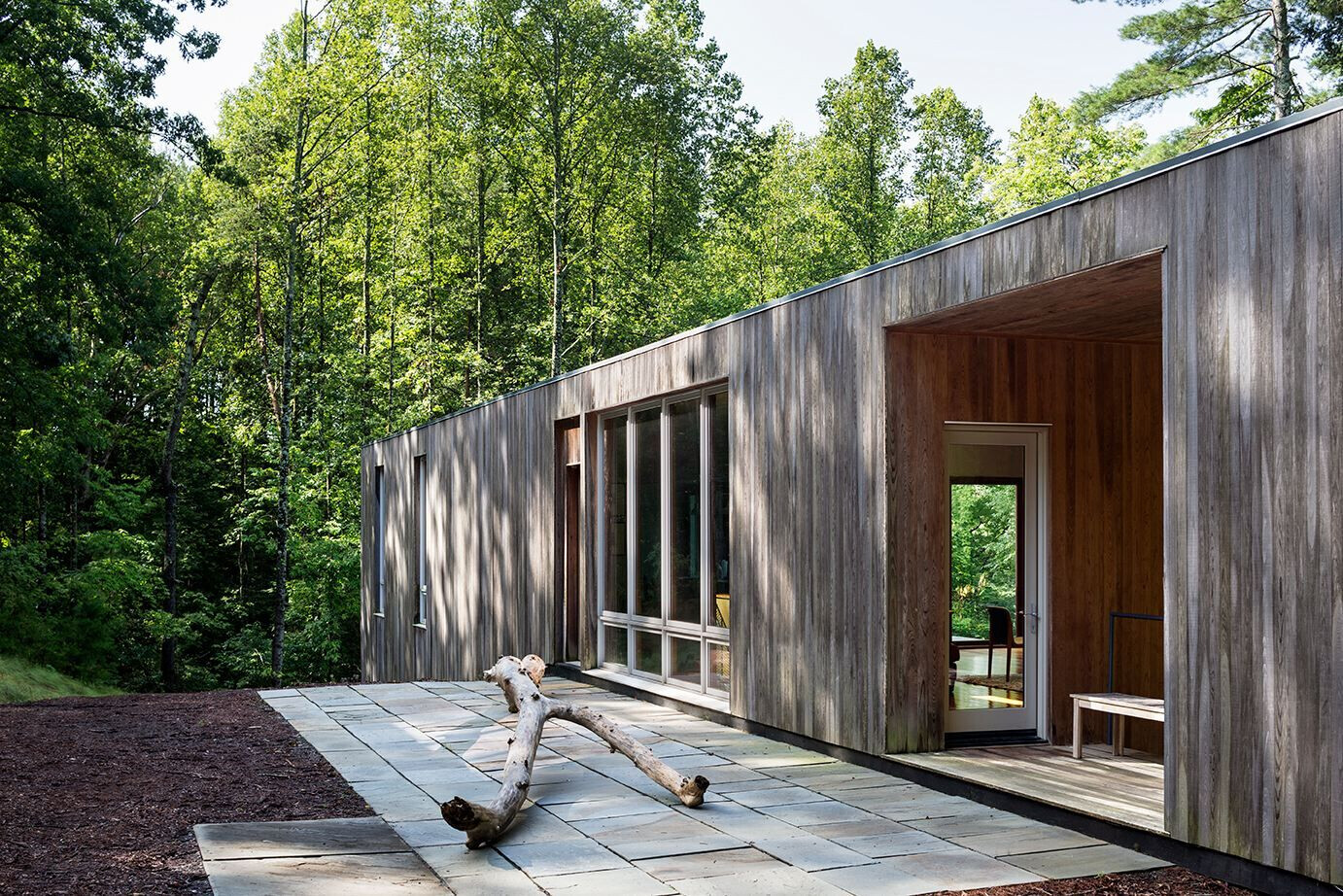 Material Used:
1. Facade cladding: Cypress, Flush Faced Tongue & Groove Siding
2. Flooring: Antique Heart Pine, 5" Wood Plank Flooring, Old Mississippi Brick & Heart Pine Co.
3. Roofing: Metal, Standing Seam Metal Roof, LokSeam