"The wonder is the aim of the ARCHITECT."
Amazement welcomes those who enter the residence and amazement itself is the yardstick that defines the container organism that structures the entrance space and reinterprets it. The mirrored surfaces that surround the new artifact are a perfect machine that brings the gaze closer and away, multiplies the vision and is alien to the world: an attempt in the wake of the best Baroque tradition to capture the infinite.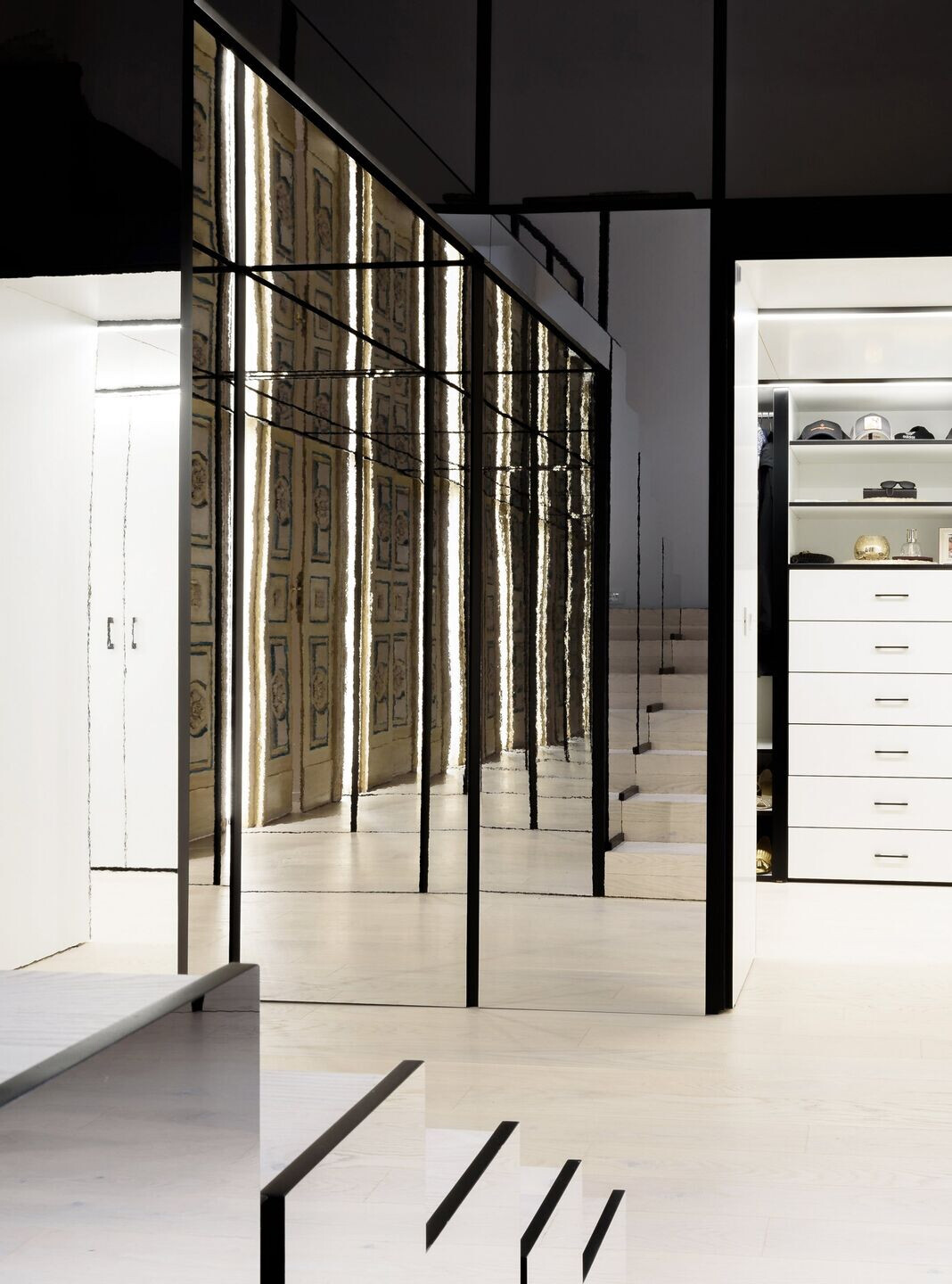 The project involves the renovation of an apartment on the first floor of a building of historical interest located in the ancient center of the city of Cesena. The peculiarity of this space, in addition to being the original cross-shaped wall system that divides the apartment into 4 similar spaces, effectively avoiding distributive elements, is the presence of frescoes from the 1800s inside its rooms, about 4 meters high. .
The philosophy of the intervention is therefore based on maintaining the wall envelope by acting with specific elements capable of relating to the existing, without colliding with it.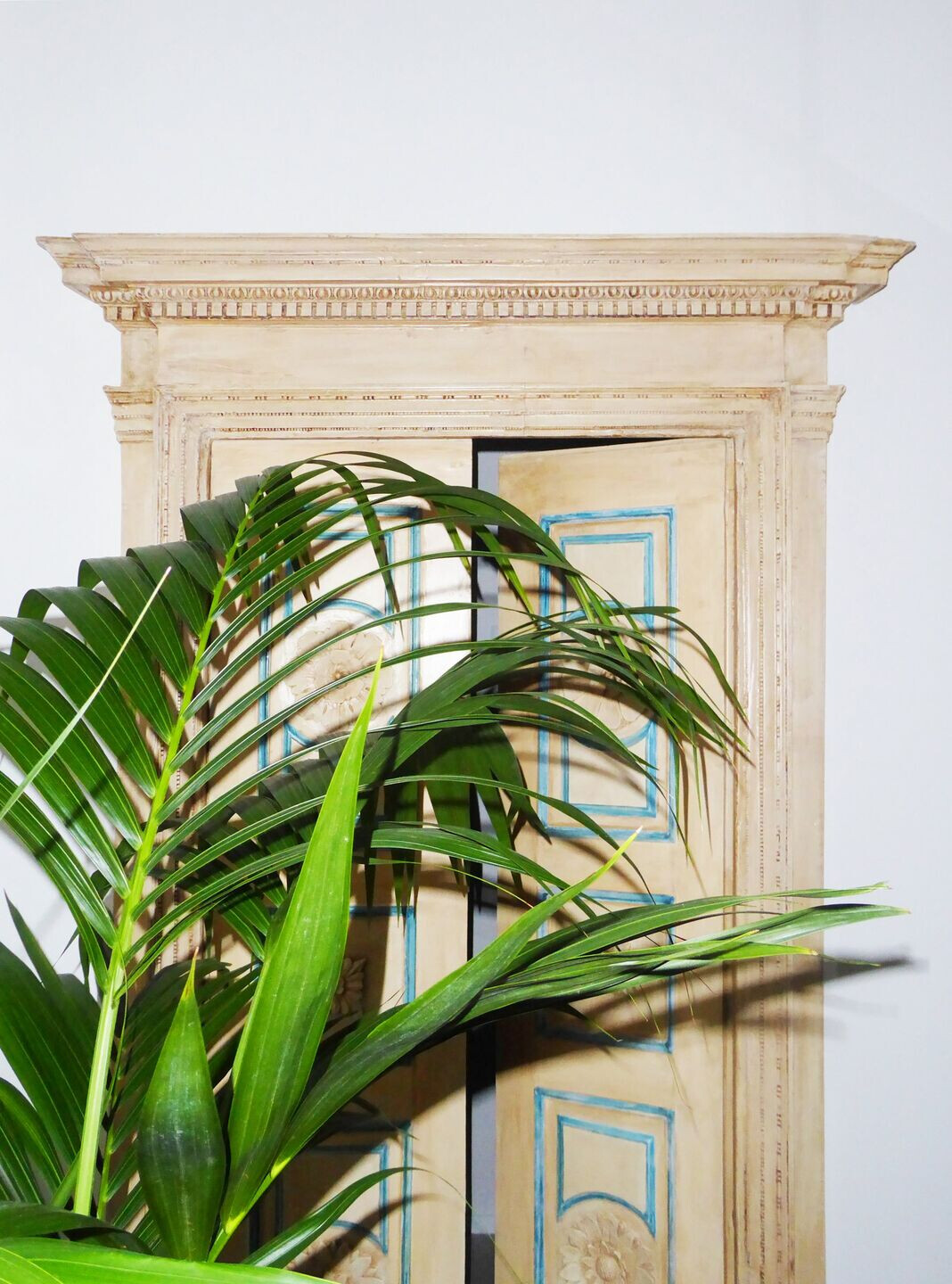 Once inside, the atrium is characterized by a "technical" piece of furniture, containing a walk-in closet and pantry, which supports a mezzanine, creating a more intimate living room at a height; the entire furniture is covered with mirrored panels interspersed with regular joints that dematerialize their presence, making it light and mysterious, but at the same time capable of reflecting light in the space less naturally illuminated by the sun throughout the floor.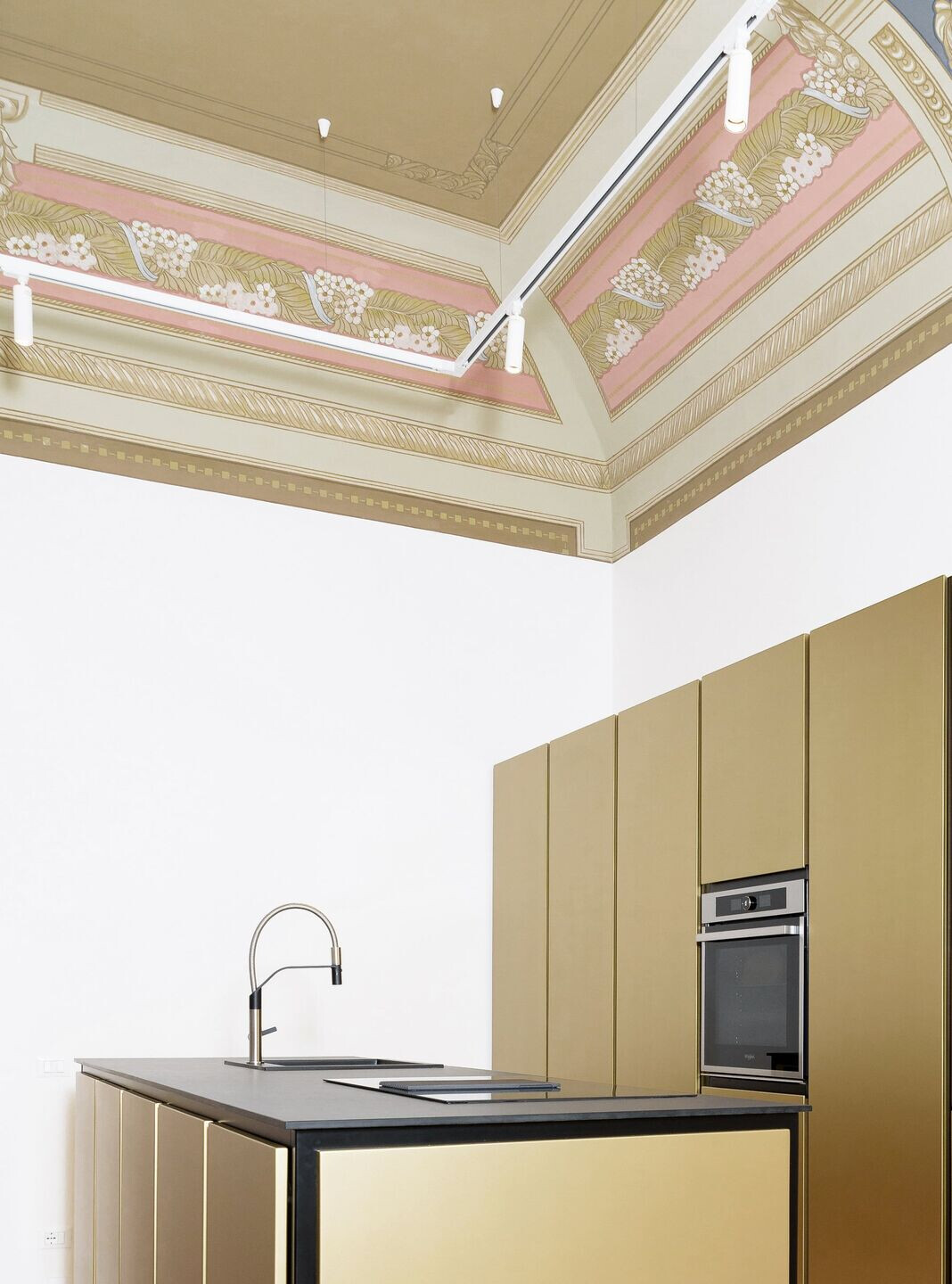 Both in the living room and in the respective bedrooms, it is the furniture itself that becomes the spatial regulating devices; in particular, the position of the kitchen block on the platform emphasizes the entrance-living room axis typical of the noble floors, while the wardrobe for the daughters' bedroom is modeled on the ceiling beams, becoming a divider of the intimate space.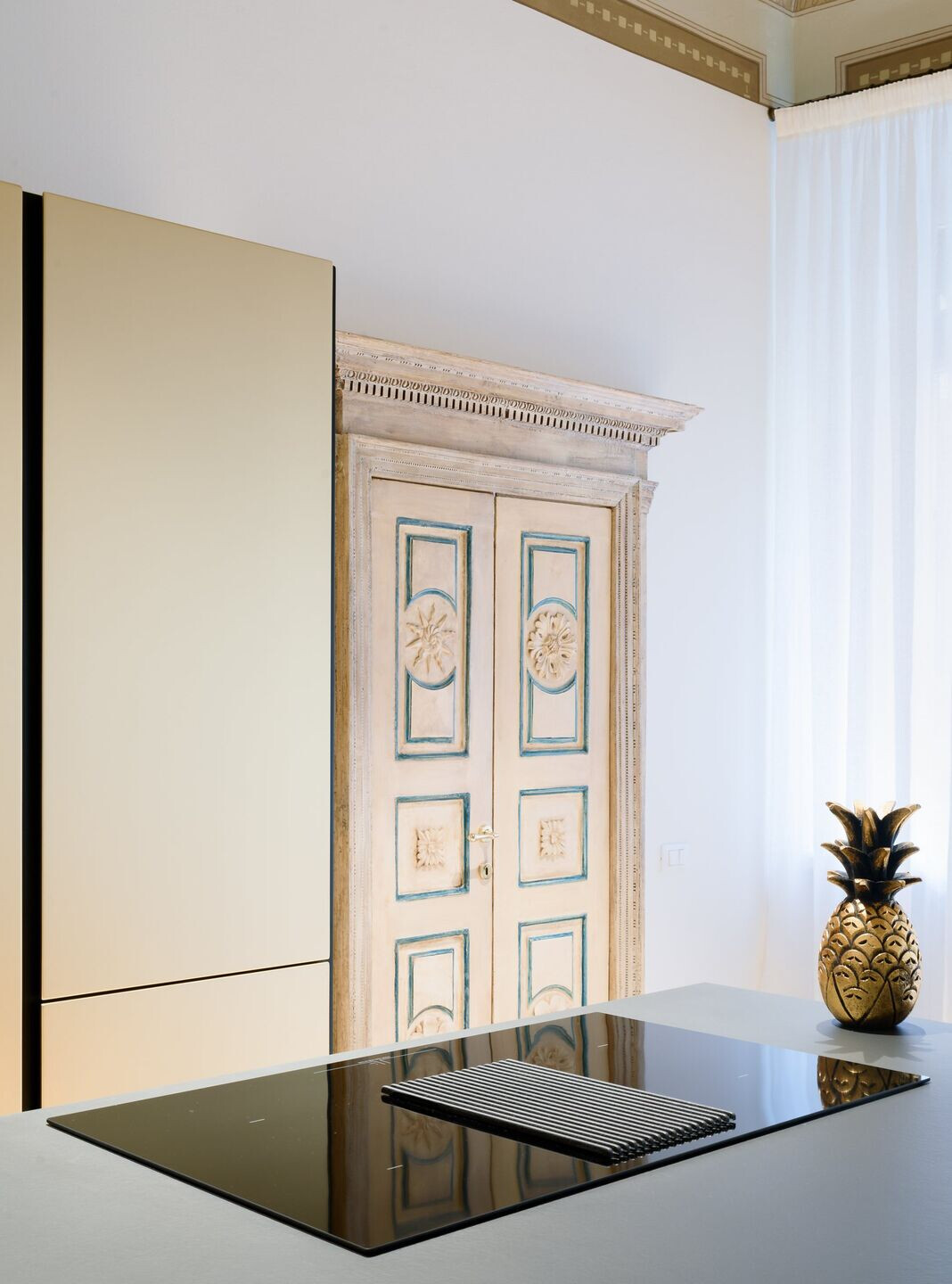 The chrome plating of the furnishings follows a palette derived from the colors of the existing frescoes, in order to establish a dialogue with them; relationship taken from the spotlight lighting system which, by illuminating from the bottom upwards, emphasizes and enhances its presence.