Project has the basic premise of harmony, well-being and pleasant environments.
Environments should be inspiring and warm. The tendency is for people to turn to the house and to themselves, and everything that adds value to quality of life and well-being, they want. They want quality of life with technology. Valuing established and young Brazilian designers and artists. Ininterior architecture project of 320m² apartment in São Paulo, Brazil. By a couple, he is a businessman, she is an architect, young people, athletes and dynamic, who like practicality and sophistication.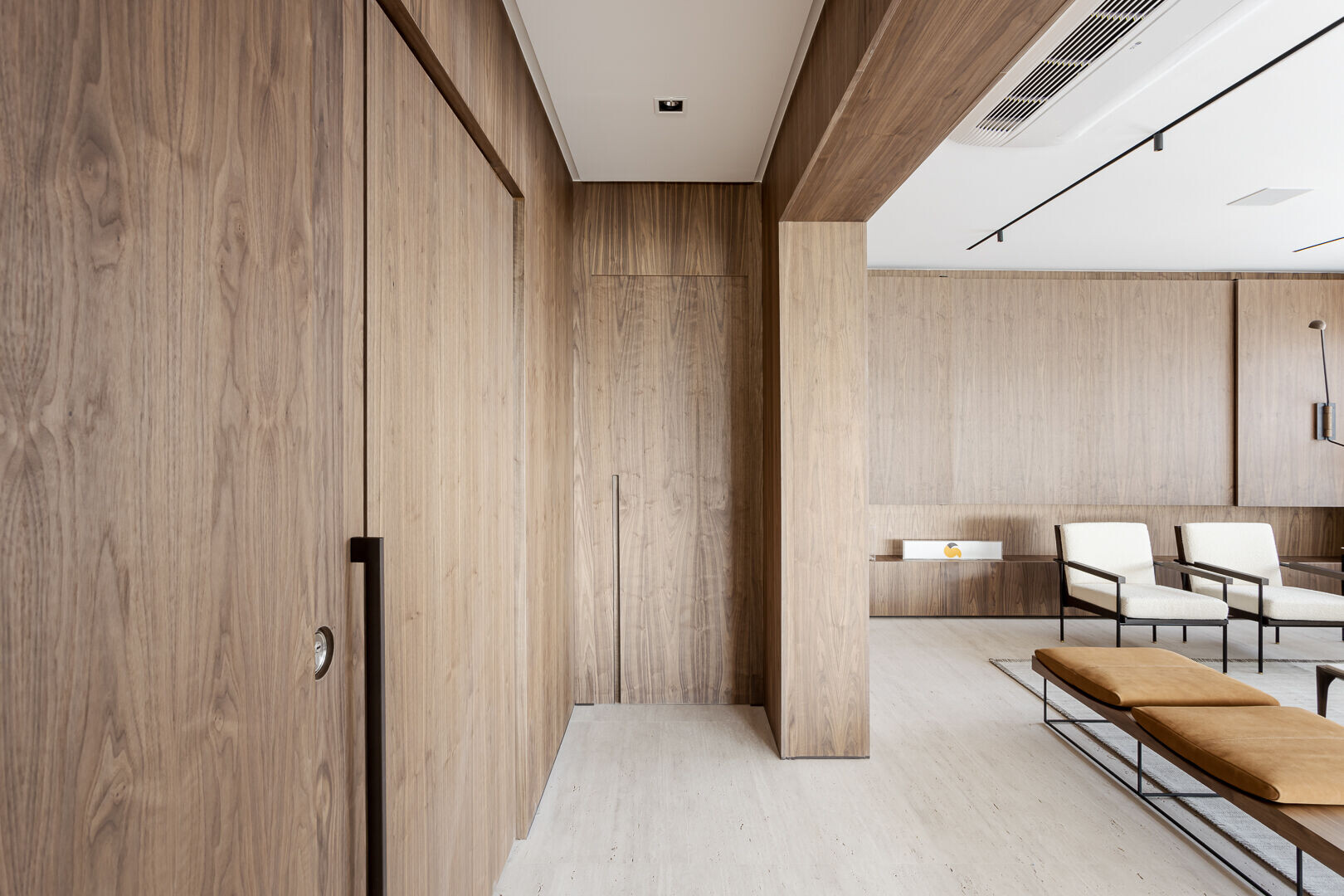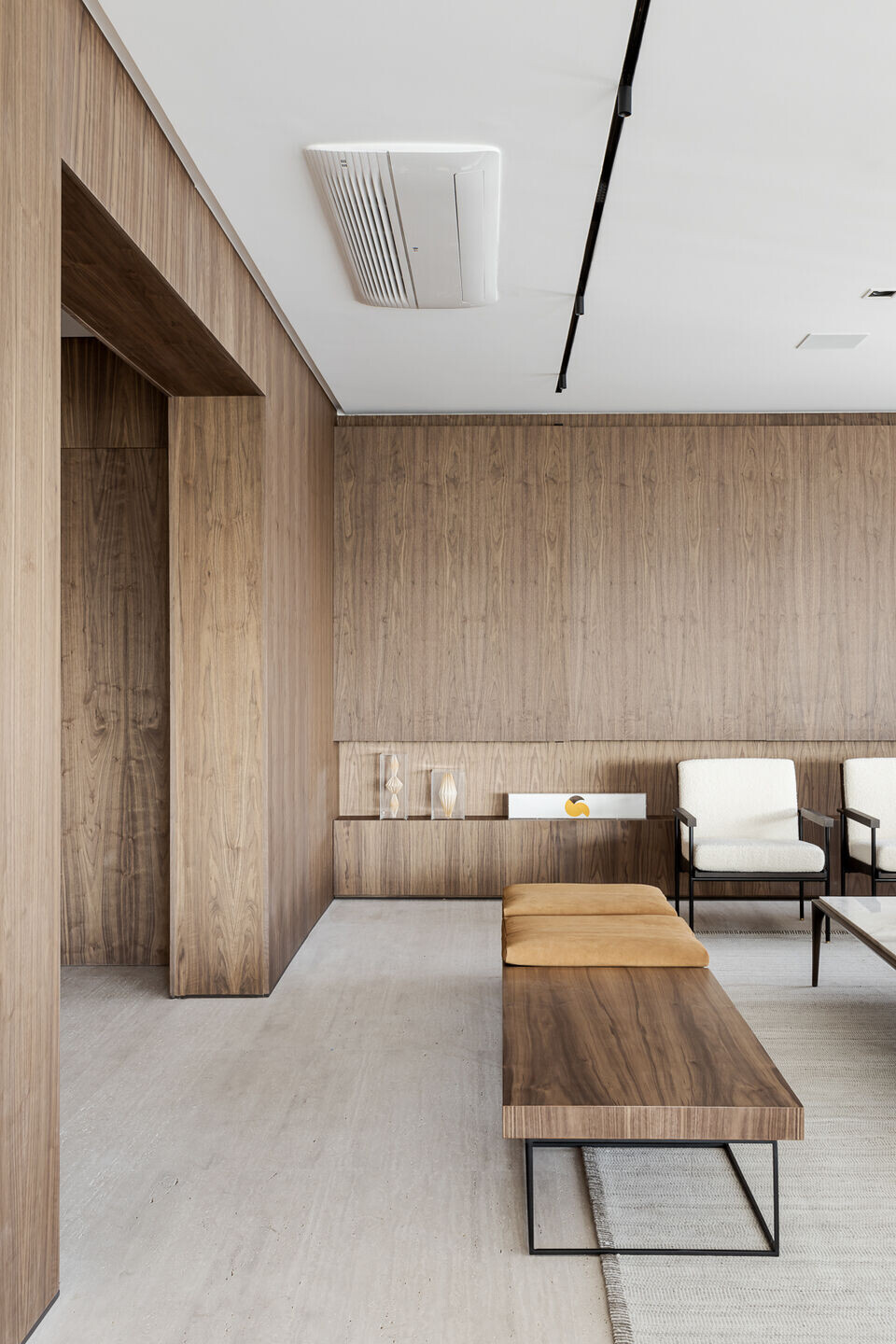 A project that revamped the entire layout, a major renovation was carried out and the environments, the terrace was completely optimized and integrated into the living room, where the view is breathtaking. Living room with huge glass panels bring the view into the environment. Bontempo's high standard carpentry, natural wood panels, works of art enhanced and sophisticated environment. Integration of living, home and dinner, thus providing a wide social area was thanks to the complete change, expanding the space. Navonna raw travertine flooring in the social area and in the kitchen integrated by pivoting doors.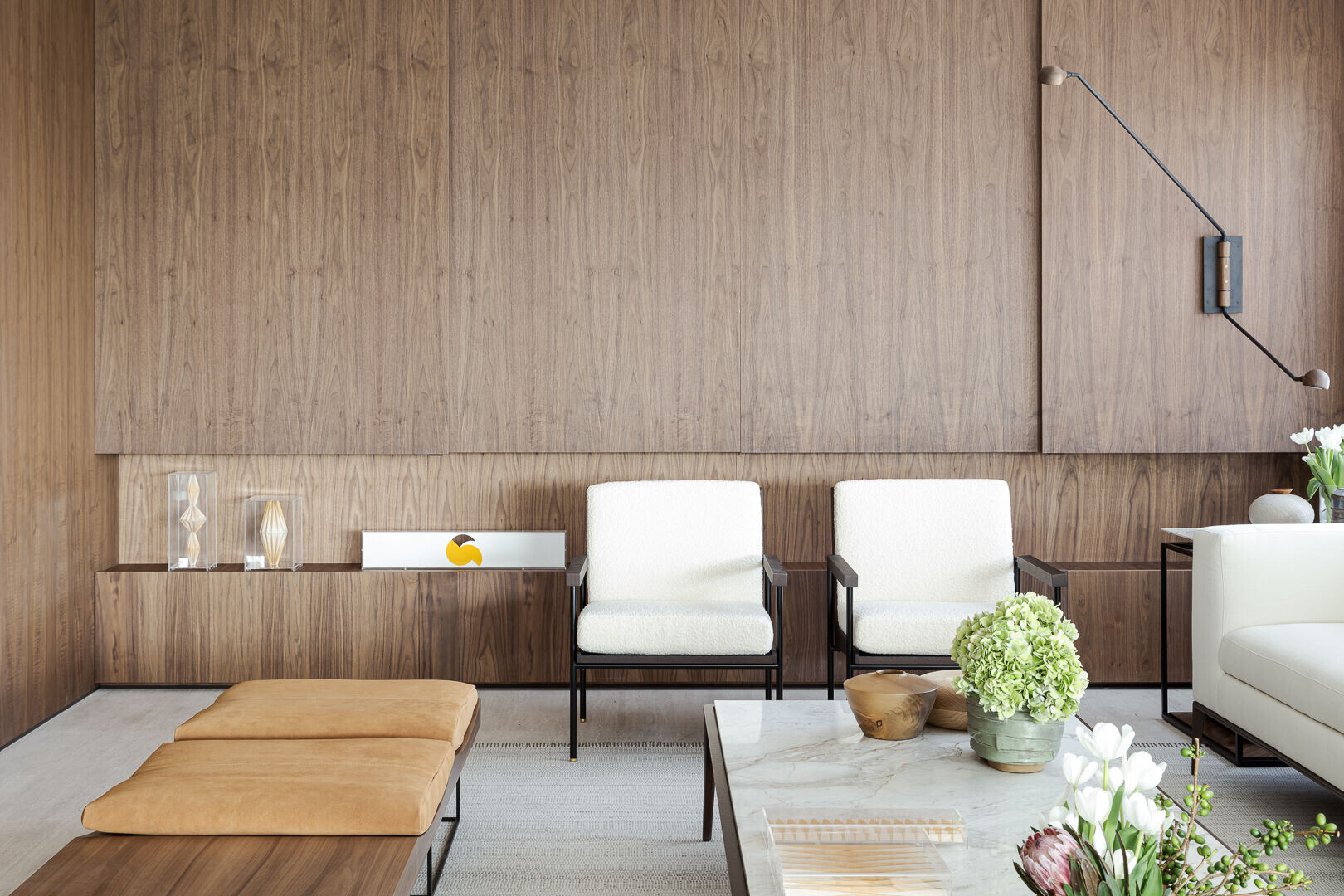 Practicality in the choice of materials and layout. It has spacious and bright environments. Contemporary with linen and wood furnishings. All environments have a sound system and a lighting automation system, enabling various scenarios created by the various types of light used. The furniture signed by Sergio Rodrigues and Jader Almeida. The composition of navonna travertine marble on the floor and the wood of the panels make the environment very elegant.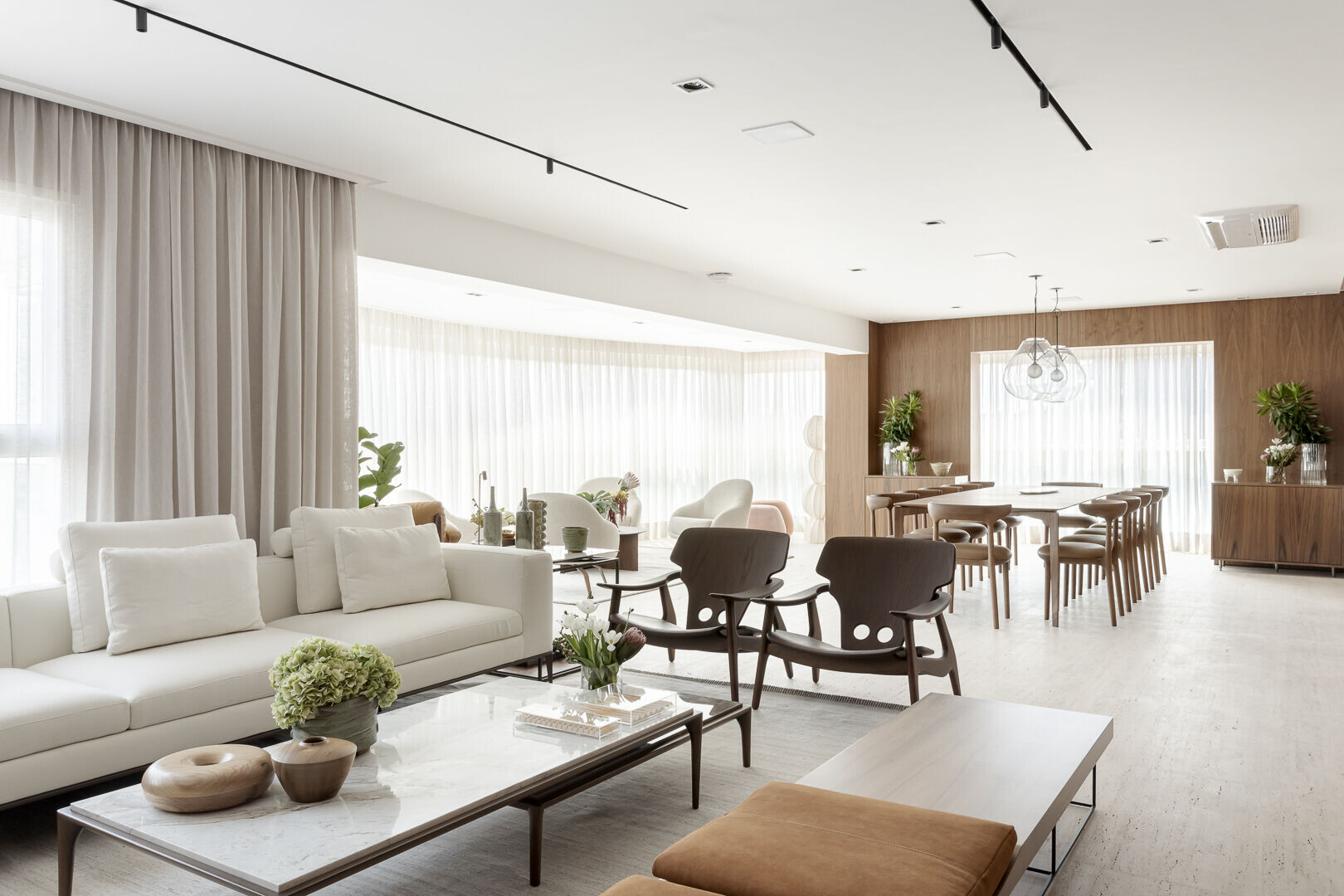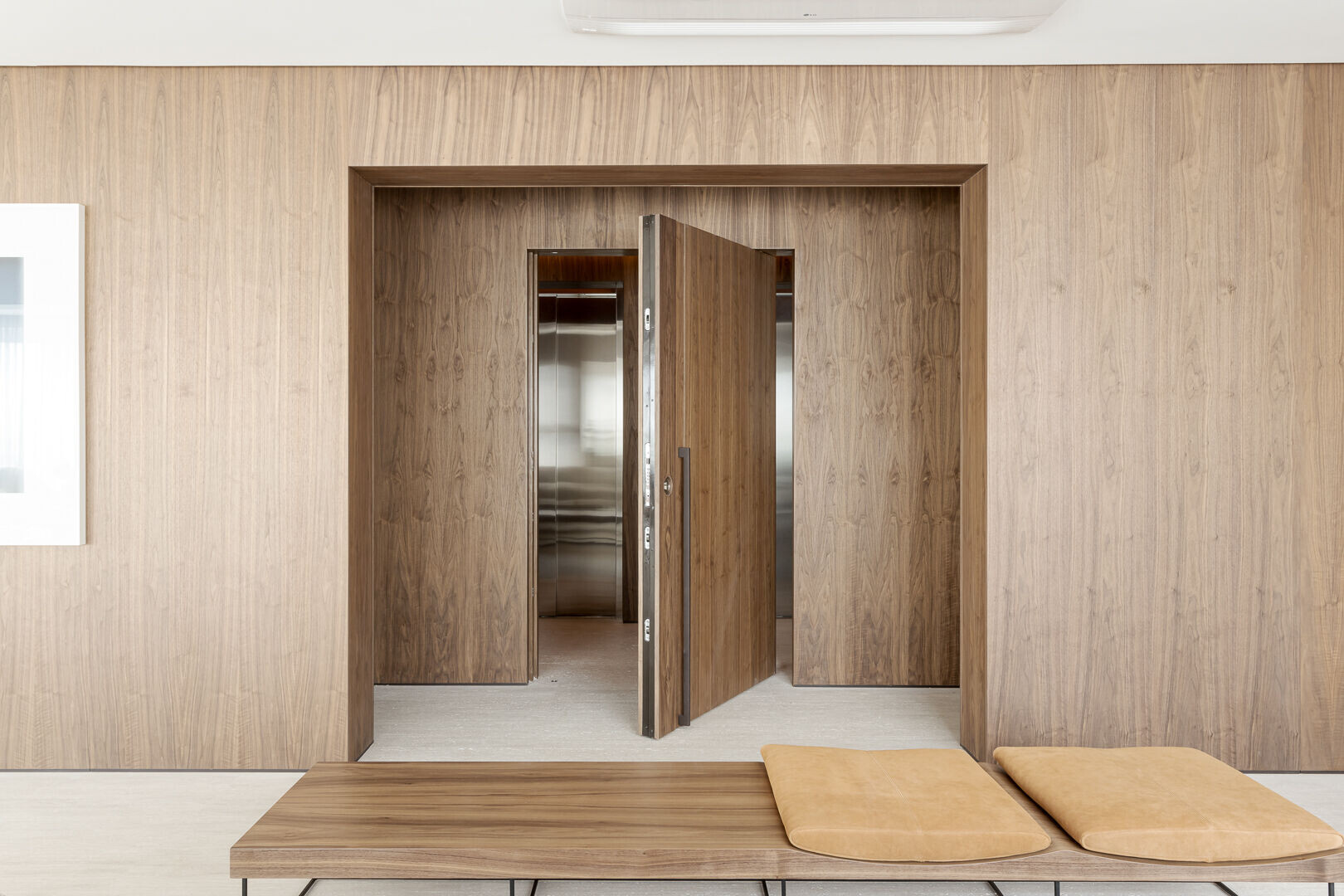 Team:
Architect: Samia Sarayedine Testa
Photography: Ricardo Bassetti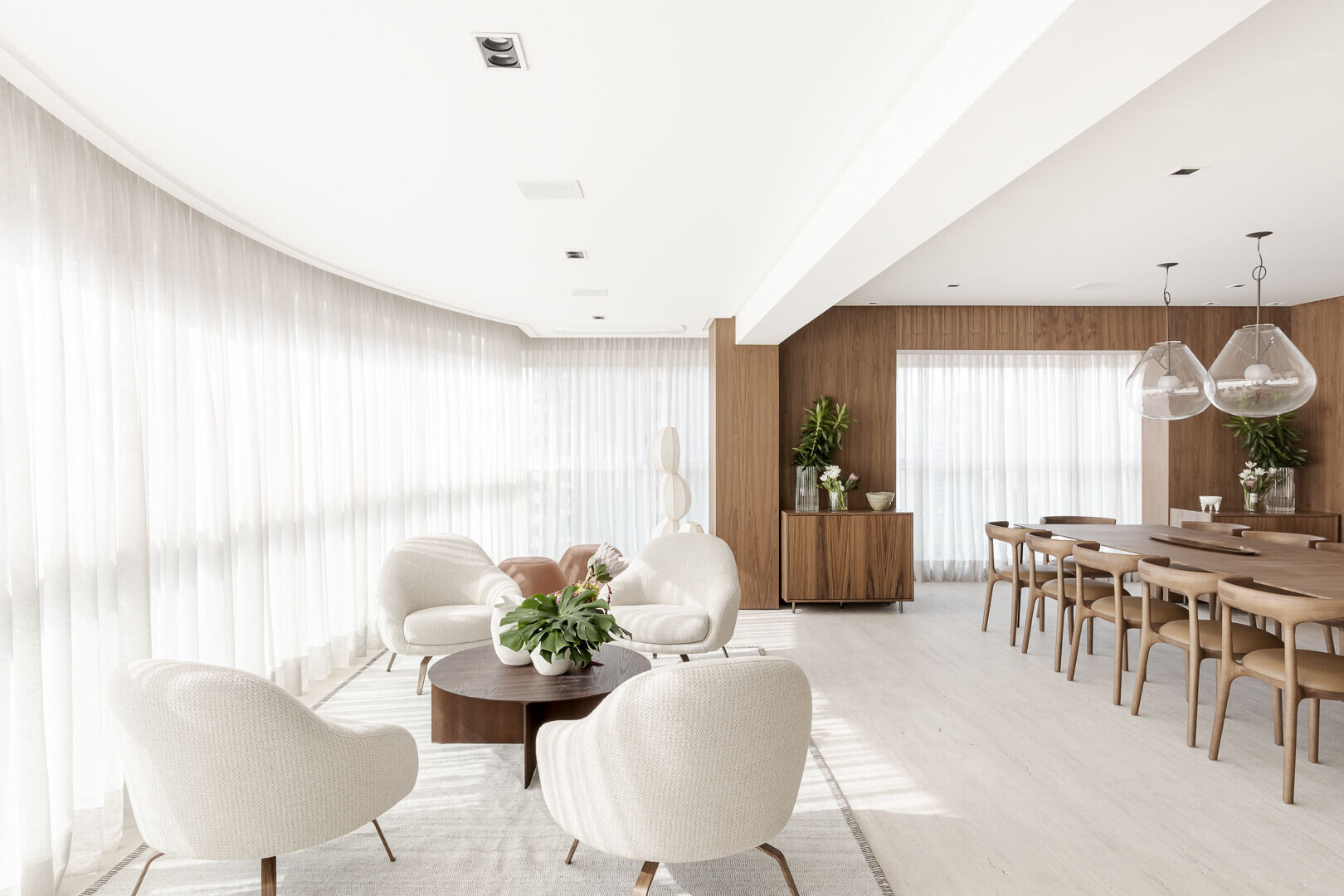 Material Used:
1. Bontempo: espoke / luxury / high standard furniture with beautiful and functional finishes
2. Gabriel Showcase: Carpets, blinds, wallpaper, curtains and wood flooring
3. NPK: Navonna travertine marble flooring
4. Jader Almeida: dining table, dining chairs and pendant signed by designer Jader Almeida
5. Dpot:
Mole - great armchair Sérgio Rodrigues
Poltrona Diz - grand Poltronas
GB UL19 - Geraldo de Barros and Sérgio Rodrigues
Armchair - Sérgio Rodrigues
Diz armchair - Sérgio Rodrigues
Armchairs GB UL19 - Geraldo de Barros
6. dpot object: Living room and double bedroom objects
7. Breton:
Bumbo armchair - Lili Sarti
Bar Jobim – Giacomo Tomazzi
Bank odhara - Loui Kazan
8. Saccaro:
Coffee tables - Studio Saccaro
Revoar side tables - Bruno Faucz
9. Rooms:
Headboard and double bed
daughter beds
10. Mansur house: glazing
11. Living Engraving: Ianelli
12. Gabs: sculptures
13. dpot object: Ceramics, crystals and objects
14. Etel
Bench 102 - great Jorge Zalszupin