Loyola Academic Housing sits at the intersection of N. Broadway and W. Sheridan Road adjacent to the Loyola University Lake Shore Campus in Chicago. The 105,000 gsf, 7-story mixed-use project comprises a retail base, student lounge and common areas on the second level that access an outdoor terrace for student use, and 5 levels of student housing above.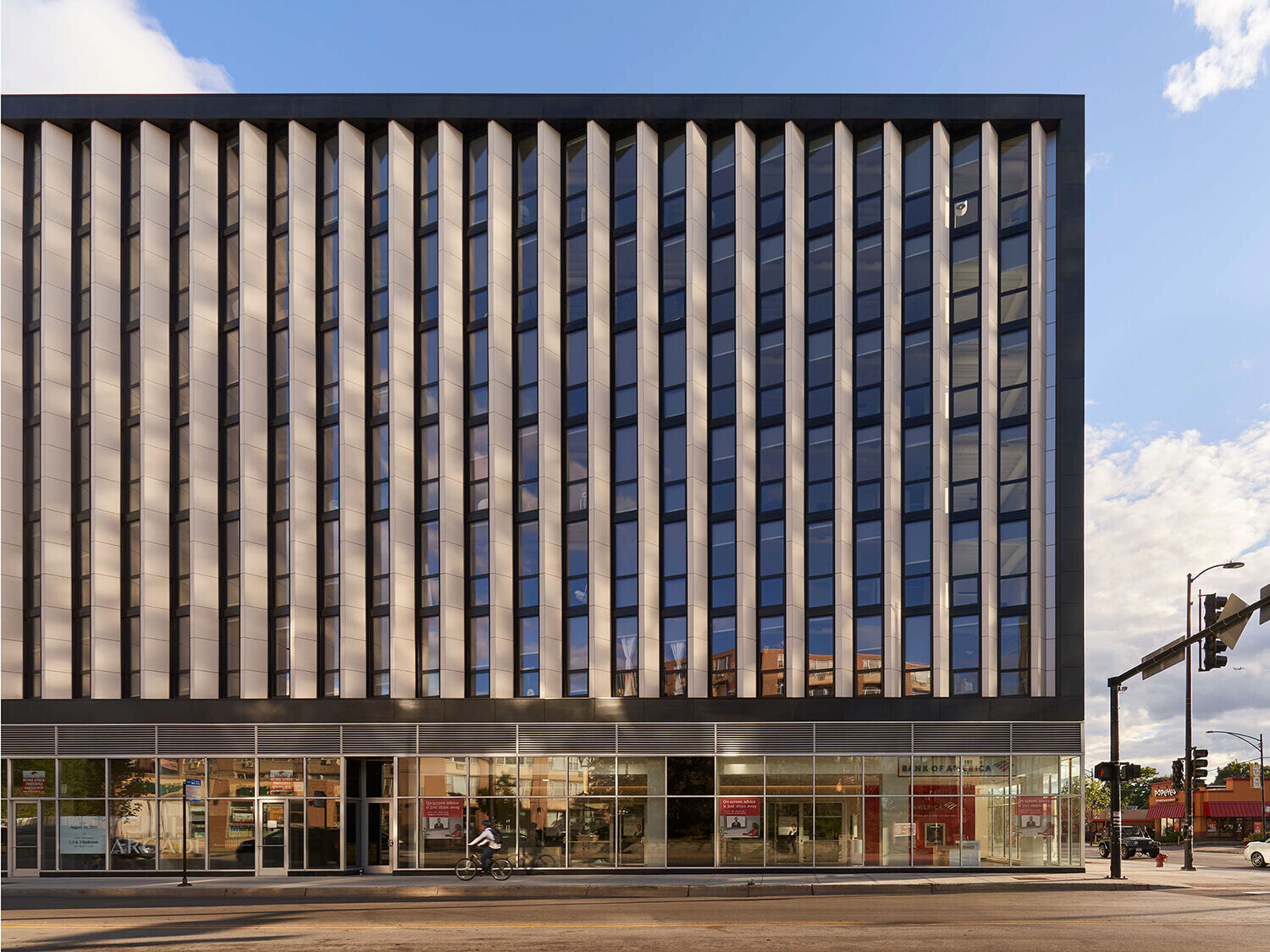 Located at the southern entry to the University and adjacent to a small park, the building becomes a gateway to the campus, while its corner site and commercial ground floor lends it civic presence for the community.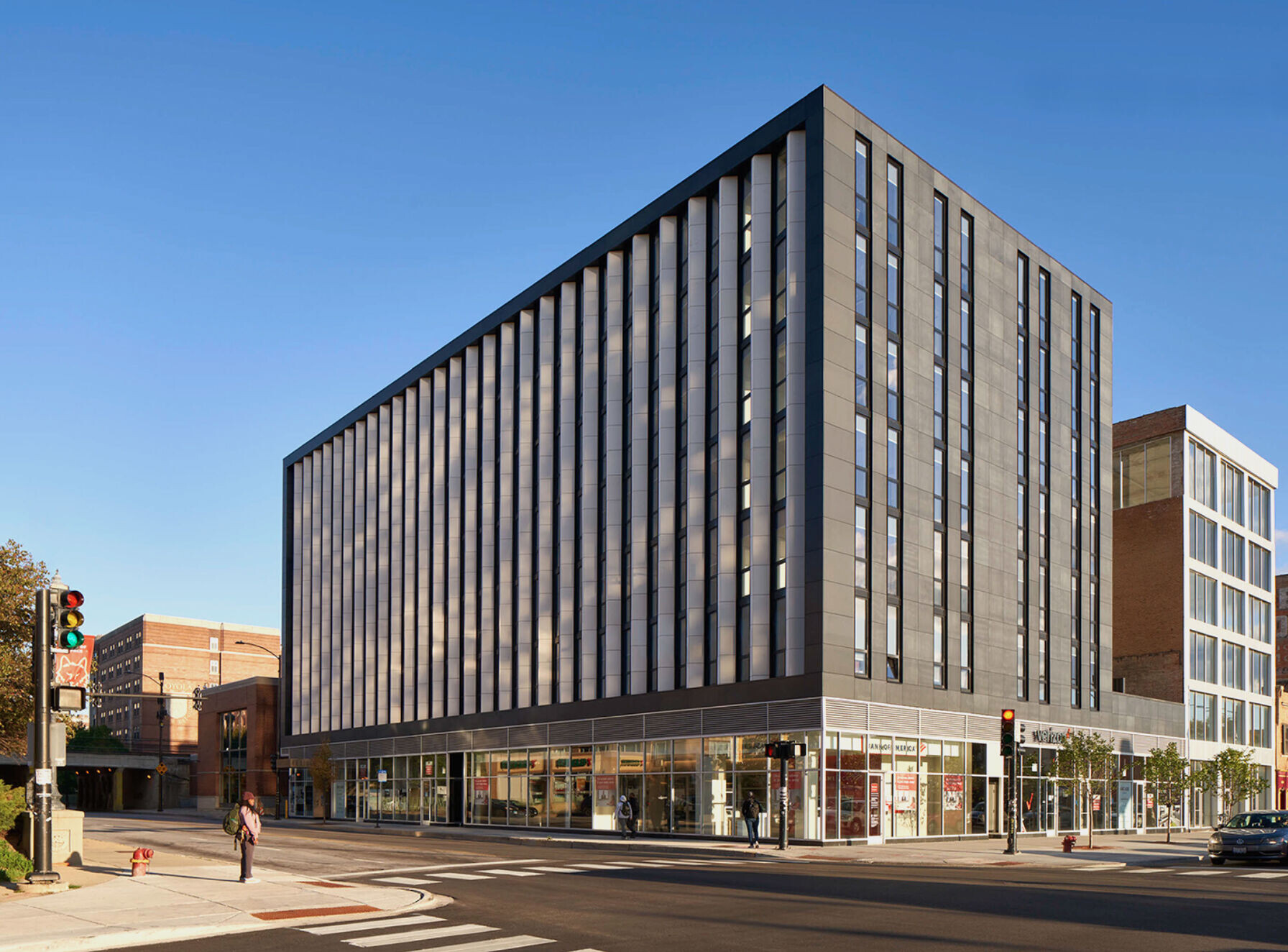 "We wanted to create a frontage along West Sheridan Road that sets a visual anchor," notes Aybars Asci, AIA, LEED, Founder of Efficiency Lab for Architecture. "A facade that transforms visually as one sees it from different vantage points."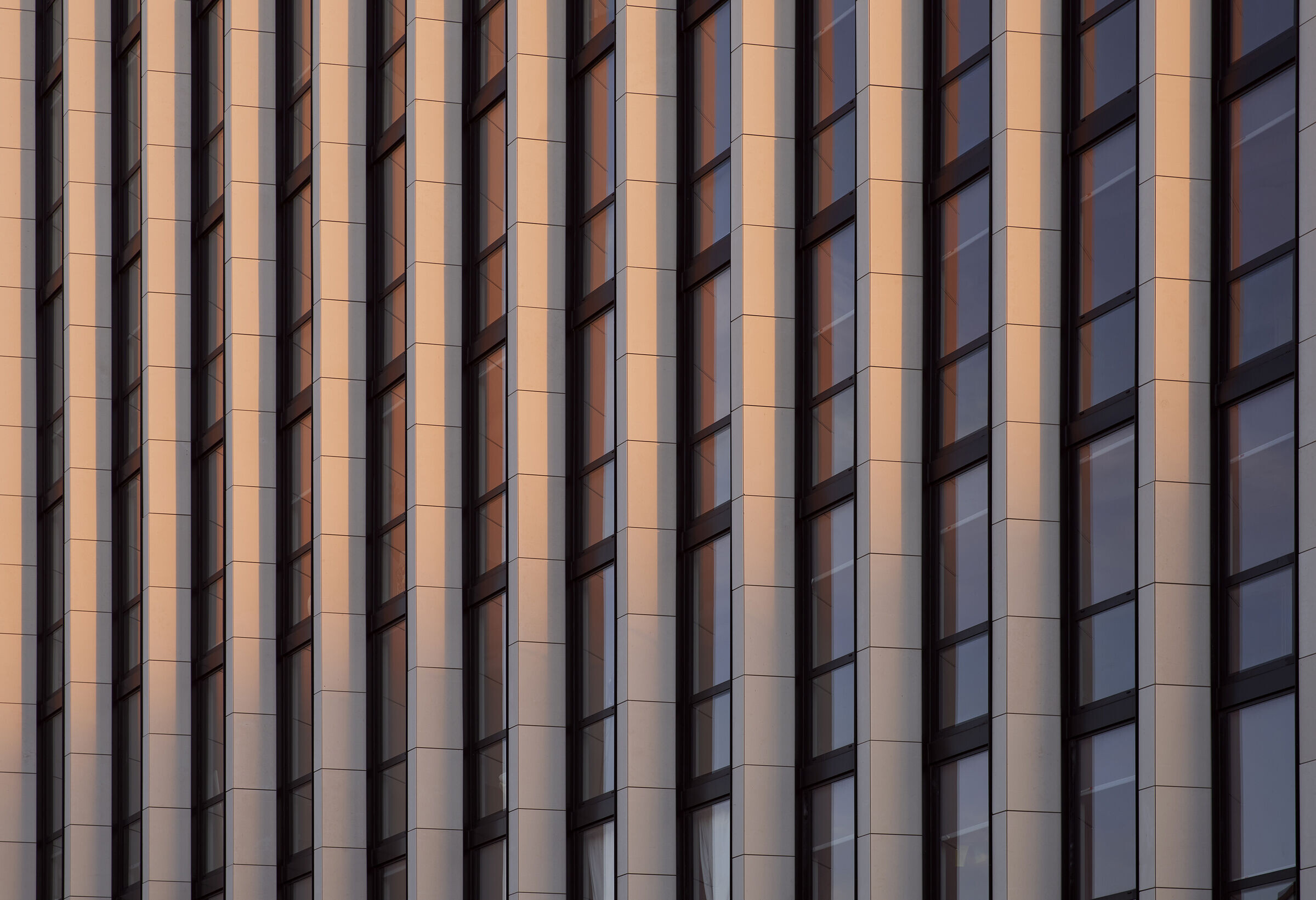 The exterior is defined by a pleated façade of black granite and limestone. Pleating becomes both a geometric and spatial gesture, as it creates visual depth and an ephemeral layering of light and shadow.Viewing the façade at different angles creates a gradient of opacity varying between the solidity of the stone and the transparency of the glass. The pleating is optimized to an angle that guides the occupants' views toward the Loyola Campus and catches views of Lake Michigan's scenic waterfront to the east.