What was the brief?
The accumulation of life forms into Culture. According to progress of science and technology, exchanges between the East and the West are becoming freer and faster.While learning from logical thinking from the West, we live a life with Eastern philosophy in the meantime. Though we define Grasse as a contemporary Chinese mansion, its building is actually an interpretation of Western logic. Due to the development of technology, it provides more choices of craftsmanship and material, composing to the architectual status of Grasse.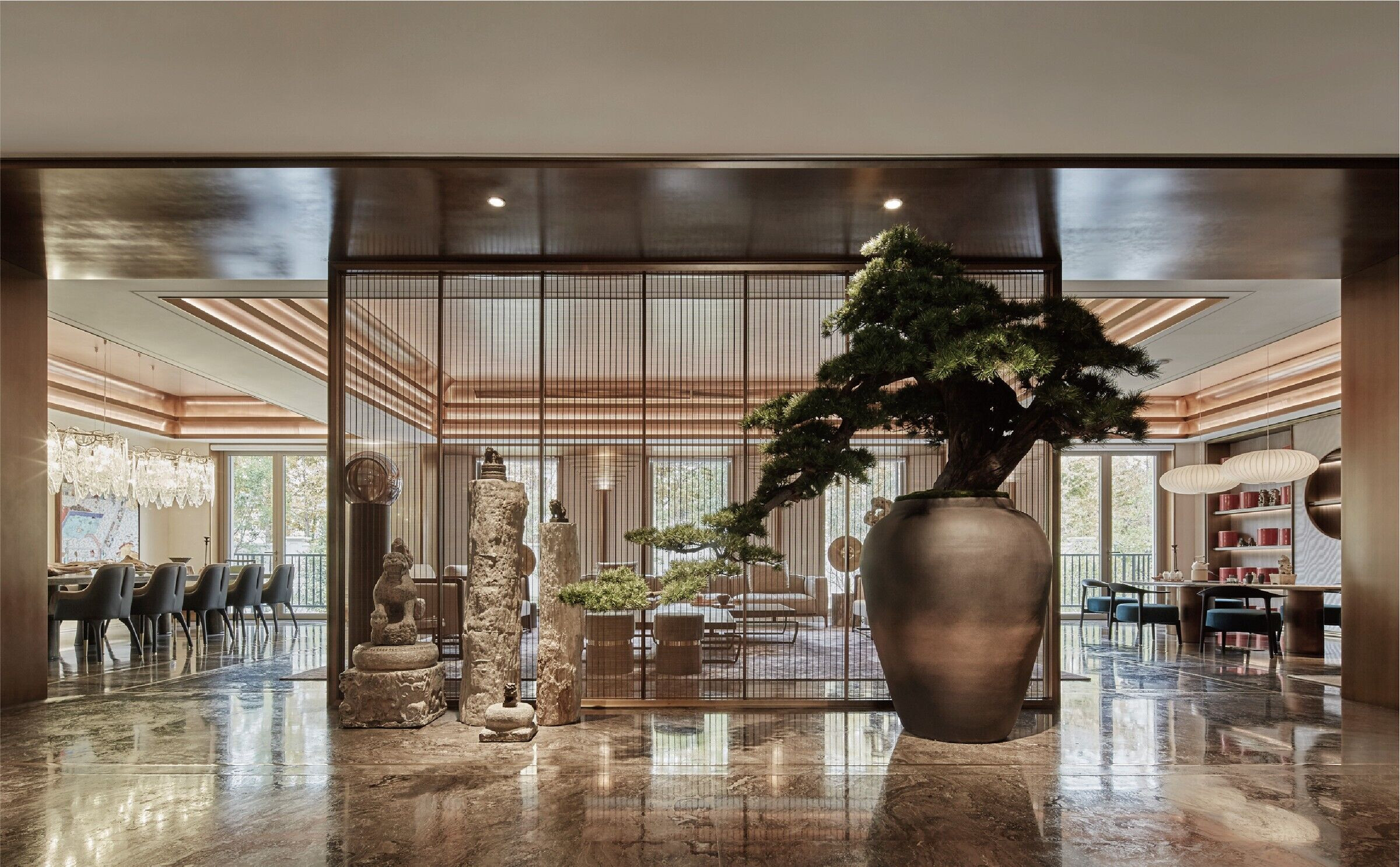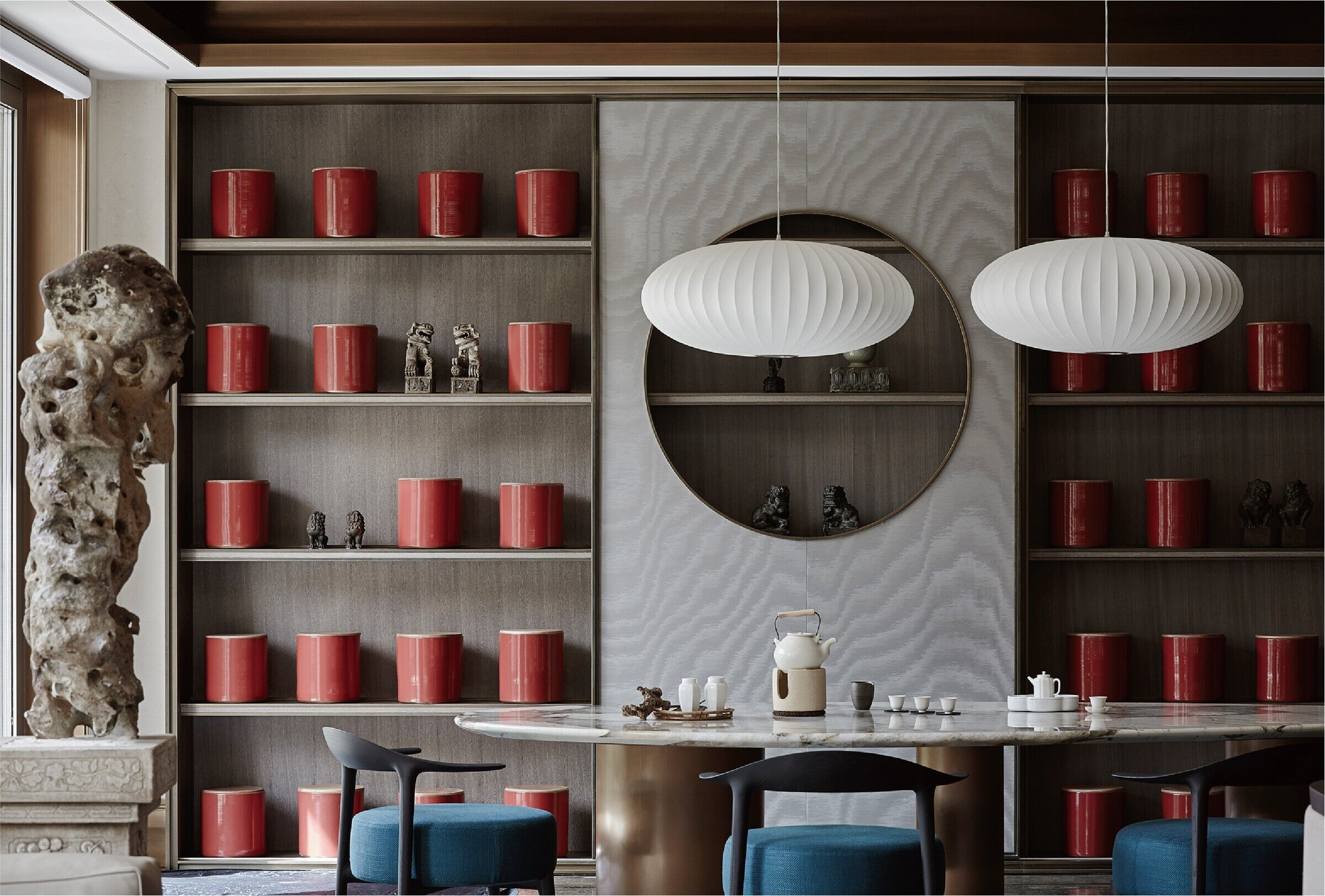 What were the key challenges?
To revive Chinese exquisite tradition and blend with Western aristocratic experiences, pieces from tableware to furniture are selected by Chinese or Western-style royal brands. This is a reflection of the diversity and the exchange with different cultures. Each object is built according to the habits of reality use. Speaking to the art, it's the most thrilling and brilliant part. With antique and contemporary works, we collocates them together in harmony but not conflicting. Instead of a figment of imagination, all the furnishings are there for purpose. It's an era epitome for a big family.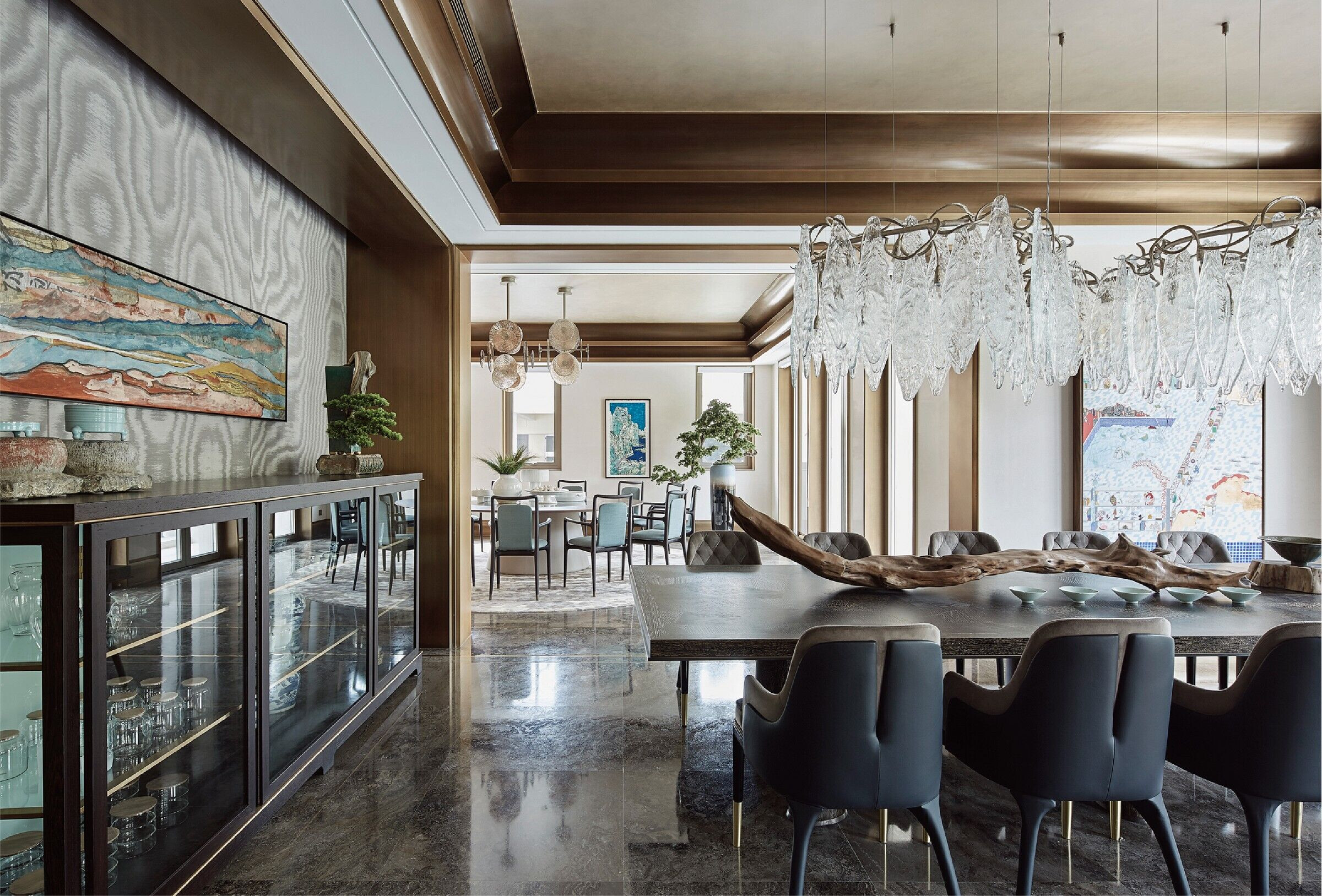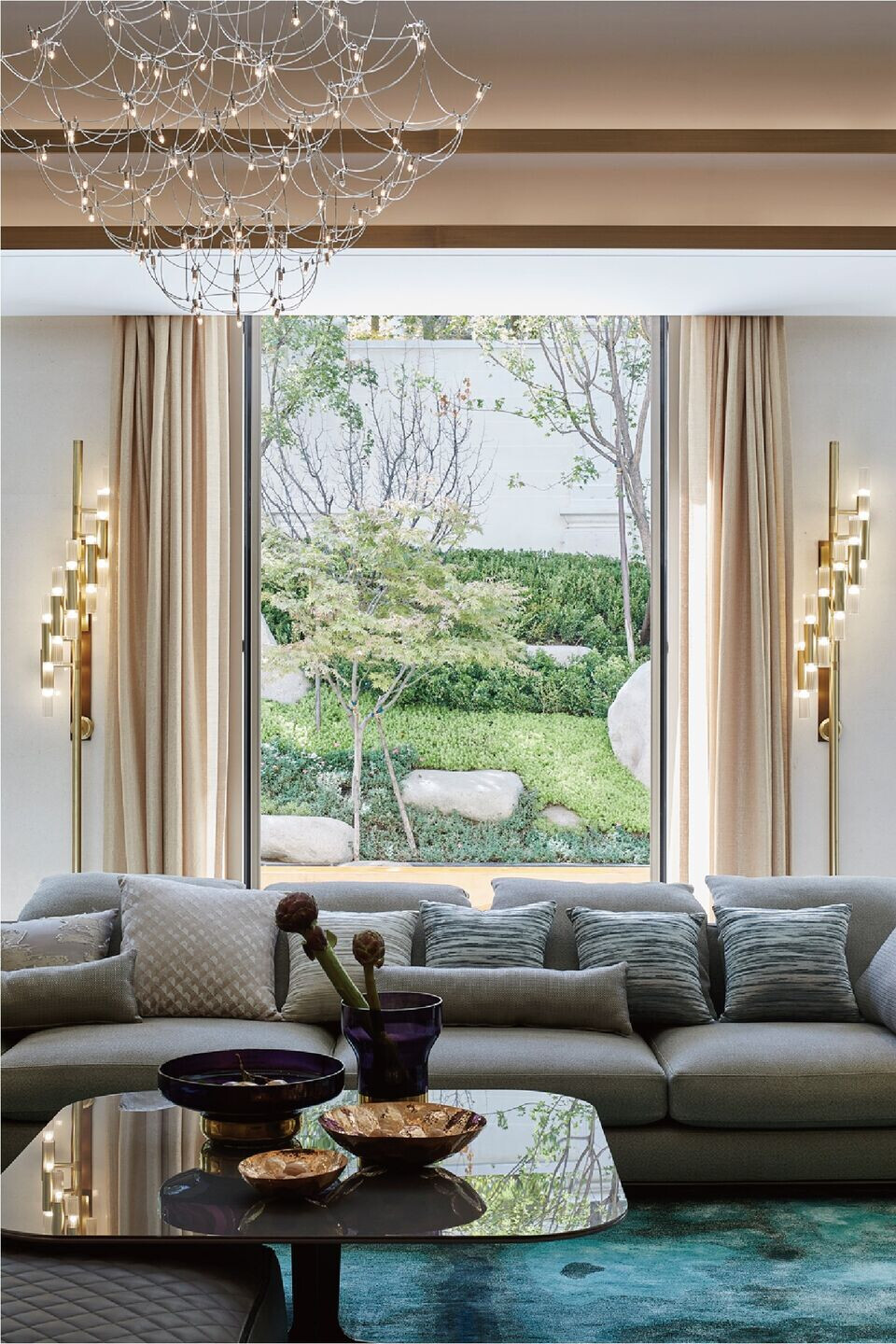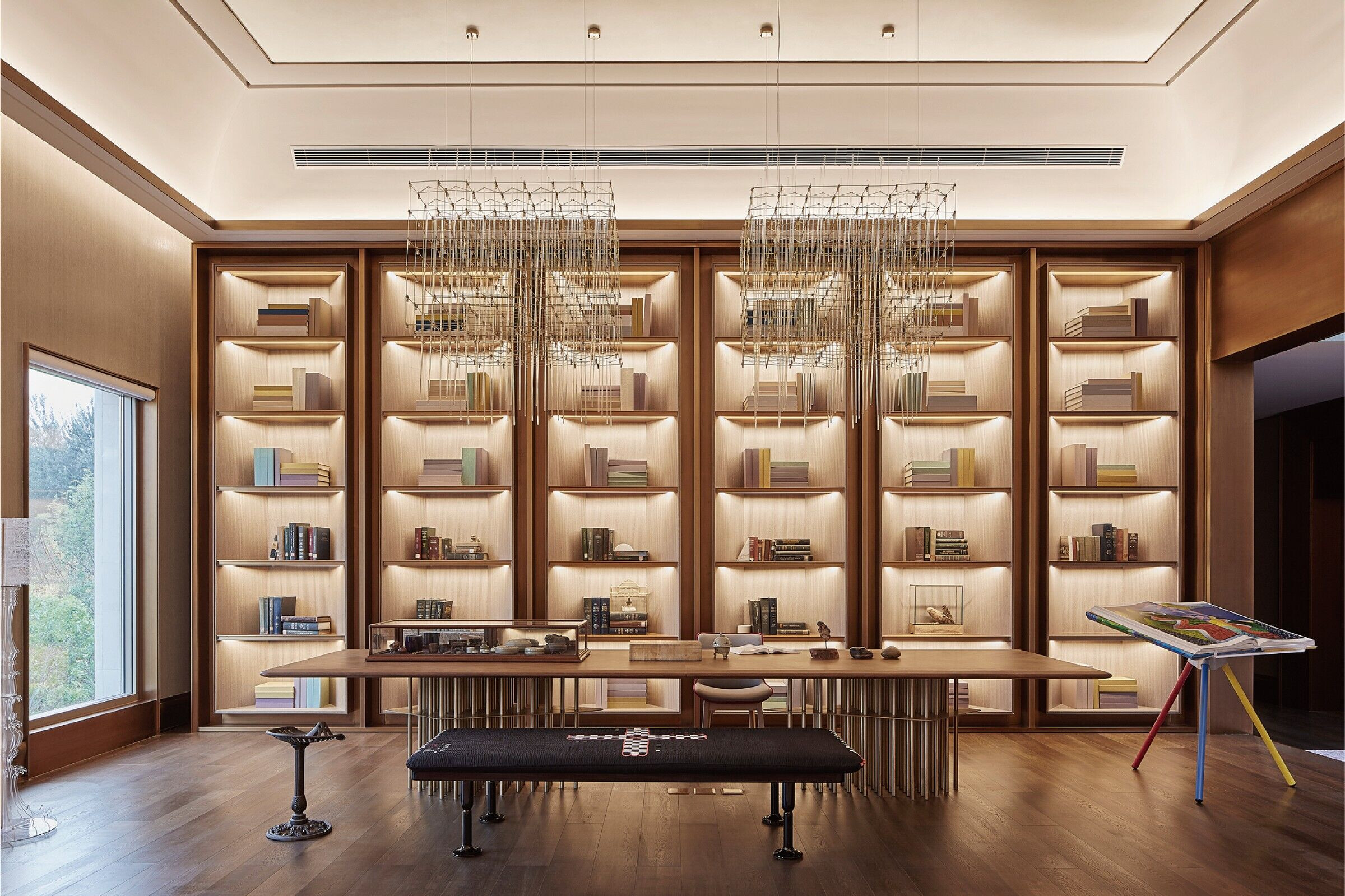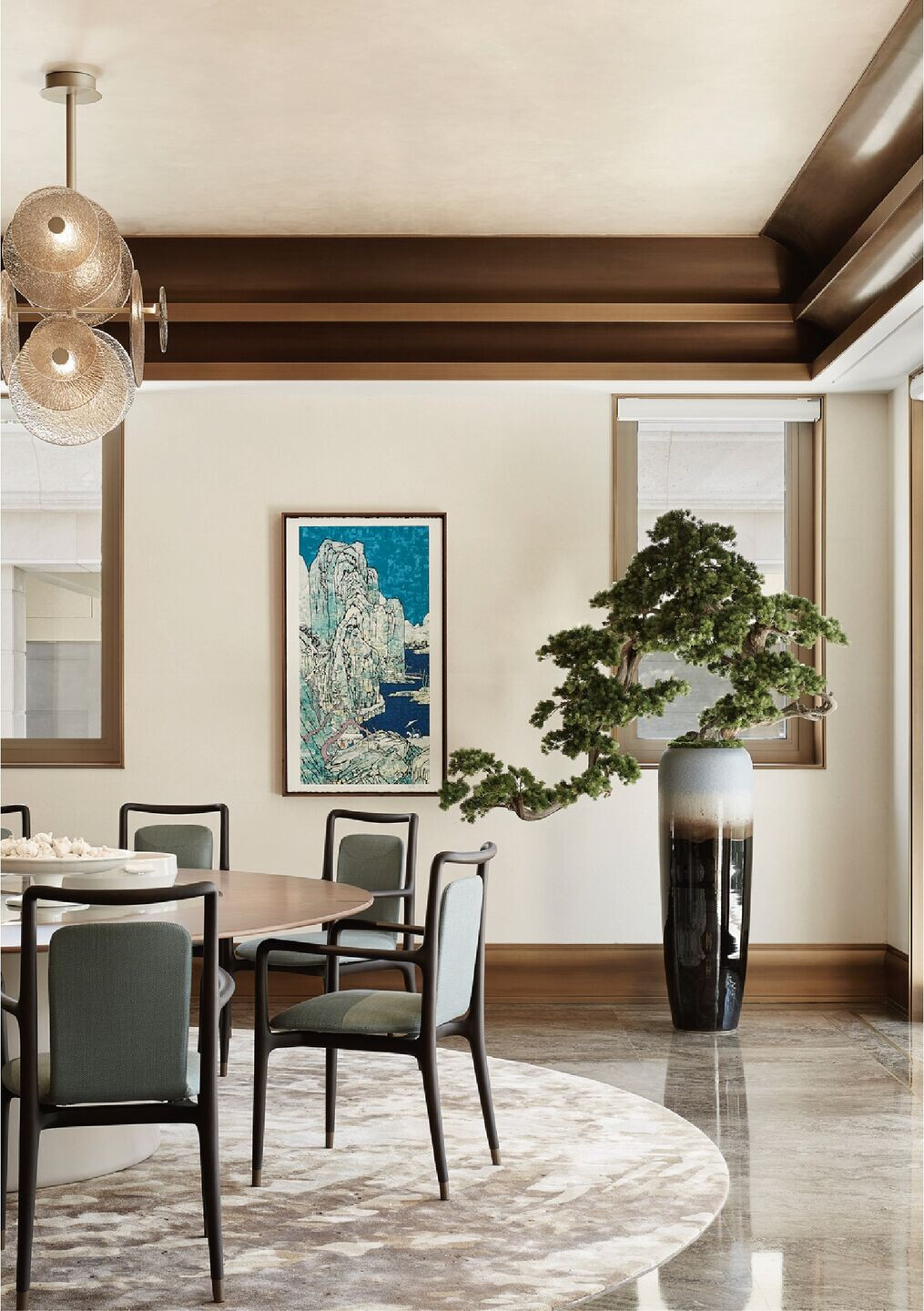 Material Used :
1. Flooring:
Wooden Flooor, Millettialaurentii
Various marble
Carpet, BOLON
2. Windows: Schüco
3. Roofing: White emulsion paint, Nippon Paint
4. Interior lighting: Recessed cornering spotlights, CDN
5. LED
Profile light, DAYEH LIGHTING
Step Light, BACH
Chandeliers,Saint Louis Lumière
Chandeliers,Lolli e Memmoli
Decorative lamps, Flou
Crystal light, Lolli e Memmoli
6. Interior furniture:
Sofa, Poltrona Frau
Chair, Marsotto Edizioni
Chair, Promemoria
Chair, Giorgetti
Coffee table, Baxter
Couch, Giorgetti
Couch, Minotti