In retrofitting this grand 1916 San Francisco residence in collaboration with Fisher Weisman Brugioni, Richard Beard Architects remained true to the home's pedigree—the Colonial Revival-style gem was originally designed by the revered firm Bliss & Faville—while completely overhauling the inside to accommodate a couple with three teenage daughters.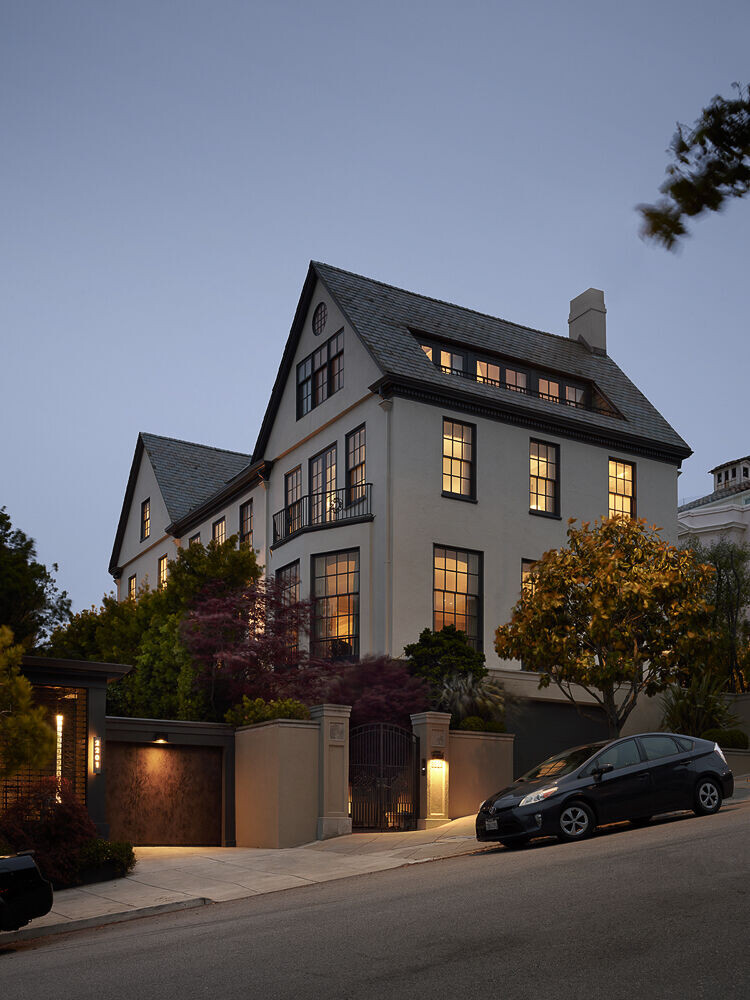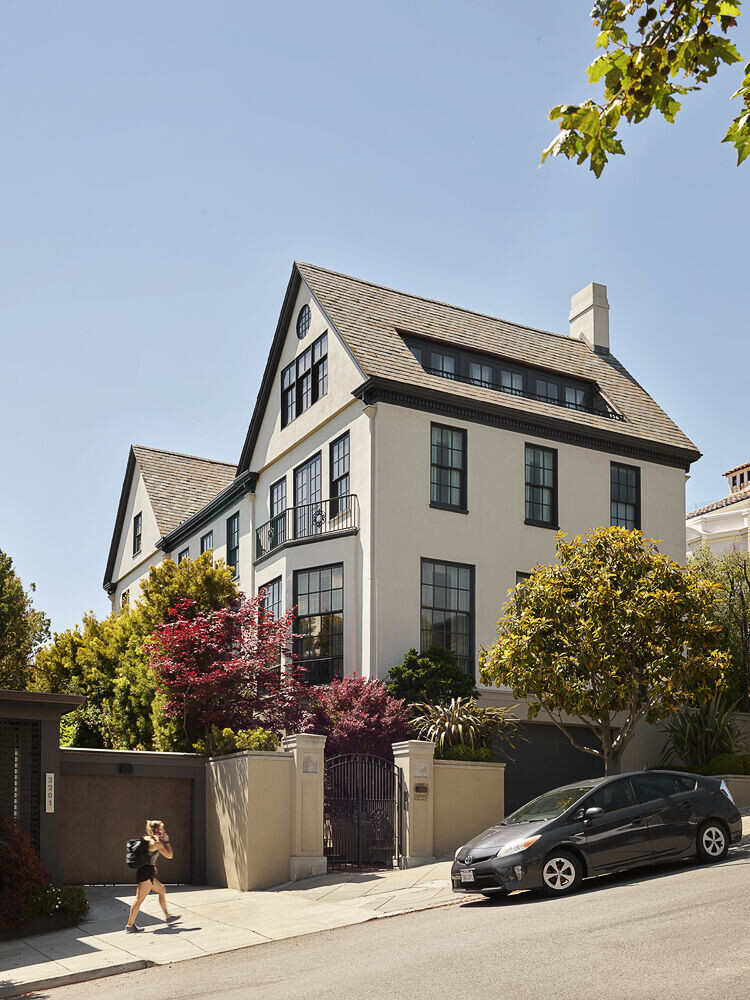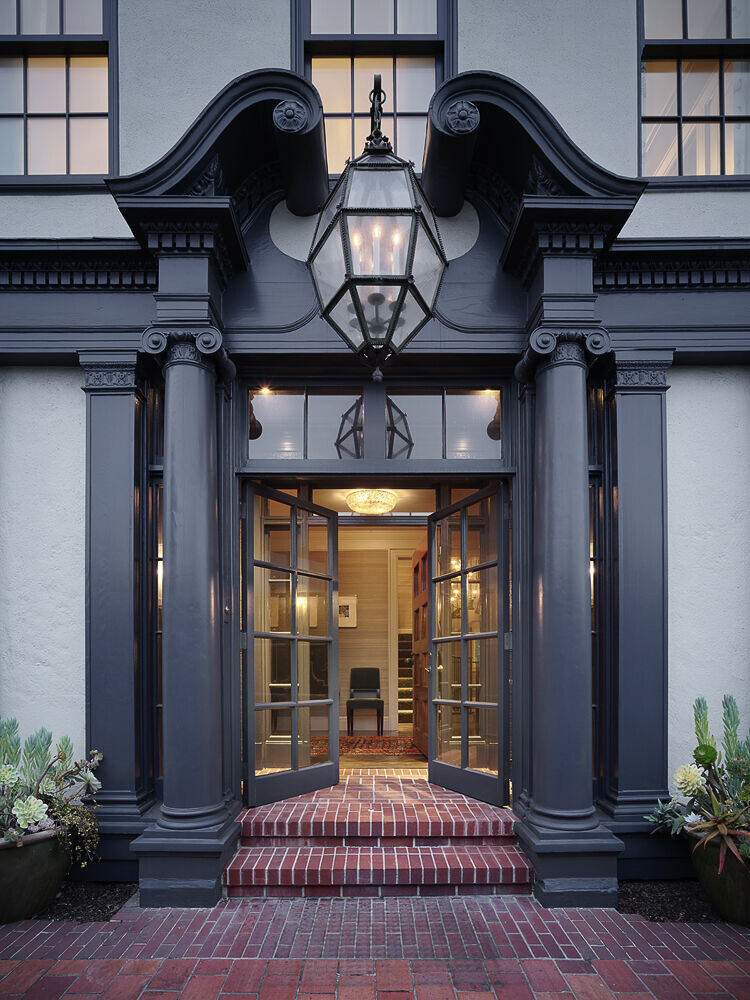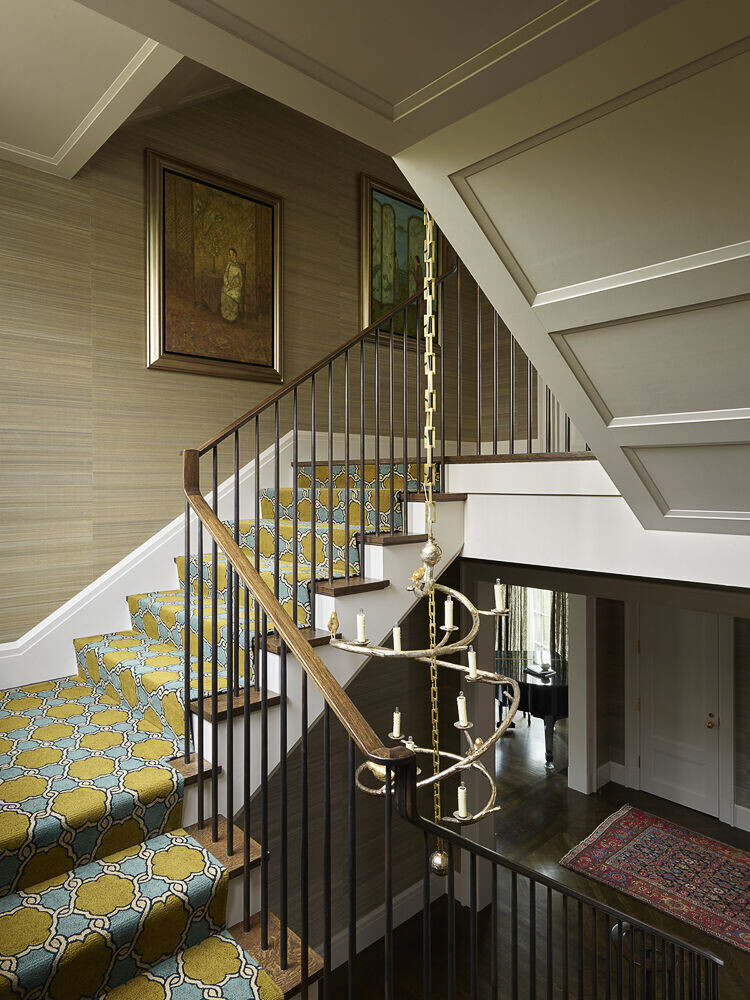 The four-story home's especially large windows for the period were an asset, as was its unusual south-facing orientation overlooking a side-entrance garden. A column-porched masterpiece of symmetry and elaborate cornicework, the structure's stately façade and overall shell were respectfully restored and simply given fresh coats of paint.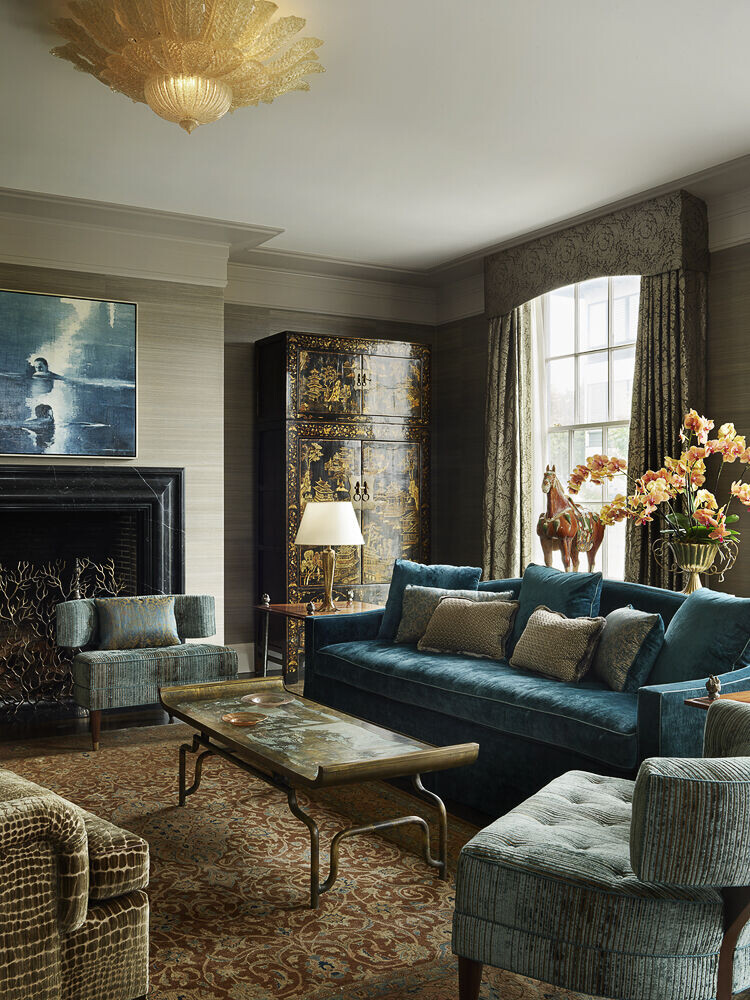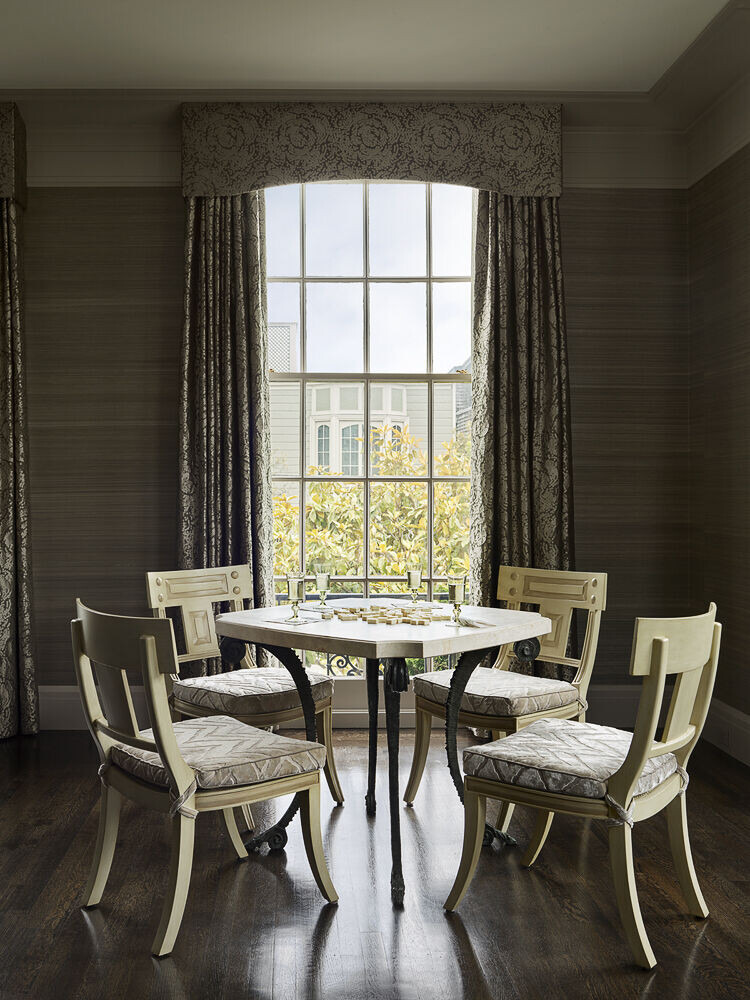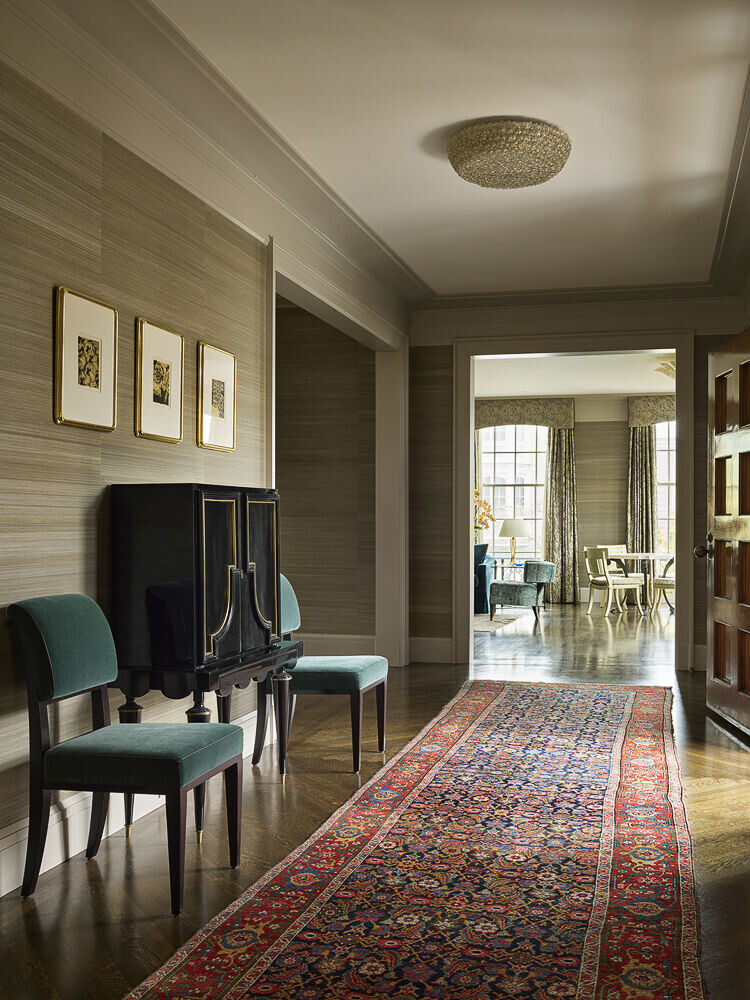 Inside, however, a gut-remodel was needed to resolve the disjointed floorplan and labyrinth of circulation typical to homes of the era. The introduction of a new stair that connects all four levels (instead of just the second and third) helped clarify the plan and created a showcase for Fisher Weisman Brugioni's addition of a show-stopping sculptural pendant, which, placed in the stairwell beneath an existing skylight, spans three of the four levels.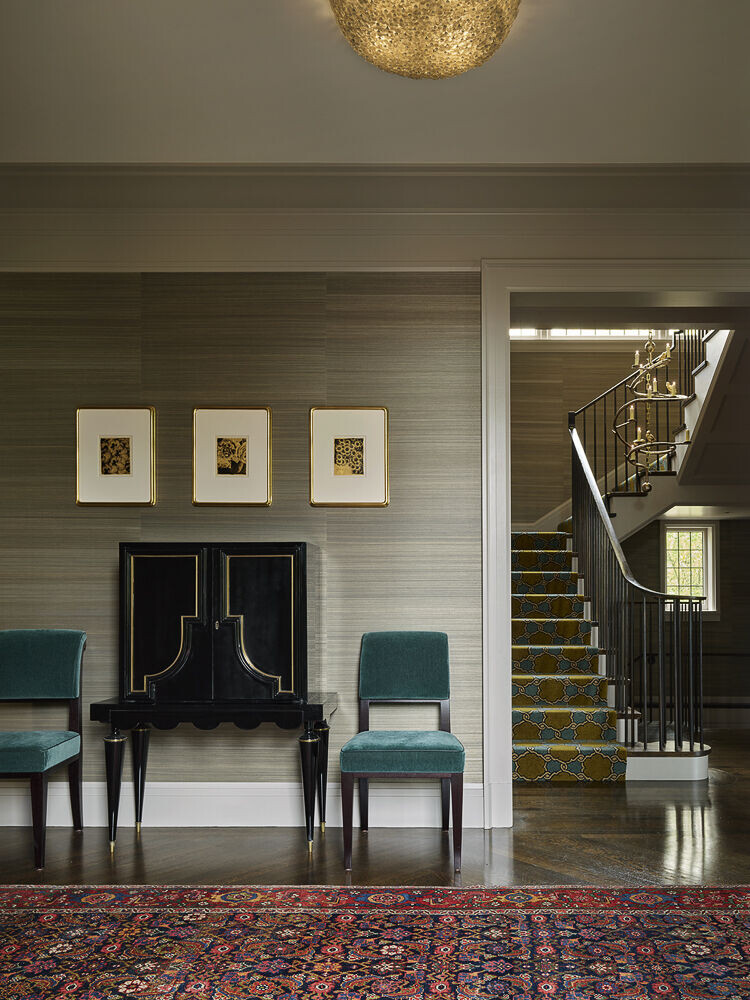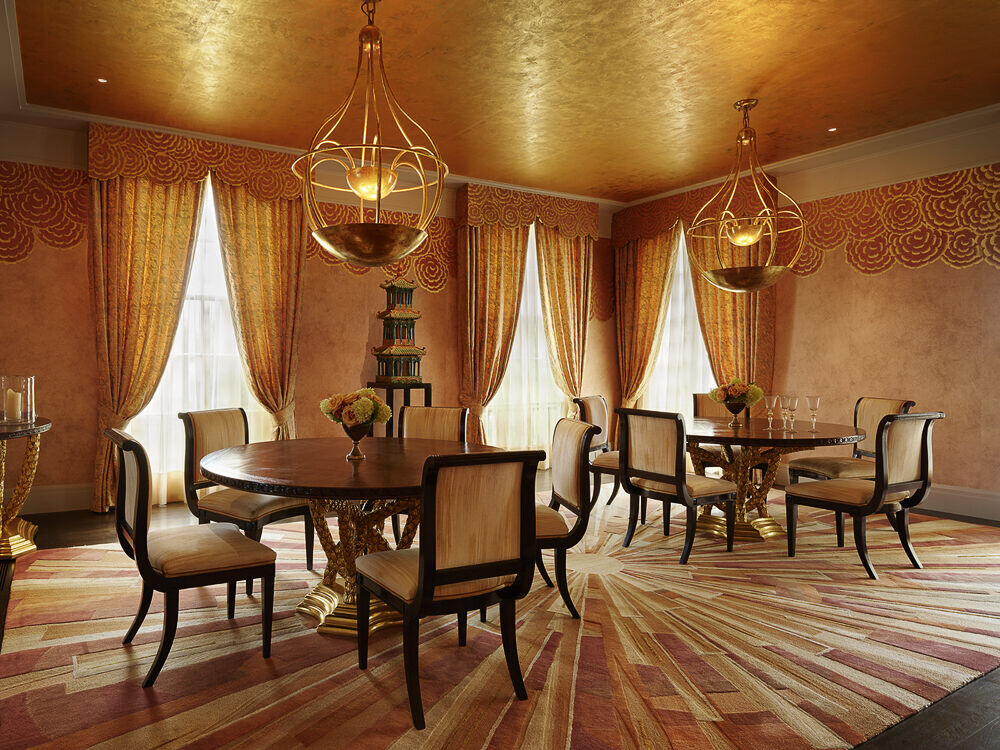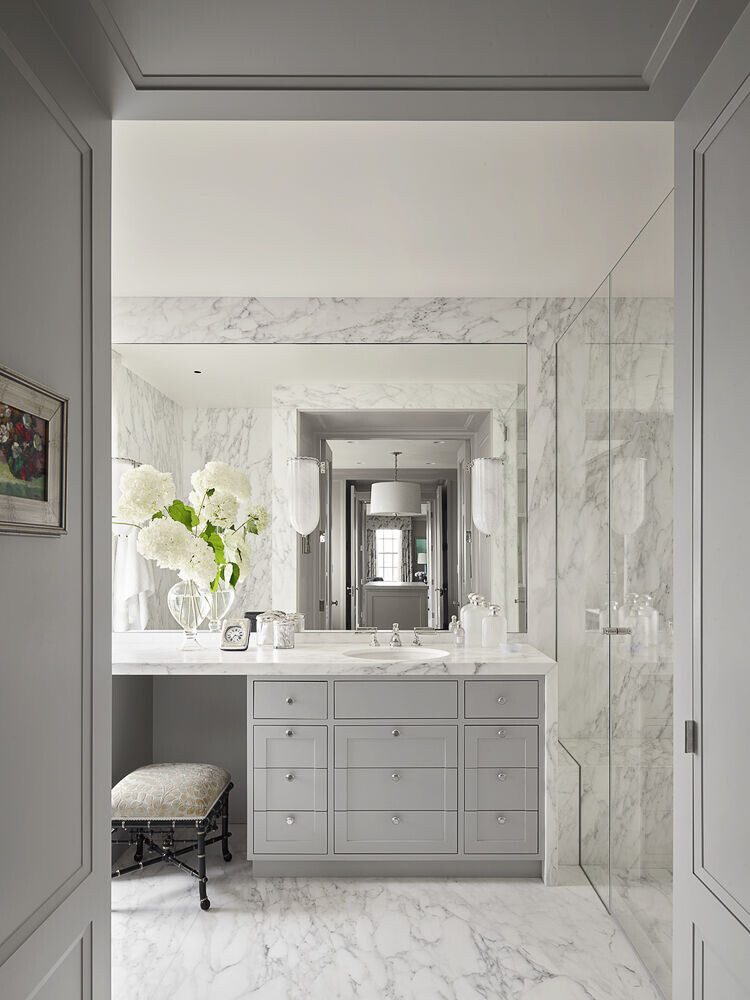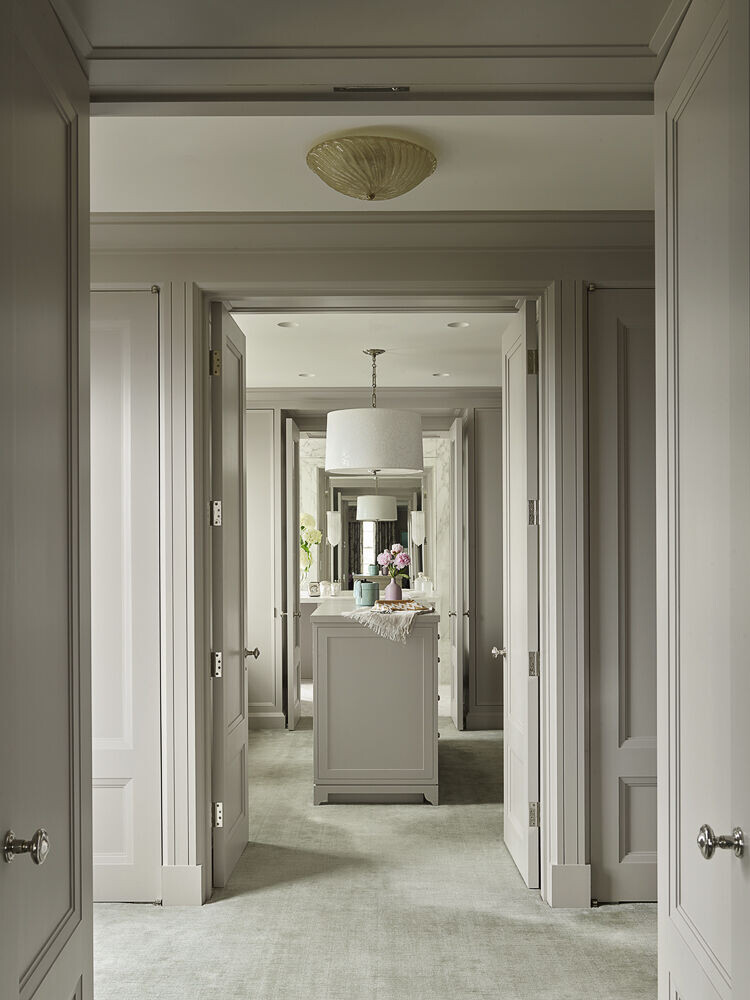 Beard simultaneously revived the interiors and sharpened historical context by reintroducing molding throughout with a simplified, slightly more angular patterning of his own design, and he updated the cabinetry's character, too, with inset panels of more subtle relief than the original Shaker style.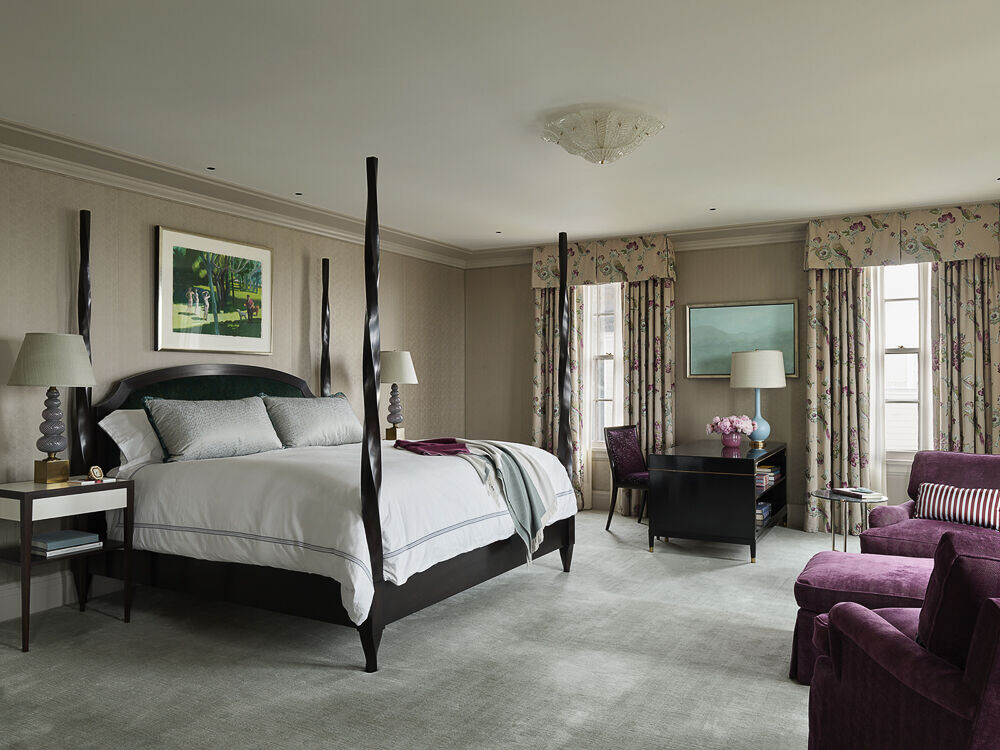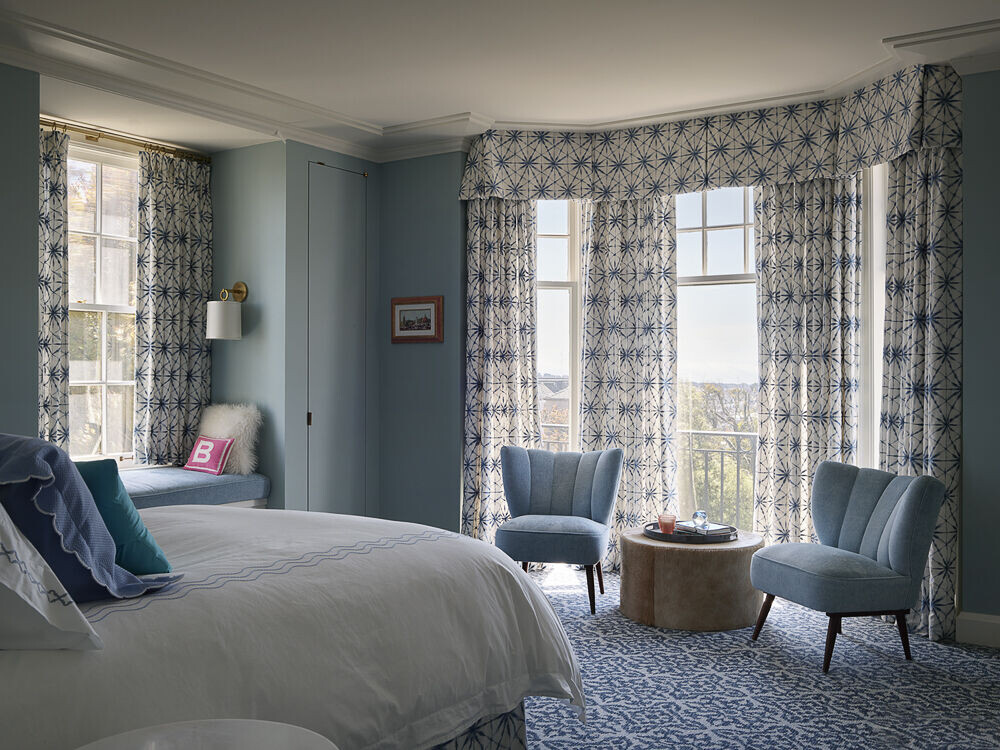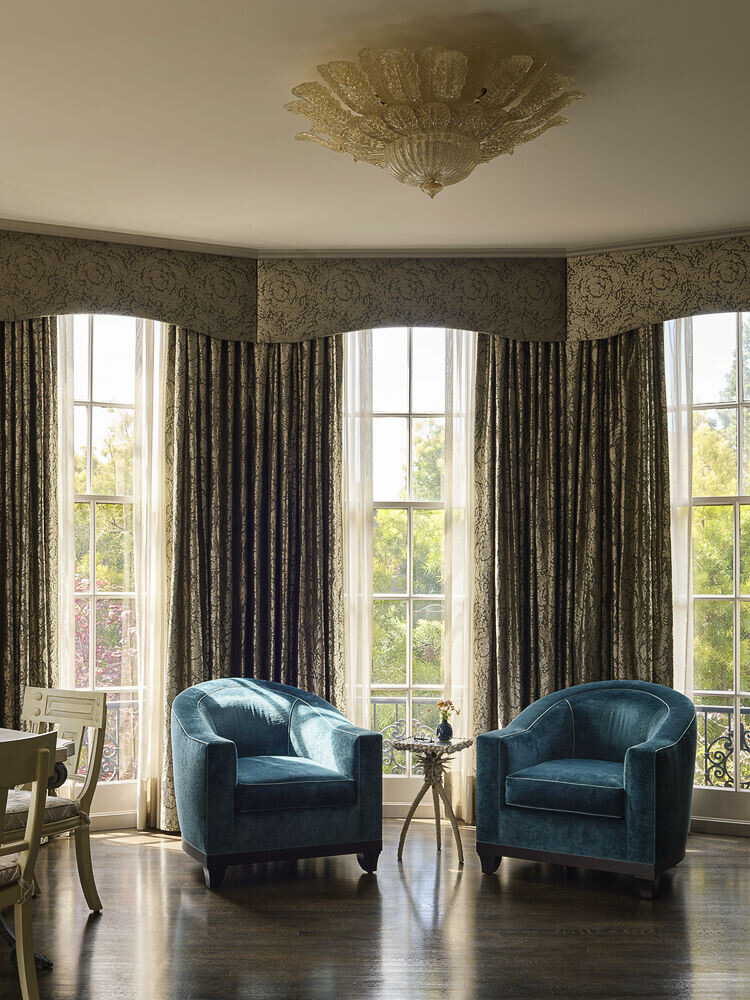 An expanded primary suite for the couple on the third floor—complete with a vestibule entrance, oversized dressing rooms, separate his-and-her bathrooms, and adjacent guest suites—creates an oasis for the parents from two of the daughters' separate suites located on the same floor. Above, the third daughter's suite and a vibrantly outfitted lounge occupies the fourth floor.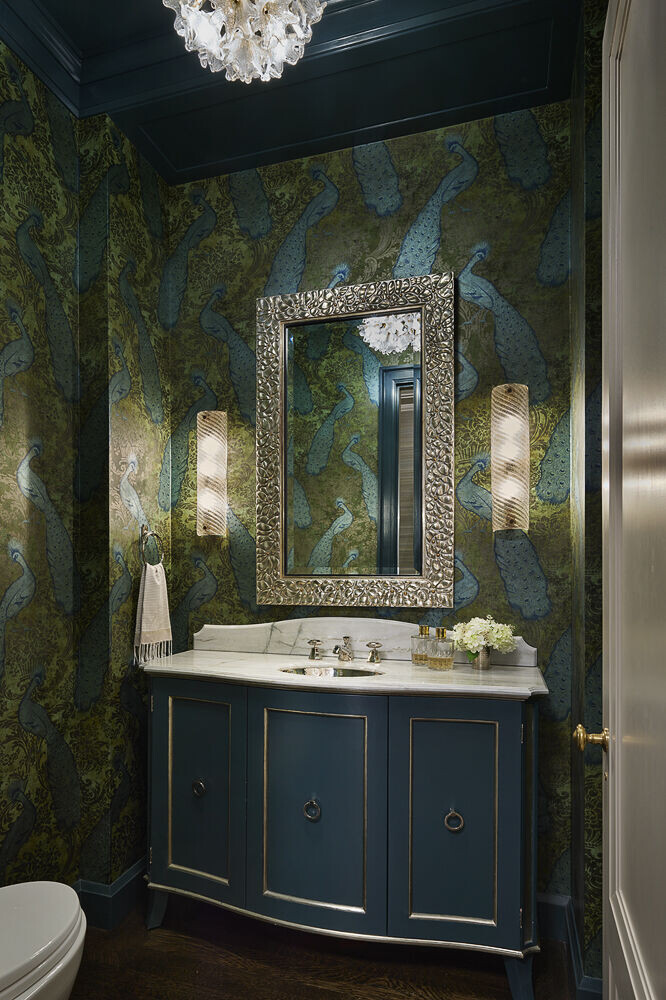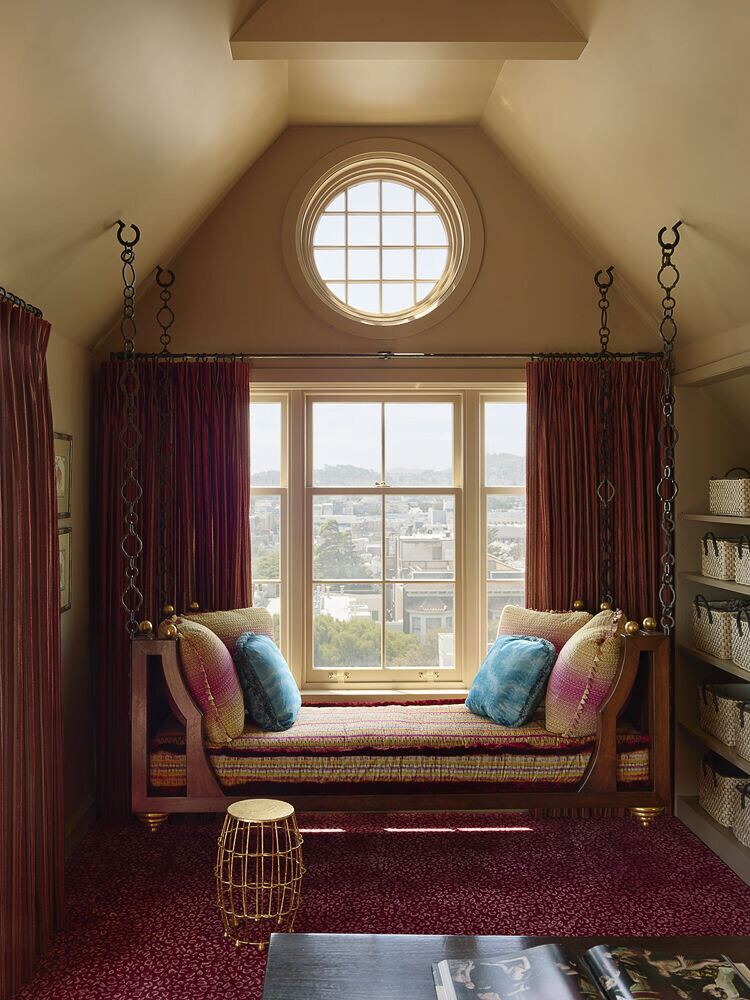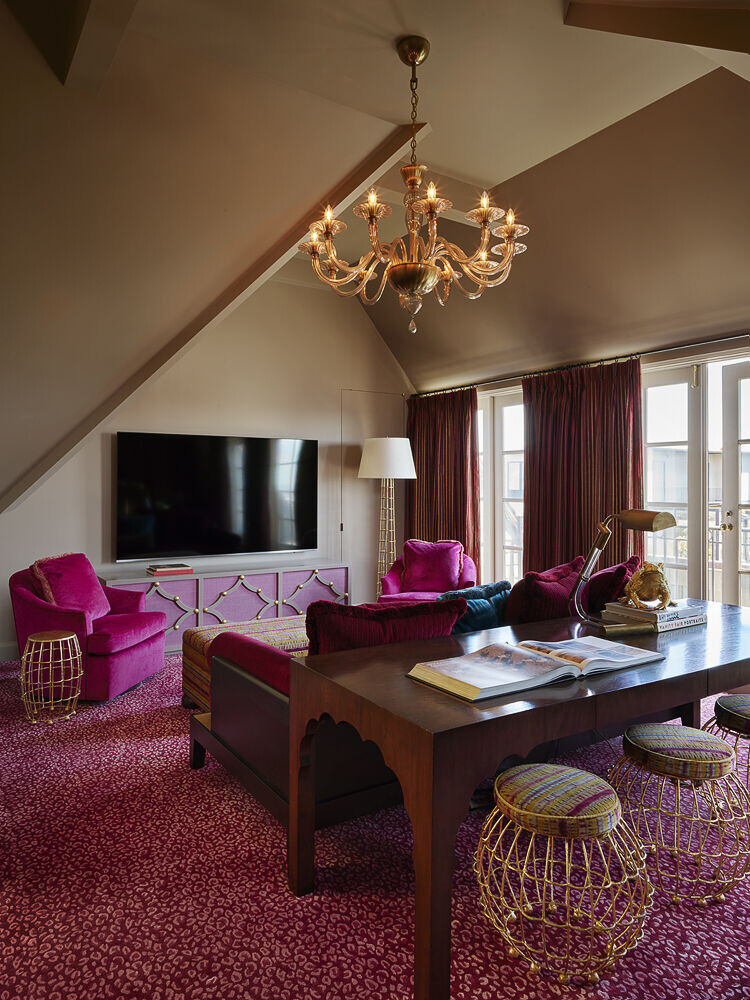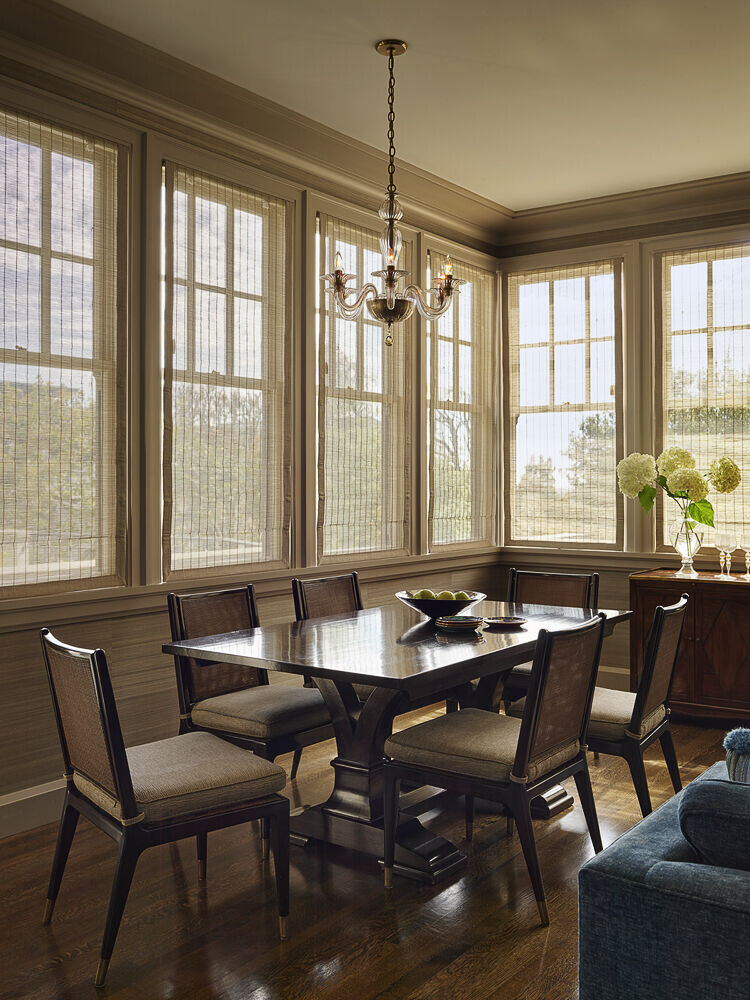 The reimagined kitchen was another focus. In this case, the cavernous space was rangy and ill-utilized, so Beard shrank it, added a generous island to define the space and improve functionality for entertaining, and carved out a new butler's pantry for much-needed storage.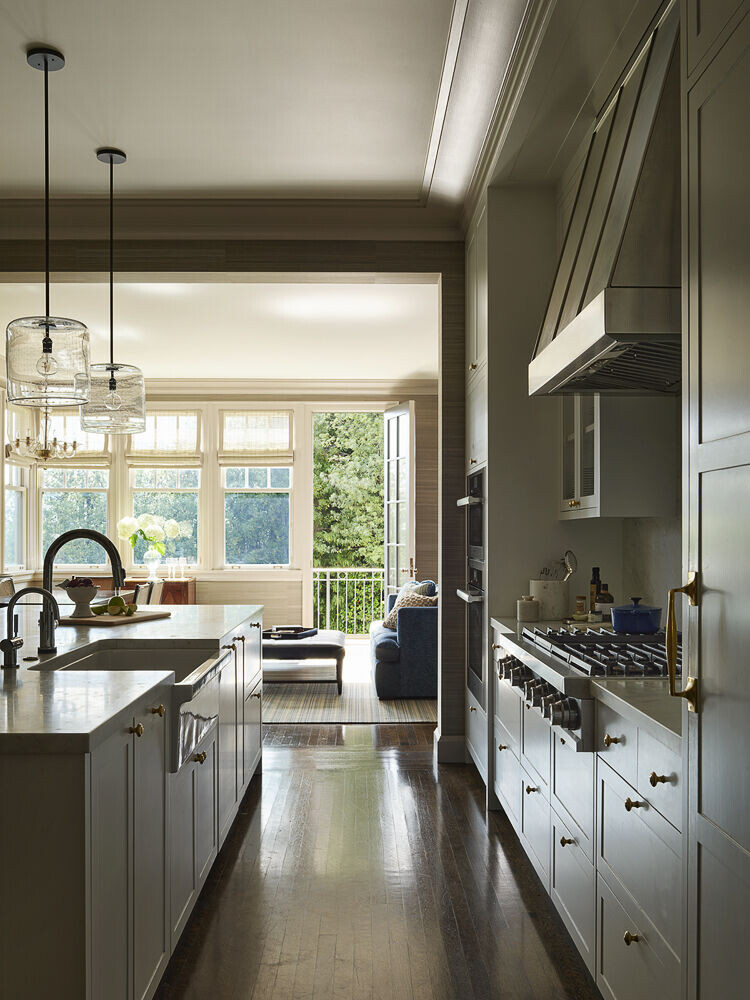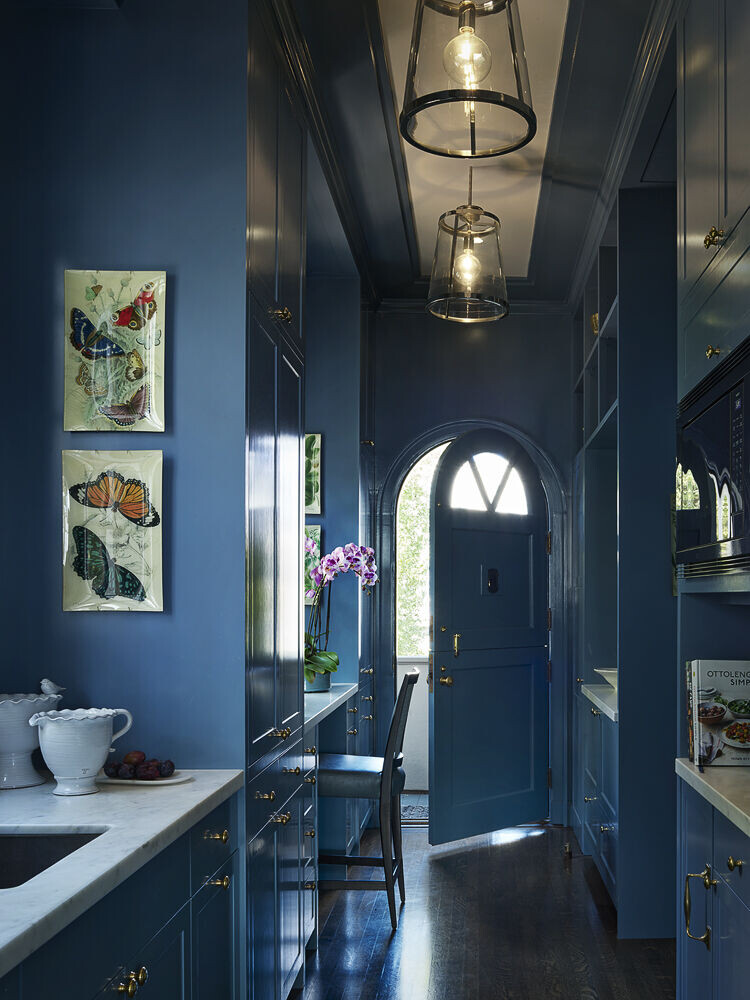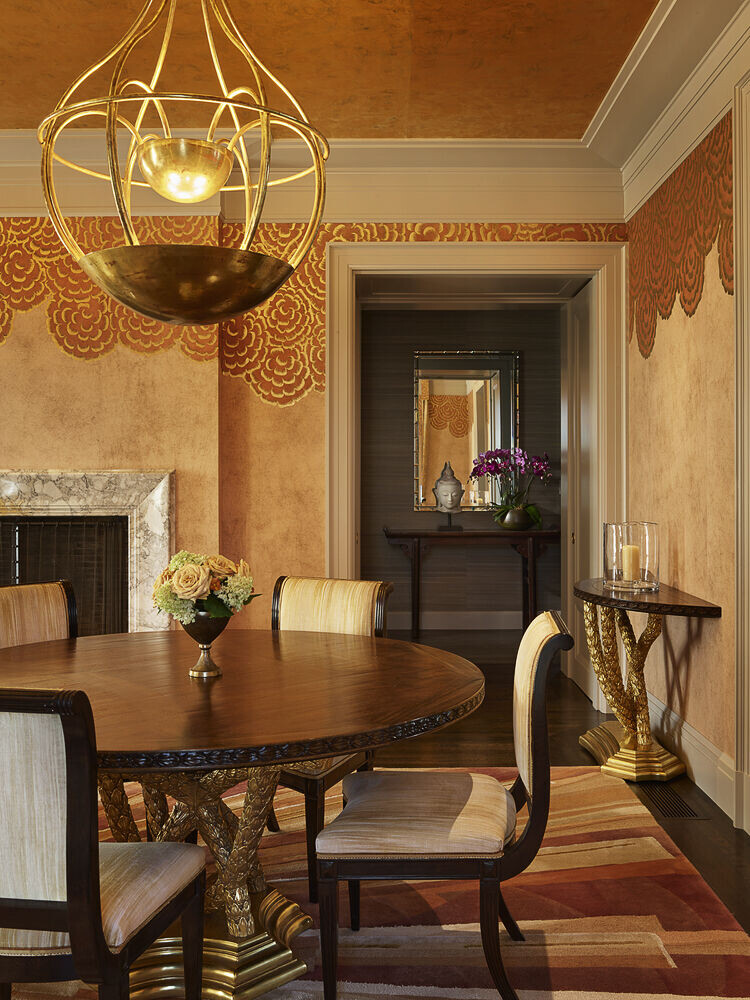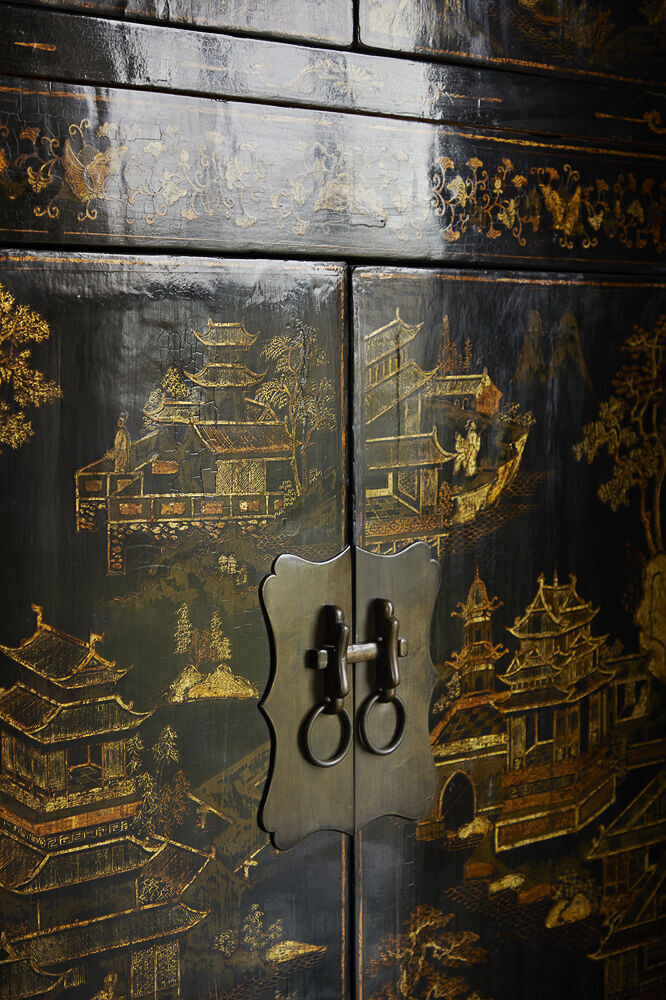 Project Team
Architect: Richard Beard Architects
Interior Design: Fisher Weisman Brugioni
Structural Engineer: Strandberg Engineering
Lighting Designer: Banks Landl Lighting Design
Contractor: Centric General Contractors
Landscape Architect: Elizabeth Everdell Garden Design
Photography
Matthew Millman