When the Coastal Conservancy put three contiguous parcels of land up for sale in Northern Big Sur, Studio Schicketanz's clients purchased the property, which stretches from Highway One to Mal Paso Creek. They hired Mary Ann and her talented team to capture both the breathtaking views of the Big Sur coastline and take advantage of the surrounding hillside. The result is a breathtaking, sustainable home that literally blends into the hillside. Anticipated to achieve net zero, the thoughtfully designed home offers floor-to-ceiling glass windows that line both the east and west walls, flooding the home with fresh air and morning light and offering an unobstructed view of the ocean. Additionally, four tesla power walls store enough energy to keep the house functioning during a grid shut down, and ground mount hydro panels heat and power the pool. All in all, the power produced onsite covers all of the power needs for the house, as well for charging 2 EV vehicles.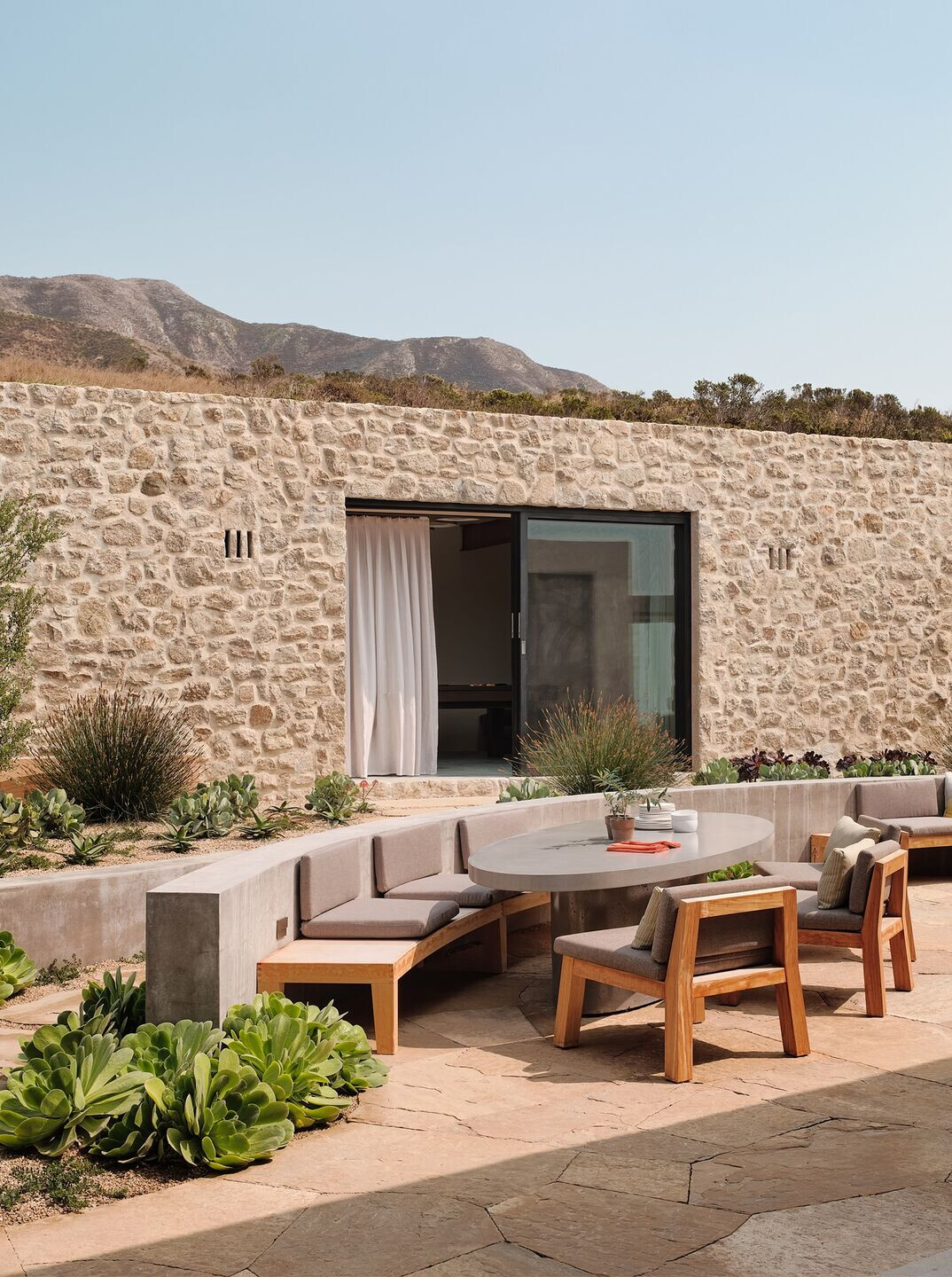 Material selections include local granite from Hollister, CA for the rock walls, integral plaster for the "cubes" placed in front of the rock walls, Savannah Brown Duras flagstone to complement the wall stone and entry way connectors. The "shell" was kept in all neutral and earth tone colors, while the interior showcases accents of color from the custom blend mosaic walls and venetian plaster accent walls. Unique design elements include petrified wood stumps by Leos Enderle and Rodney Hunter, and sculptural artwork by Eric Gushee and Casey McCafferty and pieces by Silvia Poloto that are found throughout the home. Each of the beds, ottomans, book cases, media cabinet were custom designed.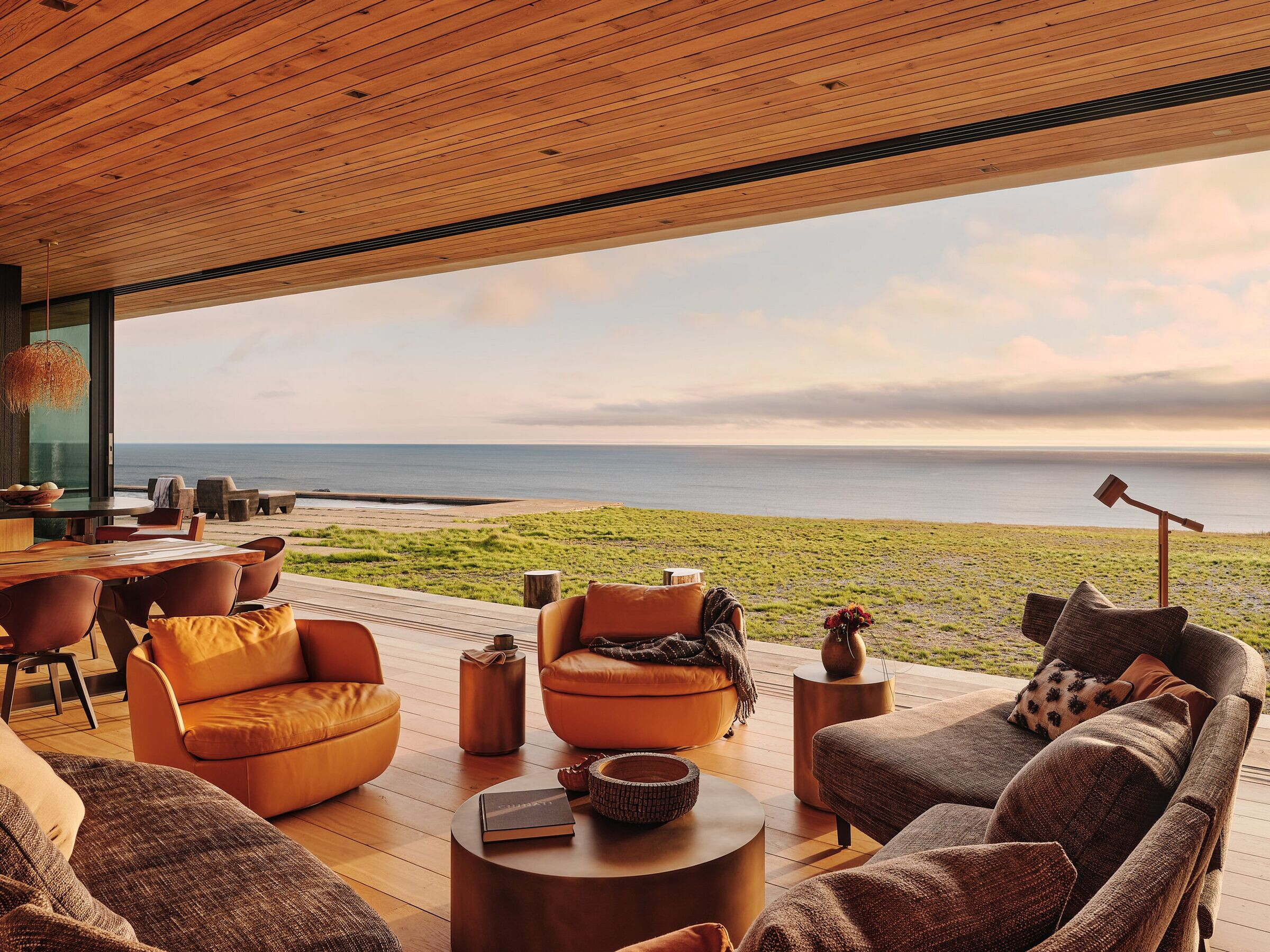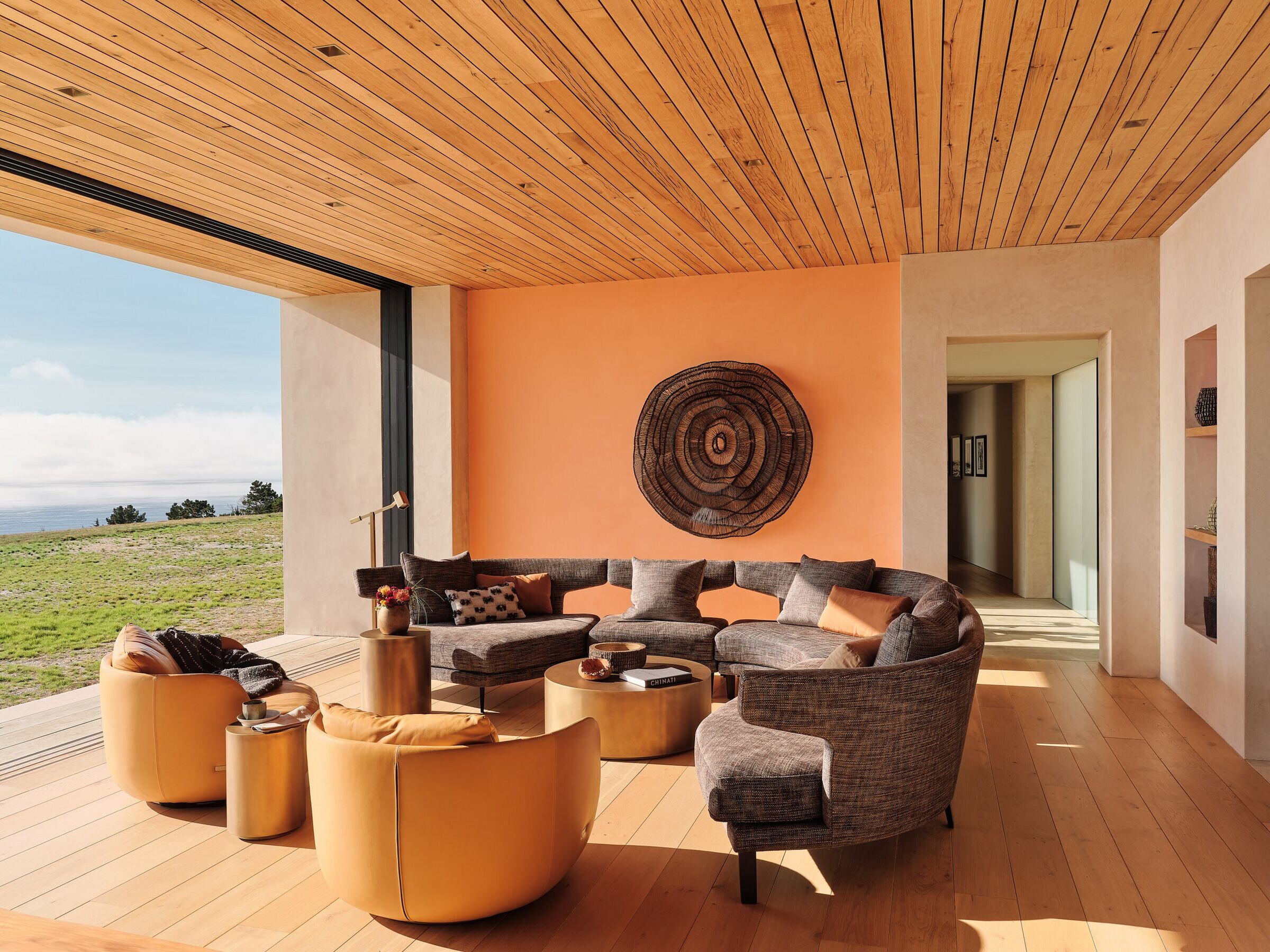 What was initially planned as a weekend getaway for this Silicon Valley-based family, their two daughters, and live-in parents, looking for a new lease on life due to COVID-19, has turned into the ultimate escape. The family now enjoys the ocean front pool and views, game room, den, large kitchen, and everything else the special property has to offer all year round.