A private house resolved mainly in one floor because it was built for a 70+ year old Lady. The second floor was reserved for the visiting family.
The concept has to be clean and opened since the principal view was to the water canal, the lateral sides on account they adjoins to other private lots, so the remain solution was just that.
The climate was another isue, the solution was instaling alluminum louvers, one, to disipate the exterior heat, and two, to create some volumes that contributes the volume and design. All the finishing colors were clear to help avoiding the heat intensity.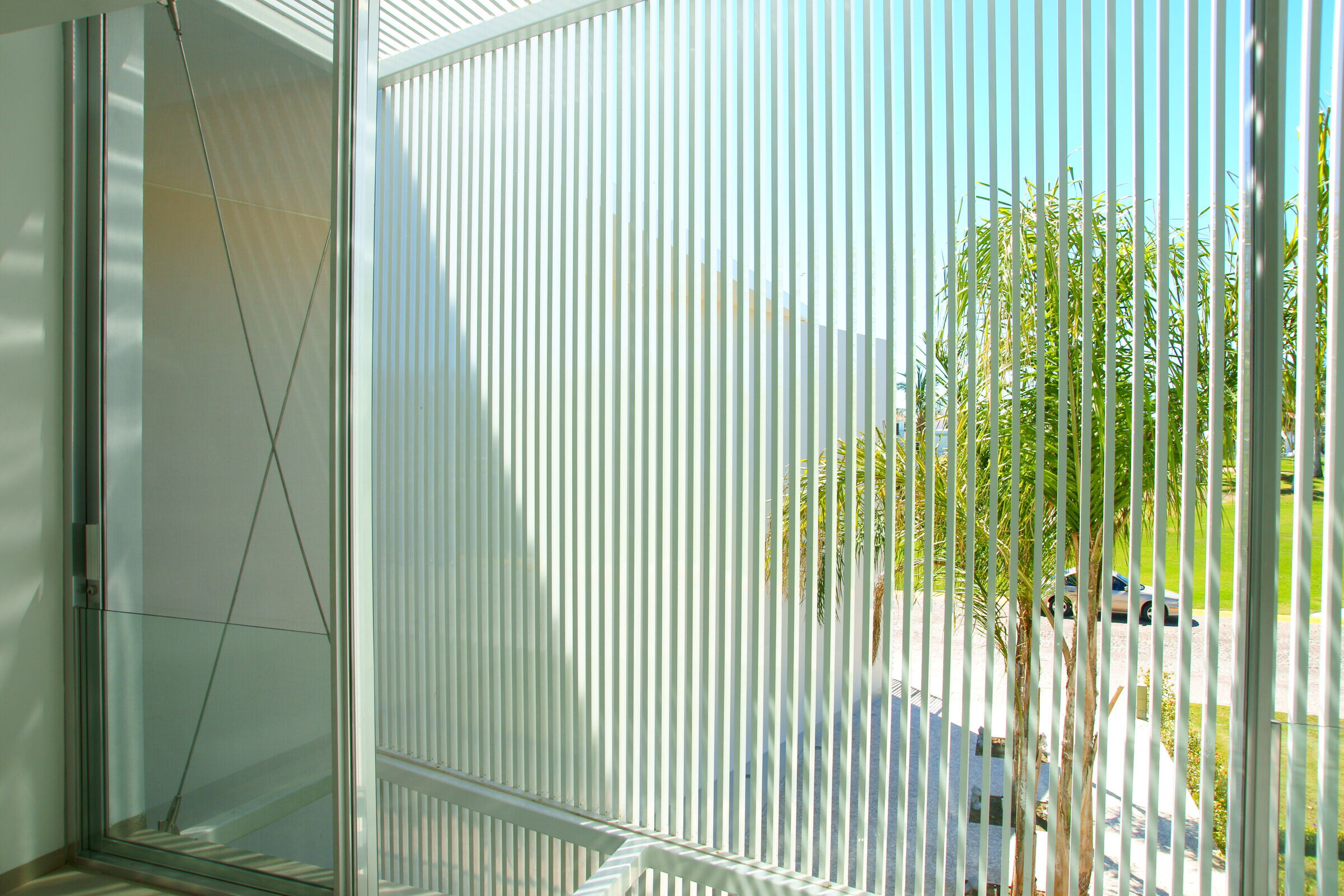 The back facade its wide open to prefer the water canal view with a wall covering the south and a ceiling as a flap, all to help the sunning.
A well hidden column divides the Dinning room from the living and works as a support for de columns that provide support for the second floor slab.
For the second floor, there is just one window, placed down so the family in the family room, when seated, can have the beautiful view to the canal.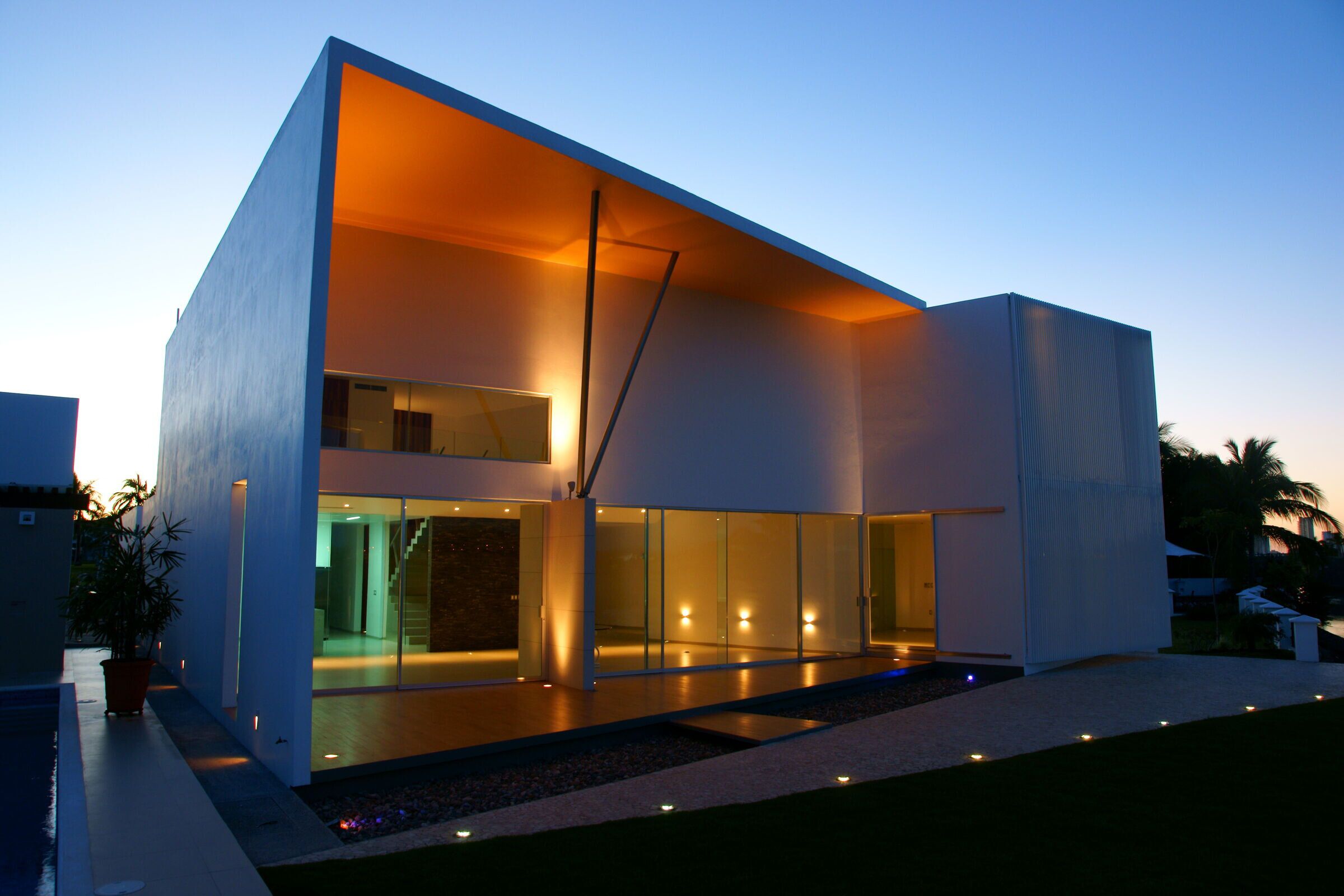 Proyect: Axel Duhart
Colaboration: Miguel Romero
Estructural: Jorge Godinez
Aluminium: Alconsa
Lighting: AXD Arquitectos