When change occurs in a physical form, structure, or character, we call it metamorphosis. When it happens to an existing Canberra home in a quiet, leafy street of Duffy, we call it Meta-Morphology.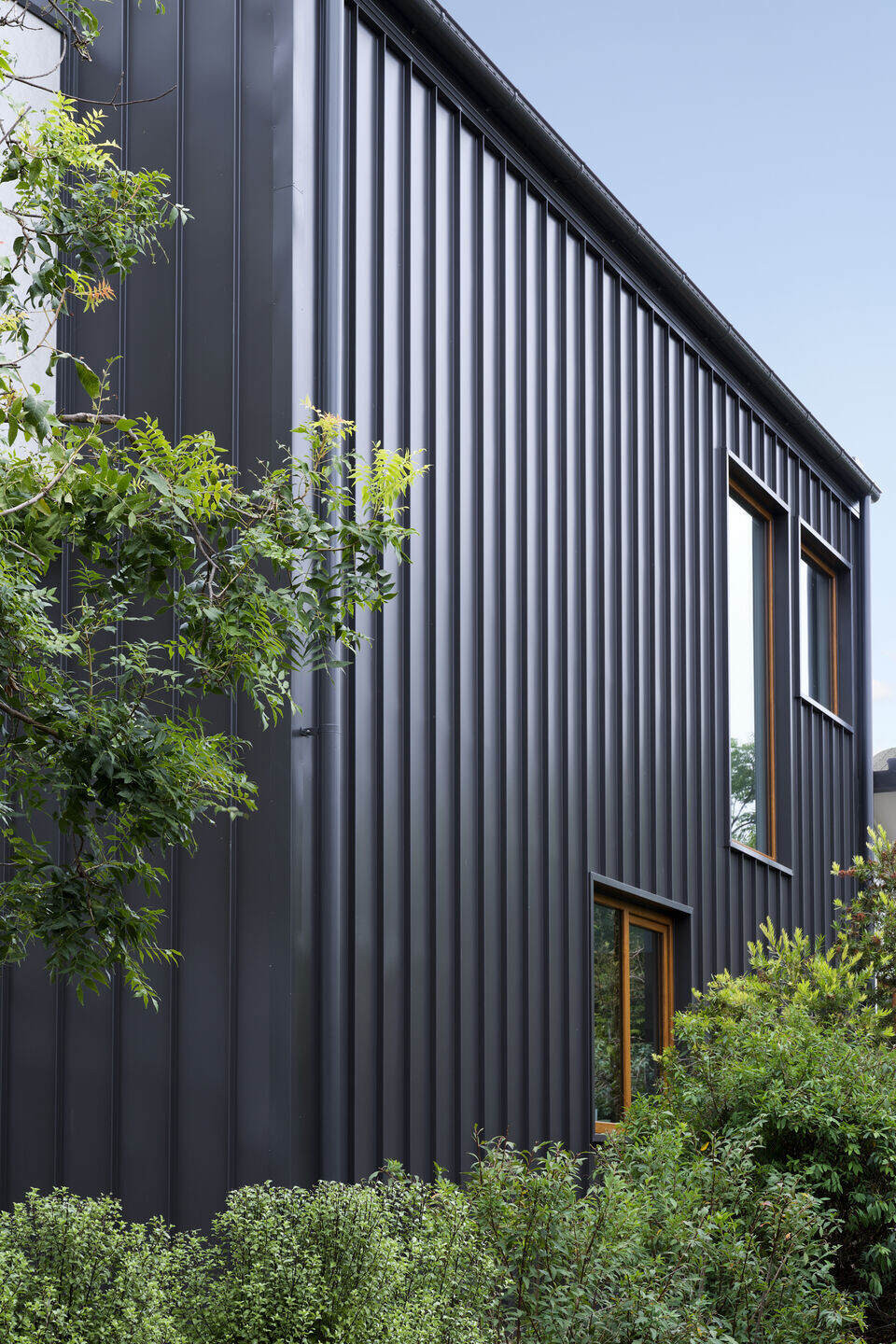 A double-height void is the focal point of this contemporary family home in Duffy, Canberra. The owner's love of colour creates delight within.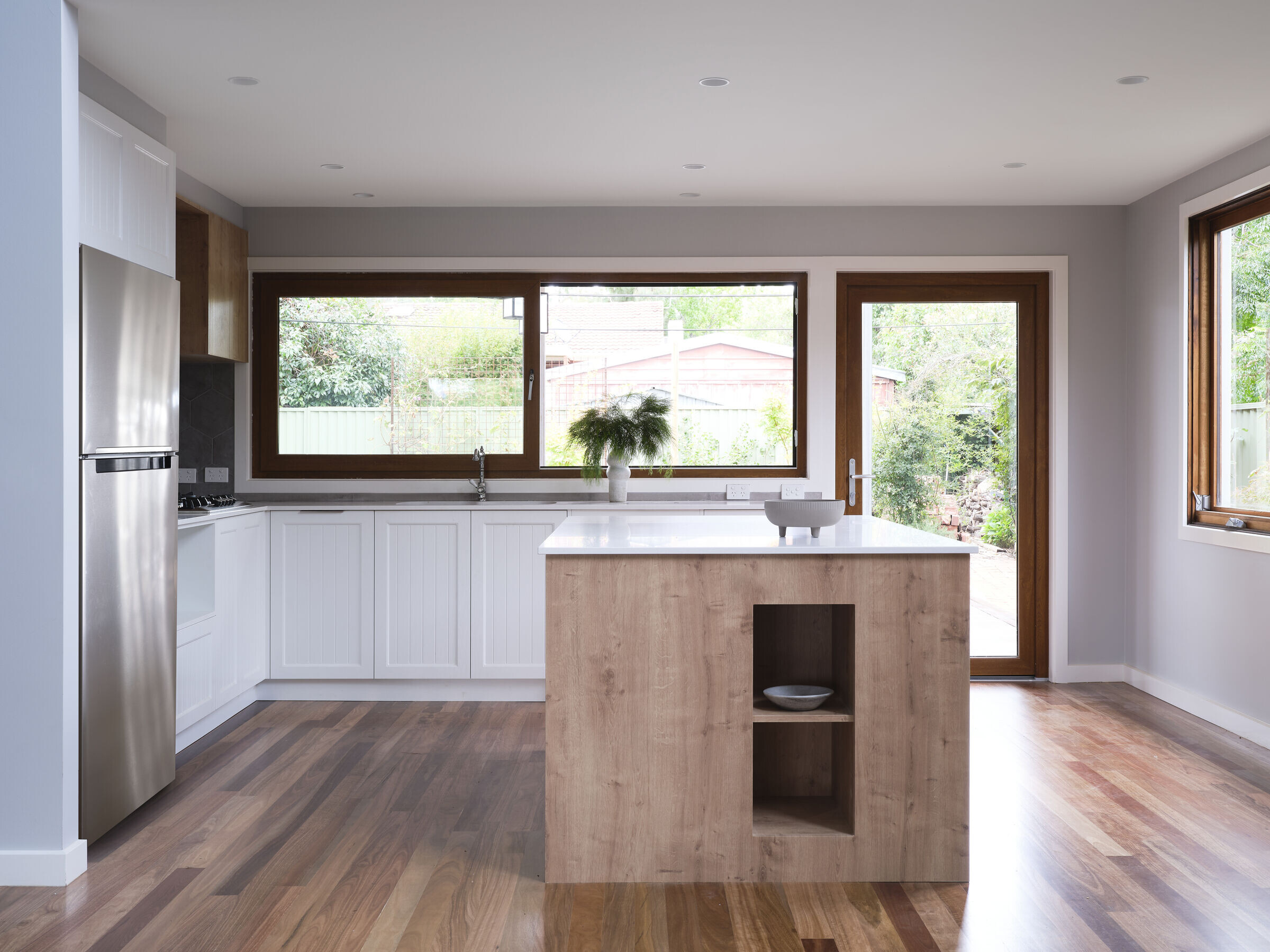 Incorporation of the new with the existing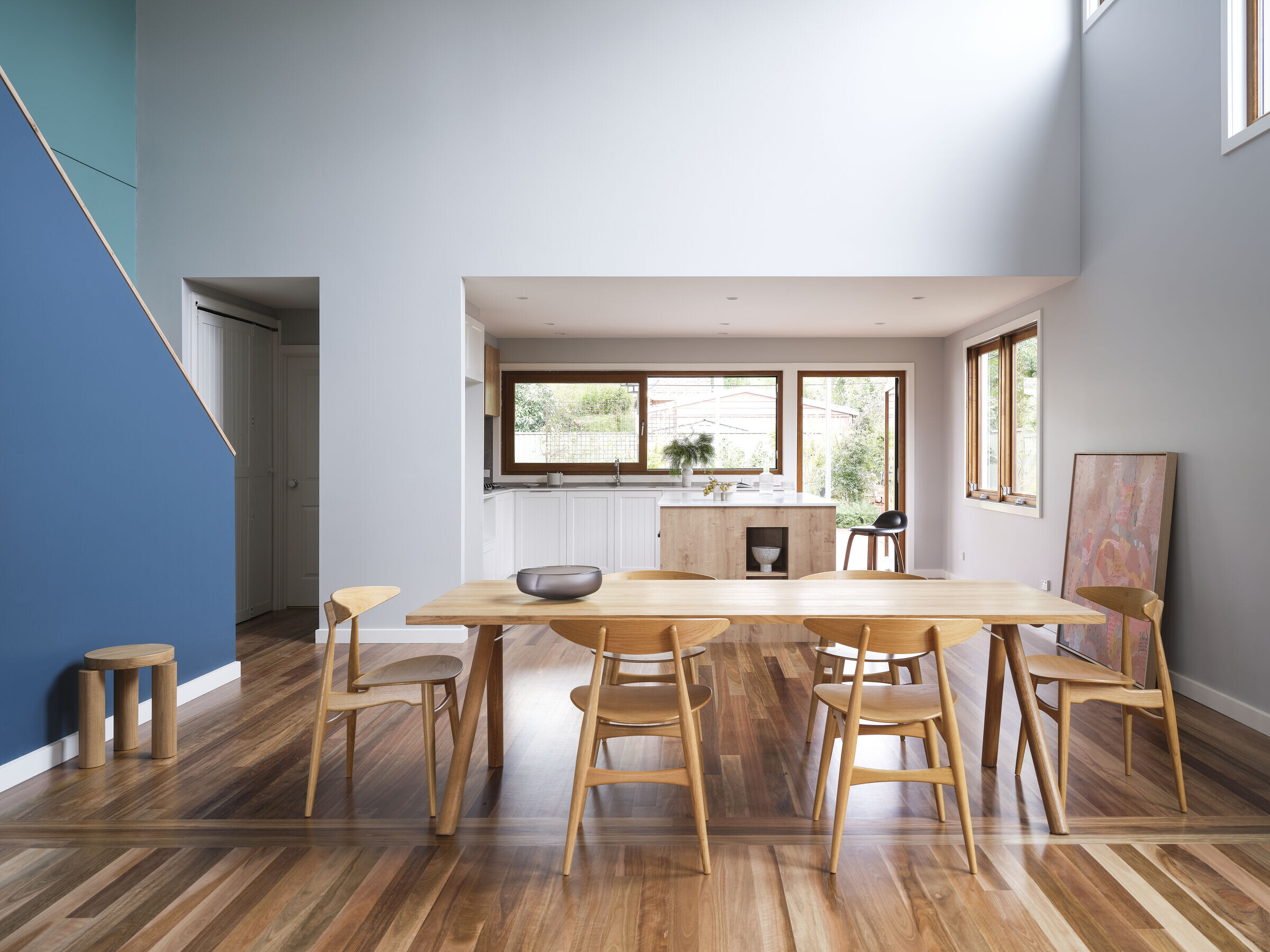 The clients wanted to get a better living area and a master suite area. It ended up including the kitchen.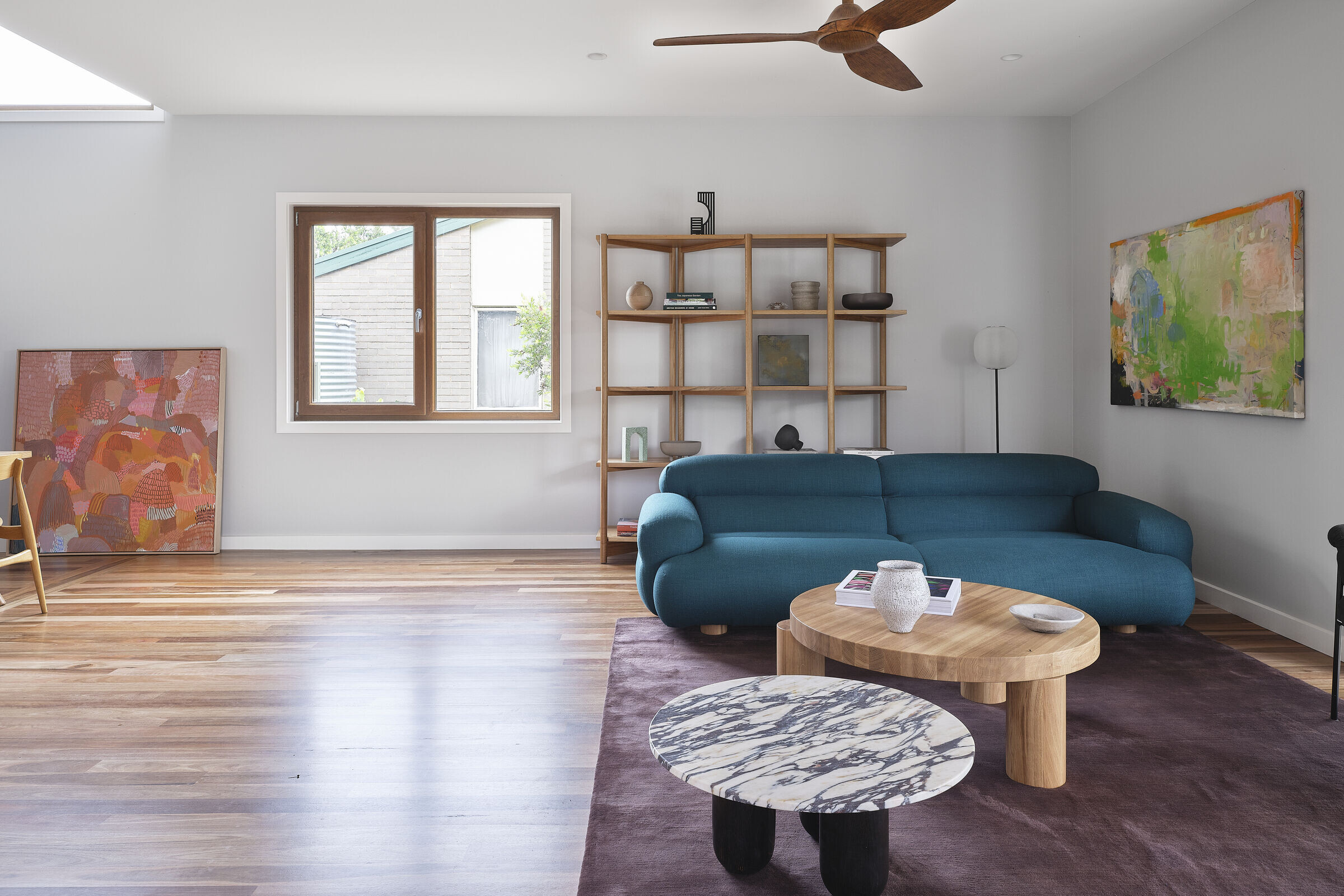 The roof was designed to connect to existing rainwater collection. Double glazed windows. Not only was the new extension fully insulated but insulation was also upgraded in the existing house.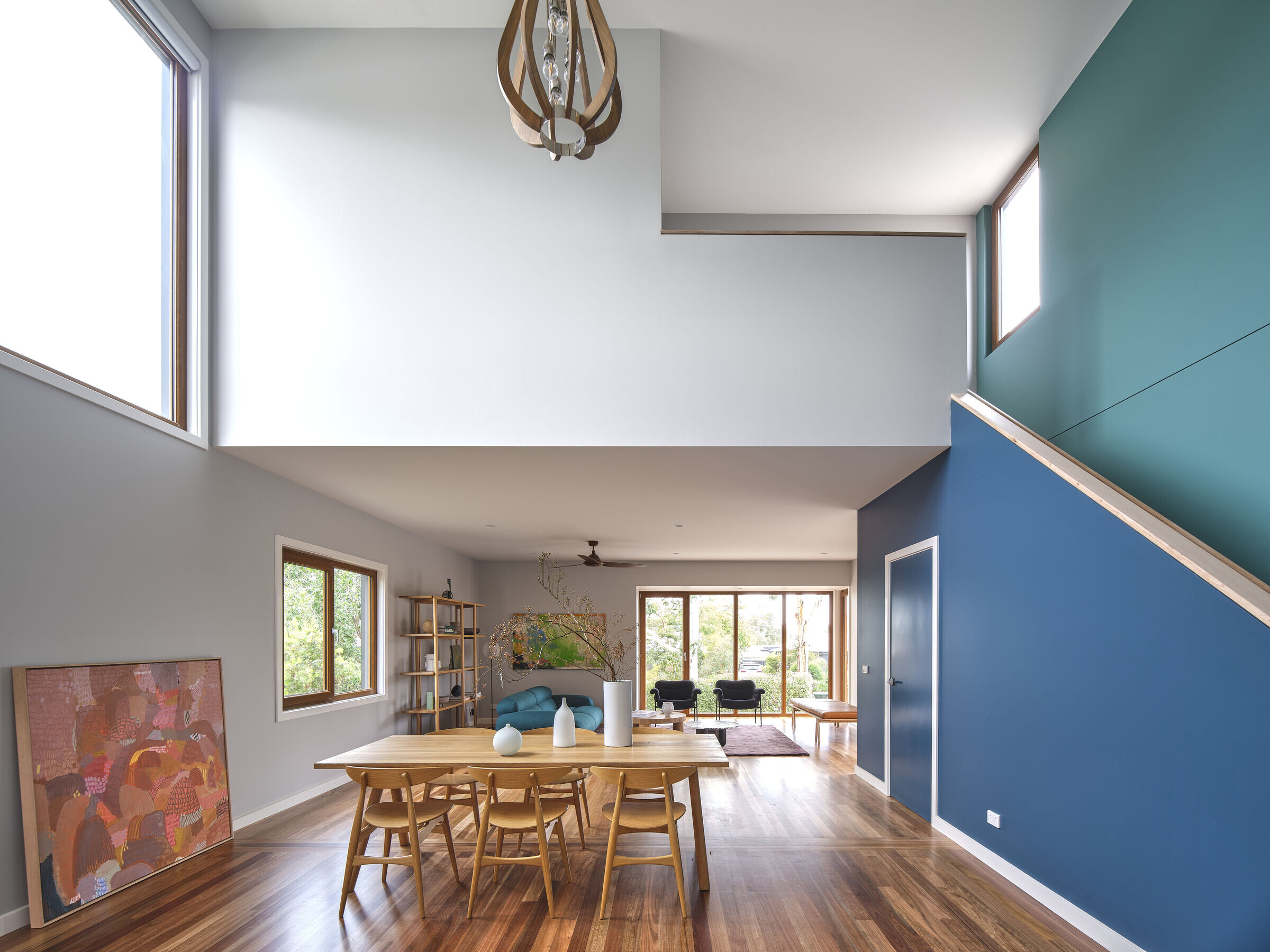 Working around the existing structure and minimizing the impact on it. The proposed new form was governed by the location of the existing structure i.e. existing walls and roofline. This organically led to the conception of double-height void in the extension so as to minimize cutting into the roof of the original structure.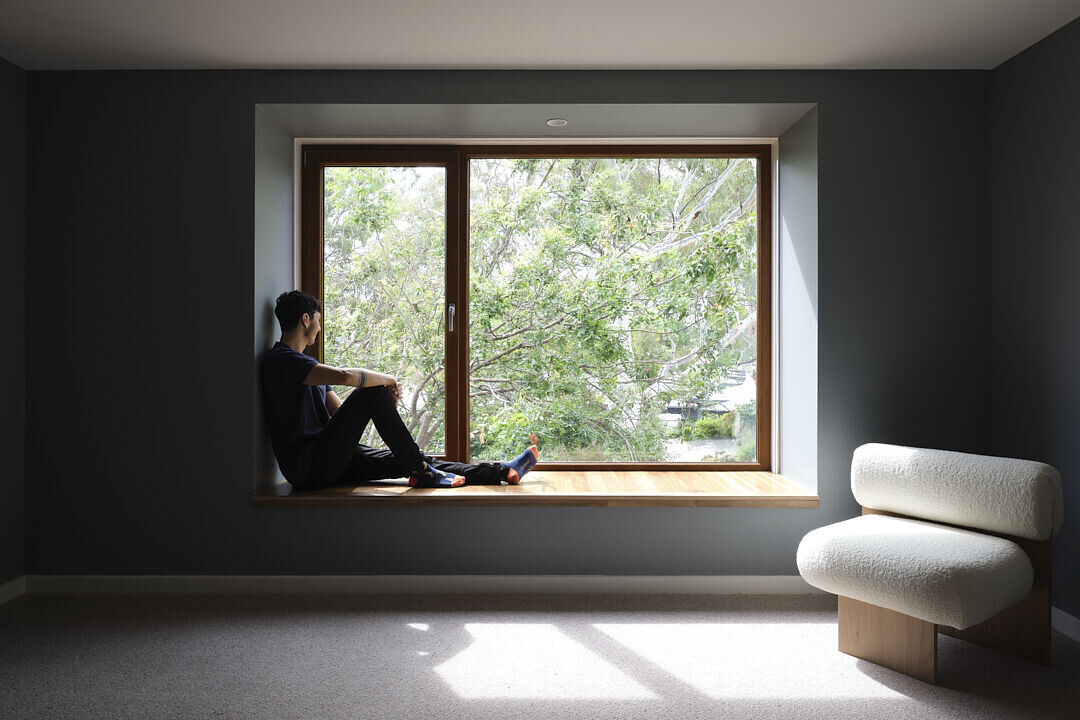 Team:
Architect: Sandbox Studio®
Builder: Taylor & Knowles
Photographer: Anne Stroud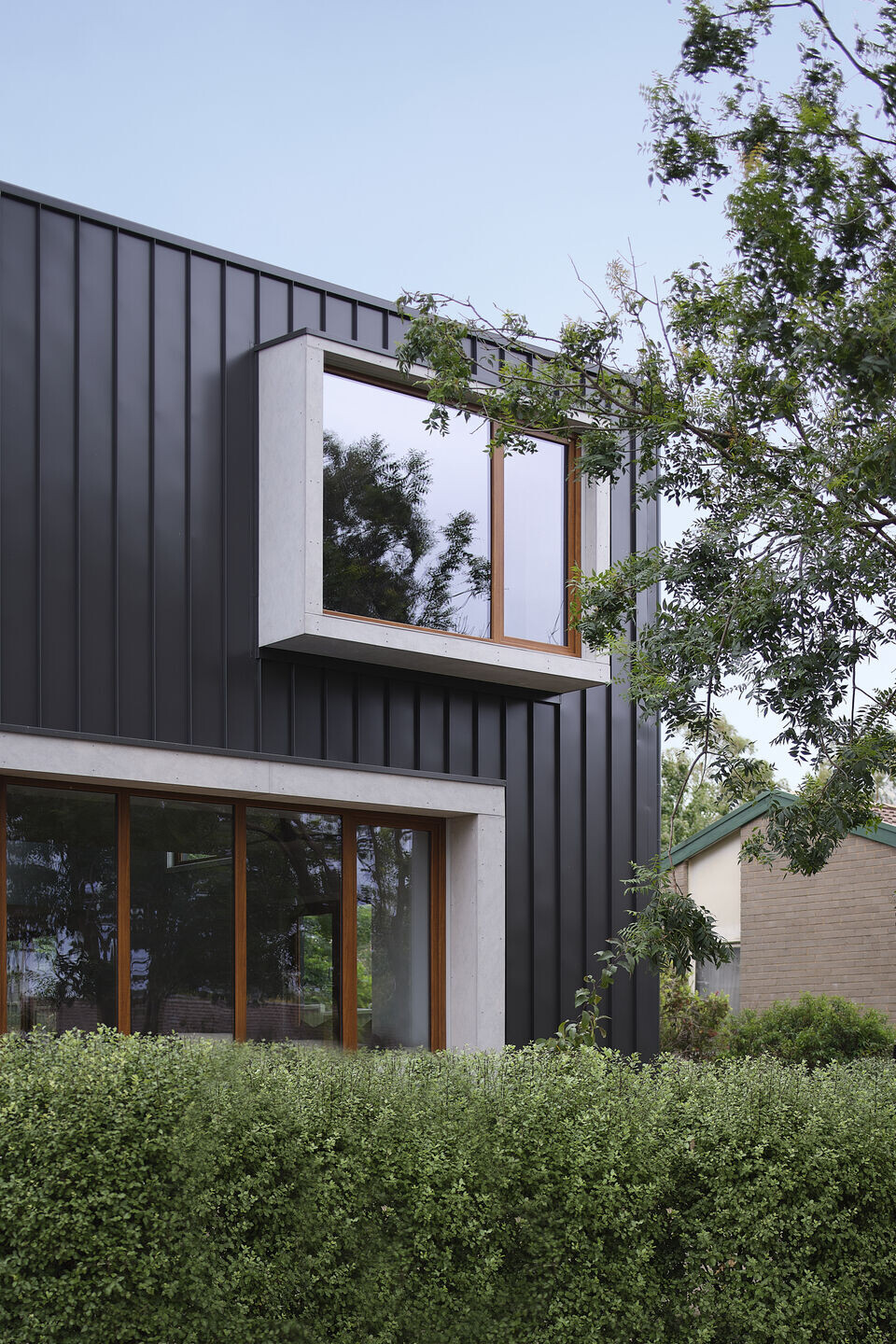 Materials used:
1) Standing Seam Metal Cladding
2) Western Red Cedar
3) PVC Windows
4) Barestone