MP VMR is an office renovation located at the ground floor of a multi-residential condominium building in the town of Mount-Royal. Originally a local SAQ store, the space offered many challenges in its footprint within the general floor plan. The numerous angles, cut-outs and central structural columns made it difficult to integrate seven private offices seamlessly. With only one glazed façade, it was important to prioritize the spaces receiving natural light.
In order to simplify the layout, the closed offices are aligned on each side of the space, creating a central corridor that follows the rooms existing deviation. Generous curves are added to the front walls to make the circulation more inviting and to soften the existing angles.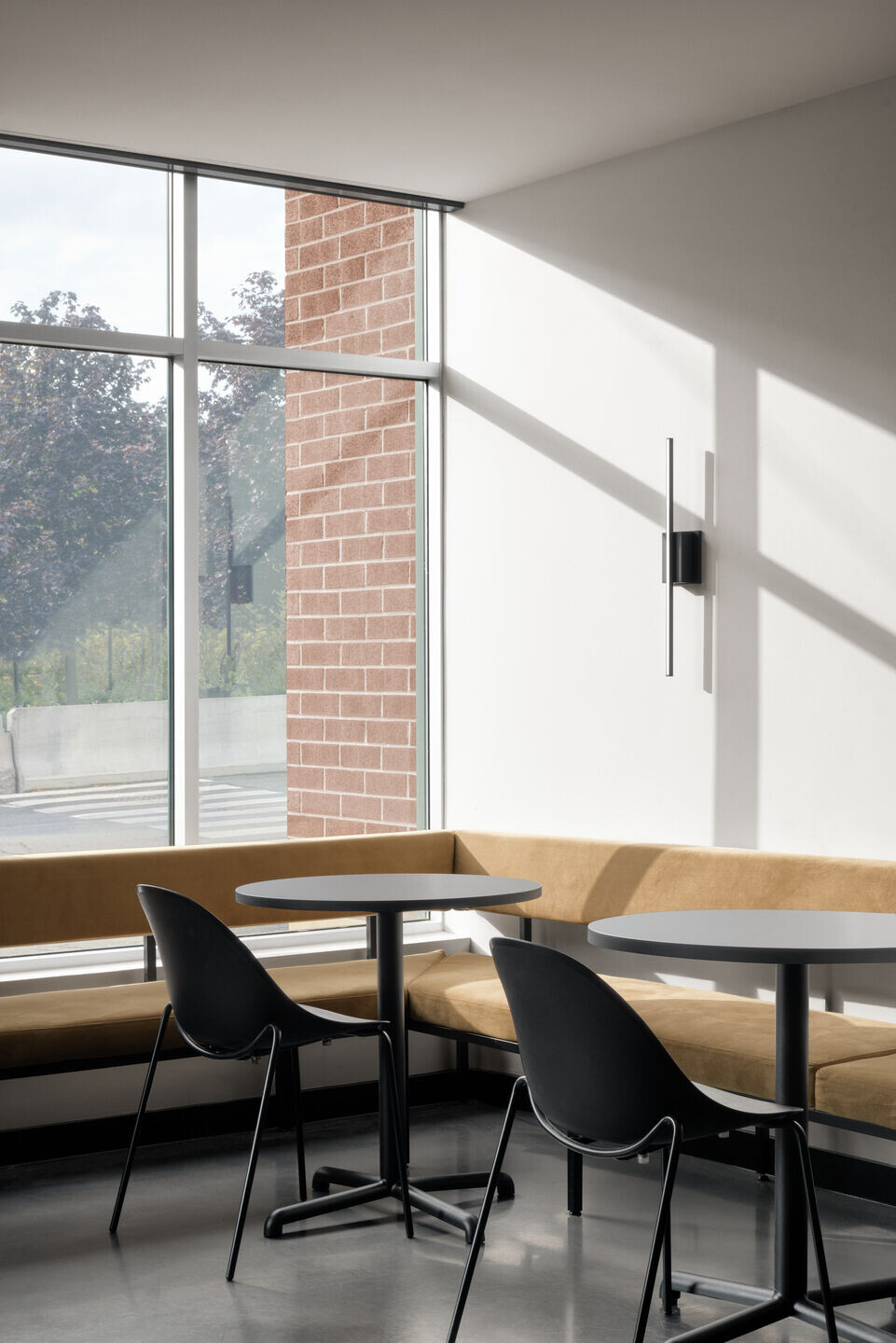 When entering from the street, you are welcomed by a reception counter, open space desks, as well as a velvet banquette for informal dining and meetings. At the front, there are three of the offices and a generously glazed conference room, each letting in the natural light passing through the open reception area. At the back are located the secondary functions such as washrooms, kitchen and storage.
The intention for the beige and black color palette was to give the mortgage brokerage a warm and sophisticated environment. At the entrance, a monolithic Nero Marquina marble counter greets visitors coming in. A dark, glossy, marble-like epoxy coats the floor, reflecting the natural light further into the space. In contrast, the walls are covered in a matte handmade cream plaster, adding warmth and depth to the large curved volumes that contain the offices.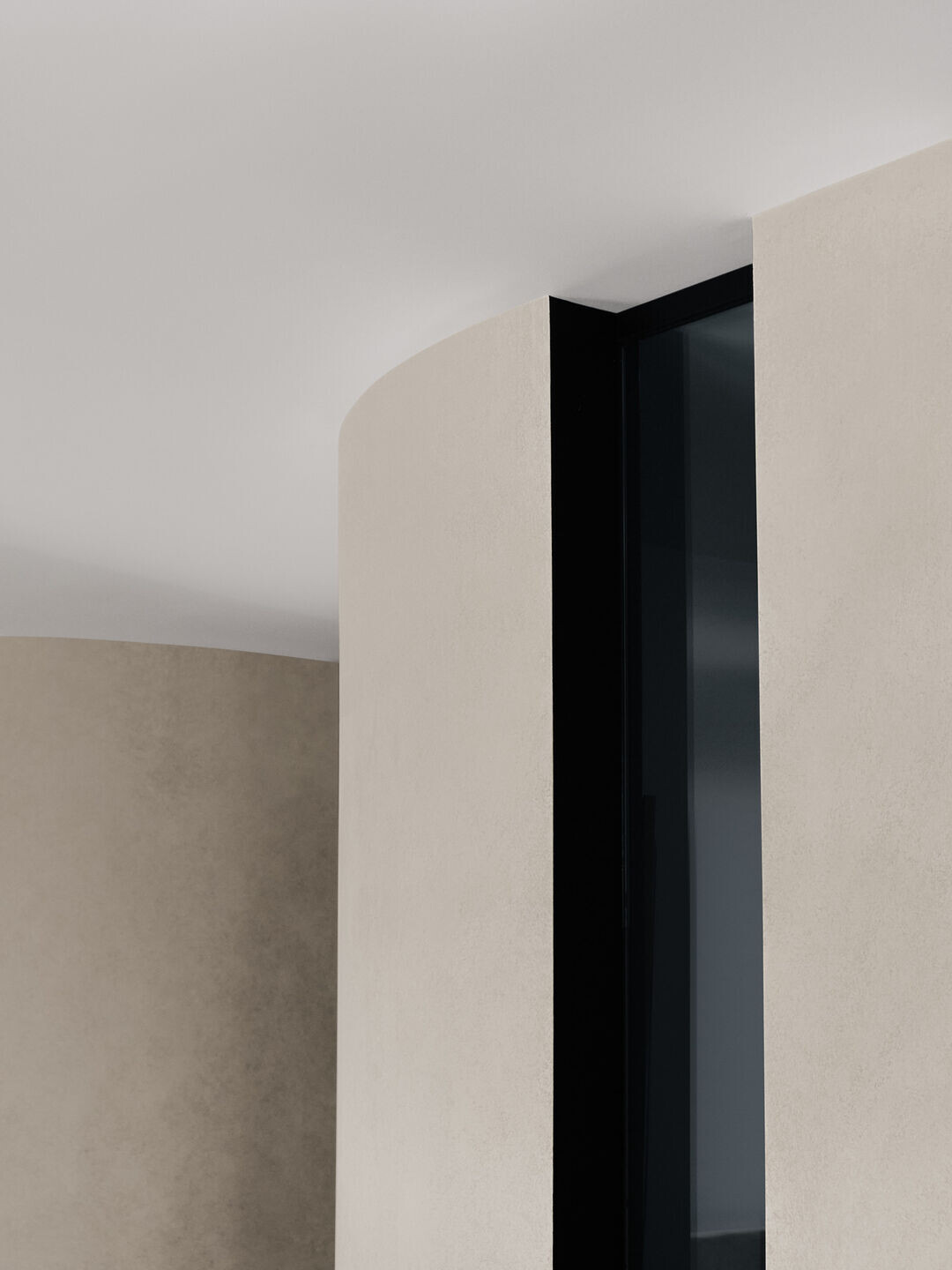 The doors and windows of the offices and conference room are full height black slits, meant to disrupt the continuous flow of the walls. Their narrow width and generous height offer privacy while still letting in the daylight. When possible, the existing concrete structural columns and walls were left exposed, providing to the earthy feel of the design.