M.R HOUSE is the result of a complex rehabilitation, built by multiple layers of different periods with a high level of details and finishes that reveal the multiplicity of its transformations over the years.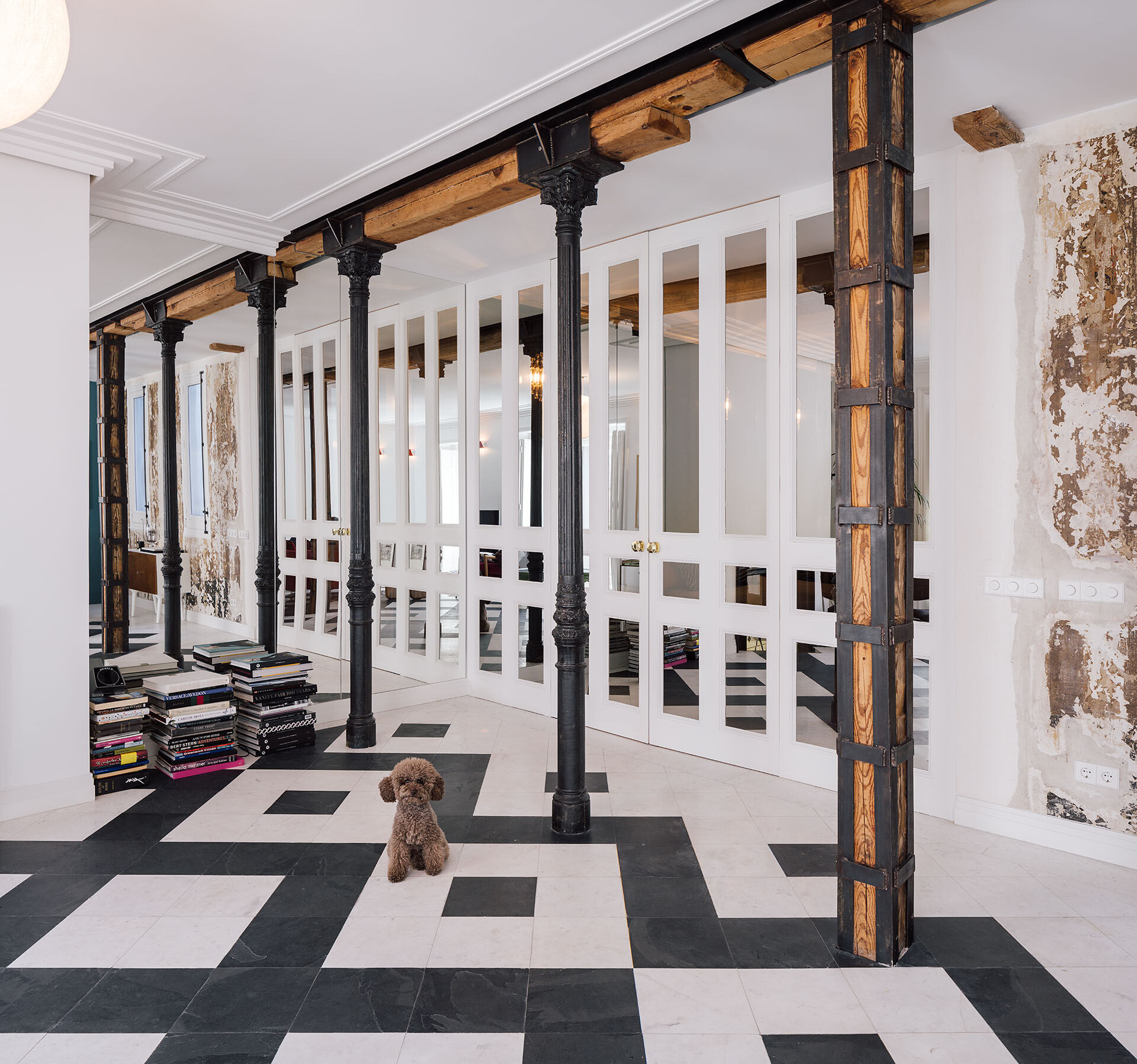 The renovation, which lasted five years and involved different project phases and necessary licenses, seeks the coexistence between the structural, spatial, and original material values of the house, and those that contemporary technology translates into domestic comforts that make the house a comfortable and more sustainable place.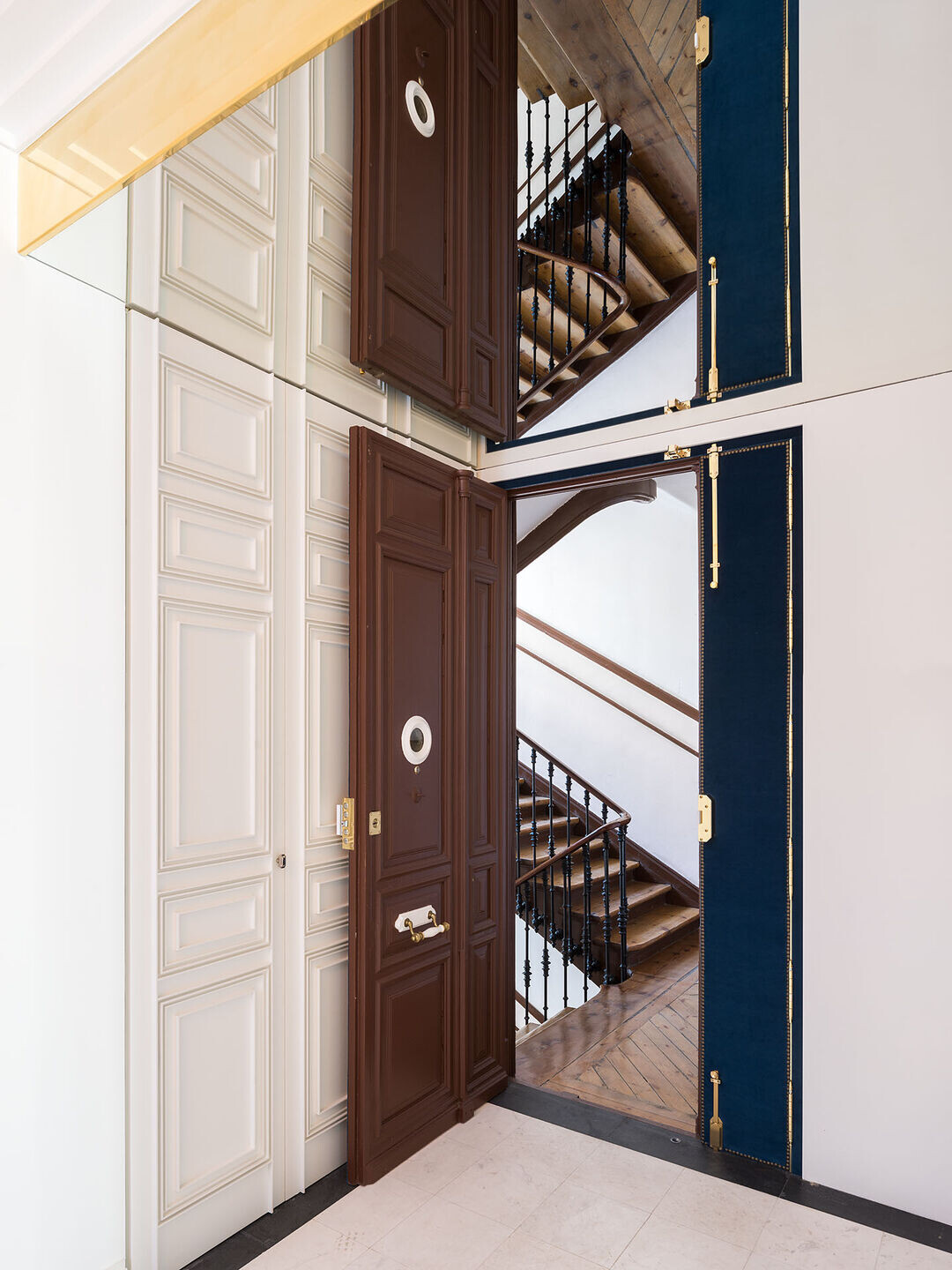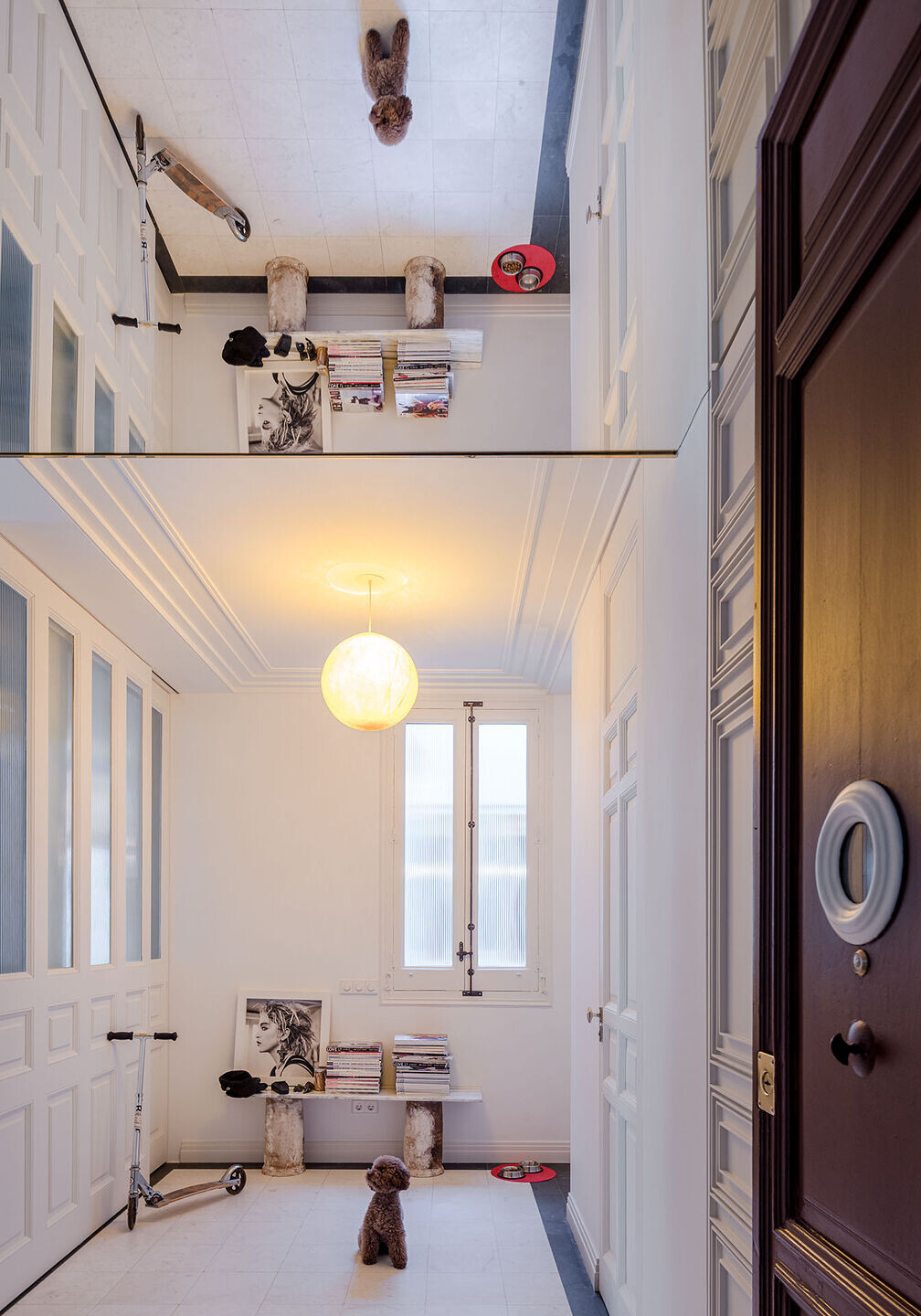 The design of the plurality of domestic spaces in the house has been carried out thanks to two distinct strategies:
One that reuses, benefits and reinterprets the most identifying elements of the house, such as the 22 existing doors, or the 955 slate and marble tiles present in the original pavements, which are classified as inventory. The second strategy seeks to carry out spatial operations of great depth in accordance with contemporary lifestyles, such as establishing continuous and fluid connections between all the rooms of the house thanks to the demolition of partitions and the atomization of certain pieces.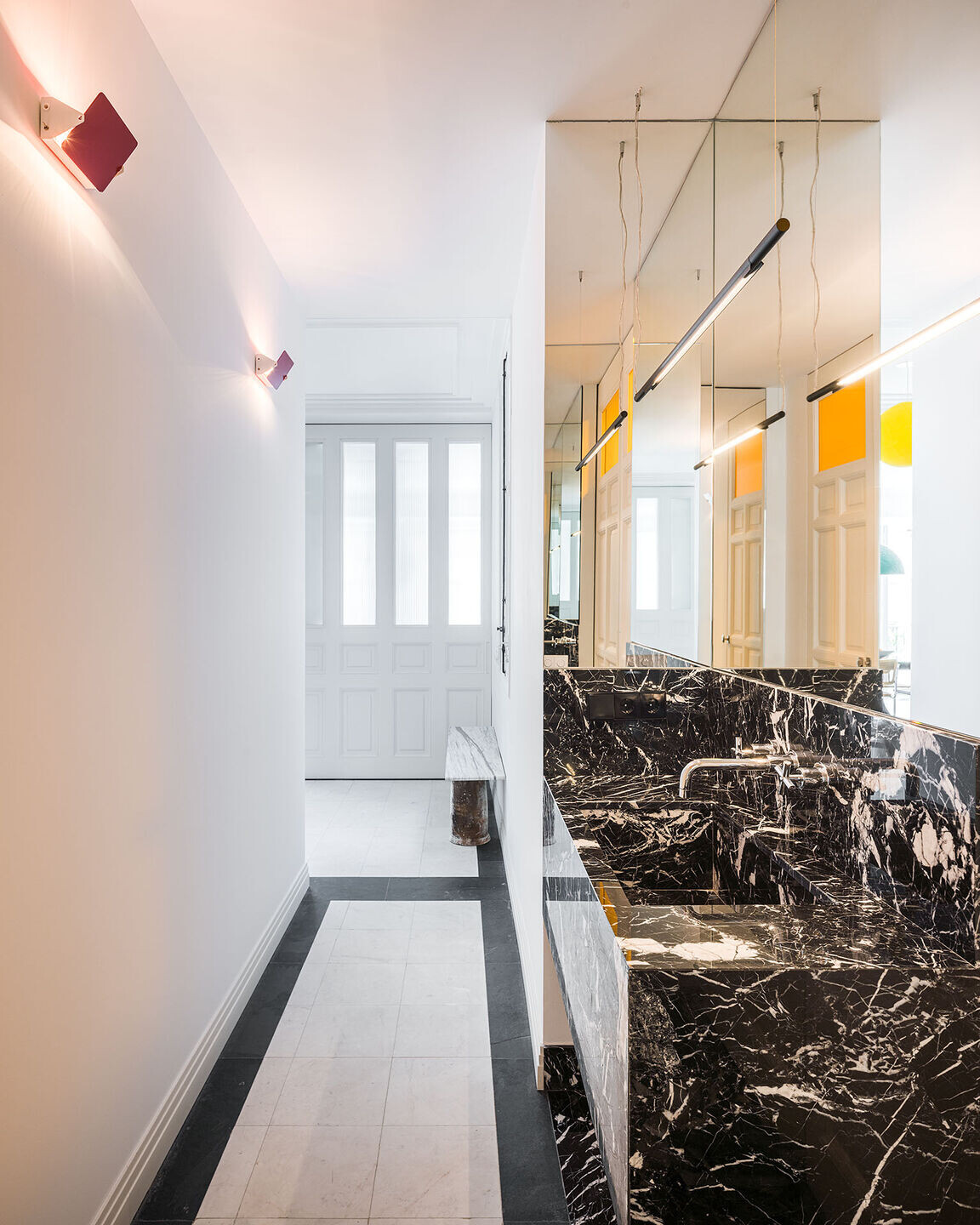 A journey through time, a meticulous work of material and spatial archeology, in which the artisanal processes are vindicated, that dives into a past in which elements of the future have been introduced to live a present that retains that energy that so excited us on the first day.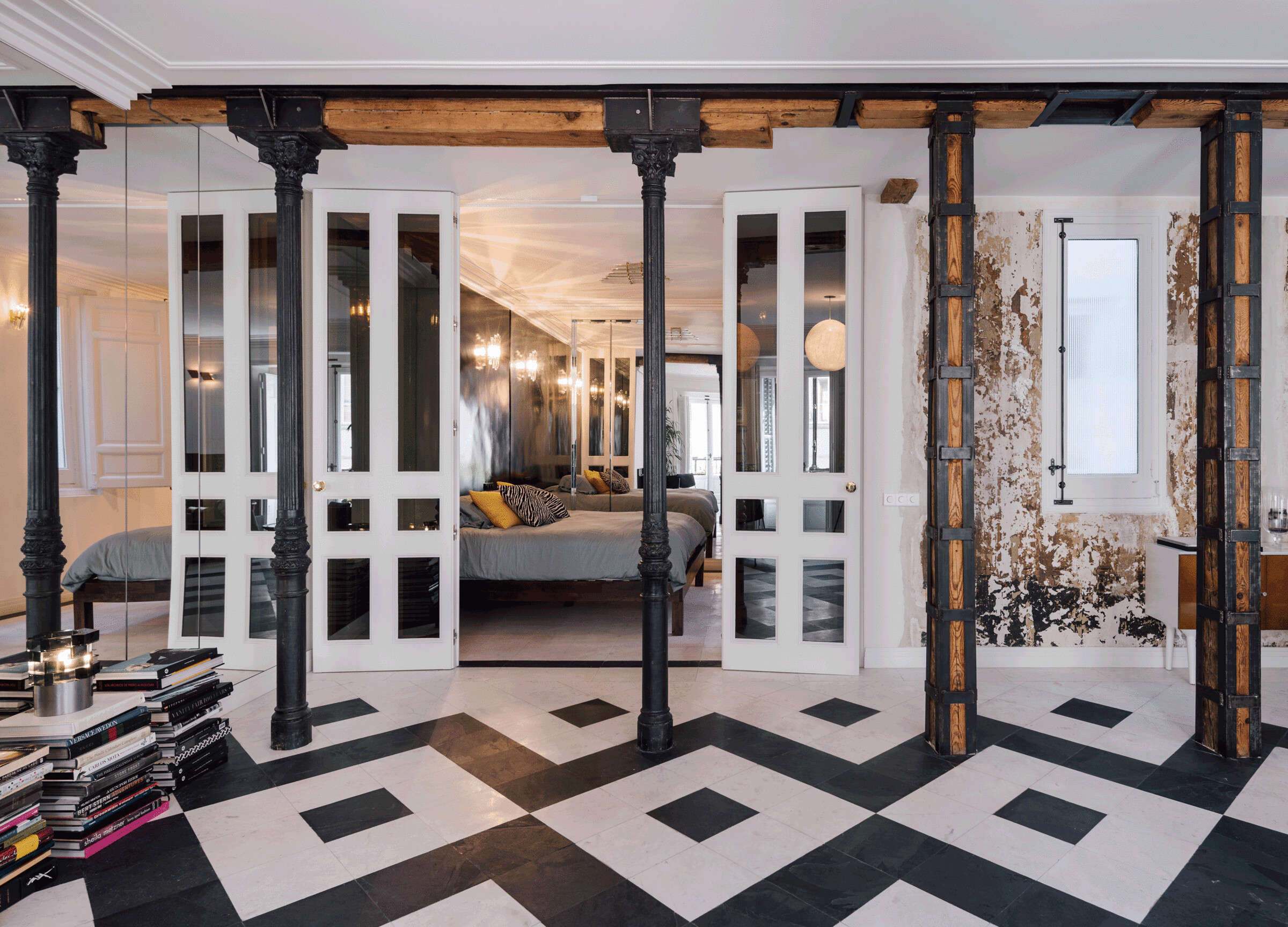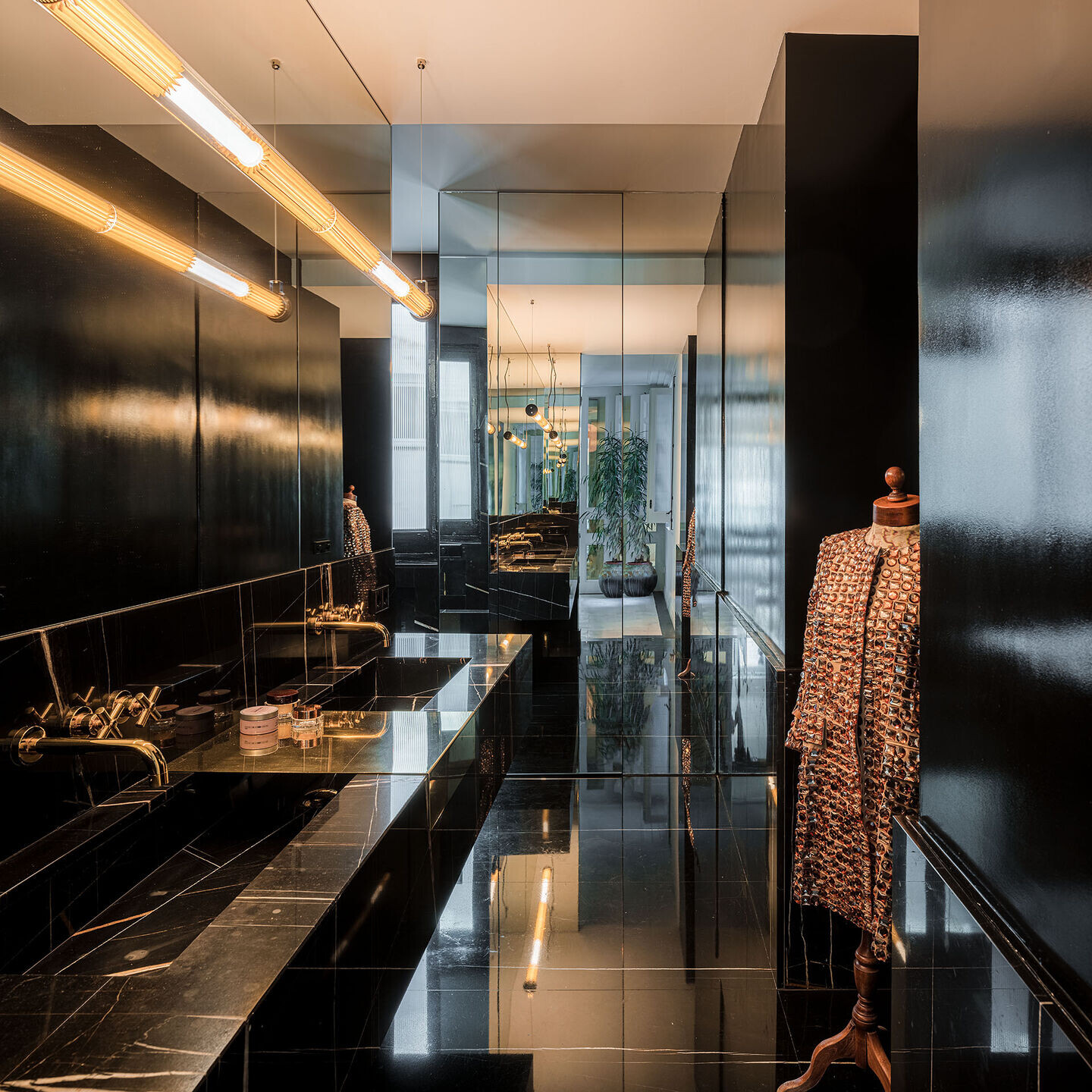 CREDITS
Location: Madrid, Spain
Year: 2021
Built area: 175 m2
Client: Private
Architecture: gon (Gonzalo Pardo) + Ana Torres
Team: Alejandro Sánchez, Carol Linares, María Cecilia Cordero, Iván Rando, Celia Urbano, Kostís Toulgaridis, Cristina Ramírez
Construction: Proiescon s.l.
Kitchen: Vonna Estudio
Carpentry: Alma Ebanistería
Flooring: Cantera Viva s.l.
Moldings: Orac Decor
Taps: Cristina Rubinetterie
Lighting: Oliva Iluminación s.a
Photography: Imagen Subliminal (Miguel de Guzmán + Rocío Romero)