What was the brief?
Our interests were piqued when a client approached our practice wanting to explore the potential for how a 120m2, 1960s mid-century apartment could be reworked to support their current aesthetic, serving as an innercity alternative to their previous substantial family home. This renovation of an 80-year-old modernist apartment was for a couple who believed that with the right design they could replace their beautifully appointed family residence with a lifestyle less reliant on cars in an area walking distance to work, having a smaller carbon footprint. Their brief called for a feeling of spaciousness and uncompromised quality.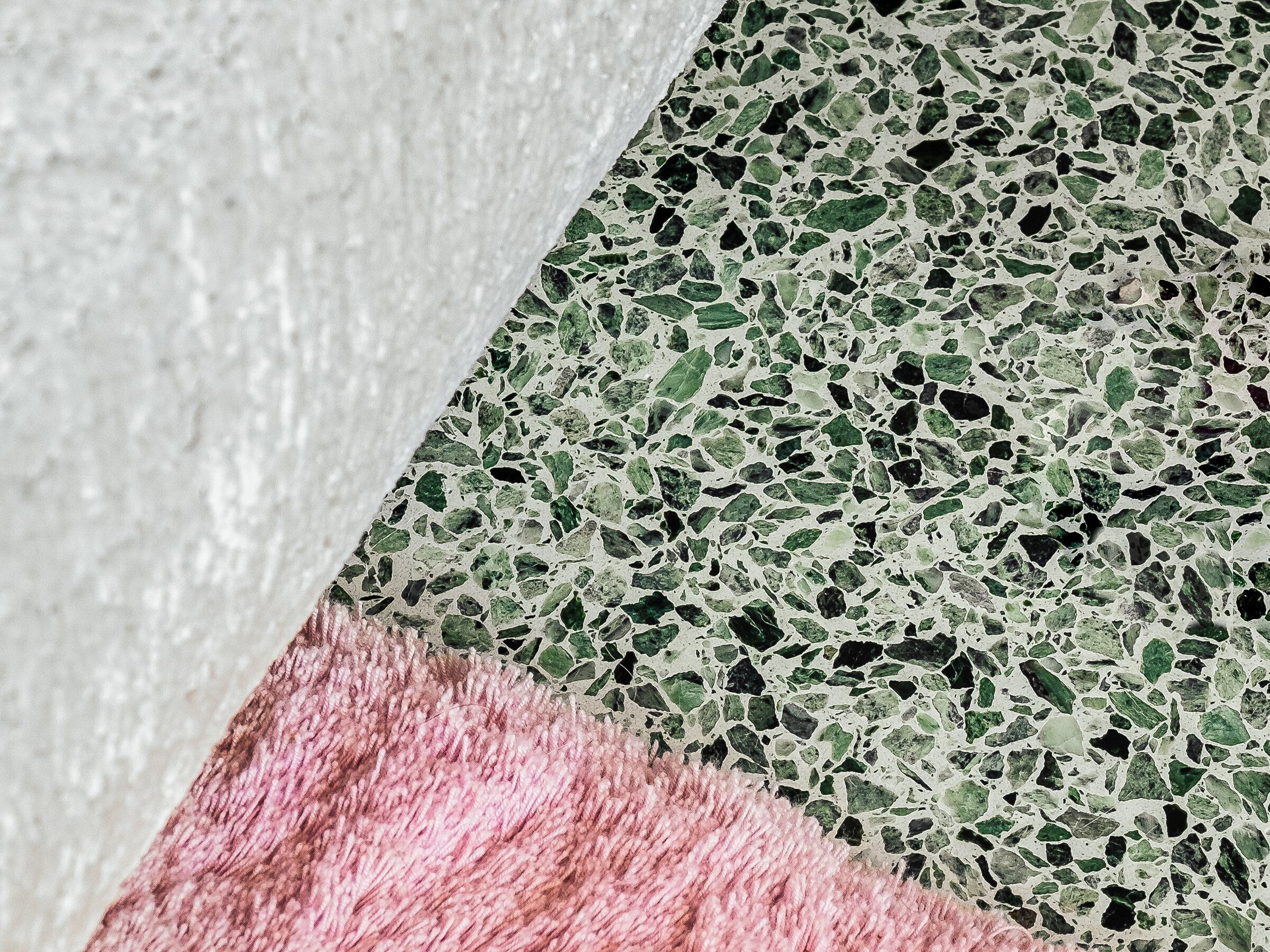 The existing three bedrooms were reconfigured to a single bedroom residence, large enough to incorporate their baby grand piano. The kitchen was separated from the living room, allowing the living space to accommodate 8 dinner guests with room for their 3-meter Edra sofa. With obvious egress and access issues for construction, these works would not have been viable if resale was a consideration. Due to the smaller scale of the project, certain material selections became viable: terrazzo tiles throughout the living areas, handmade silk carpets made for the bedroom and study, brass used on skirting and bookshelves along with felt to line the furniture style joinery fronts. The tiles and sink were also custom made from specially selected granite. These items combine to create an interior which illustrate how size is not the determining factor of a quality living experience.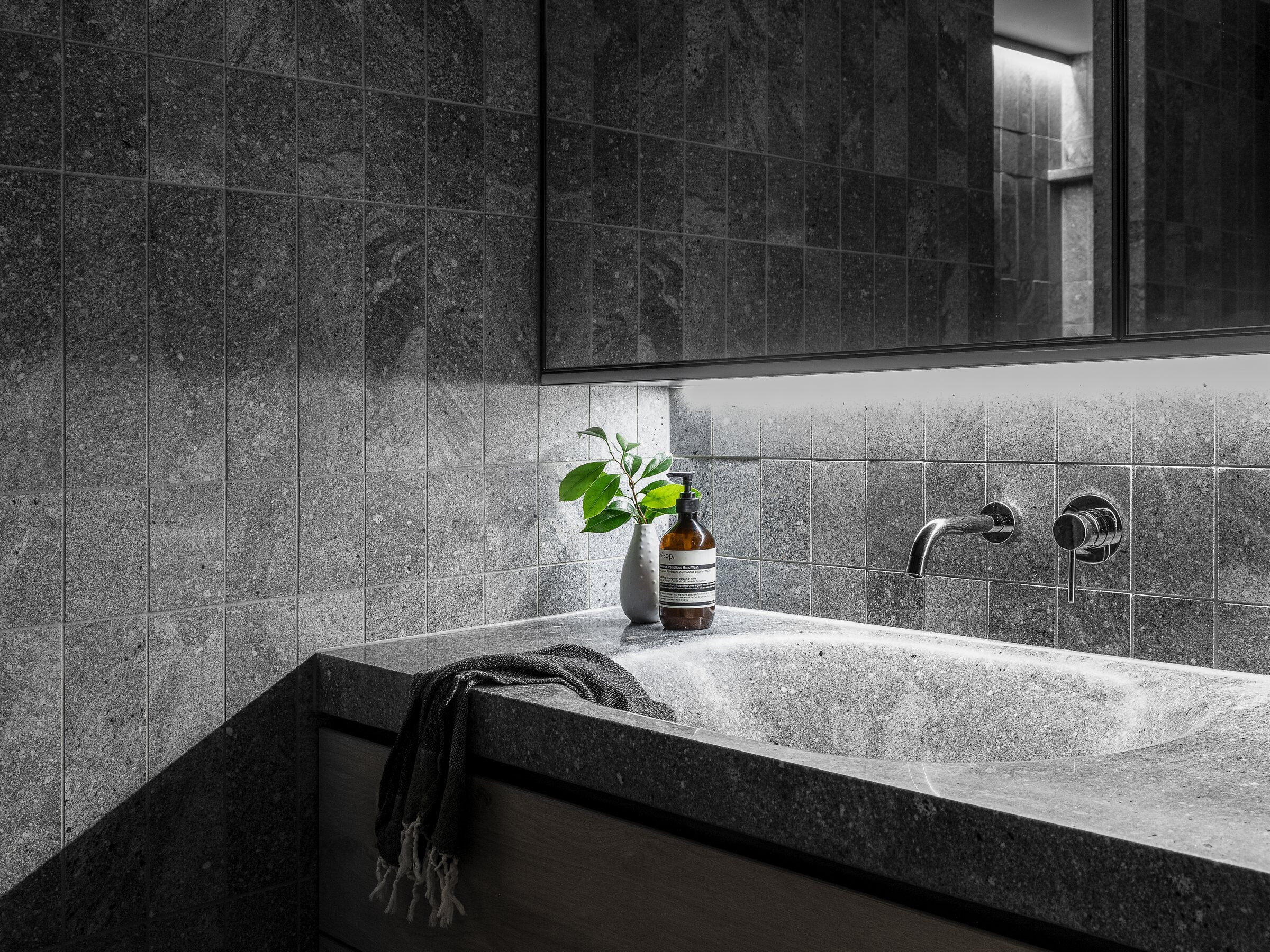 Our Orrong Road commission is an example of how existing older buildings can be reinterpreted for a new generation of people wanting to live with a smaller footprint while not compromising on quality. This project is not so much about cost, which is usually an inhibiting factor, but the 'European ideal' that something can be created that defies the need to be changed. Somewhere that can be lived in permanently, in contrast to our society's fascination with turning things over and regularly upgrading.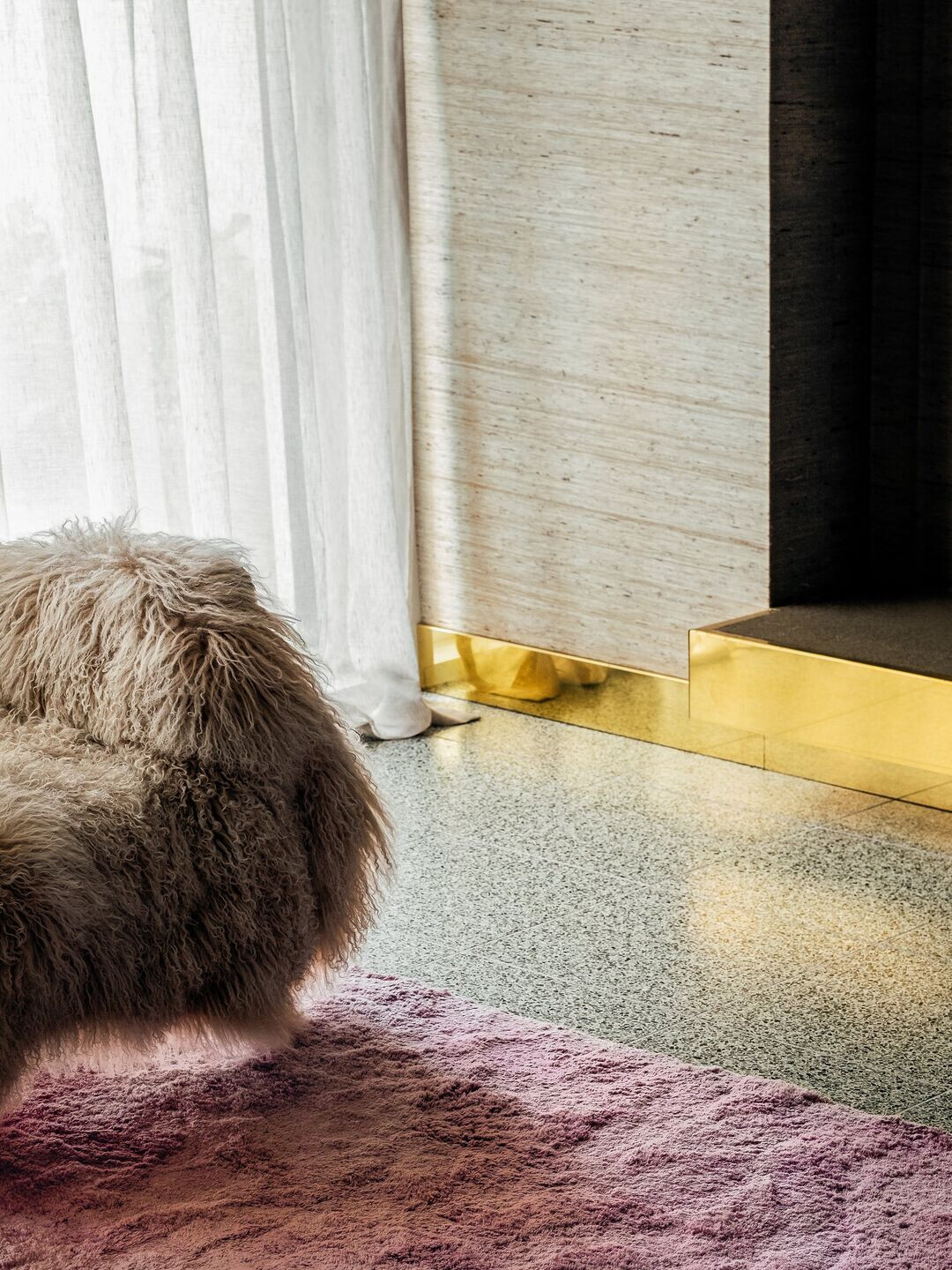 The materiality is intense and uncompromised. Everything has been considered with functionality looked at, hand in hand with design. In this instance the notion of 'less is more' is more about the use of space rather than the appointment of it.
This project's success is that it has been designed to have a feeling of generosity and space despite its small footprint. The concept of the reduction of room numbers and the excesses of a large family residence were discussed throughout the design process where the end result was distilled to what was 'actually' needed rather than what was 'assumed' to be needed. While the interior has been brought up to a new build standard thermally and acoustically with every function optimised, the end result is not so much on trend as it is a special 'oddity' that hopefully justifies itself.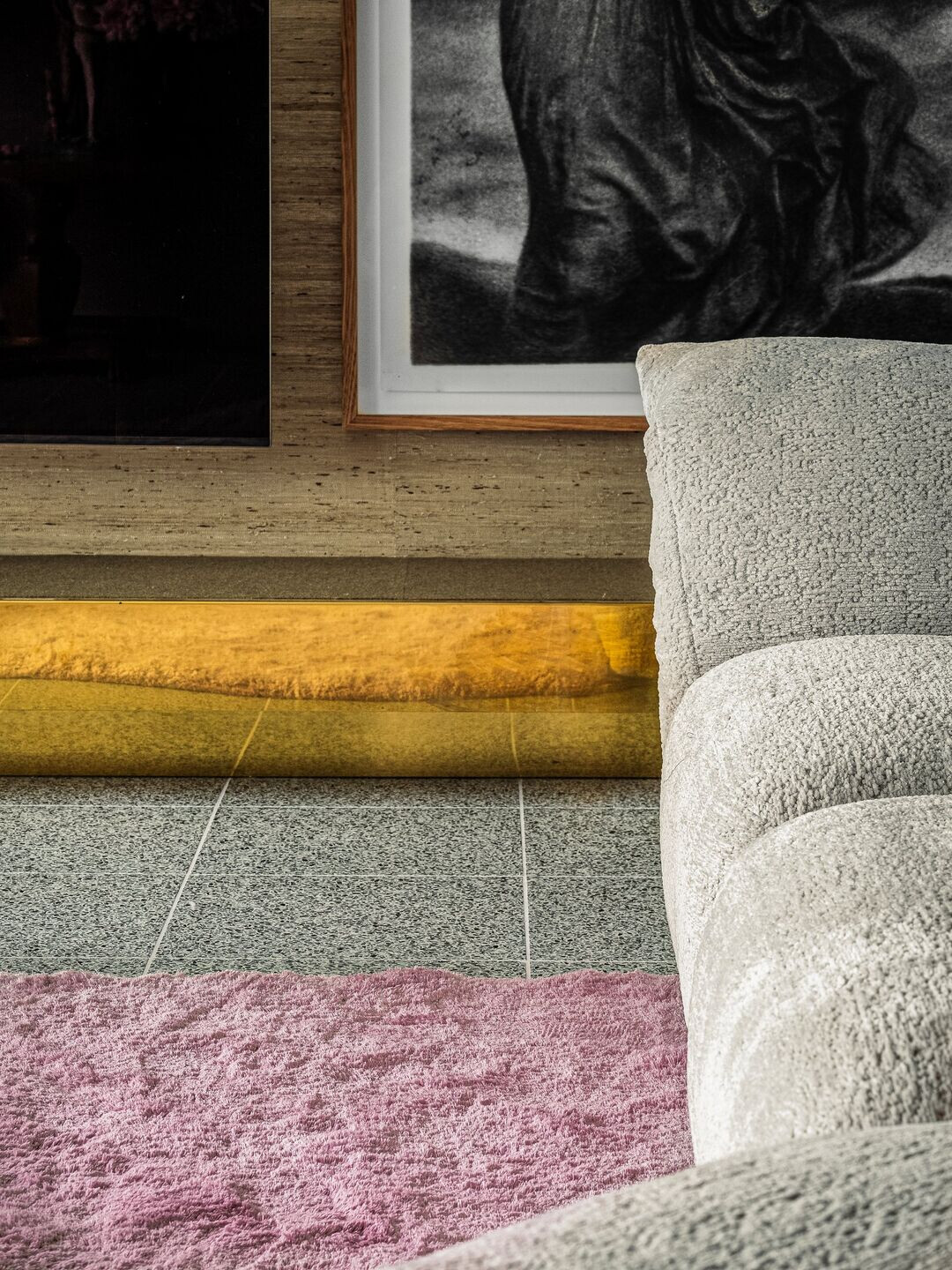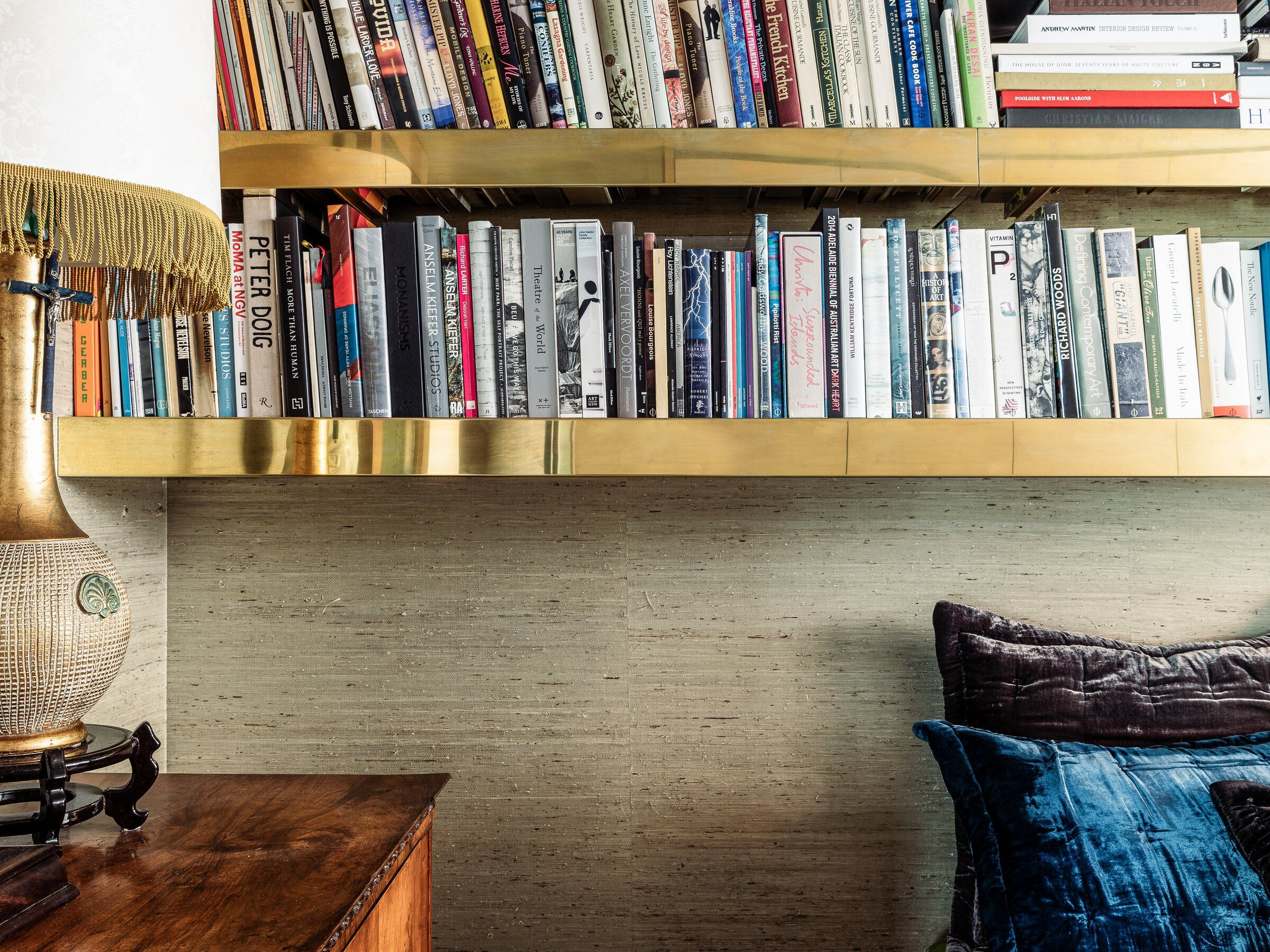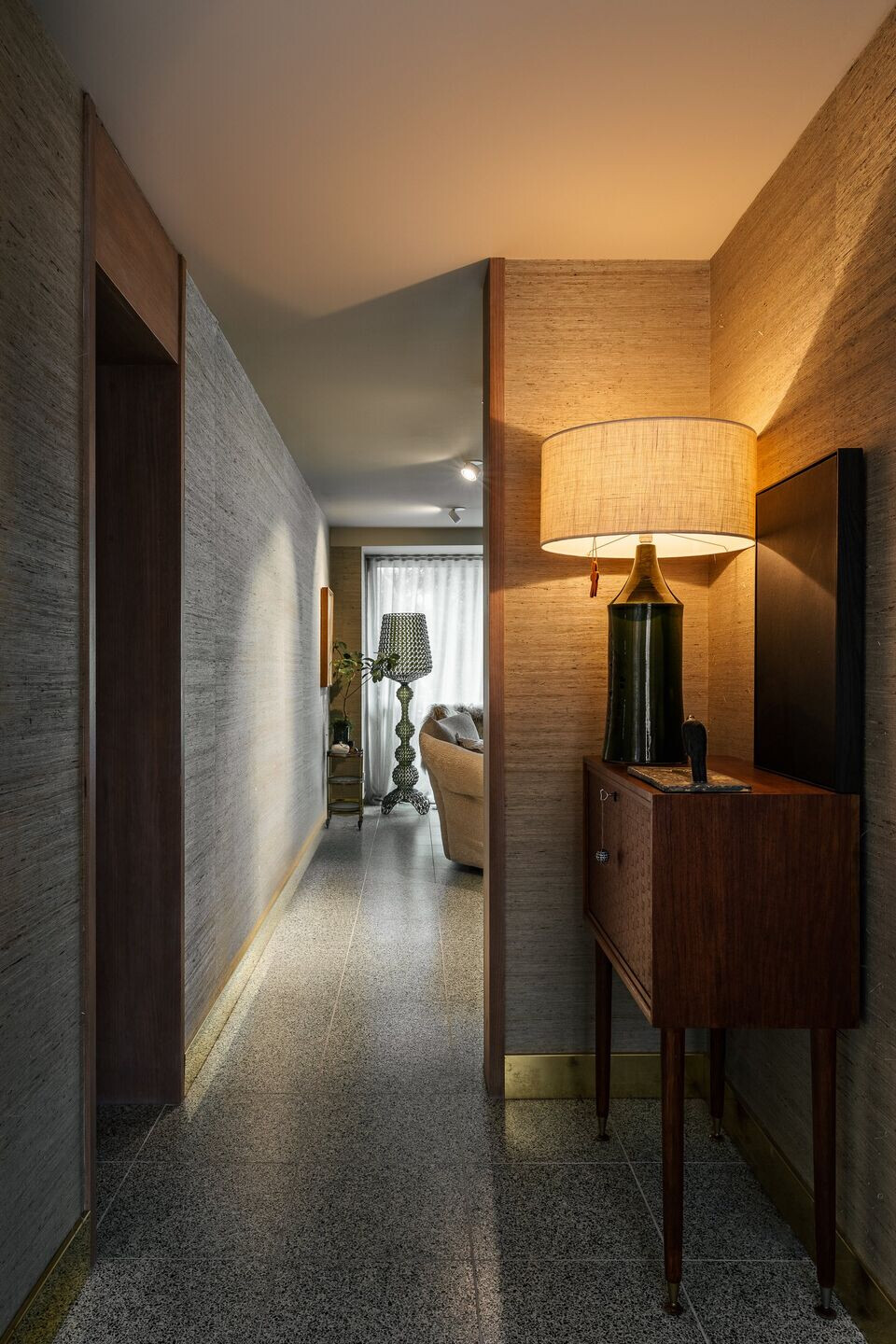 Material Used :
1. Flooring: Terrazzo Tiles from Signorino Tiles
2. Doors: Custom Stained American Oak Doors
3. Windows: Commercial Aluminium Windows by Allseasons Wndows
4. Interior lighting: Est Lighting, Kartell Floor Lamp
5. Interior furniture: Edra Sofa, Re-upholstered Vintage Armchairs