Outhouse is a purpose designed, highly sustainable site-specific live work home for two artists, constructed as a replacement dwelling in a remote location within the Forest of Dean. The site lies in a sensitive rural location and comprises 4 acres on a south facing gently sloping, wooded hillside.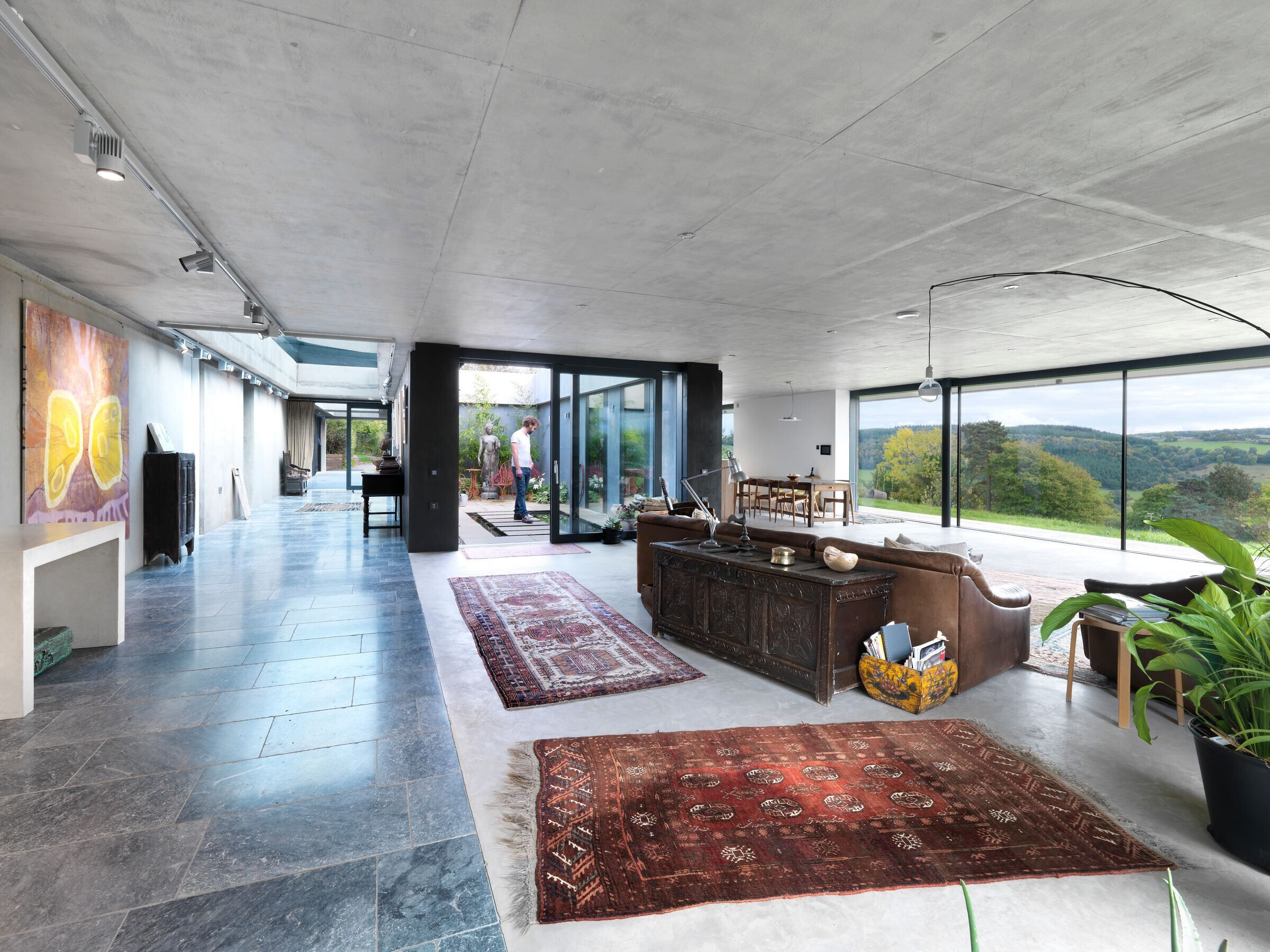 Commissioned in 2010, our clients sought an environmentally responsible, lifetime and inspiring home. The building was to be contemporary and to respond sensitively and yet positively to the site, creating a timeless, quality architectural solution that would contribute both to the immediate locality and to the wider rural area in general.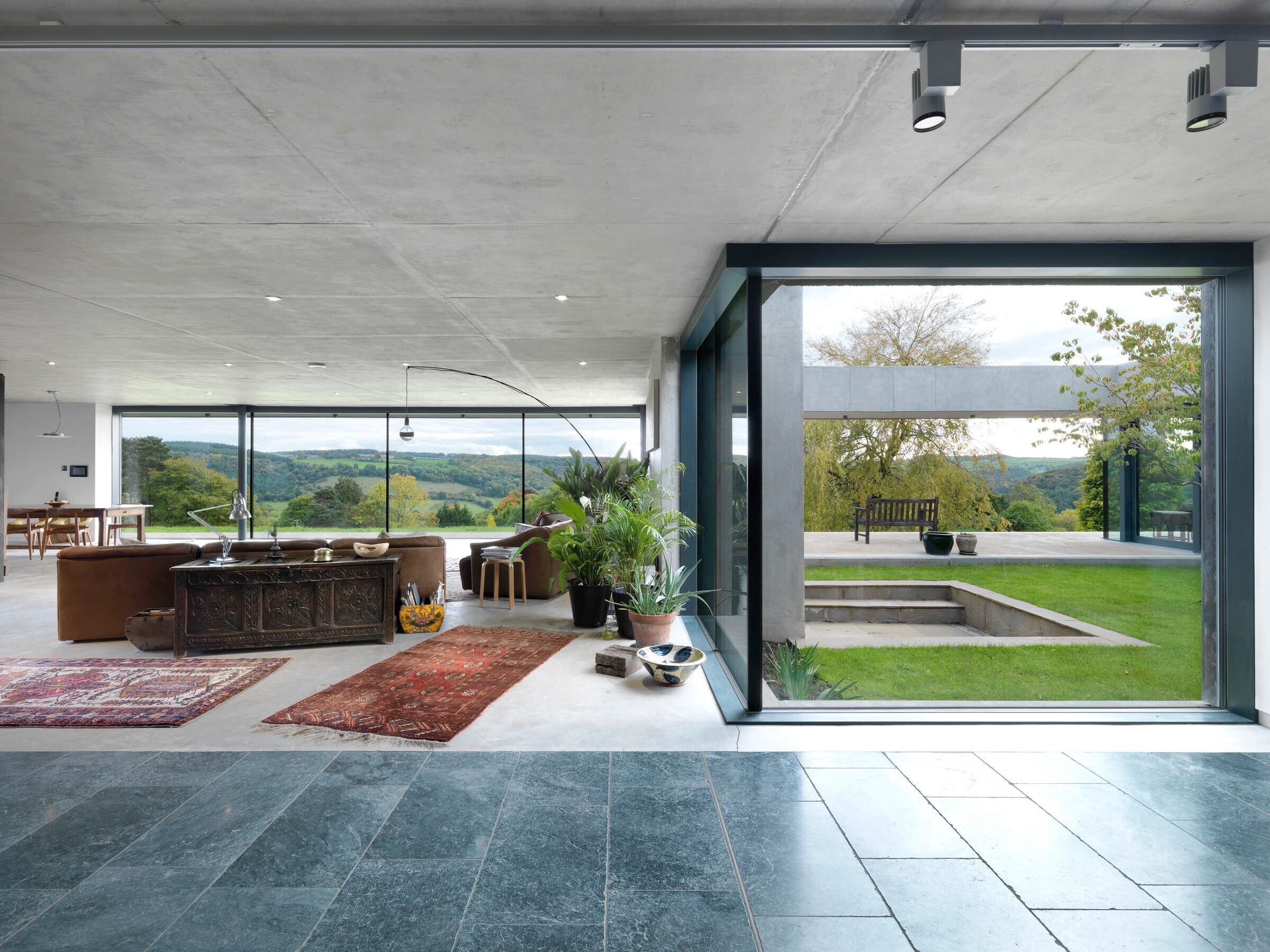 From the outset the surrounding natural environment provided the primary source of inspiration for the proposals. The form of the building is derived from the landscape (the slope, trees, levels and the views) and from the site history. The single storey low lying replacement dwelling is embedded into the site, cut into the slope of the hillside and buried to create an earth shelter which is integrated into the landscape.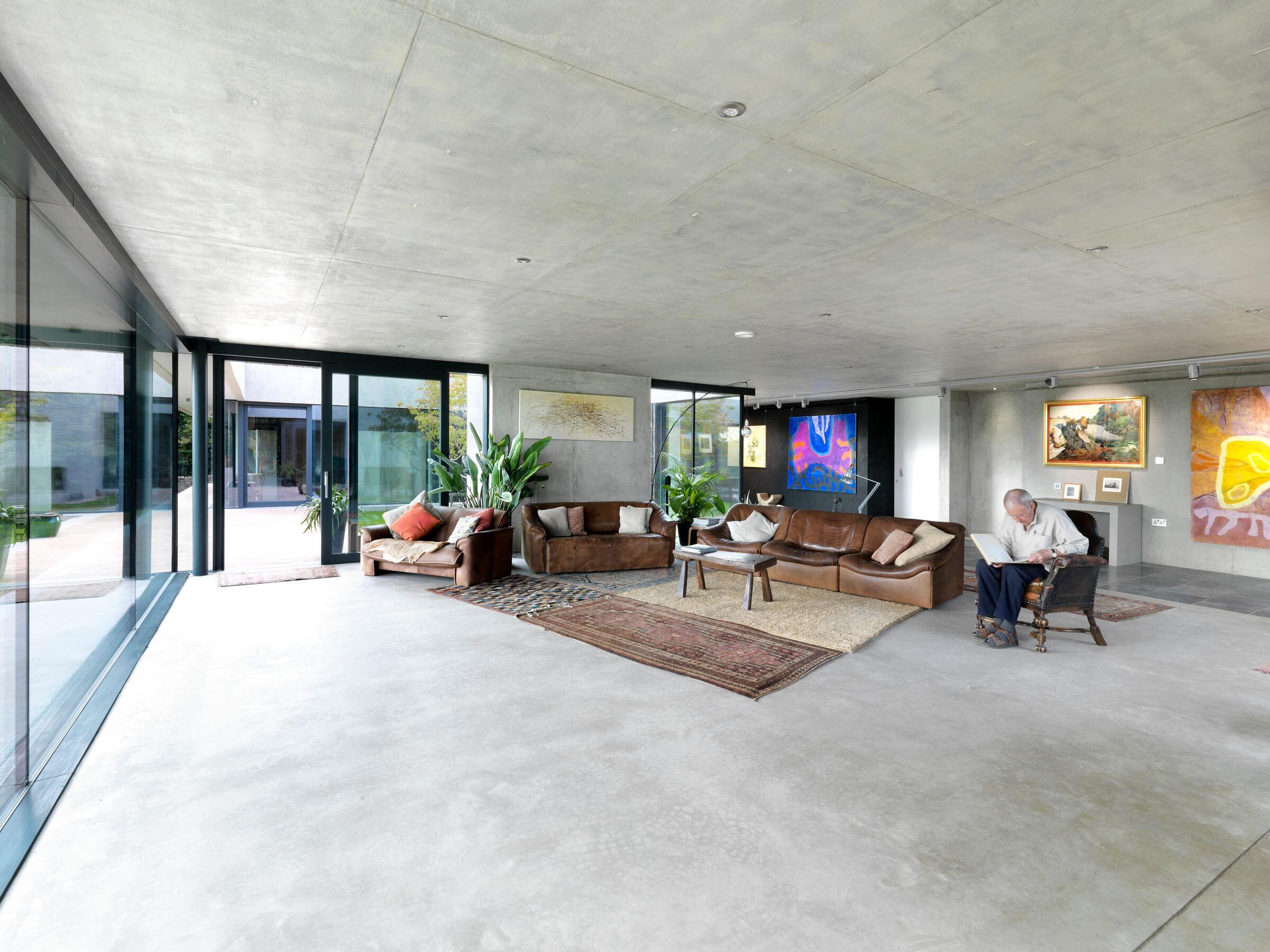 The building layout is organised around a series of external courtyards which 'trace' the footprints of the three buildings formerly on the site which have been conserved and converted in the new dwelling from 'inside' to 'outside' spaces, hence its working title 'Inside Outside House'. Each courtyard provides a welcome, sheltered space and along with a series of roof lights allows light and air to penetrate deep into the floor plan.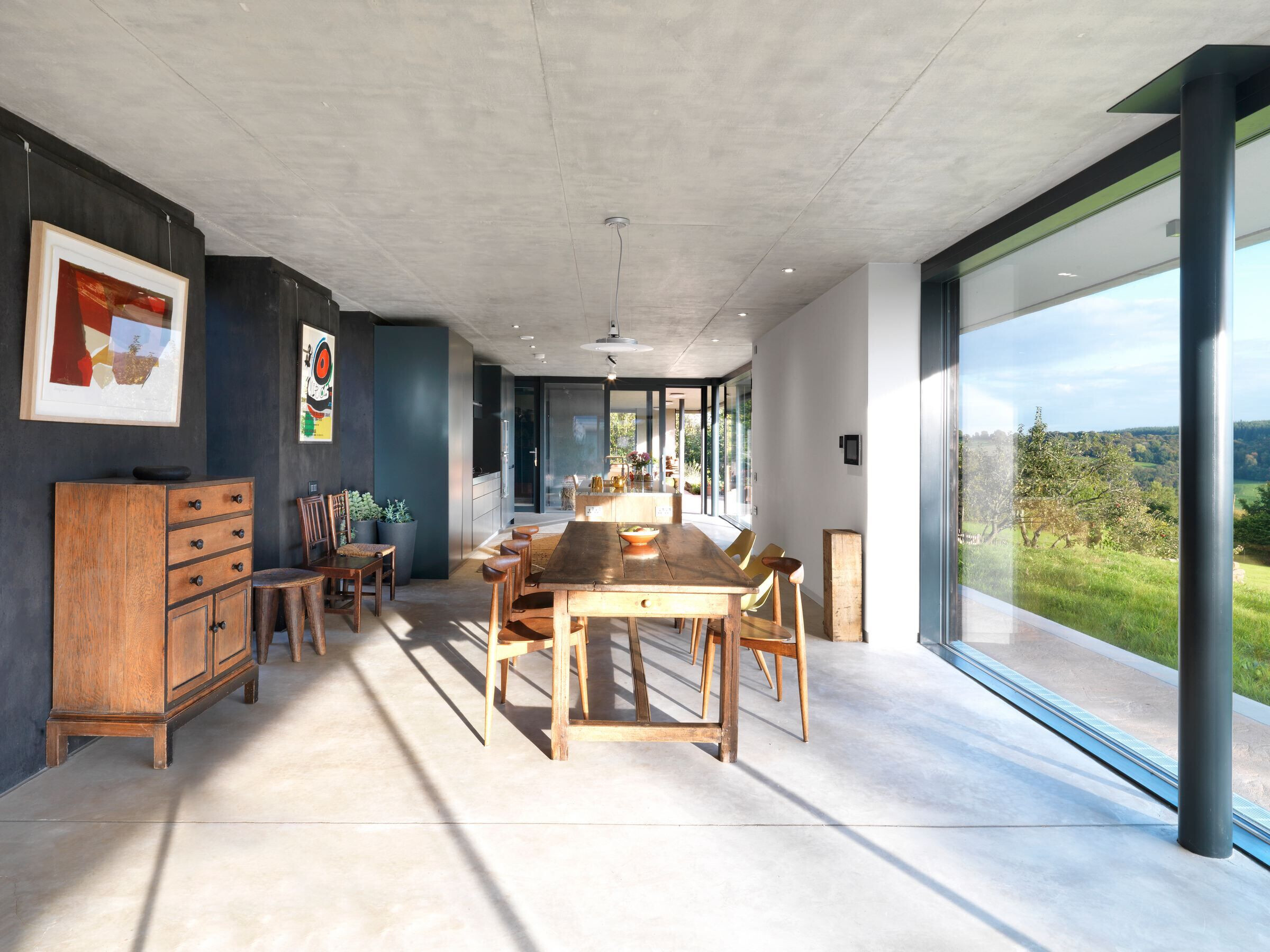 A gallery runs from east to west dividing the live from the work, allowing a degree of separation and privacy to the north lit buried artists' studios. The building is a sensitive albeit pure architectural form, barely visible between the hedgerows that line the entrance track, hidden from view from the north and concealed within the existing site plateau and topography. Whilst the footprint of the new dwelling is significantly increased, its visual impact is considerably reduced.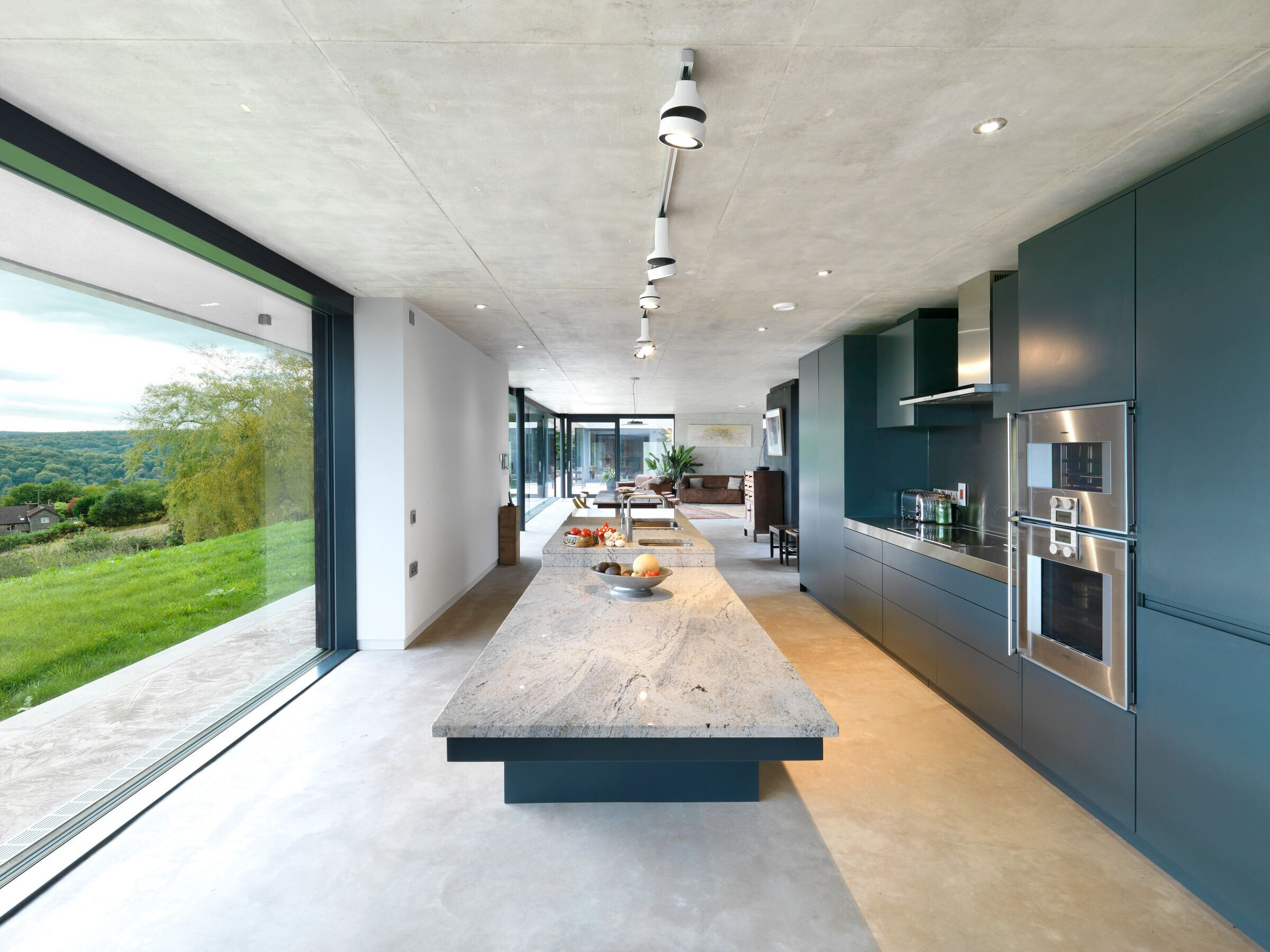 From the bespoke height work tops and cast-in concrete recess for picture hanging to the series of spaces for art making and sculpture, this is a home designed to enrich the lives of its users, to settle and mature within its surrounding landscape and to suggest a new approach to sustainable, site specific, passive design in housing.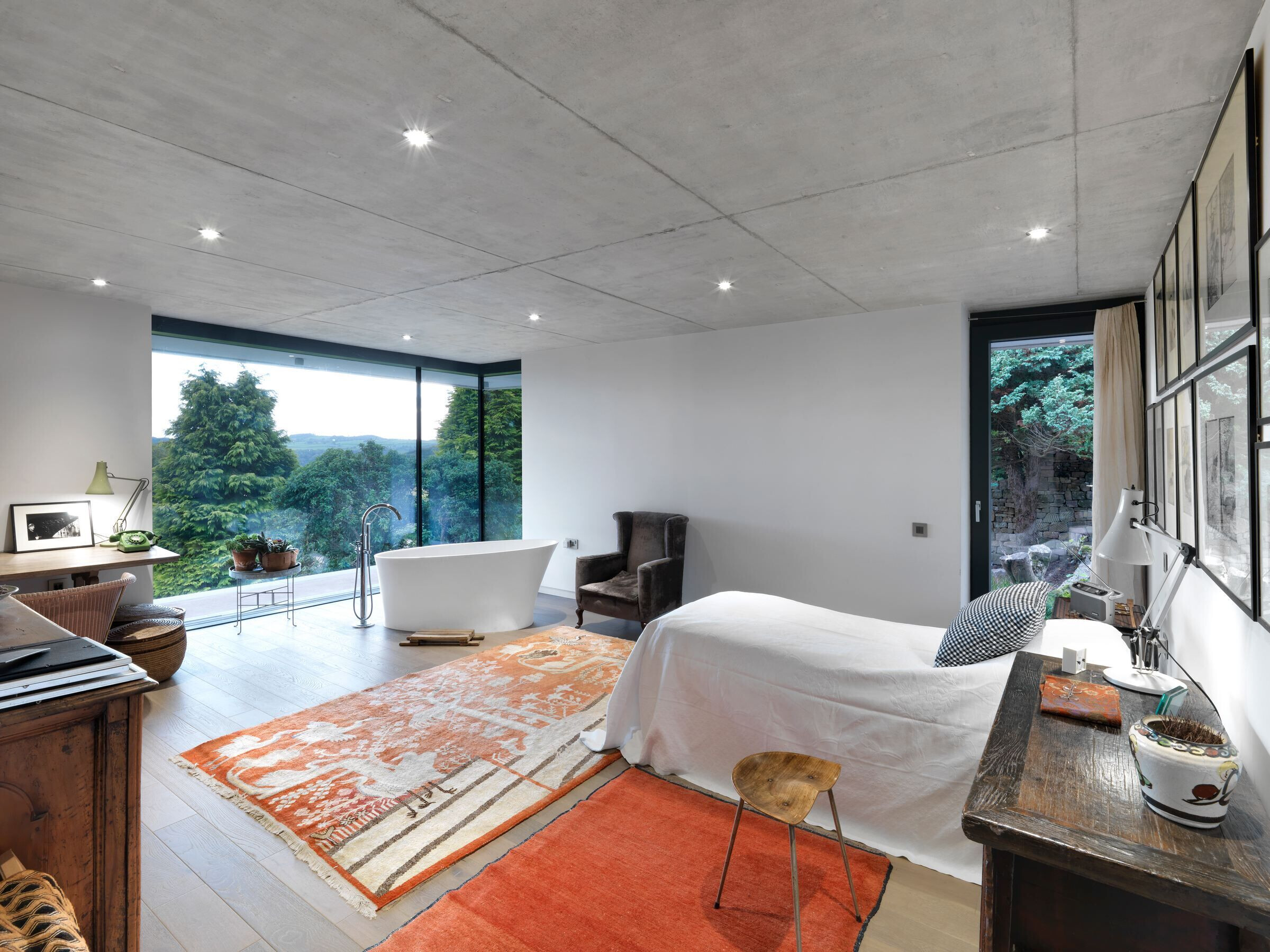 The dwelling has an EPC of 96/100 and includes whole house ventilation with ground source heat pump, solar thermal and photovoltaic panels. The house recorded an airtightness of 0.49 h-1@50Pa, well below the threshold for Passivhaus standards. Described in the Architects Journal as 'one of the most outstanding new houses in Britain in a decade' Outhouse has received recognition from the public, architectural press and the RIBA including most significantly being included on the shortlist for the Stirling Prize 2016.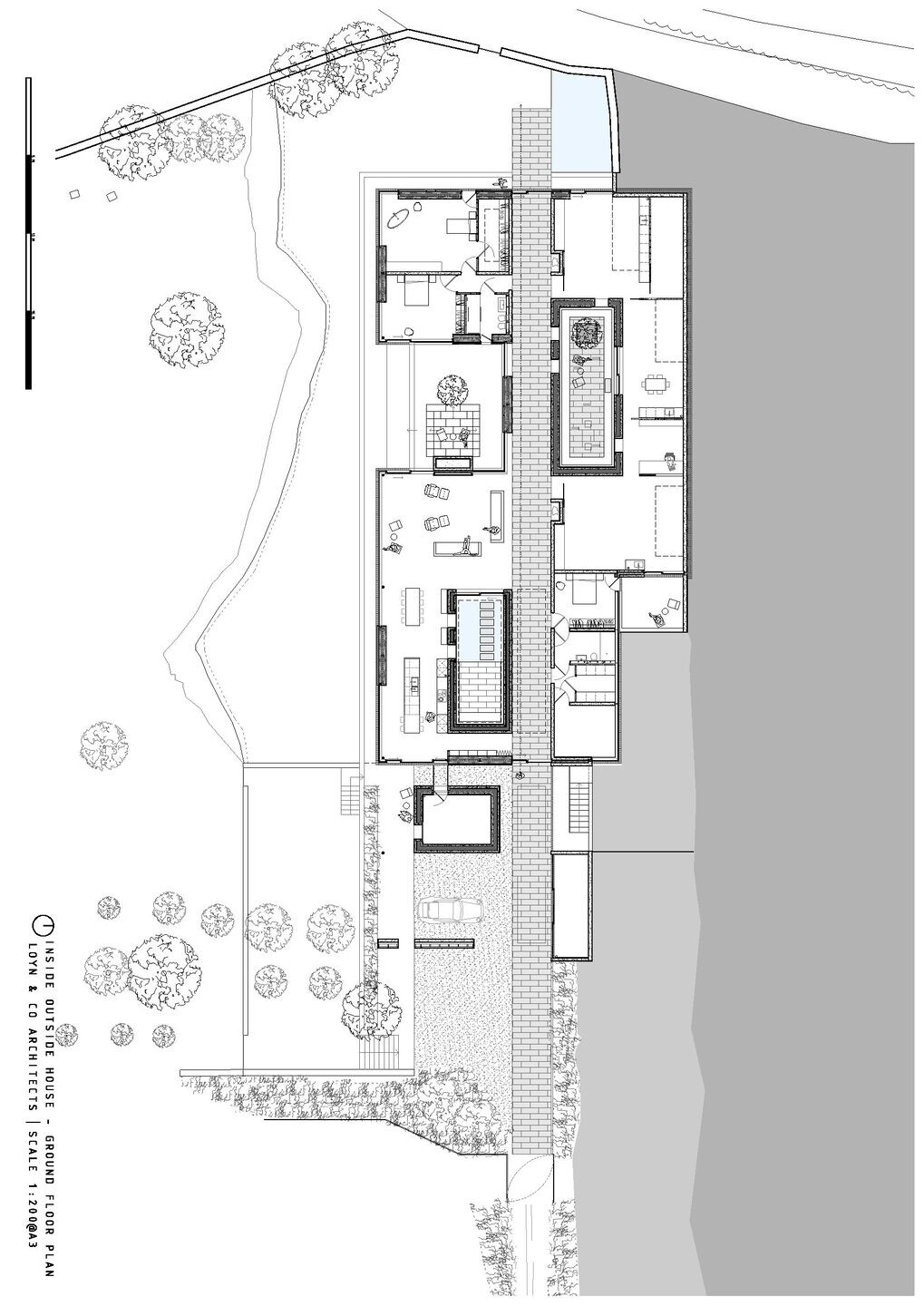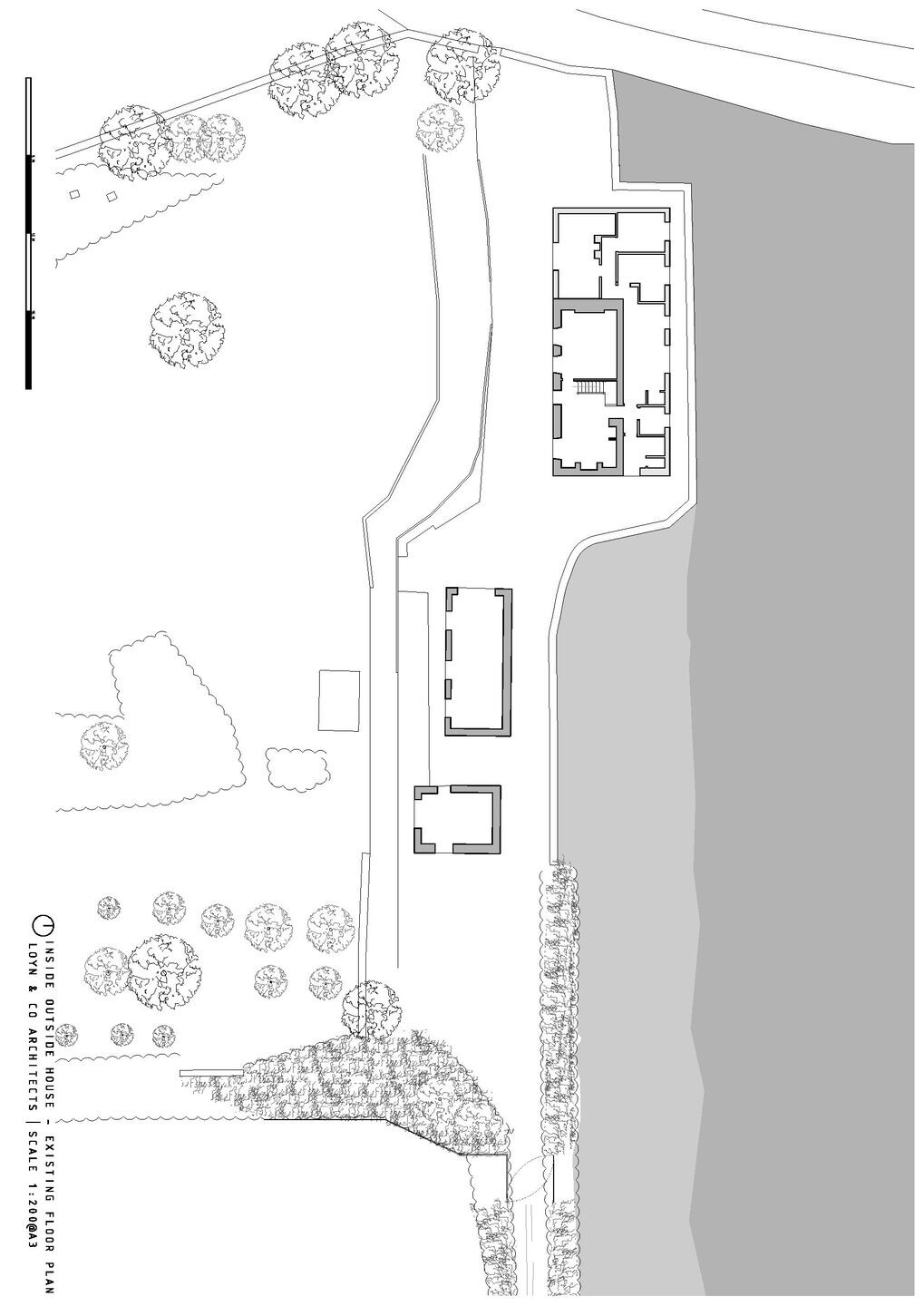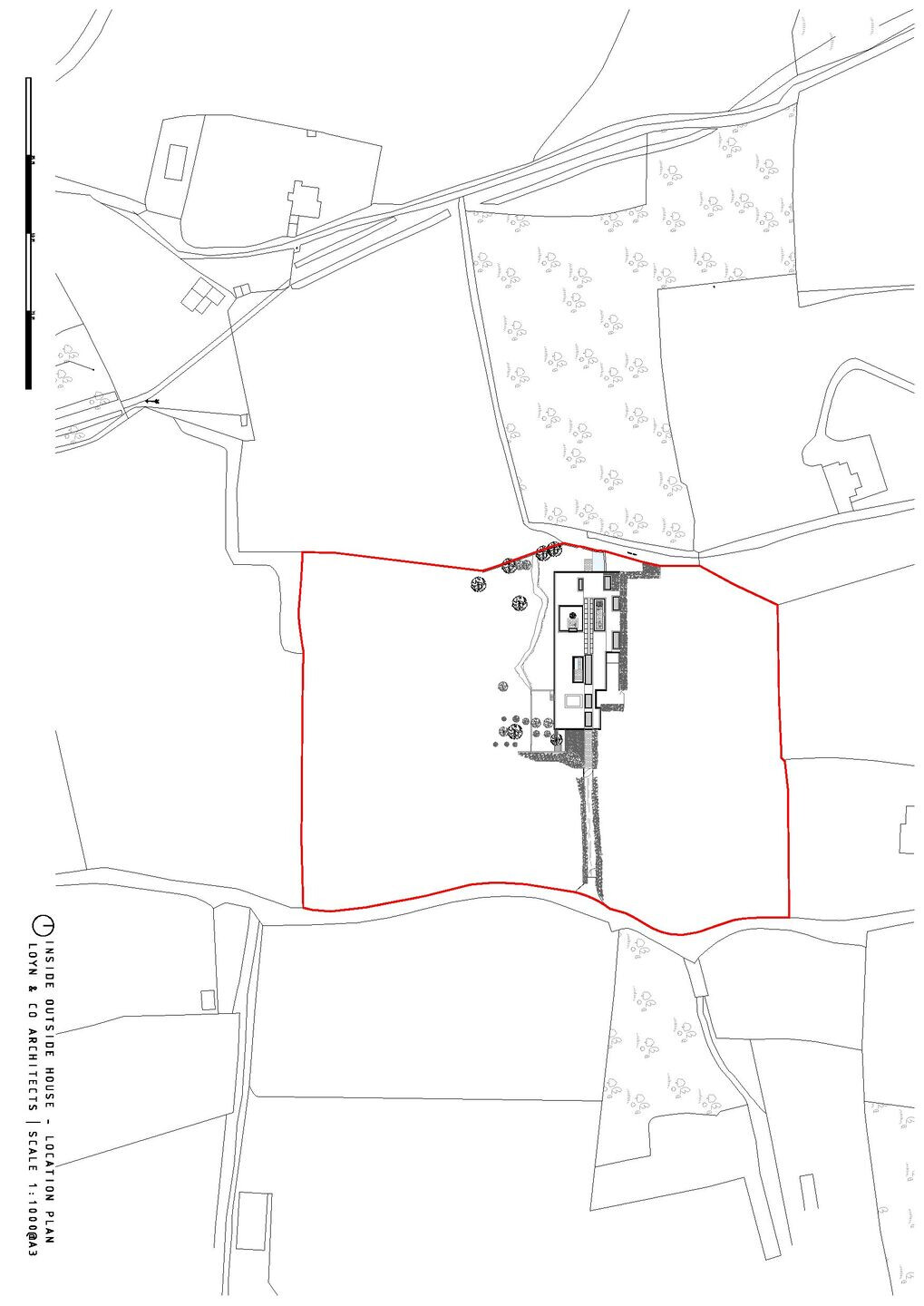 Material Used:
1. Facade cladding: Torched Larch, by Main Contractor
2. Flooring: Power floated Concrete / Mandarin Stone Tile to Gallery
3. Doors: Selo
4. Windows: Ecohaus by Internorm Composite
5. Interior lighting: Concord