The main task was to create a gazebo in the back of the garden with a panoramic view of the nature. With a cooking area, fireplace and a large dining table for a large group of friends.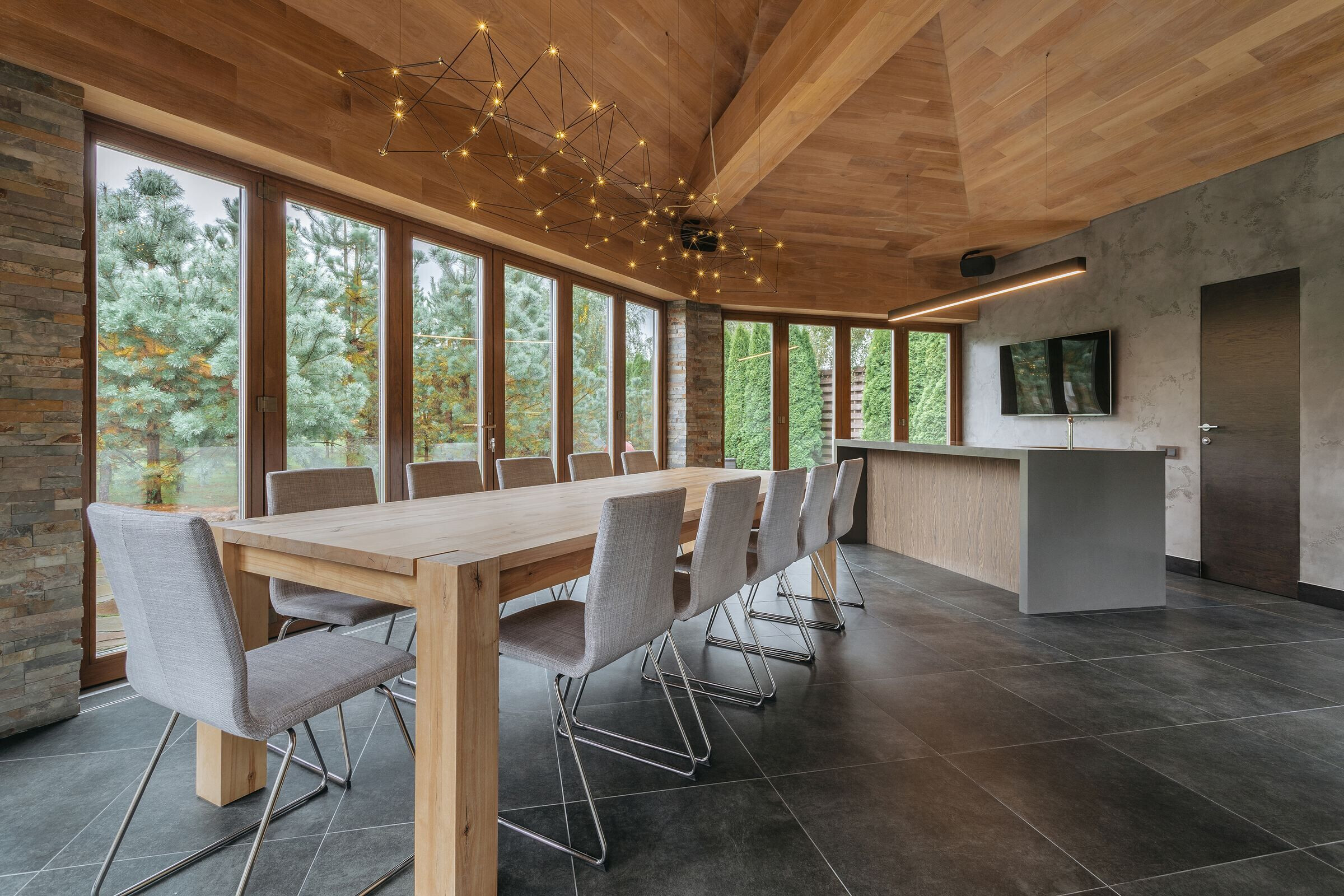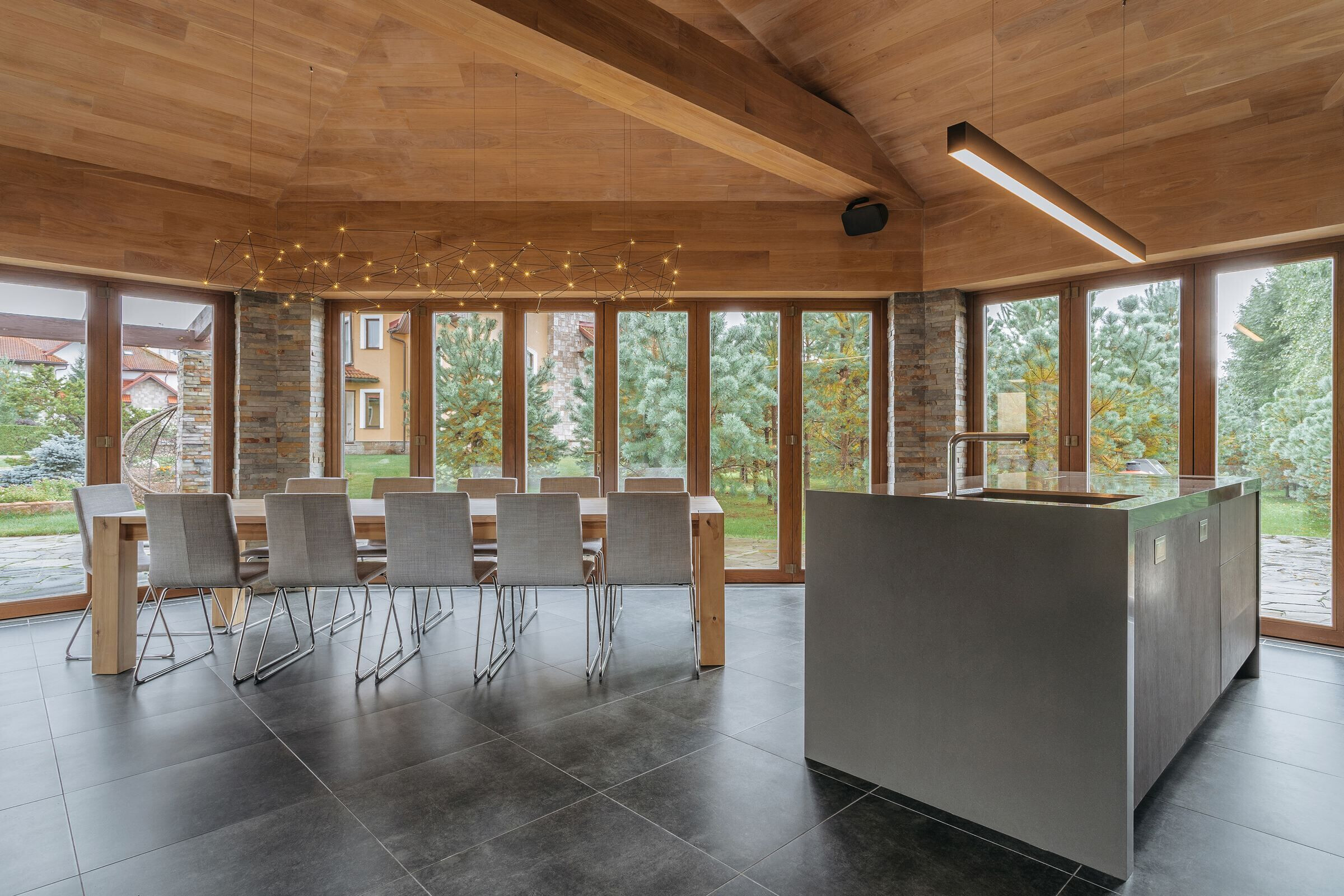 The door constructions are made in such a way that in summer you can completely open the space from the outside. And in winter it is comfortable and warm to feel inside. There is a lot of wood in the decoration of the premises.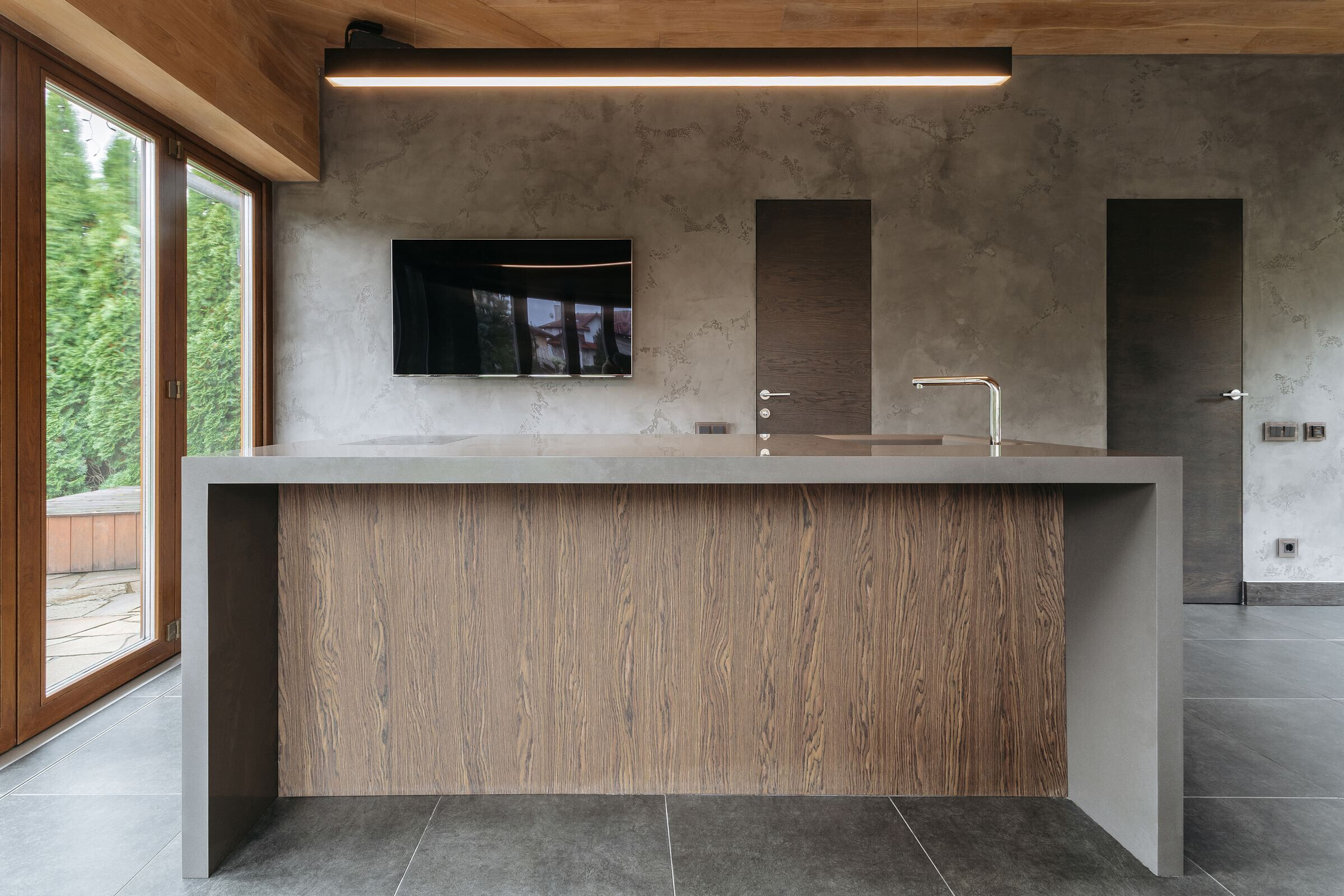 This makes the interior space environmentally friendly.