By maximizing the entry of sunlight, the architectural project is immersed in the middle of the golf course located on the Catalan Costa Brava.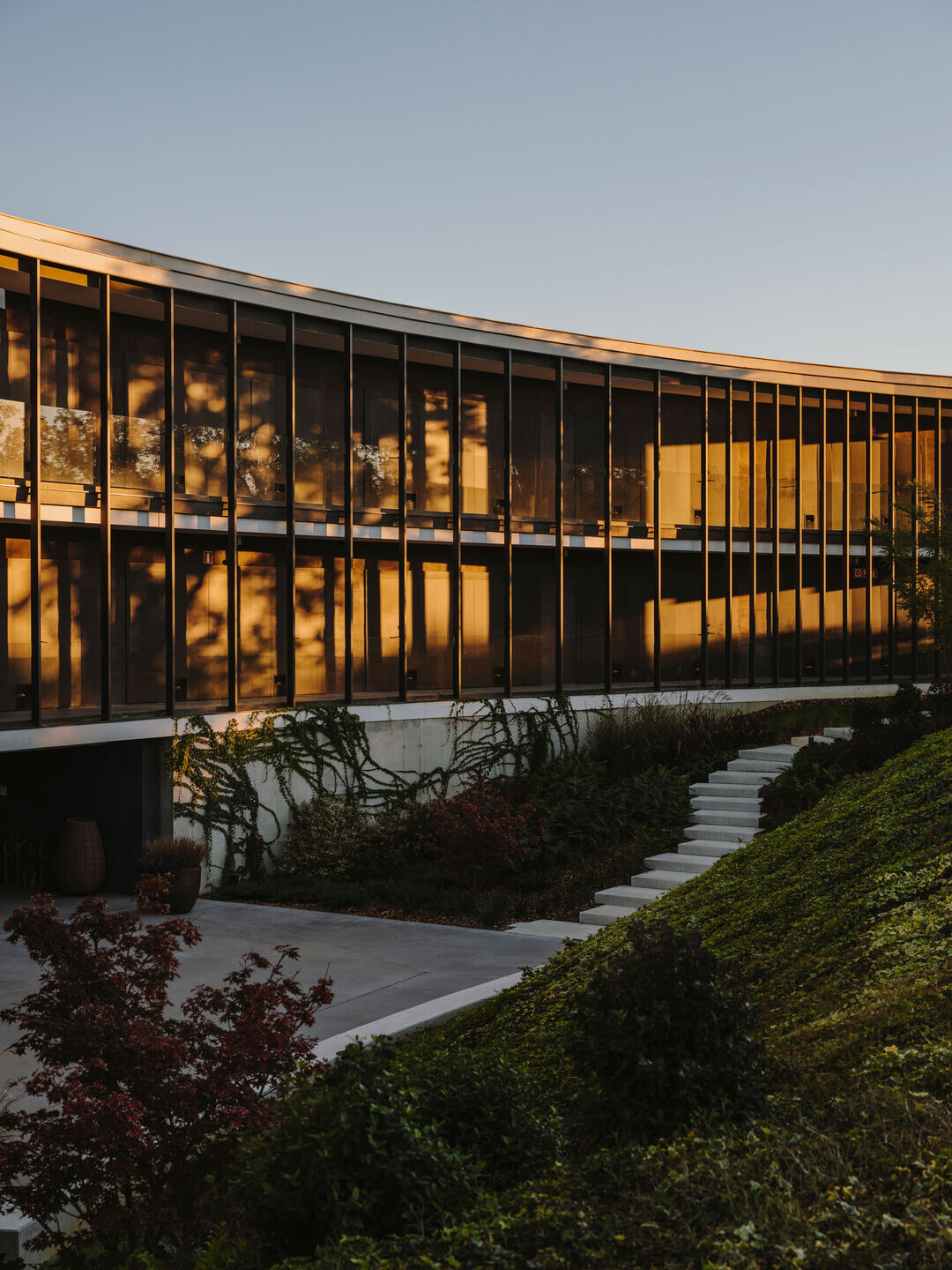 The geometry of the building is an arc of circumference with the axis located on the north-south axis of the plot sloping slightly to the west.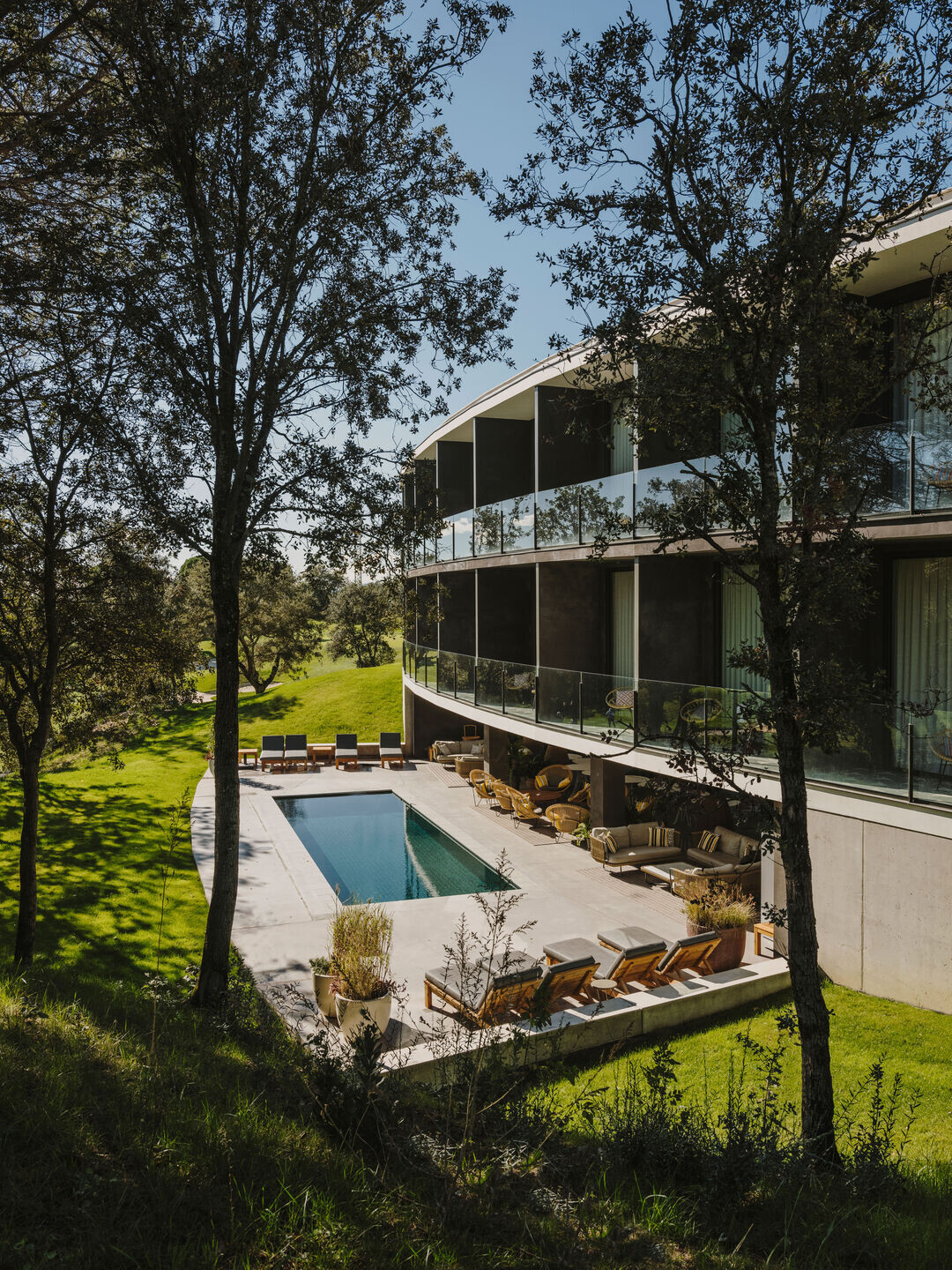 The layout of the arc facilitates the correct and equitable sunlighting of all the rooms of the hotel as well as optimal views of the golf course as a whole, optimizing the exterior and interior relationship.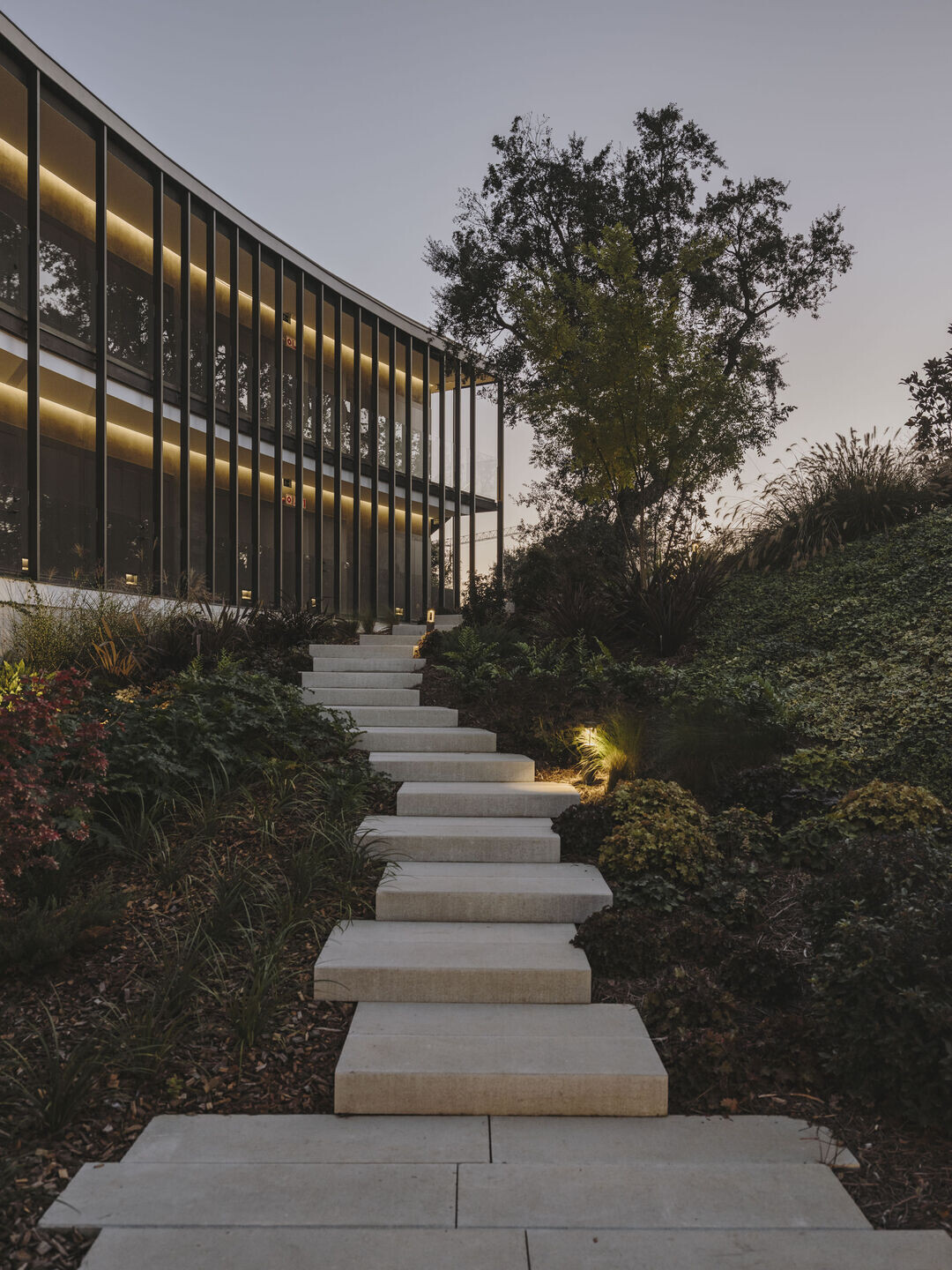 On the first floor and first floor are located the 50 rooms of the hotel, arranged in a fan, 25 rooms per floor are distributed and are accessed from the west facade through an exterior corridor and with a terrace on the east facade.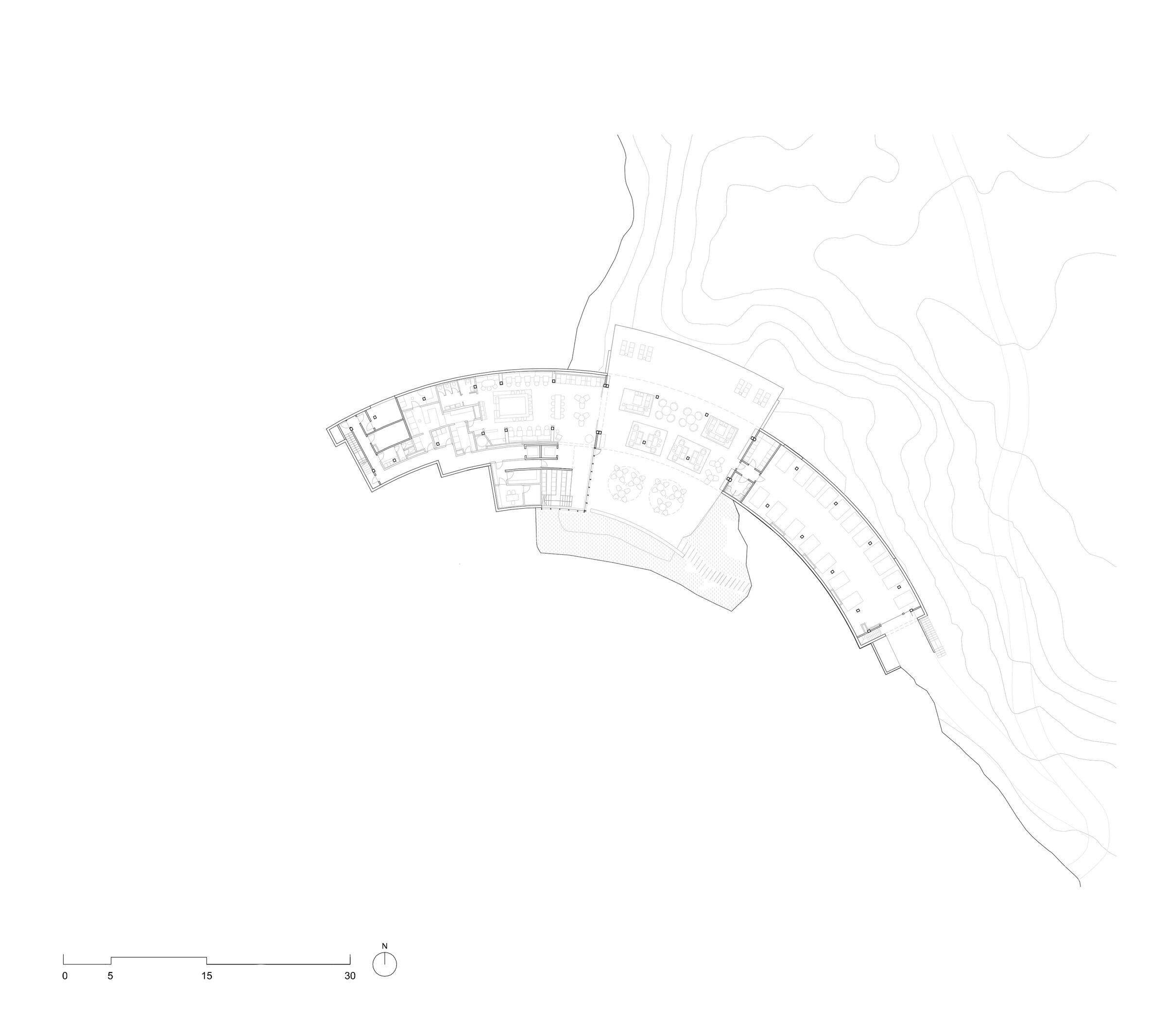 The program below ground level corresponds to a bar/restaurant, a porch with terrace and swimming pool, kitchens, parking, dressing rooms and services for the swimming pool, offices and rooms corresponding to the control room and facilities.