Poly Flower is a pop up shop in Taipei design for Essentia to introduce Traditional Chinese Medicine in contemporary life. The structure is requested to achieve capability to build quickly with in limited time, to store compactly after events, and to reuse in other occasions.
The project is in collaboration with a Taiwanese flower designer Botaniplan Von Licht to exhibit Medical herbs in three zones as raw herbs, dry herbs, and processed medicine.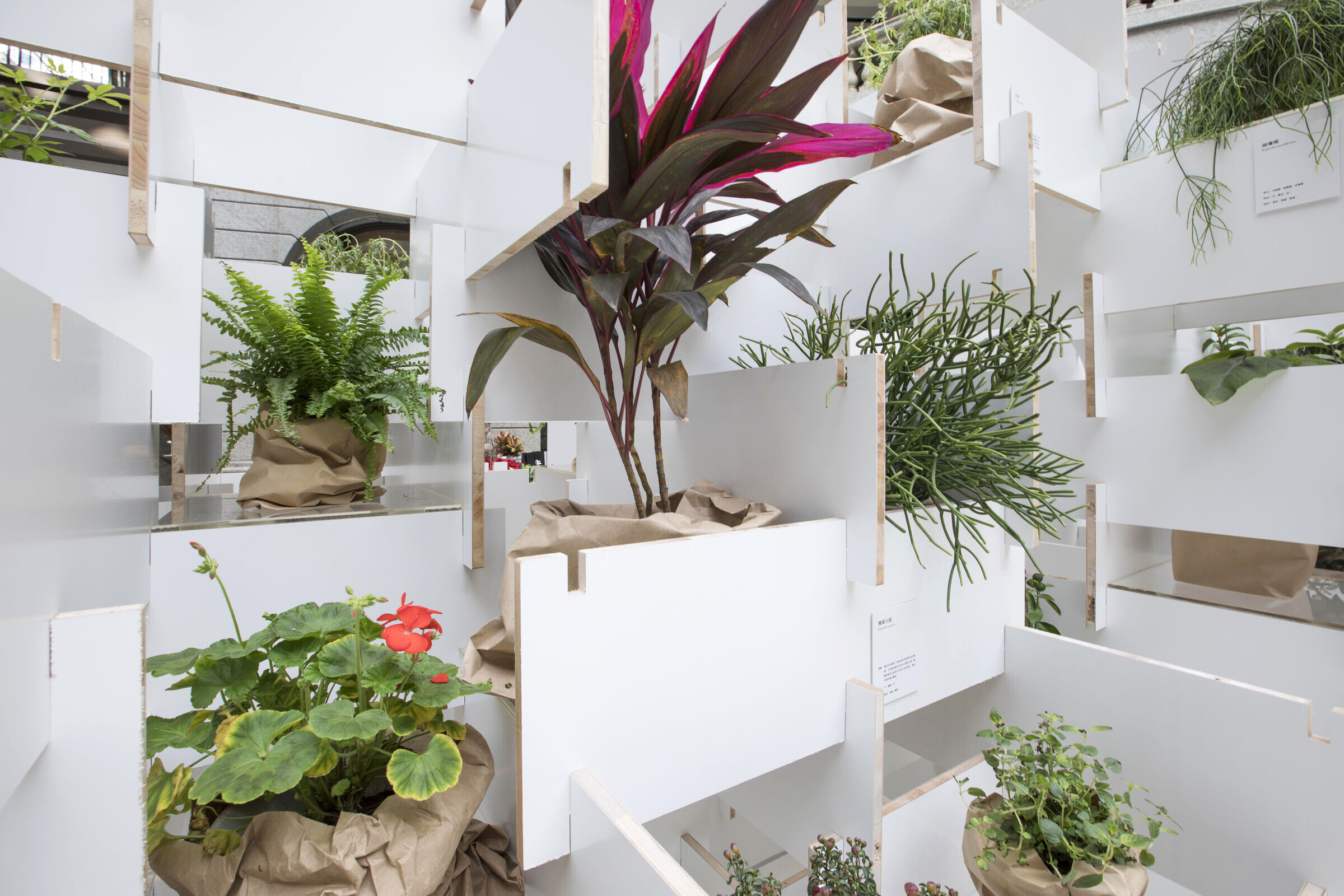 300x900mm laminated plywood panels are cut by CNC to create a modular unit with 6 notches to slit into each other to compose self-supported exhibition showcases. The structures are modified and updated together with arrangement of flowers simultaneously. Accumulation of unconscious decisions crystalize the final out line of its body.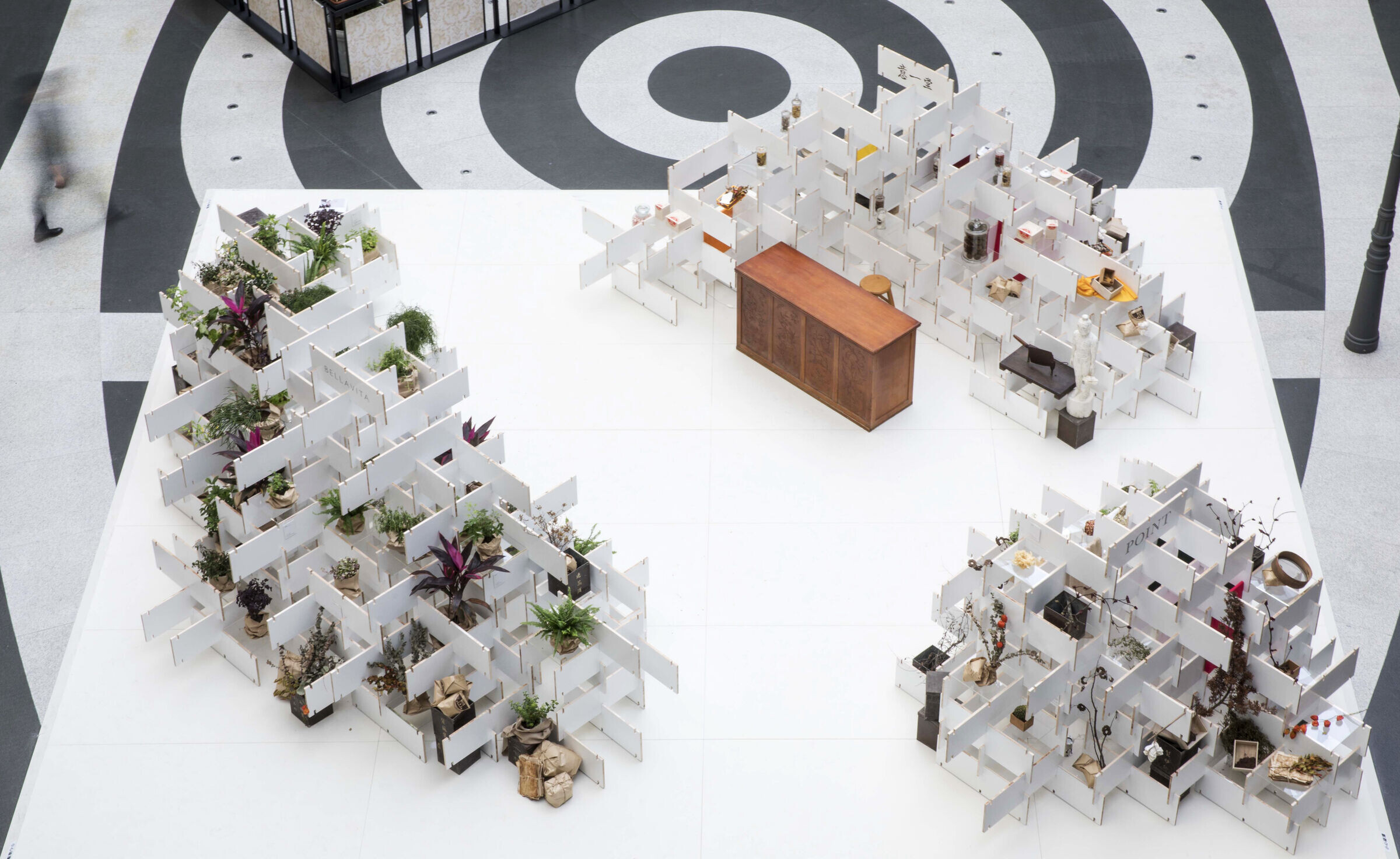 This simple and flexible framework becomes a communication tool to encourage people to participate and be part of the design process to provide active interactions between people and architecture.