Located in the heart of Silicon Valley, Venture Lab Santa Clara is a 800㎡ facility that represents the clients forward-looking commitment to the co-creation of new products with emerging start-ups. It sheds light to the possibility of fine ceramics by showcasing the clients core technologies applied in the field of medicine, environment, energy and next generation vehicles.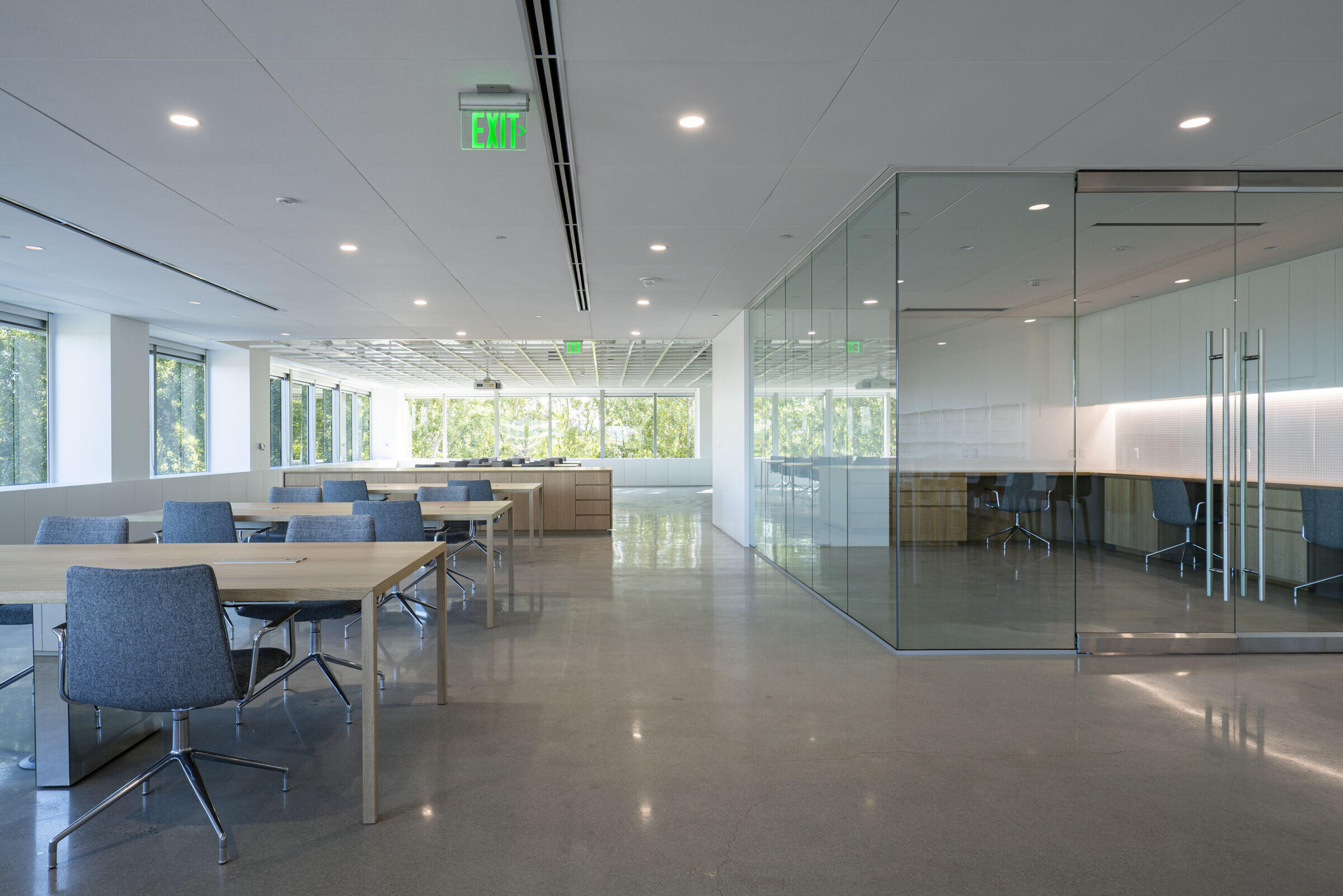 At the entrance, the company's history of extensive experimentation with fine ceramics is celebrated in the form of a bespoke feature screen abstractly representing the origins of ceramic as a raw material. As daylight reaches the 11m wide aggregate infused acrylic screen, the entrance lobby floor is filled with an exquisite interplay of light and shadow.
Within the lobby, an introductory video describing the corporate history and its future vision is projected onto a large motorized sliding wall. Once the video ends and the wall slide open, an expansive exhibition space dramatically appears before the visitors. Above the exhibition space, a two-foot square suspended ceiling grid resembling a surveying technique utilized on excavation sites spans the entire space to provide order and act as guides for the visitors to navigate through the open field.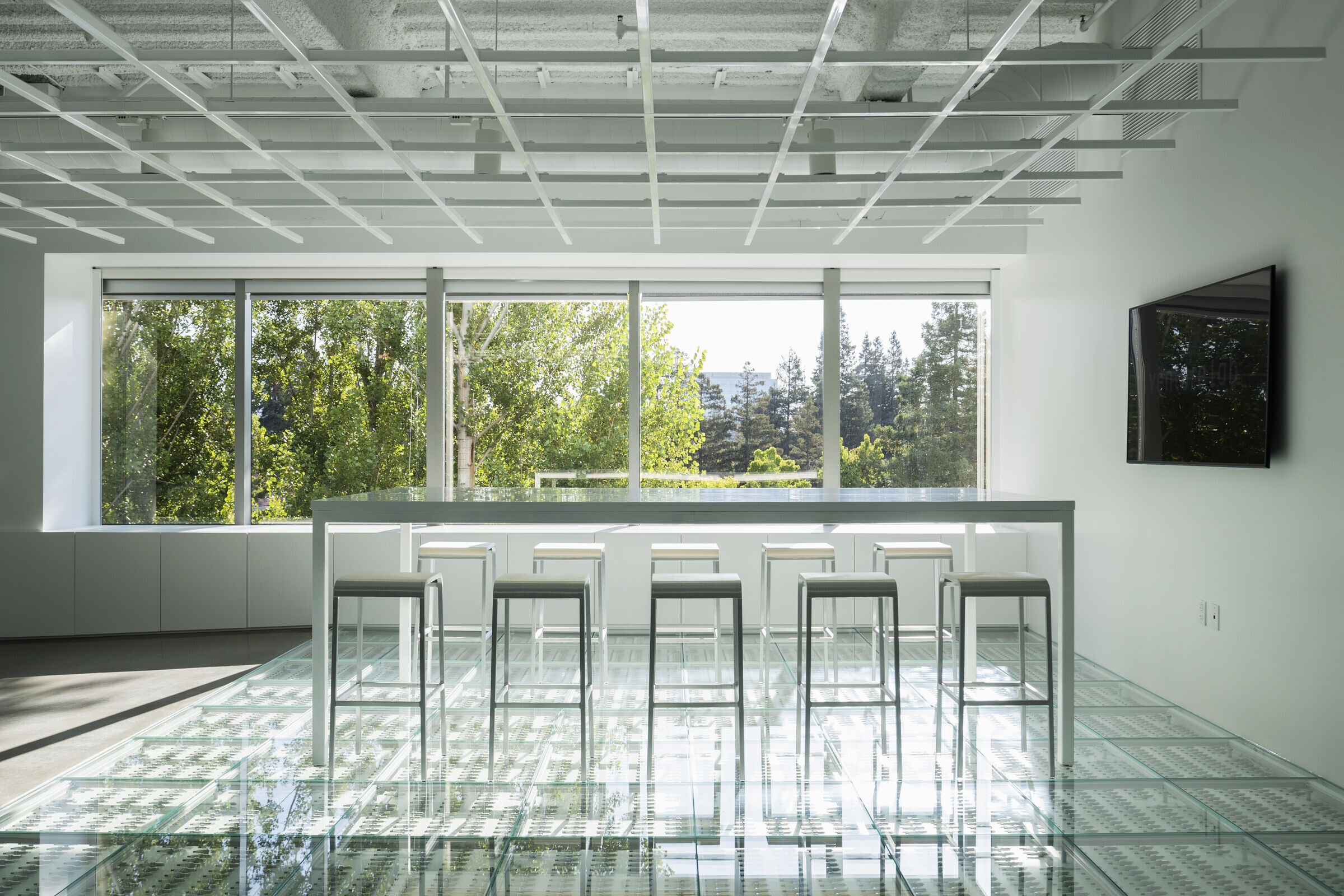 18 purpose-made display tables aligned to the grid showcasesabroad spectrum of extraordinary technology developed by the company over the course of its history. A tablet is utilized to determine the visitor's field of interest and programmed lighting seamlessly guides them to the relevant displays. The tablets with AR capability assist visitors to obtain a deeper understanding of the technology at a nano scale and its contents are projected onto a 20m wall to be shared with larger groups.
The collaboration lounge at the end of the exhibition space is an informal area reserved for visitors and staff to exchange ideas related to future collaborations and becomes the bedrock for advancement in ceramic based technology. The adjacent share office and workshop is dedicated for start-ups and the aim is to generate a healthy cycle from conception to prototyping.