We delivered a Cat B fit out for this Mayfair-based hedge fund manager to provide a modern and cohesive work environment that would support their business as they entered into a new chapter. Our client was relocating to consolidate their workspace and bring business functions together under one roof.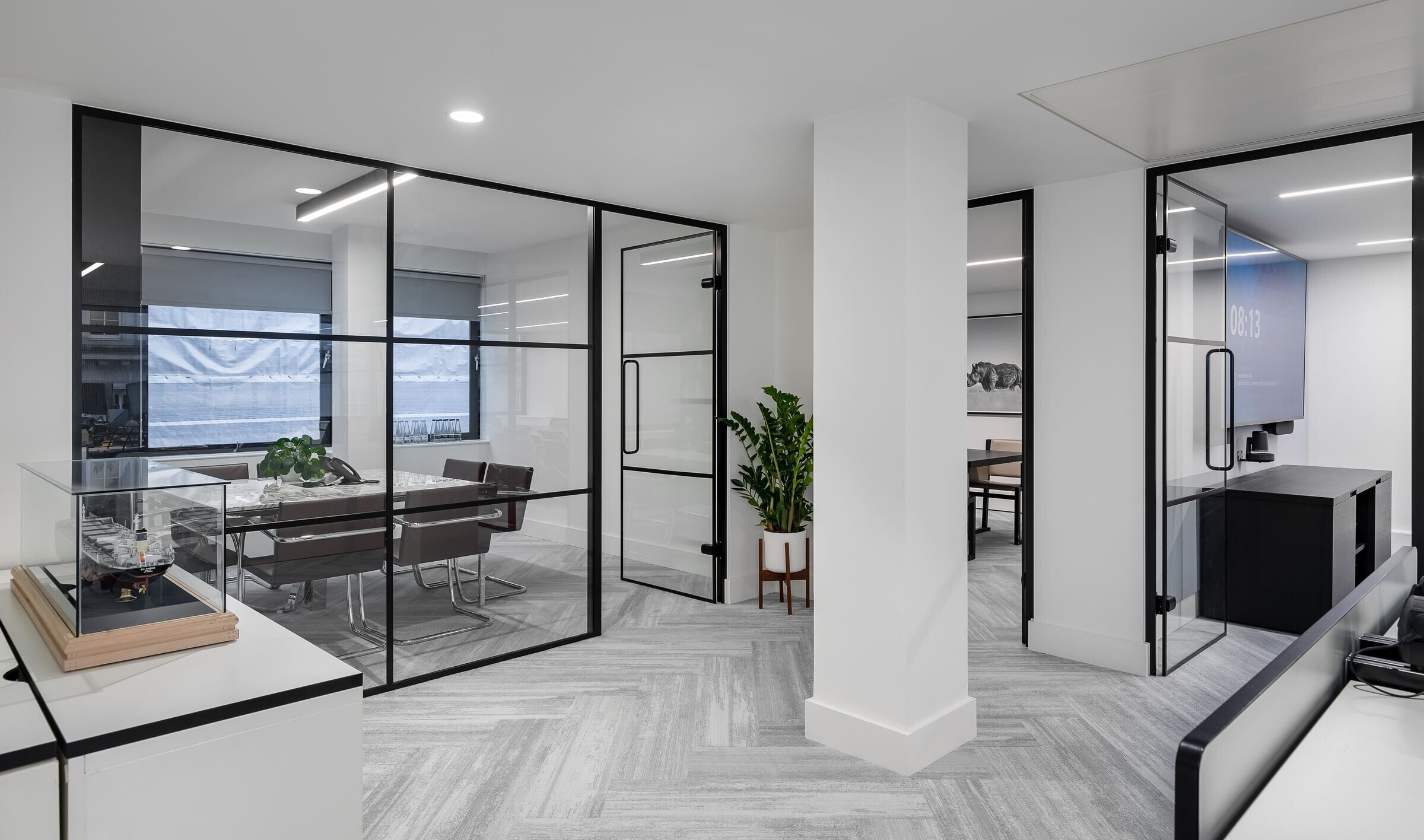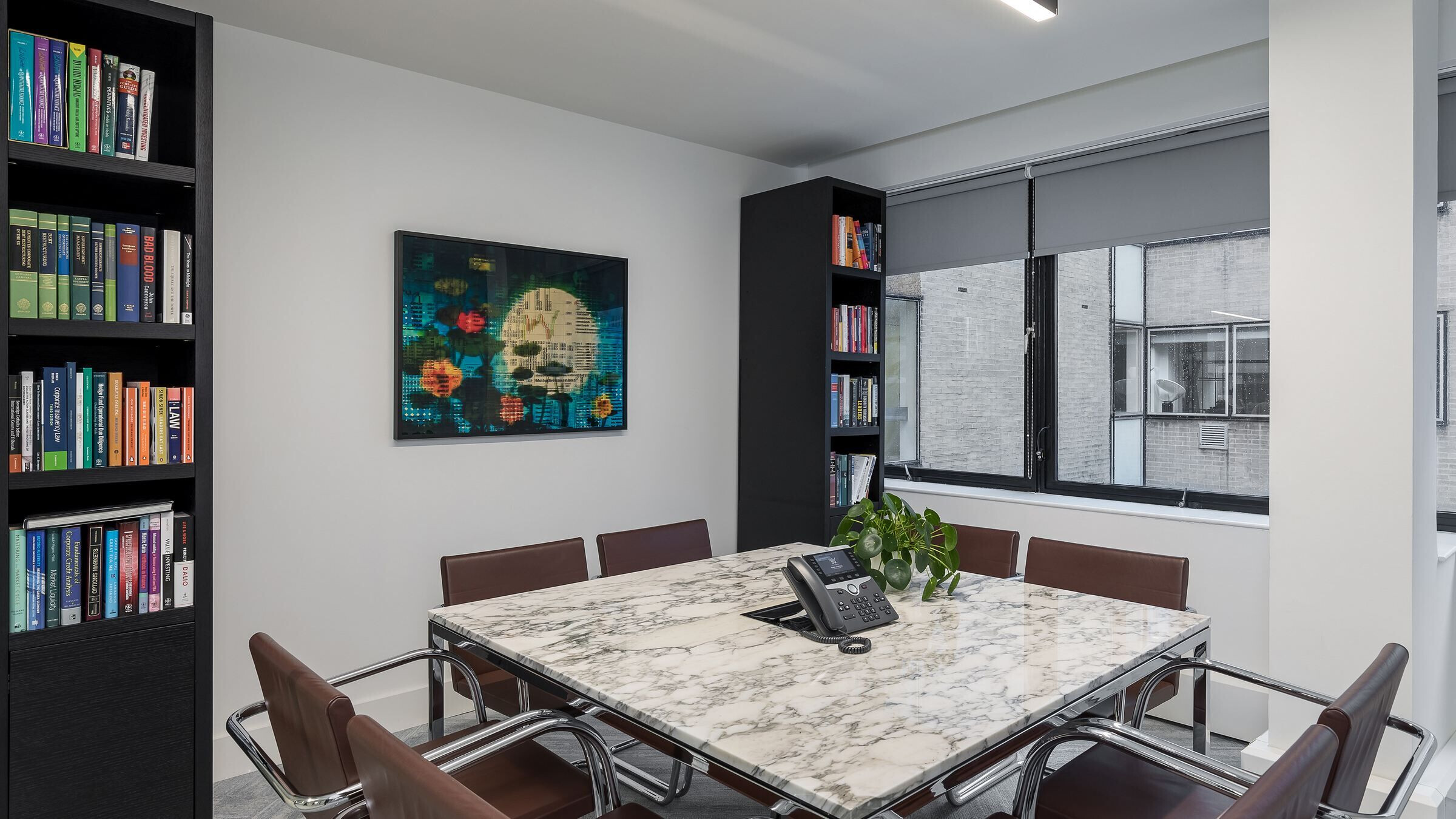 Our team underwent a communicative and collaborative process as we fast-tracked design development to accommodate our client's move strategy. Having been referred to Oktra by a previous happy client, we formed a trusting relationship with their project team as we worked together to understand their business objectives and evolve the brief. We visited our client's existing office to see how they worked and the aesthetic that represented their brand, and also identified items of furniture that they could reuse in their new office.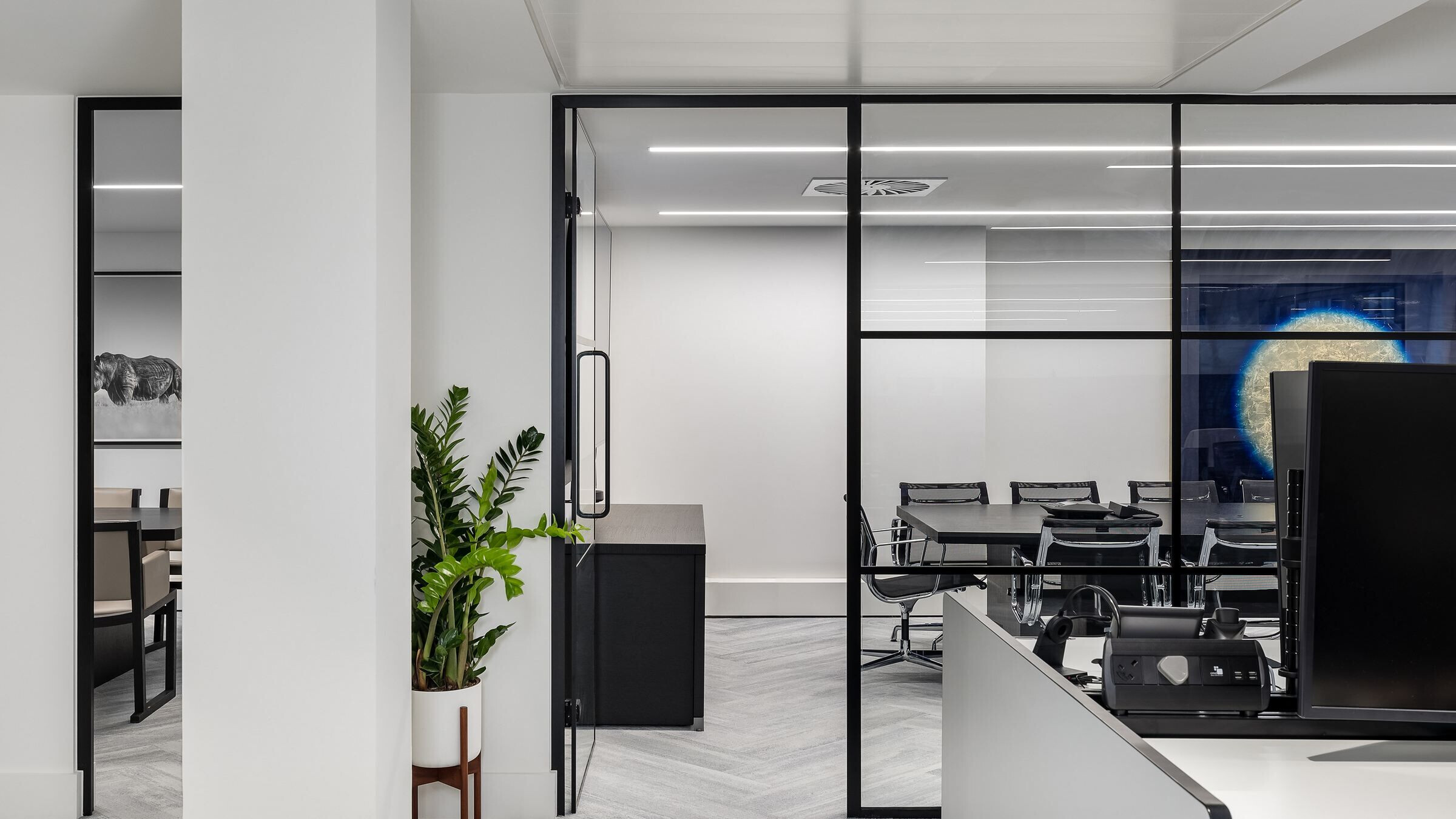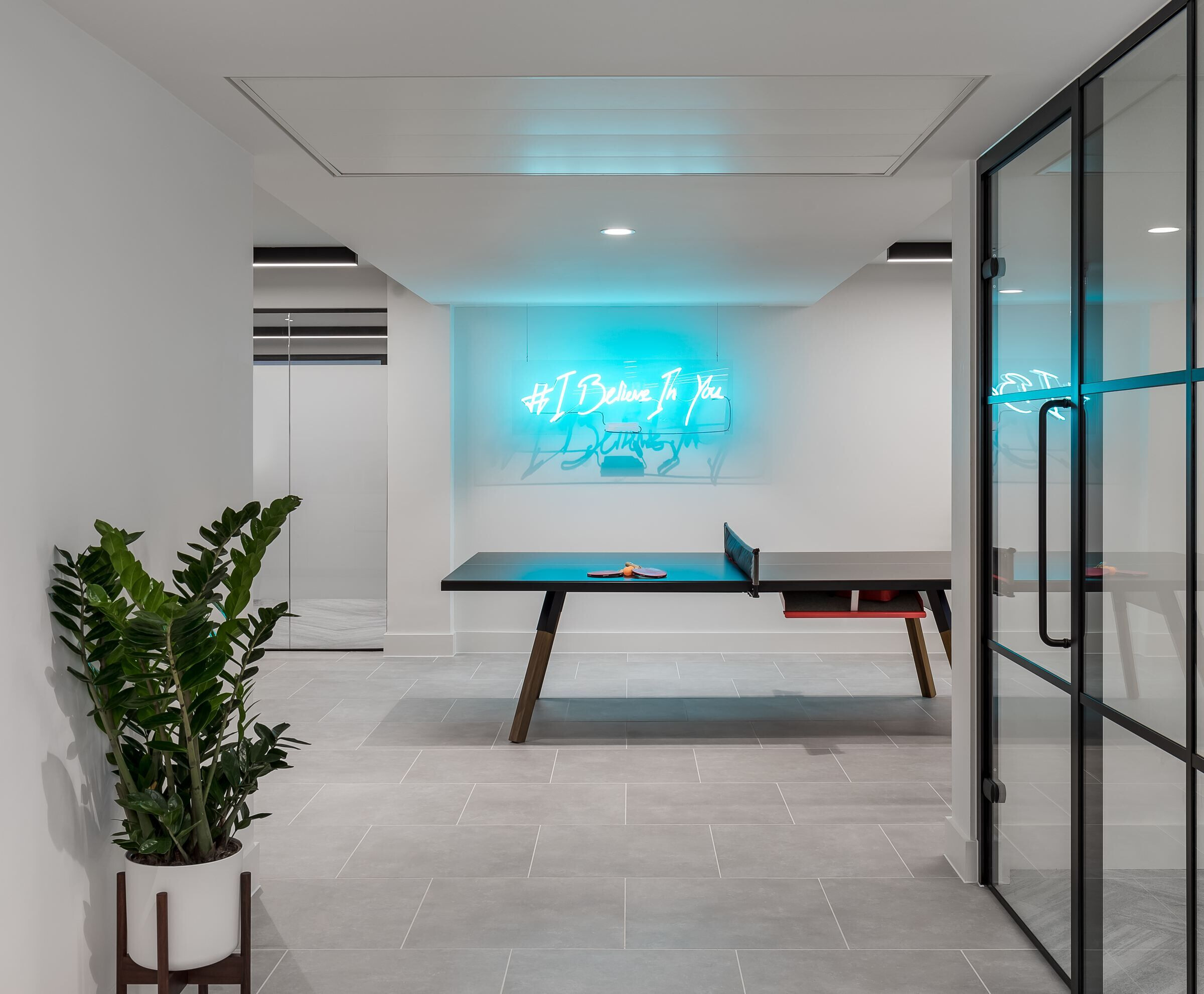 An H-shaped floorplate informed the office layout, with meeting rooms located in the corners, a teapoint in the centre of each wing, and lifts at the core of the building. The trading floor facilitates their workflows and functions and provides easy access to meeting rooms which wrap around the open areas. Flexibility is built into the space in the form of a dividing wall that can be moved as our client's workplace strategy evolves.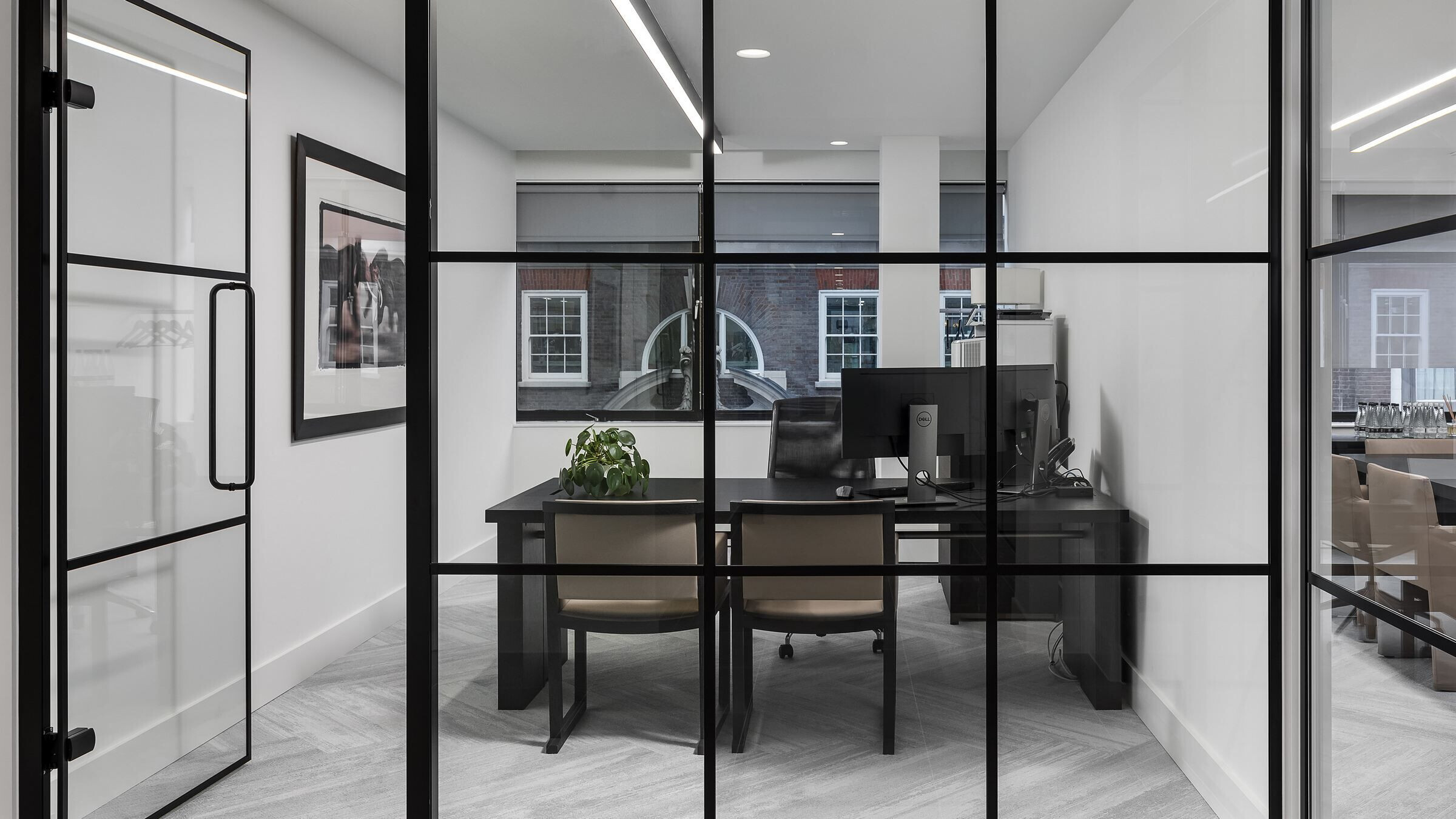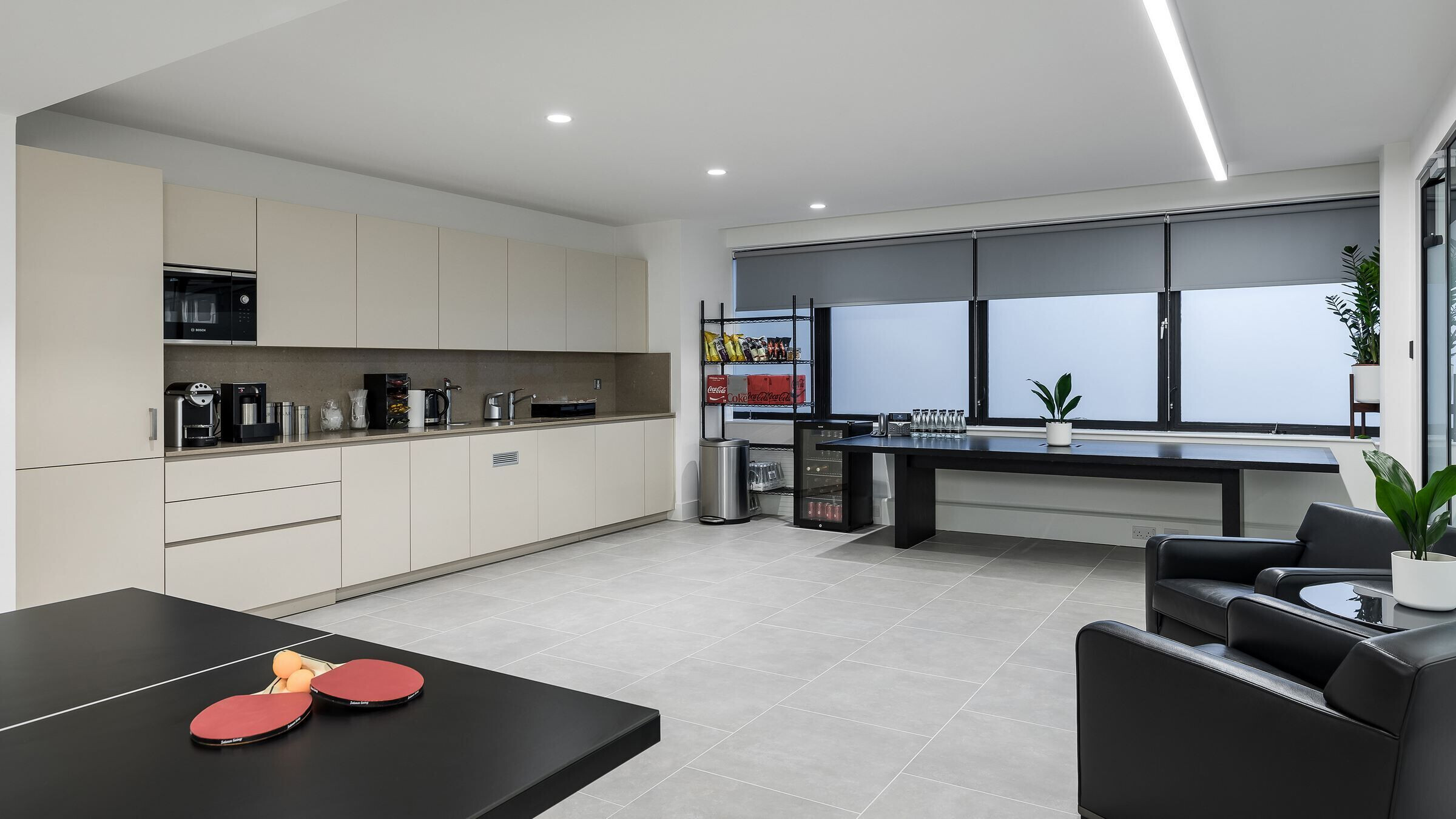 The scheme supports the firm's desire to enhance staff wellbeing and meet the demands of the modern workforce. Employees benefit from an on-site gym with a visiting personal trainer and a large breakout area with a pool table designed to encourage social interaction and open up lines of communication. The new office balances privacy with openness - recognising the work requirements of hedge fund managers, while also prioritising employee wellbeing and job satisfaction.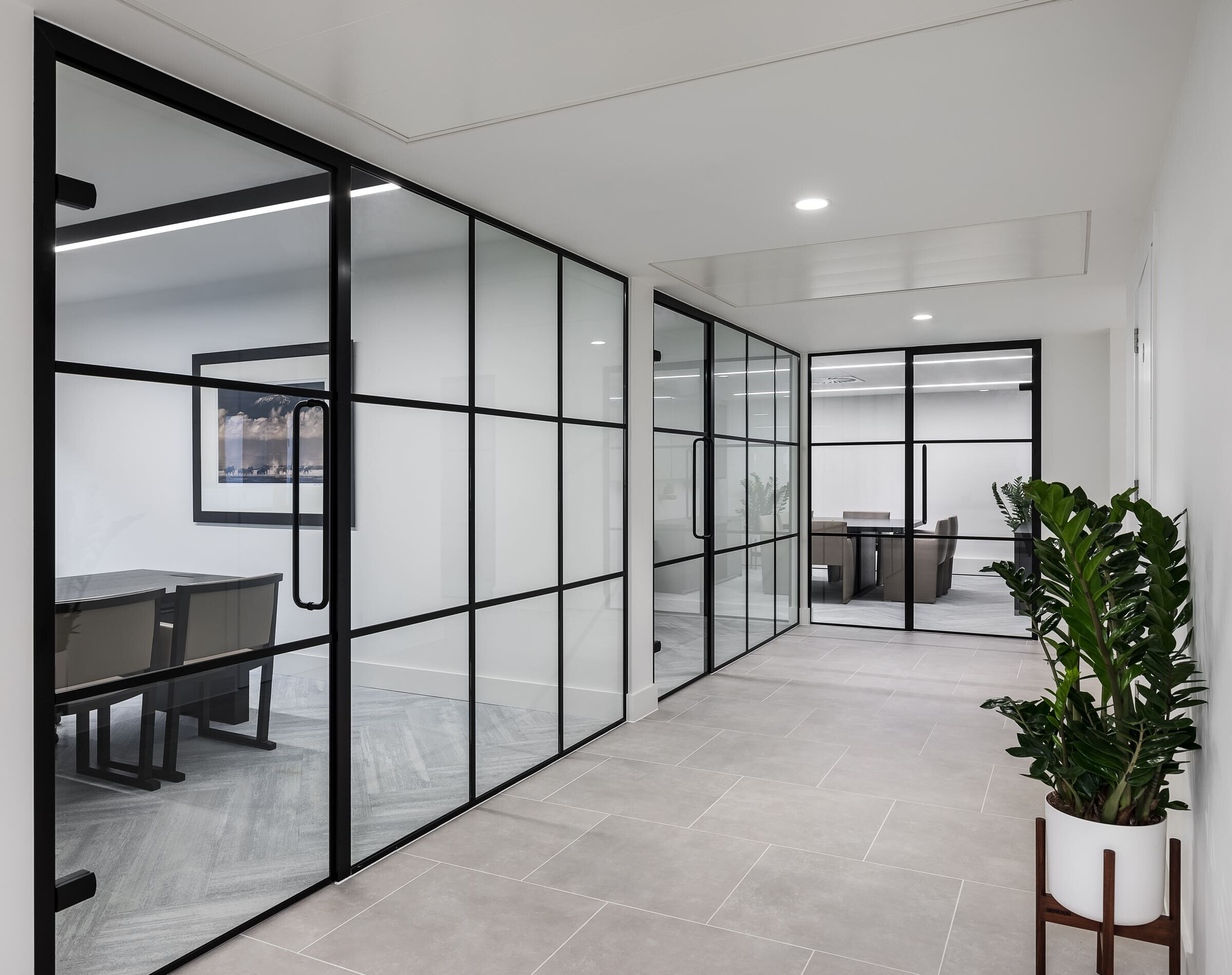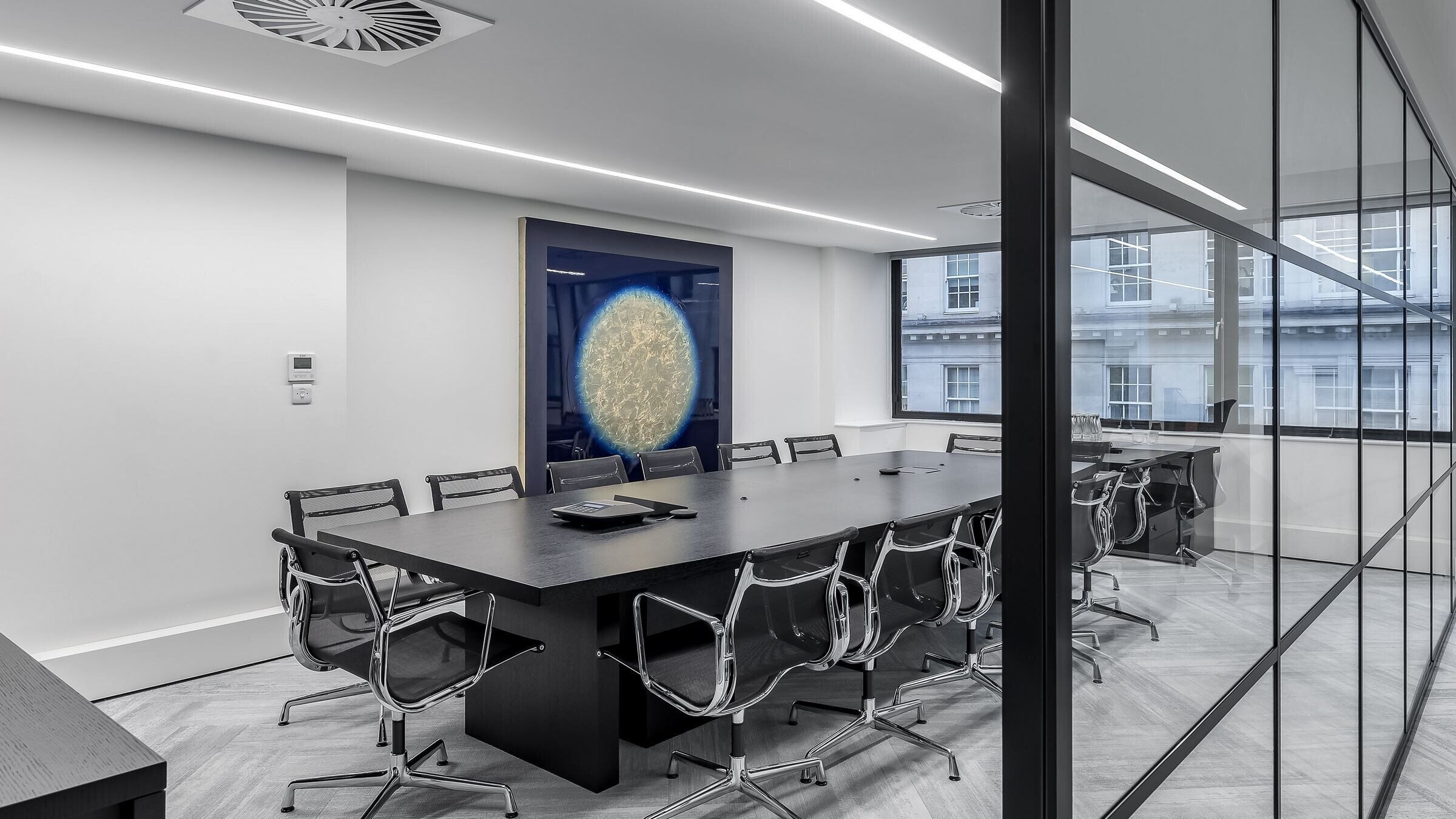 The new space is clean and sophisticated with a neutral colour palette punctuated by bright pops of colour and artwork that adds personality to the space. With a combination of meeting rooms, boardrooms, private offices and ergonomic work stations, our client now has a professional workspace that caters to all their business functions and will support their growth ambitions.