Our clients asked to have an area of their home re-purposed for quiet work and contemplation. The space was pared back to the bare bones to create a simple, clean volume to maximize the beautifully soft daylight.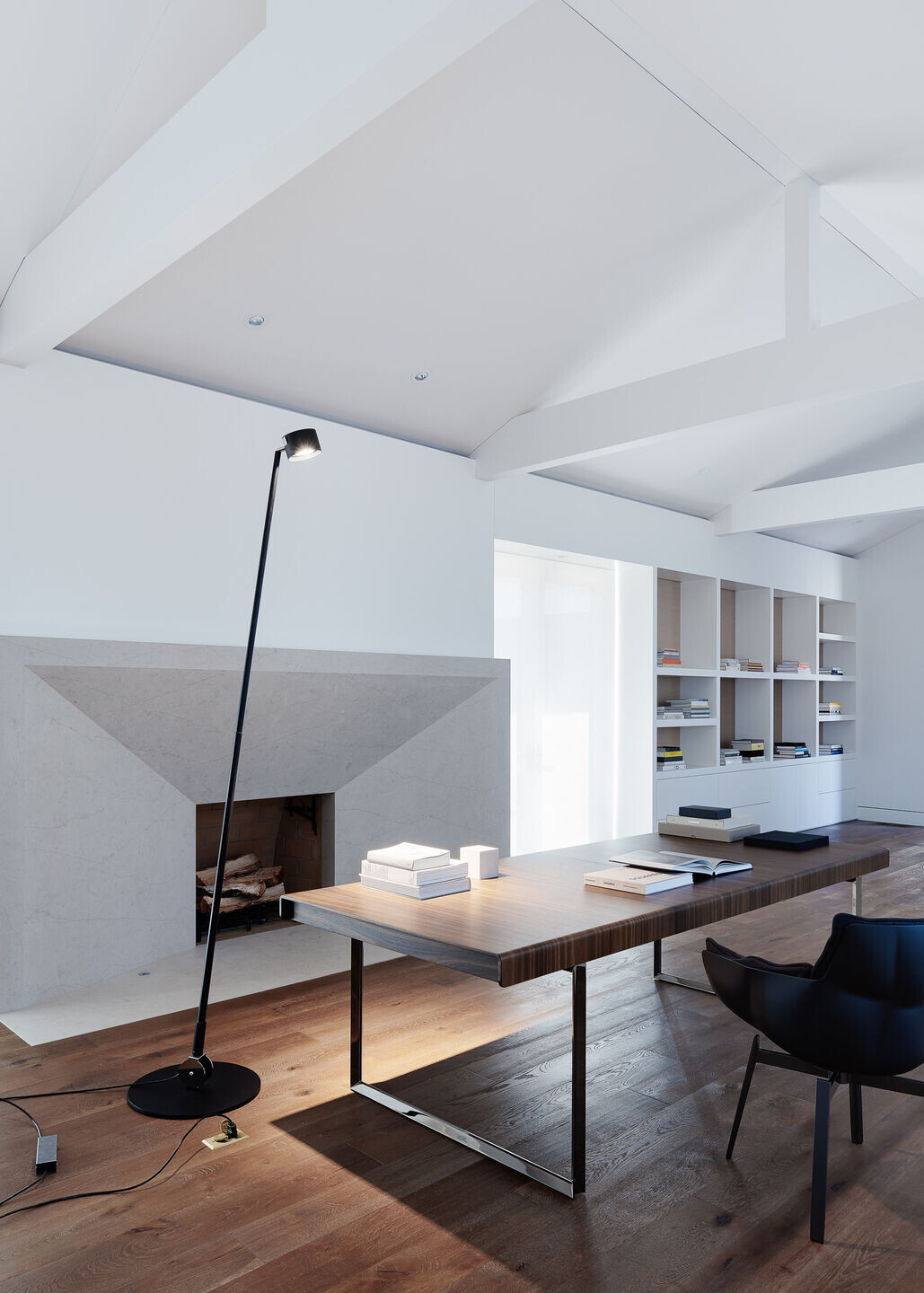 A special acoustical fabric ceiling system was installed to help bring the room to a quiet hush. Wall to wall illuminated shelving would become a framework and display for colorful books, prints and art.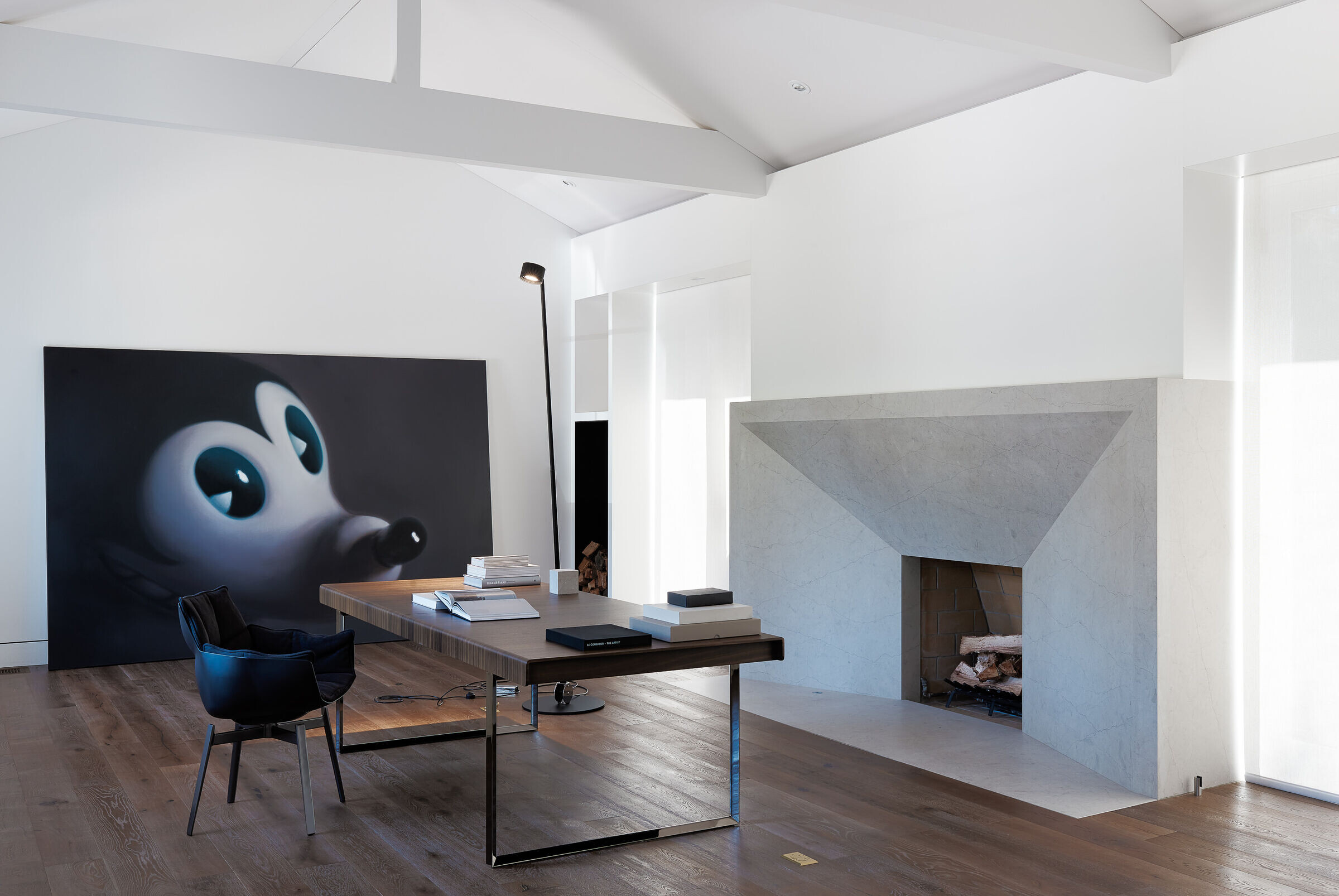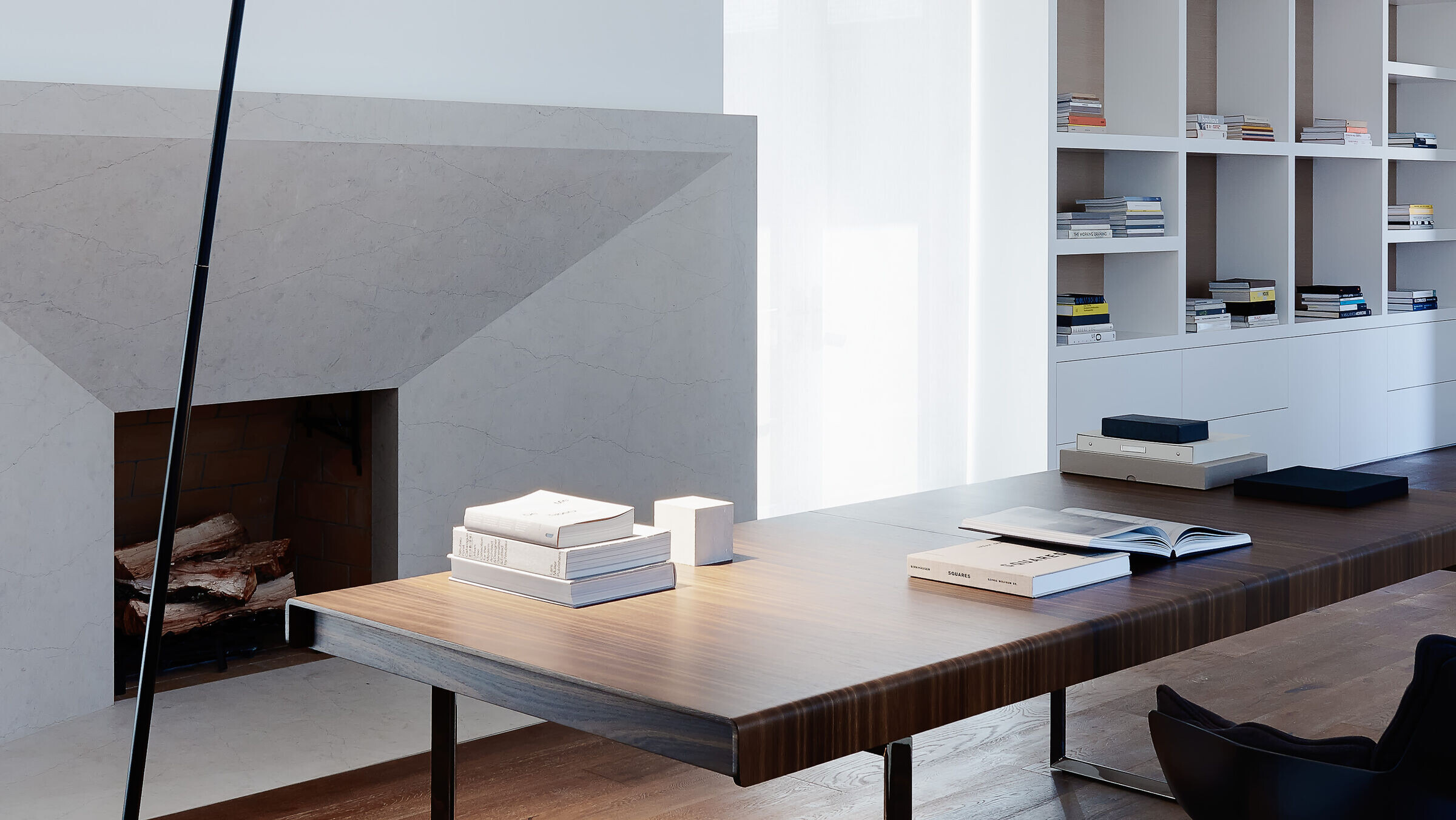 Below the open shelving concealed flush storage cabinets and pull out desks were added for storage and flexibility. Facing a new minimally designed limestone fireplace, a large table was placed at the center of the room as a spacious work desk and library table.
Material Used:
General
Paint: by Benjamin Moore
Custom Stonework
Custom Millwork
Acoustical Stretched Fabric Ceiling: by Eurospan
Lighting
Recessed Downlight: Lightolier by Signify
Art
"Grey Mouse" by Gottfried Helnwein
Furniture
Table: Athos by B&B Italia
Chair: Husk by B&B Italia