Productboard, a global product management platform has revamped its Prague offices. The company that recently raised $125M in Series D has been enjoying an open flexible rearrangeable area that stimulates serendipitous encounters and enables seamless communication.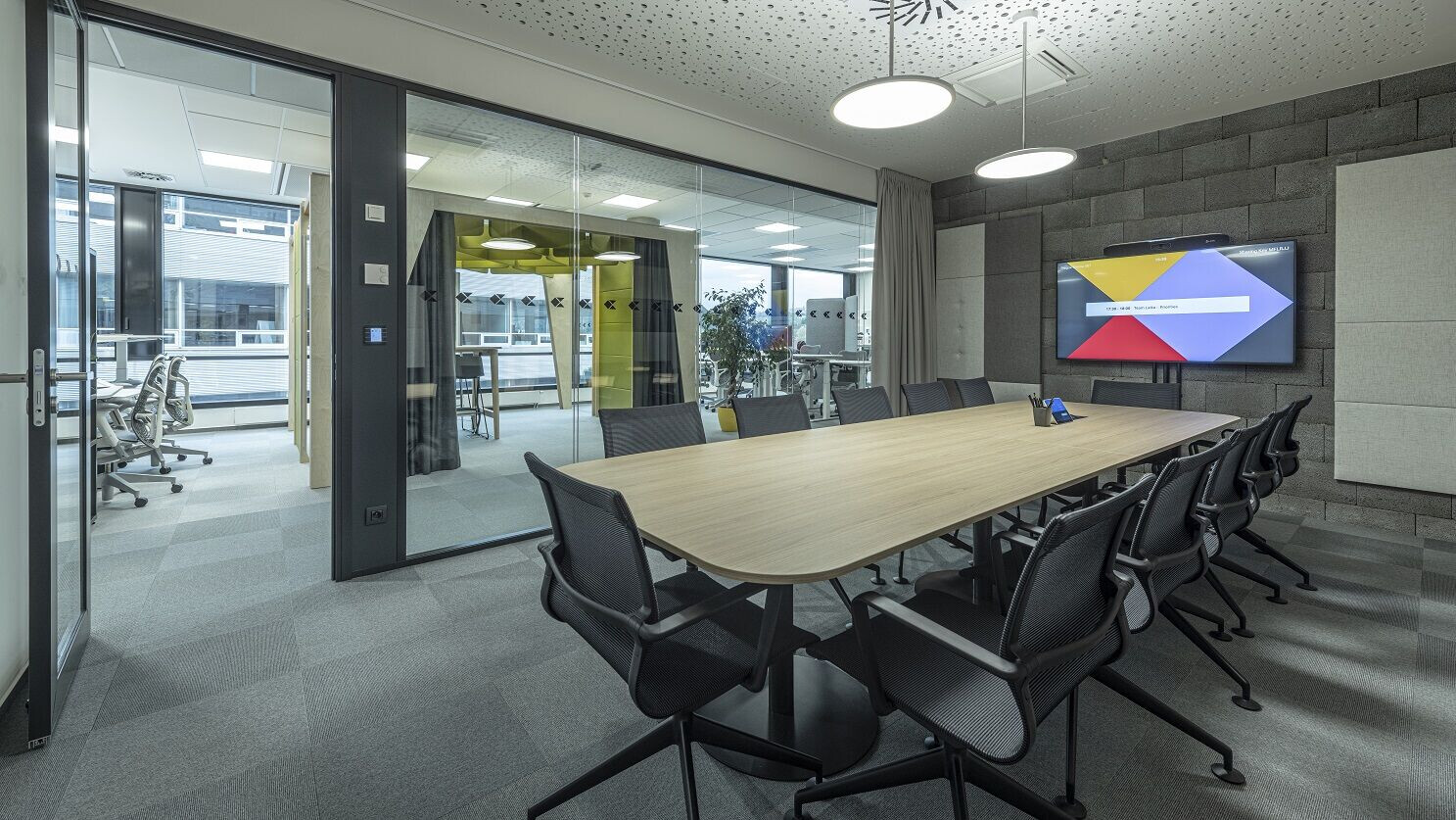 One of the main tasks of the workplace consultancy as a service is to provide a thorough analysis of the status quo – its benefits and disadvantages – as well as look at working routines and needs of each team. As a result, the workplace strategy brief is a summary of recommendations and presents a suitable layout of the space that serves as a basis for a spaceplan and guidance for interior designers.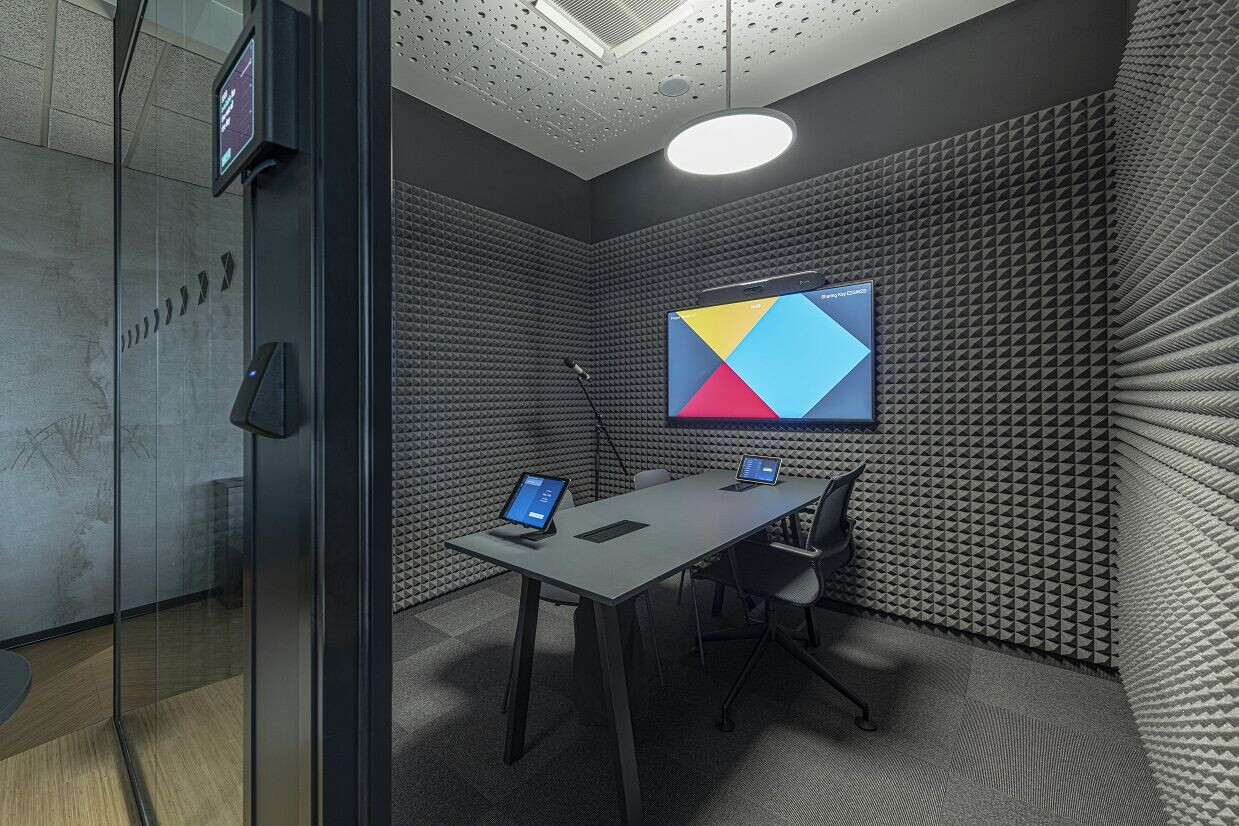 CAPEXUS, a Prague-based company offering a full design & build service, provided Productboard not only that but a complete overview of how their space should fit to their projected growth, what to do in each phase and a vision of the new workplace as a space in which employees can choose from diverse working environments.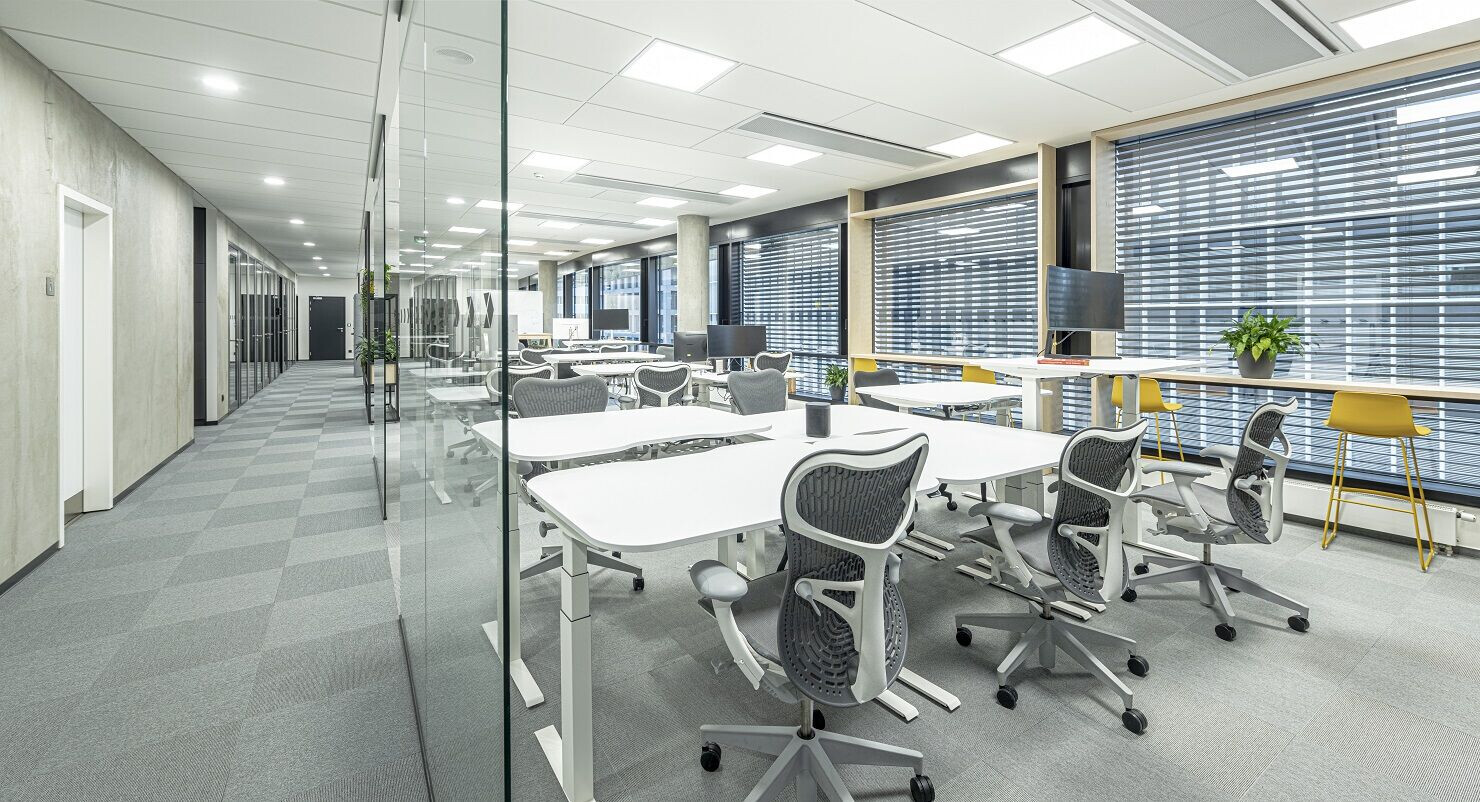 CAPEXUS wanted Productboard, a company now valued at $1.725B and funded by Dragoneer Investment Group, Tiger Global, Sequoia Capital, Kleiner Perkins or Index Ventures, to enjoy an open flexible rearrangeable area that stimulates serendipitous encounters and enables seamless communication. A space that is balancing virtual and physical contact, and distraction-free solo activities with interactive collaborative work. As a result, the new flexible workplace supports the idea of "our" instead of "my" and encourages the mindset of "work at what's best", rather than "work at the desk".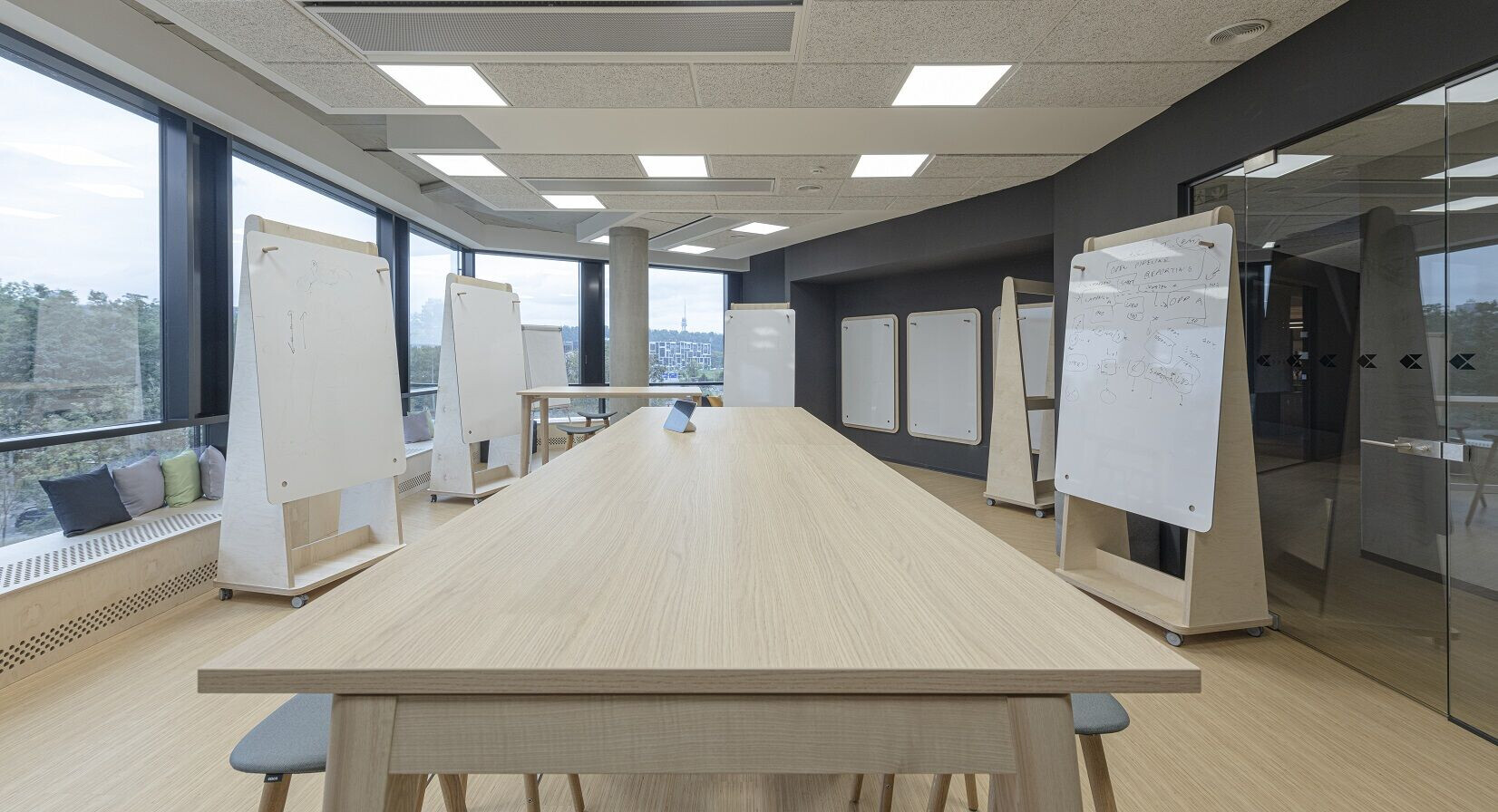 The client leased a 4,350 sqm space to be prepared for projected growth. What representatives of Productboard were not sure about was how much they will use rightaway and how much of the space they can sublease. With the analysis by CAPEXUS, the client realized it can comfortably use 2,000 sqm, less than half of the originally leased space which resulted in significant savings for Productboard.
"When the time comes, we'll expand our office to include this additional space. We're preparing for global growth, and we're counting on the fact that in a few years, we could be up to four times as big as we are now," explained the company back in 2021.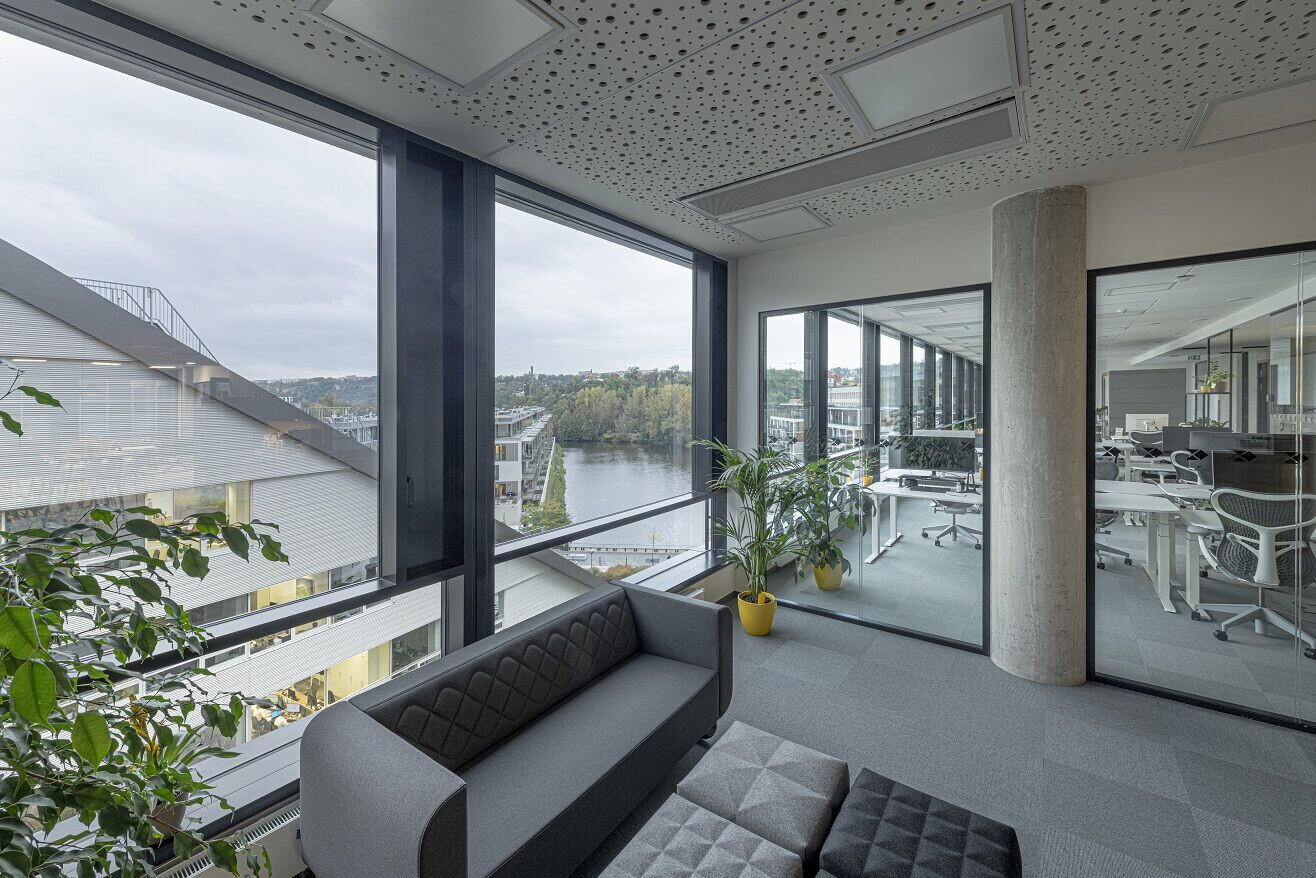 Before 2021, Productboard occupied a standard open space in a different location. That wasn't a long-term sustainable option and that space didn't fulfill the team's needs: the number of meeting rooms and their technical equipment was insufficient, the acoustics solutions for the space non-existing. The new premises, based on CAPEXUS's workplace strategy brief and designed by YUAR studio, cater to both community (think all-hands meetings, workshops, and yoga sessions) and personal and team needs.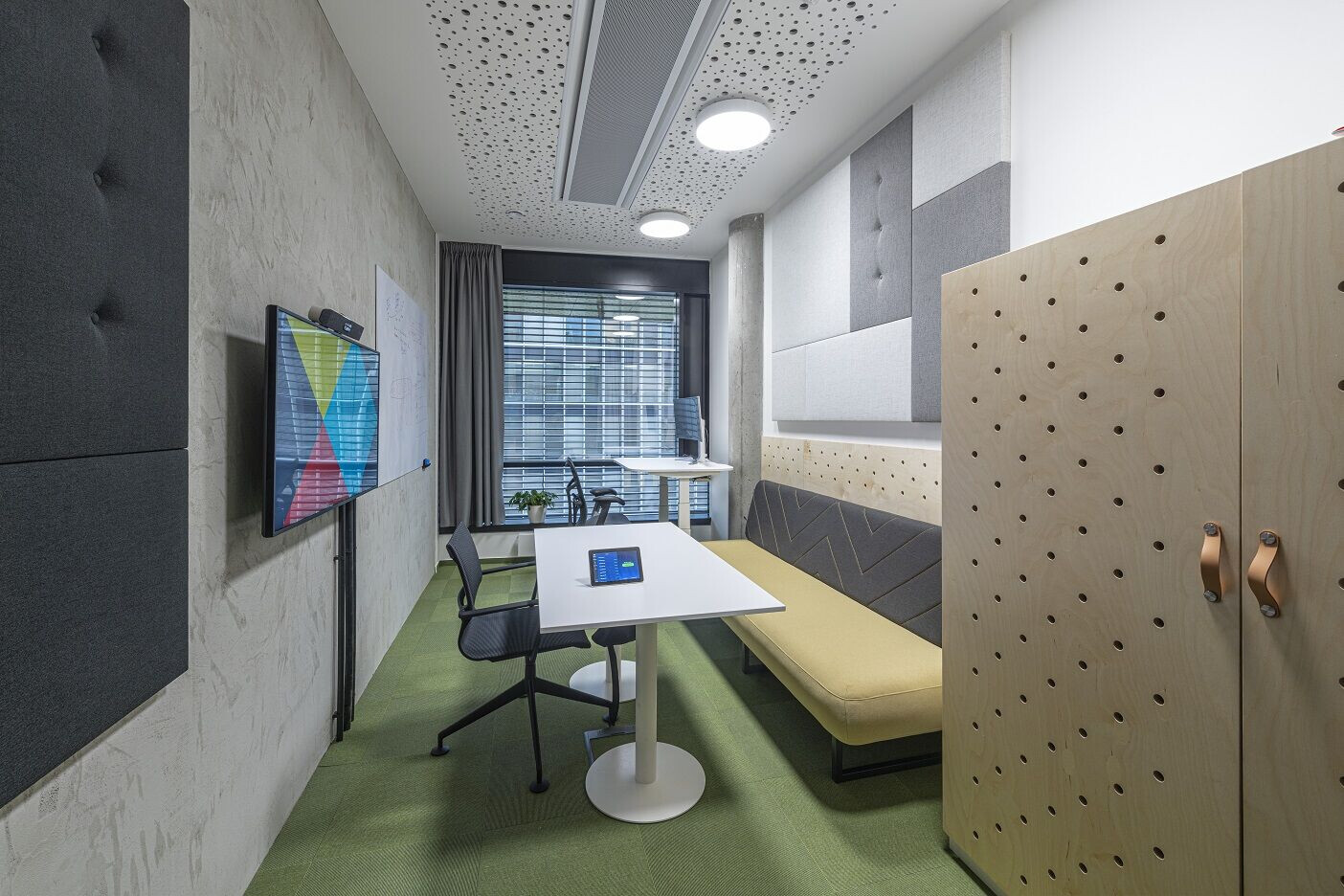 CAPEXUS introduced Produtboard with the concept of a town: each team belongs to a different neigborhood that can accommodate up to 24 workstations. Each of the neigborhood has its own zone of amenities including focus rooms, lockers, copy rooms, phone booths, coffee points and meeting rooms. The central 450 sqm "town square", is a place where everybody meets. This hub works as a spot to enjoy a meal or a coffee, as well as space where all-hands meetings, hackathons, workshops and other events take place.
Except for the rather usual balanced number of spaces for stabile teams, meeting rooms, phone booths and ergonomic workstations that we proposed, CAPEXUS also uncovered the company-specific needs. The agile development teams needed scrum points, meeting rooms for pair programming, and more. The flexible arrangement allows team members to easily migrate to collaborate, is technology-rich and supports company culture.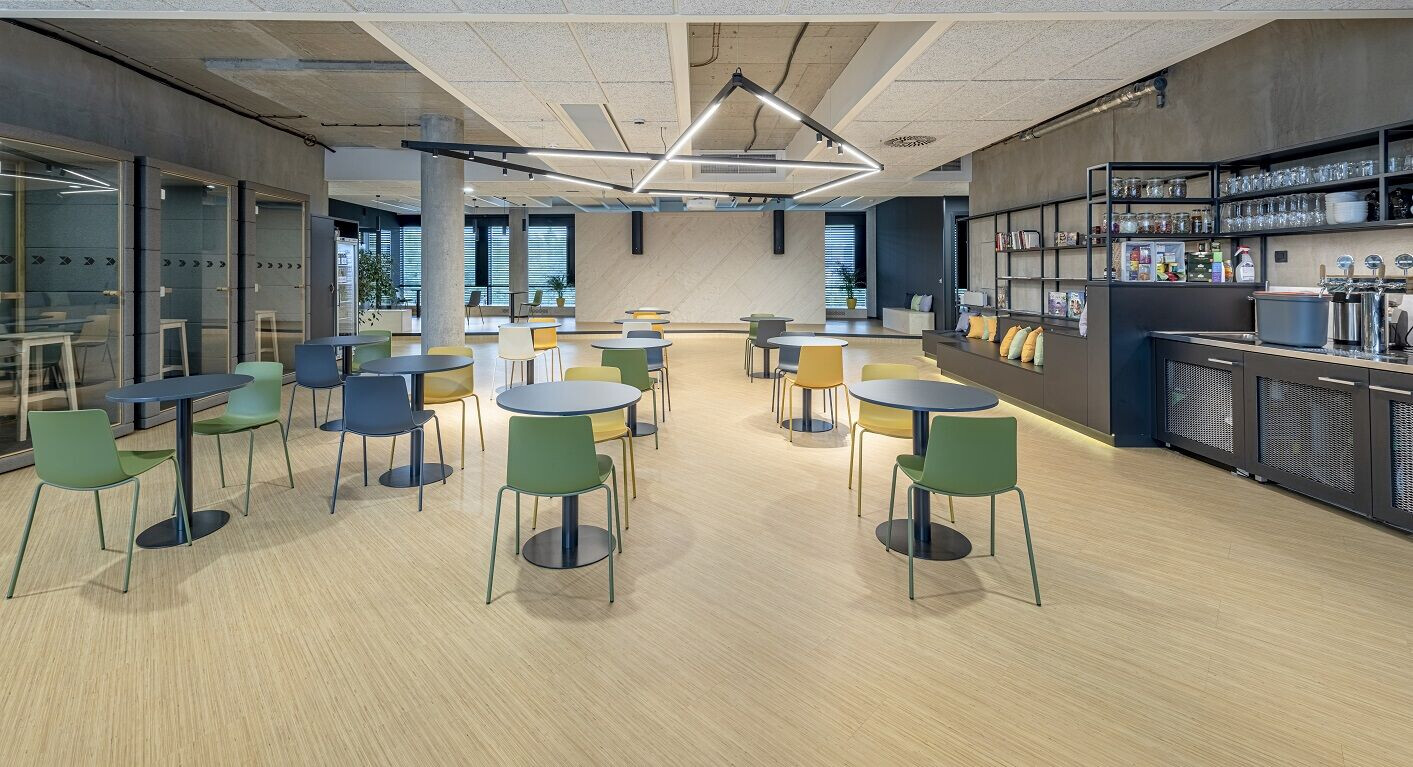 "CAPEXUS's contribution to the whole project was really palpable, and thanks to the workplace strategy brief, we were able to achieve a really good result in building the office itself," says Martin Pivarči, Back office specialist at Productboard.
"Our new home has space for up to 178 people, giving us plenty of room to grow while catering to all our needs as an international company. Because we're partially located in San Francisco (and 6 other locations), we need lots of meeting rooms, private spaces for calls, as well as spaces where colleagues suffering from jetlag can take a snooze," said Daniel Hejl, Productboard's co-founder and CTO.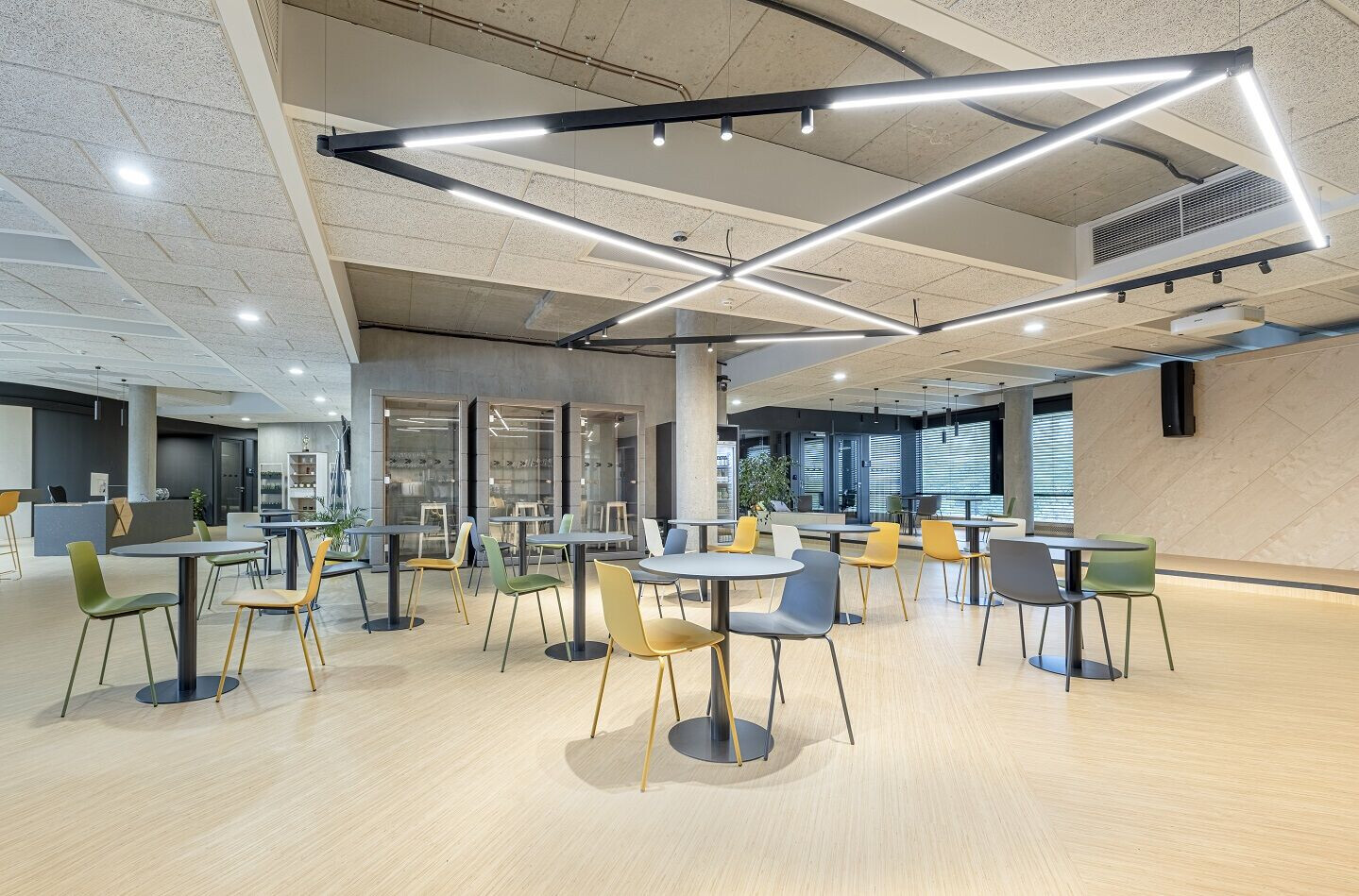 As Productboard further explained: "The new office features ergonomic workspaces complete with adjustable standing desks, a total of 14 different types of meeting rooms, and spaces designed for relaxation. We've even built a special exercise space complete with climbing walls!"