Przybecki law offices occupy 150 m2 on the first and third level of the building in a historic tenement house in Jeżyce in Poznań.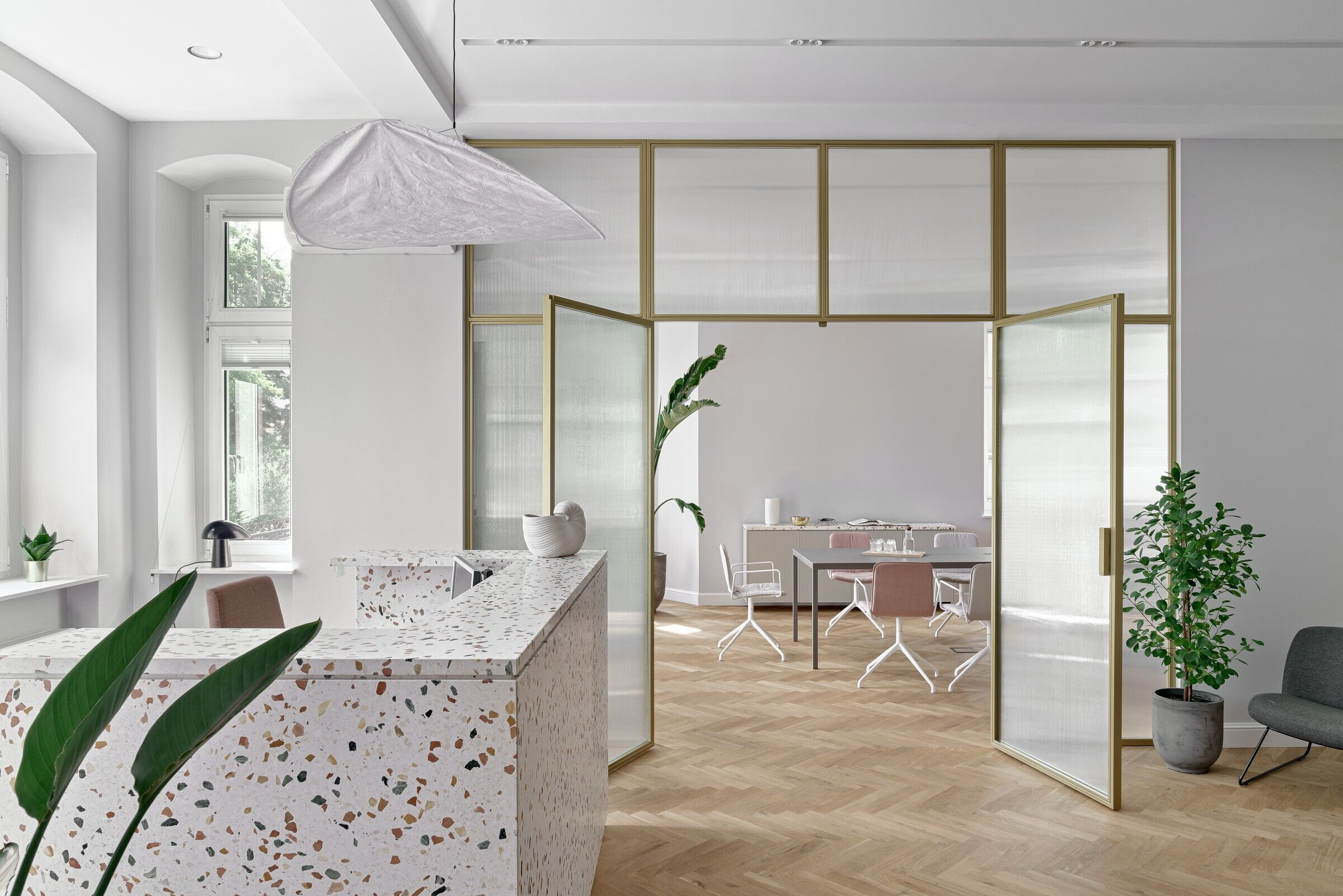 The aim of the project was to expand the space by creating a new reception area, a conference room and more office space. Visitors enter a large open space through wooden antique doors. High ceilings and many symmetrically rhythmic windows provide fantastic natural light and volume to this space. The color gamut is quite ascetic and consists of two major colors: monochromatic gray and white used for the ceilings, the walls, the large conference table, the radiators, and the customised furniture. Natural wood was used for the flooring. To balance the interior, we used contrasting colors and rich structure of the paintings by Kaja Redkie and we added some gold as a bright element.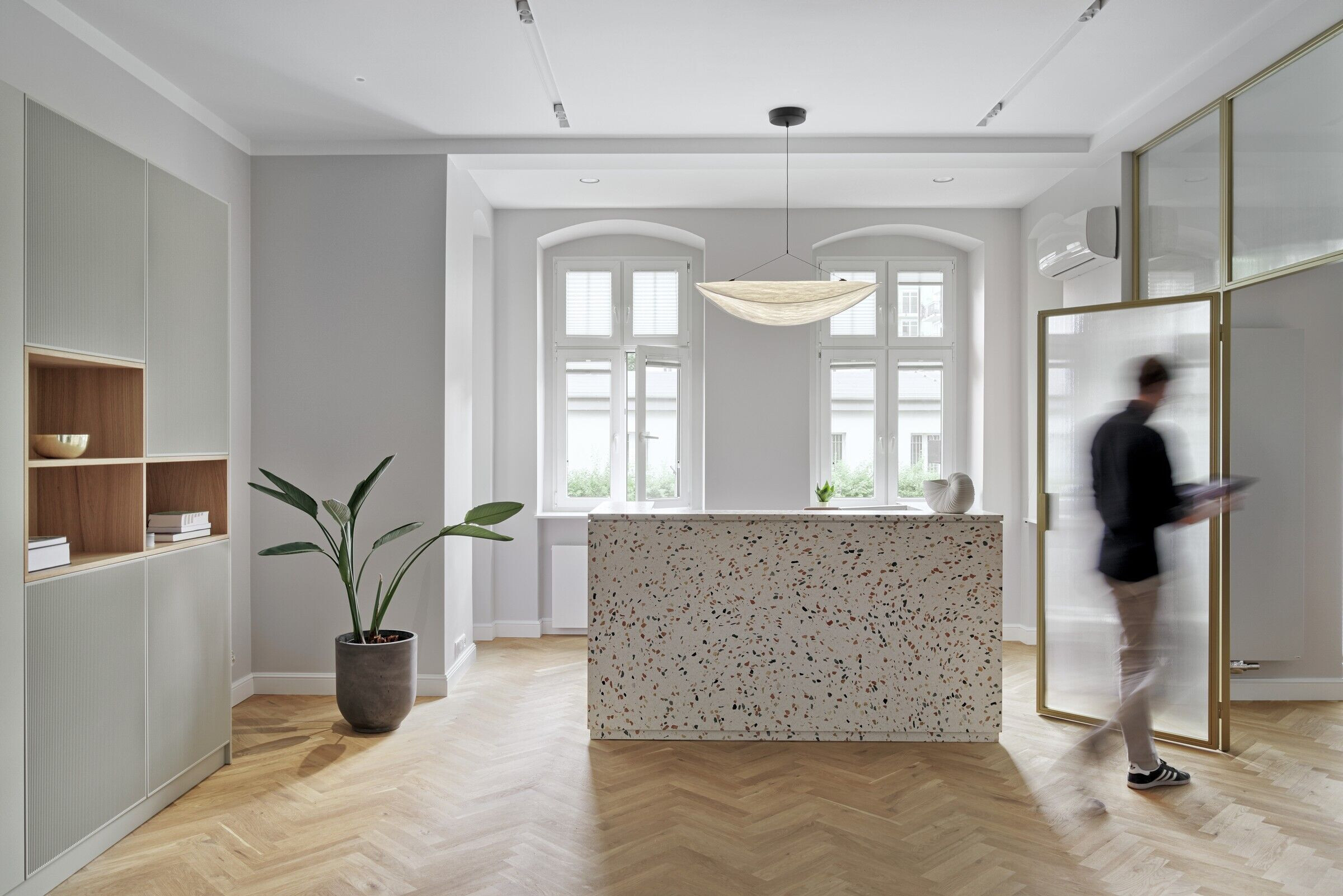 The highlight of the project consists in a reception desk which constitutes the central element of this space. An ornamental glass wall separates the space of the conference rooms and adds an extra play of light to the space, while the old gold-colored frame adds character. The surface structure of the file cabinet also creates a vertical play of light. What adds to the atmosphere are the tall exotic plants.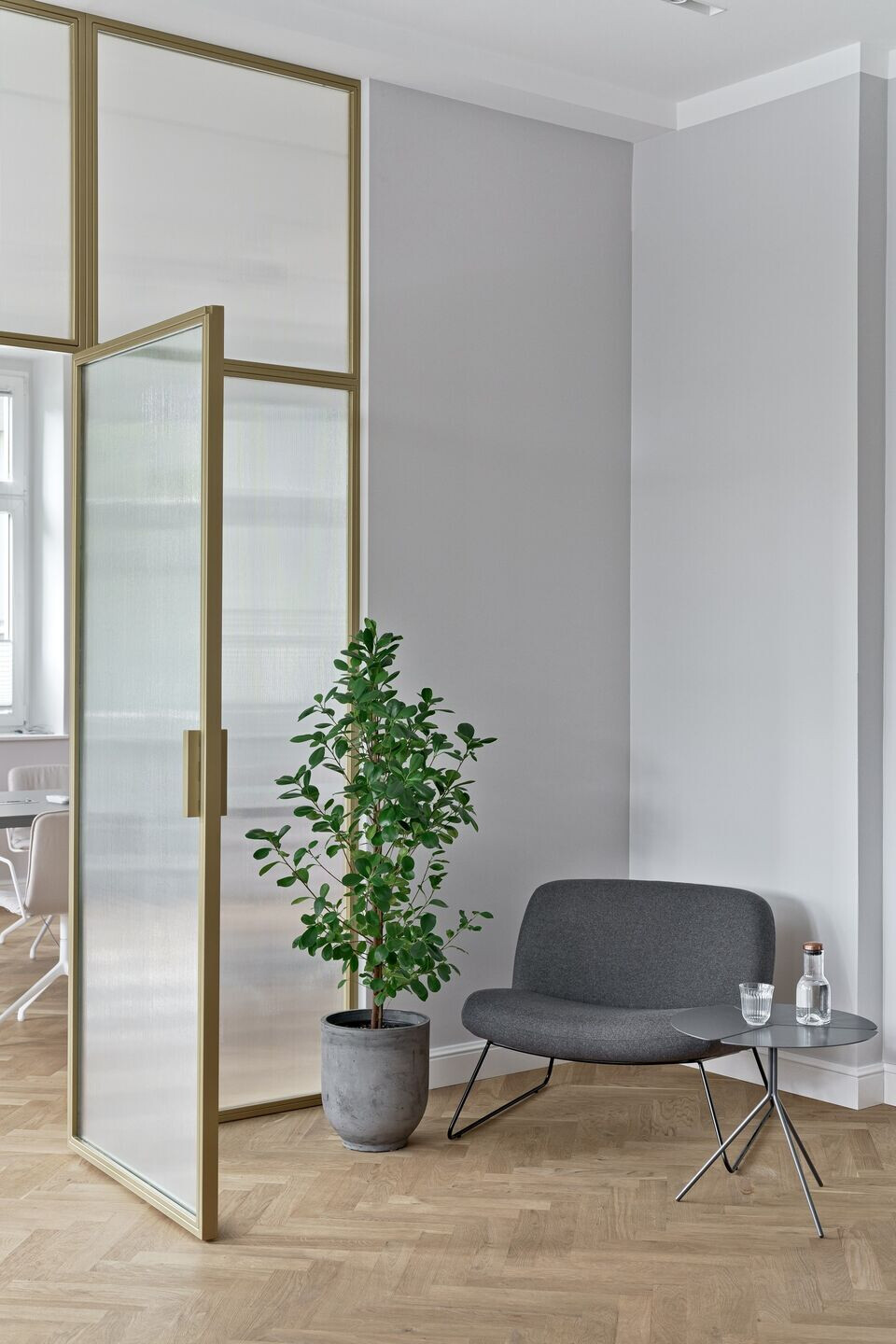 Right behind the reception there is a large mural which makes the hall an extraordinary exhibition space of Honza Zamojski and his work "Orange or Anger" from the series Prism that are to change on a regular basis.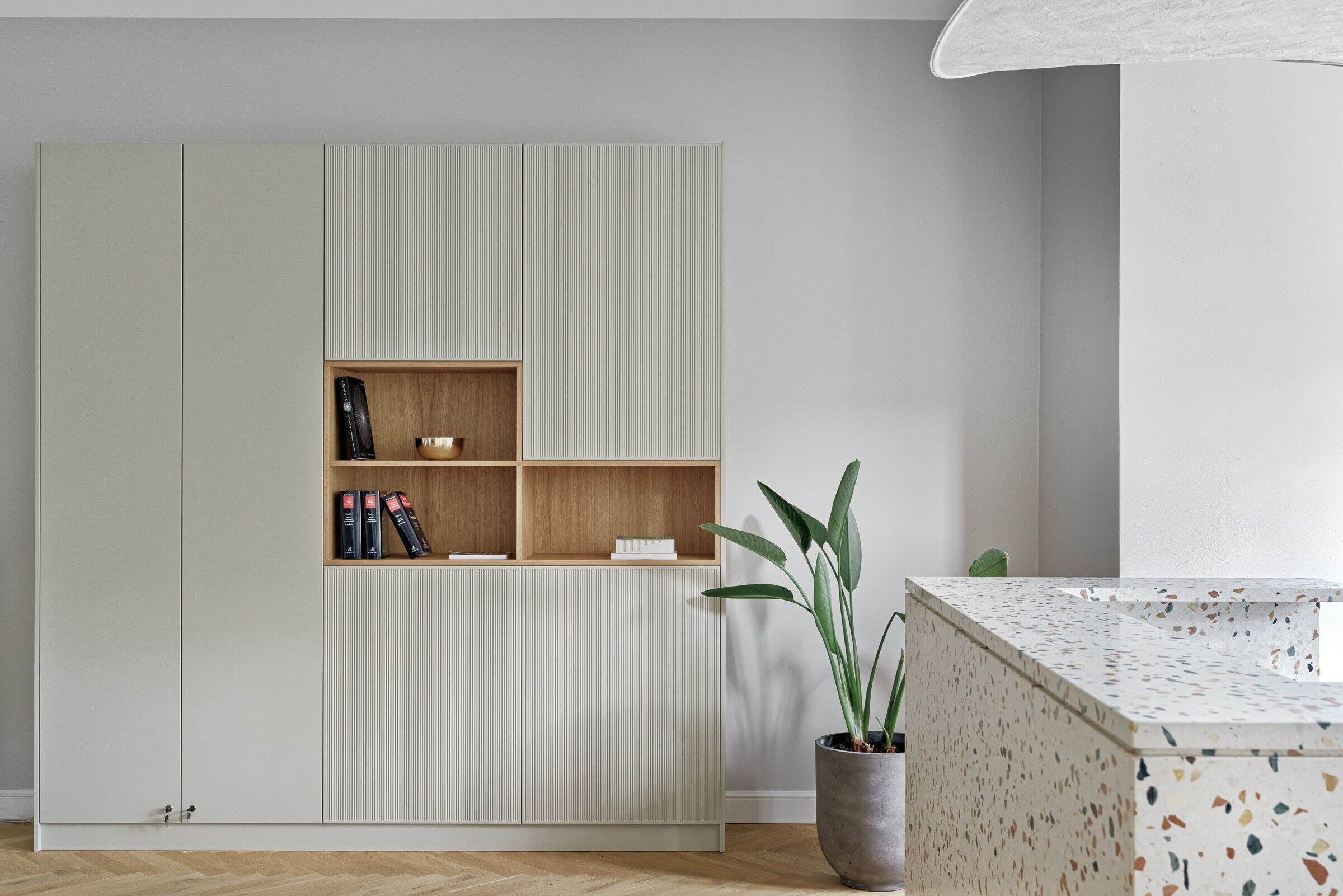 Our intention was to create a flexible and functional space for effective collaboration, work, and rest.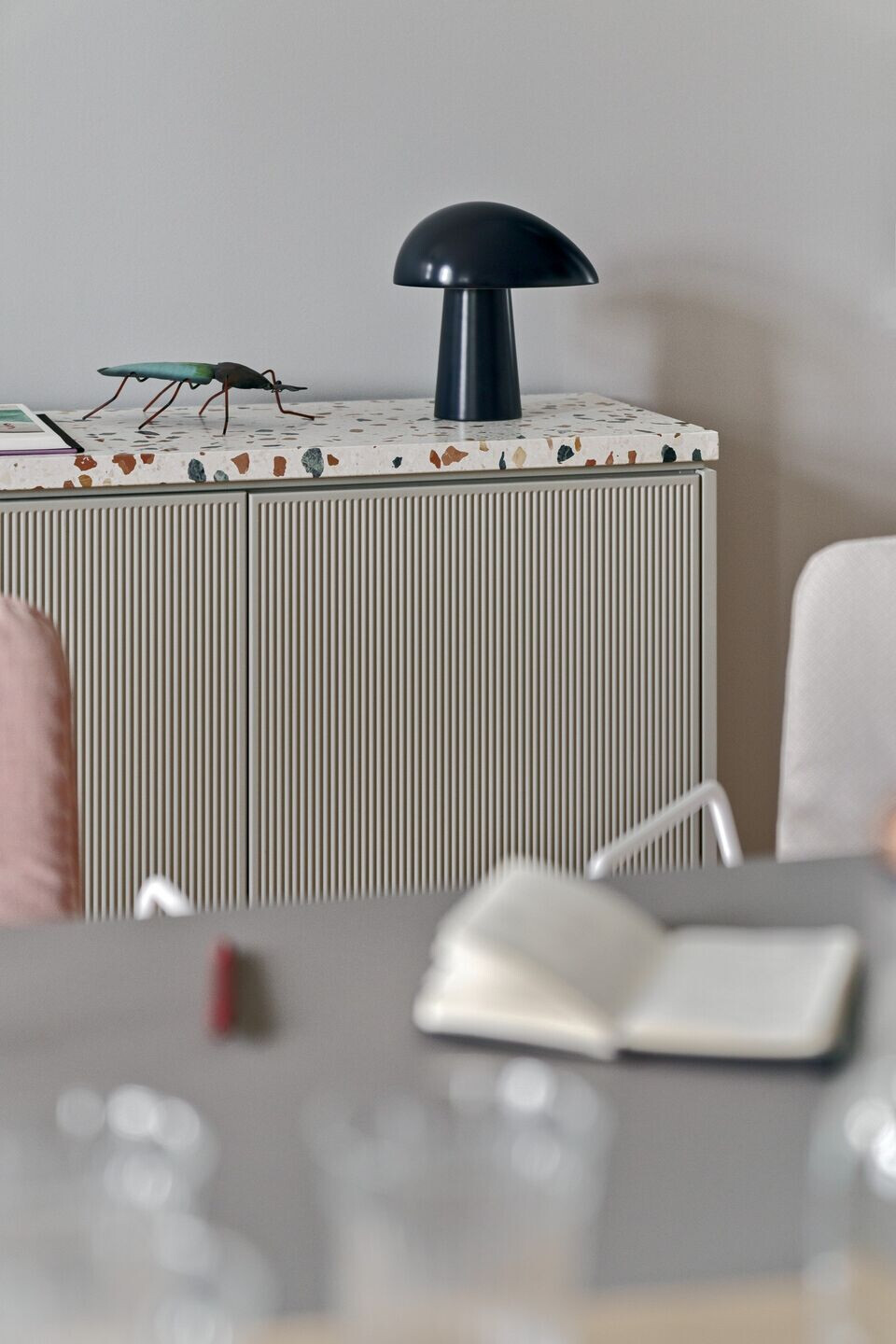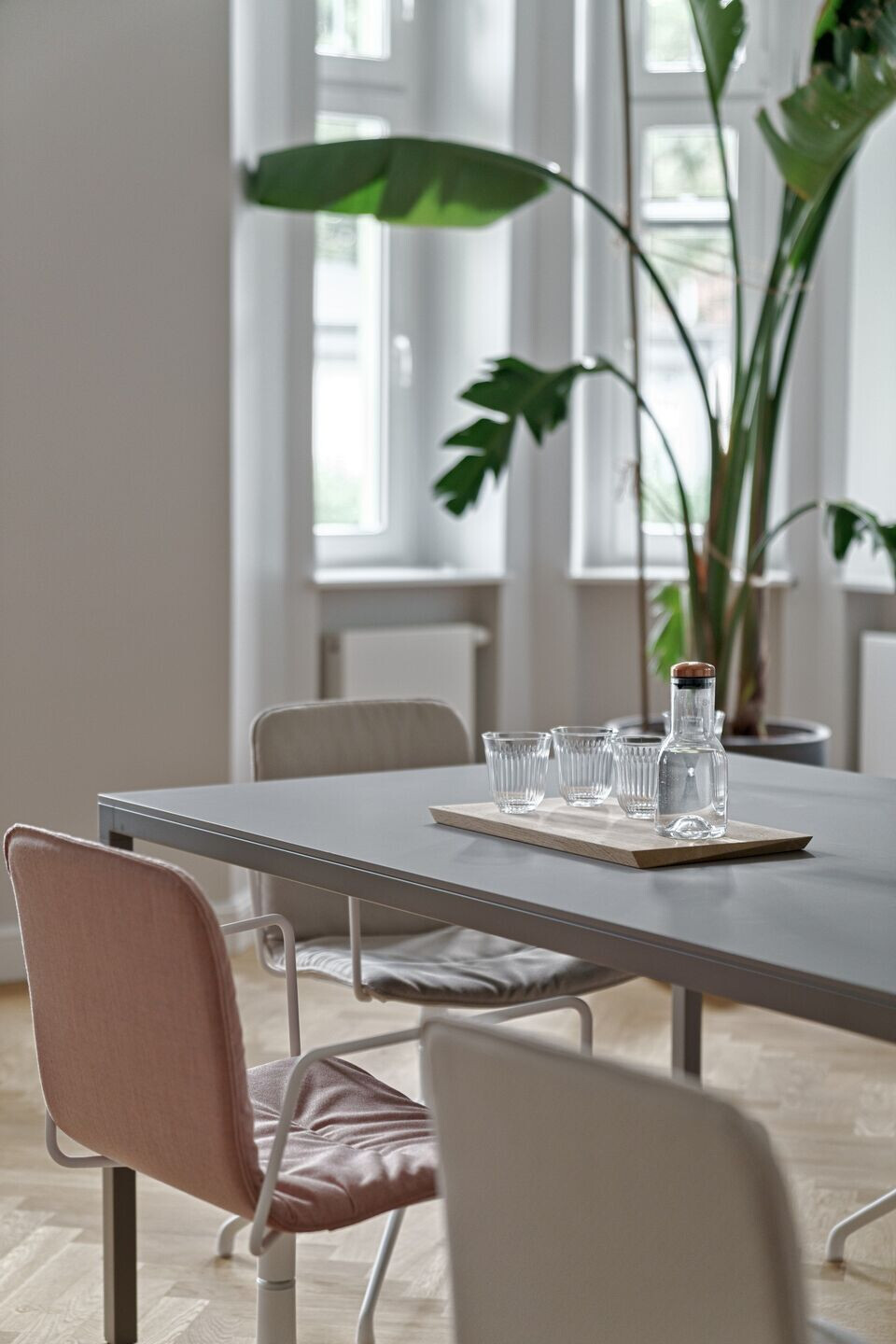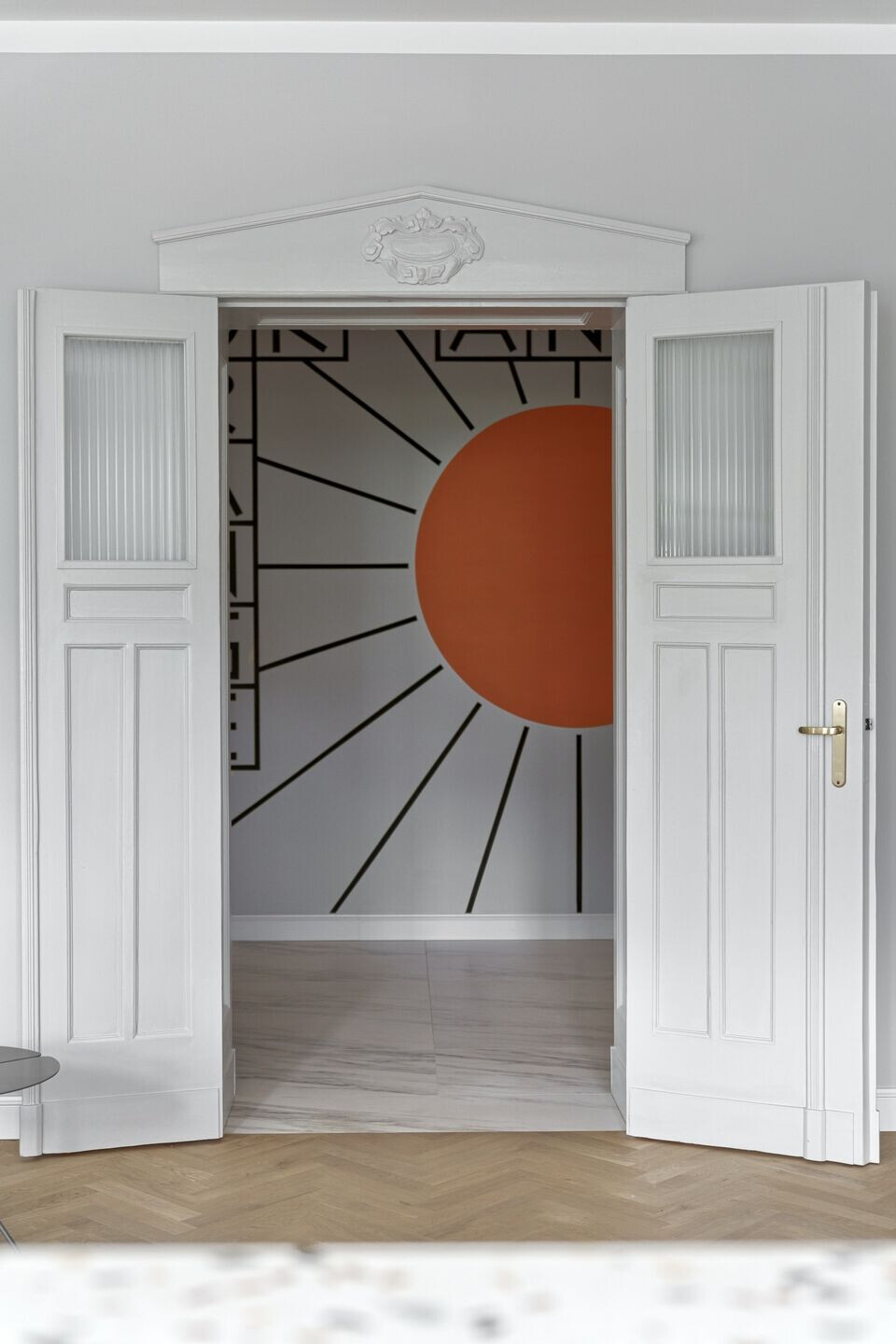 Material Used :
1. Flooring: Natural wood, large-size laminated porcelain stoneware Lea Ceramiche
2. Doors: Antique door
3. Interior lighting: Eugenius, Pholc, New Works
4. Interior furniture: Desalto, Viccarbe, Custom Design Furniture