The clients brief consisted of a home contemporary in style but having the essence of tradition. The site is located in Satara, Maharashtra, India. There were two access road to site on from east side and other from north.The site was a corner plot and we took that to our advantage while designing but that took away margins from both side and there was no room for landscape to be done. Therefore, we introduced landscape inside the house. The house was designed with an approach of having a courtyard in the center which interacts with other spaces around, thus placing the chapha tree around it. The orientation of the building is east-west with the entrance on the east side fulfilling the requisite of vastu.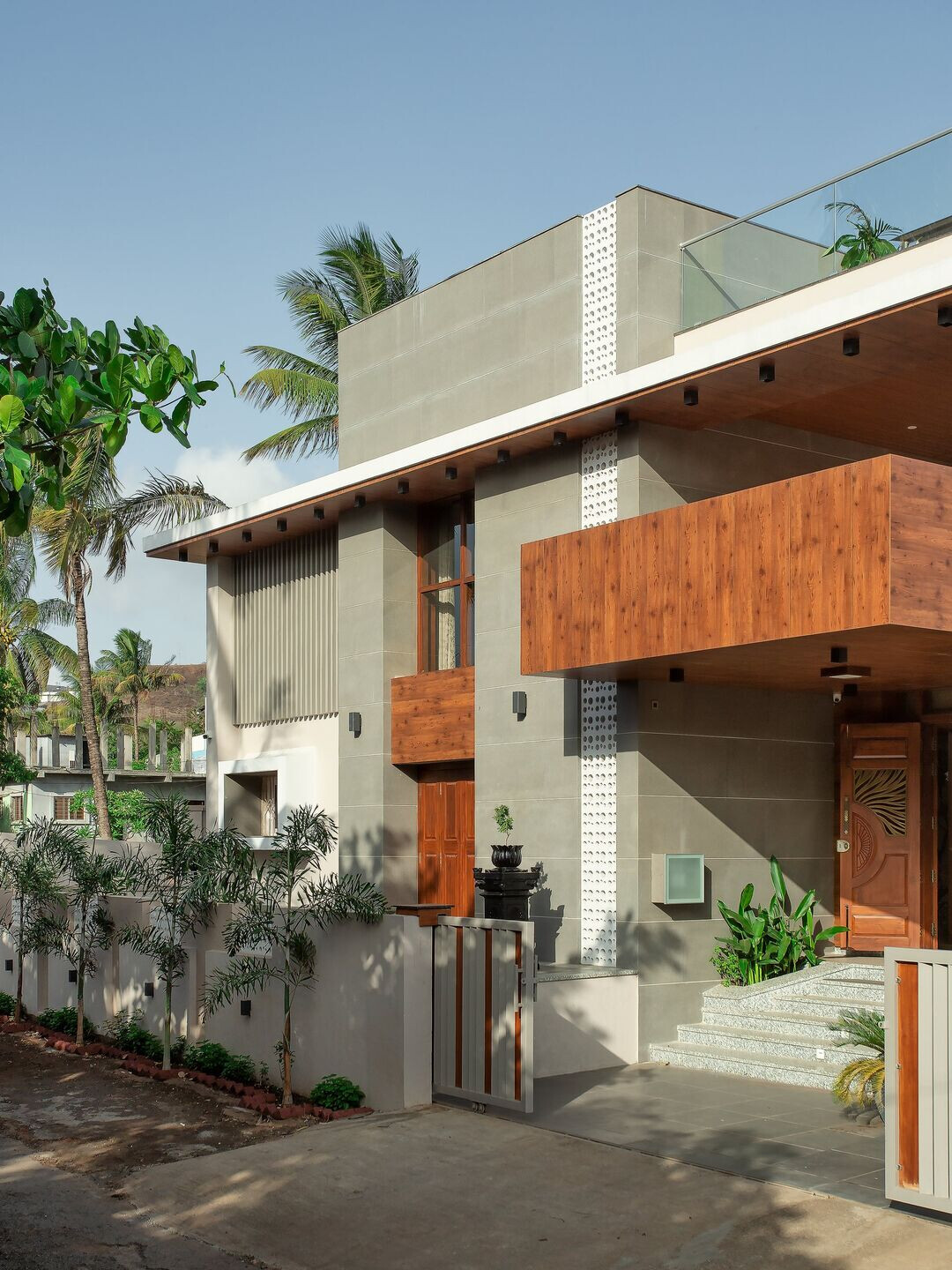 The golden rays of light reach the courtyard directly by worshiping the sacred tulsi Vrindavan.The central courtyard which opens to tulsivrindavan is enhanced by the play of light and shadow. The kitchen is placed to southeast side to get better connectivity with outside. There are no openings provided on south side to avoid harsh light. Small pockets are provided on north side on staircase wall to get in day light and connect inside and outside and to break the solid mass of the wall. These pockets get illuminated at night and gives an aesthetic to building. There are two master bedrooms placed on southwest side on top of each other and two guest room on northwest side.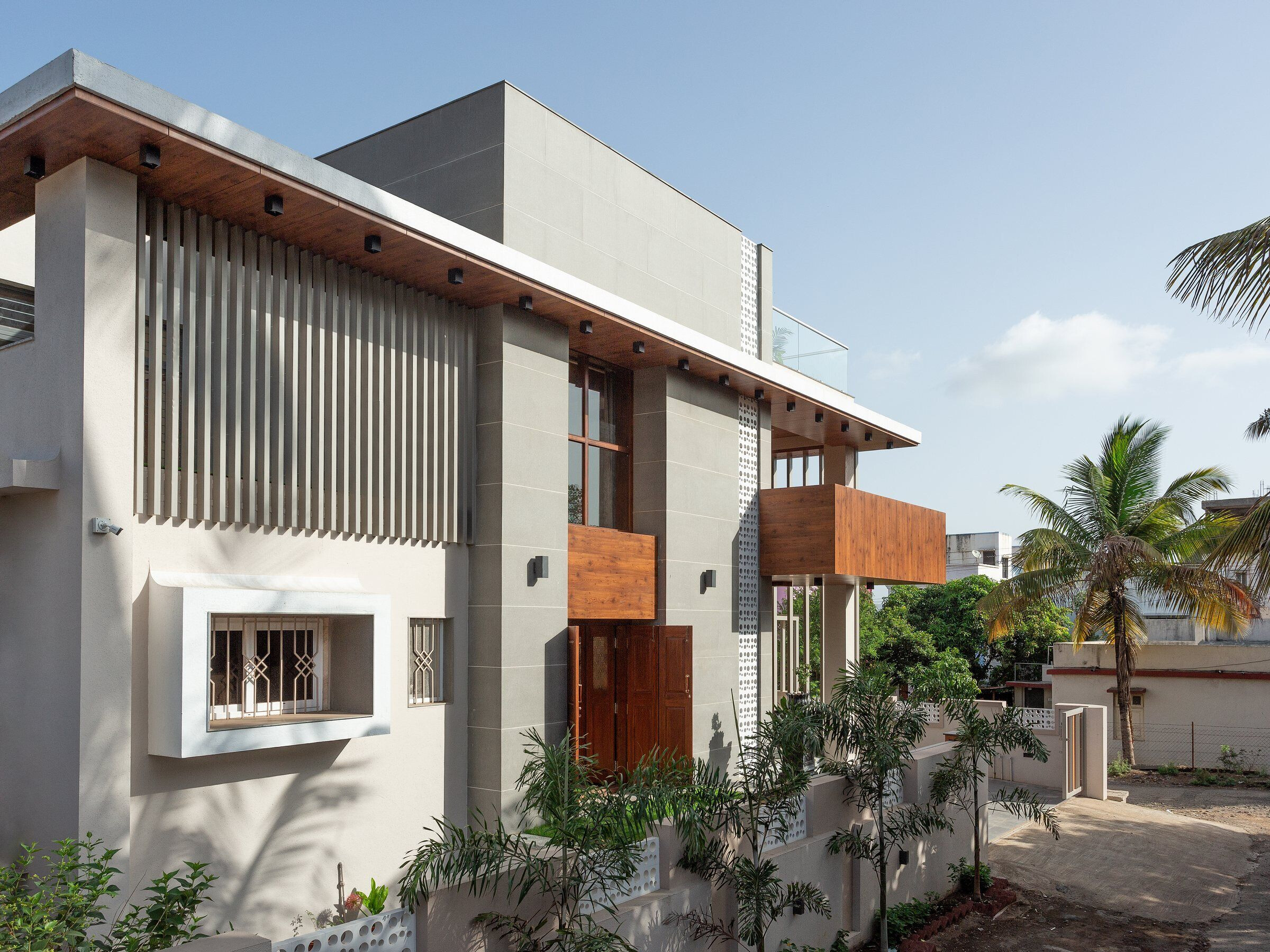 The living room is double height to connect the upper and lower level. Courtyard brings the people of the house to get and creates a better bond within. Skylight is provided on top of the courtyard to get in the natural light which create play of light and shadows in the living room. You are connected with green inside as well as outside. The first floor comprises two terraces other than rooms, one on south east side and one on north east side. South east has been designed framing the view of the mountains and vertical fins are provided on east side to maintain privacy and create a visual barrier and covered terrace is designed on north east side to enjoy a morning coffee.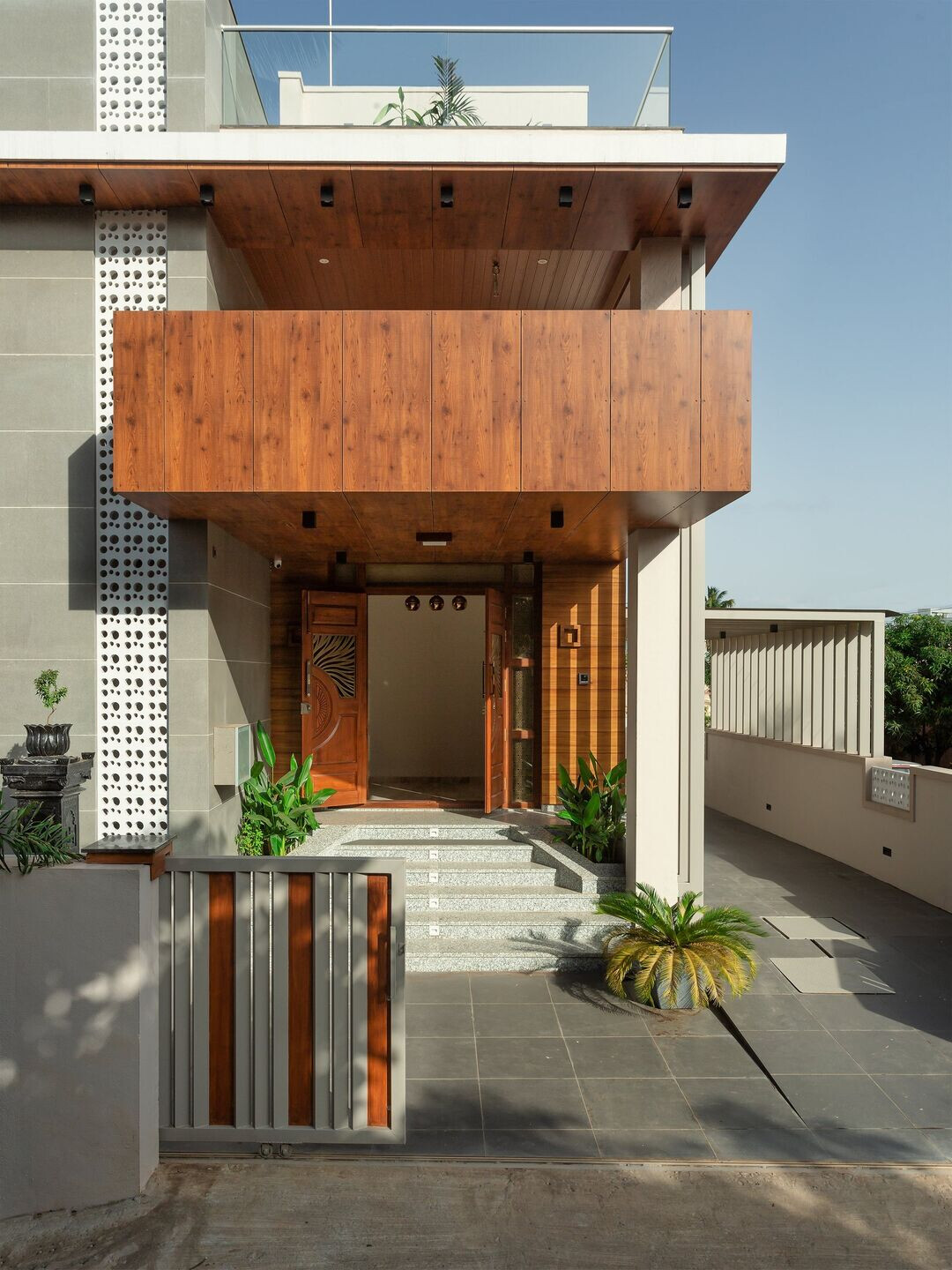 Qutone tiles have been used for external cladding and greenlam wooden finish. Interior has been designed very minimally and every room has separate space for changing. Use of wood and veneer gives interior a traditional look which makes room cozier.
Team:
RCC Consultant: PG Associates, Mr. Jayesh Patel
Building Contractor: Mr. Ashutosh Zare (Ashwini Builders & Developers)
Plumbing Contractor: Mr. Rajendra Umate
Electrical Contractor: Mr. Machindra Kadam
Carpenter: Mr. Durgaram Jhangid
Painting Contractor: Mr. Ravi Todkar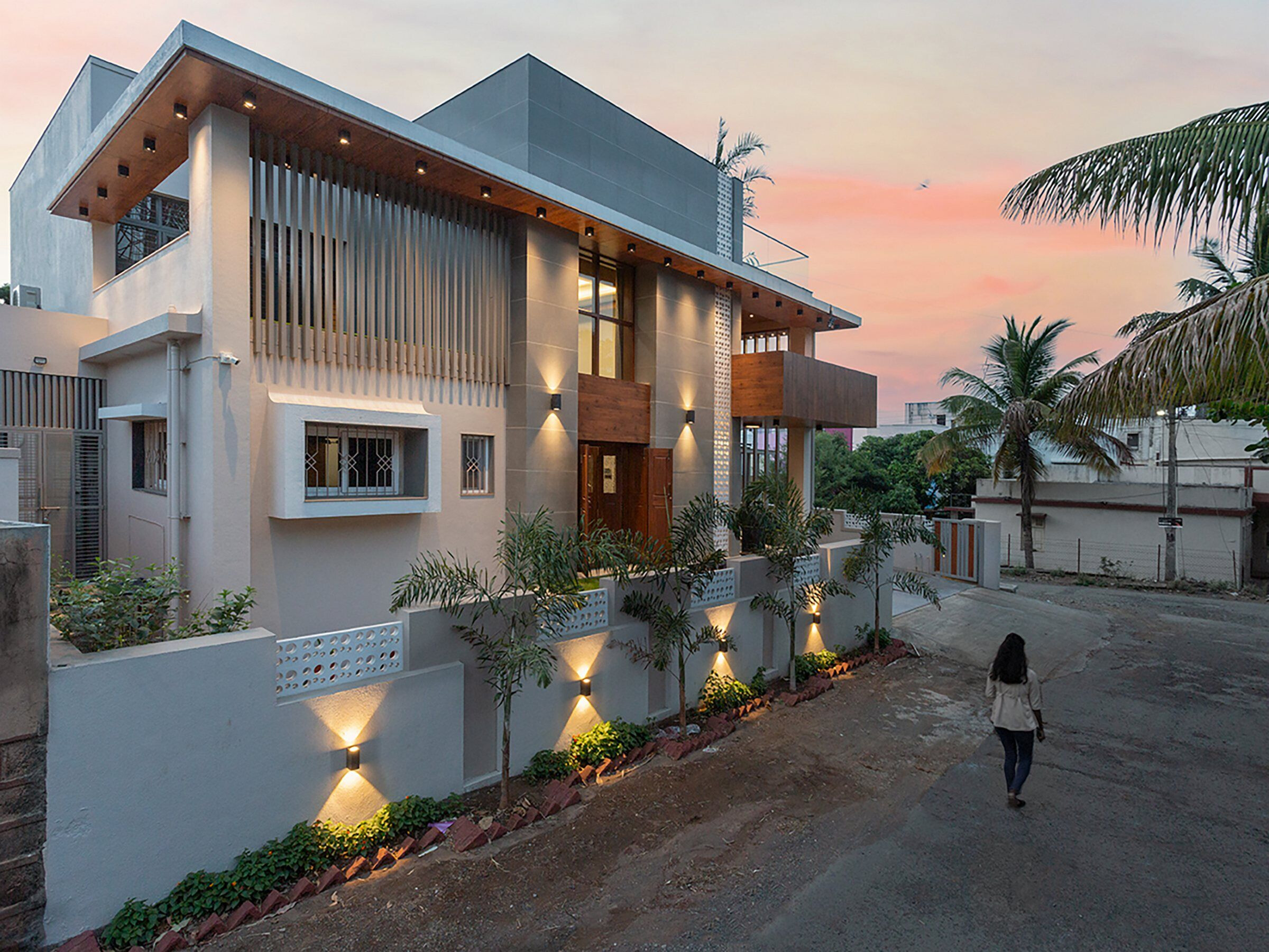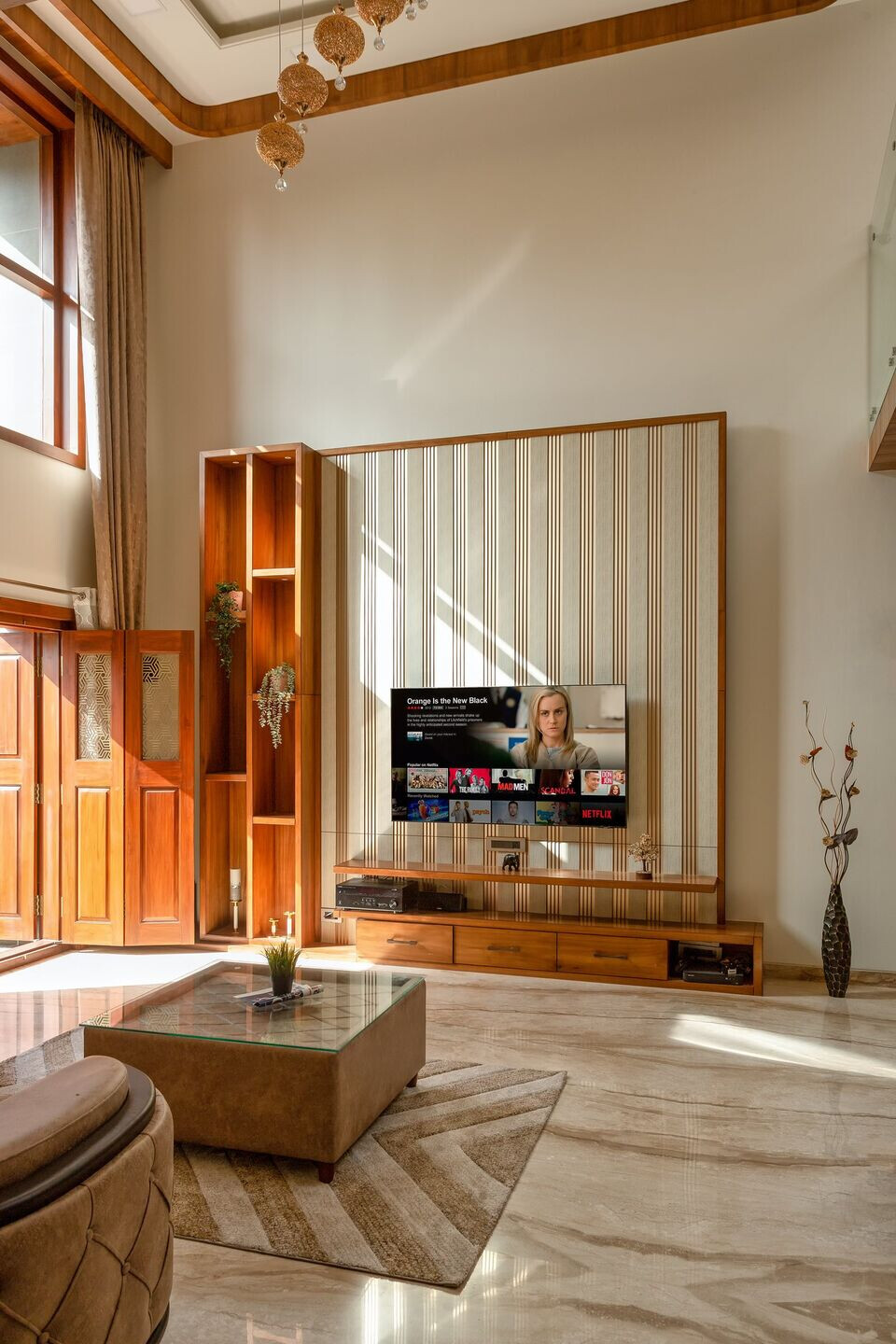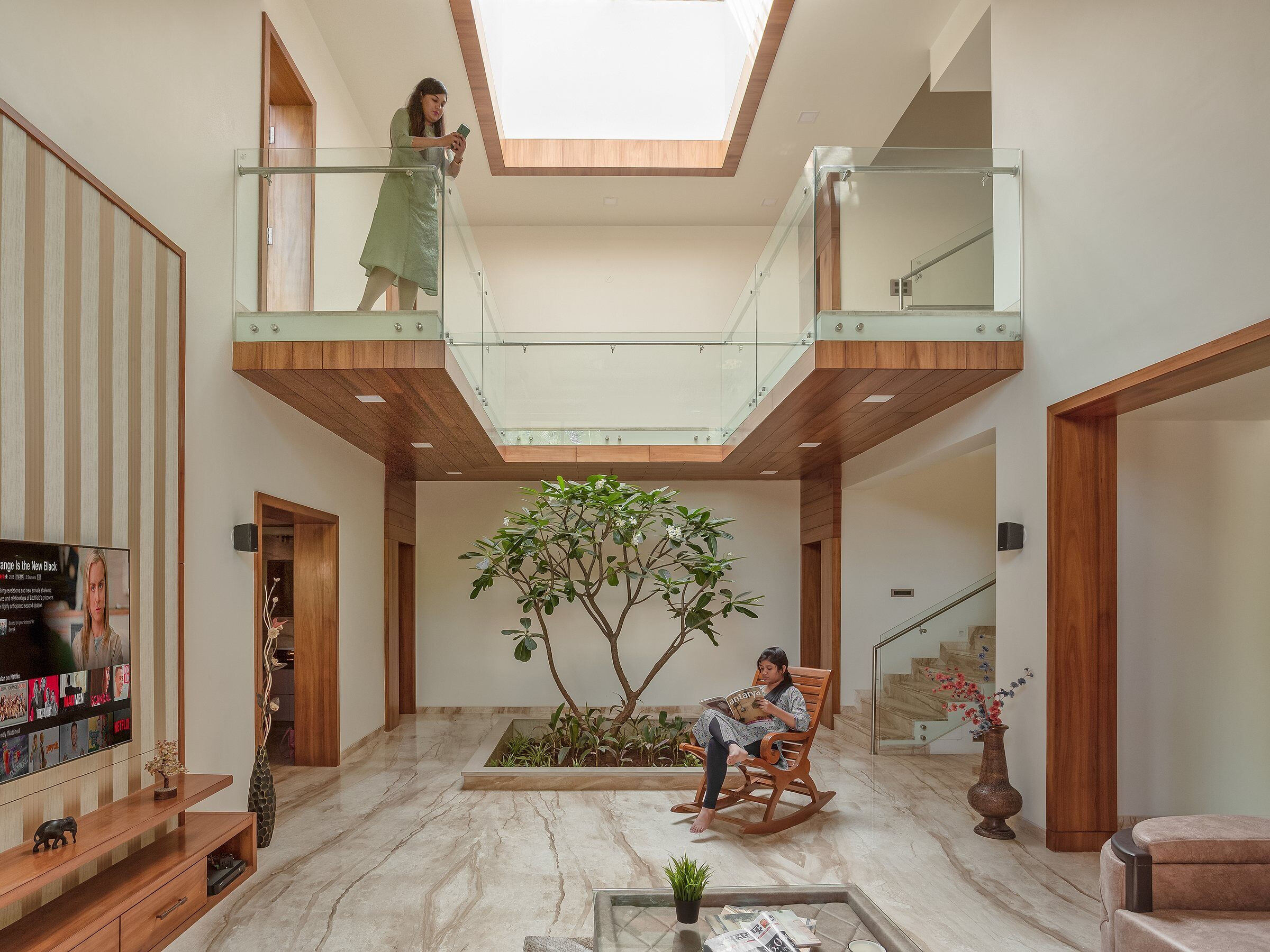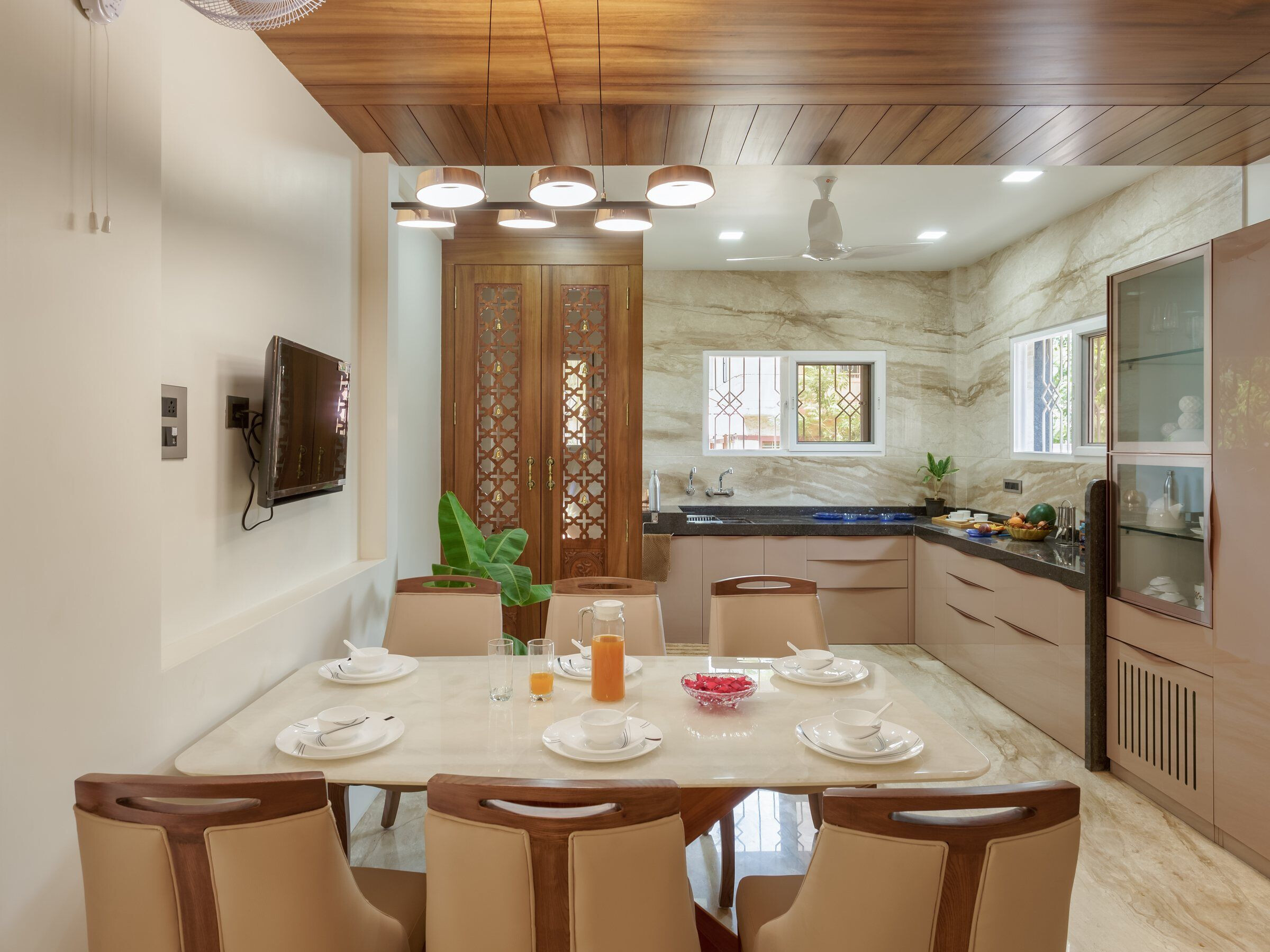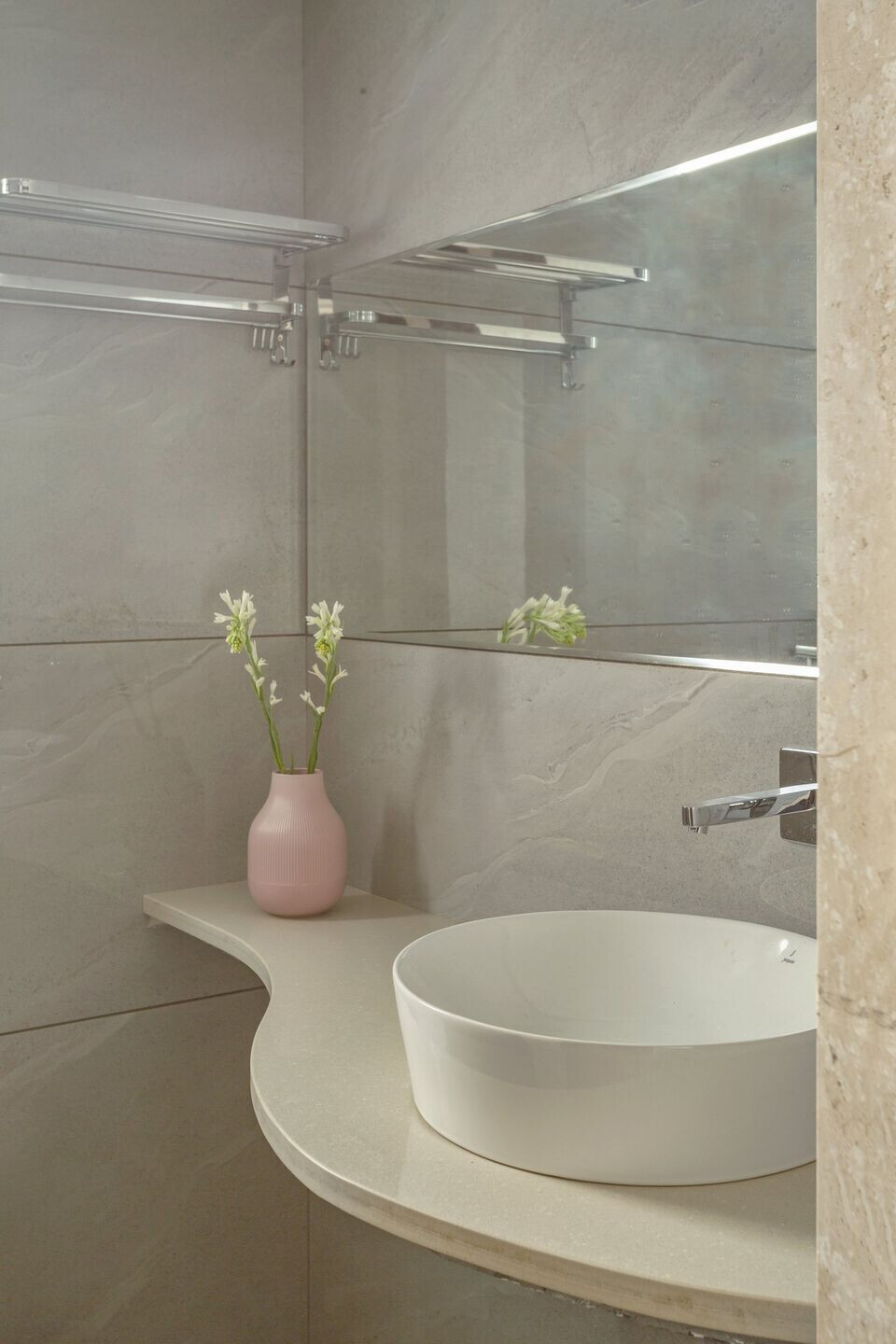 Material Used:
1. Flooring: Italian Marble (MOHAN MARBLE)
2. Electric fittings: GM Lighting
3. Plumbing material: Ashirwad
4. Sanitary fittings: Jaquar
5. Exterior lightings: HI-BEC
6. Paint: Dulux velvet (Interior), Dulux weathershield max (Exterior)
7. External cladding:Qutone tiles, Greenlam clads
8. Main Door: Teak wood
9. Windows: UPVC