This is a renovation of a 100-year-old tenement-style house located on yuan road in Shanghai.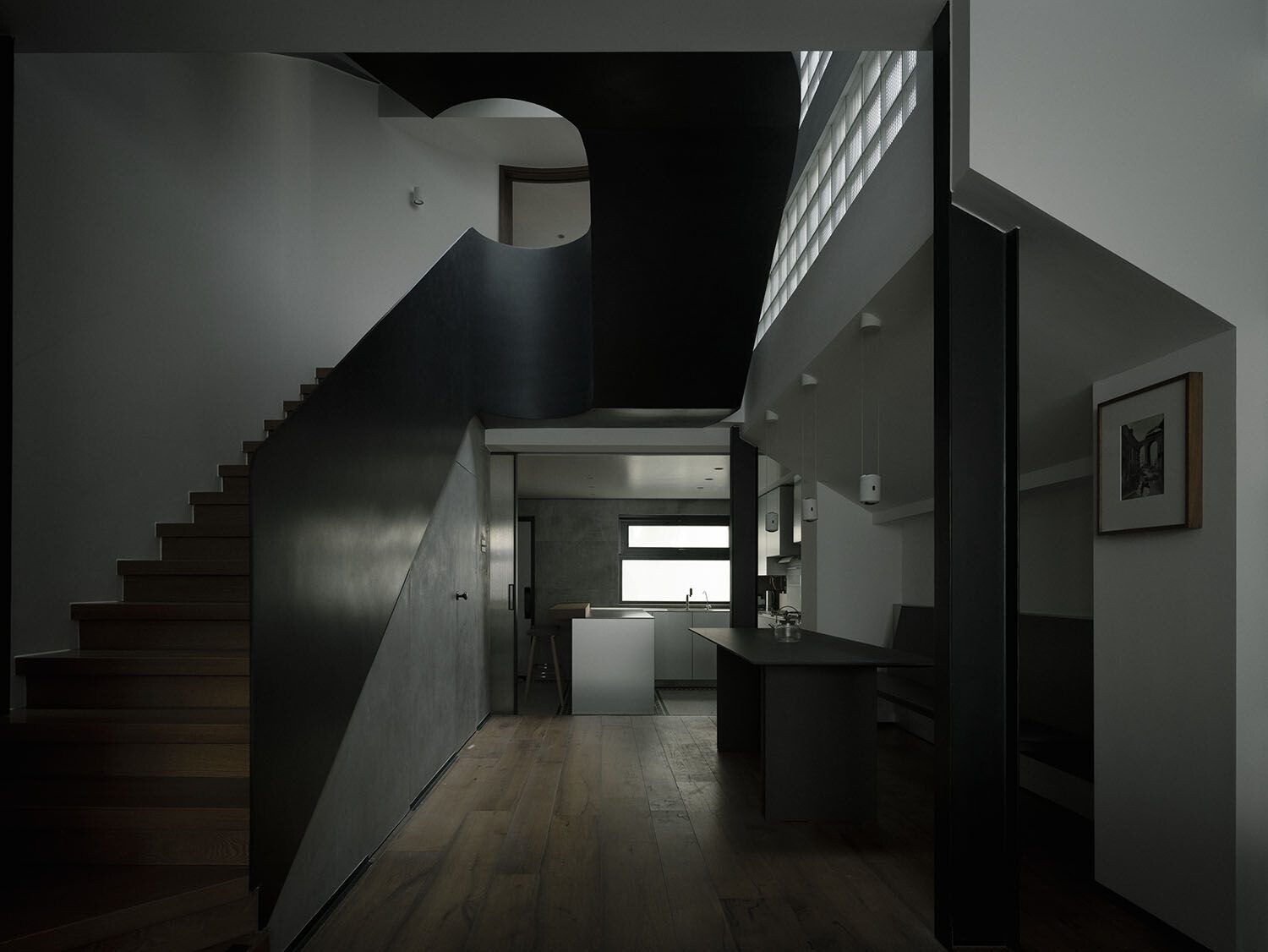 In recent years, this neighborhood has been attracting attention, especially among young people, for its cafes and apparel shops that have been renovated from old houses. This house is located in a quiet area, just a few blocks away from the busy street.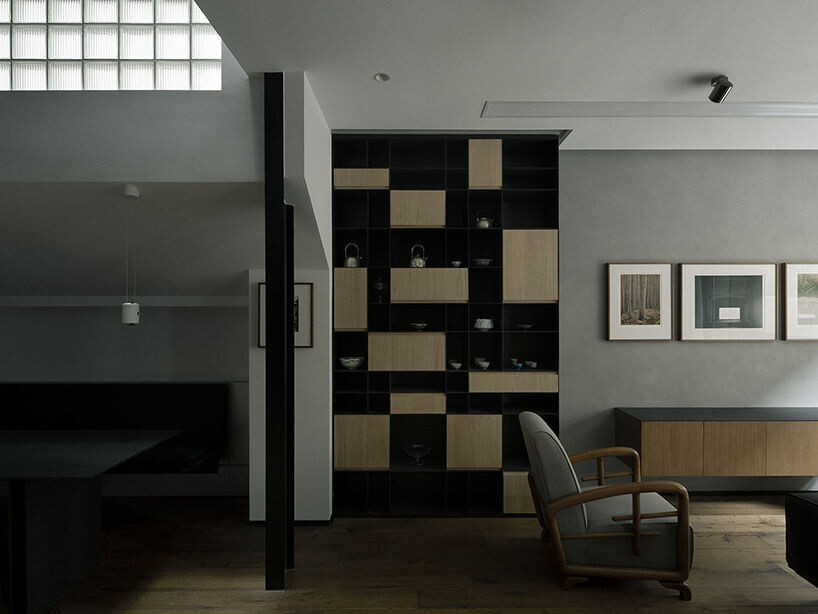 Although some of the atmosphere of the former British Concession remains in the neighborhood, the house itself has been haphazardly remodeled by various residents over the years.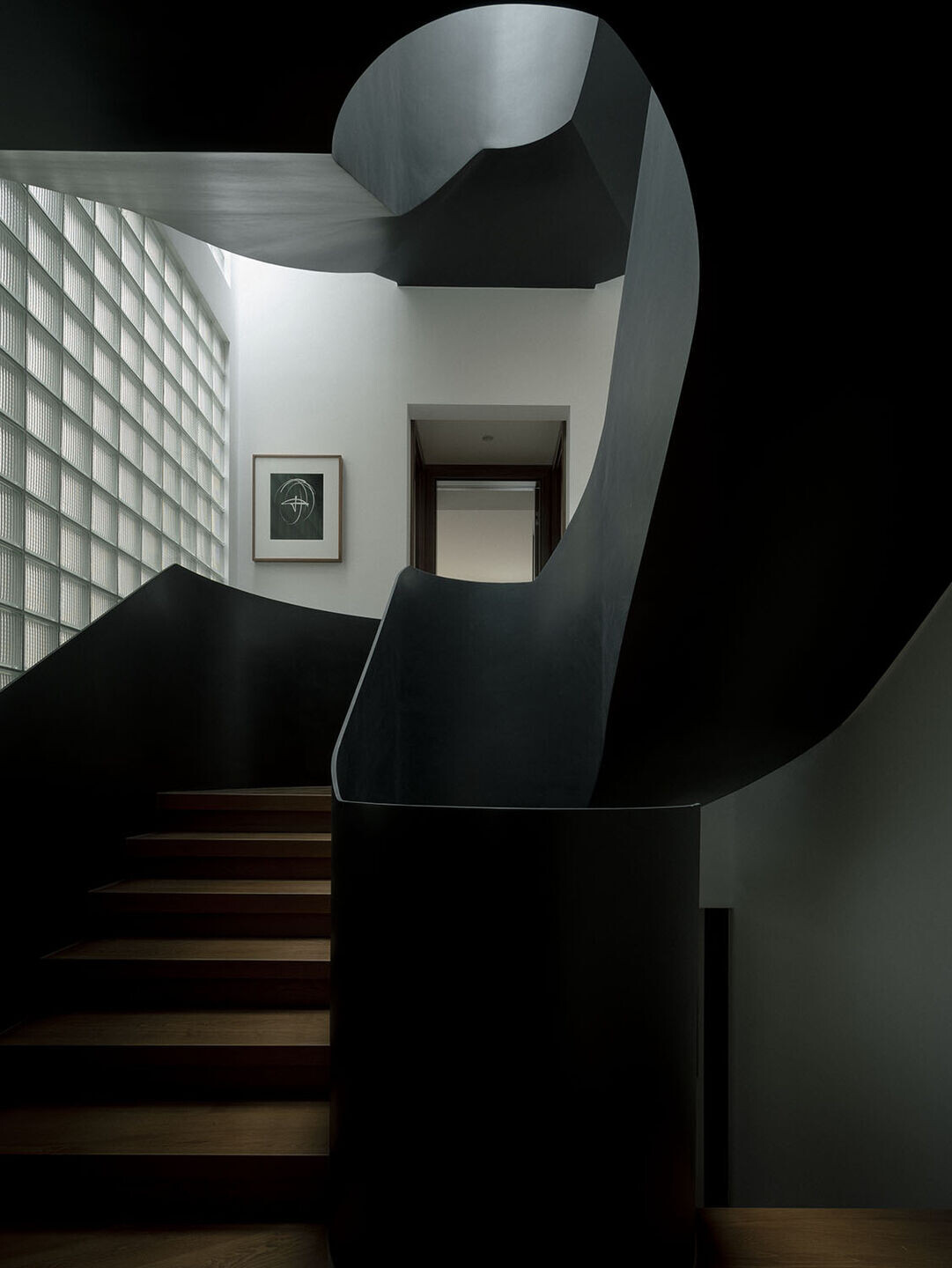 We began designing the house by restoring the additions to the south side and the central light garden in order to secure floor space, and to make the dimly lit staircase room the center of light-filled living.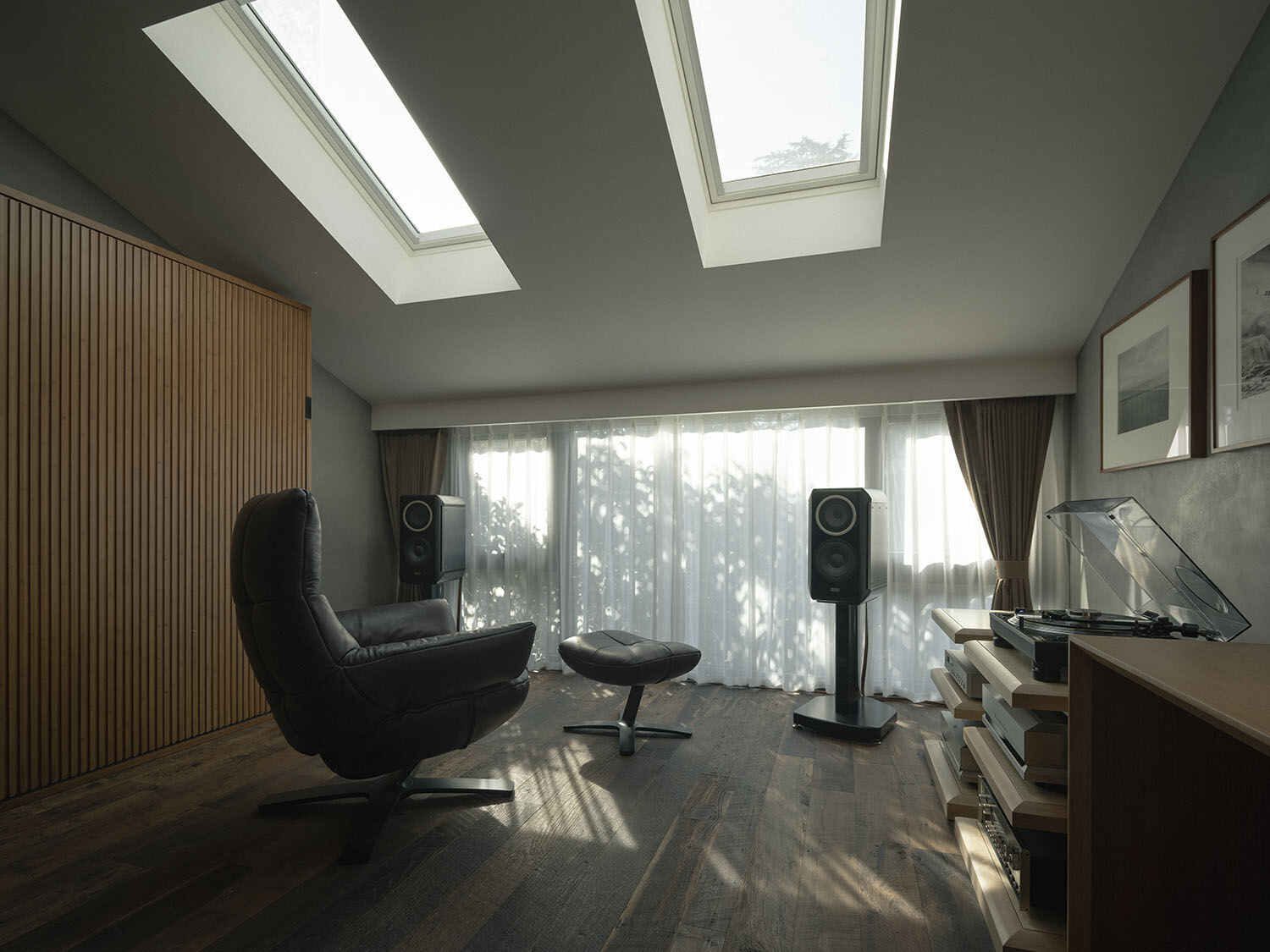 The rooms on the south and north sides of the staircase had originally been built on skipped floors, so we decided to adopt an irregular spiral staircase as a result of repeated staircase studies to see if the rooms themselves could be made continuous. The structure of the steel plate spiral staircase is made of 10mm steel plates, which were fabricated in 3 sections at a factory, and after delivery, on-site welding and on-site painting were done to realize the continuous steel plate design.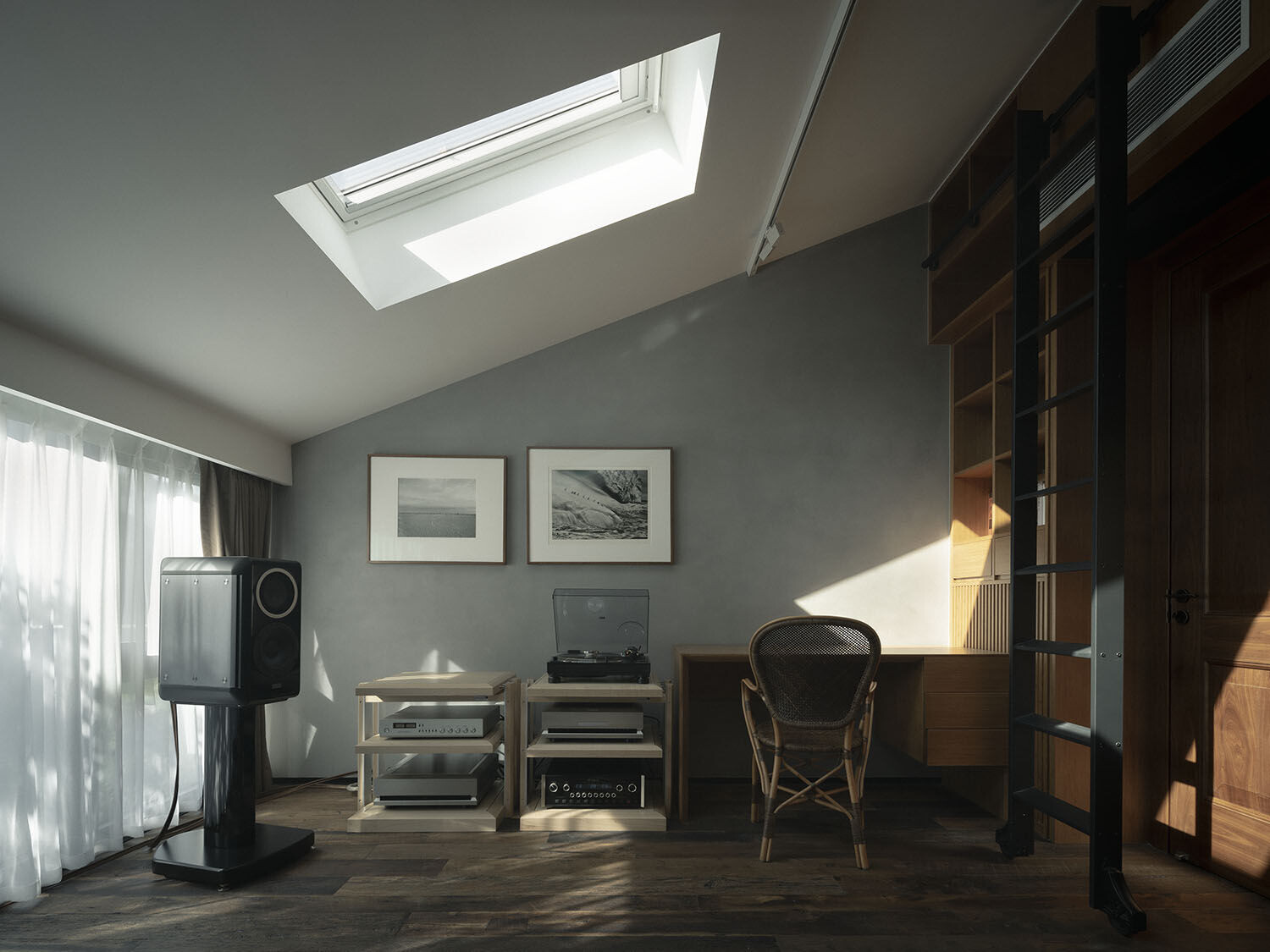 The steel reinforcement was installed in the wall to conceal the staircase and to keep its floating appearance. The stairwell is an important void that brings light into the daily life by natural lighting from the top light and the glass block on the east side, and is a junction point for moving from room to room.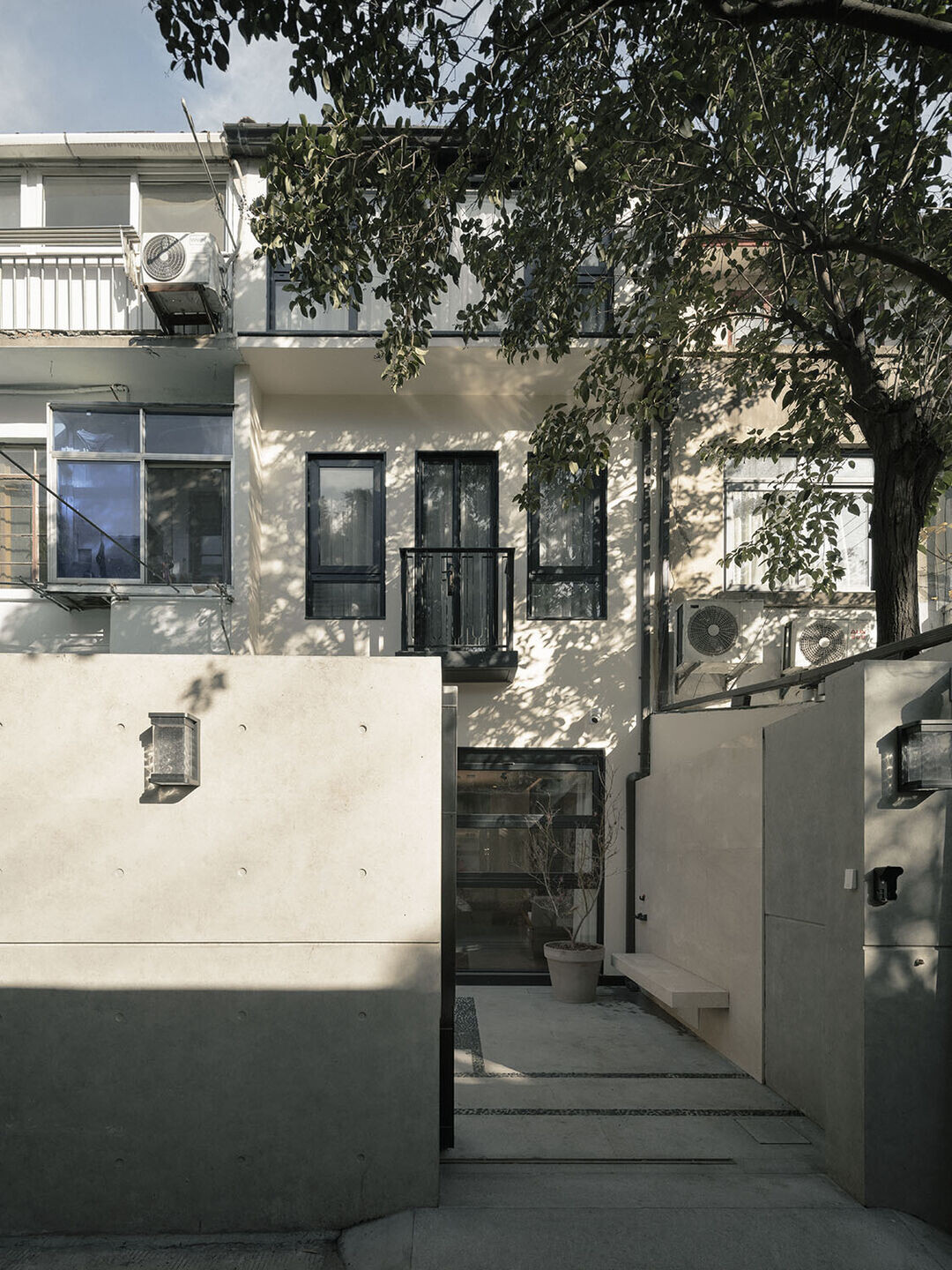 The furniture is made of 19mm carbonized laminated bamboo wood and 3mm steel plate, which contrasts with the old wood flooring and expresses nuance in newness. The walls are painted in a subdued mortar finish to show off the client's art collection. The skirting boards are 15mm x 15mm L-angles, and the switches are brass toggle switches. The power and delicacy in this house will be brought back to life by the newly introduced spiral staircase.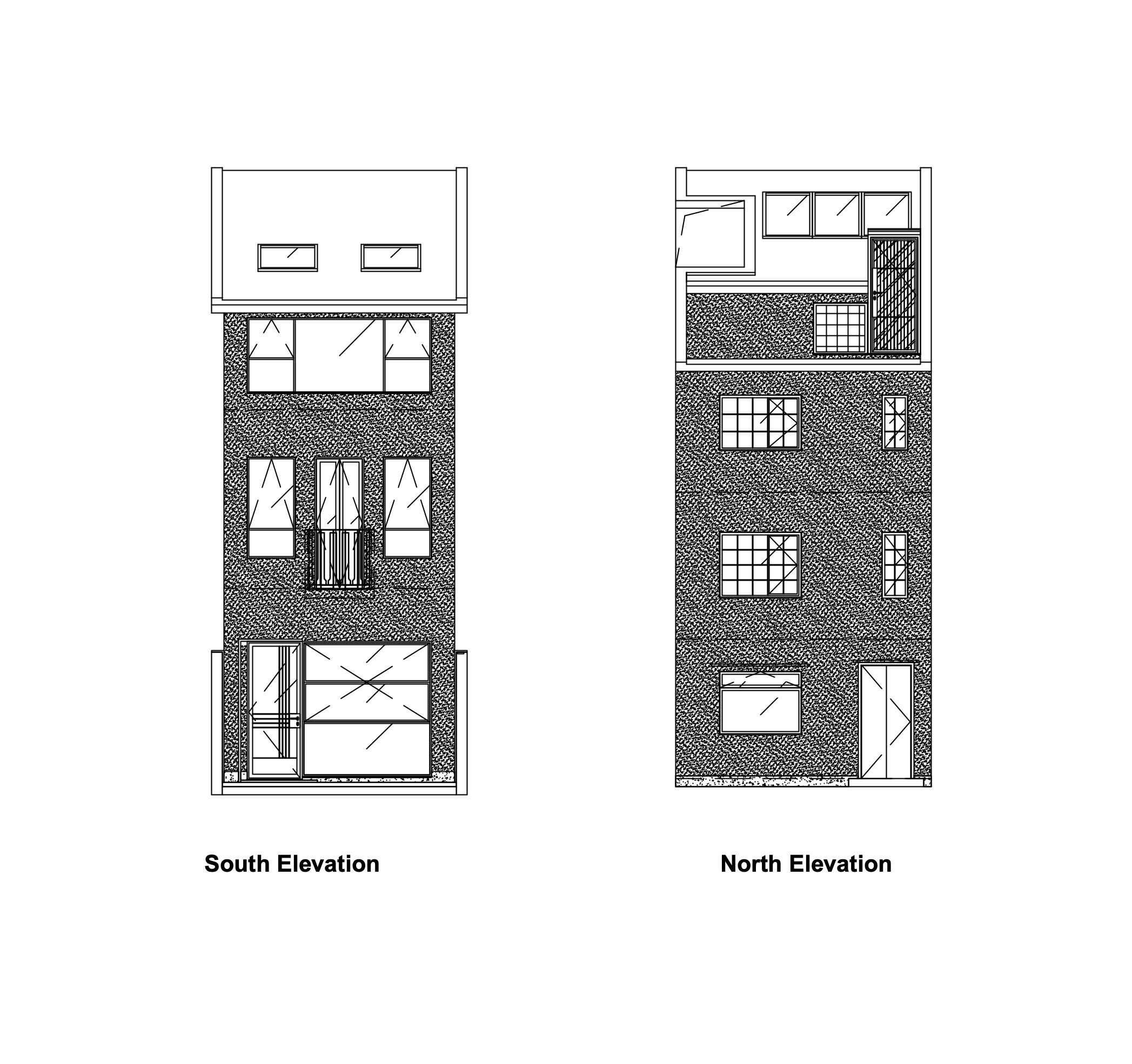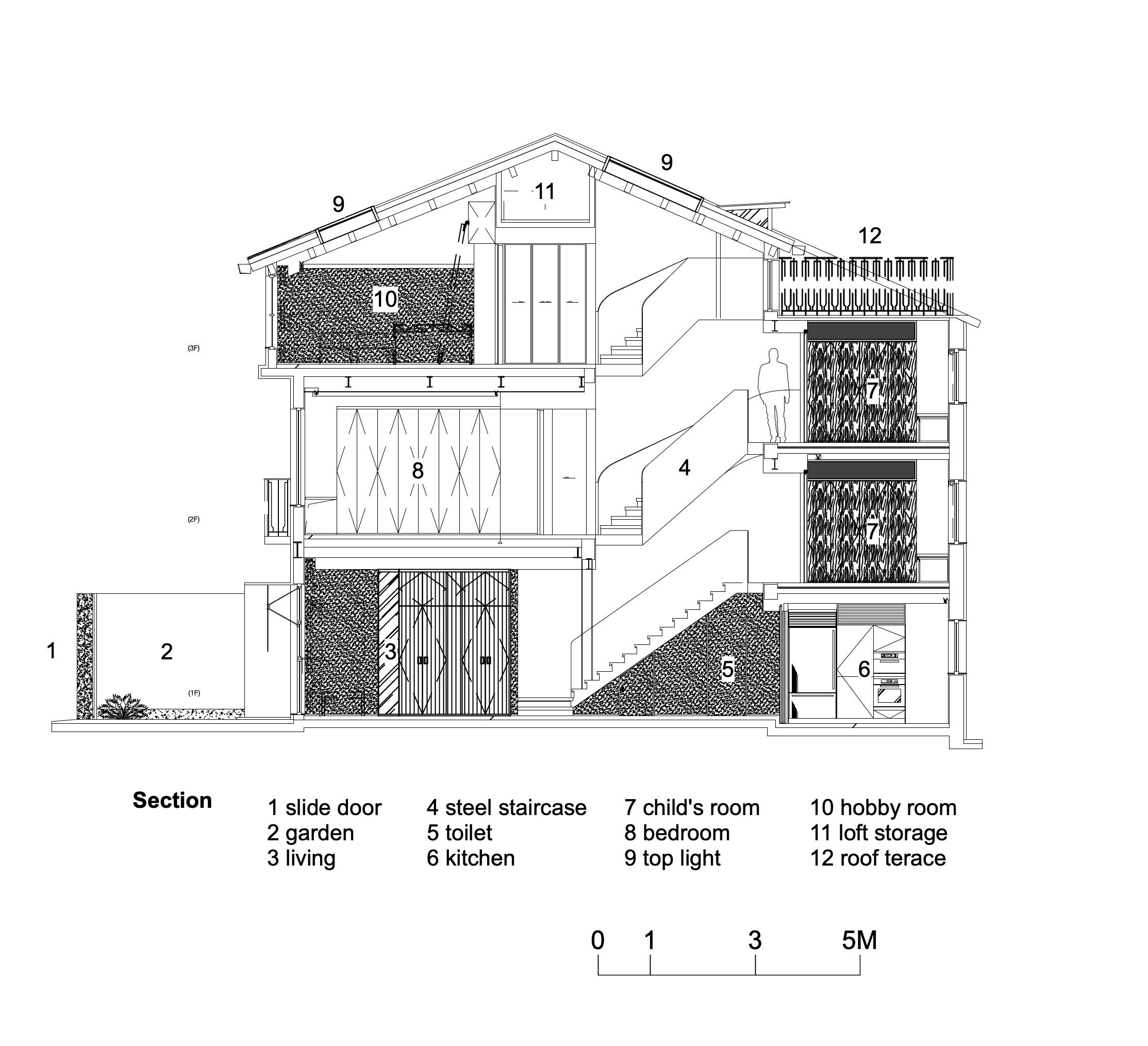 Team:
Design company: uchida shanghai
Designer: mitsuhiro shoji
Author of design description: mitsuhiro shoji
Material Used:
Steel, bamboo, concrete