The requirements of this special location lead to a compact building shape. As a defining feature, the building is understood as a fulcrum.
The geometry of the building allows the outer corners to move slightly away from the property lines. This opens up two areas on the property to the adjacent neighbors. On the one hand, the lower south-facing entrance, which forms the official address, is created, and on the other hand, the higher-lying green space in the east. The common room is assigned to this green area.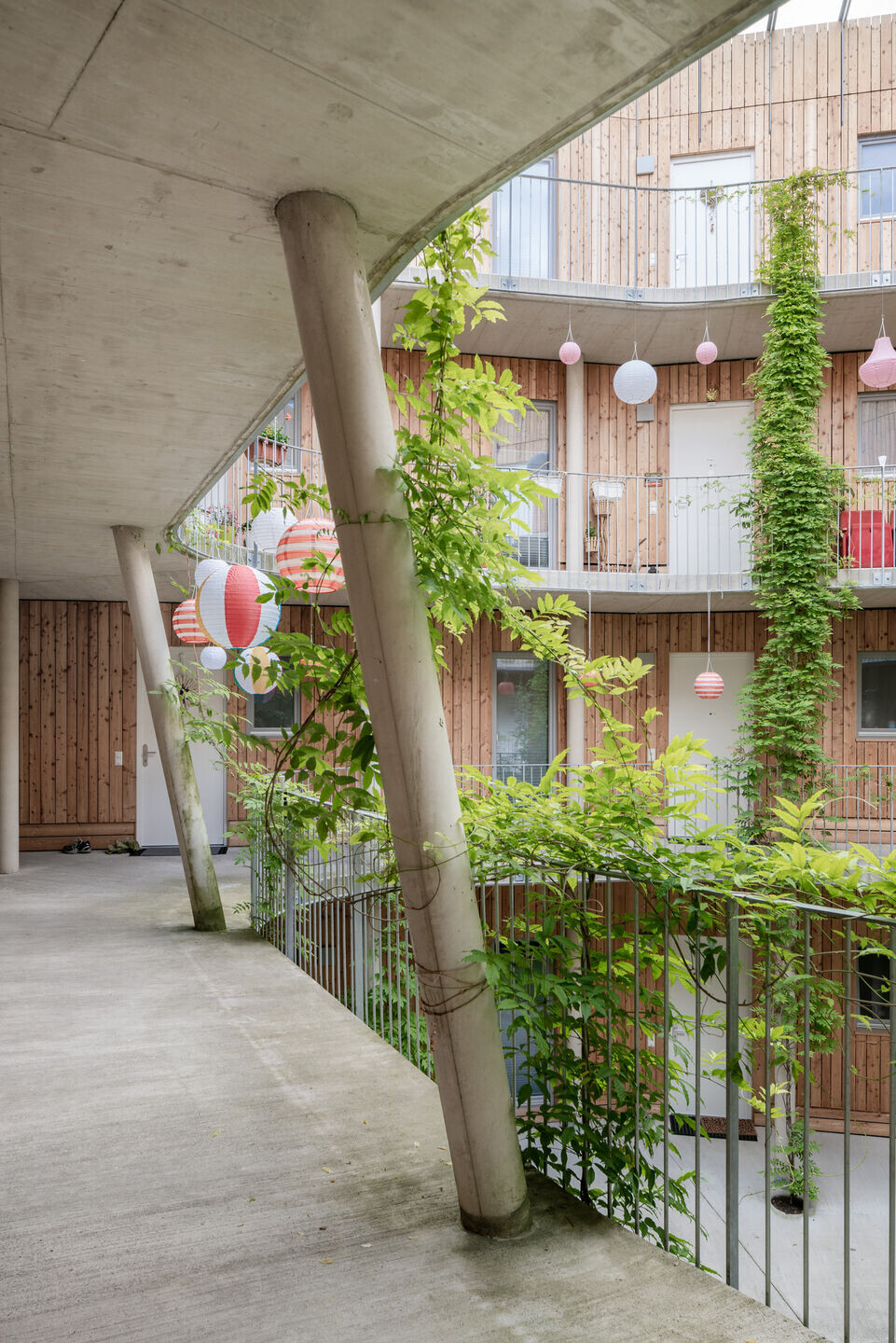 Accessible through the common courtyard, the 2-sided orientation of the apartments creates two outdoor areas with different qualities. To the inside the social center, to the outside bright, private open spaces with a view into the green.Generous loggias and balconies are located in front of the living rooms.
The star-shaped cross-wall-construction with center distances of up to six meters provides the optimal span for the load-bearing system in solid wood construction. The apartment floor plans lie identically on top of each other, enabling an economical load-bearing system and efficient building services installations. As a result, the system allows walls in visible wood quality inside the apartments and a statically ineffective facade with generous openings.
Material Used :
1. Doors: Dana
2. Windows: Hrachowina H-Big
3. Lighting: Molto Luce Coma
4. Flooring:
Tiles: Lasselsberger ceramics
Wood: Weitzer Parkett