The 5,710 square foot vacant space in Perkins Rowe shopping center is not home to Rouj Creole. The owner came up with the concept to incorporate creole cuisine in a fine dining experience. The design team completely gutted the existing space, exposing the infrastructure, yet were still able to turn the restaurant into a warm and inviting dining experience. The owner wanted to create an open concept restaurant, while also providing private intimate dining options. This was achieved with custom designed booths and large sliding glass panel doors. The use of a cohesive color palette throughout the restaurant created a smooth transition between each dining space. Texture, pattern, and light were used to communicate the overall design concept.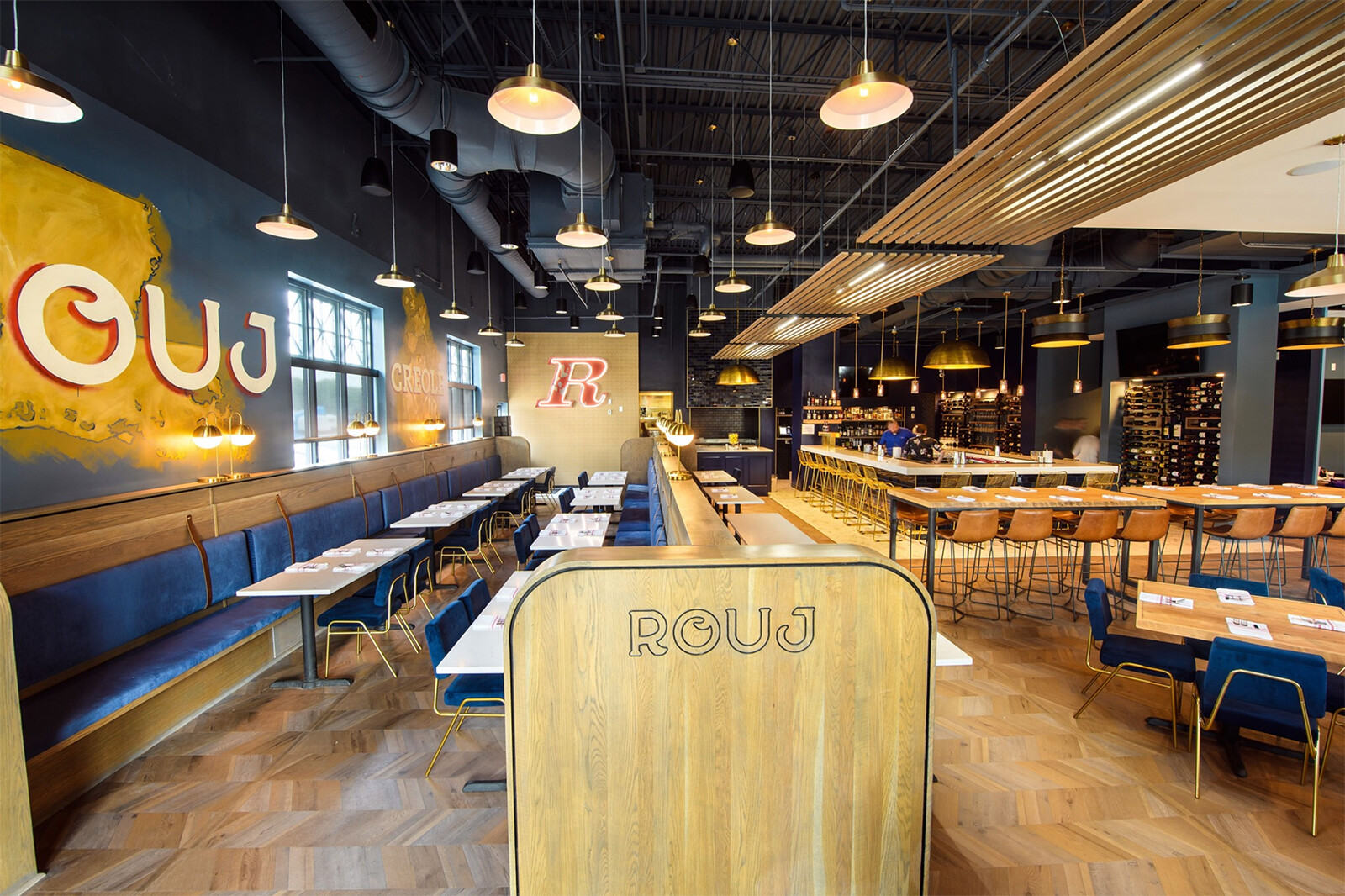 The restaurant redevelopment aimed for a fresh look with an intimate atmosphere. Guests have the option to sip cocktails at the sizeable central bar, plan a special event in the private dining room, or bring a date and sit at one of the large, secluded tufted banquette booths for a more intimate evening. Exposed ceilings, brass light fixtures, warm wood tones, and custom booths are a few of the elements that help achieve the desired dining experience. The owner wanted to provide an entirely different concept than what the city had previously seen and knew the built environment needed to play a key part of that experience.
The centralized bar seats over 20 customers and is the main focal point of the restaurant oversized brass dome fixtures ground the bar and draw your eyes up to the exposed ceilings. The use of pattern and color contrast on the floor help define the bar without the use of walls and partitions; this design creates the desired open concept while still defining specific locations throughout the restaurant. The seating in the restaurant plays an important role when it comes to dividing the different "zones" of the design. Custom bar height tables are strategically placed between the bar and the main dining creating a barrier without the use of walls. Directly adjacent are two 33' long custom booths. Stained in walnut wood, covered in navy velvet and accented with tan leather straps. Brass lighting above the art deco routed details add an unexpected quality that set these booths apart.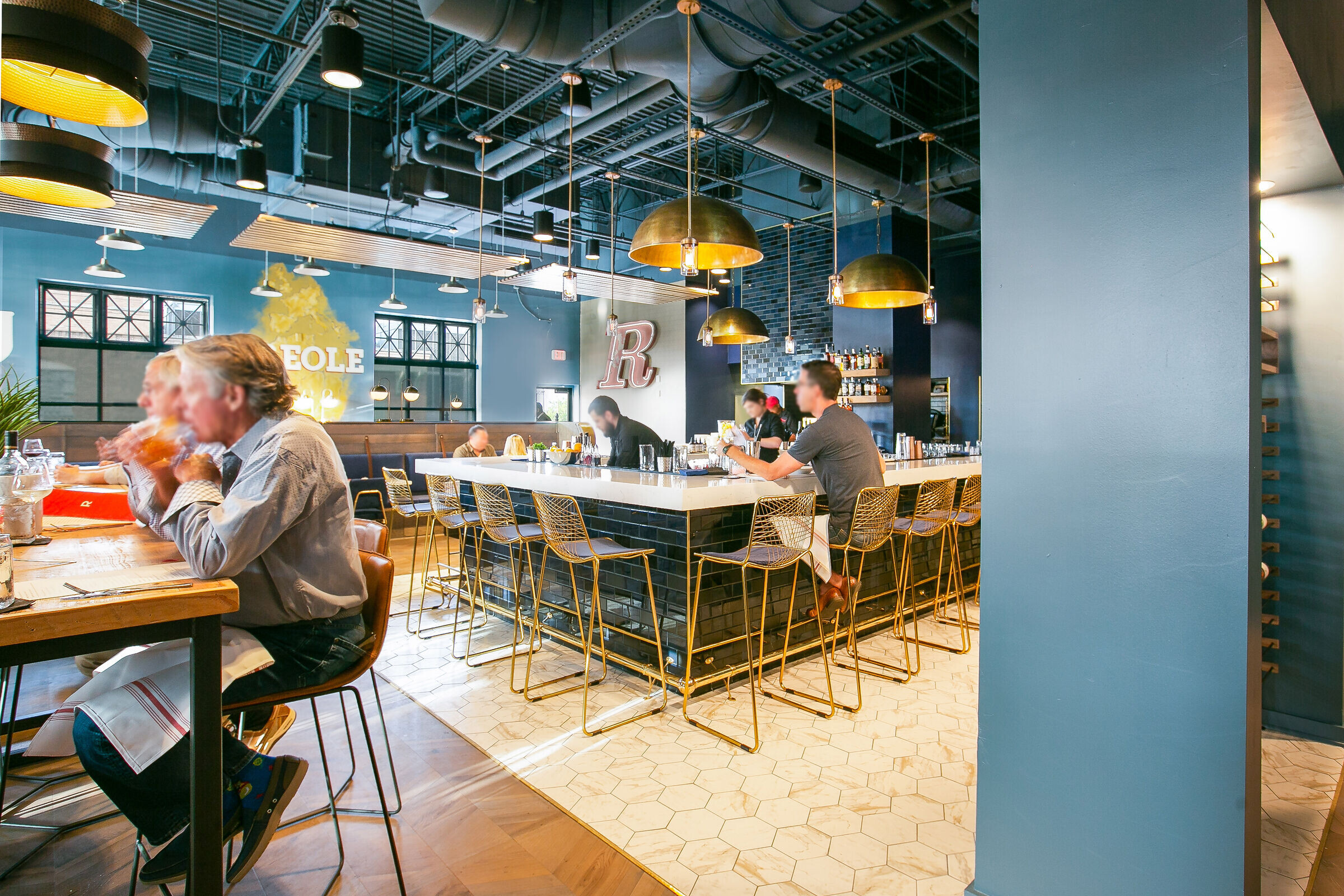 One local artist was commissioned to help convey this food story of worldly origins. Custom designed wall murals and artwork hung throughout the restaurant depict Louisiana Creole. Marshlands, iconic Louisiana chefs, and local landmarks are amongst these.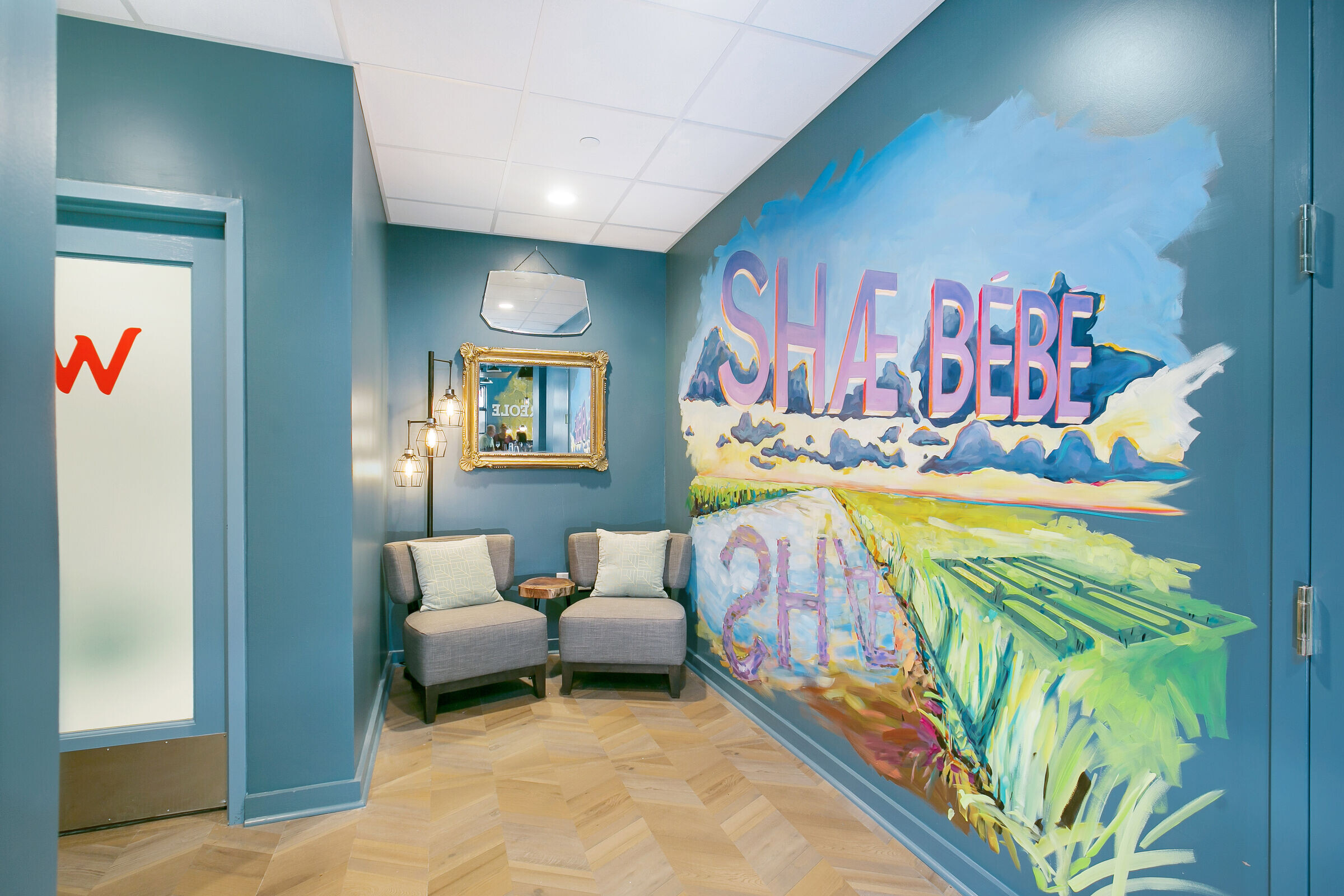 Continuity is an important part of the overall interior design concept, the principle. Creating a spatial flow to result in a memorable experience necessitate reworking the organization of the existing shell. Visual layering connectivity with stylistically distinct yet complimentary interiors serve as an invitation for all clientele coming to the restaurant.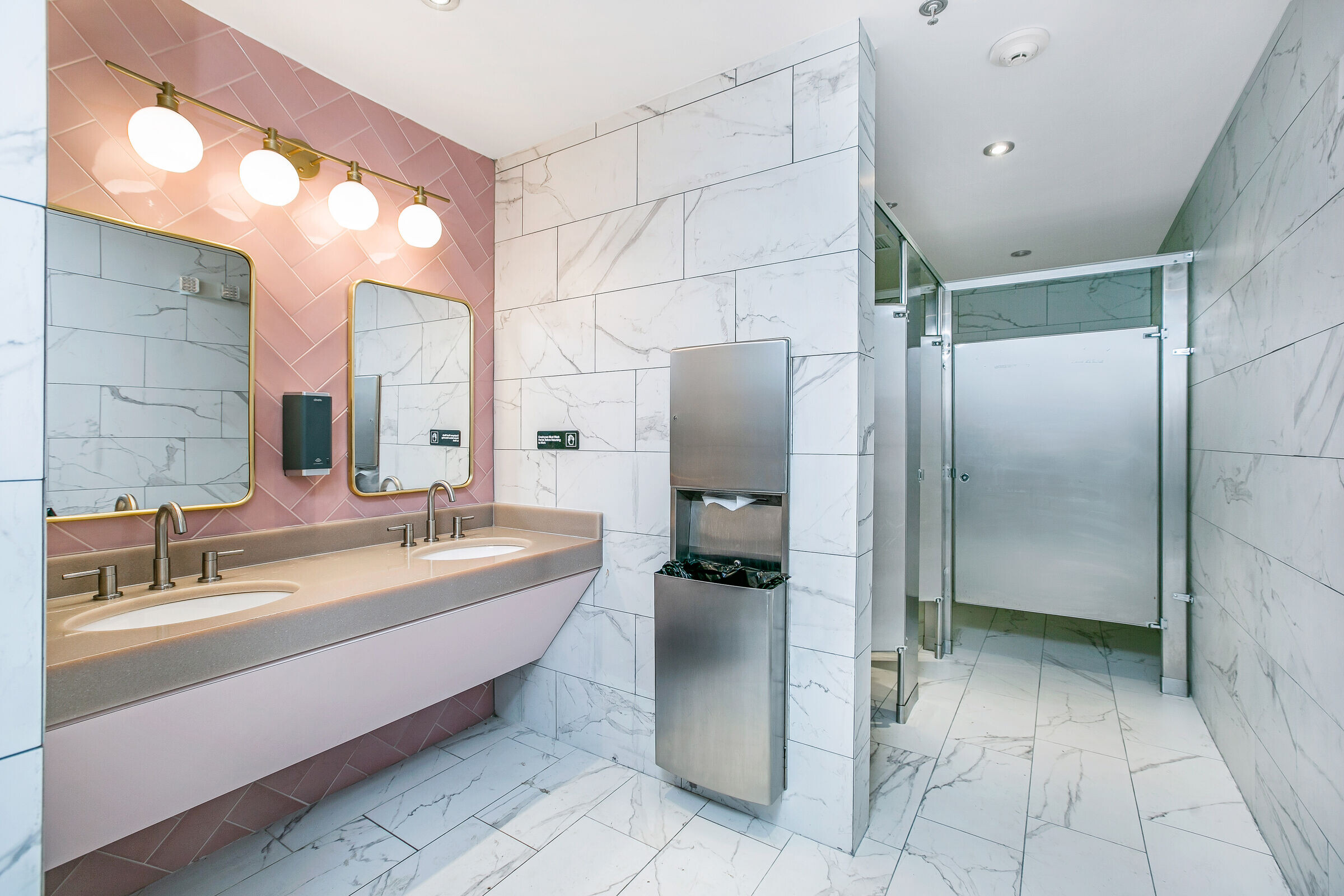 Team:
Architects: Ritter Maher Architects
Artist: Ellen Ogden
Artist that works with recycled materials; made the tables, booths, and the "R" sign: Benjamin Collection
Lighting Consultant: Cajun Electric and Lighting
Photographer: Ben Nguyen