Friedman & Co. is one of the most respected, dynamic and prominent law firms in the field of commercial law in Israel. The firm, which has existed for more than 80 years, is known in the legal, business and entrepreneurial arena in the country.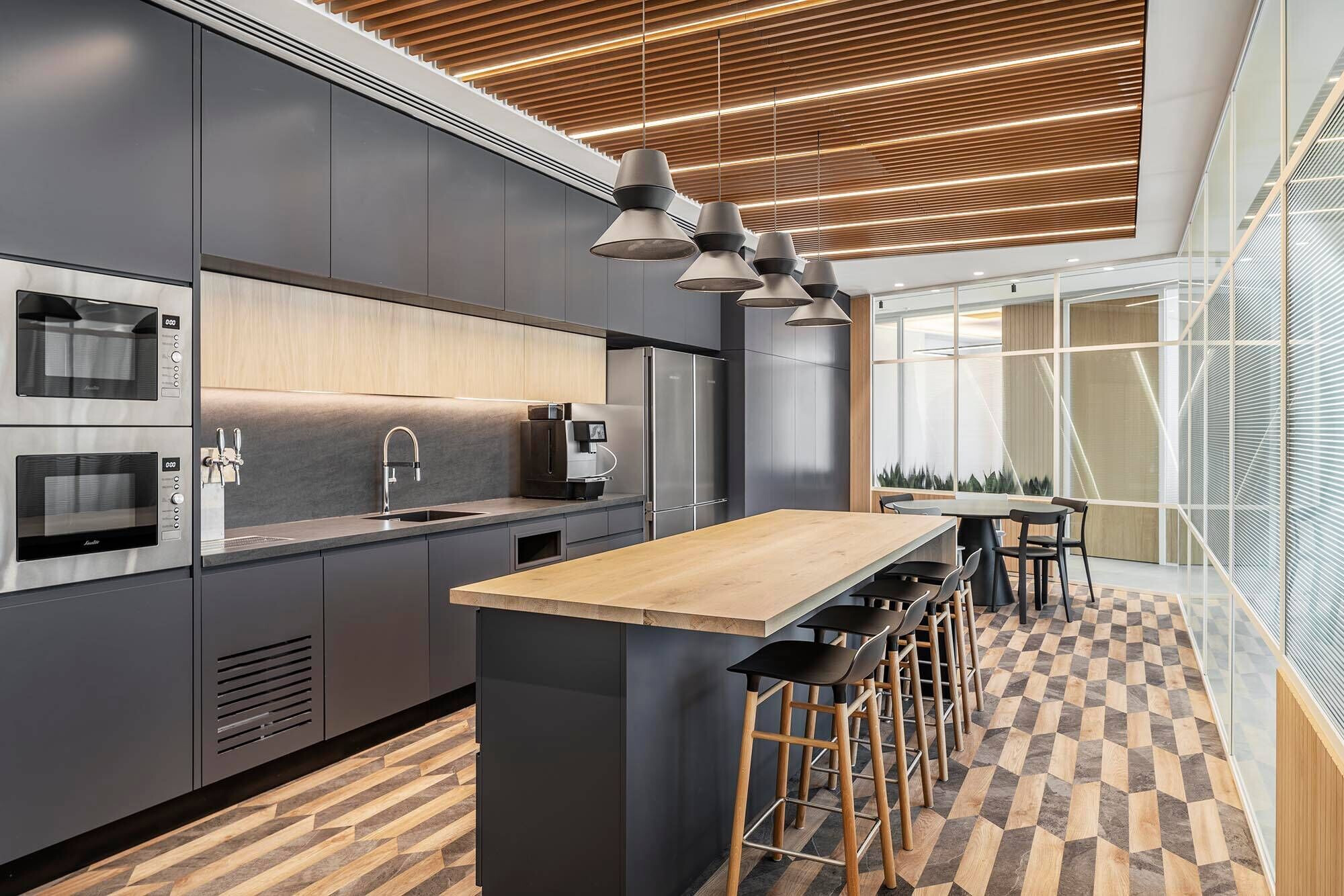 The firm employs about 70 top lawyers and attorneys, and specializes in a wide range of commercial law areas.
By using clean lines and a calm color palette we created a space that on one hand is representative, dignified and transmits power and reputation and on the other hand is harmonious, modest, cozy, intimate and home like.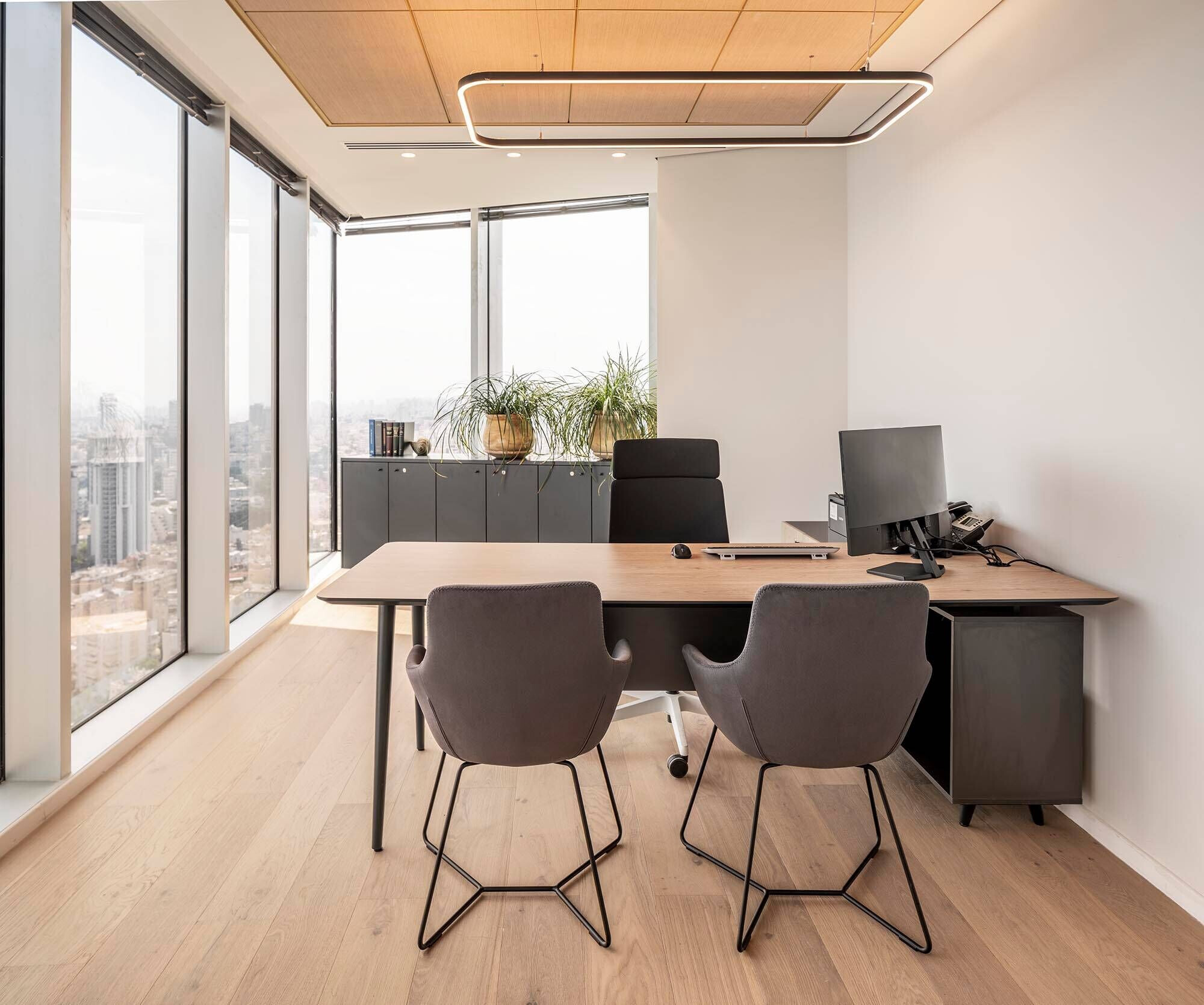 The design concept in the project plays with patterns.The space comes to life not by intense color but by the use of linear lines that are expressed in various ways - in the divisions of the partitions, in the texture of the glass, and in the design of the reception desk.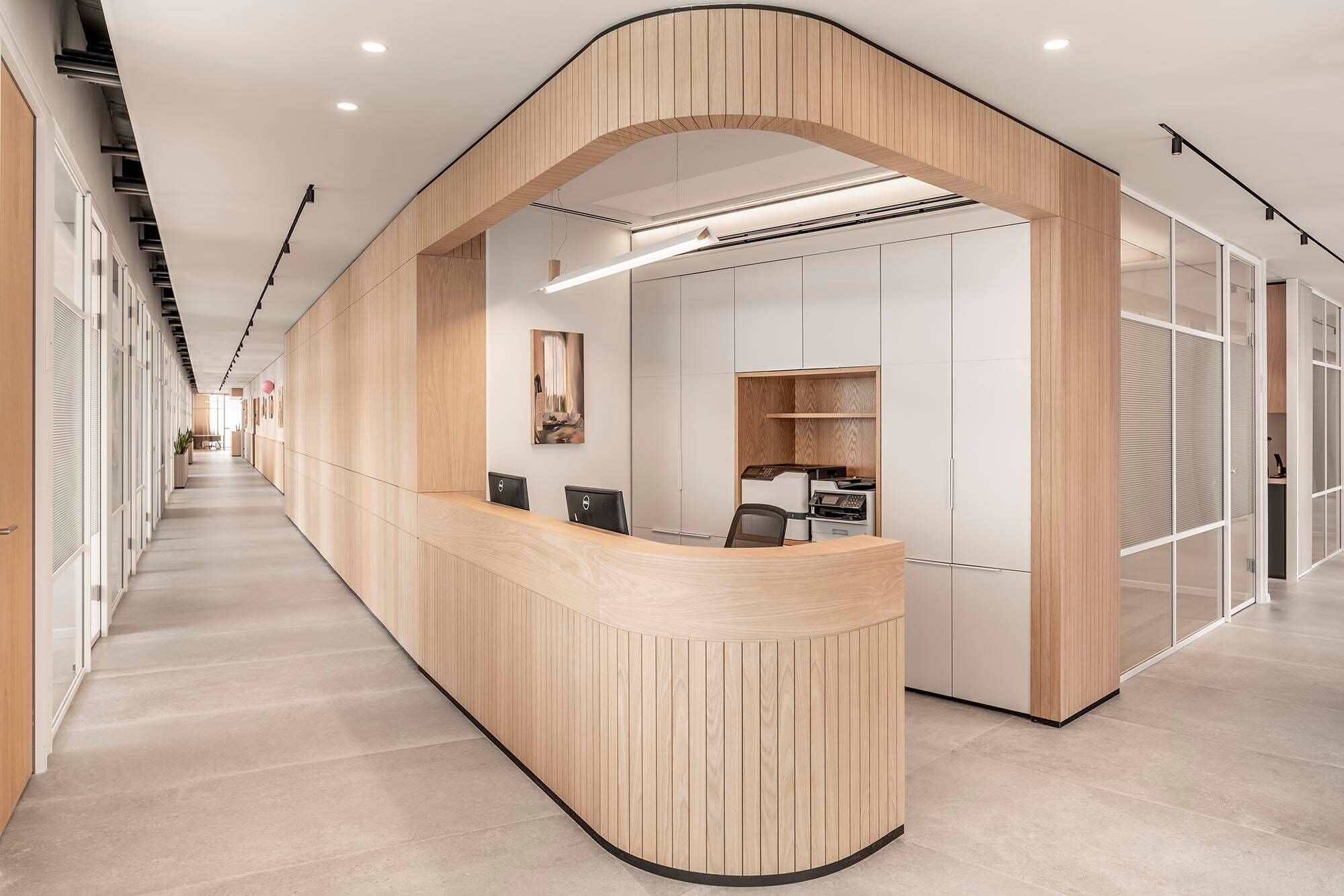 One of the design challenges was to deal with long and continuous corridors and so we "disassembled" the sequence of the room facades to produce uneven rhythms and created islands of vegetation.