The design for the new 109,614-square-foot Sherman and Joyce Bowie Scott Hall brings biomedical engineering, energy, and nanotechnology functions under one roof to provide infrastructure for new discoveries and unparalleled educational opportunities. It is built upon our extensive experience in designing modern buildings that respect an institution's history while reflecting its commitment to the future.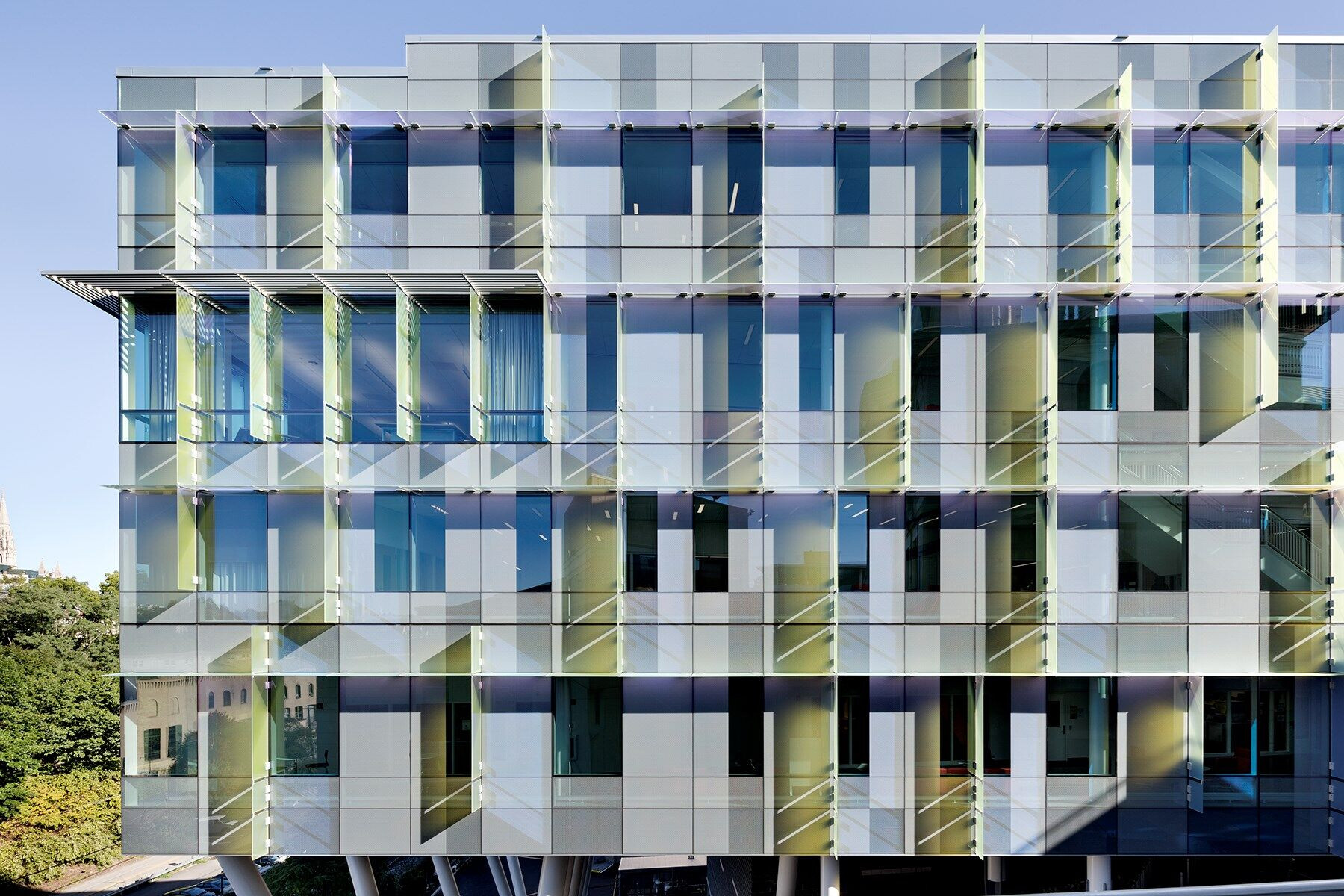 Approximately 200 faculty members and students are based in the building, which houses a state-of-the-art nanofabrication facility, the Biomedical Engineering Department, and Carnegie Mellon University's Scott Institute. The building also includes a Class 10 / Class 100 cleanroom facility, biomedical engineering, micro-nano and energy research labs, as well as materials characterization.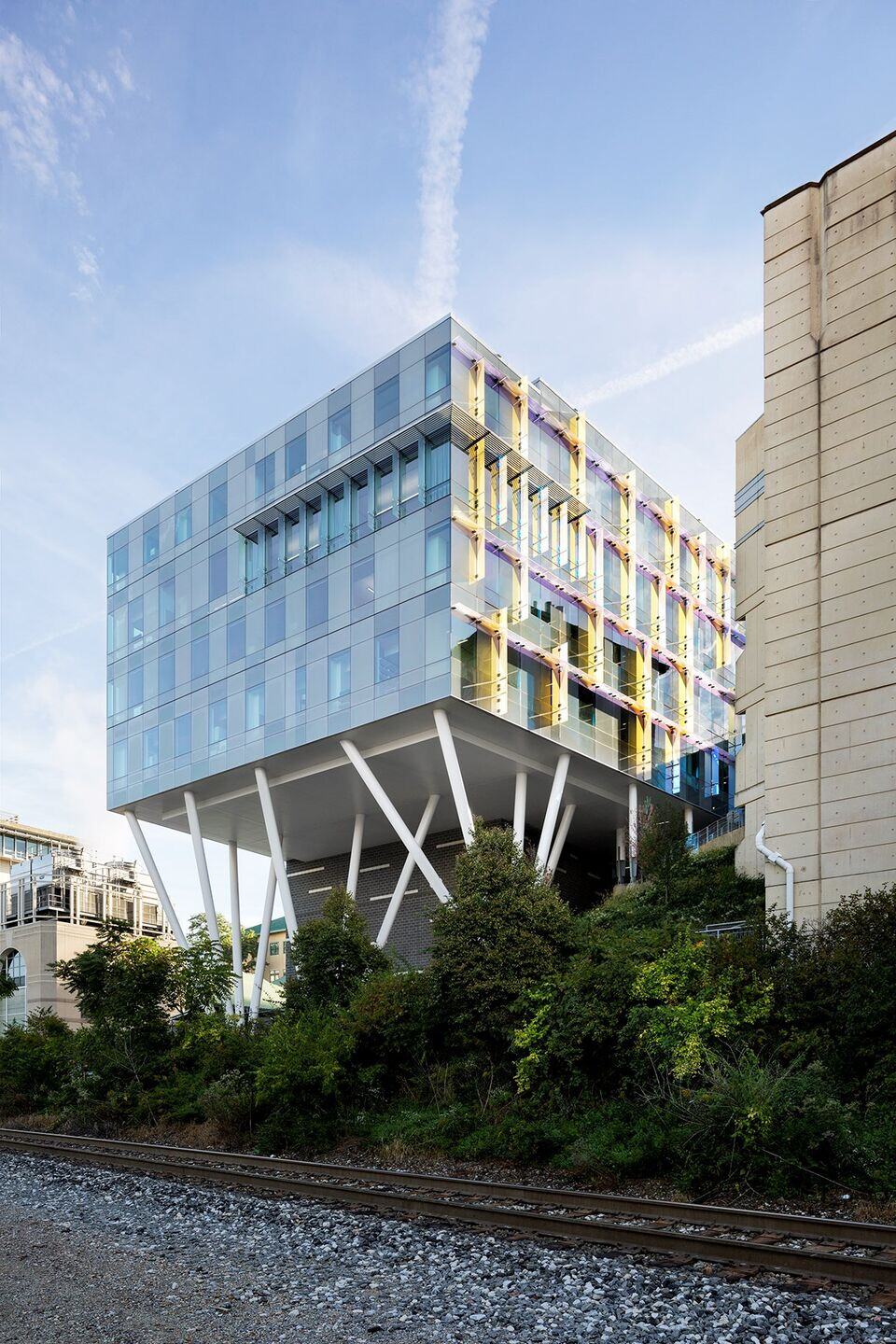 The design fosters collaboration. We have located shared research labs throughout the structure, and the building itself is physically connected to other engineering and computer science buildings on campus— Hamerschlag, Wean, and Roberts Halls—creating a sense of working together under one roof.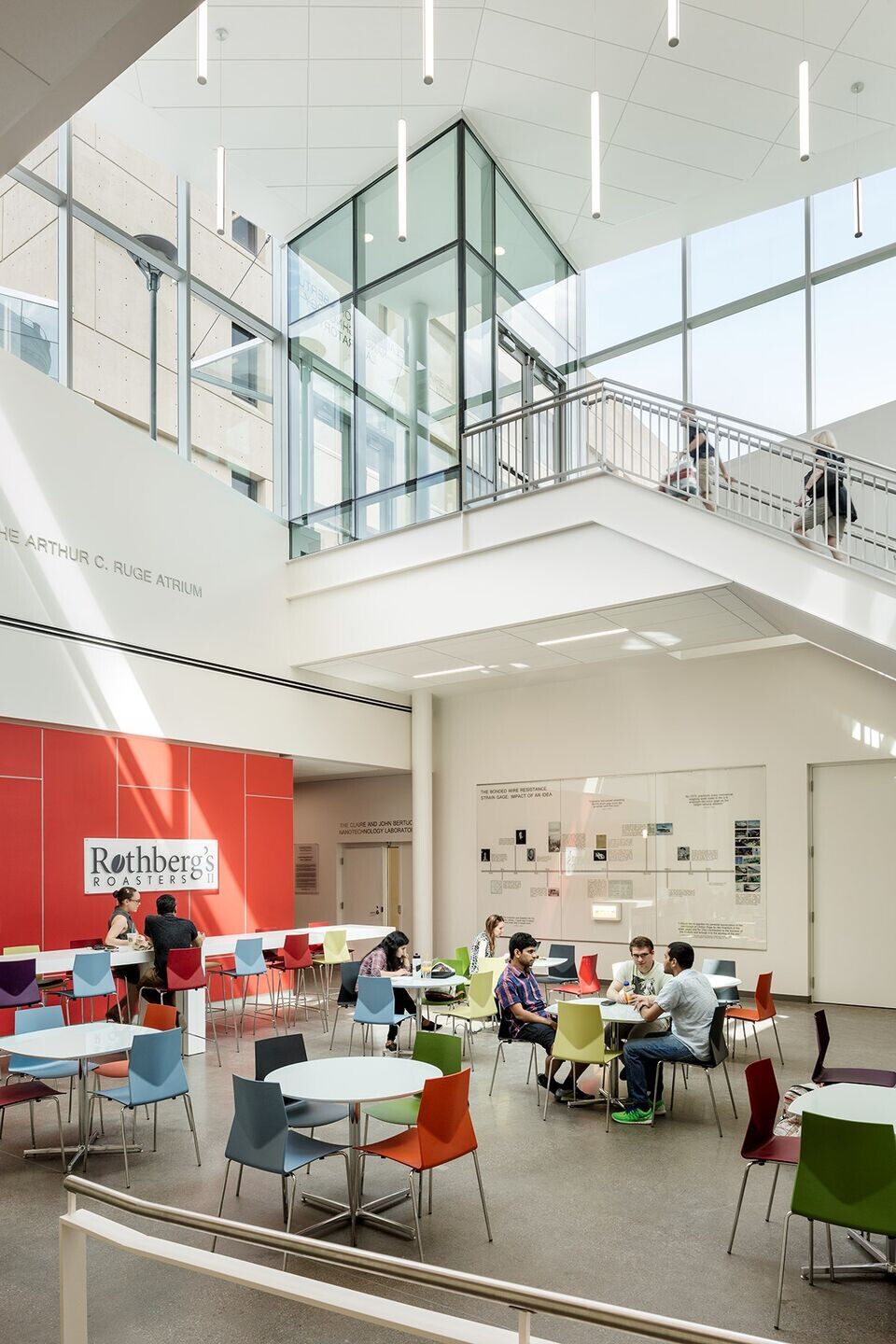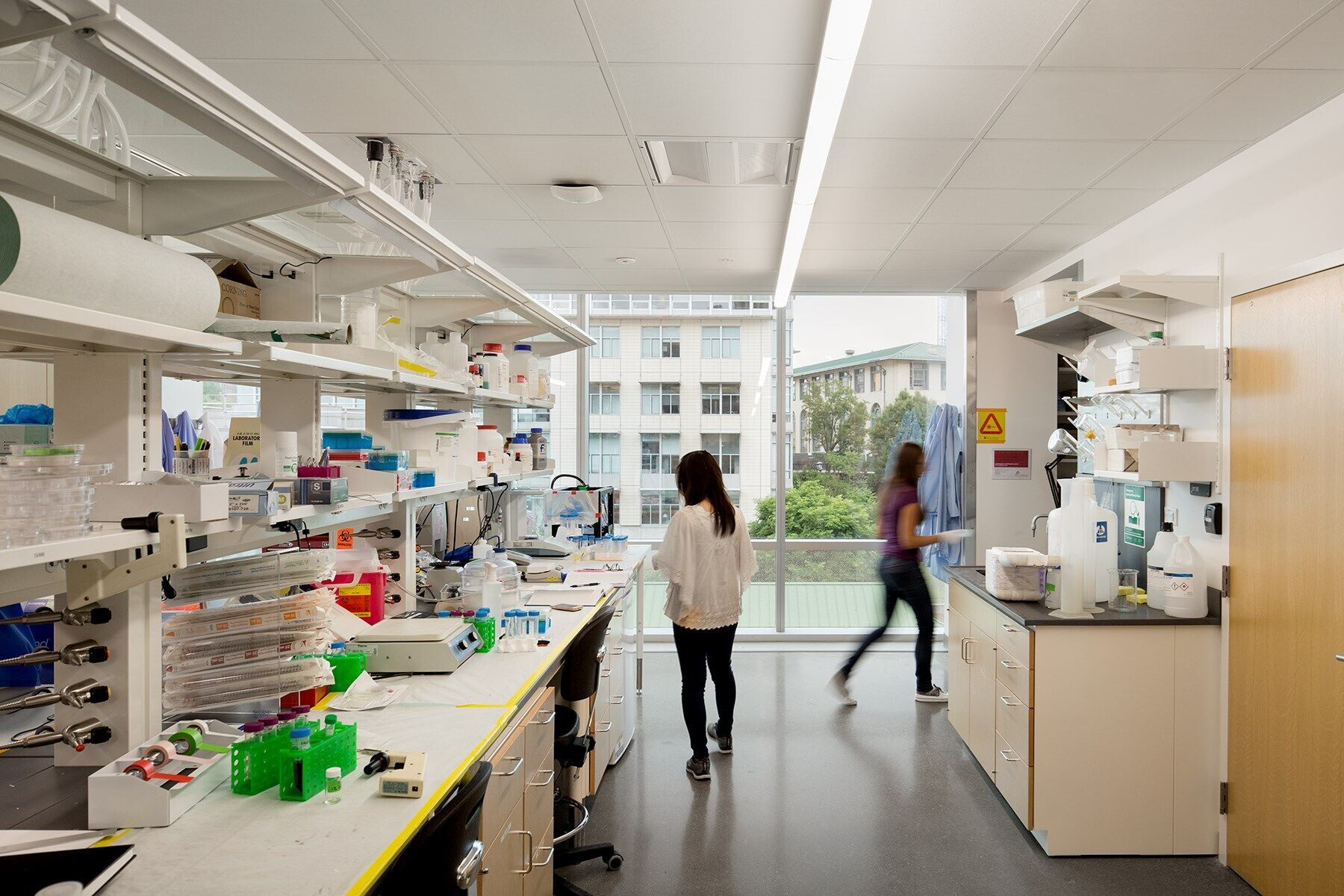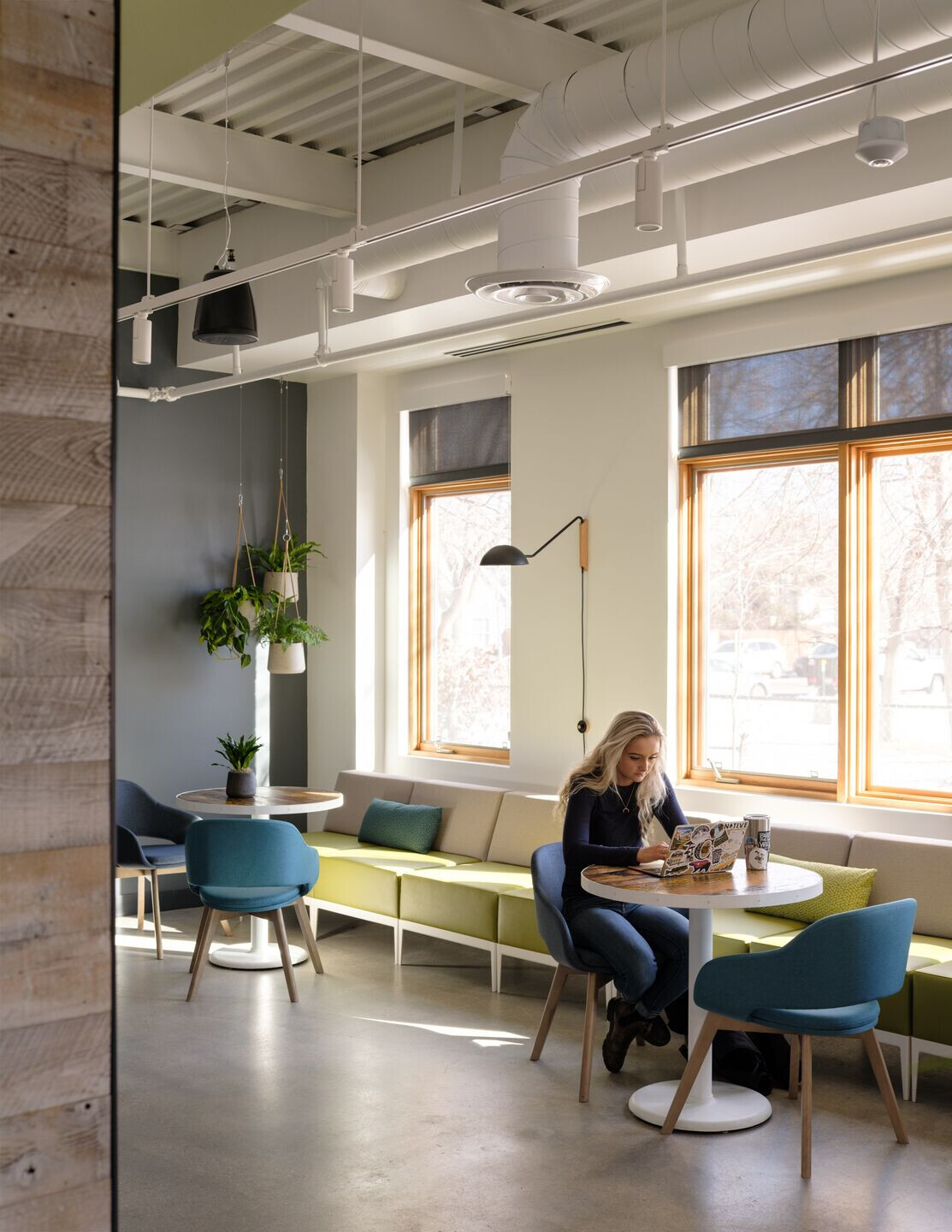 Material Used :
Facade cladding:
1. Unitized Curtainwall, United Architectural Metals
2. Split Face Concrete Masonry, Lampus
Flooring:
1. Carpeting, Milliken and Invision
2. Resilient flooring, Armstrong and Forbo
Doors:
1. Flush wood doors, Eggers
Windows:
1. Aluminum Windows, Wausau
Roofing:
1. Modified SBS Membrane, Siplast
2. Garden Rood Assembly, American Hydrotech
Interior lighting:
1. Multiple mfrs – Phillips, GE, Pinnacle, Evenlite, Vias, Kennall, among others