SCAPE Architecture, led by Ludovica Di Falco, has completed the new SNCF* Rail Operating Center in Pantin, north-east of Paris.
A new type of building: a logistic facility in the very heart of the city and a Campus for the SNCF.
The Rail Operating Center in Pantin is part of EOLE, a massive infrastructure project led by SNCF – Société Nationale des Chemins de Fer français (the French National Railway), aimed to develop the regional railway network to the west. The Center will be in control of national and regional traffic. The building is also the first project of the future Ecoquartier, a new district for housing, public facilities, and offices to be developed before 2030. The Pantin Rail Operating Center is therefore a complex and ambitious project. It will define a new urban model: a technical and logistics building, in the very hearth of the city, a Campus that will house the signaling equipments and their operators, as well as all the offices engaged in the operating functions.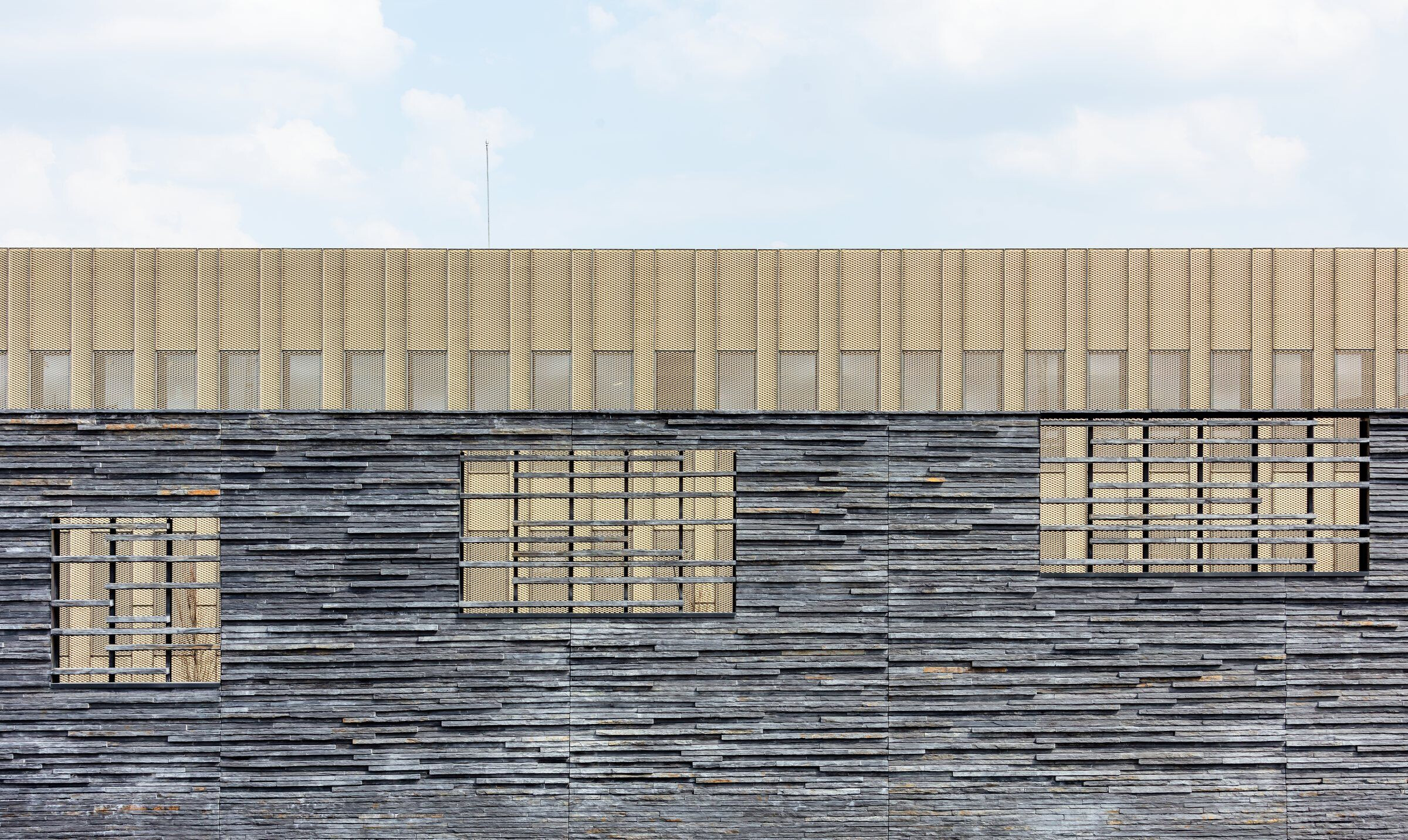 The solution offered by SCAPE to this complex problem is based on a reference drawn from its Italian origins, the Renaissance Villa: an iconic building, defined by a walled enclosure housing a microcosm made of gardens, living and working areas. Those 'ensembles', once isolated, have merged over time with the city that was developing all around, and have eventually become part of the urban fabric.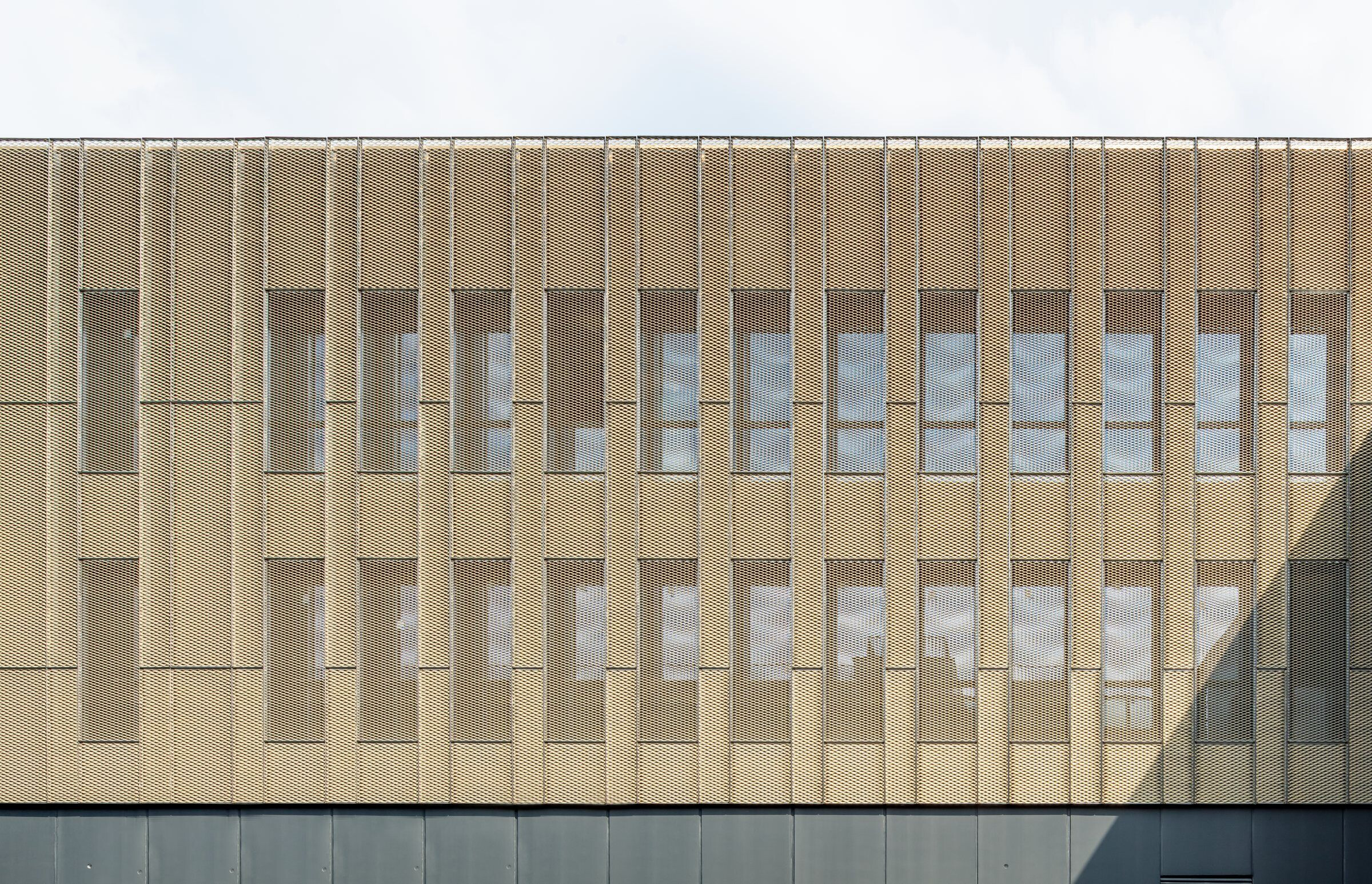 The Rail Operating Center is an enclosed building, defined by a high stone wall around the entire perimeter of the plot. Inside, the building is animated by a sequence of patios, logistic areas, roof gardens, offices and, of course, the main areas related to the rail operations. Two golden-mesh buildings emerge from the dark stone wall creating a visual landmark, day and night.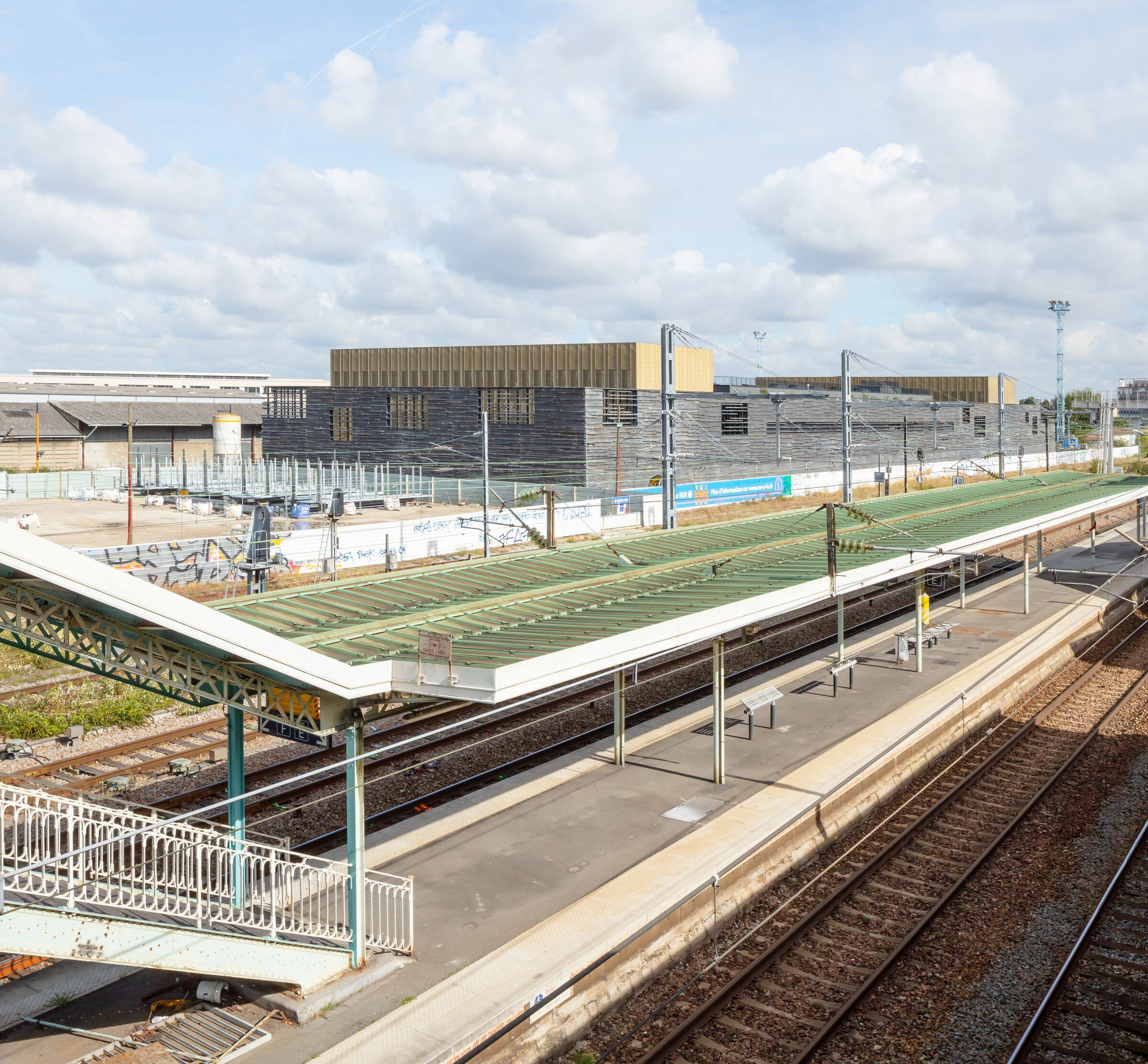 Despite the introverted nature of the building, all workspaces enjoy exterior views and natural light. To ensure the most comfortable working environment, SCAPE imagined a complex system of natural and artificial light for the areas that are operating 24/7. The precious materials of the façades (the dark schist stone, the golden metal mesh), and the green roofs define the backdrop for the future eco-district and will make the new Rail Operating Center stand out in its urban environment.
Credits
Architecture: SCAPE Ludovica Di Falco with Francesco Marinelli. Team: Mathilde Mouchel (project manager), Francesca Ungaro, Thomas Lemarchal.