The urban staircase and the new beach toilets aim to rethink the comfort and reception of users of the Le Portel seafront. The objective is to provide users with modern, comfortable, easy to maintain and accessible equipment.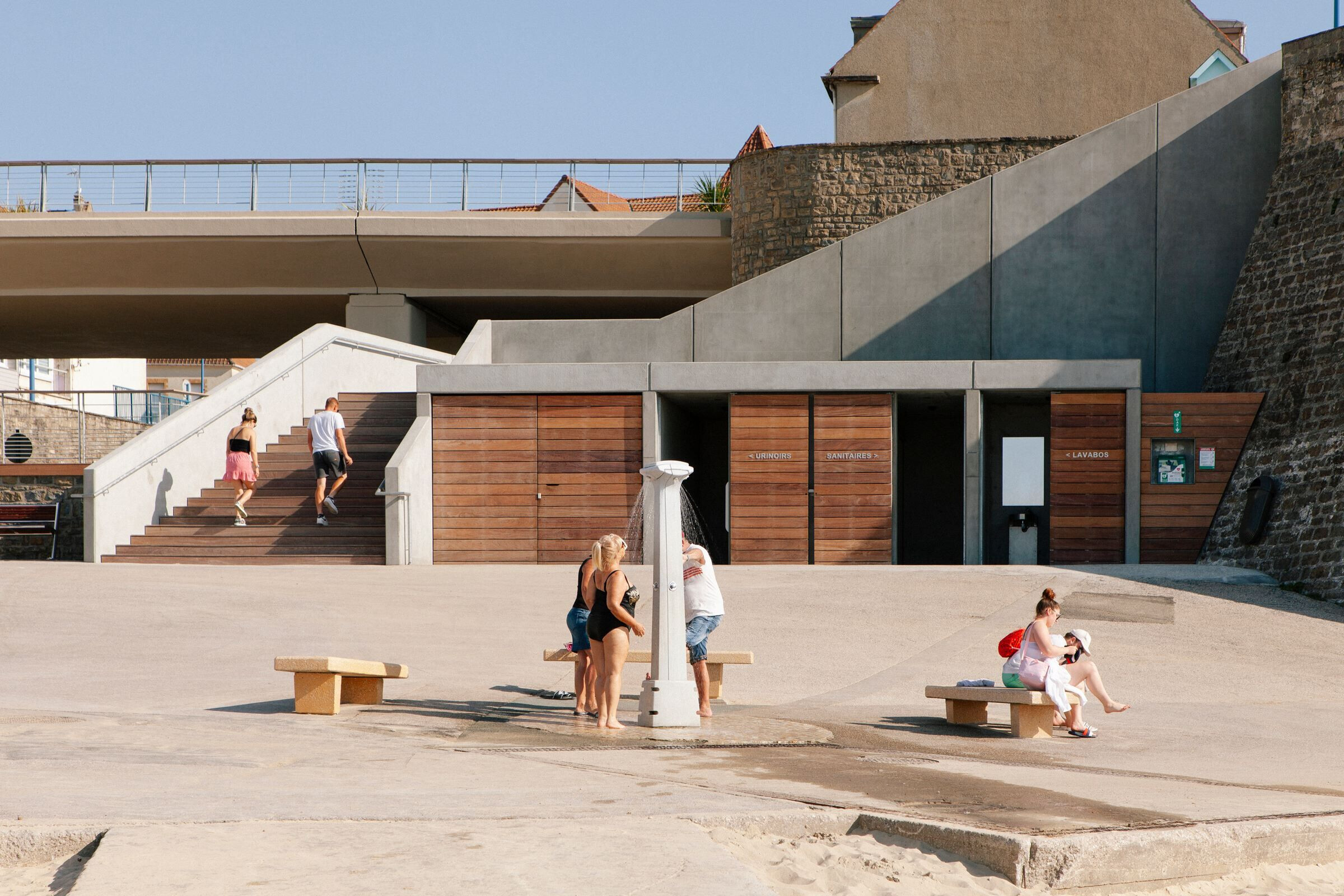 Located in the main access to Le Portel beach, the project leans onto the seaside facilities built during the reconstruction of the city at the end of the Second World War. The new sanitary facilities define a new architectural ensemble linking the main quay, the bandstand, the garage for the lifeguard's boat and the beach.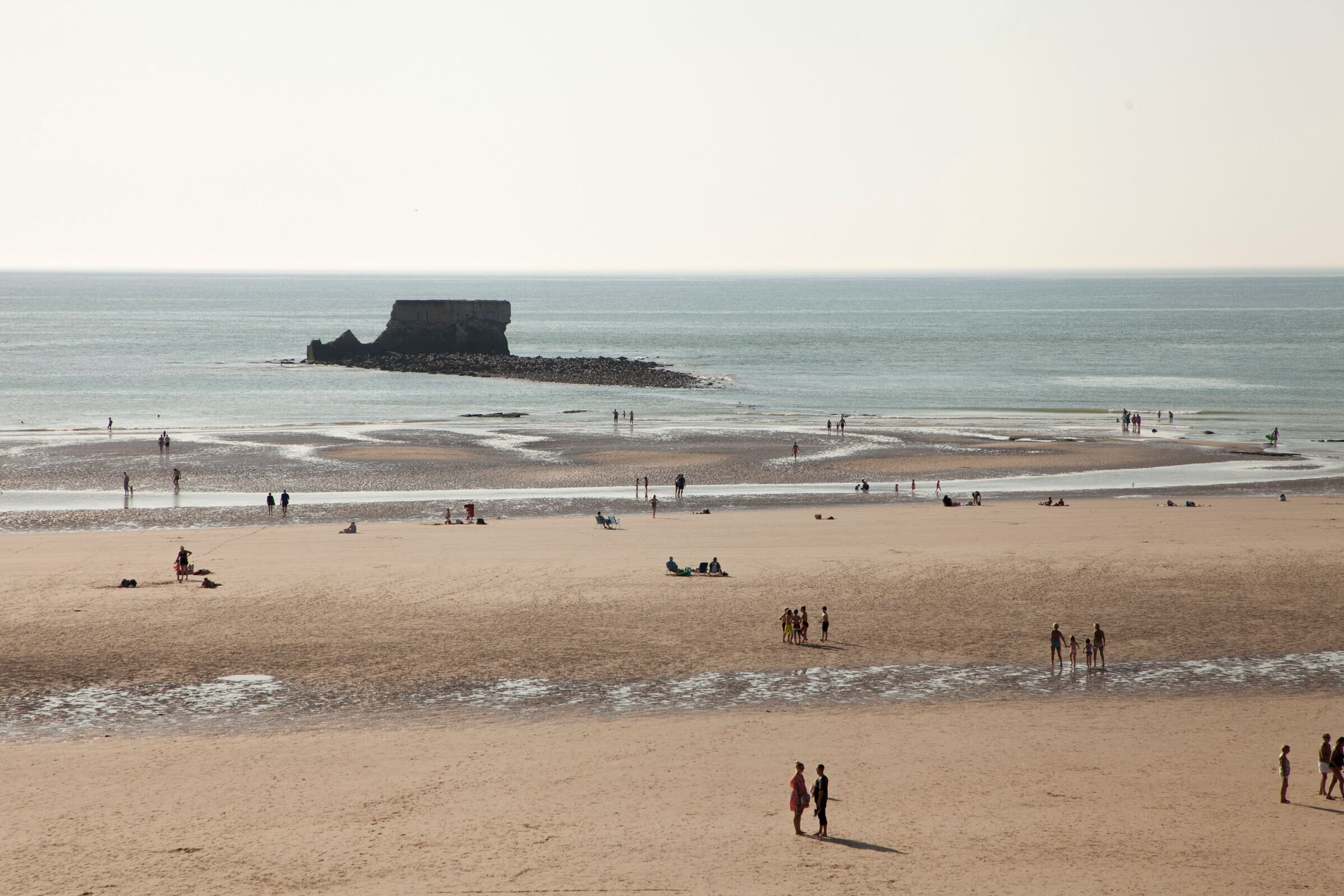 The project is characterized by its raw materiality adapted to the maritime context of the town : concrete, wood and steel. The new volumes echo with the materiality of the quay and the cliffs. A door system enables to modulate the access to the various equipment.
These new urban components create new links between the city and the beach while facilitating access to the town's seafront.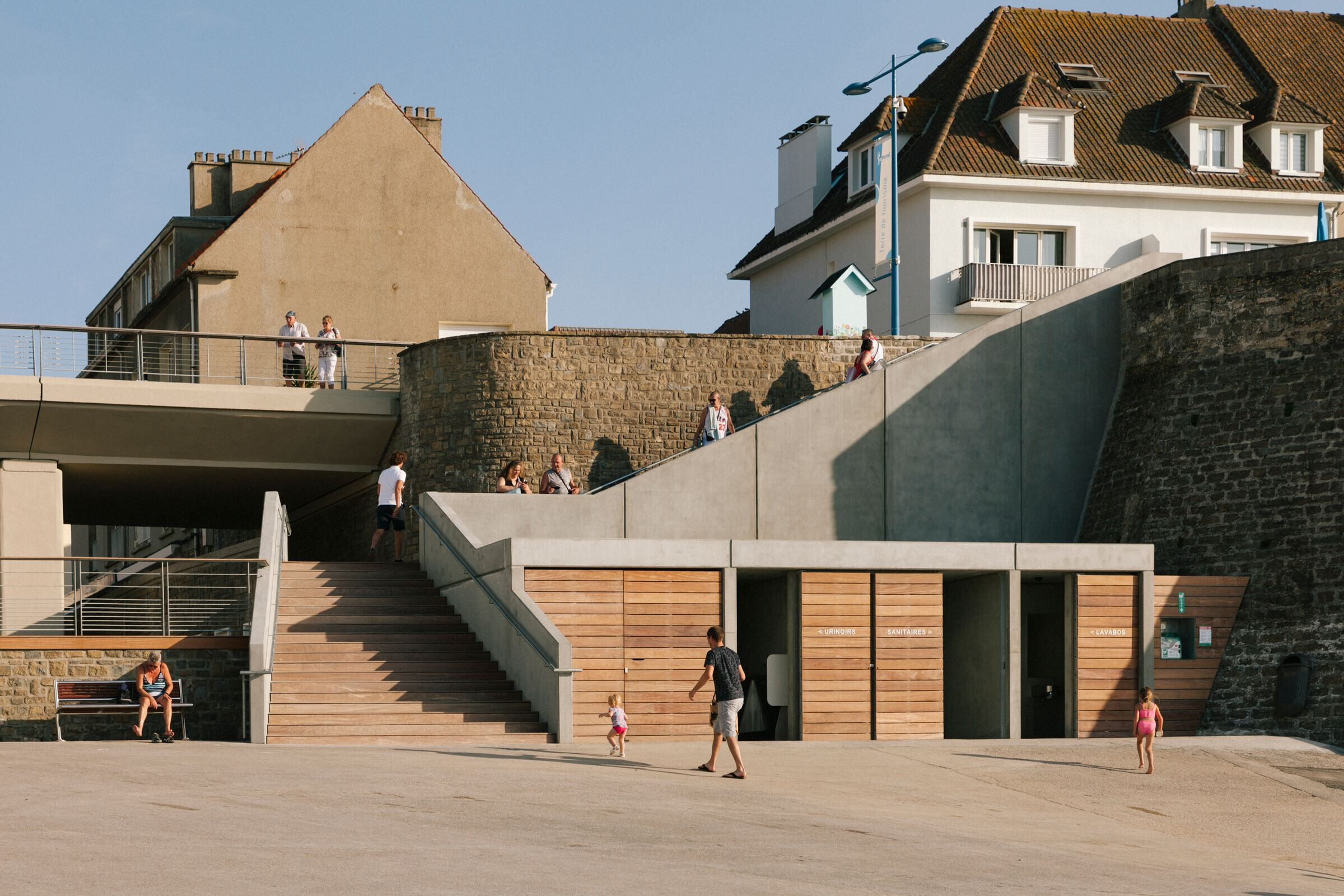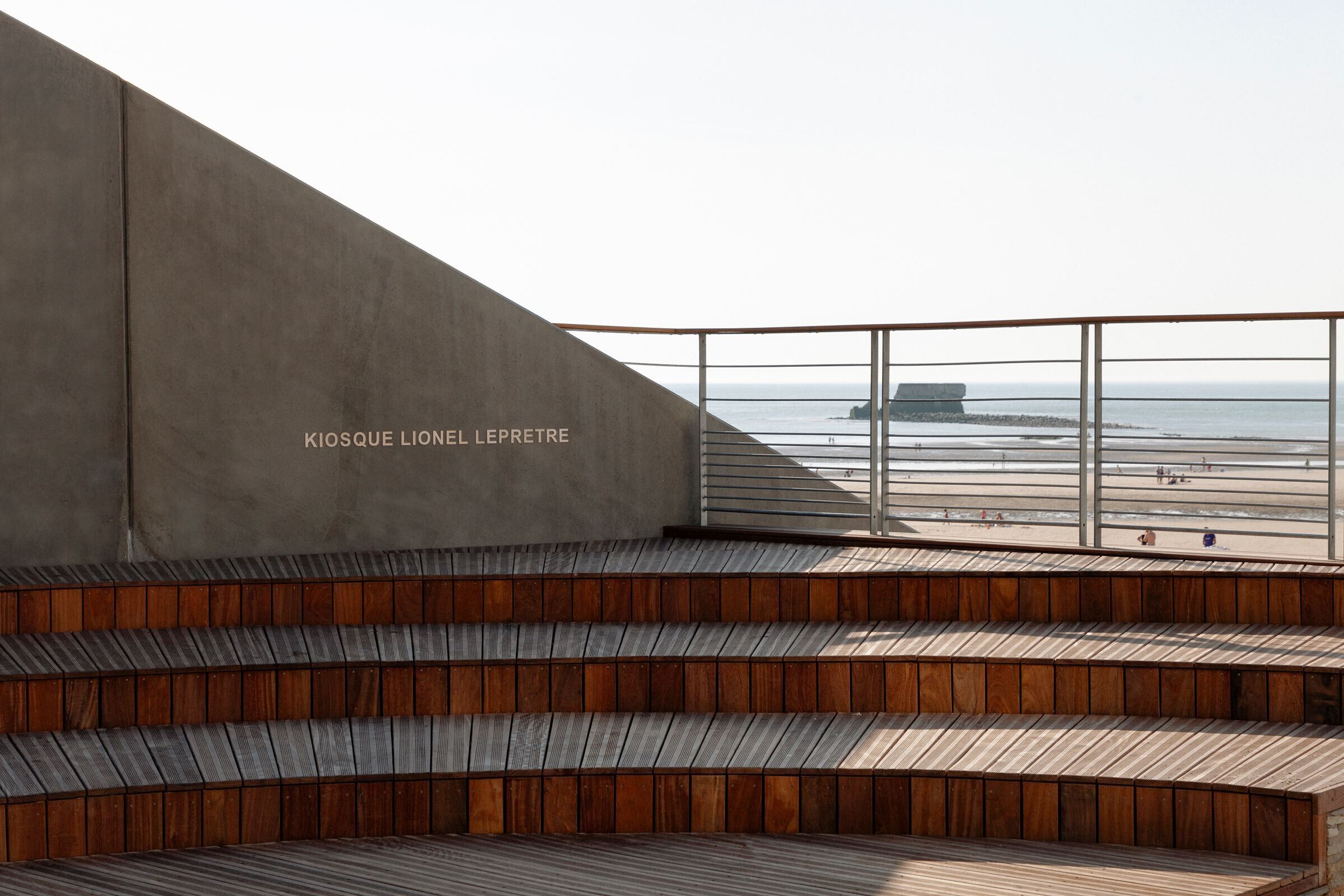 Material Used :
1. Novebat: Demolitions, Concrete construction
2. Eurescal: Metal framework, locksmithing, sanitary partitions
3. Delabie: Sanitary equipment (wall-mounted channel washbasin, WC, collective urinal... etc)
4. Massaranduba: Terrace coating blade parquet Massif
5. Bega: Lighting of the steps of the Portel
6. Thermoclim: Sanitary, plumbing, electricity