Nonoichi City in Ishikawa Prefecture is located Southwest of Kanazawa City, a historical city of the Hokuriku Region. The terrain is flat and the municipal area is relatively small. While there are vestiges here and there of the formal rural districts, the area is changing due to the more than 50,000 people that now live in the residential district. The two universities found in the city are another reason why many young people reside in the area. Not only that, it is constantly highly ranked on "Most Agreeable Cities to Live in" lists. Kaleid is situated at the heart of the agreeable city of Nonoichi.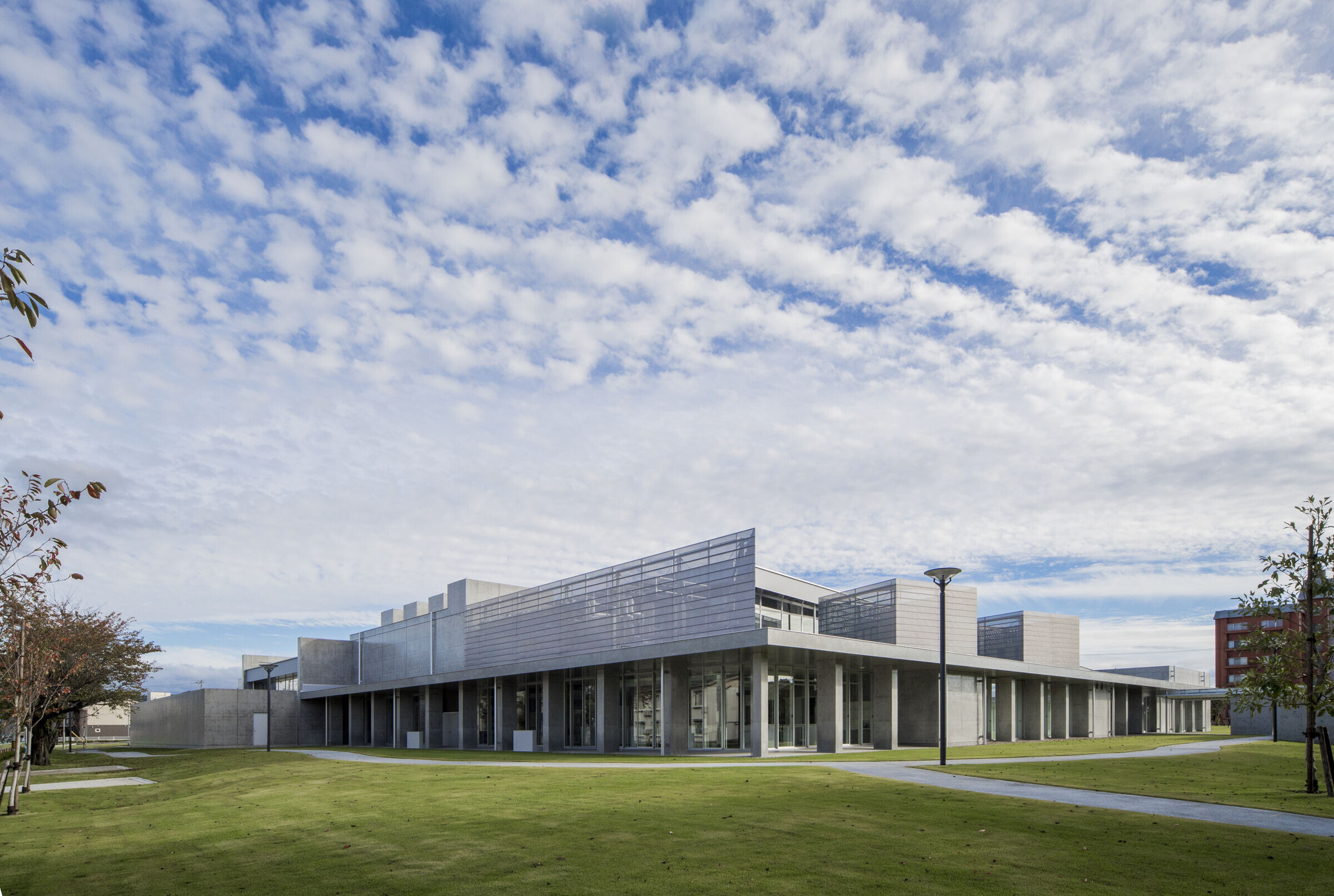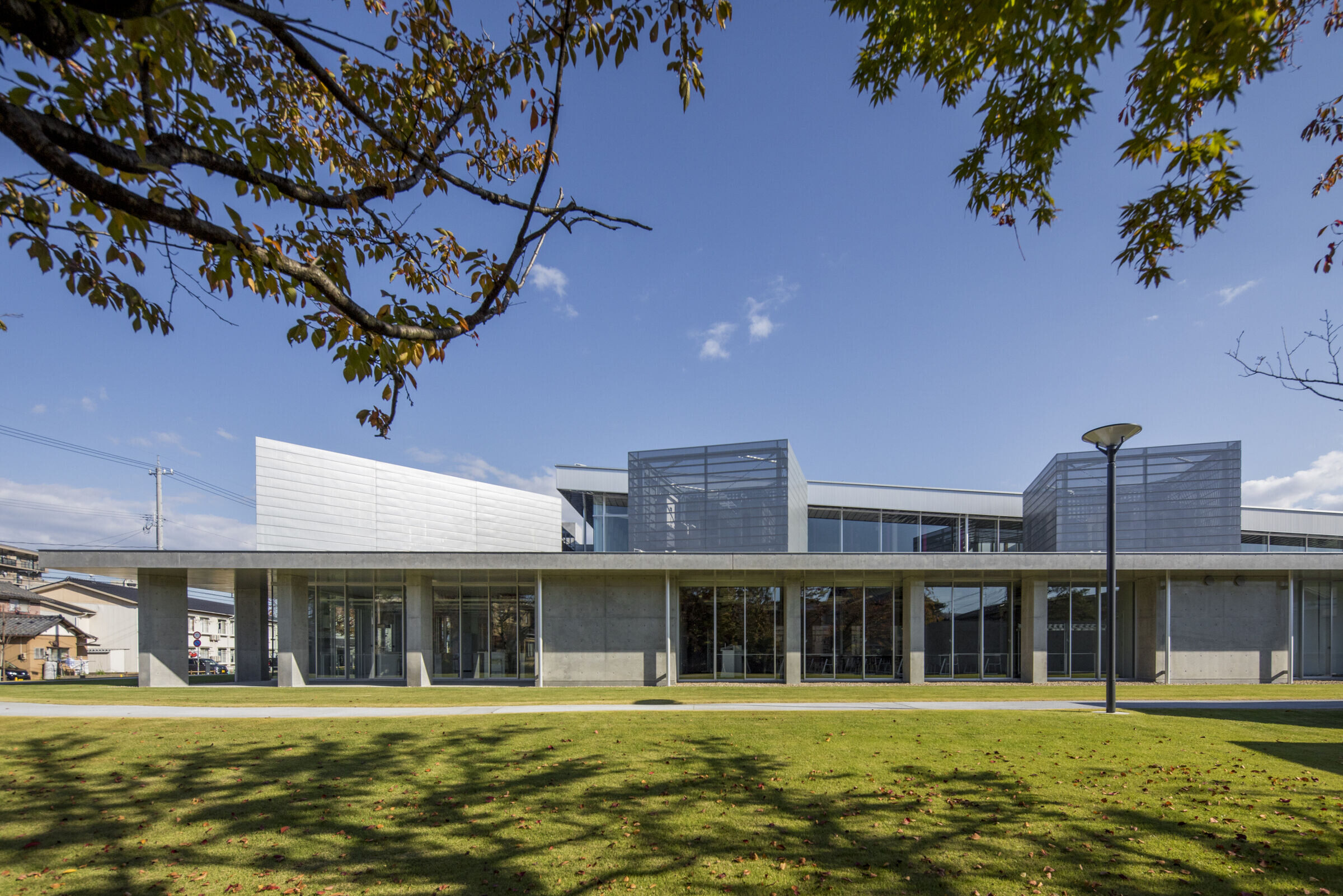 This facility was requested to be a library that stores and provides information and knowledge combined with a public learning center which expands various public activities that forms a base for lifelong learning and then makes the best use of these features to create liveliness in the city center.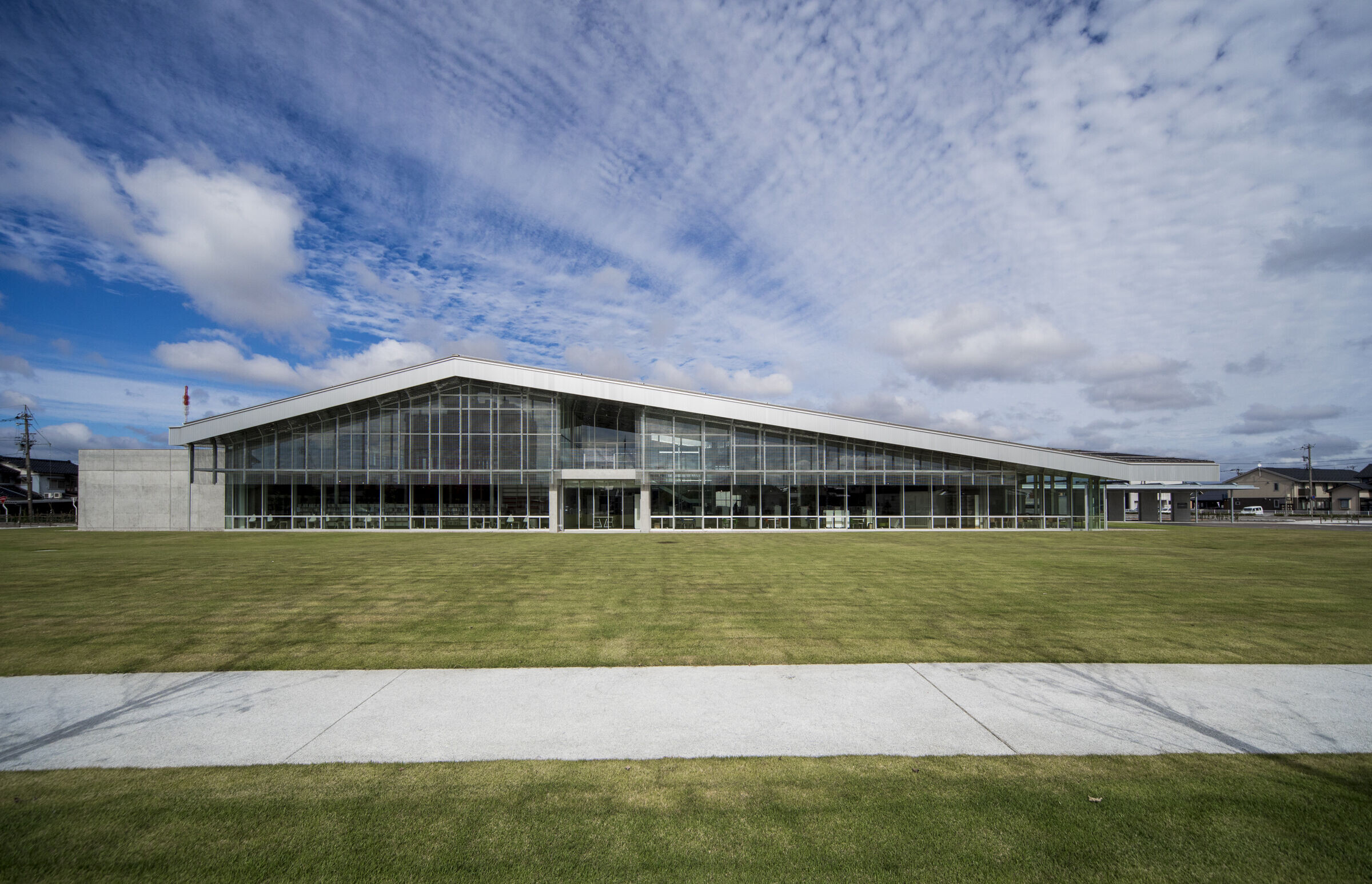 Because of that, we decided to arrange studios around the perimeter while putting the one-roomed open access space at the center, to allow for easy access to all of the various rooms. The purpose was not just to connect the library and the public learning center, but to build a close, inseparable relationship between the two. While putting emphasis on attracting the interest of the younger generation in particular, we aimed to create a space without déjà vu— a place where anyone, from children to the elderly, could mingle.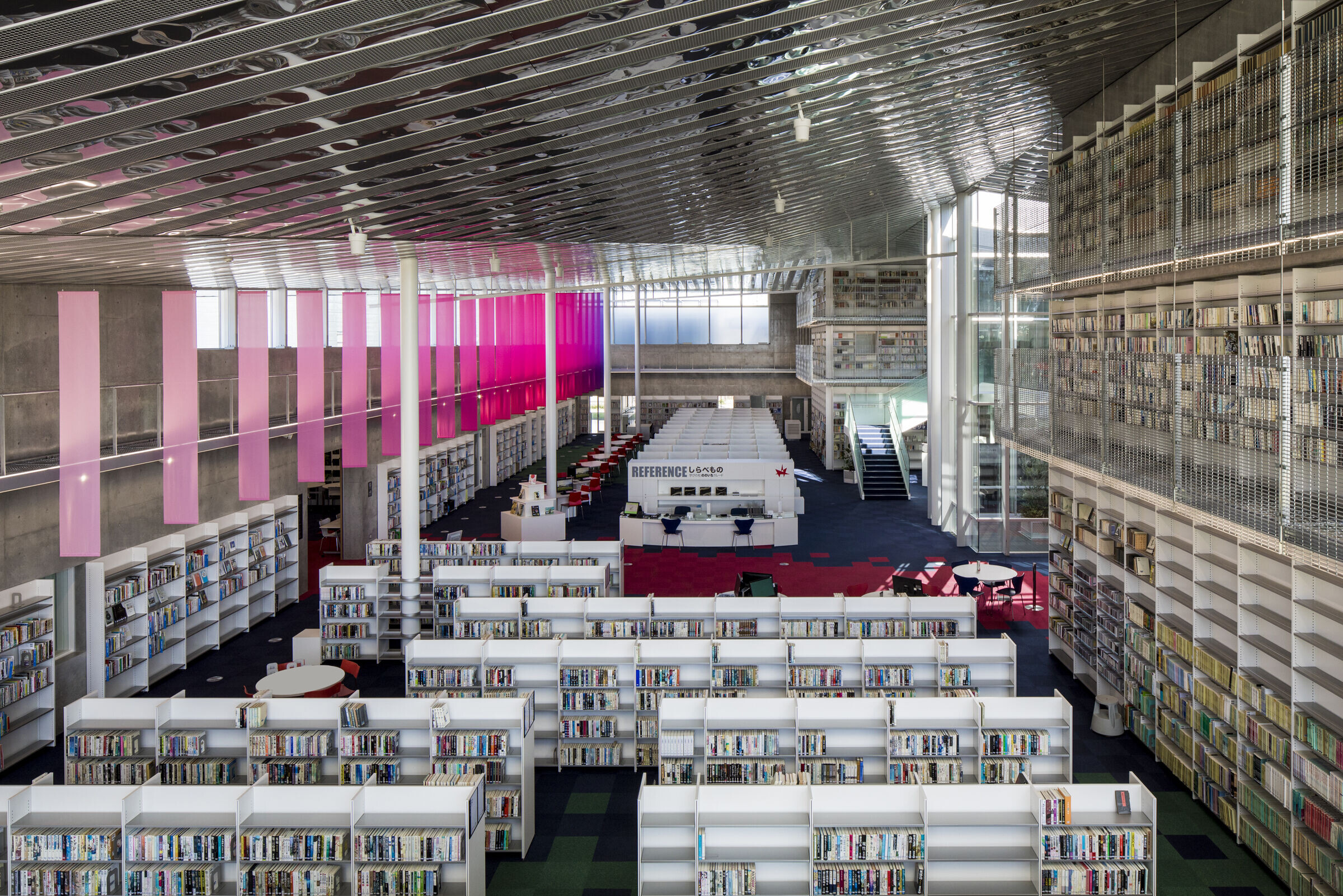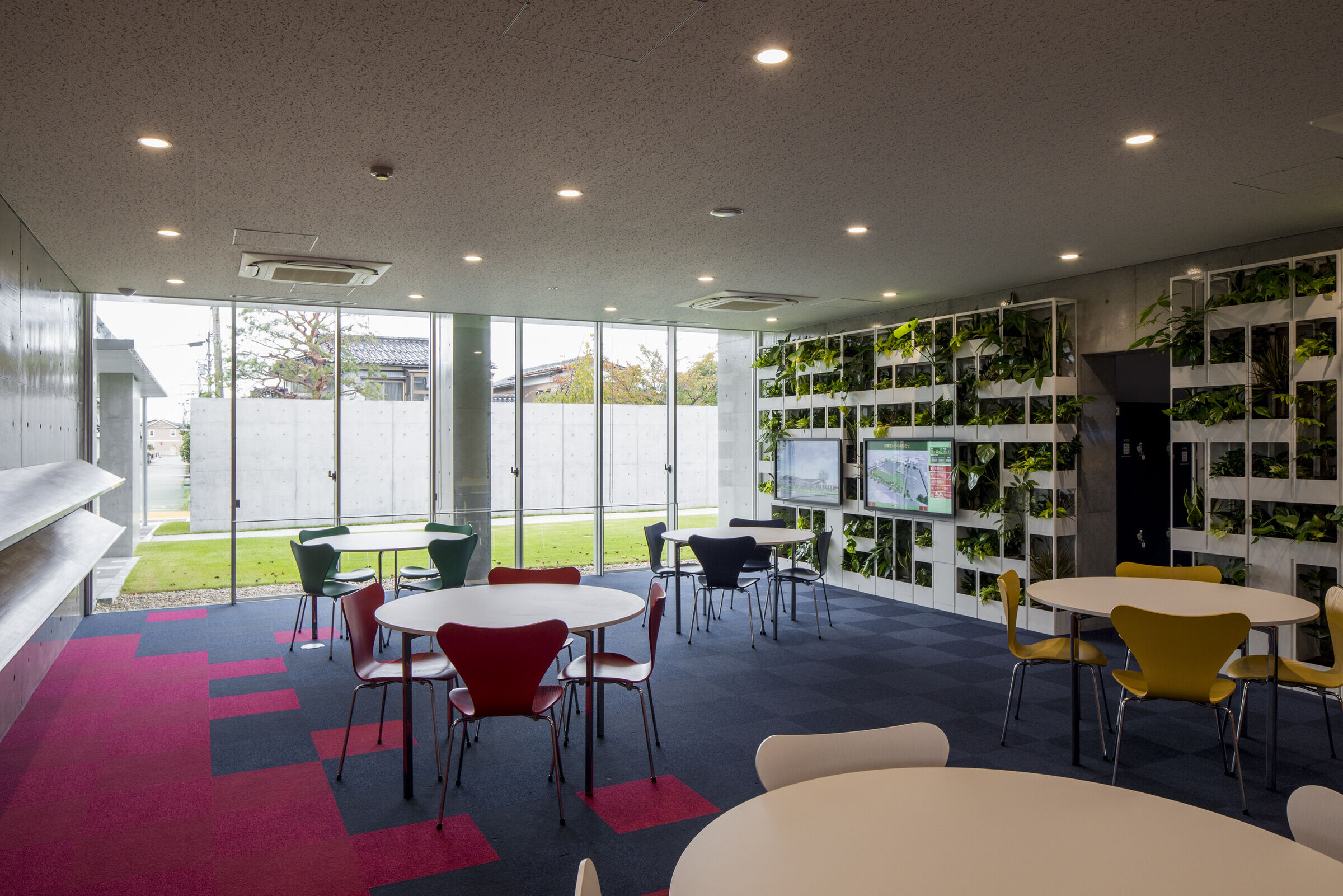 The nickname of the facility, "Kaleid", comes from the word, kaleidoscope. The ceiling of the one-roomed open access space is covered with a stainless mirror surface so that it reflects the activity of the interior. While it displays the people visiting and the housed knowledge and information, its purpose is also to augment the richness of the cornucopia.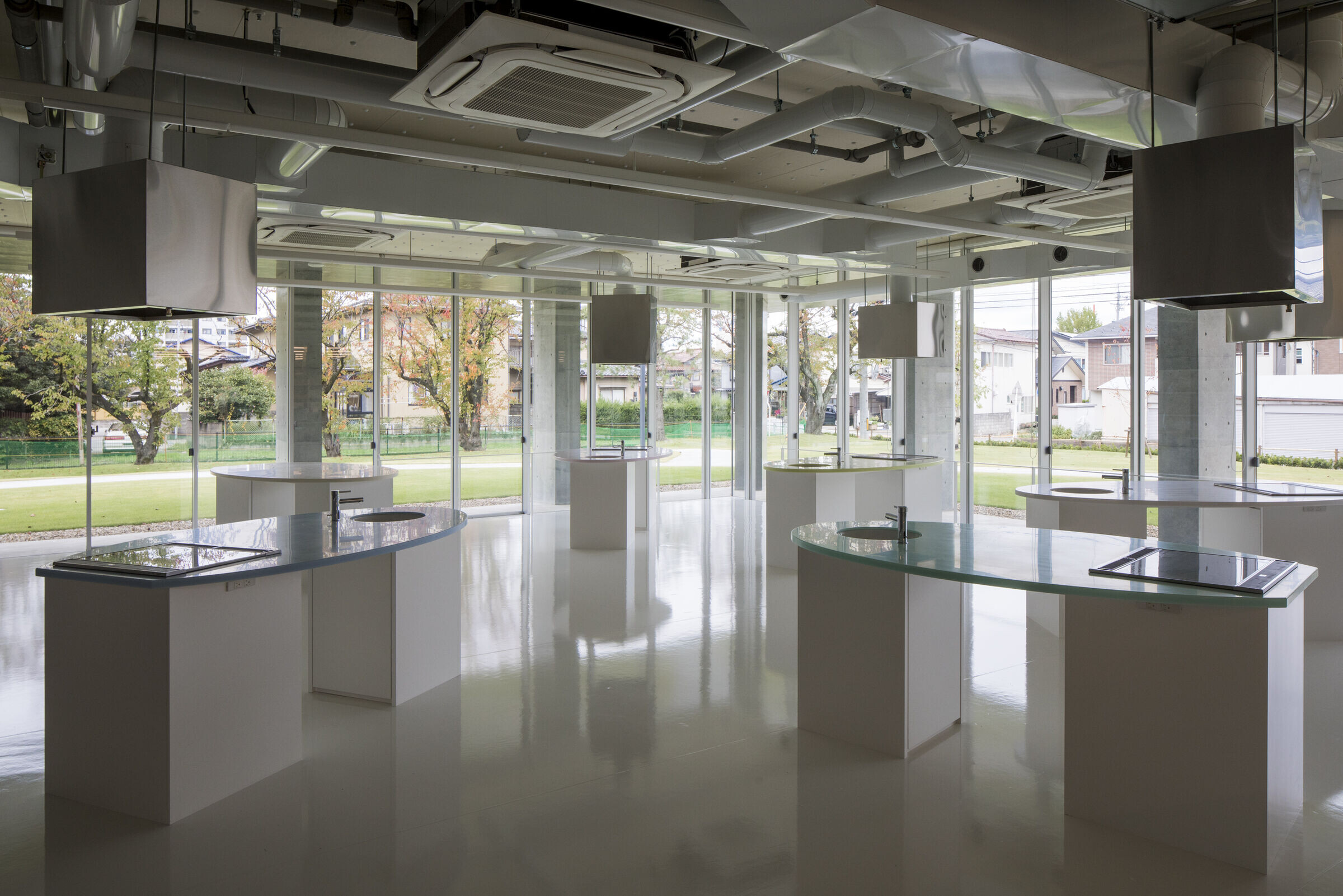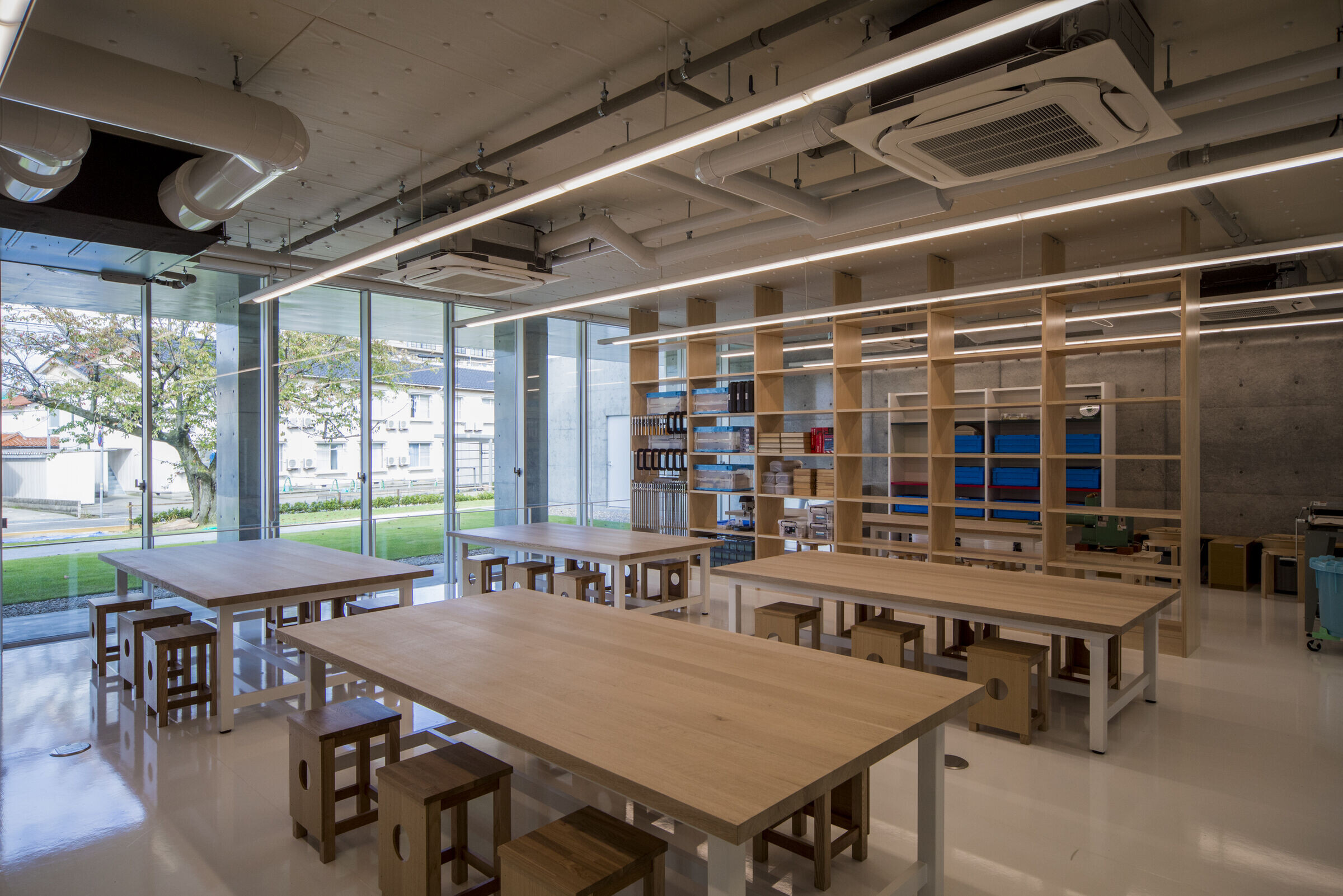 It is always there. Then, your feet subconsciously take you there. Each time you visit, something is different. Depending on the season, depending on the weather, depending on the time, the appearance changes. And on top of that, it is simply beautiful. If expressed in slightly grandiose terms, this library records all things in nature. This shape is the visualization of the ideal potential of a library.