The Picture House was derived from a clear client brief for a rear extension- maximise the proportion of the glazing to the rear facade, and in turn minimise the appearance of the other constructed elements.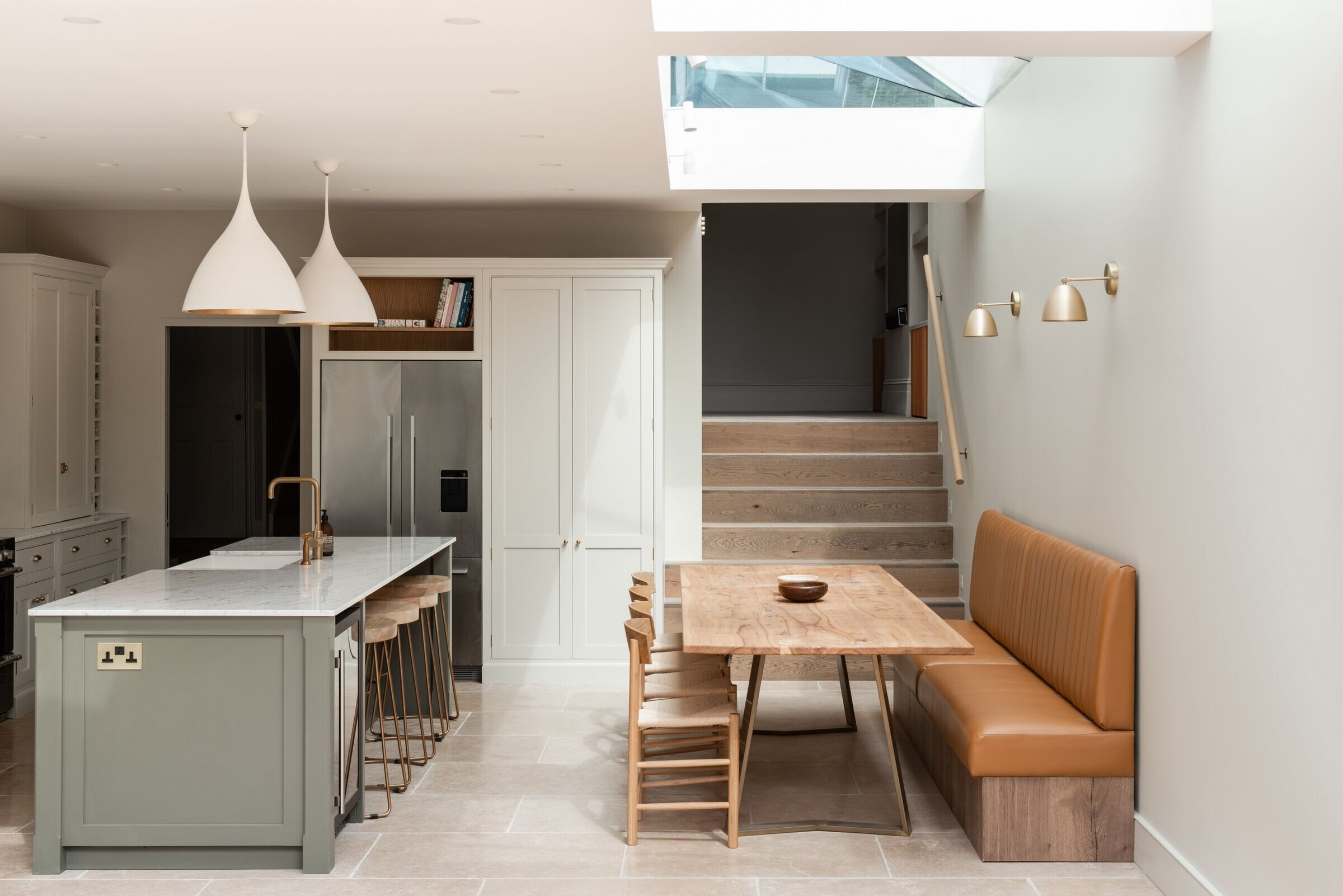 Through considered architectural detailing, the roof structure and drainage details are visually independent of the large-format sliding doors, allowing the glazing to sail in front of the structure.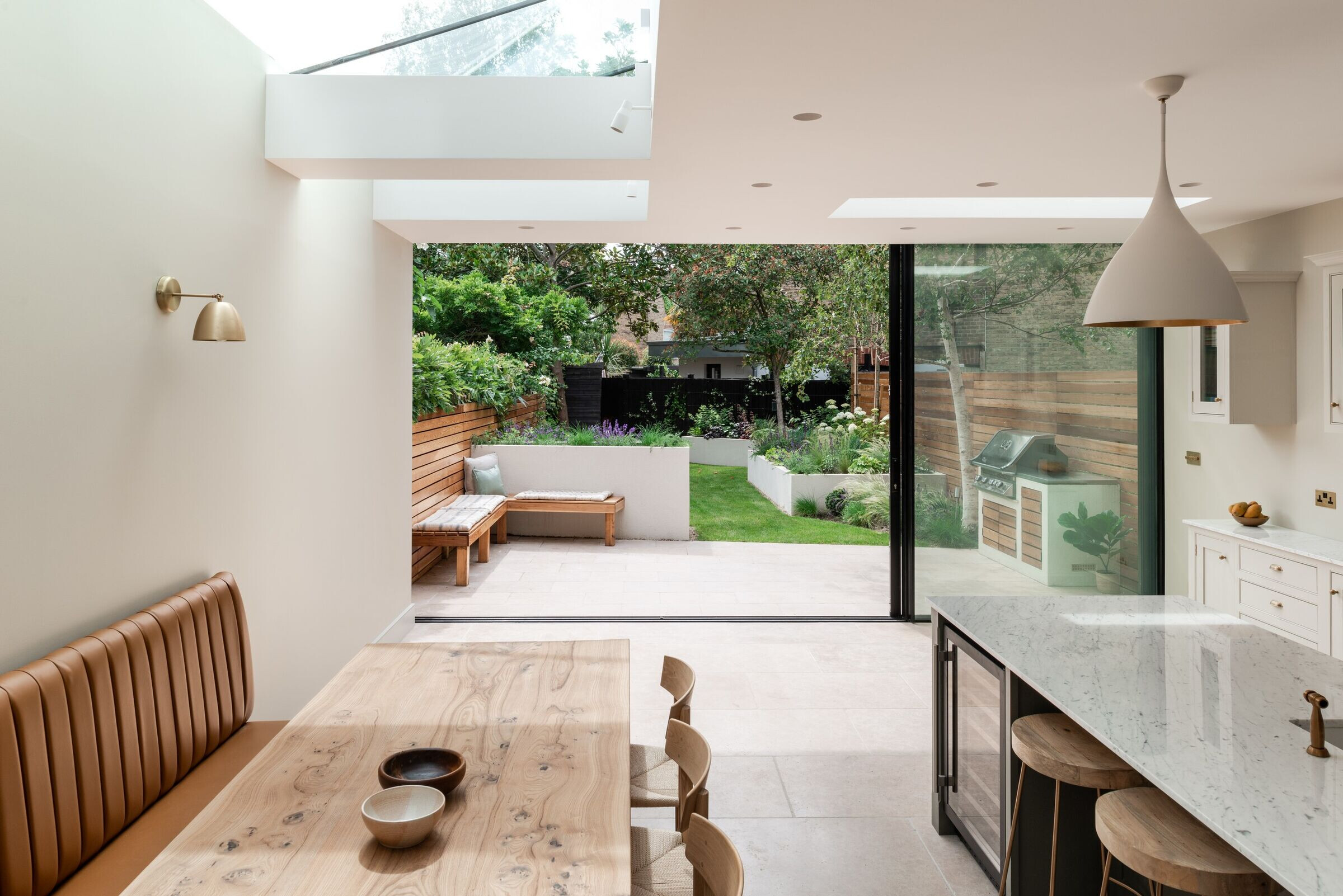 When viewed from the kitchen, this detail creates an interrupted vista, or 'picture window', which frames the garden and gives the impression that the ceilings are linked directly to this outside space. A flush threshold detail with concealed drainage channels, allows for an almost seamless transition between the two.
The handmade kitchen features punctuations of warm metal tones throughout, curating a visual link to the cedar cladding in the garden.