The interior is designed in a beautiful Vilnius old town space. When creating the interior, it was important to preserve the most beautiful old apartment heritage and adapt to modern comfortable living.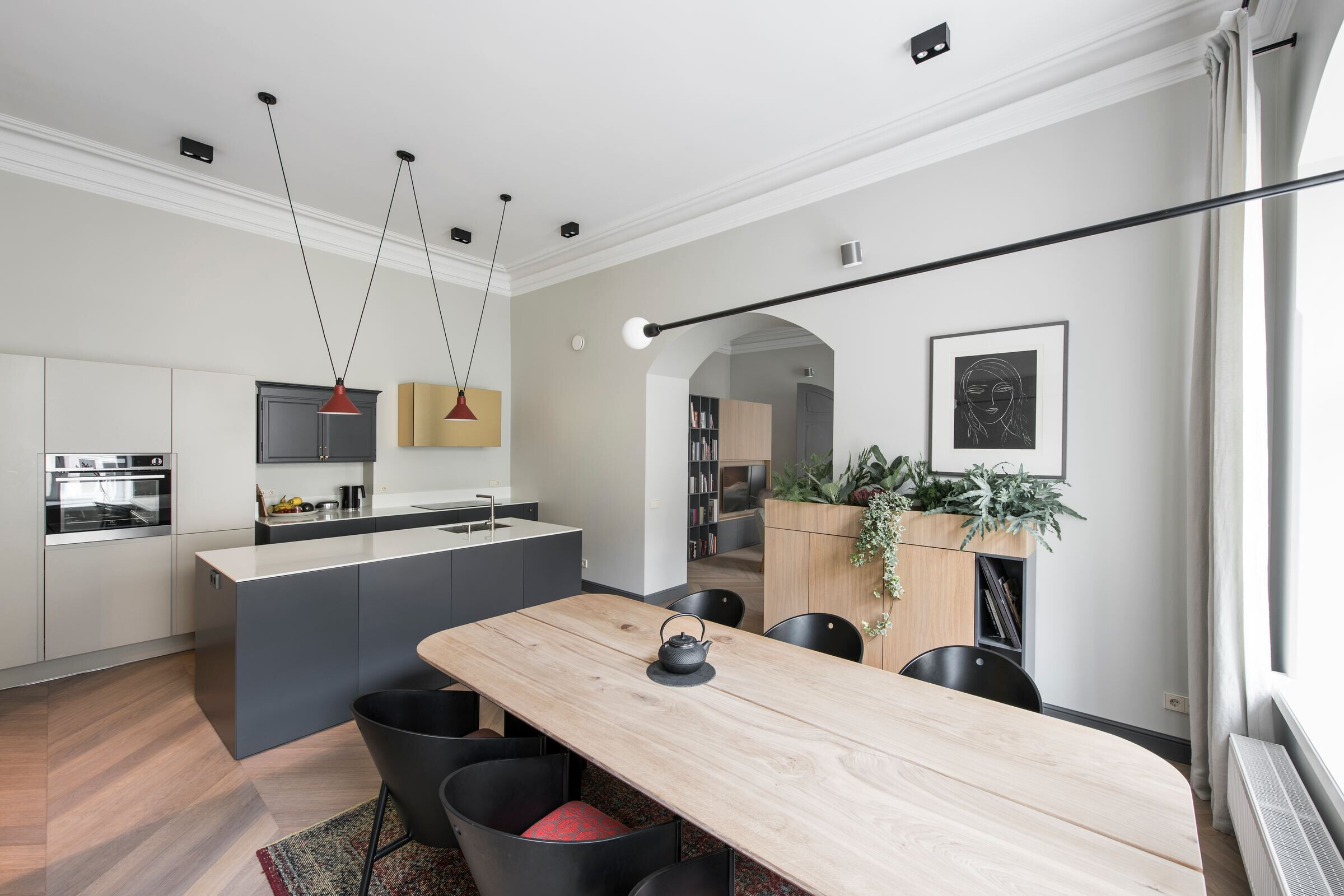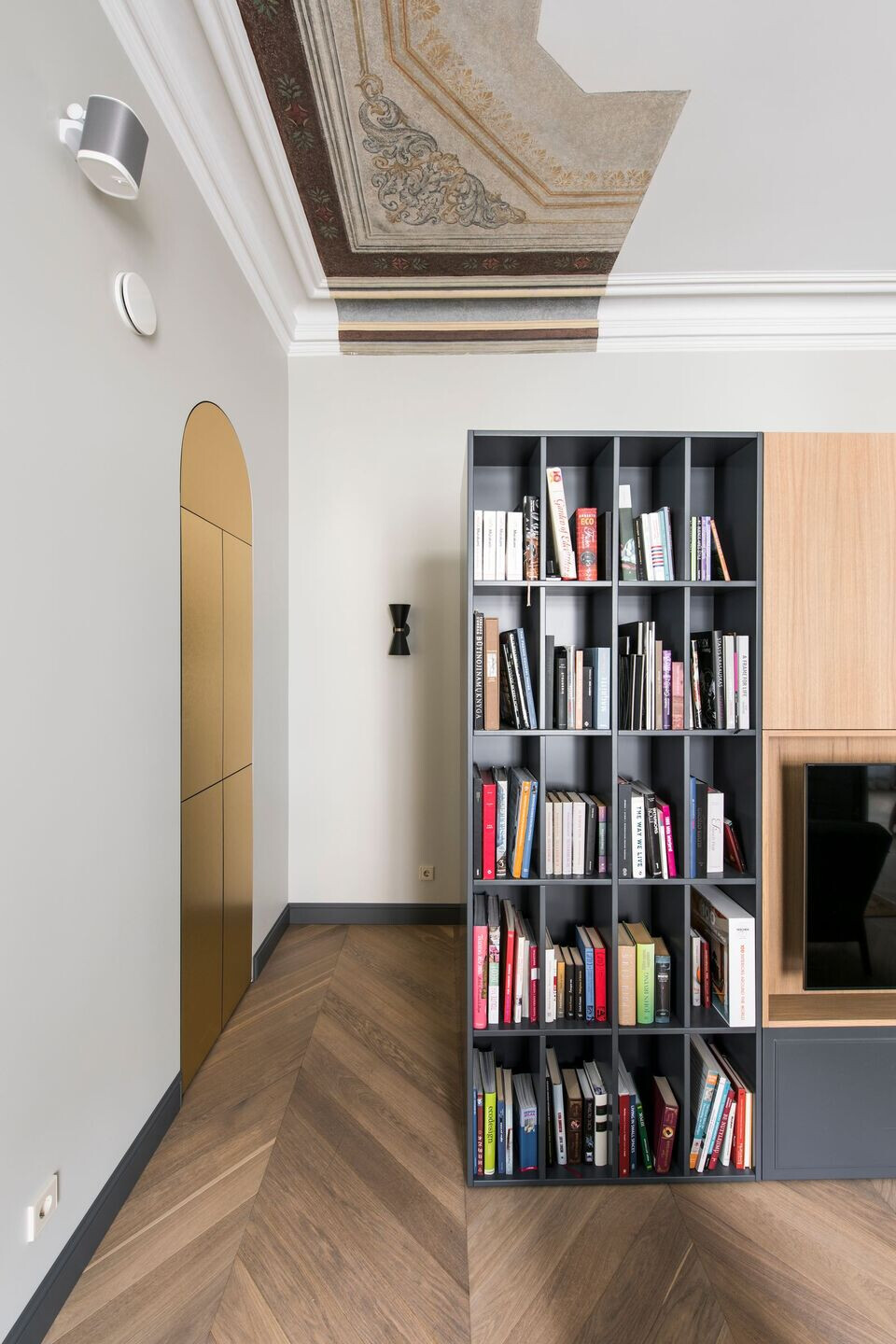 In order to achieve this, space was adjusted to the old-style type - to plan a comfortable movement in space and somewhere to separate the spaces by furniture-walls, which formed convenient routes of movement and became the main home accents, old preserved ceiling niches were exhausted for main lighting – the ceiling remained almost intact . An old niche found during reconstruction has been raised to a new life and has been used for an extra storage.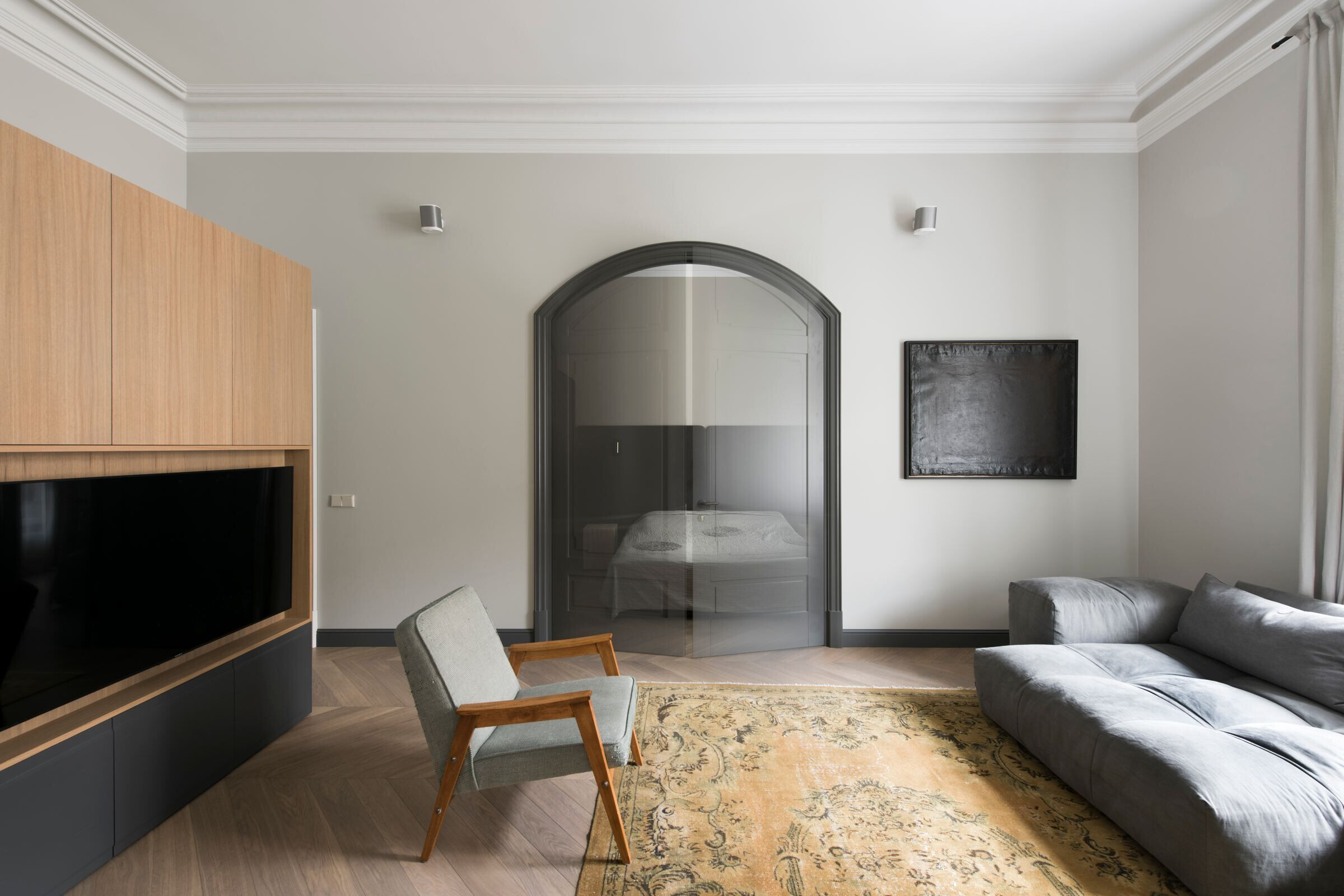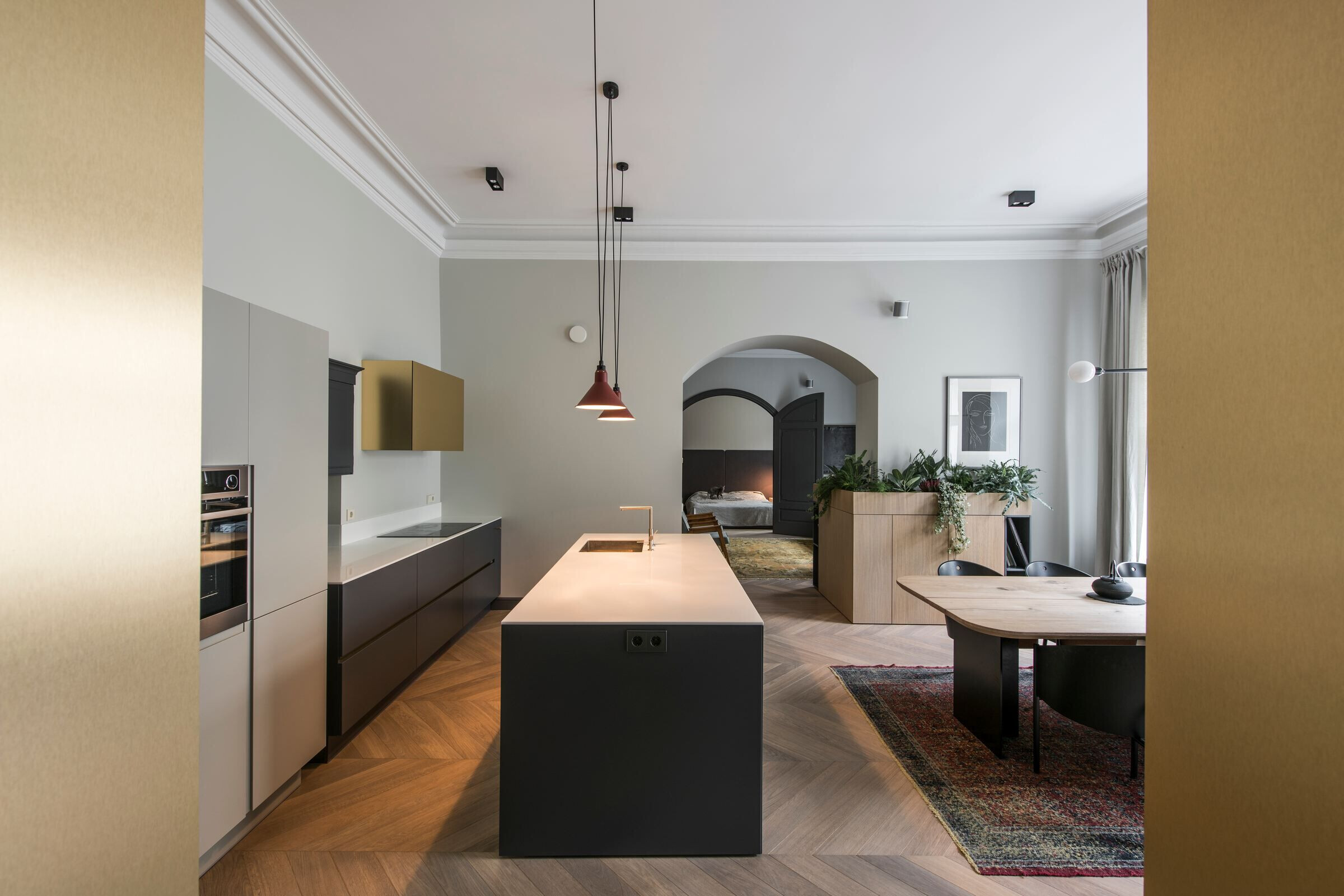 The interior is built on the principle of contrast - the mix of old and modern styles, giving its own sophisticated look and preserving its heritage. Used materials – oak veneer, oak herringbone floor, natural stones, wool, linen and cotton textiles.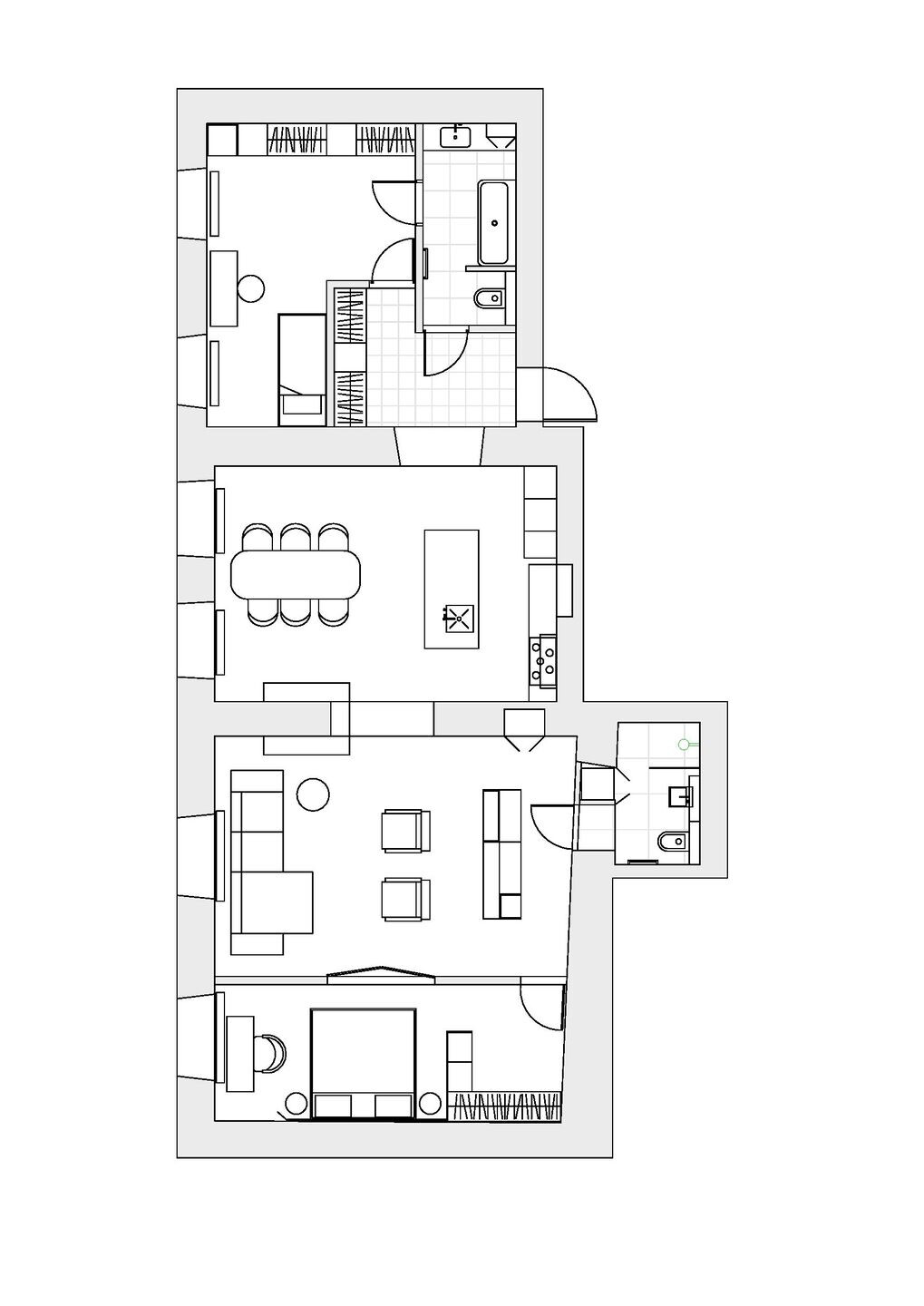 Material Used:
1. Flooring: herringbone floor "Frevini Studio"
2. Doors: painted wood, "Jundos stalių gaminiai"
3. Interior lighting: kitchen fixings - "DCW Editions", wall light - TomDIxon", dining wall light - "Nemo", floor lamp - "Gubi"
4. Interior furniture: kitchen and other cabinet furniture - UAB "Arpolis", made according to an individual project; dining table – made according to an individual project, UAB "Ąžuolų pynė"; sofa – "Saba Italia";