The introverted dwelling is located on an urban plot between party walls and surrounded by old houses. The plot is barely 4 metres wide at the front and the street is very narrow, as it barely reaches 5 metres in width, a conditioning aspect for the design.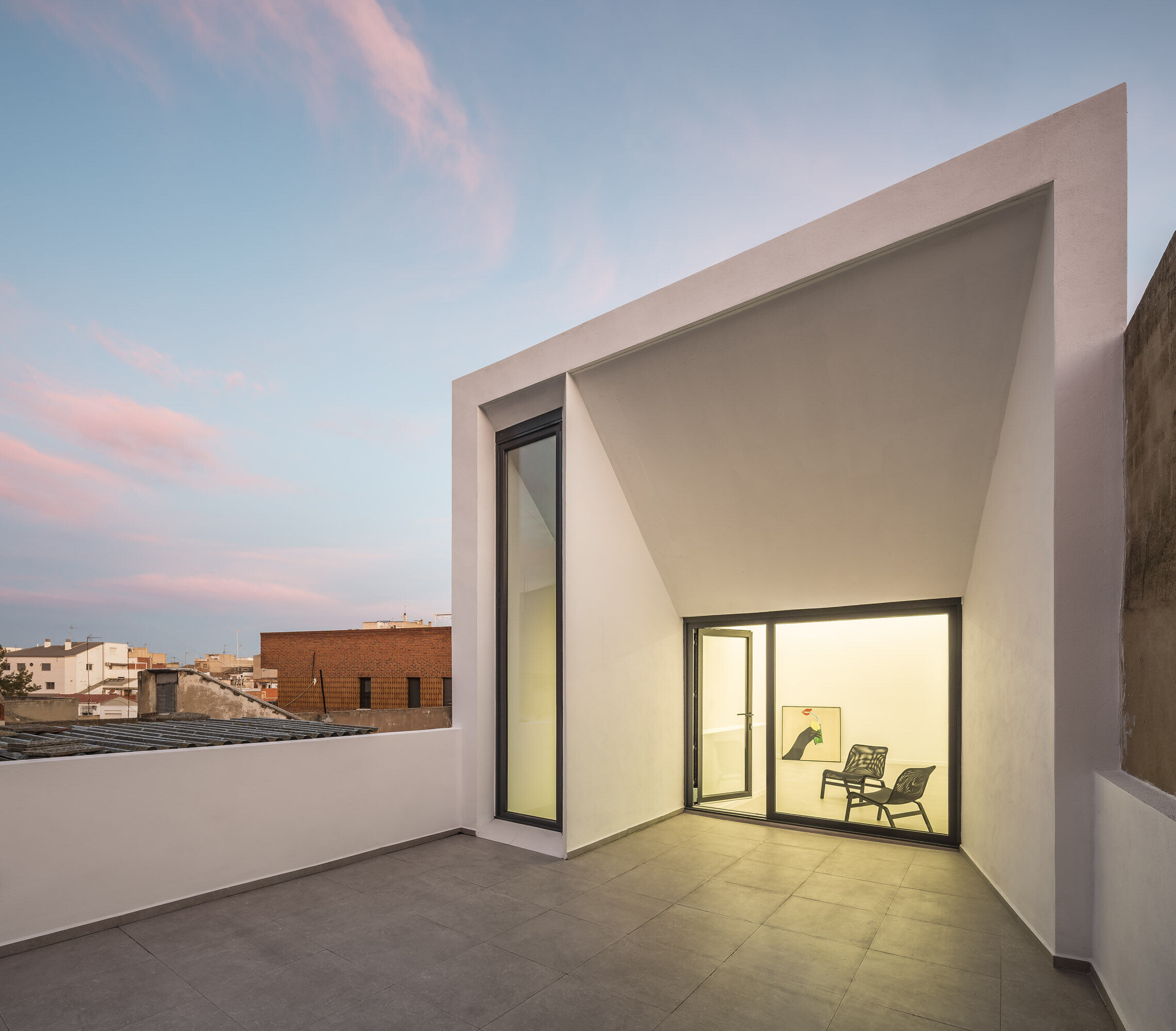 The dwelling responds to these conditioning factors by closing itself off from the street and providing lighting mainly through its interior courtyard and roof. The walls are blind to the outside and large openings to the inside, or, in other words, the minimum number of windows to the street and the maximum number of openings to the inside. This is why it is called an introverted dwelling.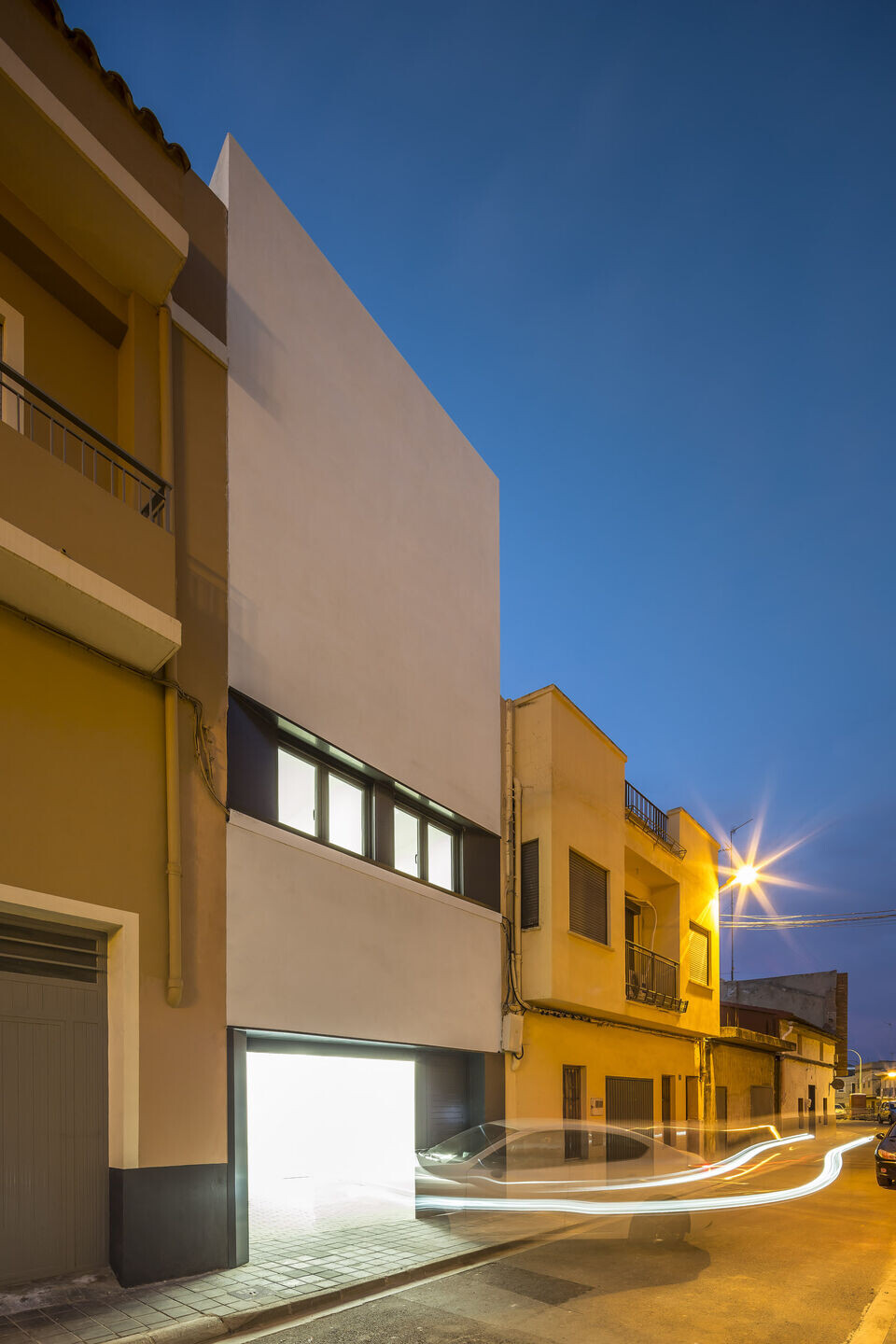 The attic, the queen of the house. A multipurpose and open space with a lot of privacy. Prepared to house different functions. The slopes of the sloping roof are resolved towards the interior, designing it as if it were a swimming pool.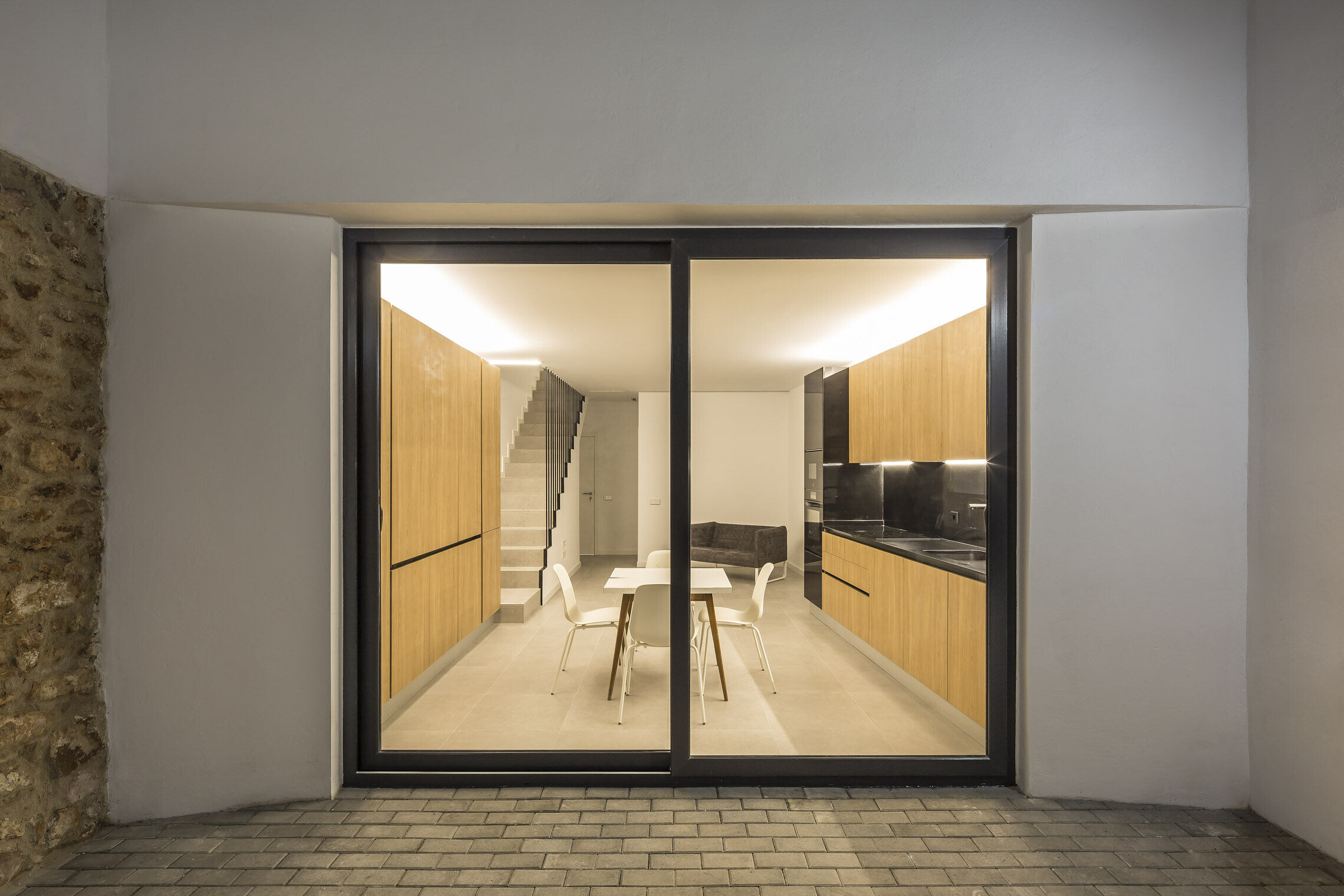 Concrete is used in all its spaces, either through cobblestones for its exterior spaces or on the roof by means of an exposed concrete slab. It is combined with natural wood in a light oak finish to give warmth to the space. Finally, the touches of black add elegance, and the whites on all the walls enhance the luminosity.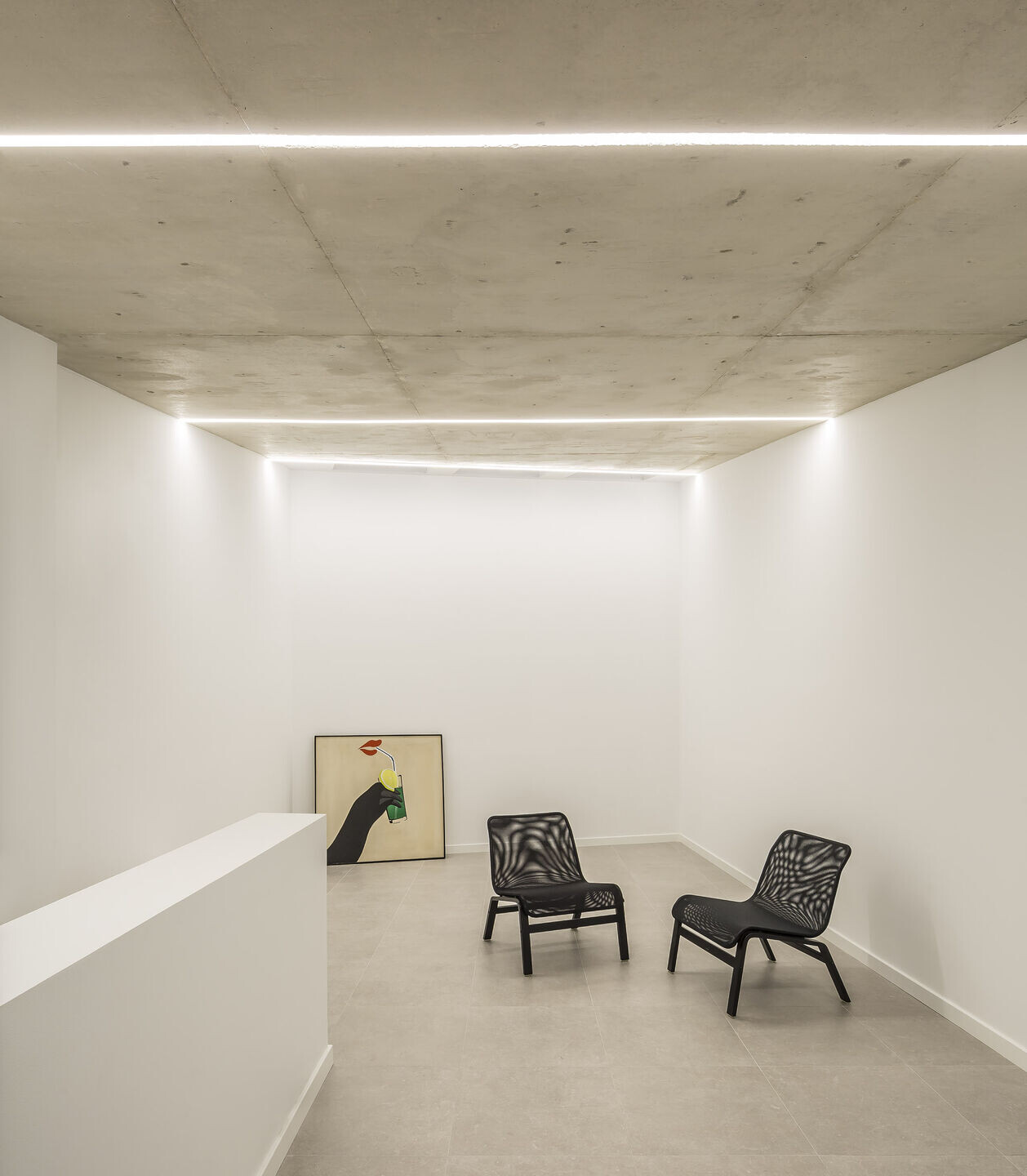 The introverted home, a project that intertwines privacy, lighting and open spaces as a common thread.