The zoning and development plan for a not used site in Langenzersdorf was developed with public participation. Despite the relatively high density, the design takes up the loose building structure and blends in with the surrounding buildings.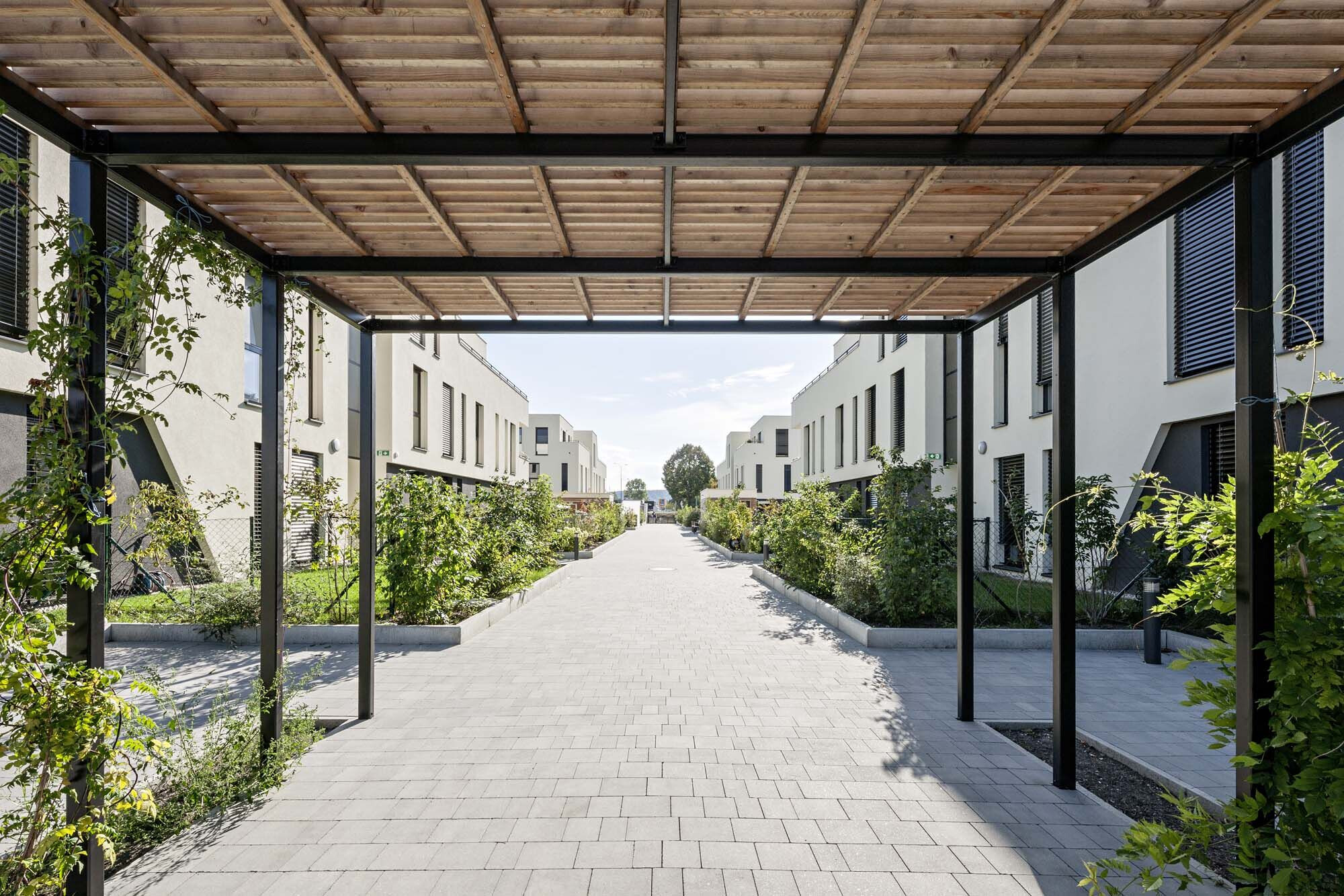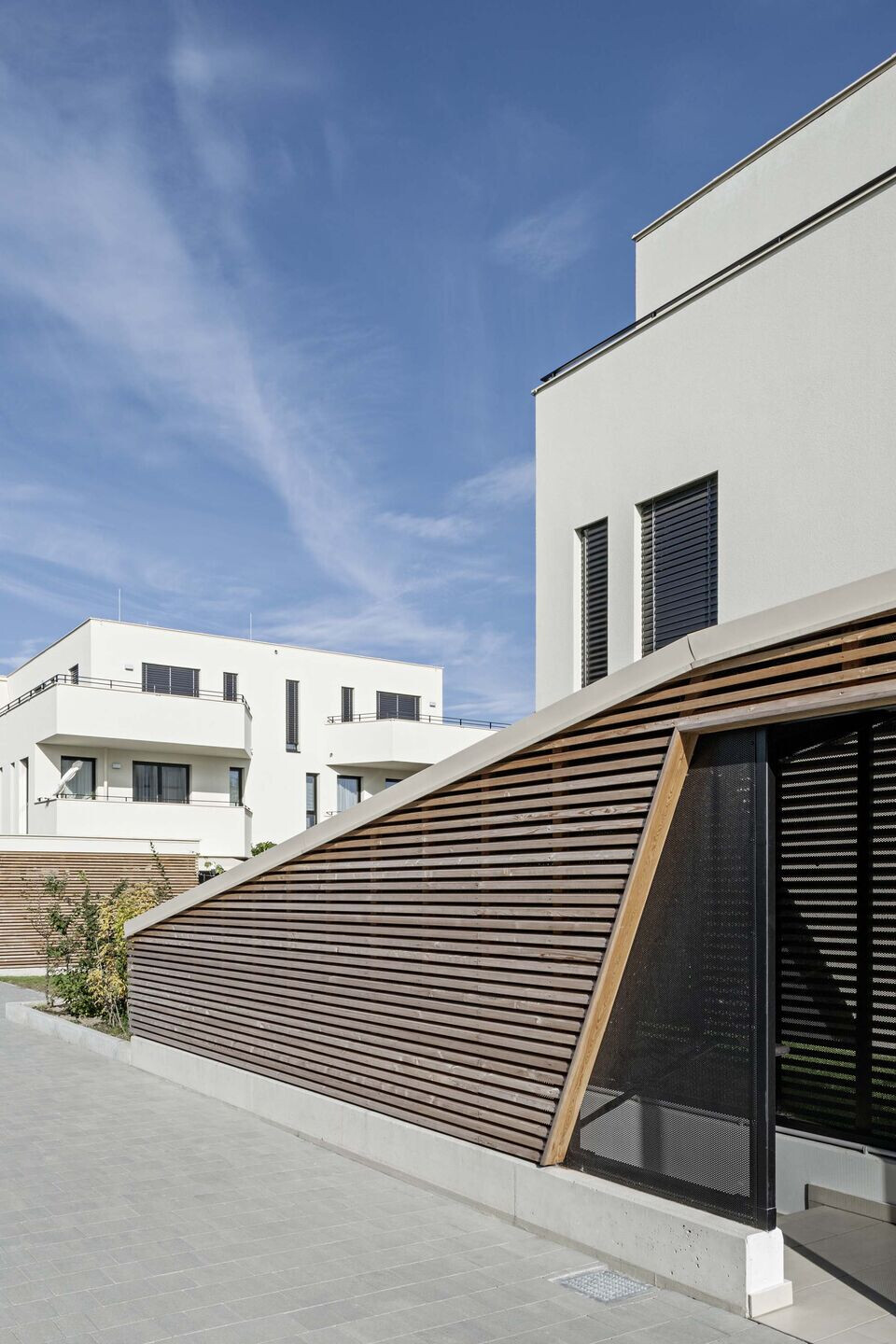 The project consists of four three-story buildings. The 32 residential units were planned with a view of creating generous private open spaces with widely cantilevering balconies and spaciaous terraces. Floor-to-ceiling windows throughout guarantee friendly, light-flooded rooms.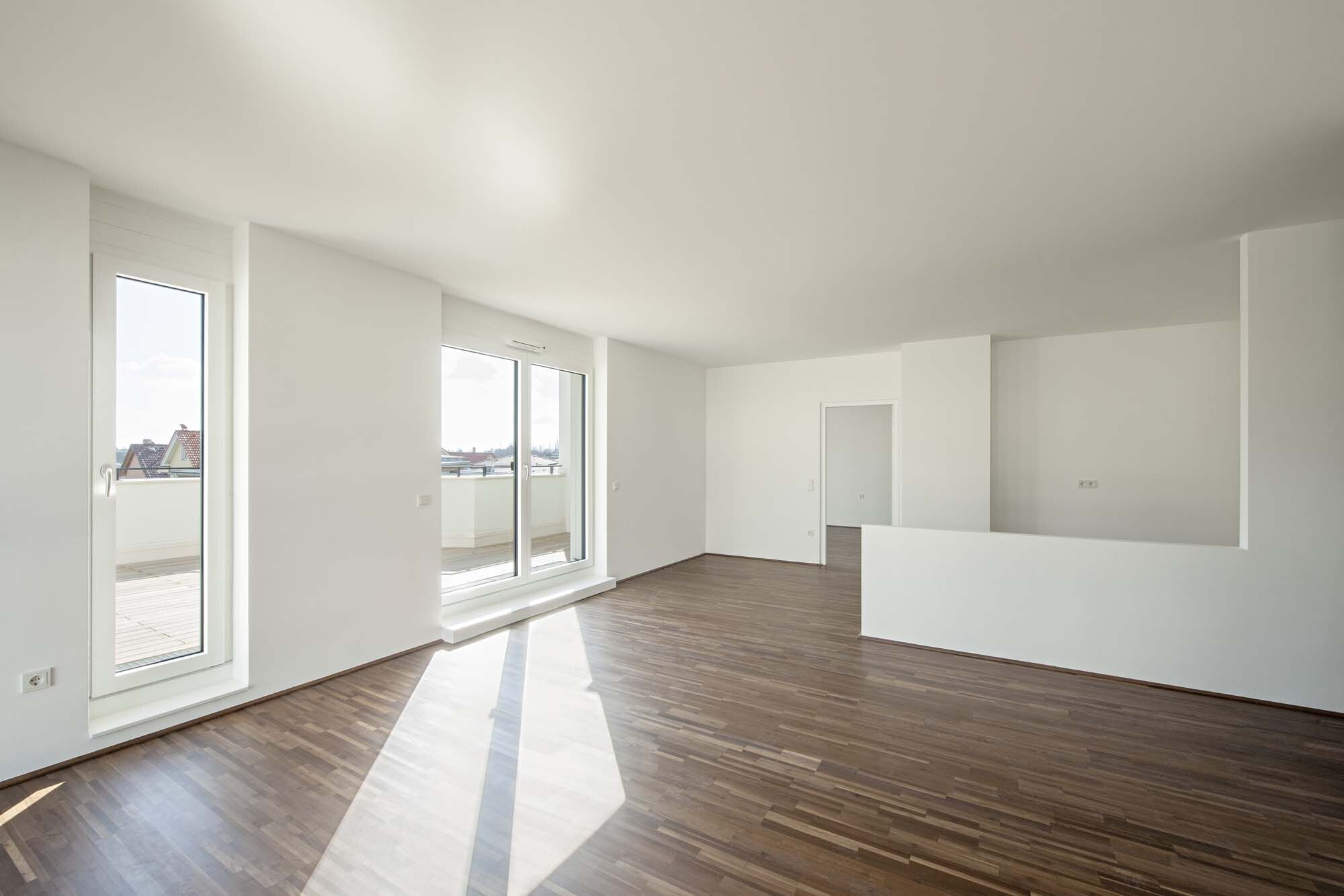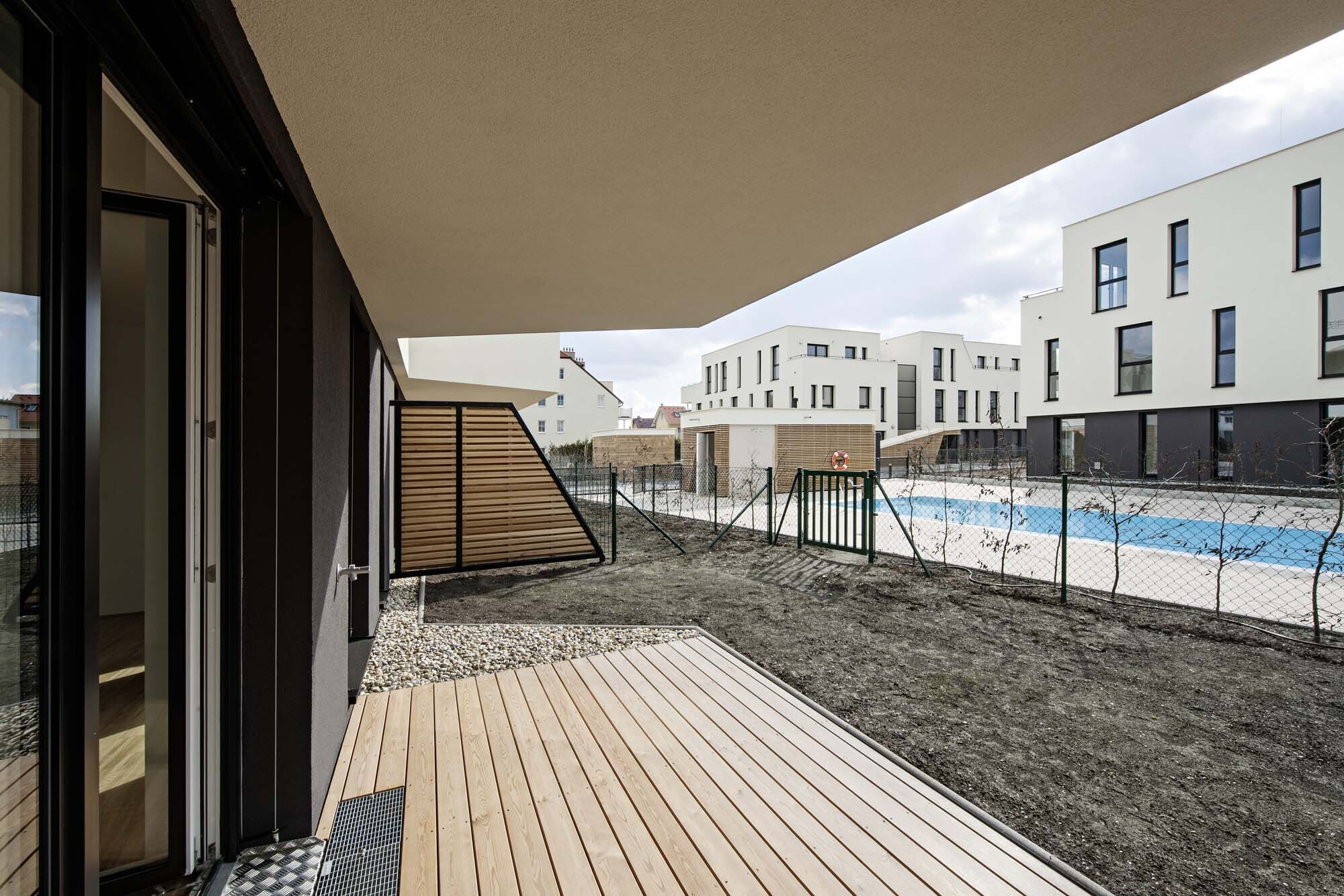 The semi-public open spaces offer plenty of room for spontaneous interactions between residents. As a central community facility, a large pool offers refreshment in summer.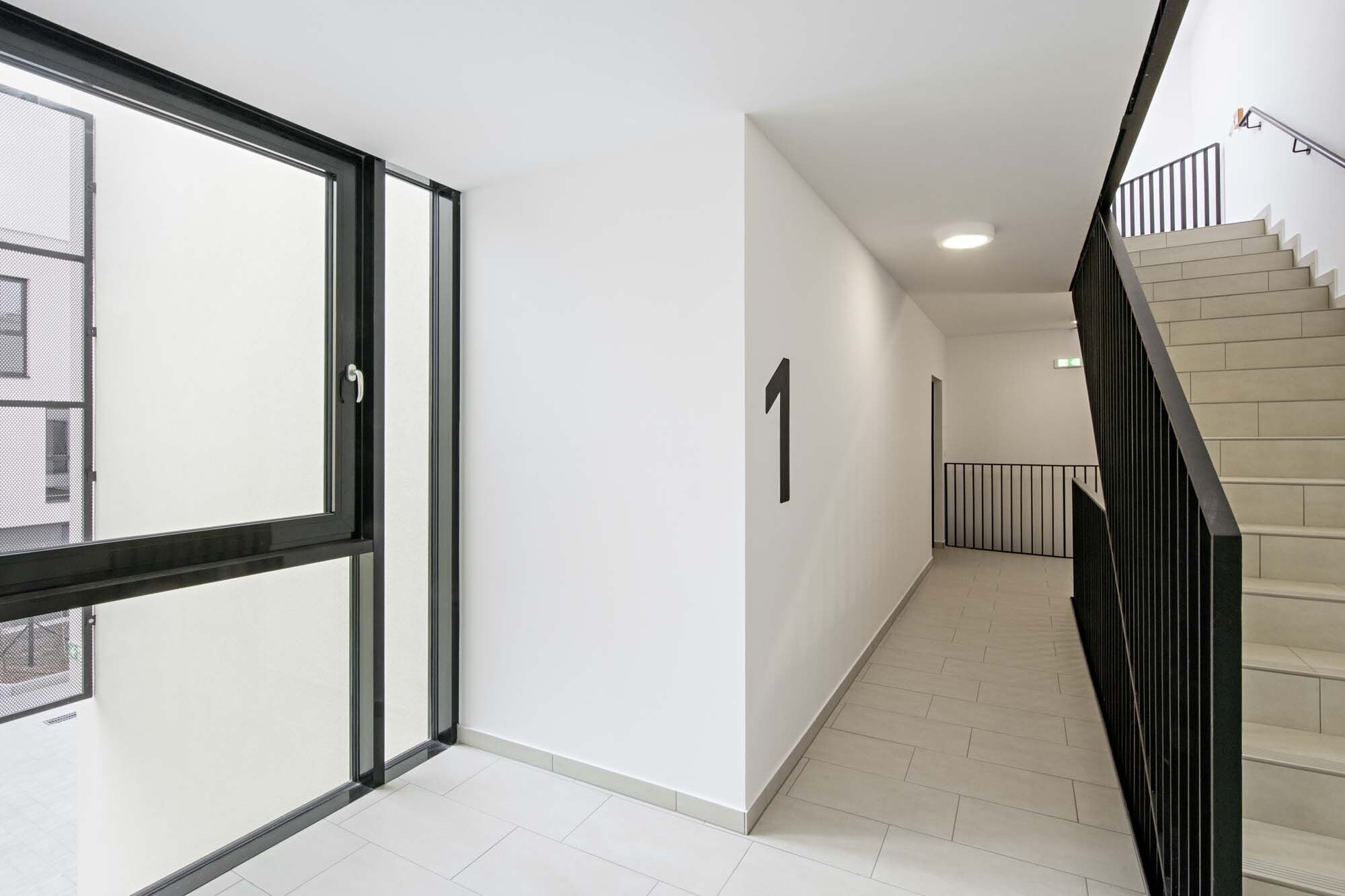 Material Used:
1. Facade cladding: Thermal insulation composite system (Austrotherm) on prefabricated brick walls (Wienerberger)
2. Flooring: Parquet floor, Weitzer "strip", oak
3. Windows: Wood-Aluminium insulation Windows, Home Pure 310, Internorm
4. Roofing: Green roof