the workspace that seems designed by AI
In Rome, in the Prati district, the Roman architects duo La Macchina Studio rethinks a workplace around an empty space, animated by mysterious actors.
The client is a law firm, who requested to renovate their meeting rooms and the reception, in order to achieve a fresher and more contemporary image. The project has been carried out by the architects' duo, who created a fairy-tale infused atmosphere by using a strong visual impact scenery.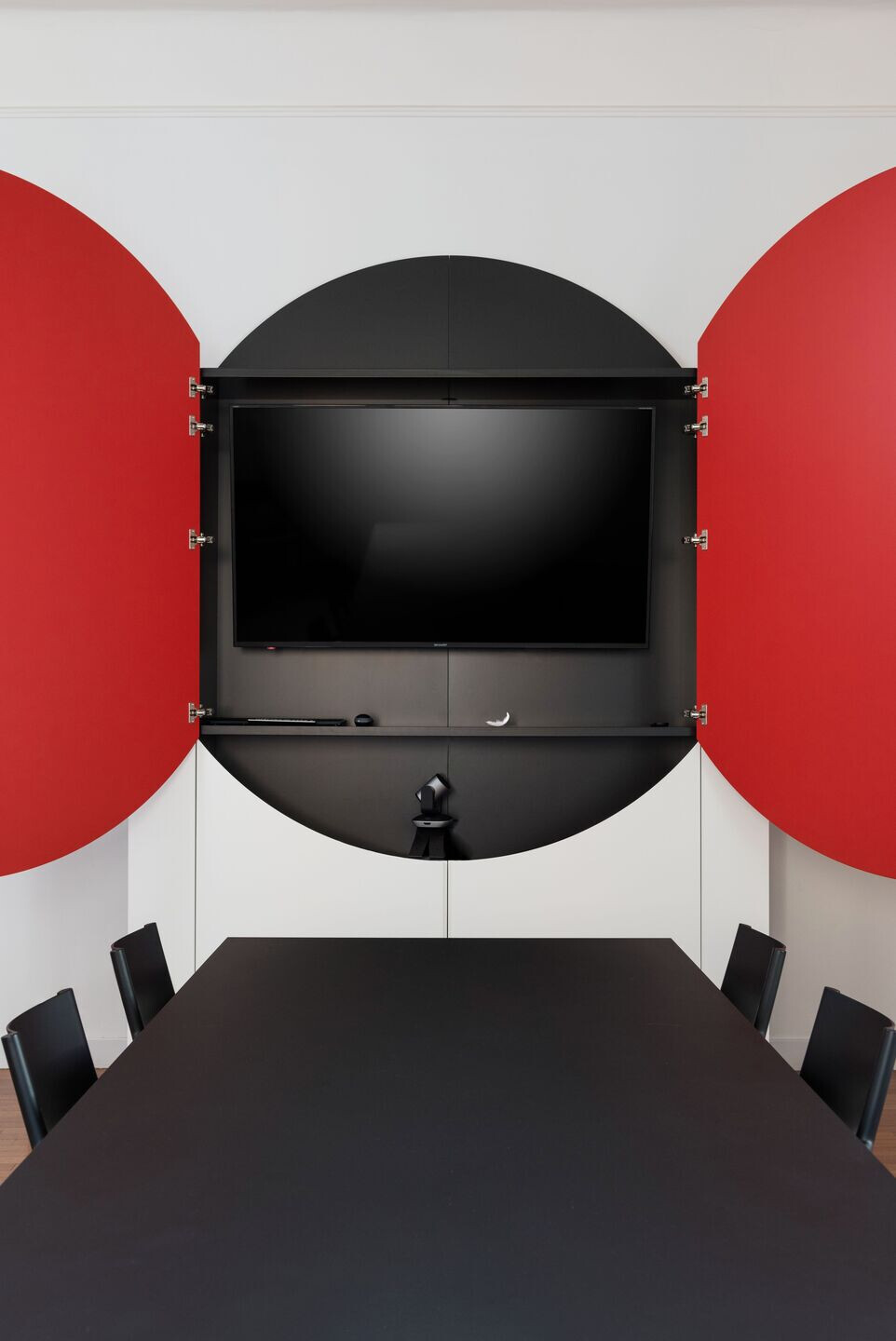 "Nowadays we are getting increasingly used to being exposed to surreal images, created by artificial intelligence. The level of plausibility and accuracy of those AI pictures contributes to the thinning of the boundary between fiction and reality. In making the photo shoot, we wanted to use the same approach. The relationship between reality and fiction, objectivity and perception, is a constant factor in our designing approach. For this project we imagined fantastic stories happening within the spaces we designed and used our artificial intelligence to shape the perceived reality."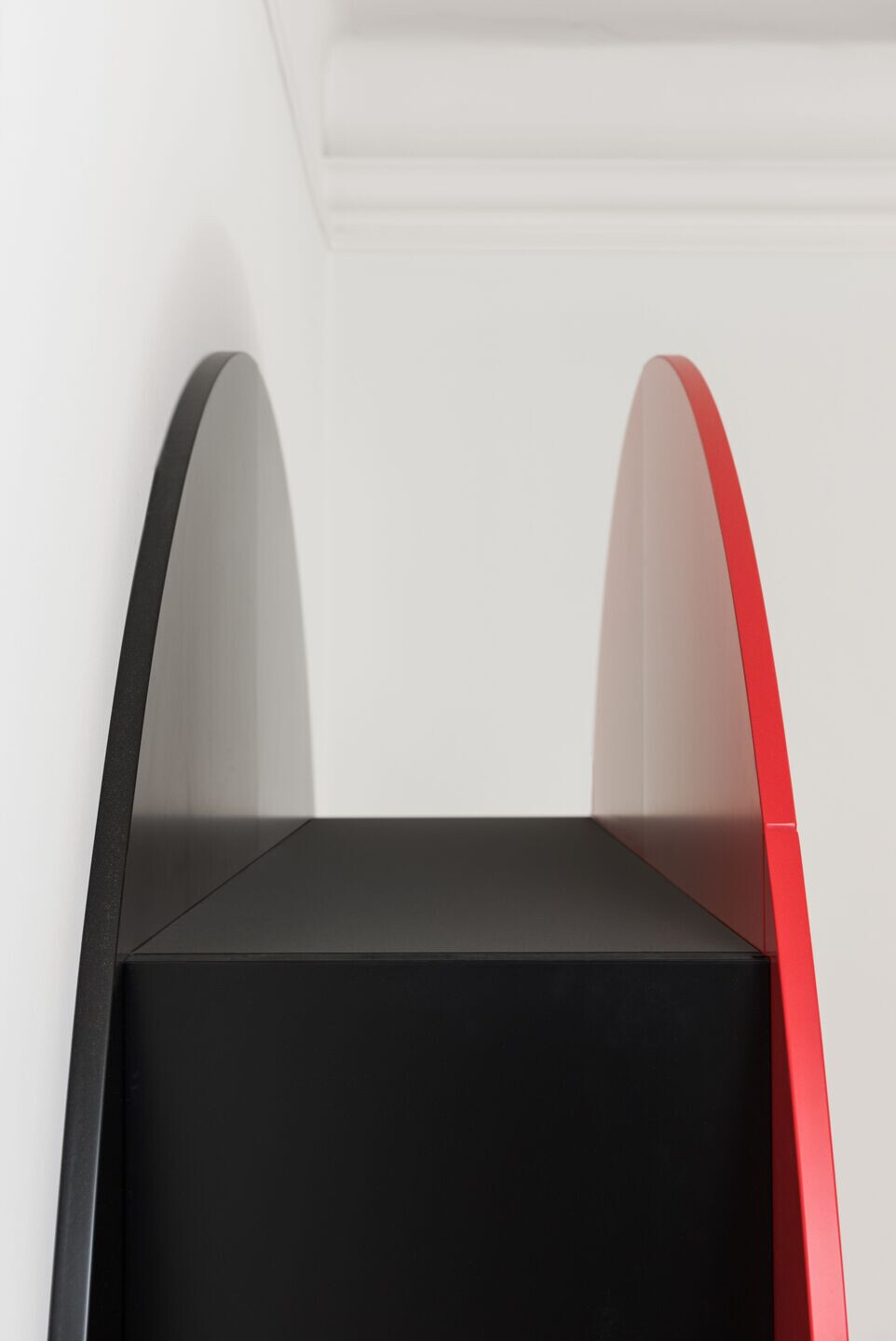 "Yugen is a Japanese term to describe awareness of the beauty of the universe, ineffable and incredibly exciting, a fascination with things that we cannot fully comprehend. In other words, symbolism".
The layout of the work space is that of a classic early Twentieth century apartment, characterised by a "comb-like" shape, where a long corridor is connecting the various otherwise non-communicating rooms.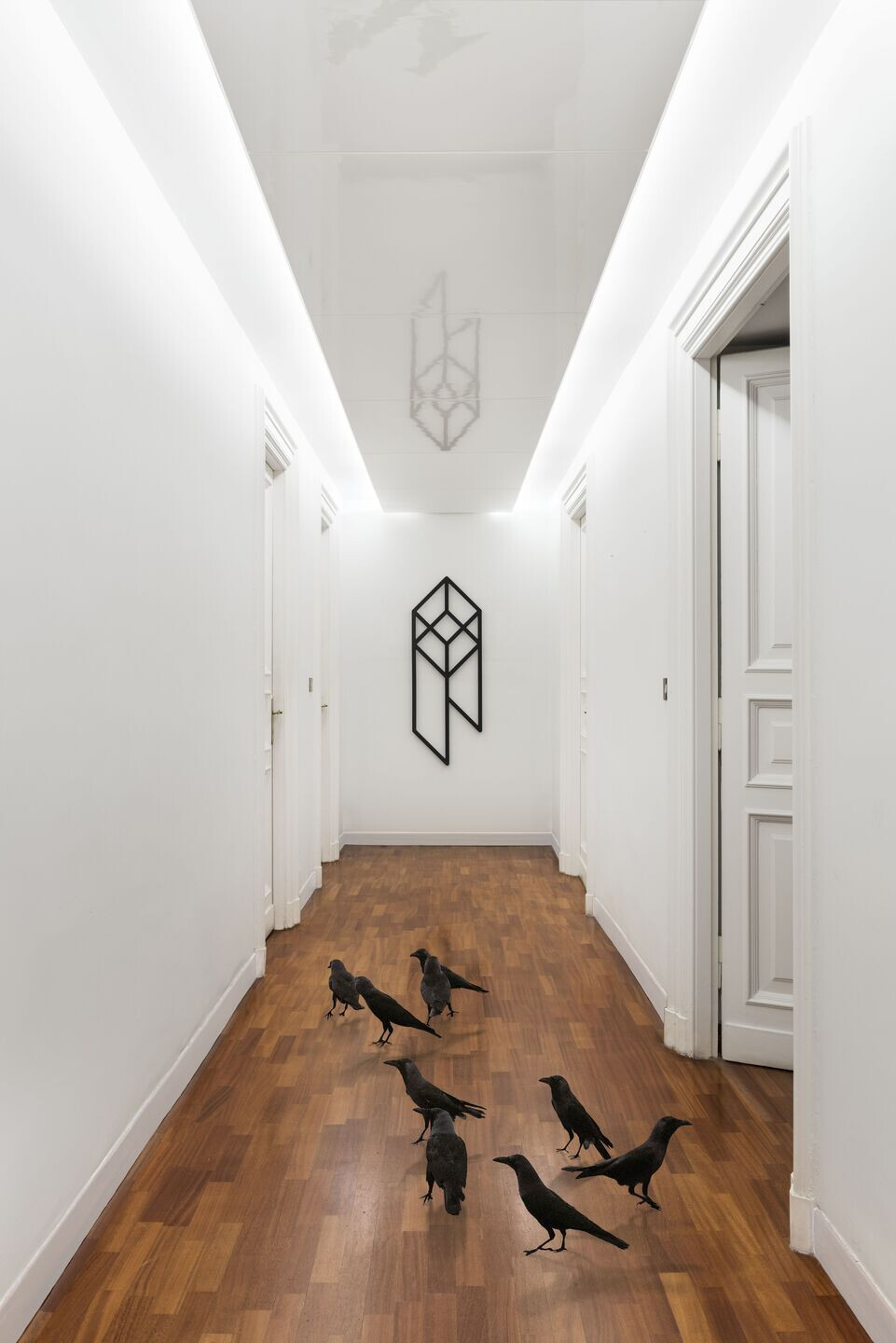 The given initial setup was that of a workspace, organised according to obsolete criteria, to be formally and functionally reviewed.
The first design step was to empty the space, in order to restore a sense of openness to new possibilities. Subsequently, we proceeded with the construction of a "new scenery", in which we inserted new focus points through the introduction of elements, specifically designed to be the catalysts of attention and action.
Form and function, reality and fiction are on the same level.
The reception hall is crossed by a long black lacquered monobloc counter, from which crimson red round shapes emerge, inside which the shelves containing all the Law firm records are enclosed.
In the meeting room, a large volume with a cyclopean red eye shelters a screen for video conferences and directs the axis of the room. The latter is furnished with a few massive objects, such as the long black table with the chairs.The framed picture has been specifically created for this room and it was made with coloured craft paper.
The corridor has been left uncluttered, with the exception of some wall decorations, in contrast with the white of the painting.
The zoomorphic furniture, characterised by bold contrasts of shapes and colours, captivate the attention of the viewer in an otherwise rather empty space, like mysterious creatures suspended in an undefined time-space framework.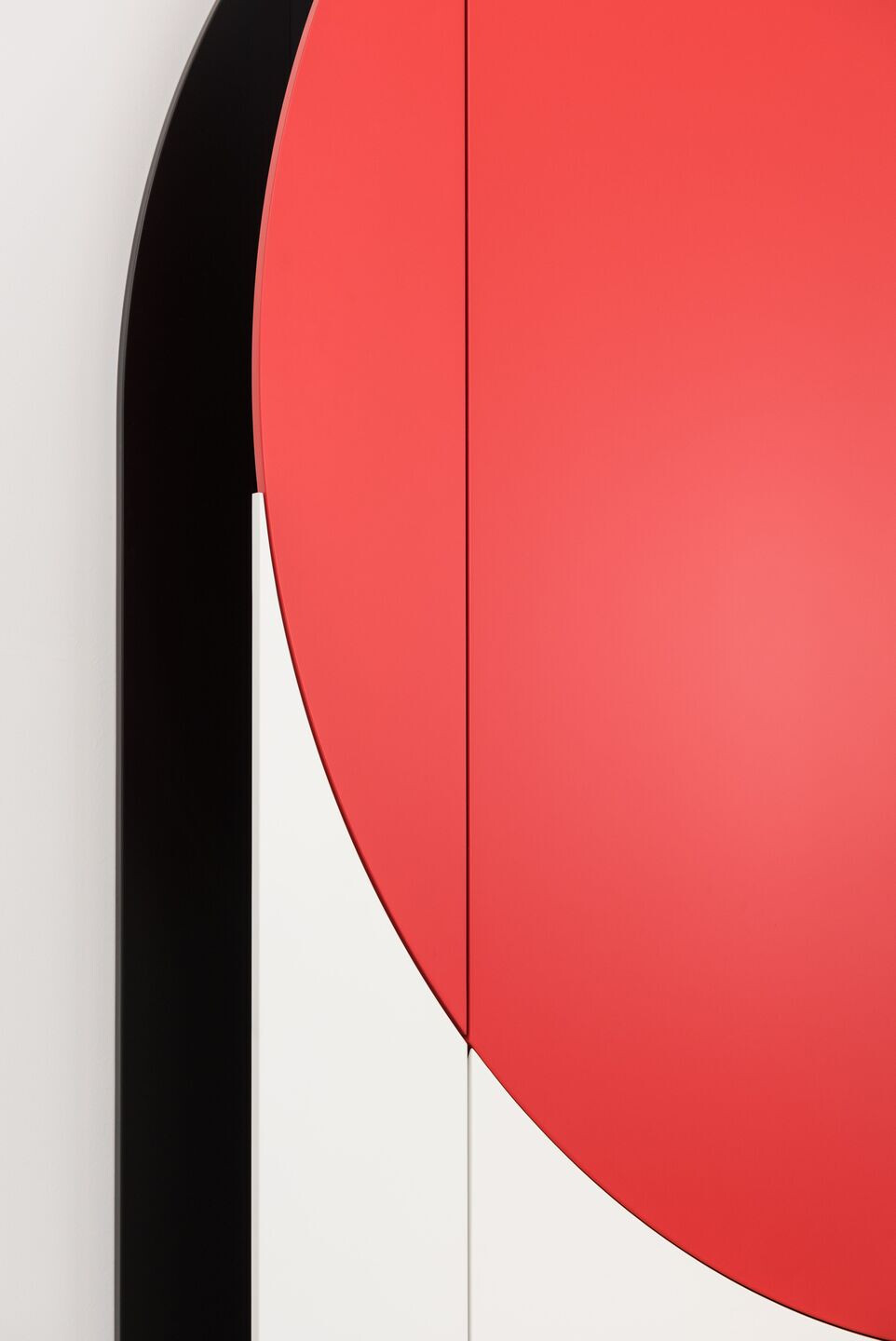 Team:
Architecture: La Macchina Studio (Gianni Puri, Enrica Siracusa)
Illustrations: La Macchina Studio
Photography: Paolo Fusco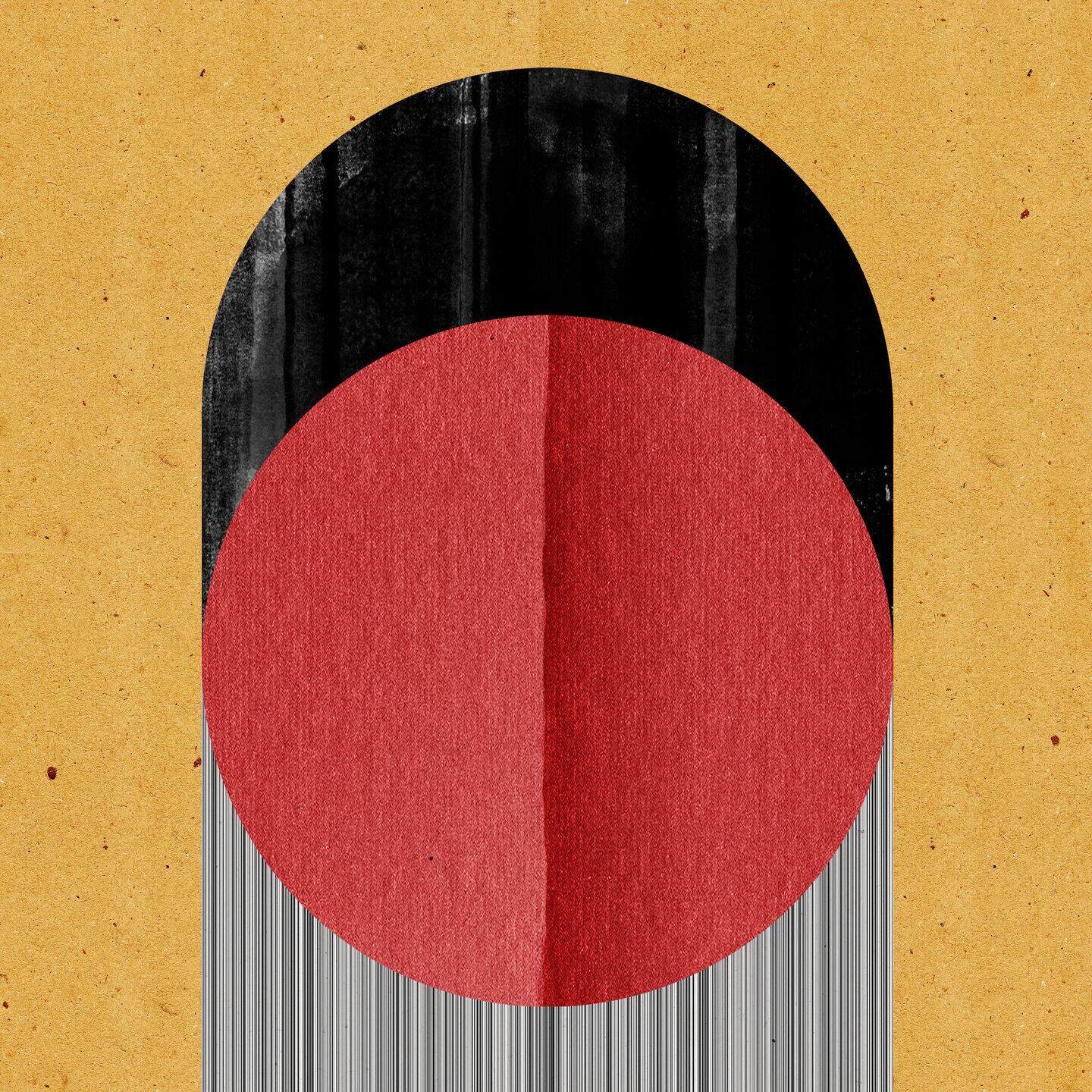 Materials Used:
Furniture and craftsmanship in lacquered wood
Coloured forex decorations
Decorations in coloured craft paper (Cartiera Romaniello)
Table: Tense, MDF Italia
Chairs: Generic A, Kartell