Zagala means a young girl who works as a shepherd. It is from the fields, where the Zagala works, where we drew inspiration and created the storytelling for this project. Located in a 1950s house in the Lomas de Chapultepec colony in Mexico City, Zagala restaurant invites the guest to enjoy Spanish food from the fields, where the animal and vegetable products become the protagonists. Like the food, the architecture and the interior design reflect an unpretentious honesty that is experienced in the fields by the Zagala.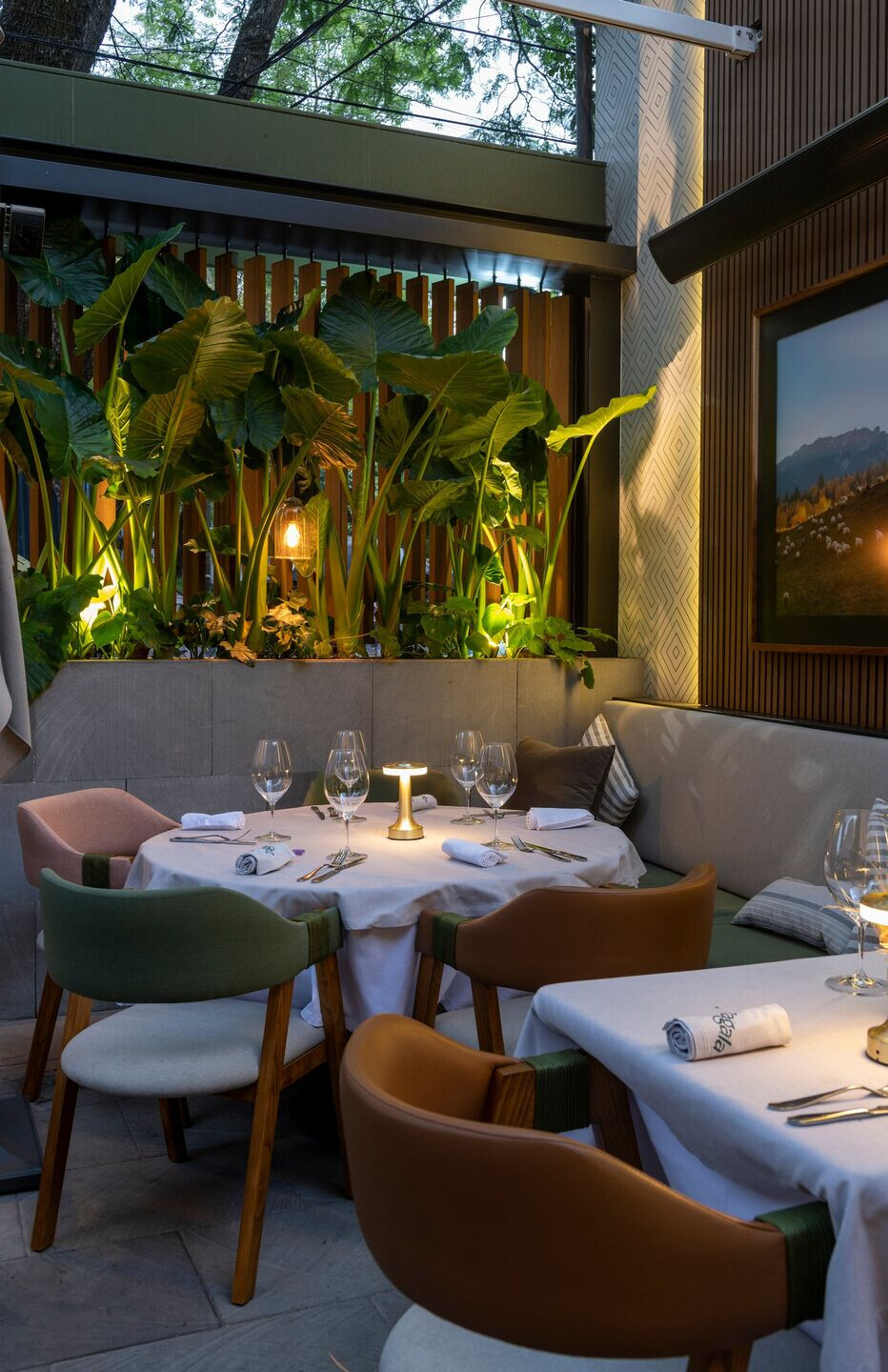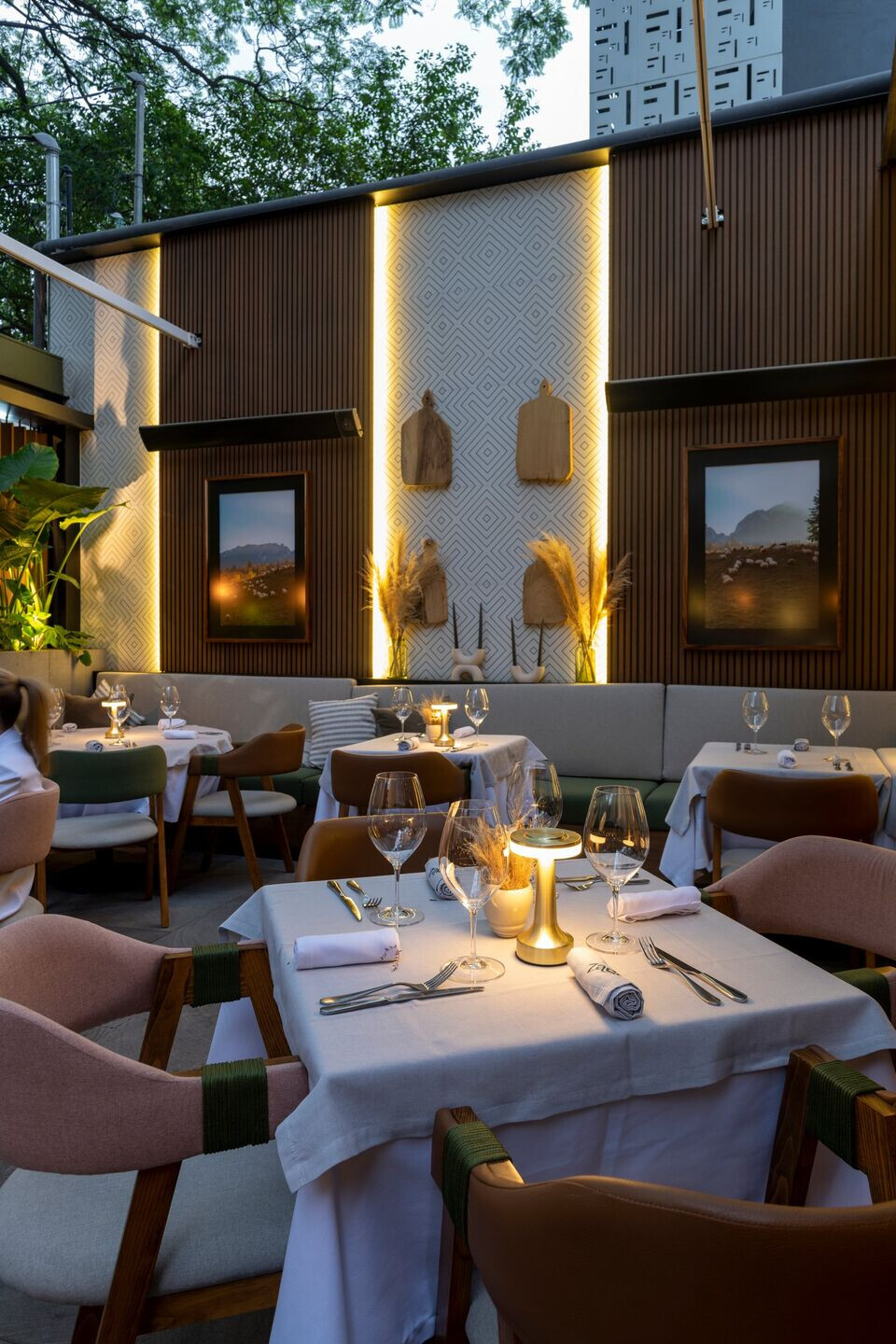 The access to the restaurant is through an open terrace where the protagonist is a 20-meter high jacaranda, allowing the space to play with lights and shades to emphasize the materials and wood used in the construction.
Once inside, the atmosphere surrounds the guest in a cozy space predominantly adorned by oak wood, dry green colored walls and fabrics in a palette of rose, caramel and earthy tones that resemble dusk in the fields. Art was carefully selected and curated by Faci Leboreiro, and showcases photos of flocks and ewes, and artisan pieces of Caralarga. In the main room, there is a gray marble Rochelle chimney which splits the space and adds warmth to the ambience.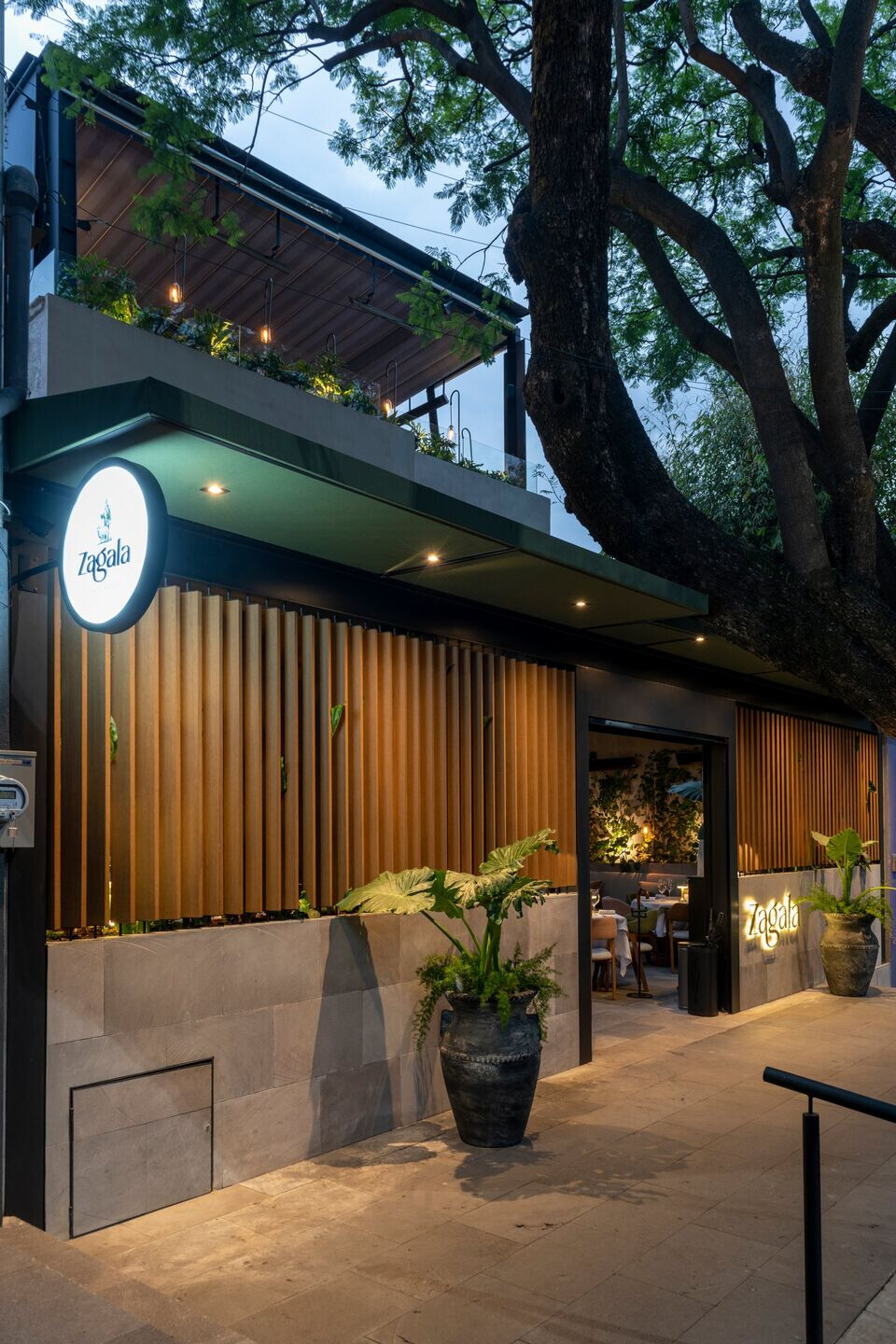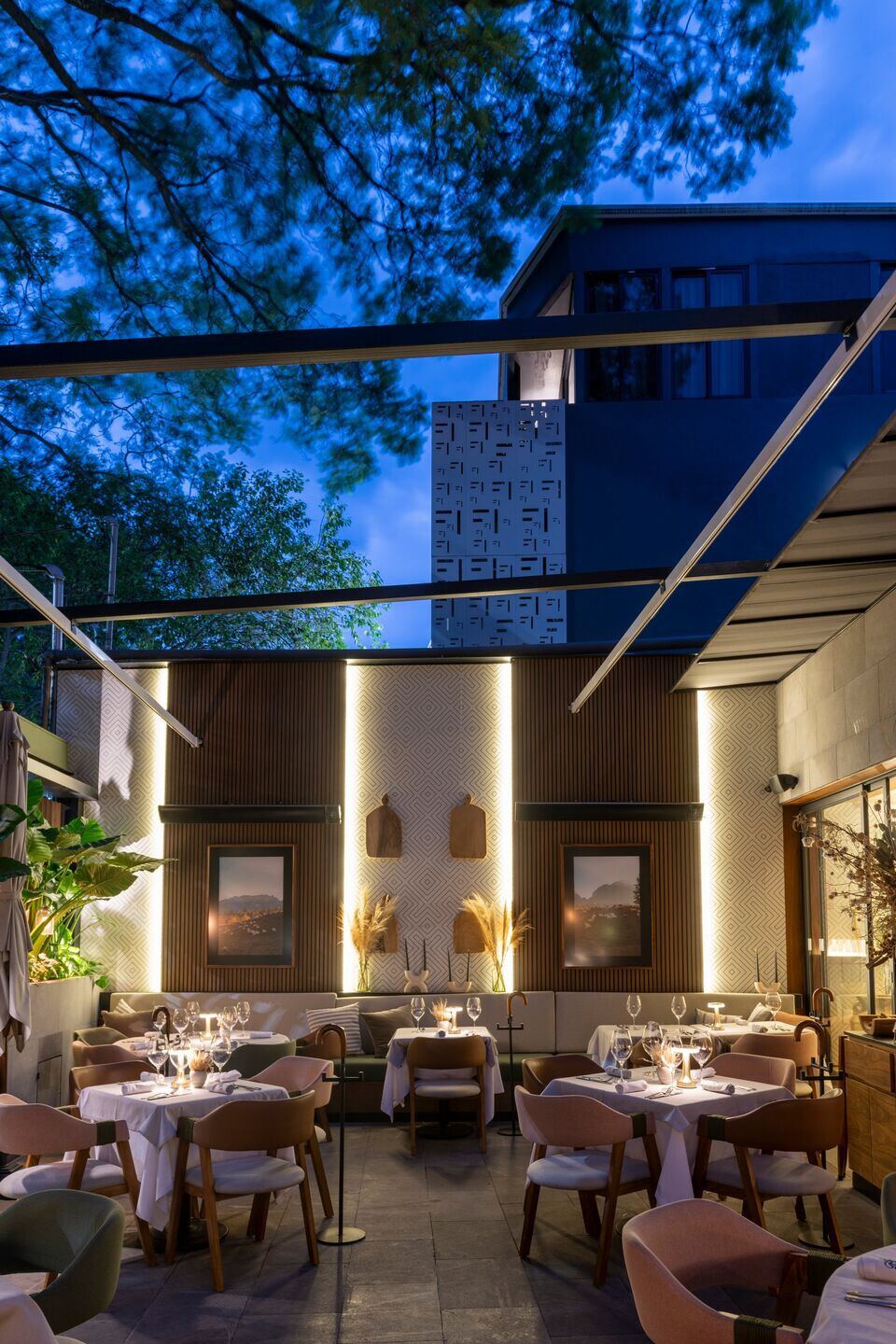 Climbing the stairs, the guests can enjoy a dry vegetal trowel created by Arquitectura Floral, which was inspired by the corn and wheat fields; the latter coexists with sculptures of ewes, created by craftswomen, promoting Zagala's storytelling: a shepard girl walking through the restaurant with her flock.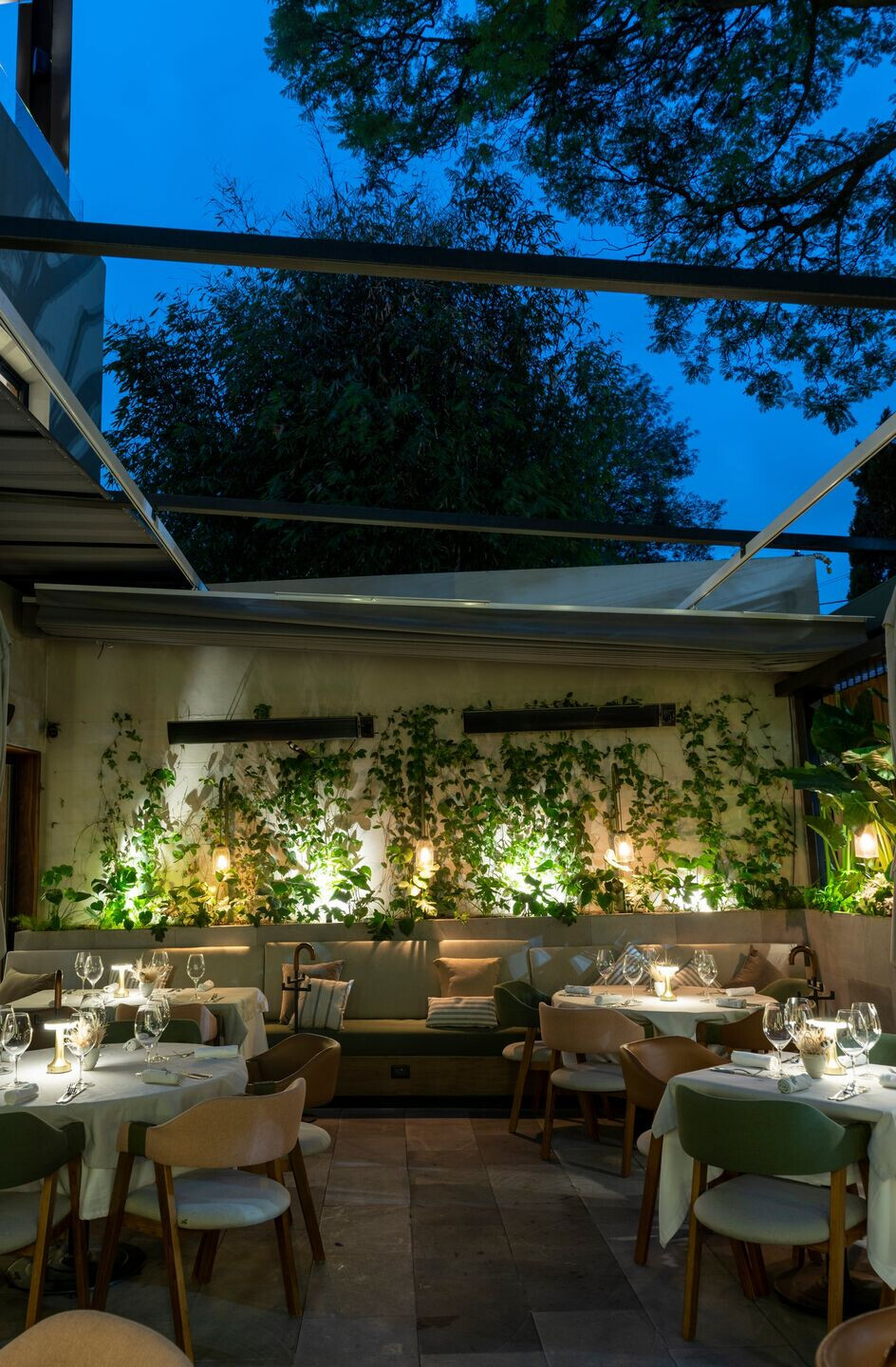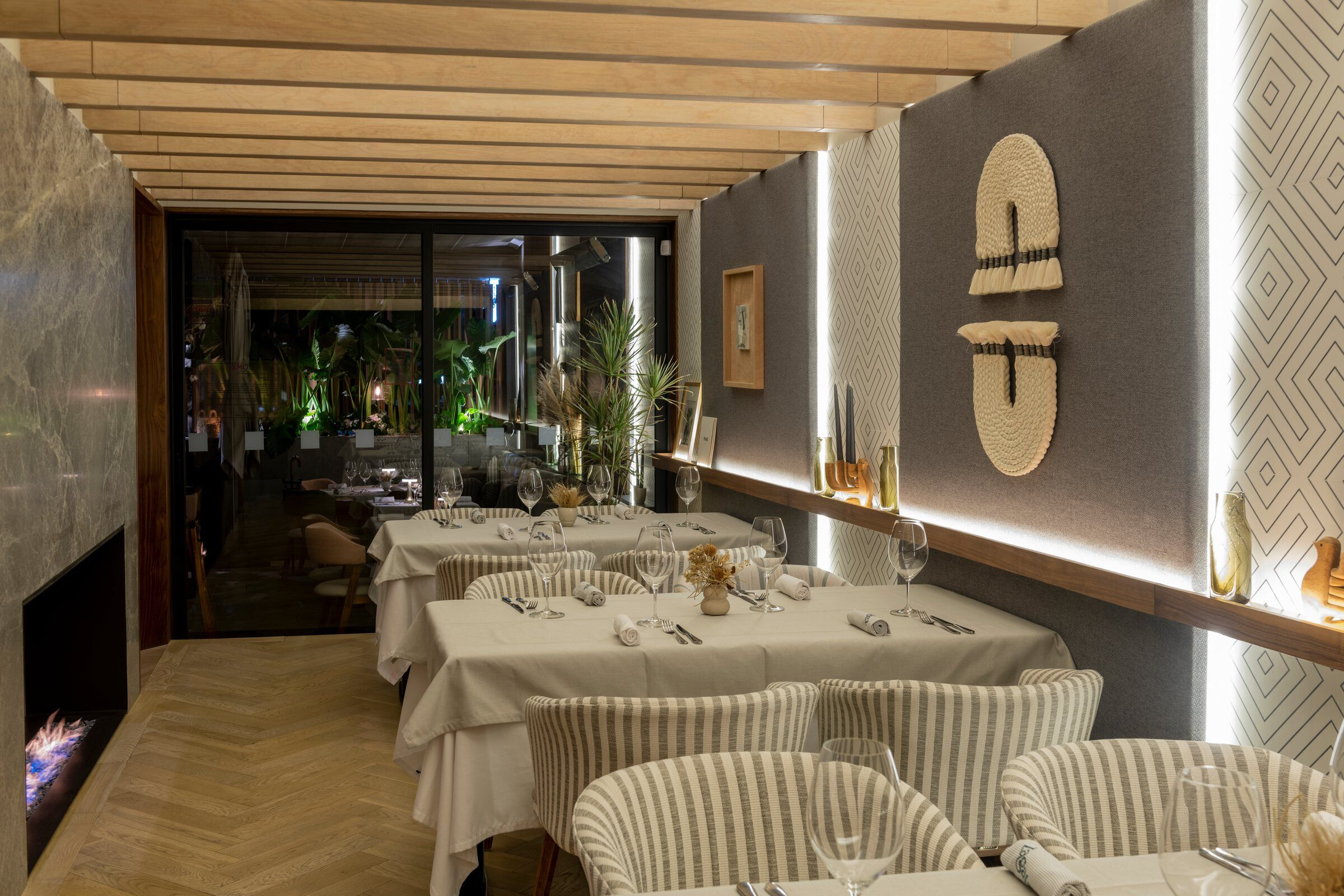 On the third floor, there is an unexpected rooftop adorned by the jacaranda, which adds livelihood and color to this space, becoming the preferred spot for many customers. Textures and fabrics change drawing inspiration from the wool patterns that would be used by the Zagala to protect herself from the cold in this open space.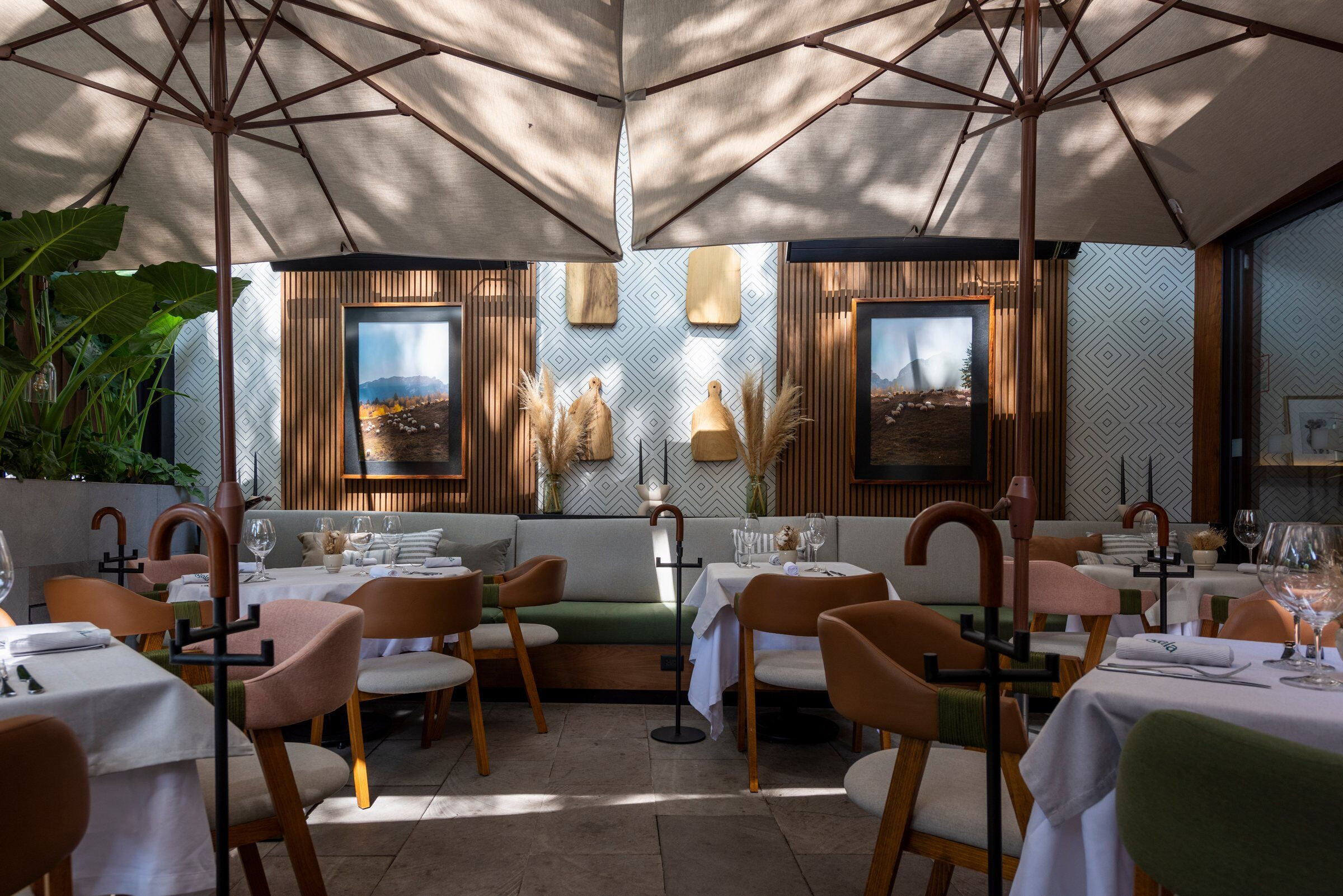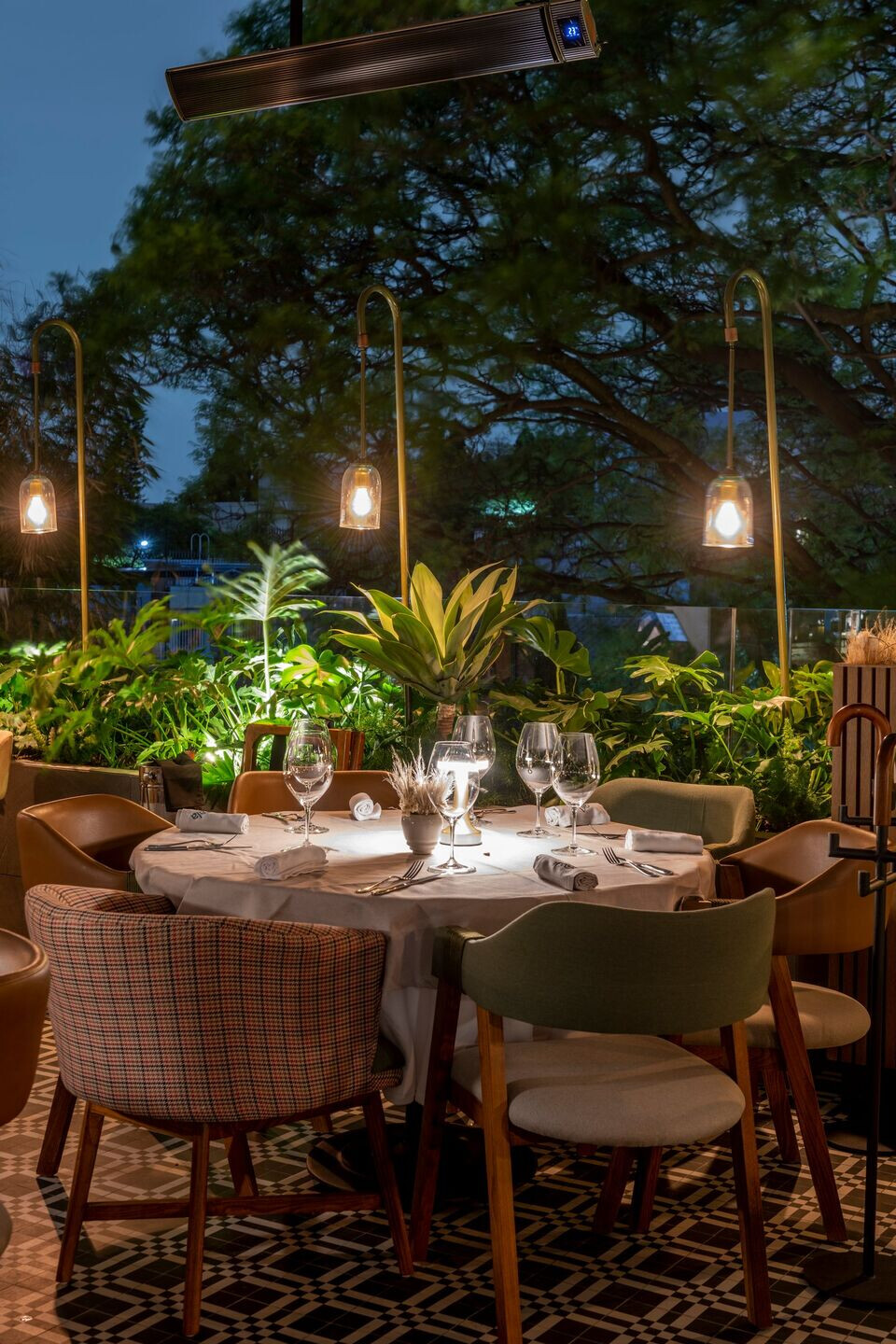 Team:
Architect: Faci Leboreiro
Contributors: Lucio Gutiérrez, LGA Architects
Photography: Jaime Navarro
Architecture and construction: Lucio Gutiérrez LGA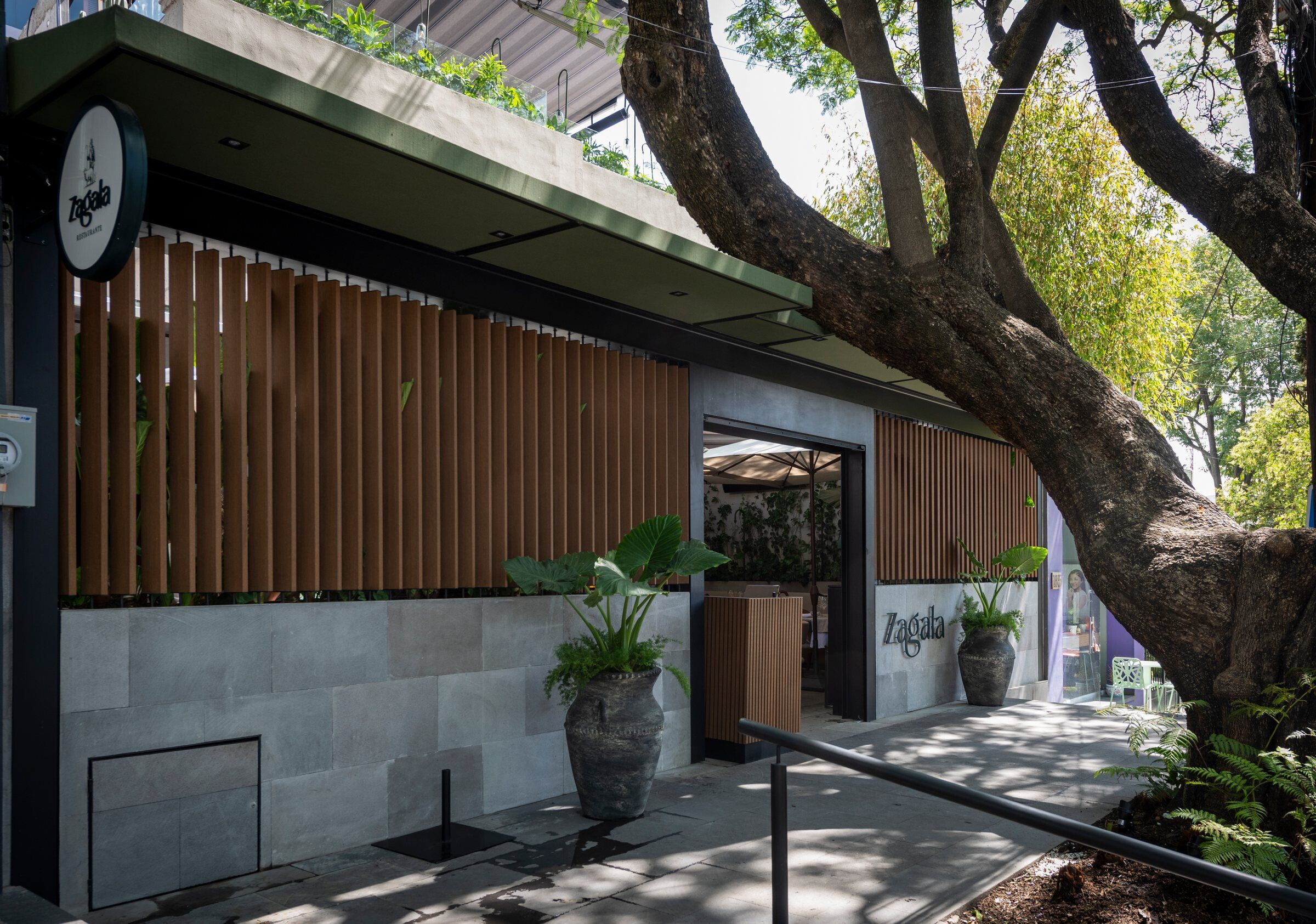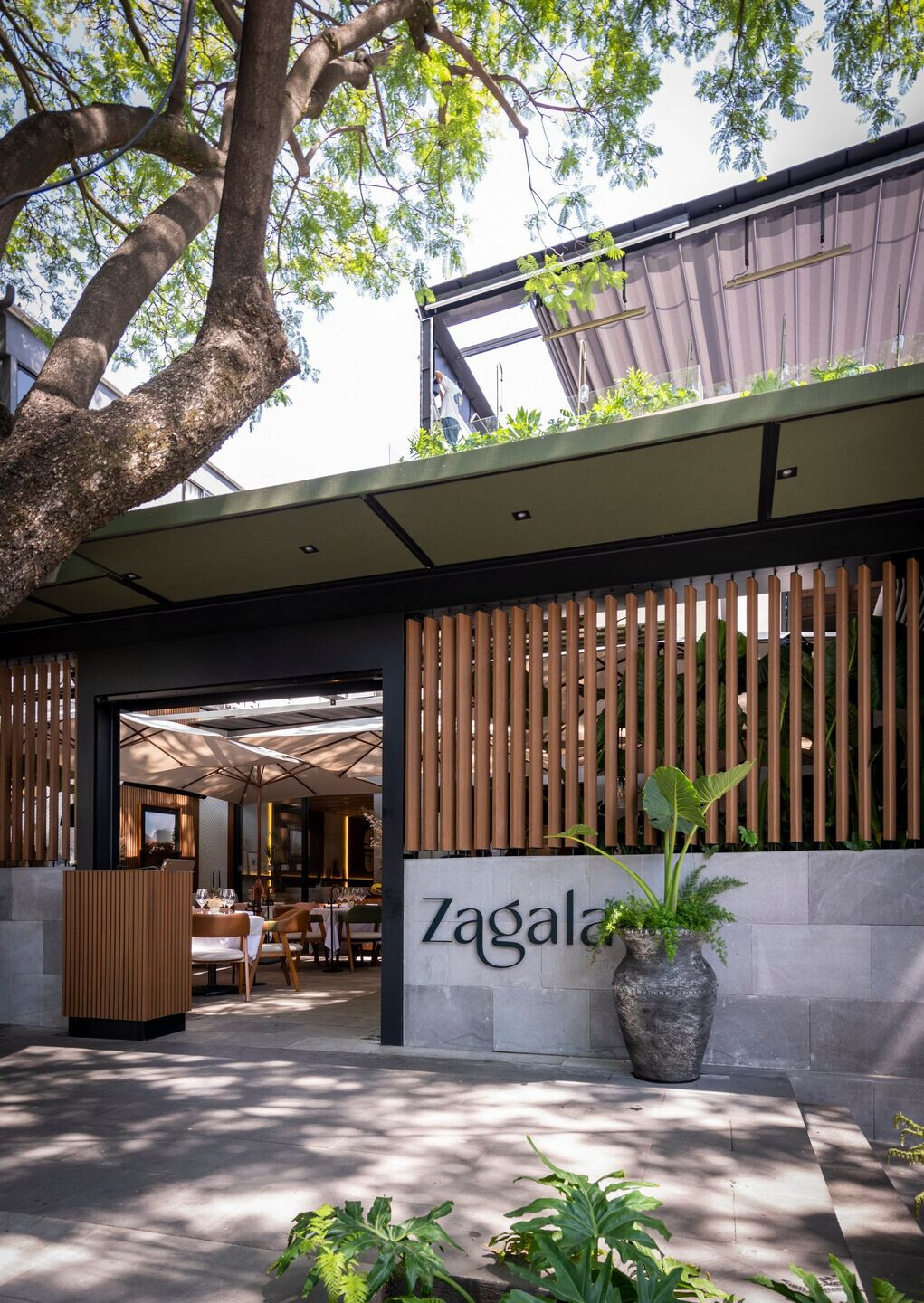 Material Used:
1. Flooring: Floor is stone enclosure and oak engineered wood enclosure stone, Fine Floors and Arca
2. Doors: Walnut veneer doors
3. Interior furniture: Bakan