Our company mission is to construct: - household radiators, - tanks, - boilers, - food quality storage units, - chimney pipes, - and to carry out metal finishing operations, all in compliance with current regulations and to the full satisfaction of our Customers, working in a safe environment with proper quality control. Quality is not an end, but rather a means of achieving our company goals. Quality is not simply a sterile, pointless list of procedures, but rather an opportunity for great company growth, capable of collecting the energy from each finger in the hand and transforming it into the strength of a closed fist. Achieving our company goals means respecting the world around us, handing it down to future generations in a better condition than we found it. Our company will continue to exist for as long as this desire for improvement lasts.
Cordivari Srl Product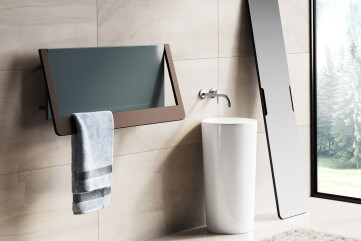 WINDOW
Cordivari Srl
Window is the new decorative radiator by Cordivari Design designed by Beatrice De Sanctis.Window is a radiator with a contemporary look and simple, cl...
Other Building Mechanics Products
Member Promotion
Our Products are Used in Projects by
Projects with Products from Cordivari Srl
Inspiration in Building Mechanics
Member Promotion



Ronan Mézière

Alex Lesage

Alex Lesage
Hufton + Crow

Dennis De Smet

evolve studio
HQ
Cordivari Srl TE
64020 Morro d'Oro, TE, Italy
Building Mechanics Brands
Is this your brand and would you like to remove content from other manufacturers on your brand page?
Contact Archello